March and April are peak season for family-friendly resort destinations like Cancun, Mexico; Oahu, Hawaii, and the Caribbean. But for many international destinations, spring is the "shoulder season" – the period between the low and high seasons when prices dip and crowds thin. The spring shoulder season means better flight and hotel prices and fewer crowds in many European and Asian destinations. In fact, according to Priceline data, Europe eclipses traditional spring break beach resorts in terms of hotel pricing. That means spring in Paris will cost you less than a getaway to Cancun.
So, where should you travel if you want to save money? For March 1 to April 30, here are the top 10 most affordable international destinations.
Mykonos, Greece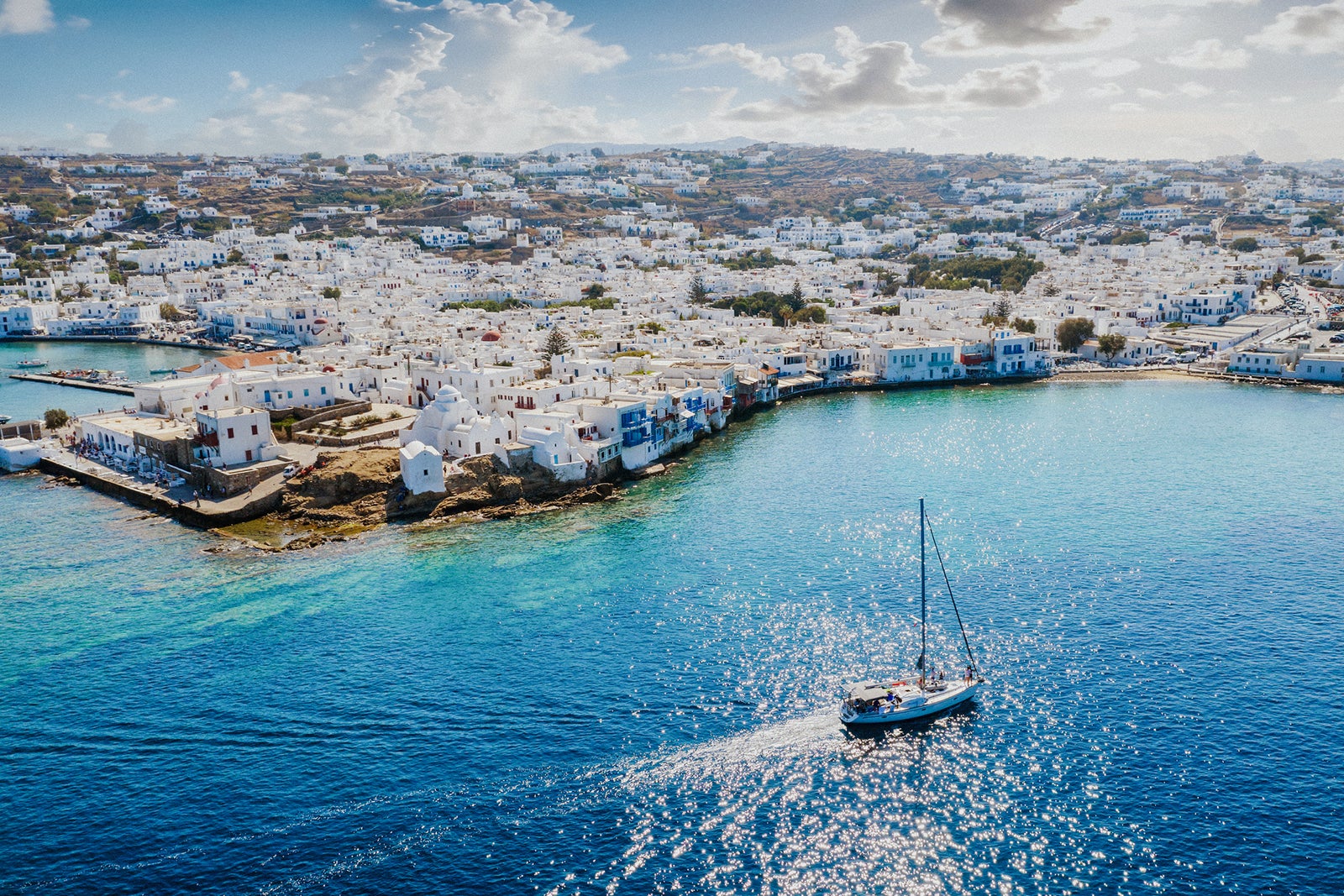 Live out your Greek fantasies in Mykonos for spring break. March and April on this lively island are less crowded and a little cooler than the summer months, so you won't be sunbathing on the beach. However, fewer people means more opportunities to explore Mykonos' many historic sites, coastline views and world-class cuisine. According to Expedia data, Mykonos is a great destination to visit in March and April because flights are down nearly 65%. It's also an excellent center point to explore neighboring islands. For example, nearby Delos is one of Greece's top historical and archeological sites.
Thailand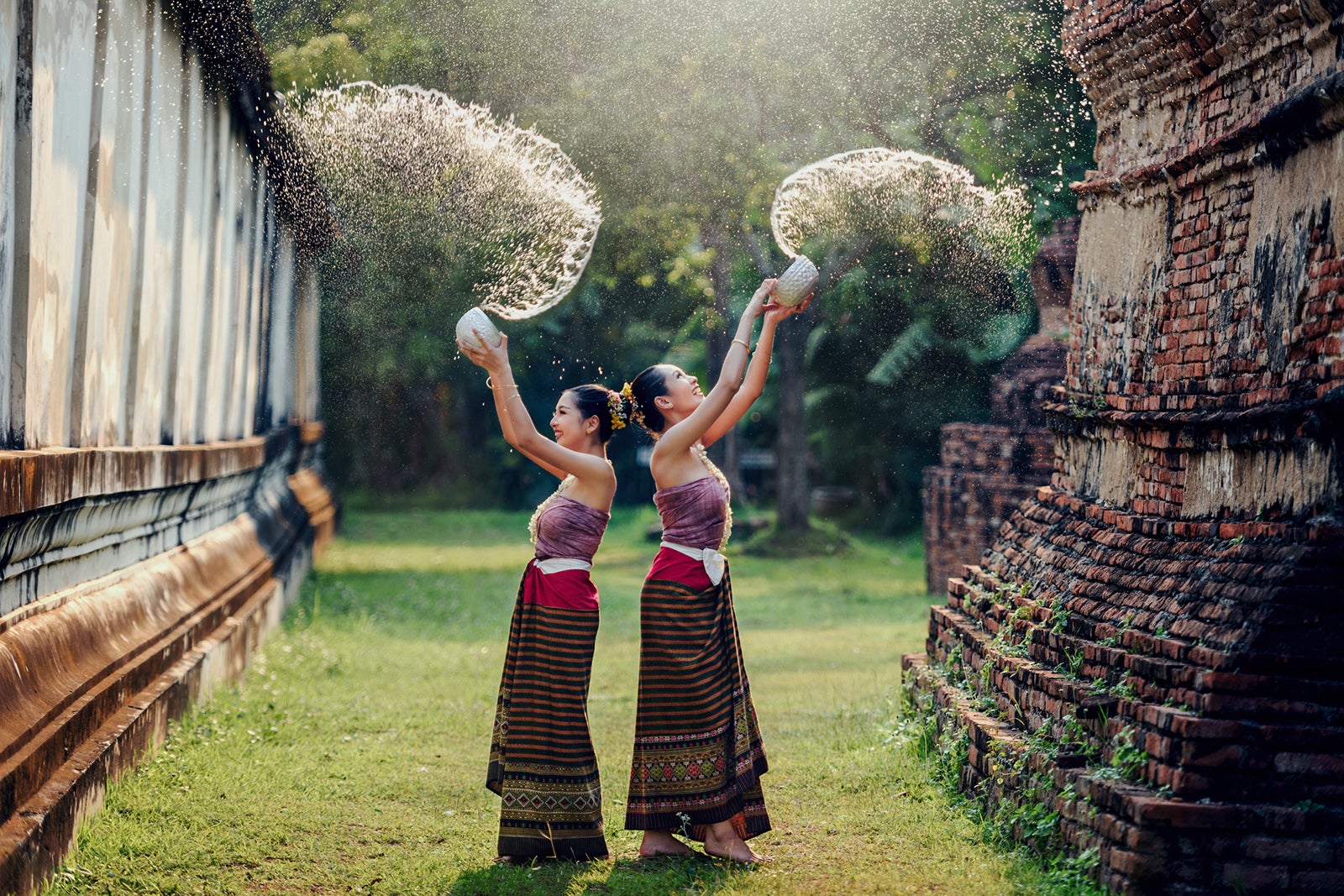 The weather in Phuket and Bangkok during spring break will be hot and humid. However, don't let the humidity or the beginning of the rainy season deter you from visiting these magical destinations. With airfare prices down by nearly 50% and 20%, respectively, according to Expedia, it's the perfect time to visit these cultural hubs in Thailand. Bangkok, the capital of Thailand, hosts some of the world's most vibrant nightlife. Phuket is home to the kind of magnificent and pristine beaches that spring break was made for. In Thailand, you'll have an ideal vacation with great nightlife, superb beaches, authentic Thai food and, most importantly, great prices.
Related: The best ways to get to Thailand using points and miles
Stockholm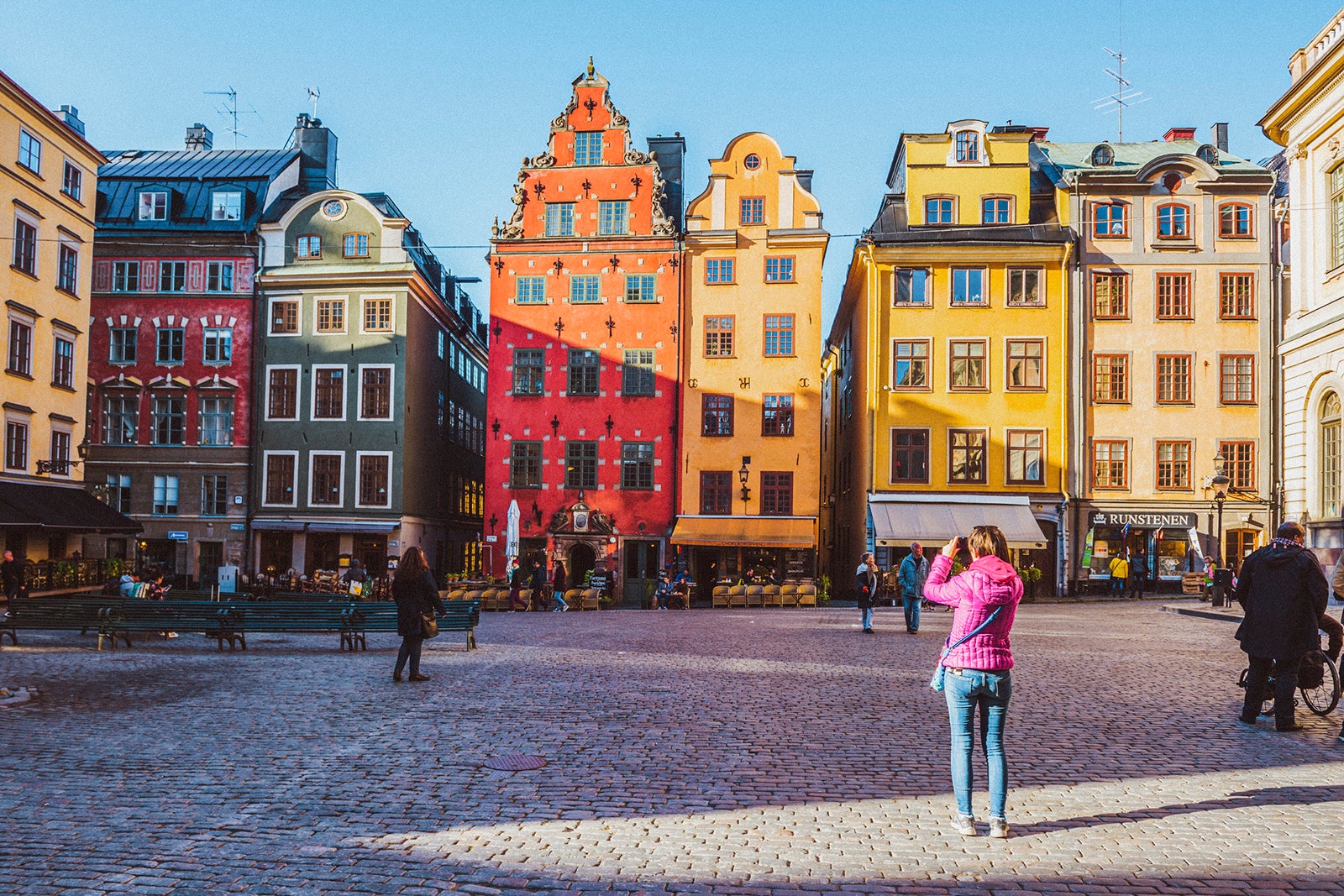 Although it might not be top of mind, the capital of Sweden may be the spring break destination of your dreams. According to Expedia, flights are down nearly 25% during the season. Also, the weather is dry and starting to warm up after the winter months. Visitors can explore waterfront promenades, eat on cafe terraces and admire the cityscape's gorgeous architecture. Additionally, artists will admire Stockholm's subway system, often referred to as the world's longest art exhibit, as it's filled with works by more than 150 artists. The city is filled with charm, culture and spring break memories waiting to happen.
Sydney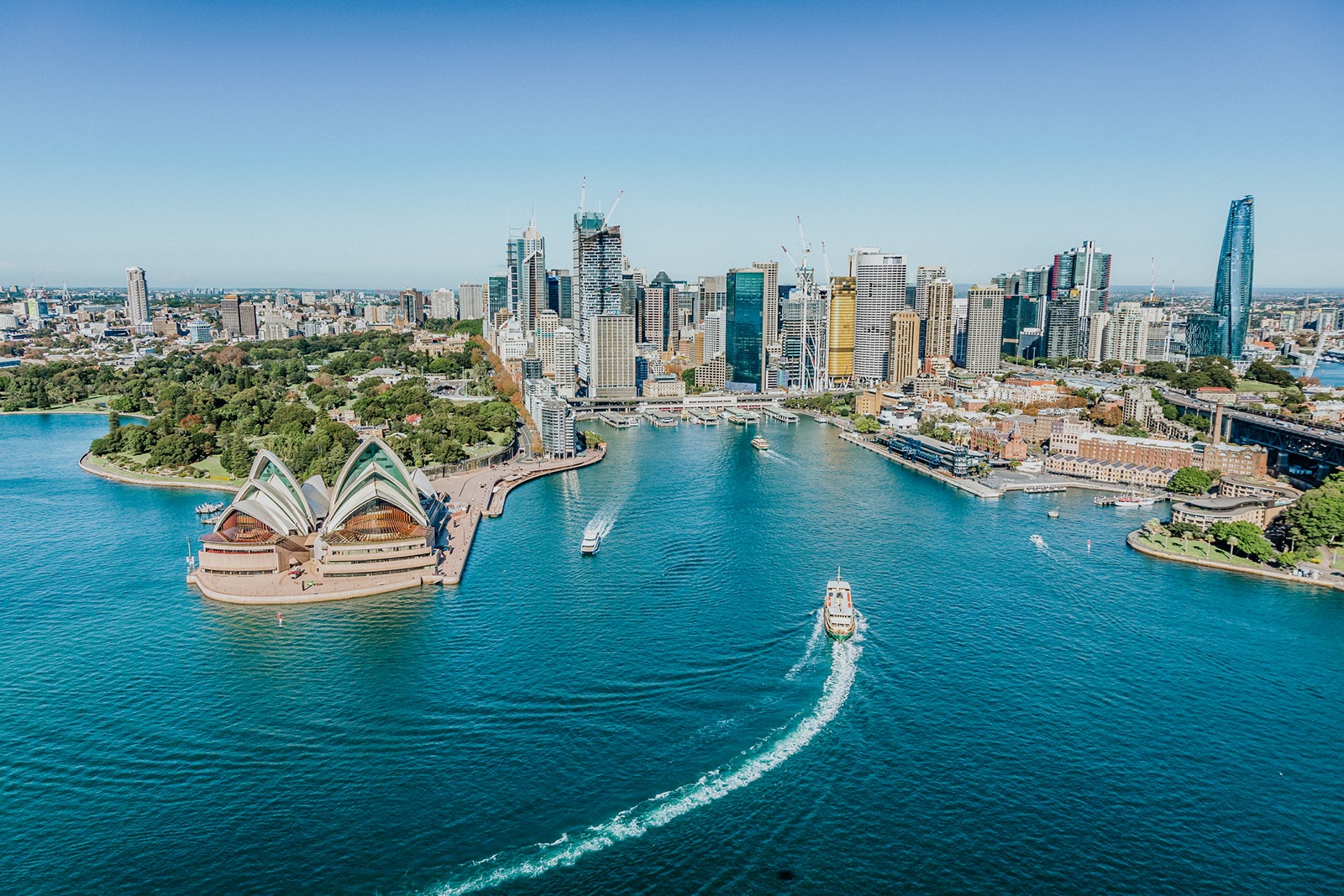 Spring break is your chance to experience the land Down Under for cheap. March and April in Sydney offer visitors perfect weather in the mid- to low 70s just as Australia's leaves begin to brown. Visit the famed Sydney Opera House or learn to surf on Bondi Beach. The city is home to world-class fine dining, easy access to hiking in Blue Mountains National Park, and some seriously incredible vineyards and wineries. It's all available for average ticket prices down more than 20%.
Cork, Ireland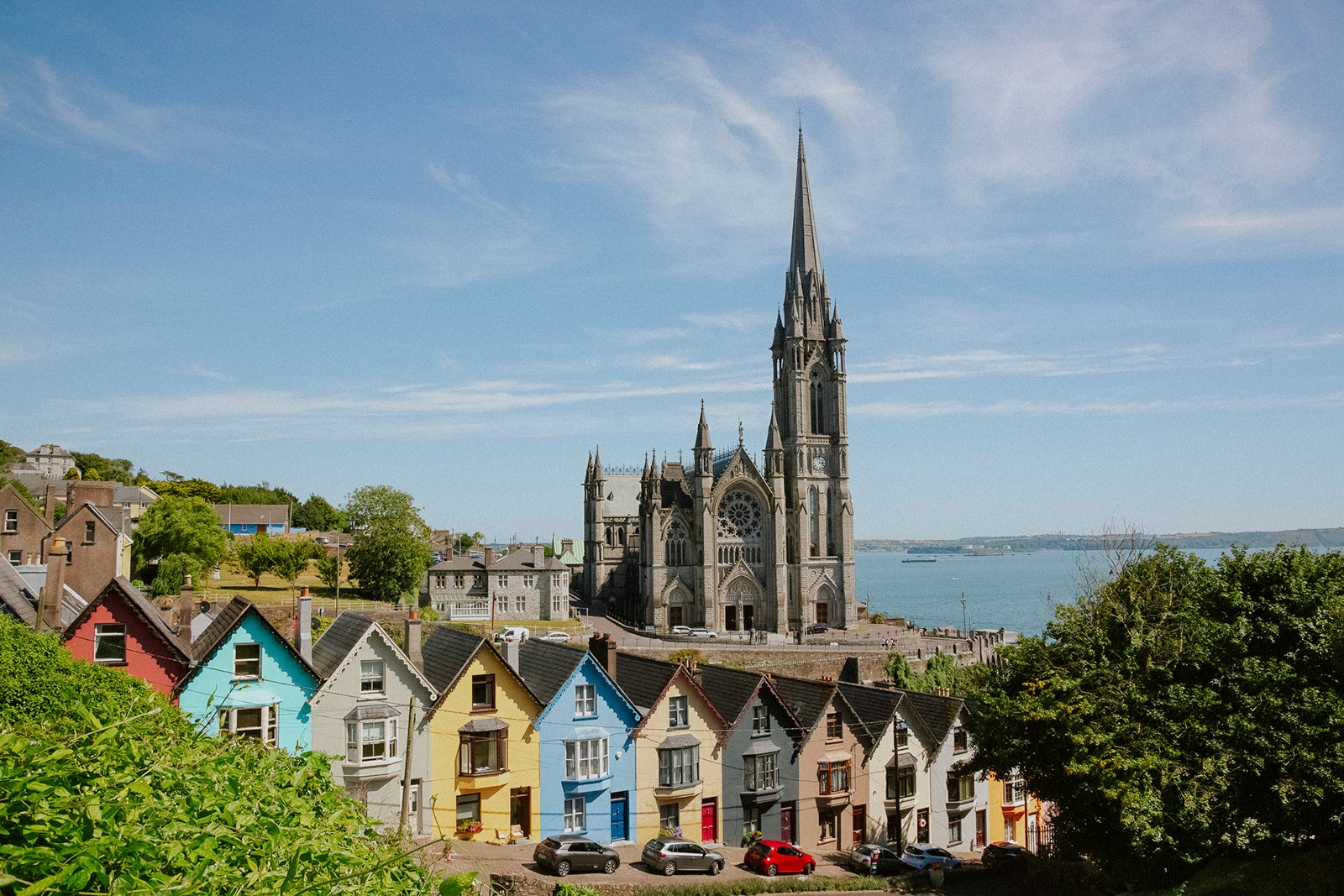 Experience the beauty of Ireland's wildflowers, visit castles without crowds and marvel at the stunning scenery in Cork this spring break. In Cork, visit the historic Blarney Castle & Gardens, and take a scenic drive on the Old Head of Kinsale Loop for breathtaking views of the Atlantic Ocean. While Dublin is often touted as the country's culinary capital, Cork offers delicious food options as well. You can indulge in traditional fare at the 18th-century English Market. With Expedia reporting a 20% drop in ticket prices, Cork is an affordable and picturesque destination for a spring break getaway.
Related: The ultimate guide to visiting Cork, Ireland
Auckland, New Zealand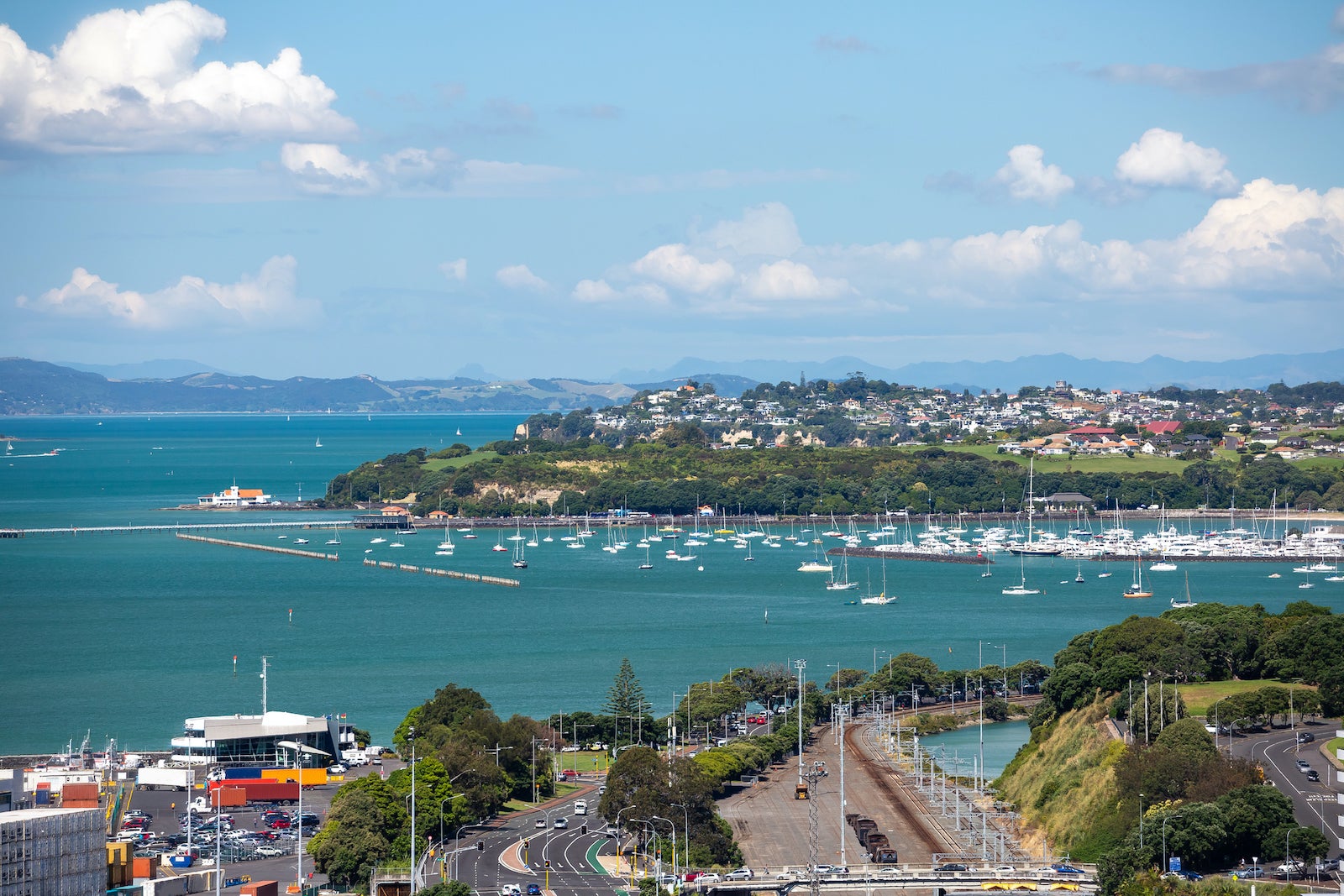 Spring break is an ideal time to explore New Zealand's largest city. With great weather, fewer tourists and abundant cultural and natural attractions, Auckland is a perfect destination. Discover the city's rich culture, diverse food scene and stunning scenery — including volcanic cones and black-sand beaches. Enjoy the nightlife, indulge in world-class cuisine, go on a whale safari in Hauraki Gulf, stargaze on Great Barrier Island or taste wine on Waiheke Island. Auckland truly has access to it all, so why not take advantage of it while prices are down nearly 15% during spring break?
Budapest, Hungary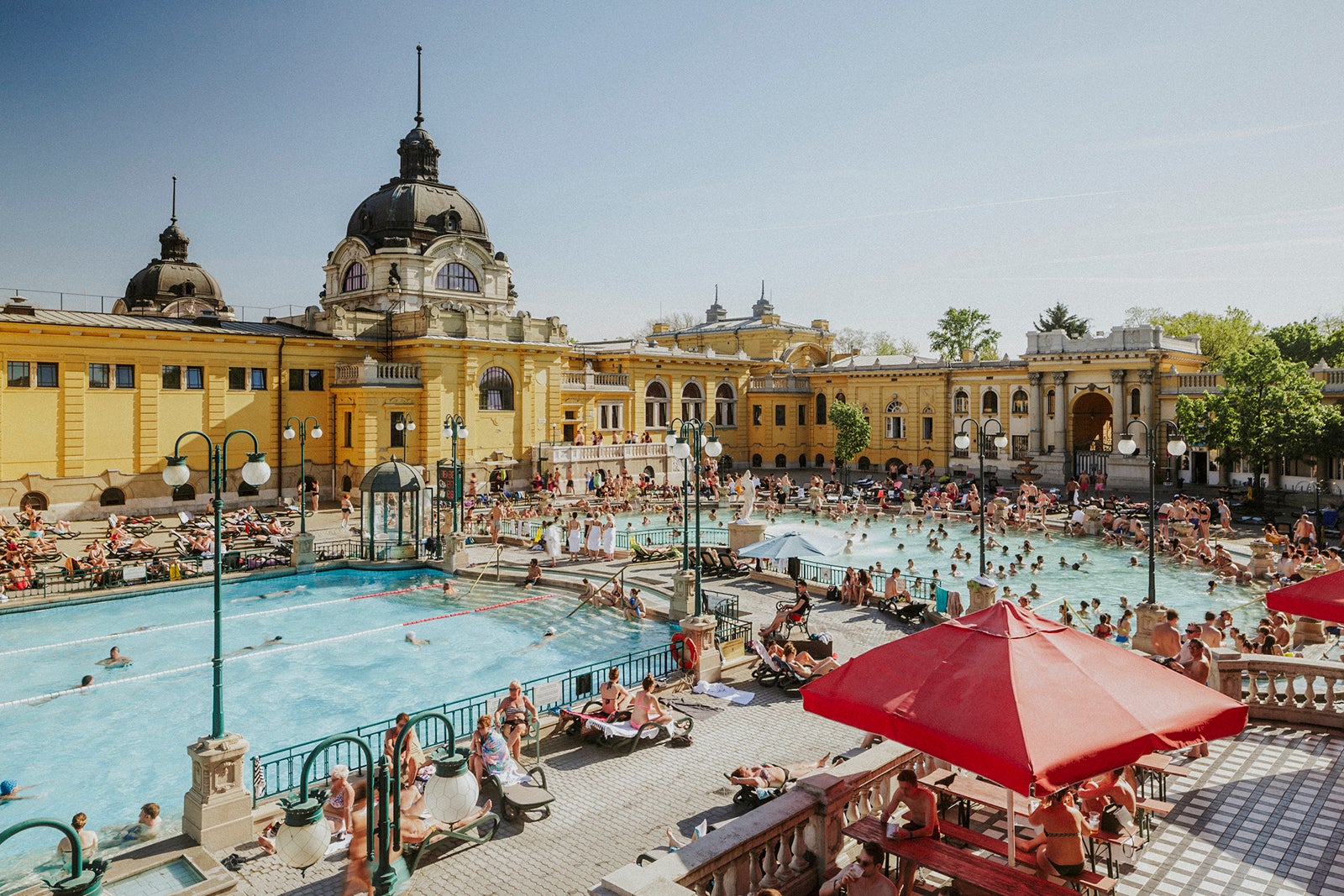 Consider visiting Budapest, the capital of Hungary, during spring break. The weather may be cooler, but so are the prices. You can save more than 5% by traveling during the shoulder season. Enjoy the city's famous bathhouses, the Central Market food hall, the historic Heroes' Square and inspiring architecture before the summer crowds arrive. Don't miss the City of Spas and take the opportunity to rejuvenate while exploring the cultural hub.
Edinburgh, Scotland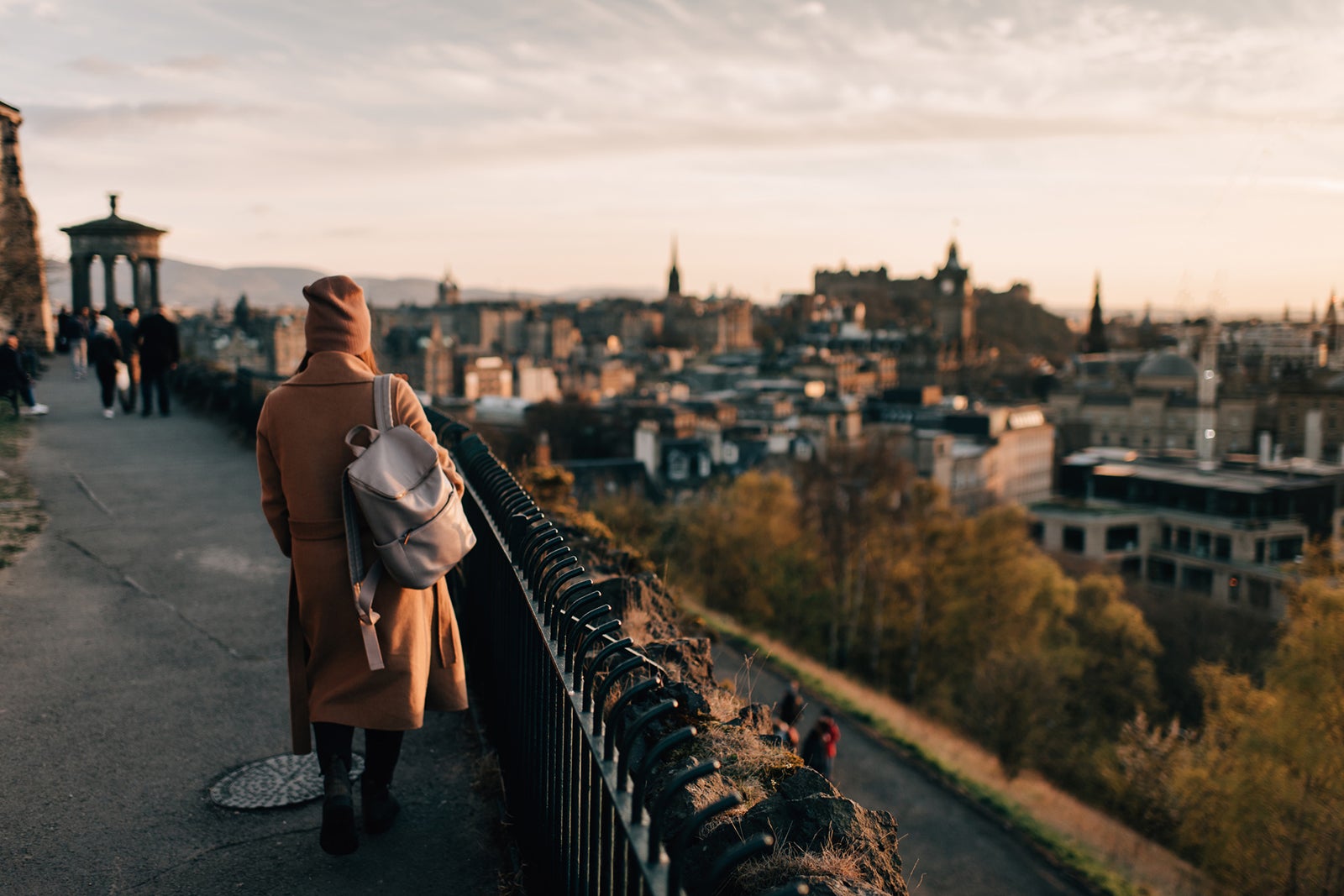 Edinburgh has a dense history that comes with storied architecture and rich opportunities for exploration. At the same time, the city has a buzzing nightlife and is a Scottish cultural hub. With flight prices down 5% during spring break, it's an incredible time to visit Scotland's cultural capital. The Royal Mile in Edinburgh's Old Town is filled with historic landmarks wherever you look. You'll walk past old pubs and souvenir shops to visit St. Giles' Cathedral, Holyroodhouse Palace and Edinburgh Castle atop the hill. The Victorian landmark of Scott Monument is a must-see for architecture fiends. At the same time, the hip coastal neighborhood of Leith is perfect for foodies and those interested in lively nightlife.
Related: 10 things no one tells you about Edinburgh
Paris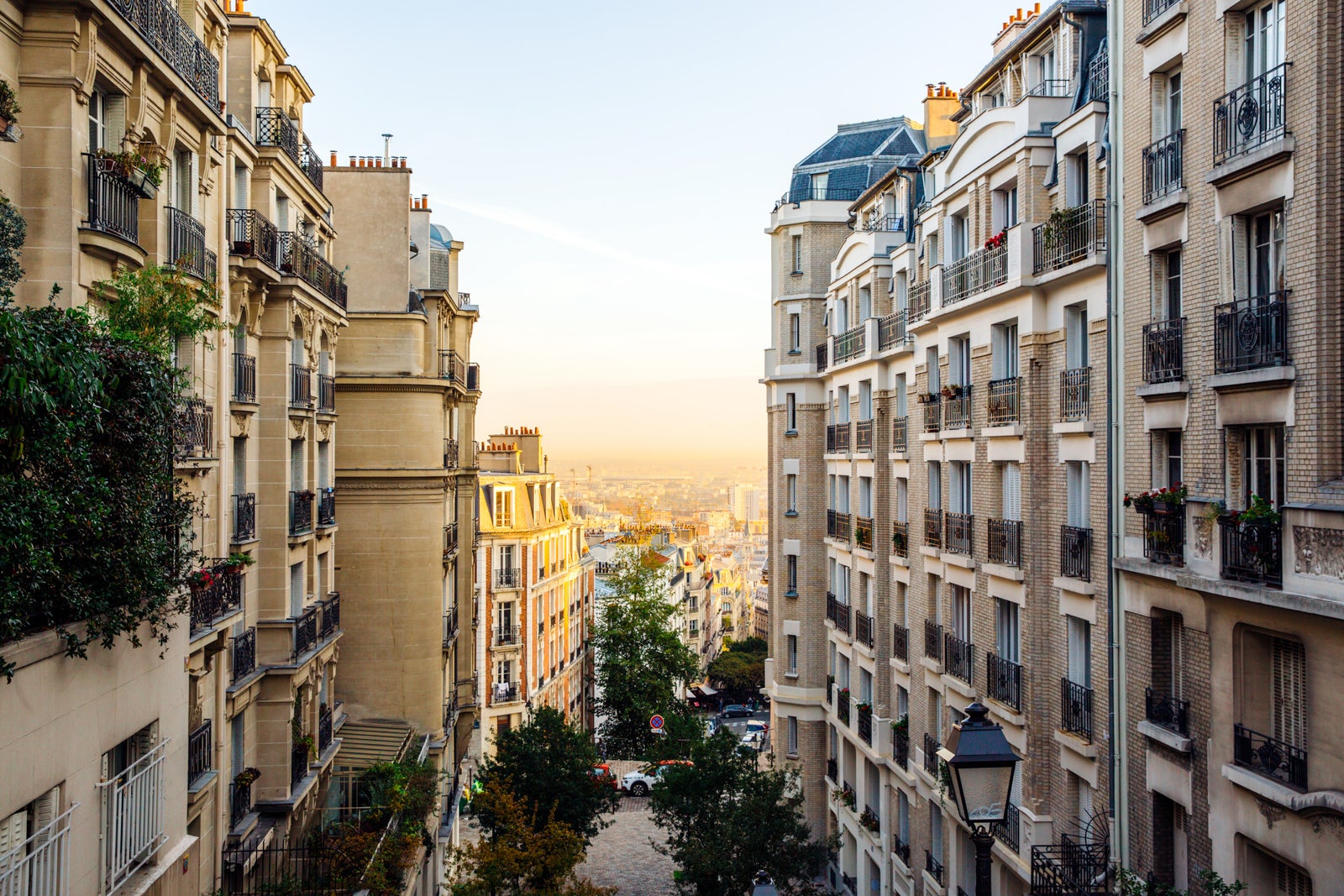 Spring break in Paris? Yes, please. With spring break flights cheaper than those to Cancun, why wouldn't you visit the City of Love? Paris has bucket list landmarks like the Eiffel Tower, Louvre Museum and the Arc de Triomphe; plus, the world's best shopping is at your disposal on Avenue des Champs-Elysees. Take a daytrip to the Palace of Versailles for some stunning views. You'll eat phenomenal French food no matter where you venture in the city. Since hotels offer unbeatable off-peak prices (the average hotel cost is just $227 per night, according to Priceline), you can use your extra cash to stock up on croissants and other treats.
Lisbon, Portugal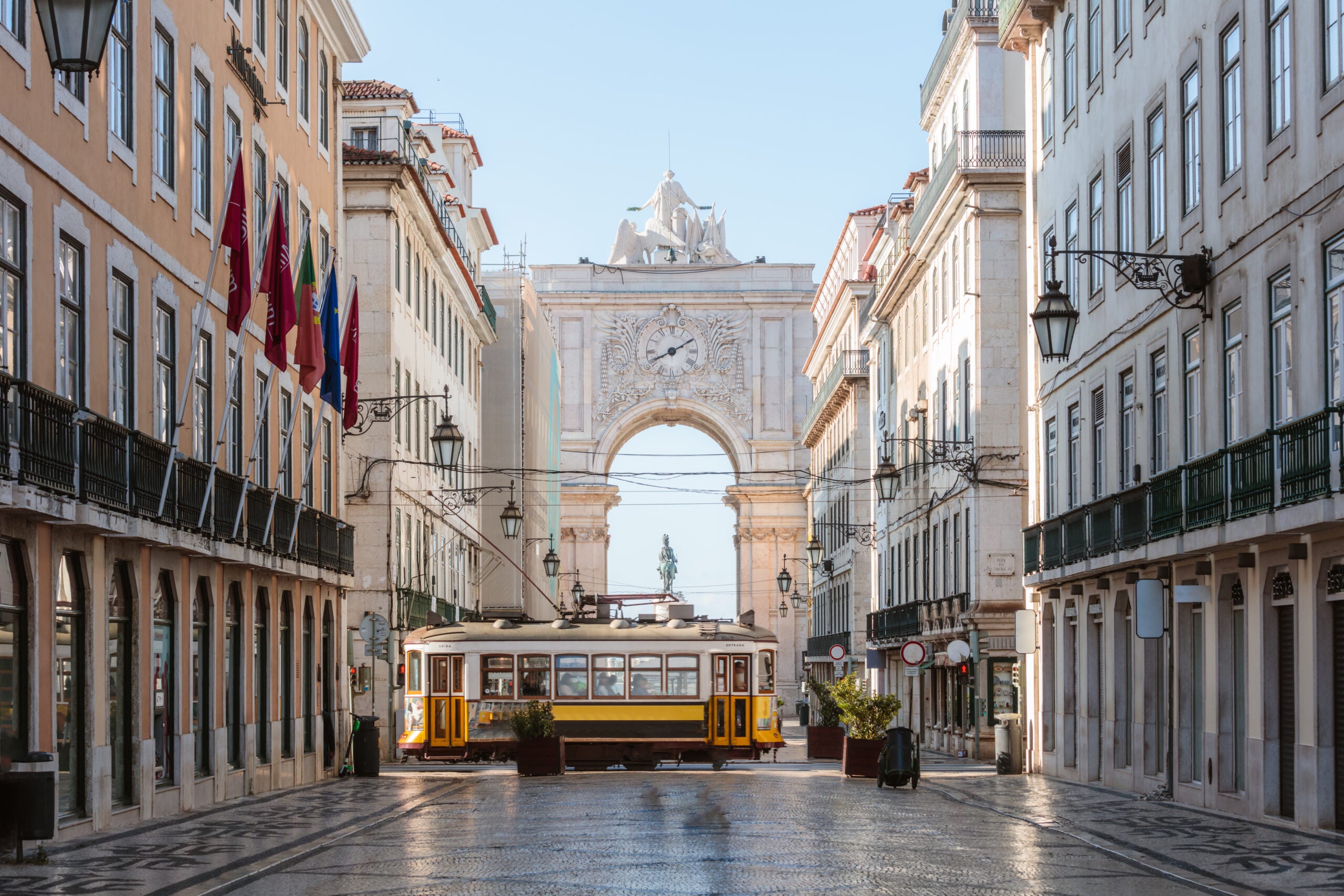 Portugal's historic capital is a vibrant and stunning destination that you should not miss. The city boasts breathtaking architecture, beautiful natural scenery and lively nightlife in the cobbled streets of Bairro Alto, which has more than 100 bars. While there, you can explore multiple century-old castles and pastel-colored buildings in this historic city known for being safe and friendly. Plus, it's an affordable option with an average hotel price of $127 per night during spring break.