Major makeovers are underway at Delta's two New York hubs, and the latest expansion is now open at John F. Kennedy International Airport (JFK).
The Atlanta-based carrier took the wraps off its $1.5 billion upgrade at JFK's Terminal 4 over the last few days and there are some flyer-friendly improvements on the way.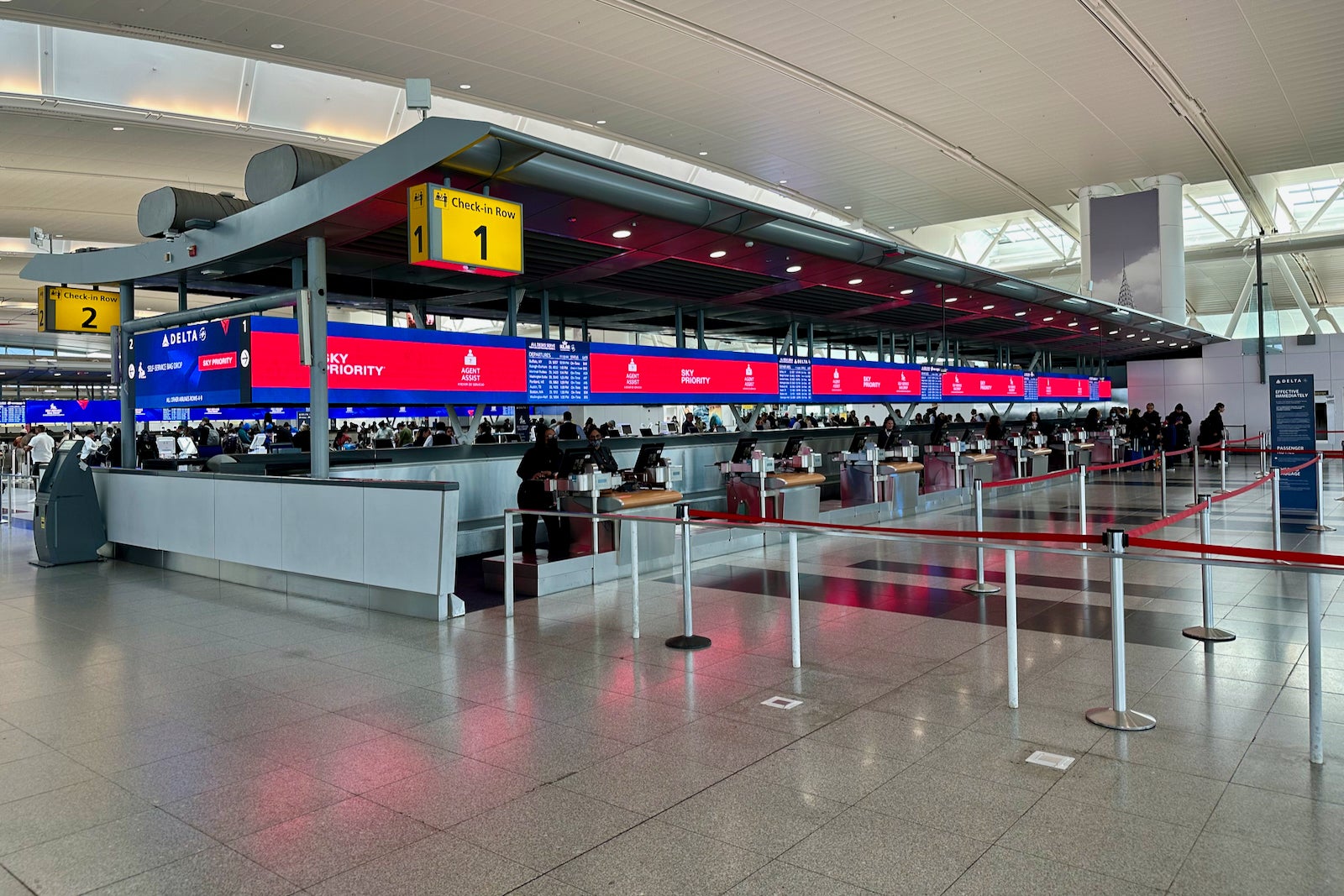 Though Delta isn't building a brand-new terminal at JFK as it did at its LaGuardia hub, the upgrades reaffirm the airline's commitment to New York.
Here's a look at all the changes.
A revamped check-in area
From the moment you step inside Terminal 4, you'll quickly notice some improvements.
The airline expanded its check-in stations to four rows, which should help spread the crowds across multiple areas during peak periods.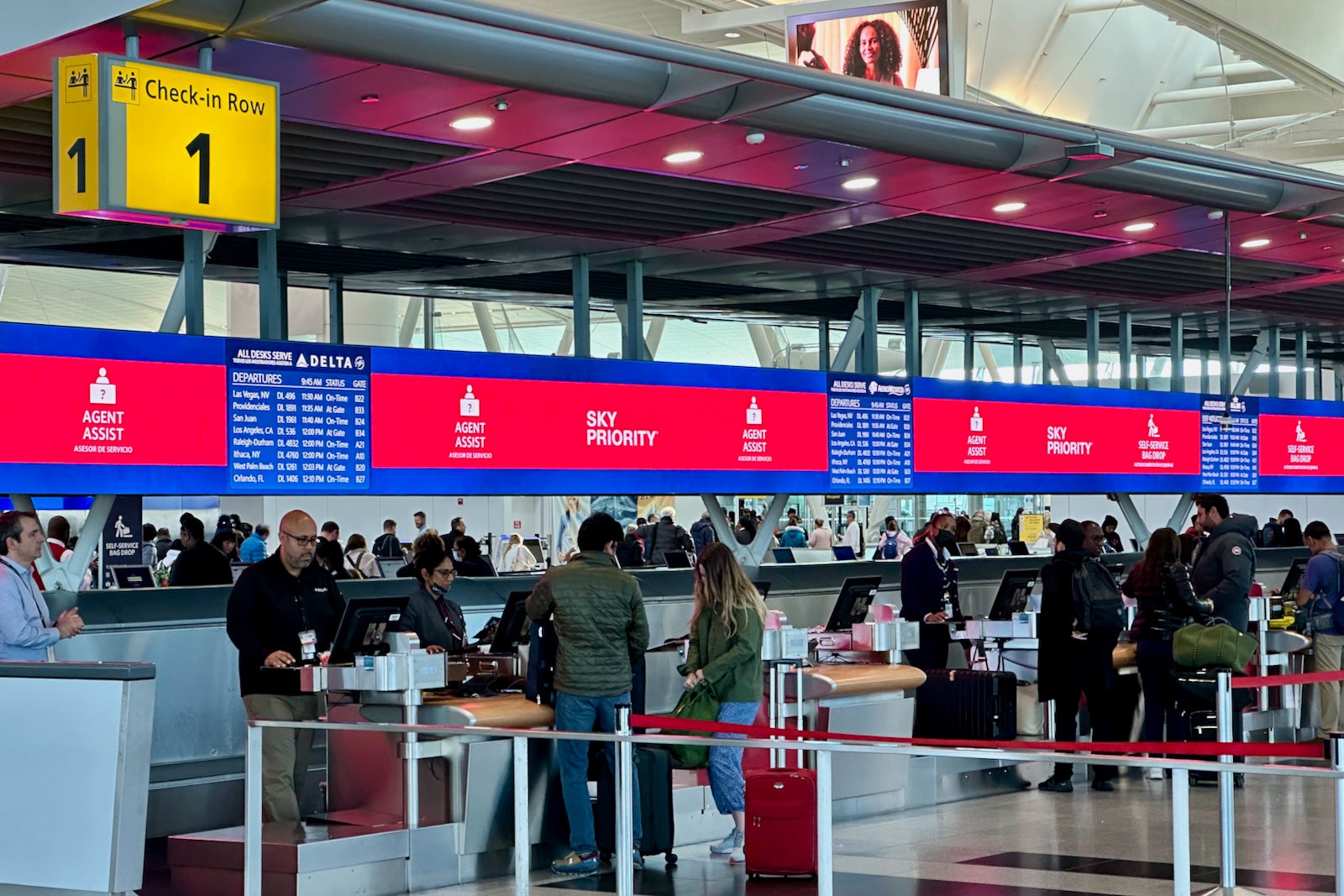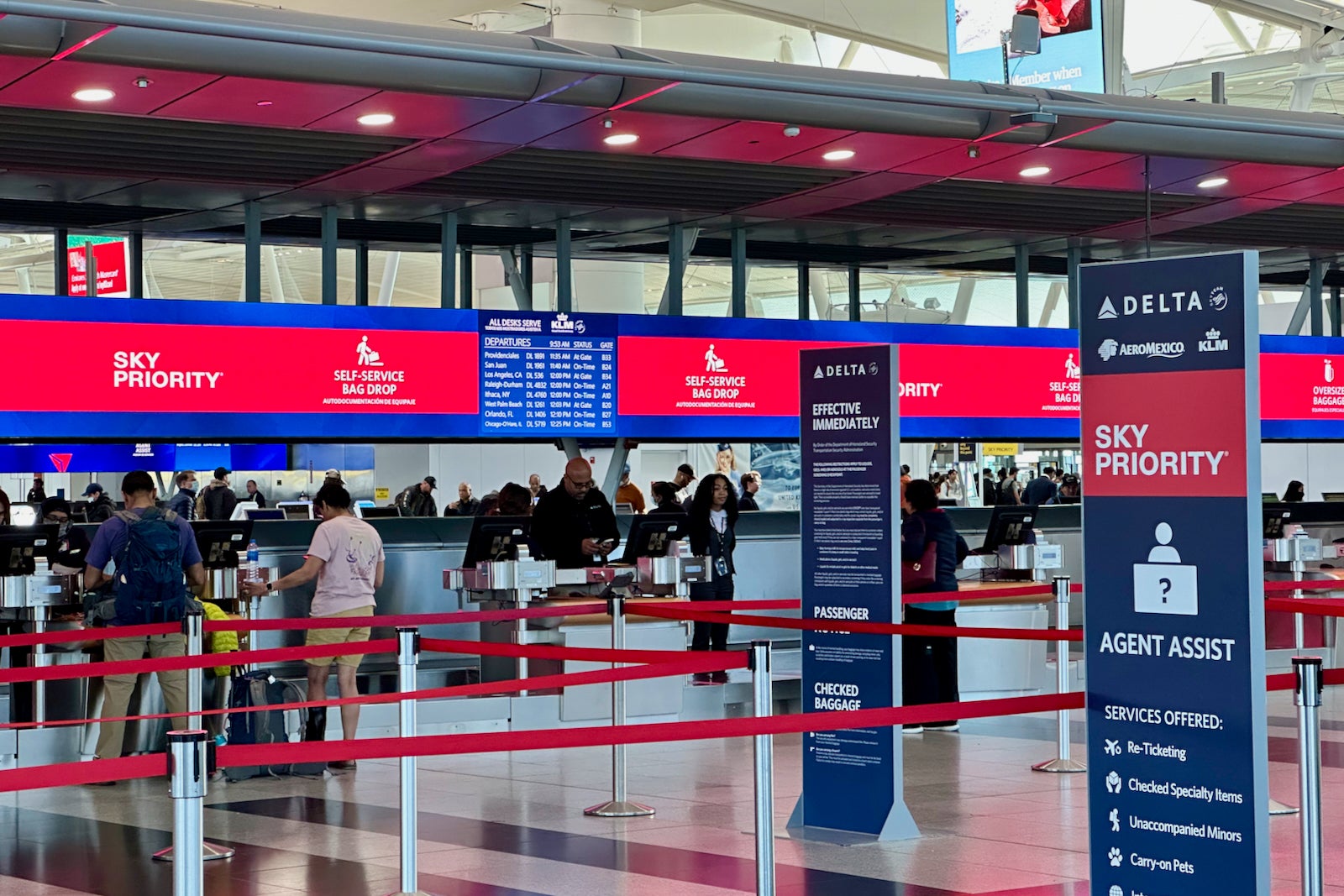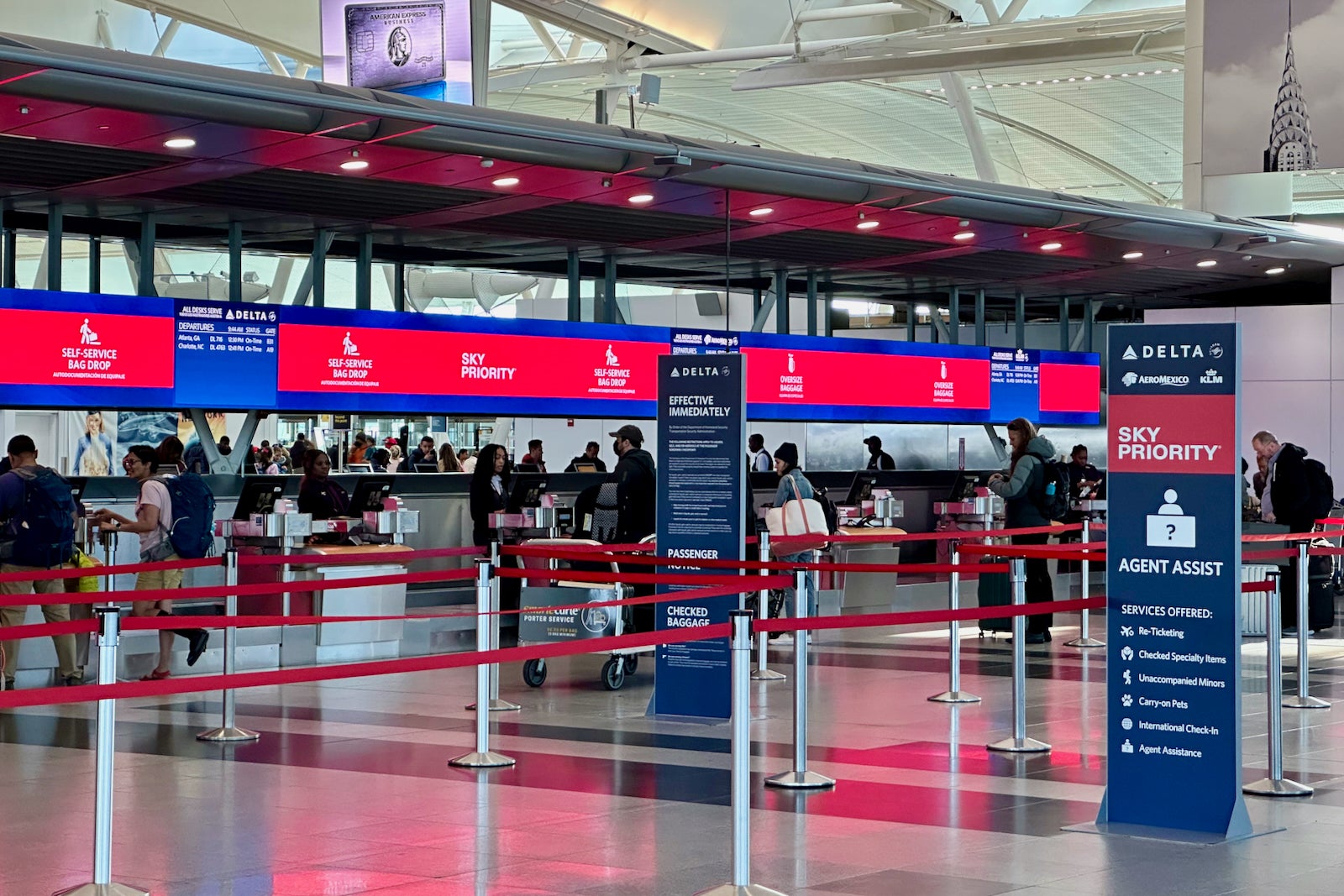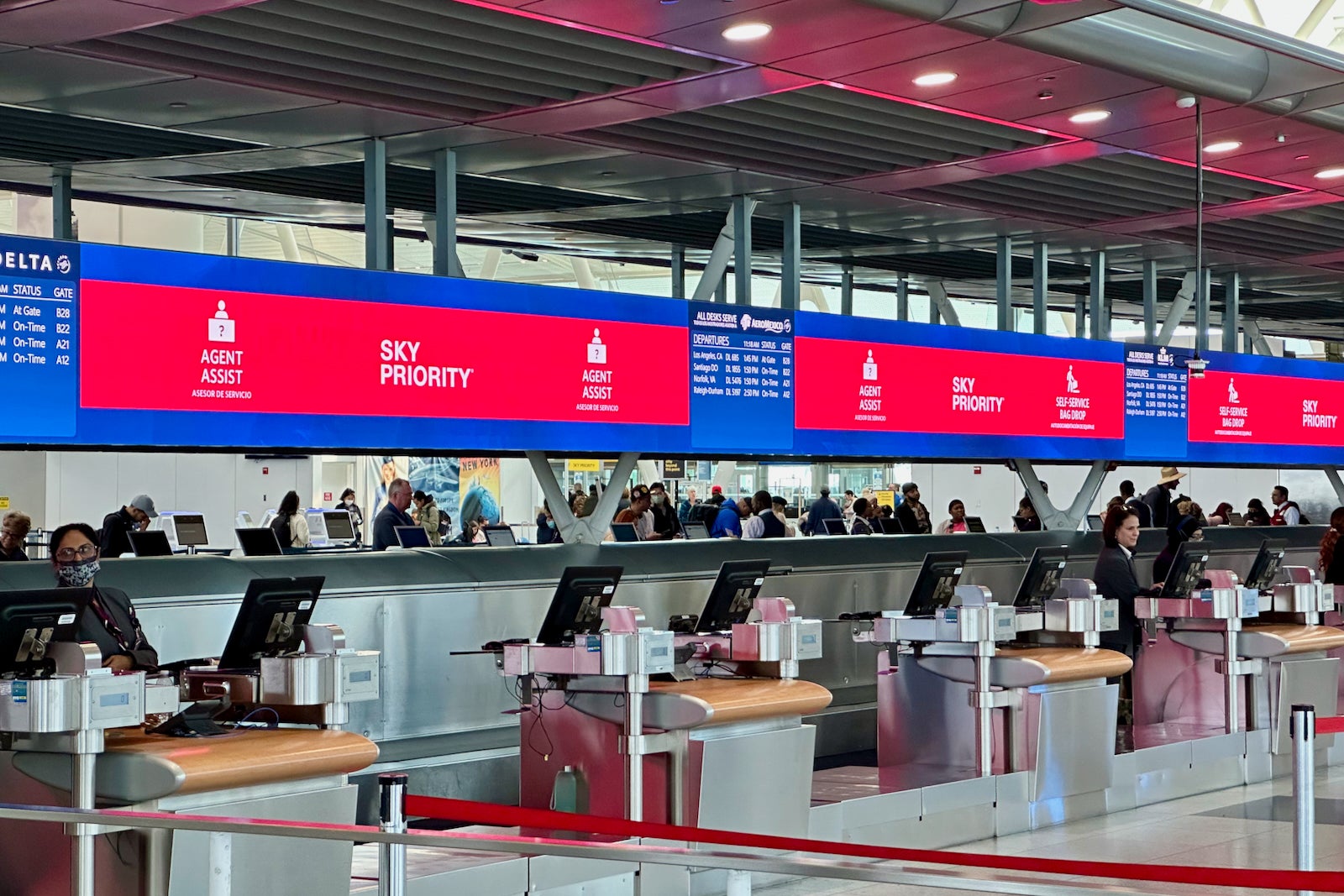 Delta also digitalized the entire check-in experience with the installation of additional self-check-in kiosks and a new signature high-definition digital wall, which serves as an eye-catching backdrop and provides a treasure trove of important information, including the latest flight status and Sky Club crowding indicators.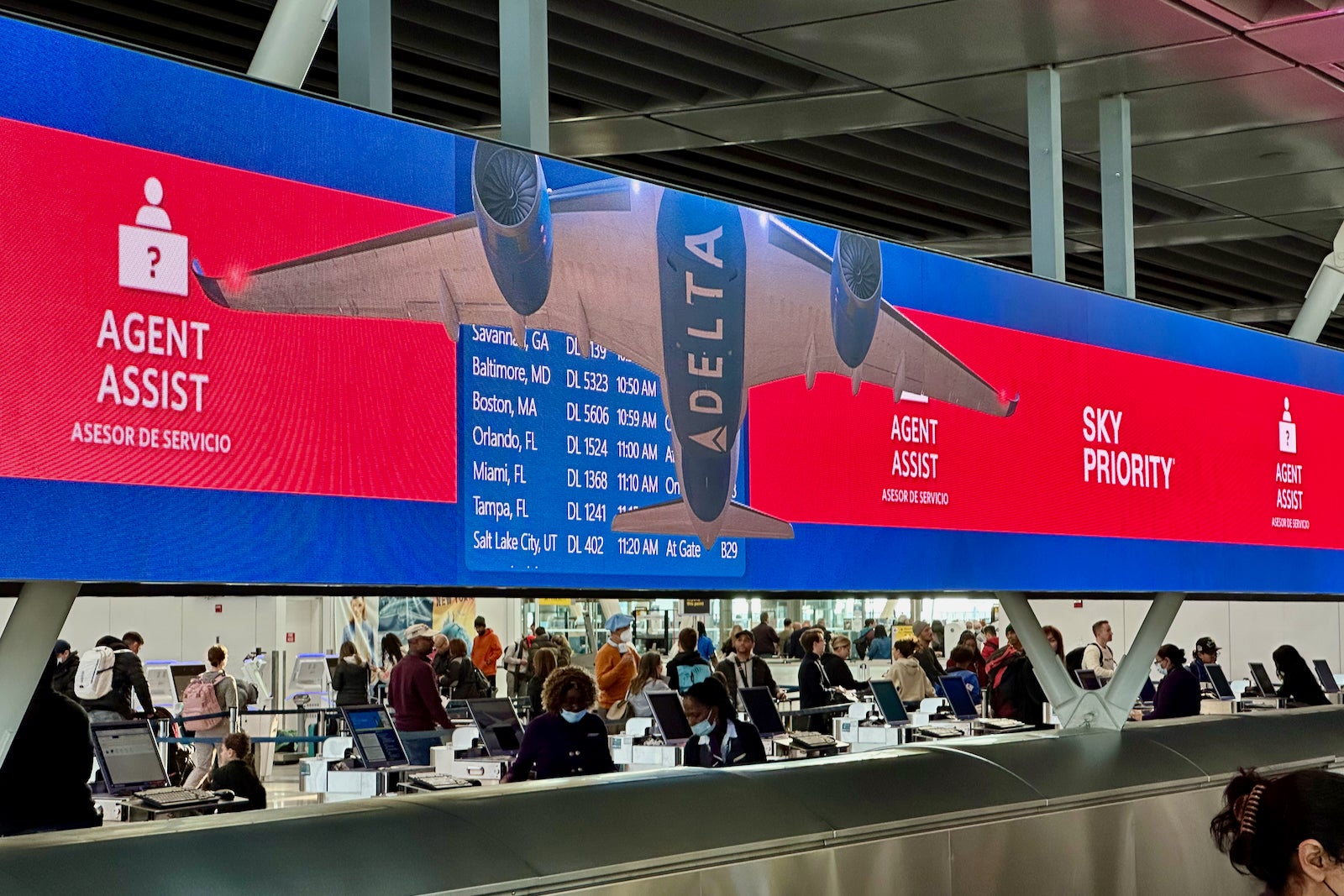 Perhaps the most notable improvement is a much larger dedicated Sky Priority area. Previously, this space occupied a small lobby off to the side of Terminal 4.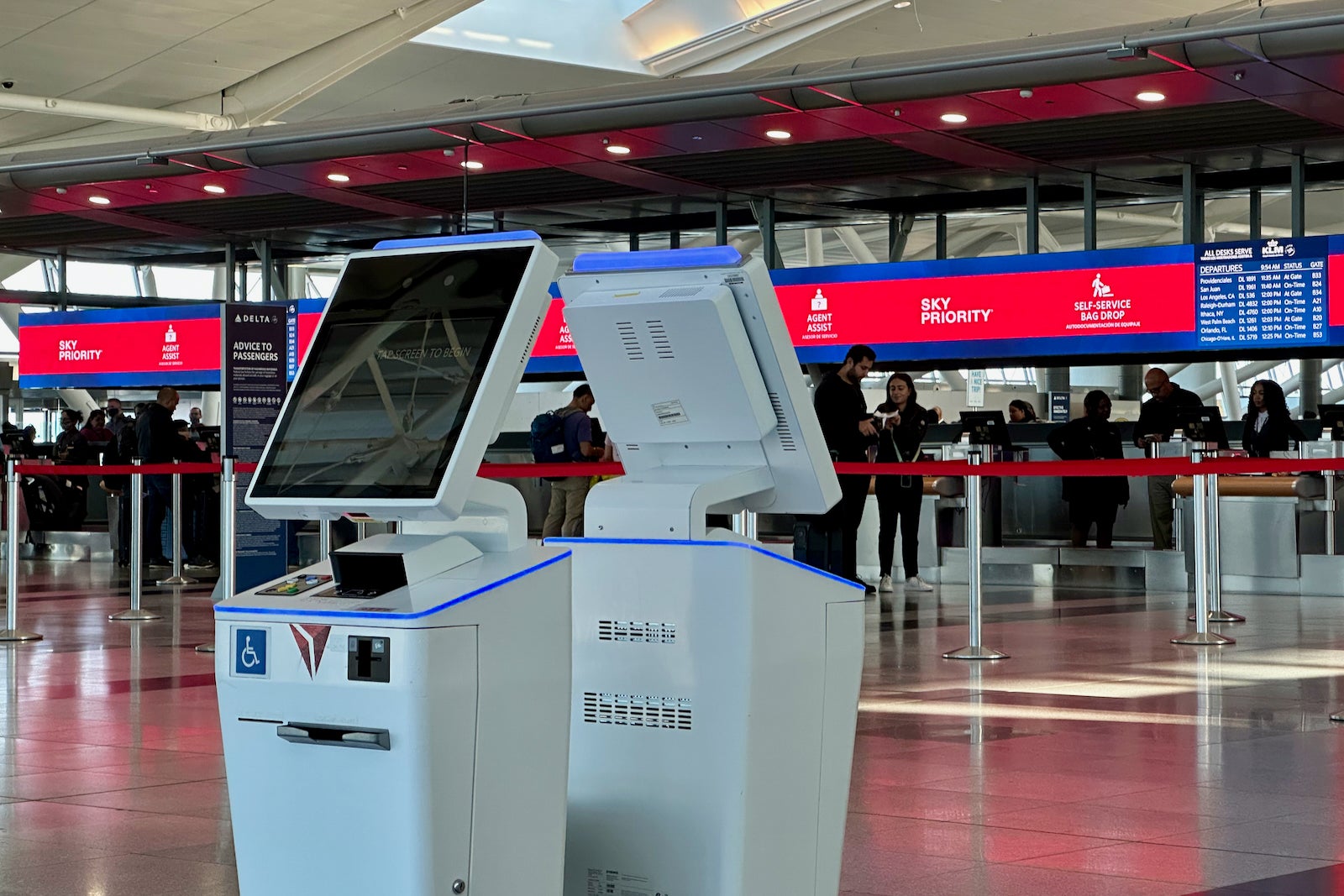 Now, it spans an entire row of check-in counters, giving premium cabin and elite travelers more room to spread out.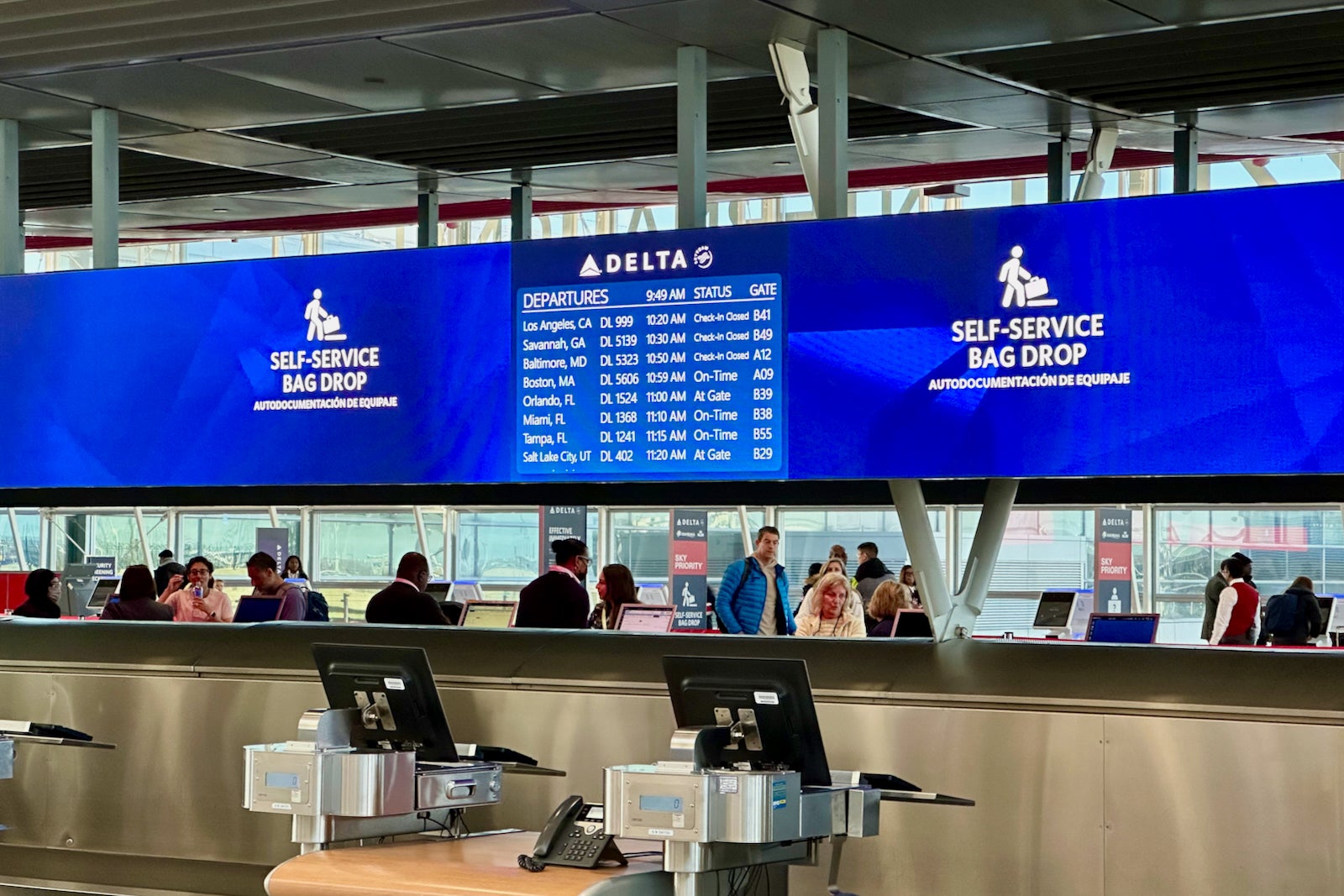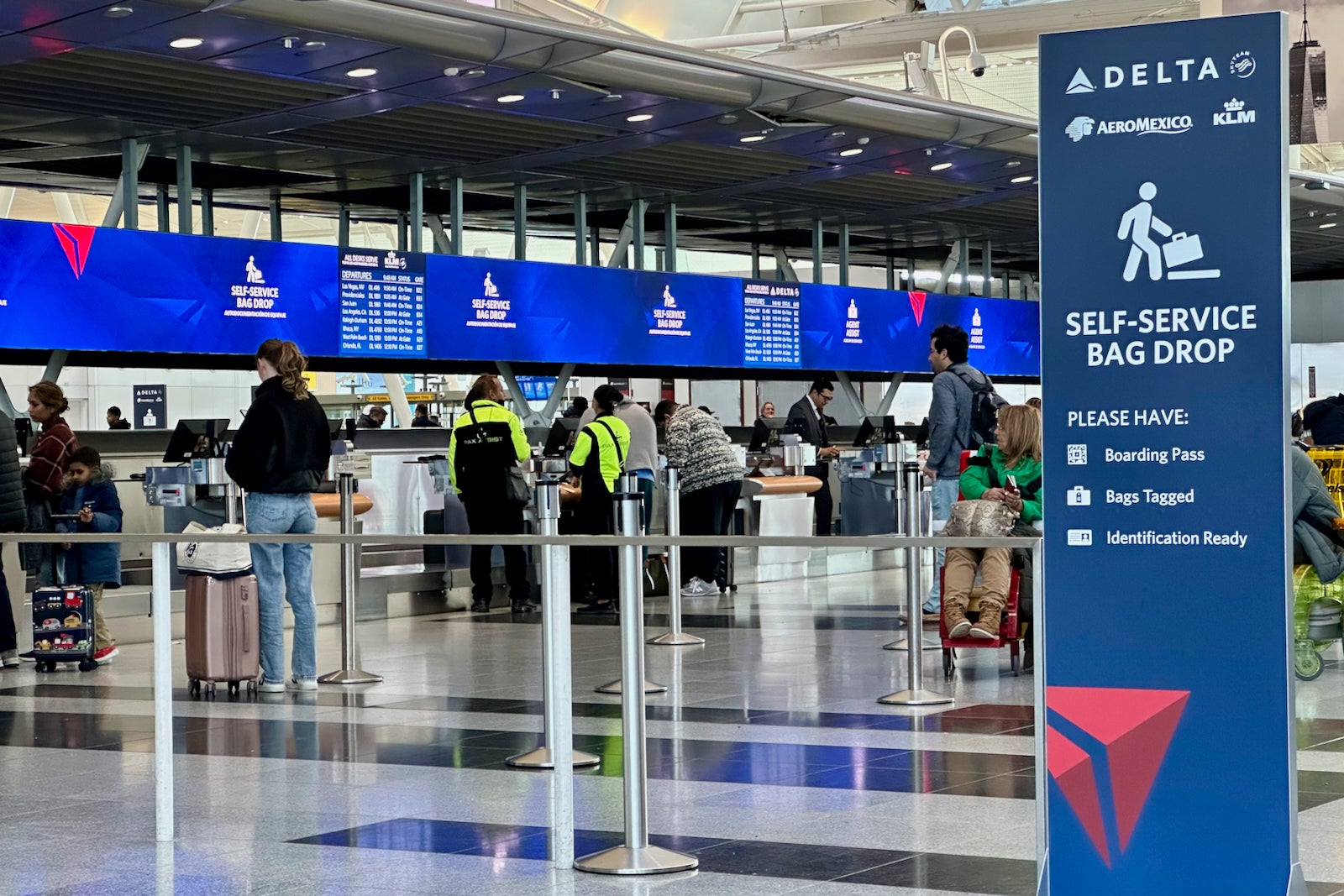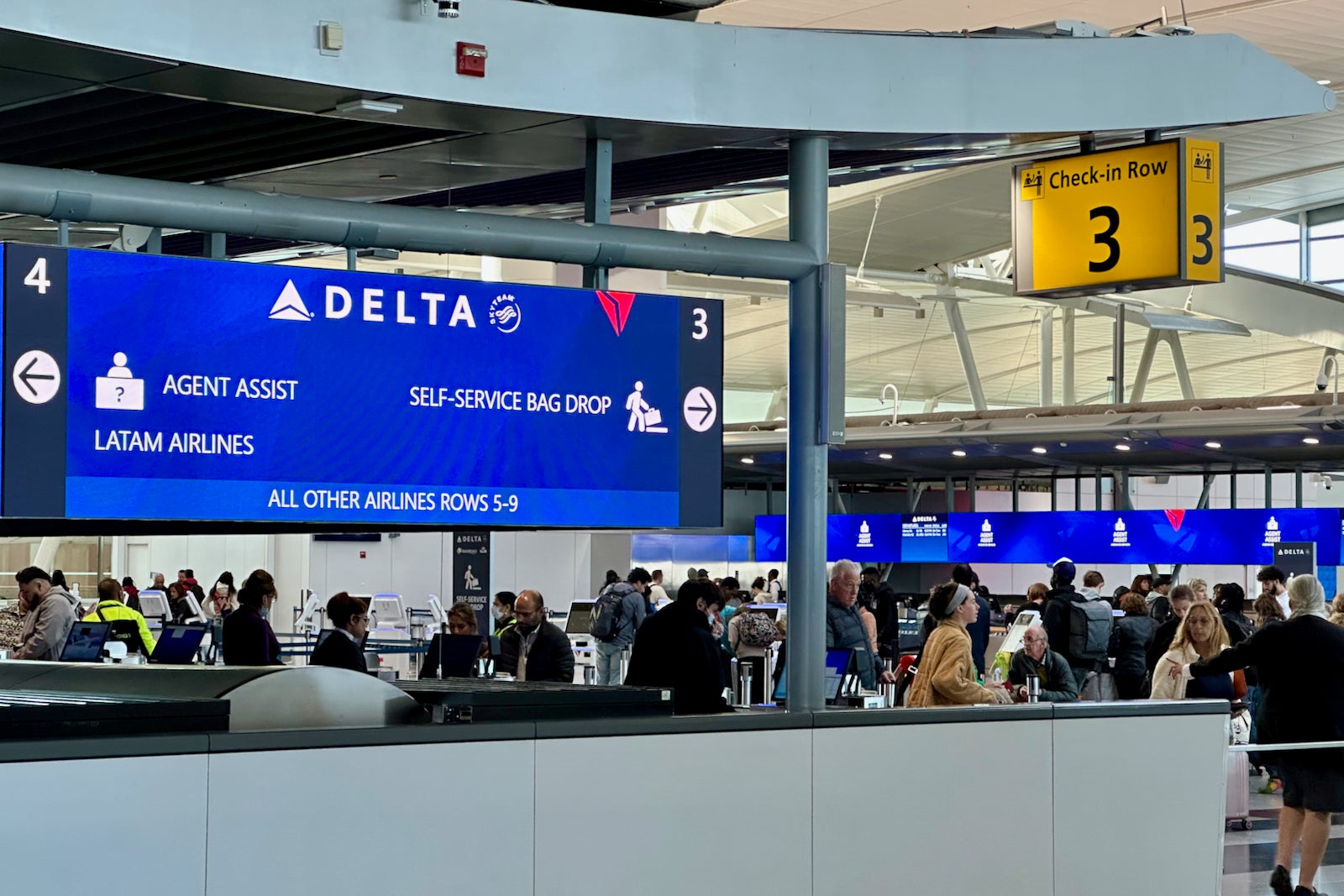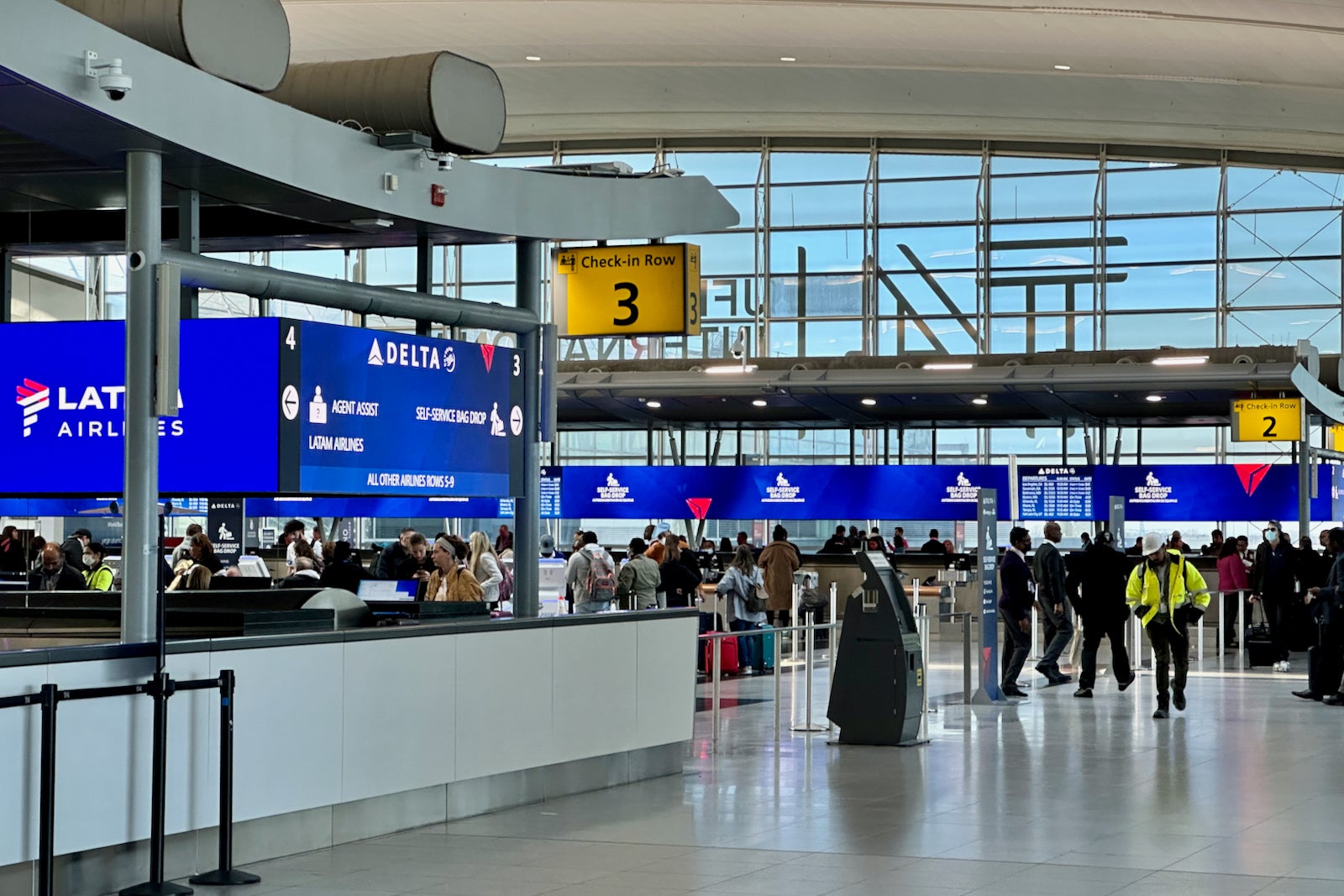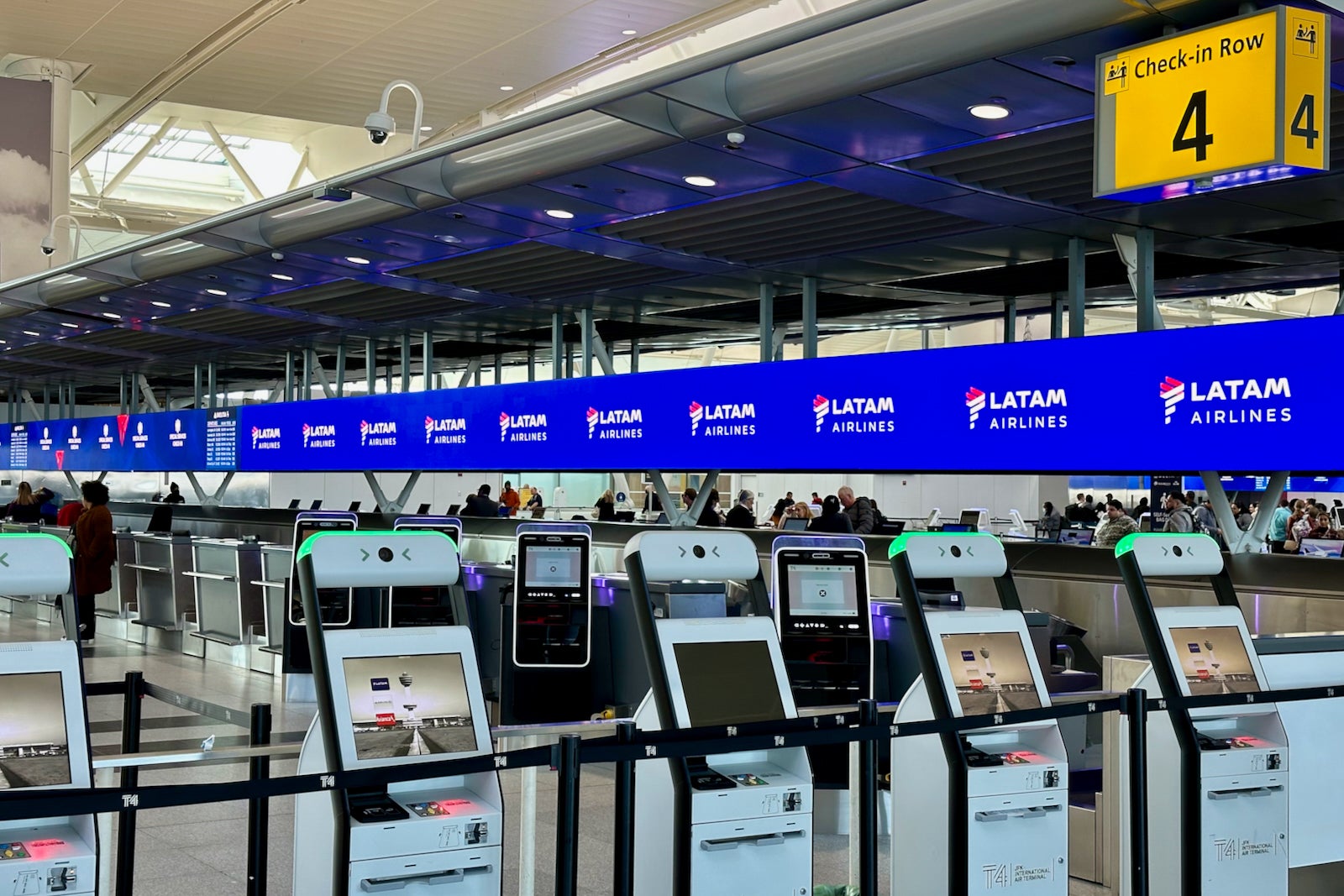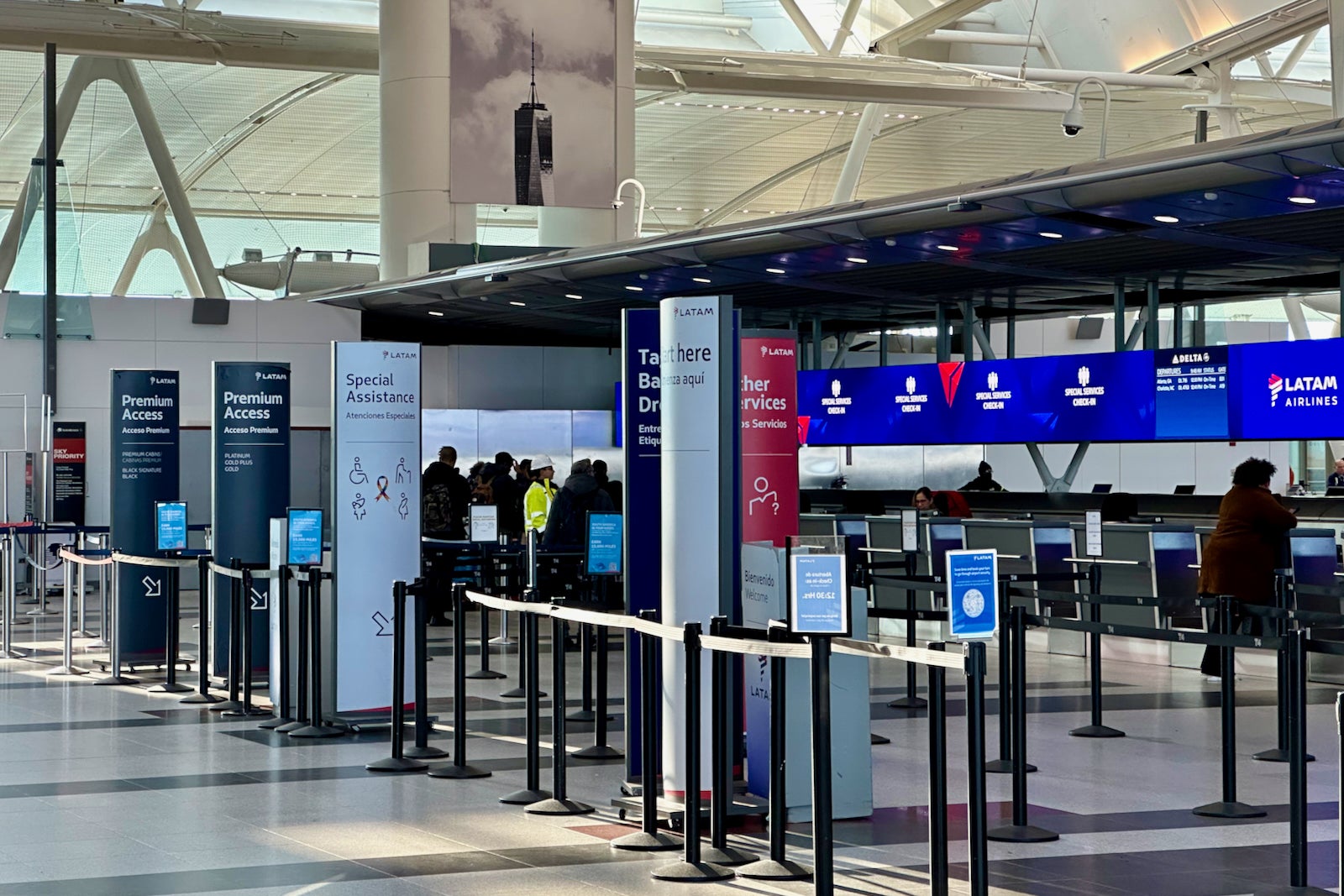 Meanwhile, the lobby that used to serve Sky Priority customers has been rebranded as a business-class-only Delta One check-in area.
Only travelers flying in Delta's long-haul and premium transcontinental business-class cabin, along with invite-only Delta 360 members, can use this space. Additionally, those flying in KLM World Business Class, as well as Virgin Atlantic Upper Class, are invited to check in here.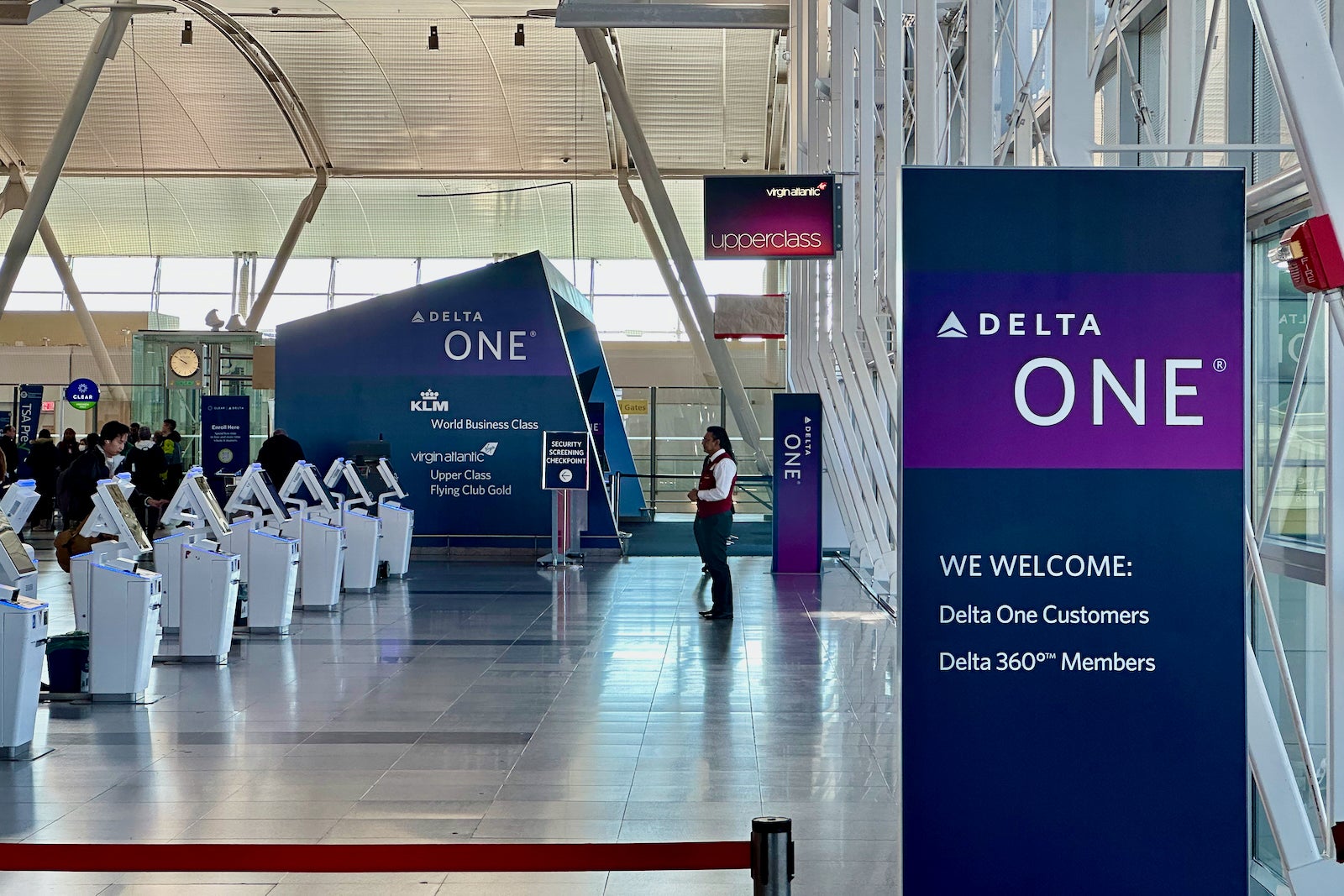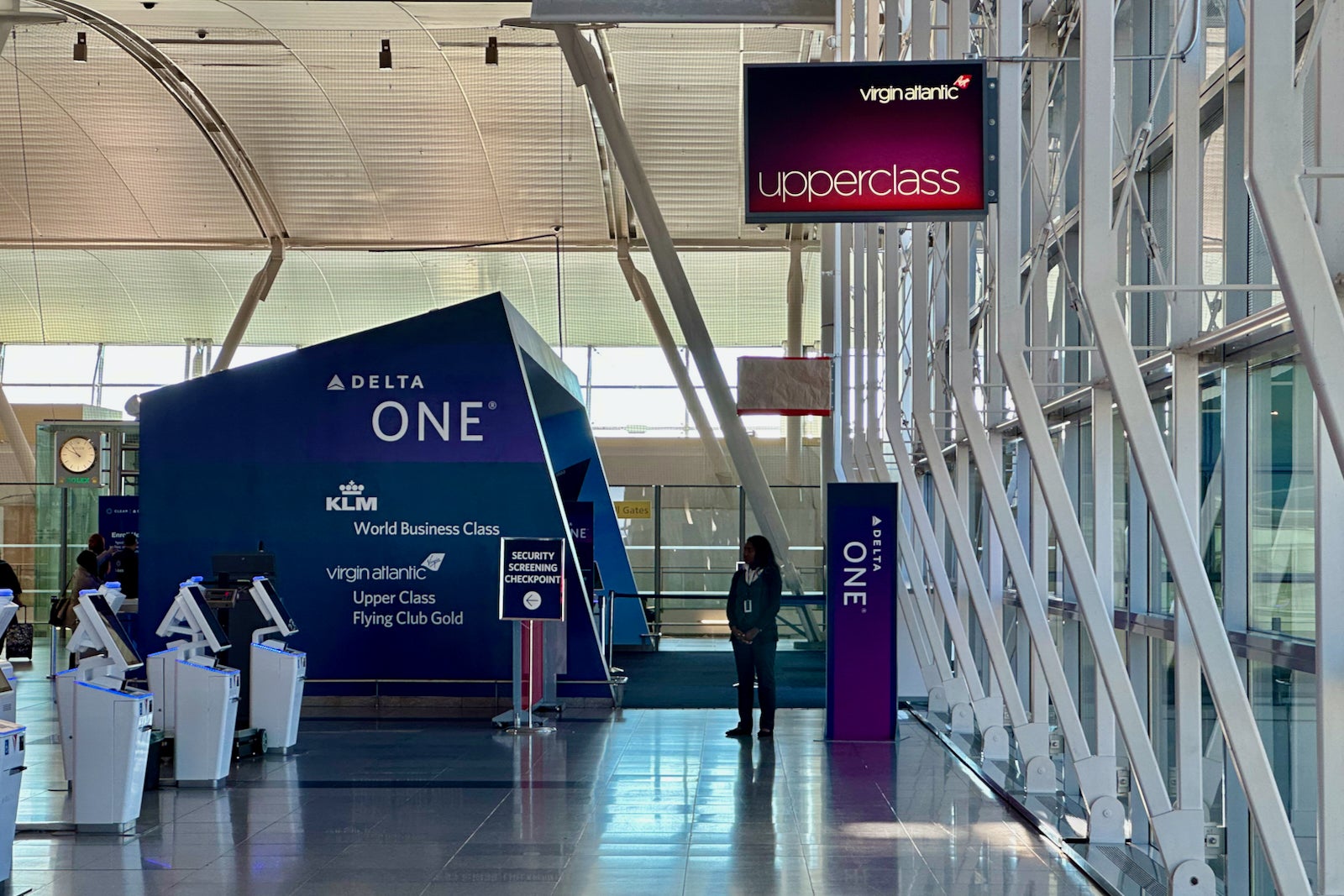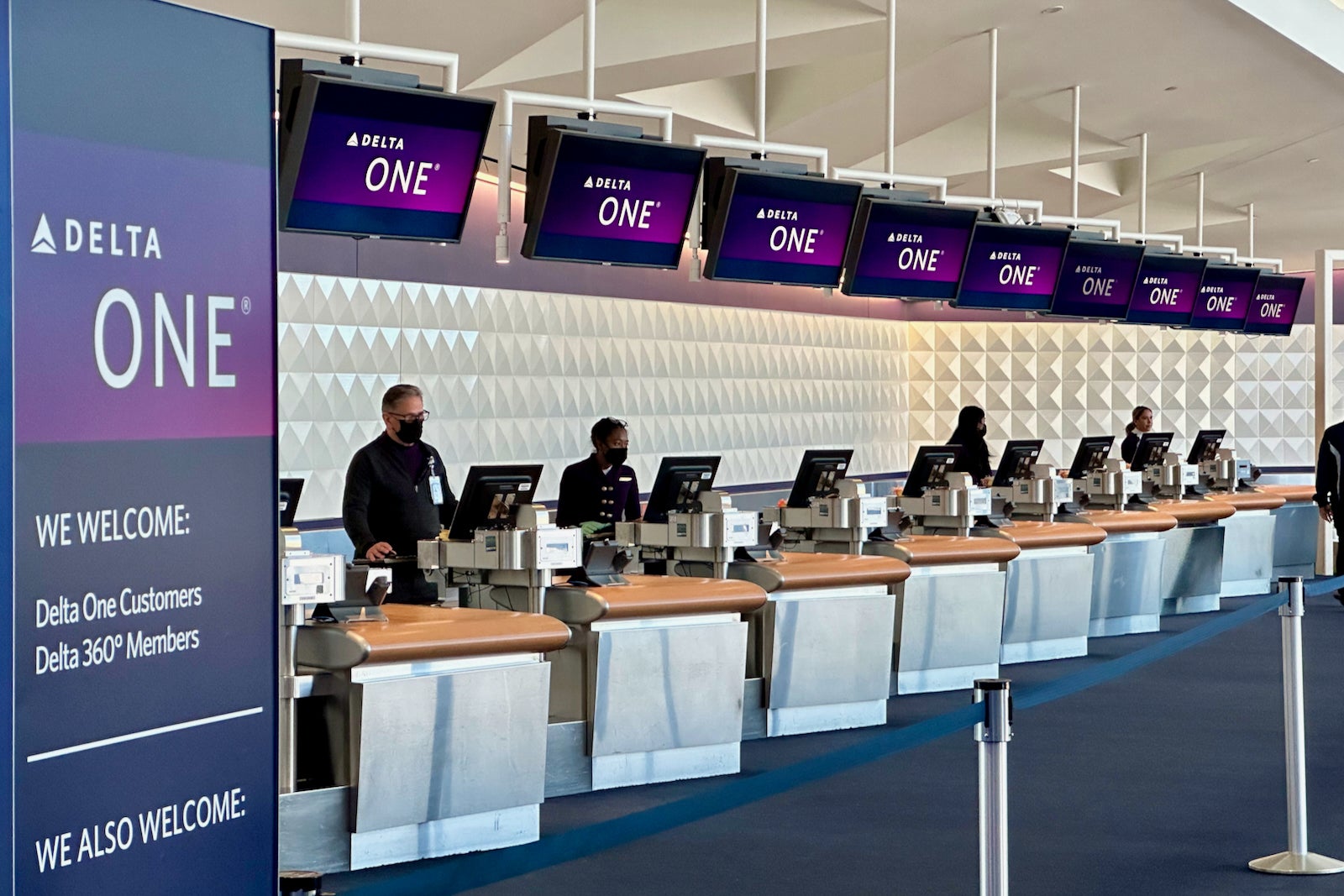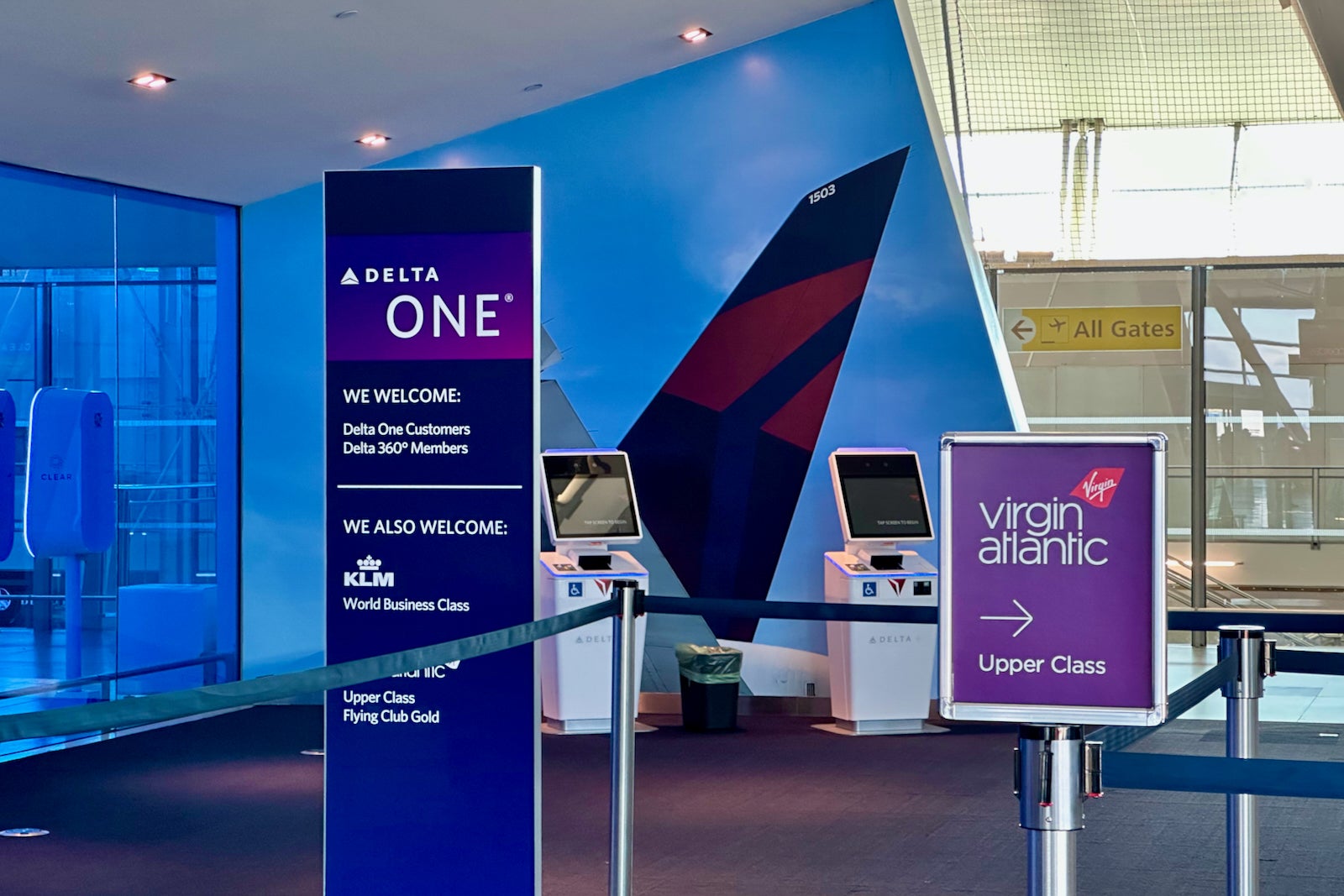 The expanded check-in areas have only been open for a few days, but the feedback and net promoter scores have been "impressive" and "amazing," according to Stephanie Baldwin, Delta's vice president of airport operations in New York.
Though the Delta One lobby is no doubt a welcome upgrade to the premium-cabin ground experience, it's about to get much better, added Ryan Marzullo, Delta's managing director of New York design and construction, during TPG's tour.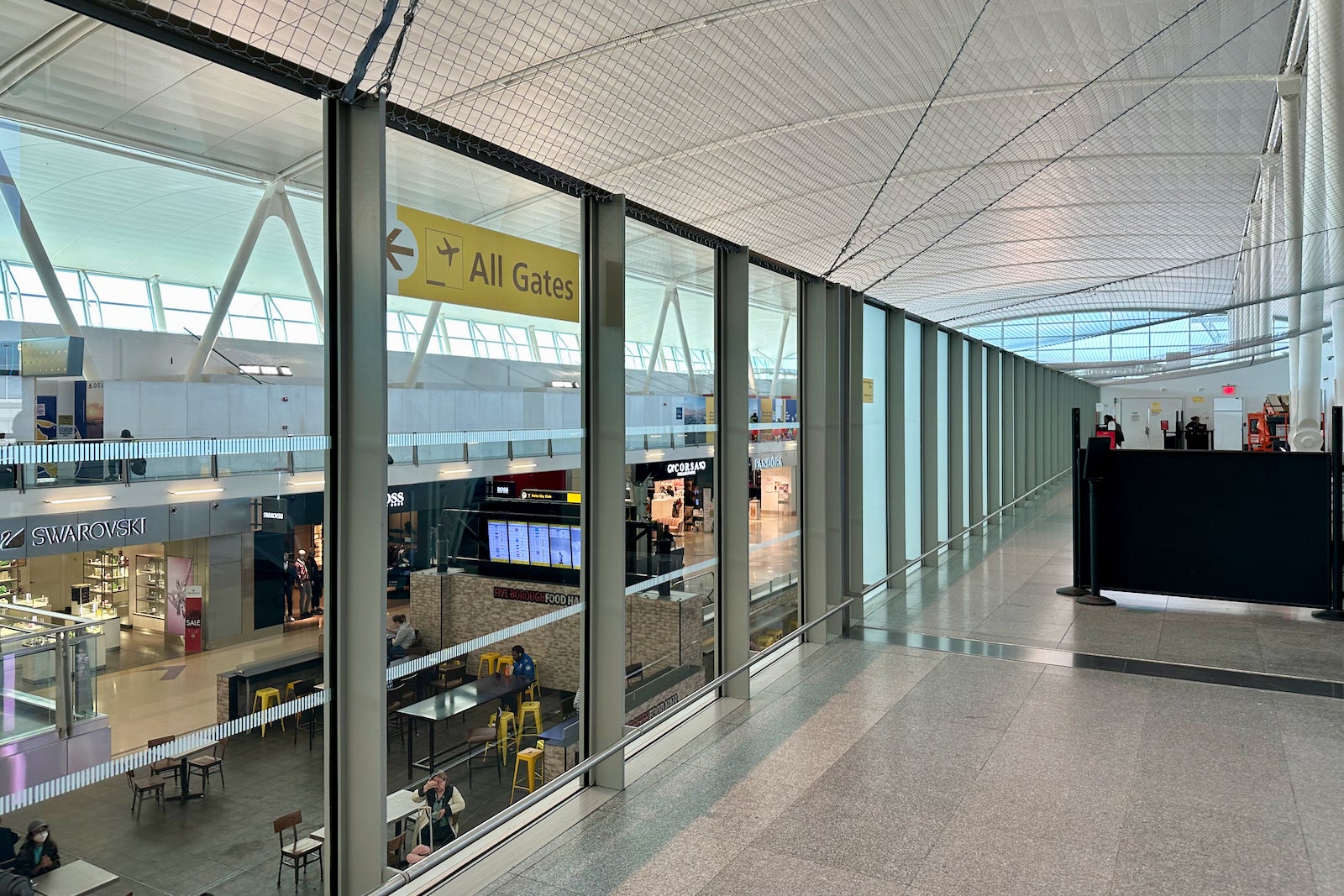 The next phase of construction will open this summer, and it'll include an entirely separate hold room that'll be built from the entrance of the terminal directly to the dedicated check-in counters. Other upgrades will include a refreshed lobby area with new furniture and a small bar area with snacks and drinks.
Better yet, Delta is building a separate TSA security lane that'll be attached to the Delta One check-in lobby for a more seamless check-in experience.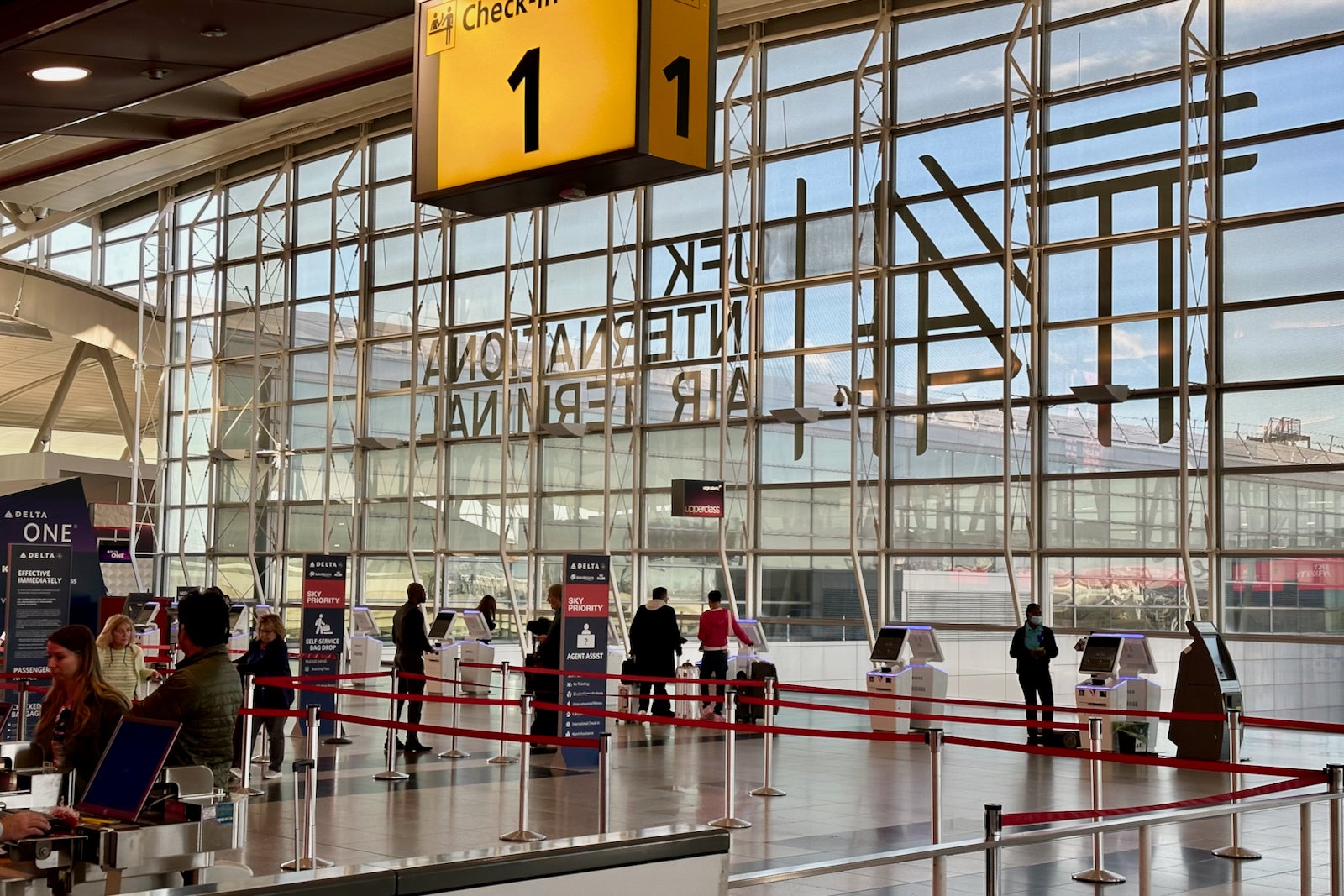 Once you clear security, you'll be just steps away from the brand-new business-class-only lounge — more on that below.
2 new Sky Clubs
Historically, Terminal 4 was home to just one Sky Club, located near Gate B31. That's about to change now that the airline has added 10 new gates on the A pier and has started to improve the business-class ground experience.
The most exciting addition will be the dedicated premium lounge for Delta One flyers, which will take the space of the former El Al, Swiss and Wingtips locations. It'll measure 36,000 square feet and open in the first quarter of 2024.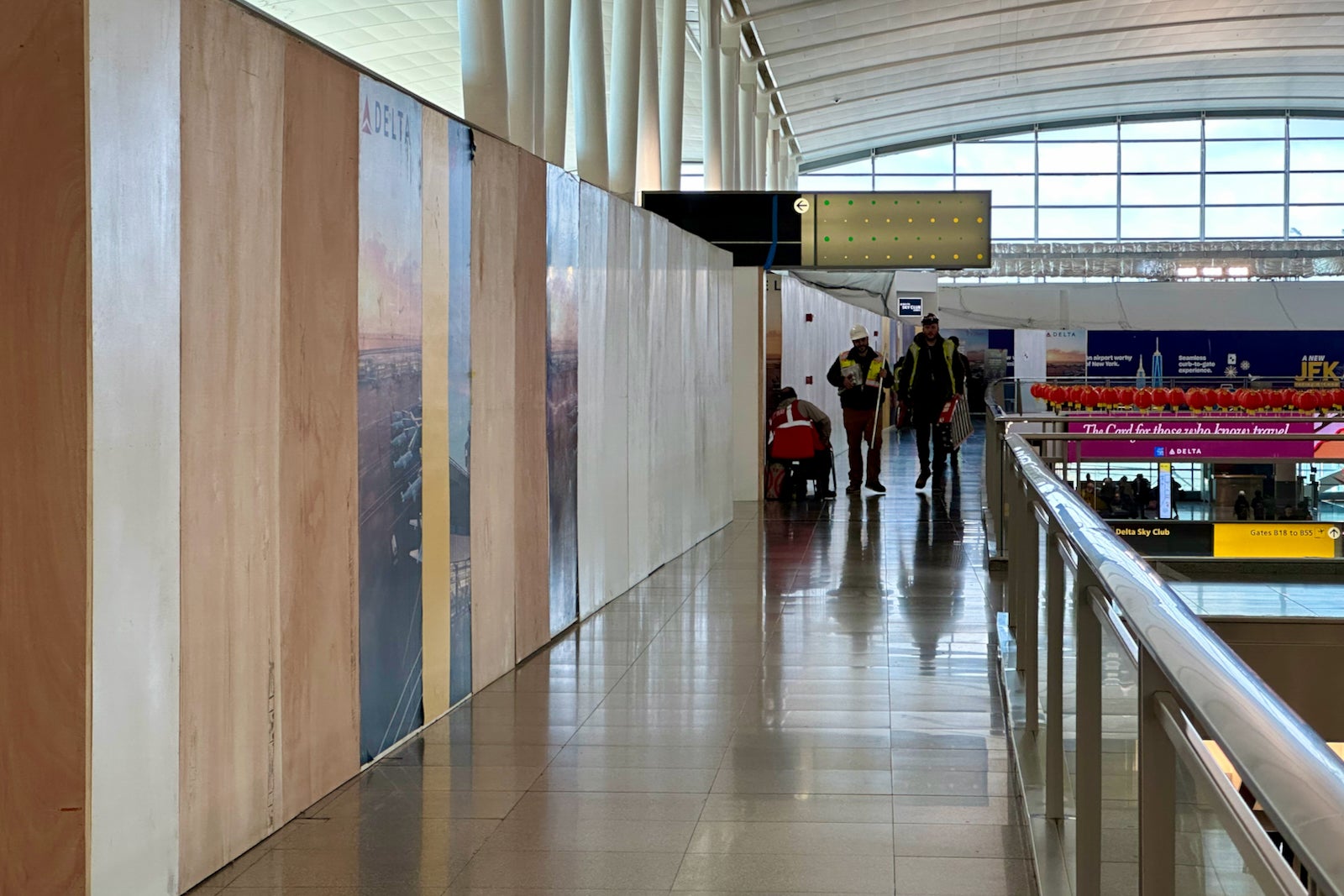 Though the layout and amenities are still a tightly held secret, the lounge will extend out into the existing airfield area. As part of the extension, there'll be a year-round outdoor (and heated) Sky Deck. The lower level of this expansion will have space for non-Delta lounges, including a future location for Wingtips and possibly other lounges too, explained Marzullo.
(In the meantime, travelers who previously used the now-shuttered Wingtips Lounge can access the temporary Priority Pass-accessible Primeclass Lounge that's located near Gate A3.)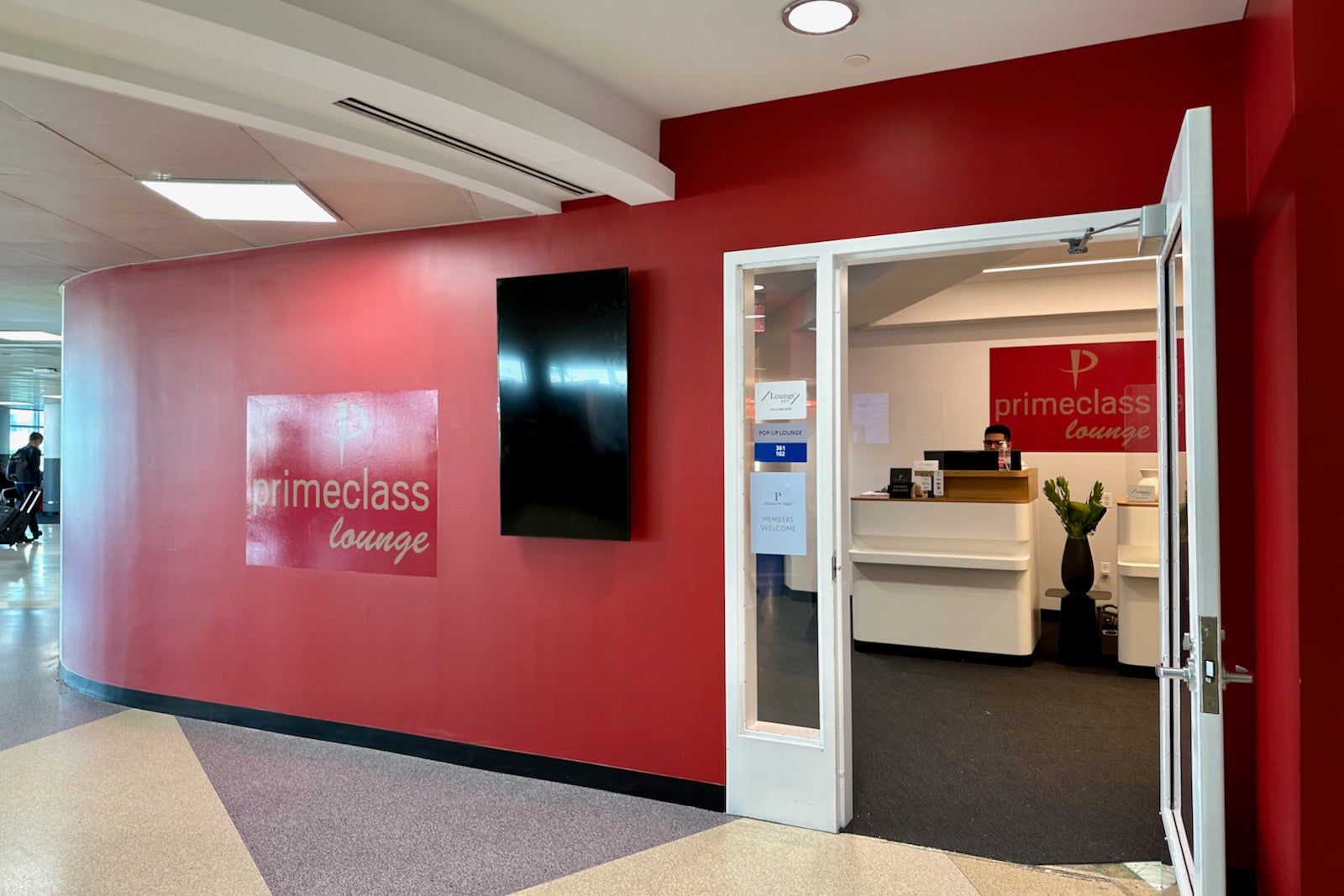 When it's time to head to the plane, you'll descend down escalators from the lounge directly to the departure level. VIPs and those with Delta 360 status may instead get escorted directly down the airfield, where Delta is building dedicated parking spots for its fleet of Porsche transfer vehicles.
In addition to the new business-class-only lounge, the airline is putting the finishing touches on a brand-new Sky Club in the A gates, located on a new upper level near Gate A7.
This 13,700-square-foot space will boast more than 220 seats and feature Delta's latest design motifs, including an open kitchen, full premium bar and locally-curated art gallery. A year-round, heated Sky Deck will also be available.
The renderings look quite impressive, so we're counting down the days until this lounge opens this summer.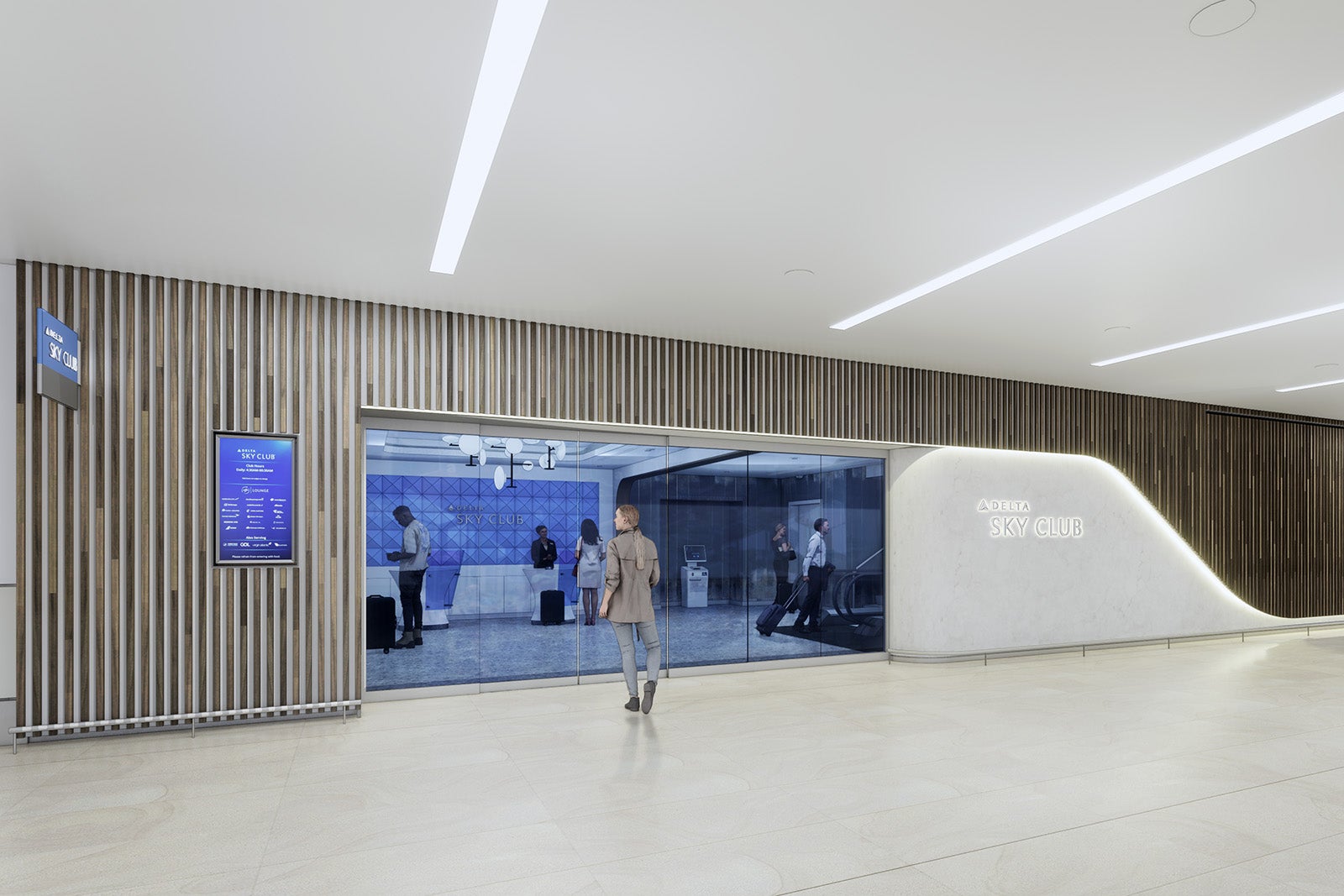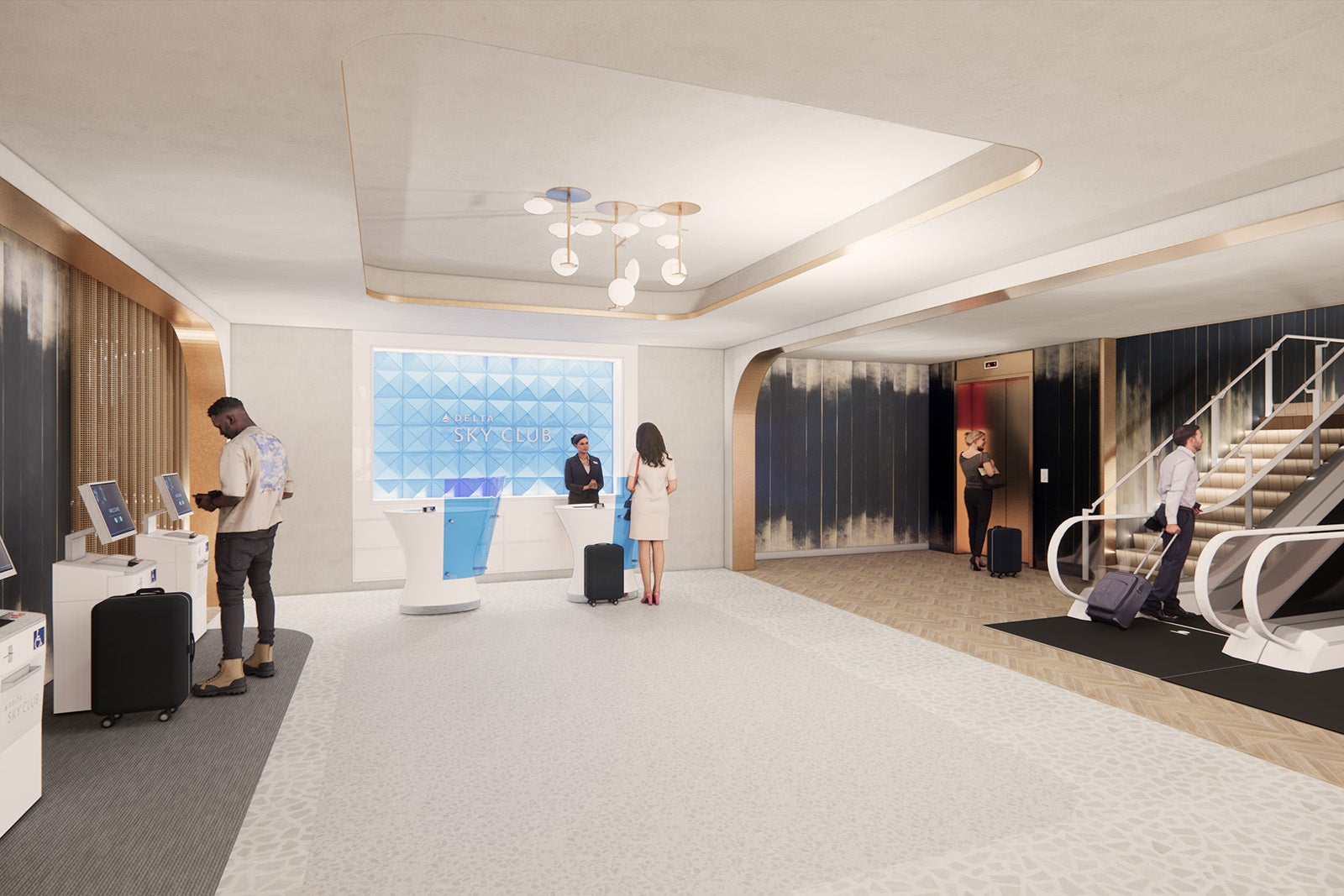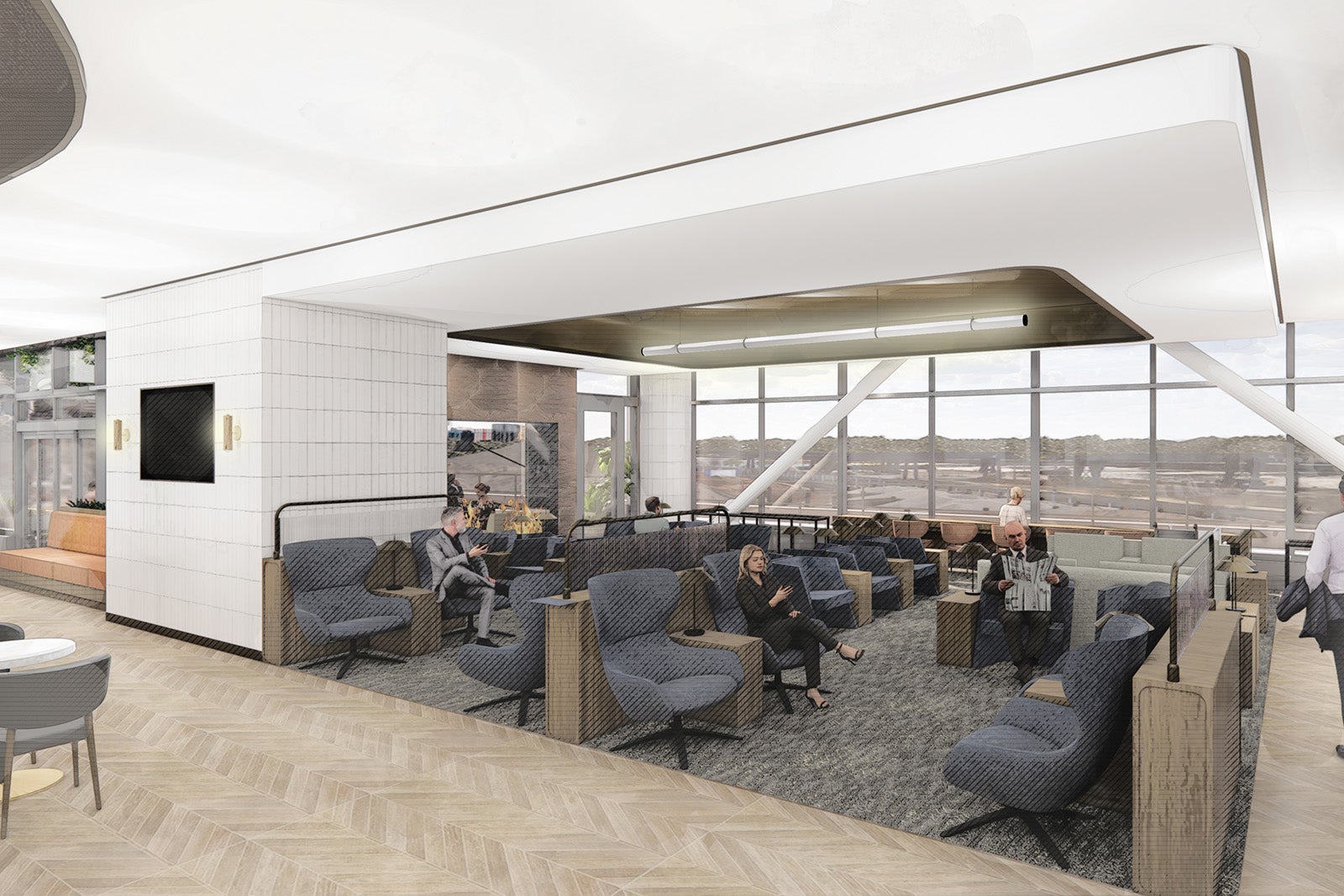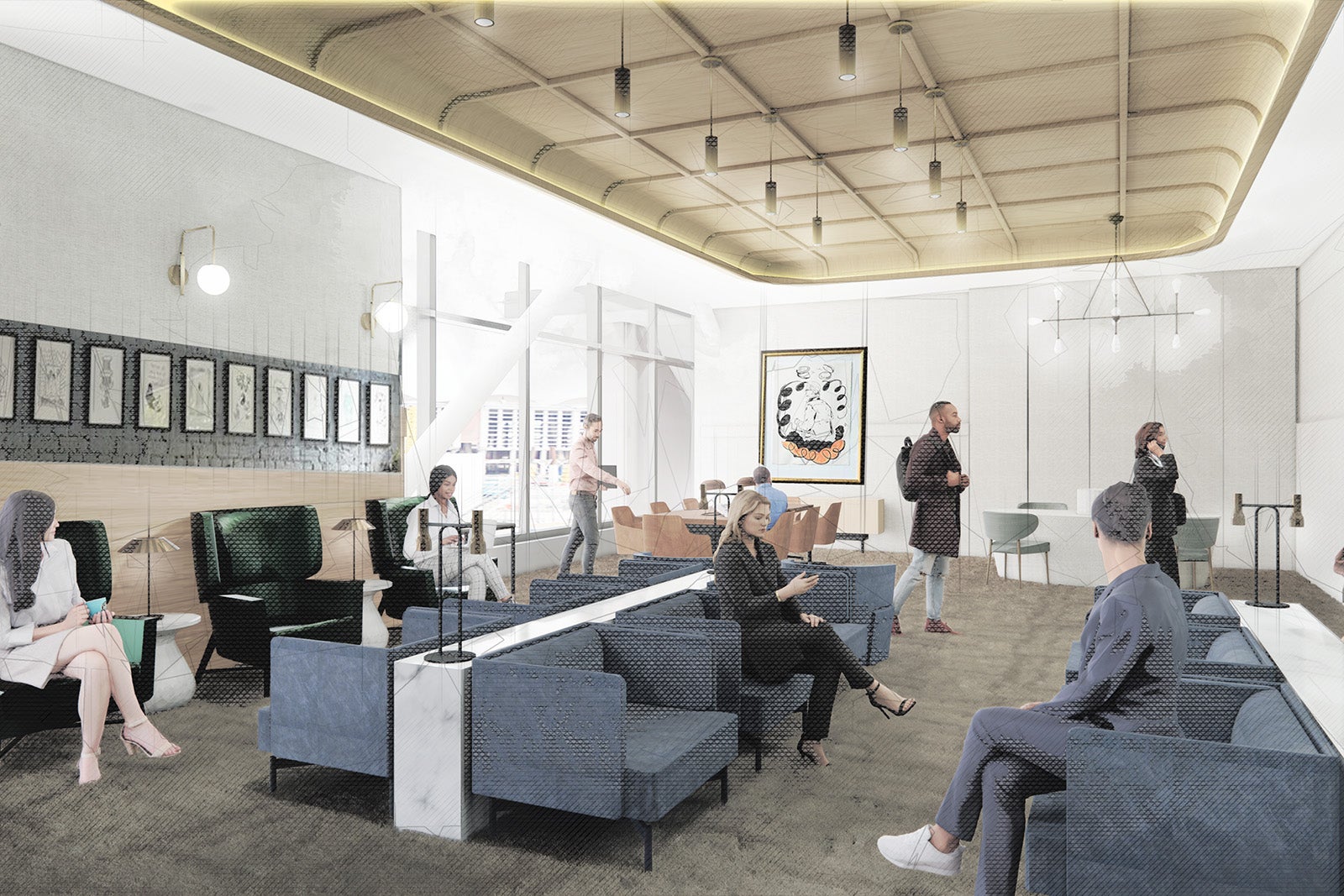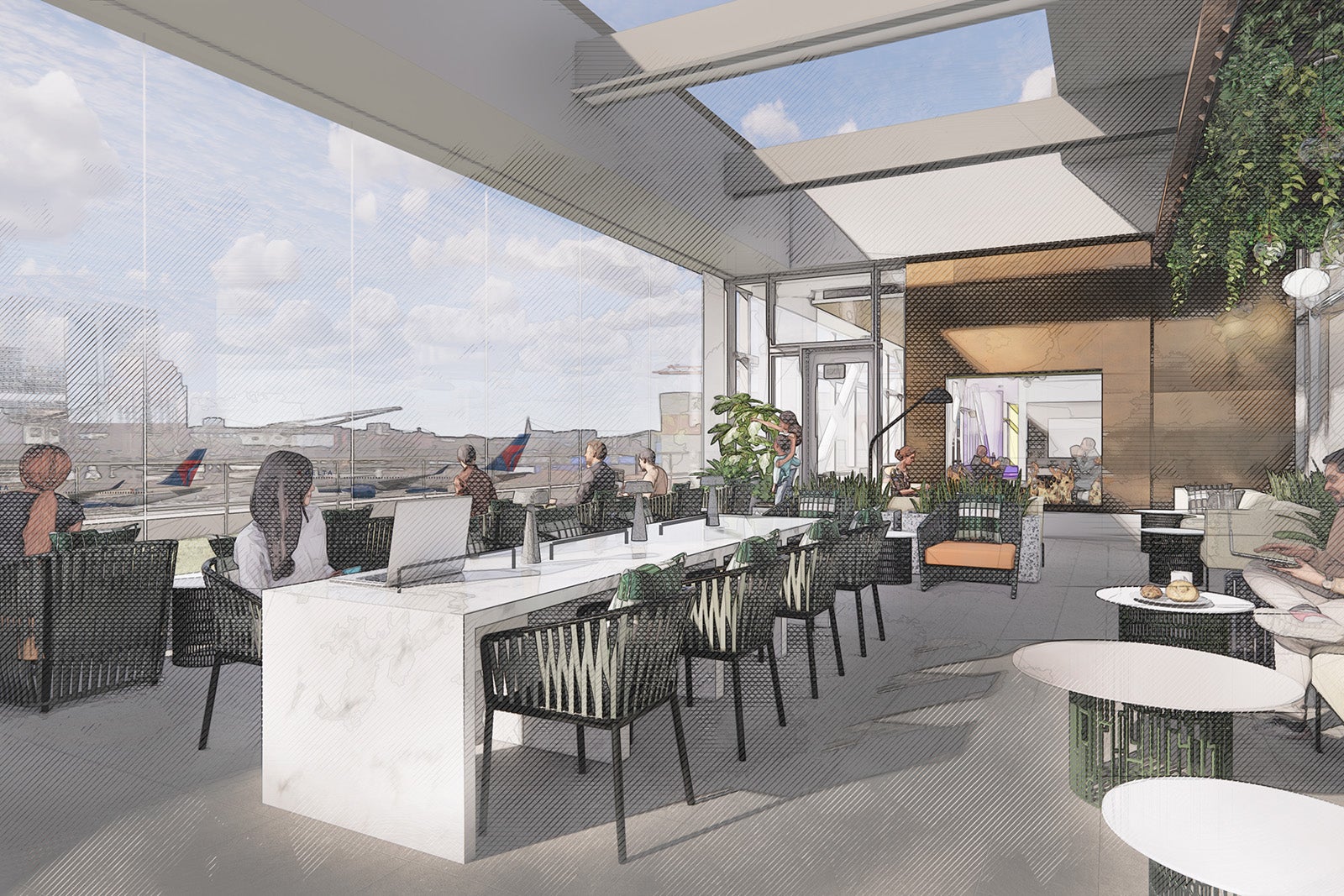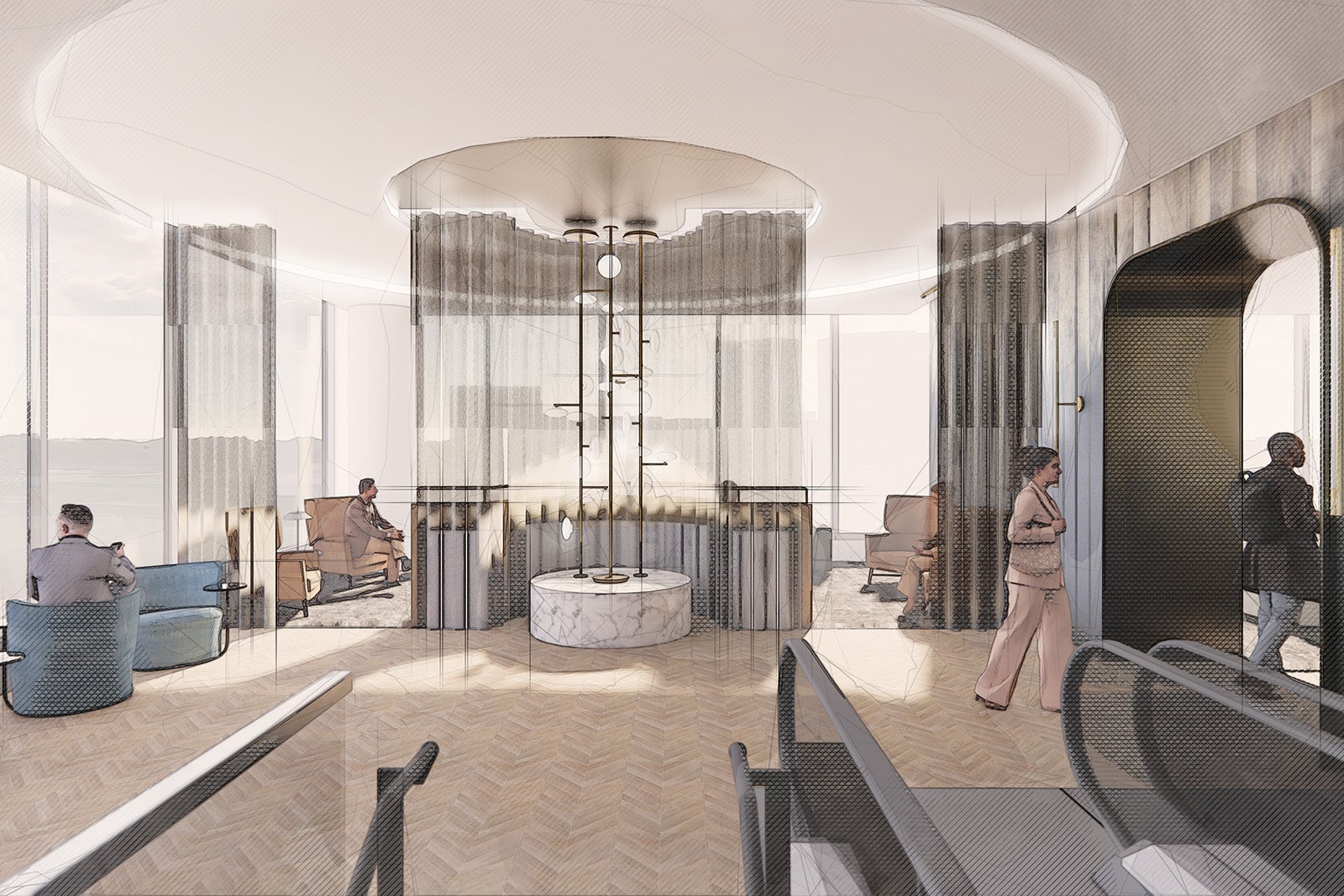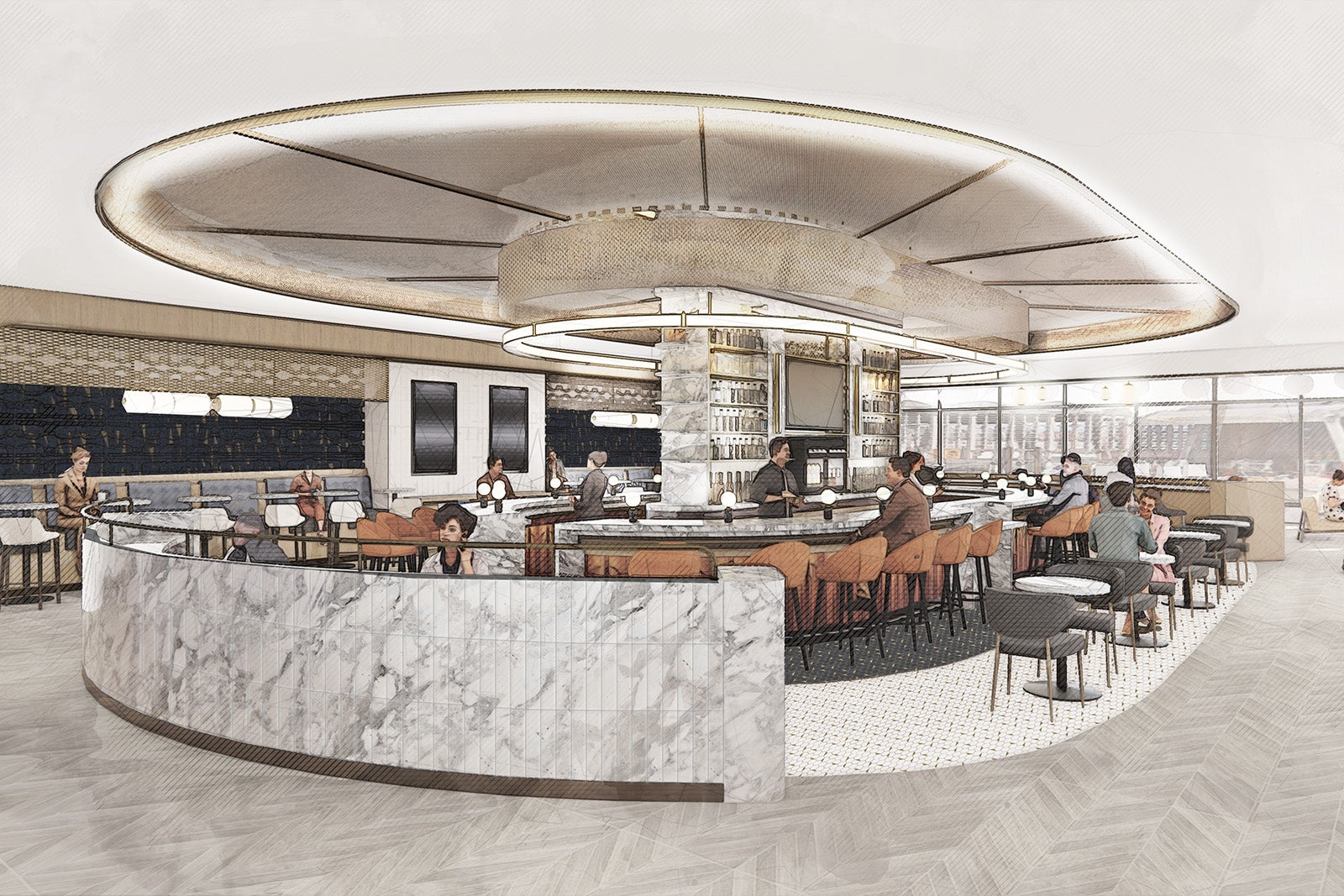 A temporary Sky Club Express
Many Delta travelers are familiar with the airline's lounge overcrowding problem. In fact, it's become so bad that Delta rolled out new fast-track Sky Club entry lanes and will shortly introduce overhauled lounge access policies.
Short of building new spaces and expanding existing ones, there's not much else that Delta can do to solve overcrowding.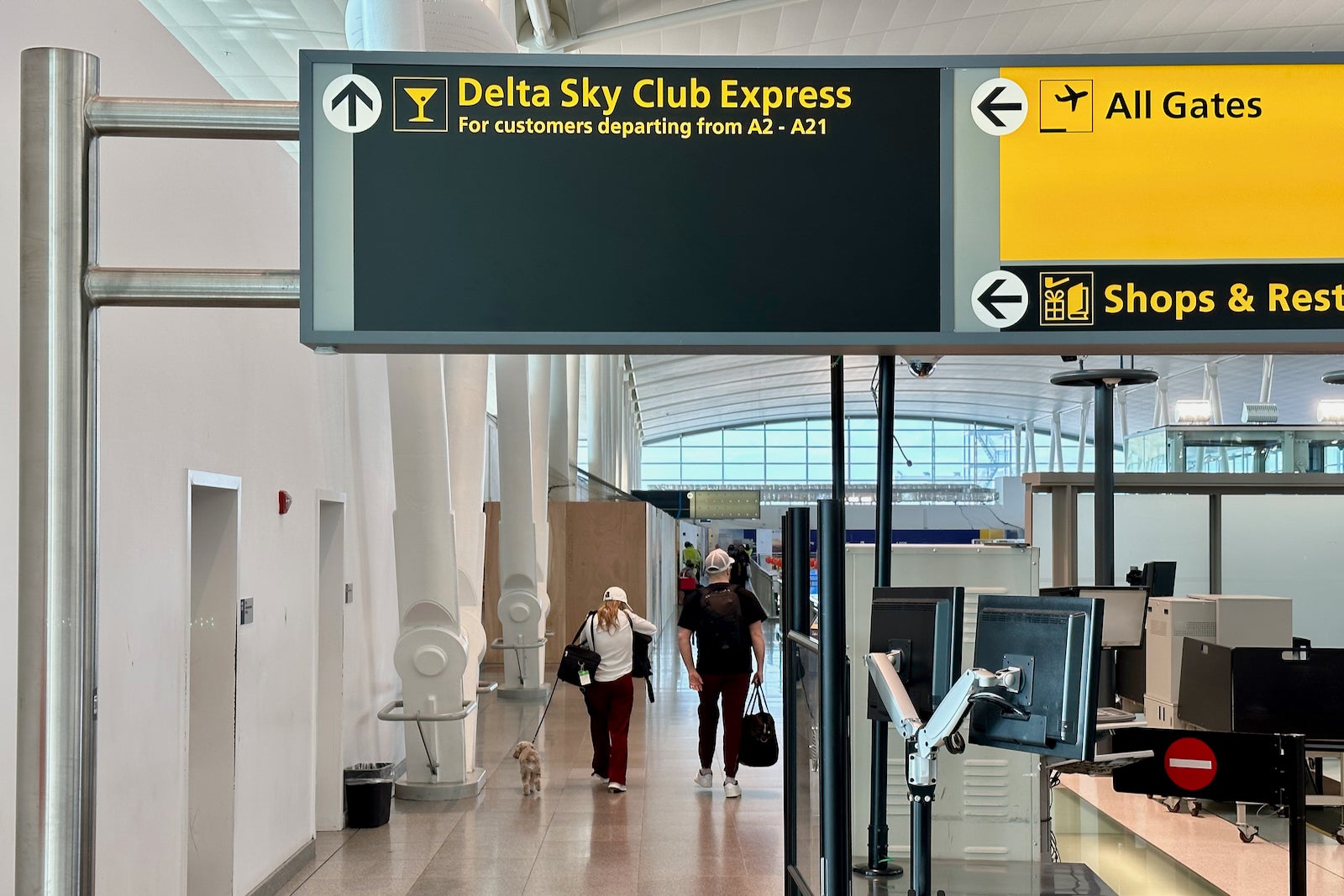 Thankfully, however, the airline is working to build new locations, including opening temporary Sky Club Express spaces at some of its busiest airports. The first Sky Club Express opened last year in Boston, and JFK is now home to the second one.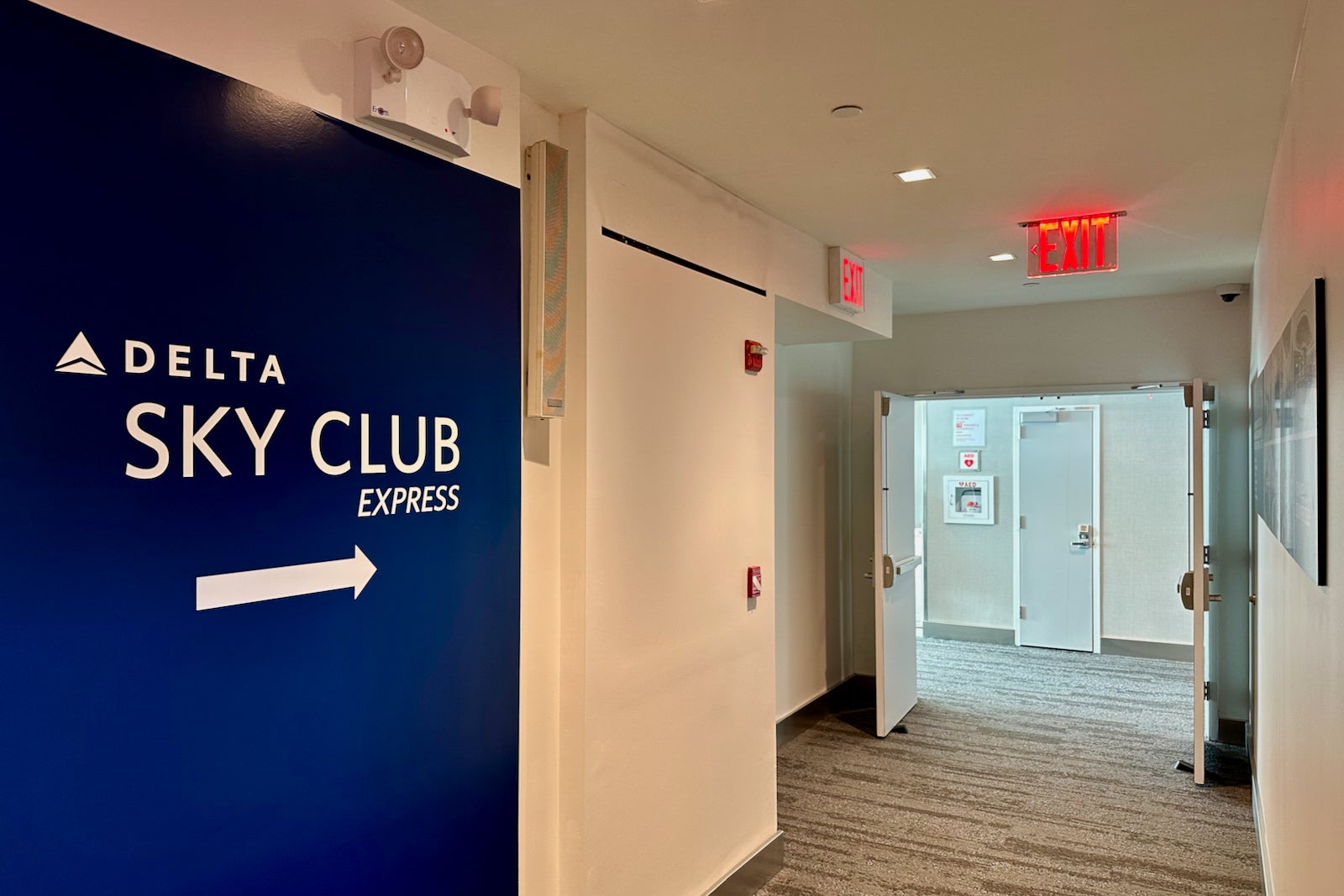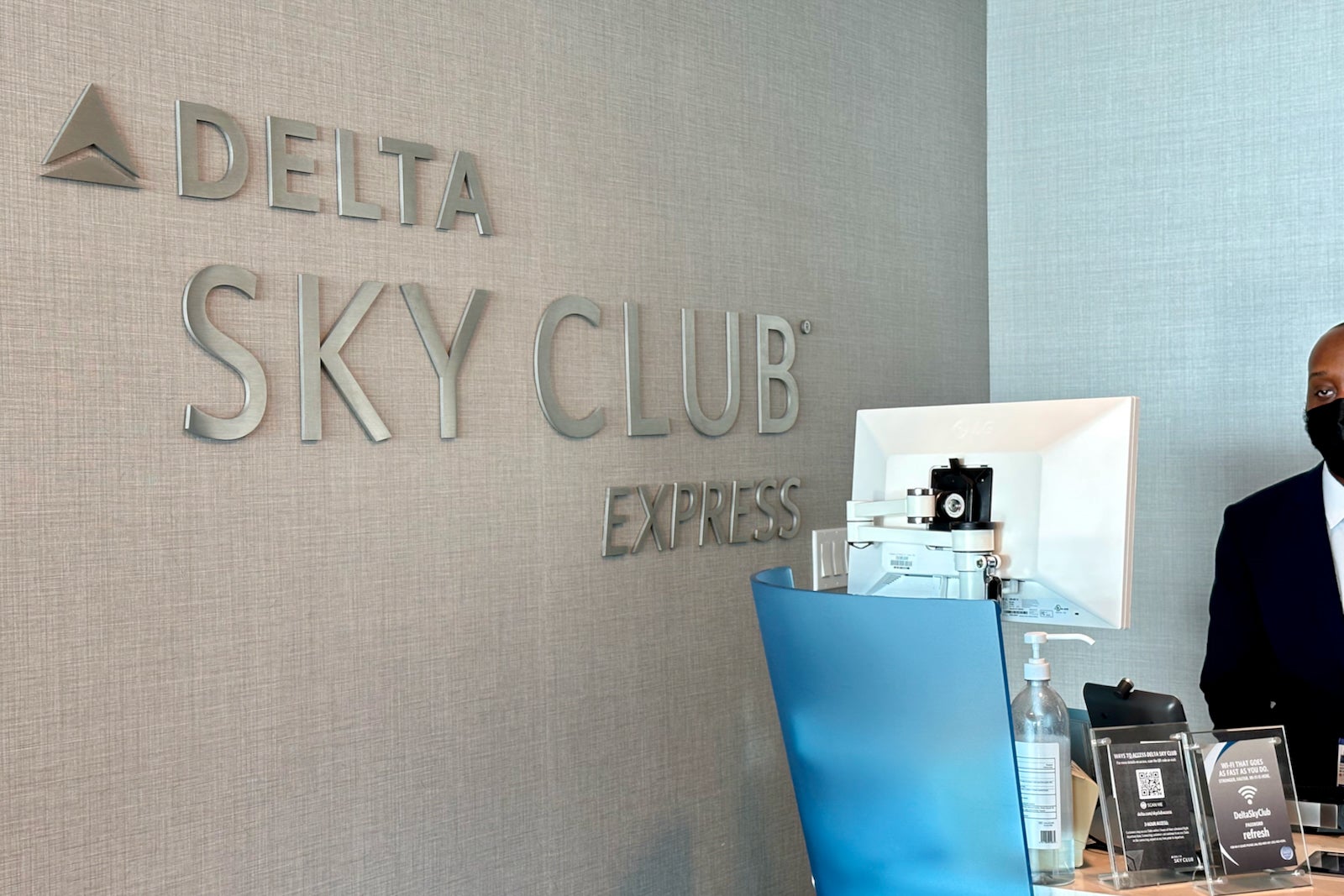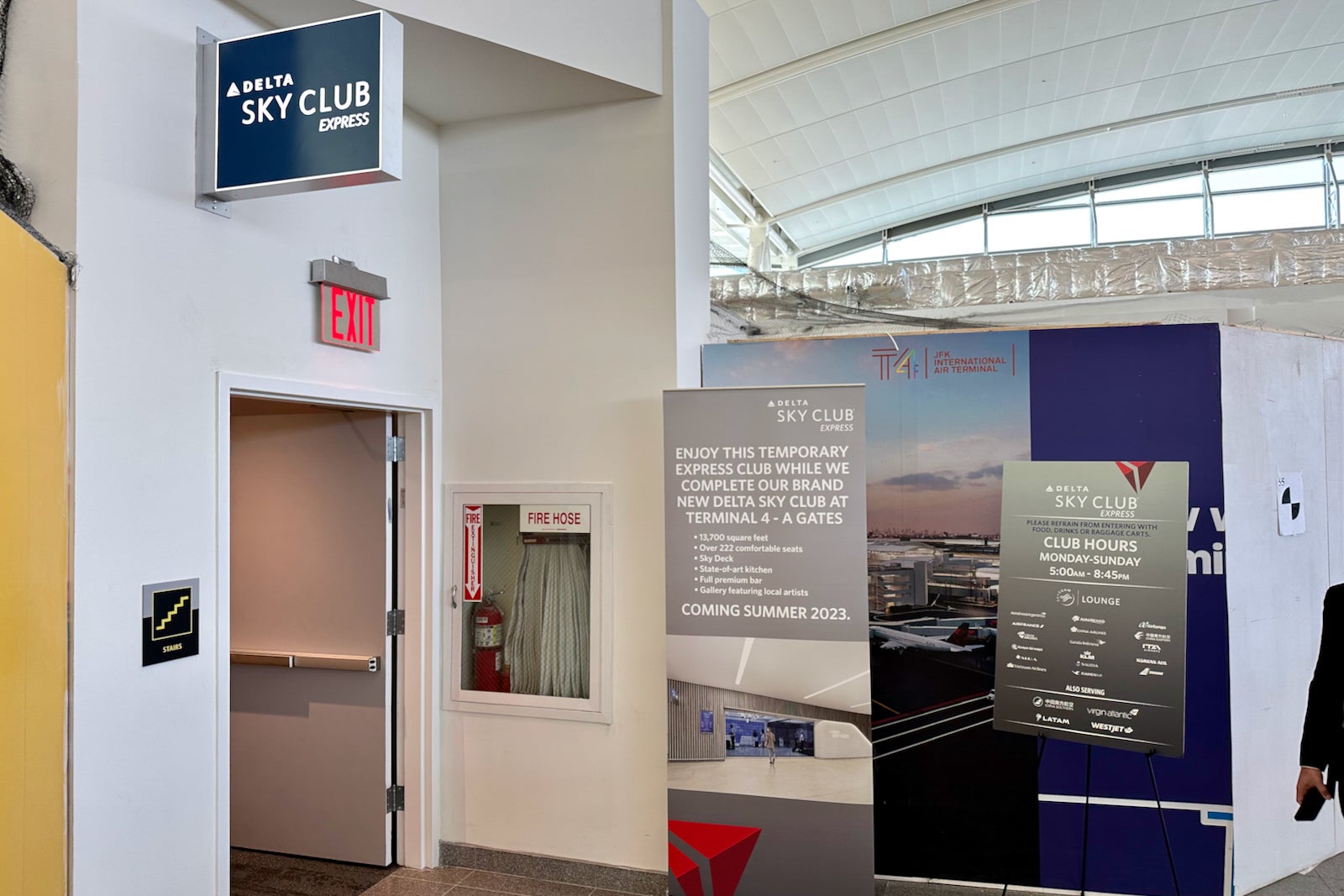 This temporary facility is located in a corner just past the TSA security checkpoint. It'll be open for about six months until the permanent Concourse A Sky Club opens.
The new Sky Club Express at JFK measures about 4,500 square feet with seating for roughly 60 passengers. It's significantly more appealing than the one that sits in a basement in Boston.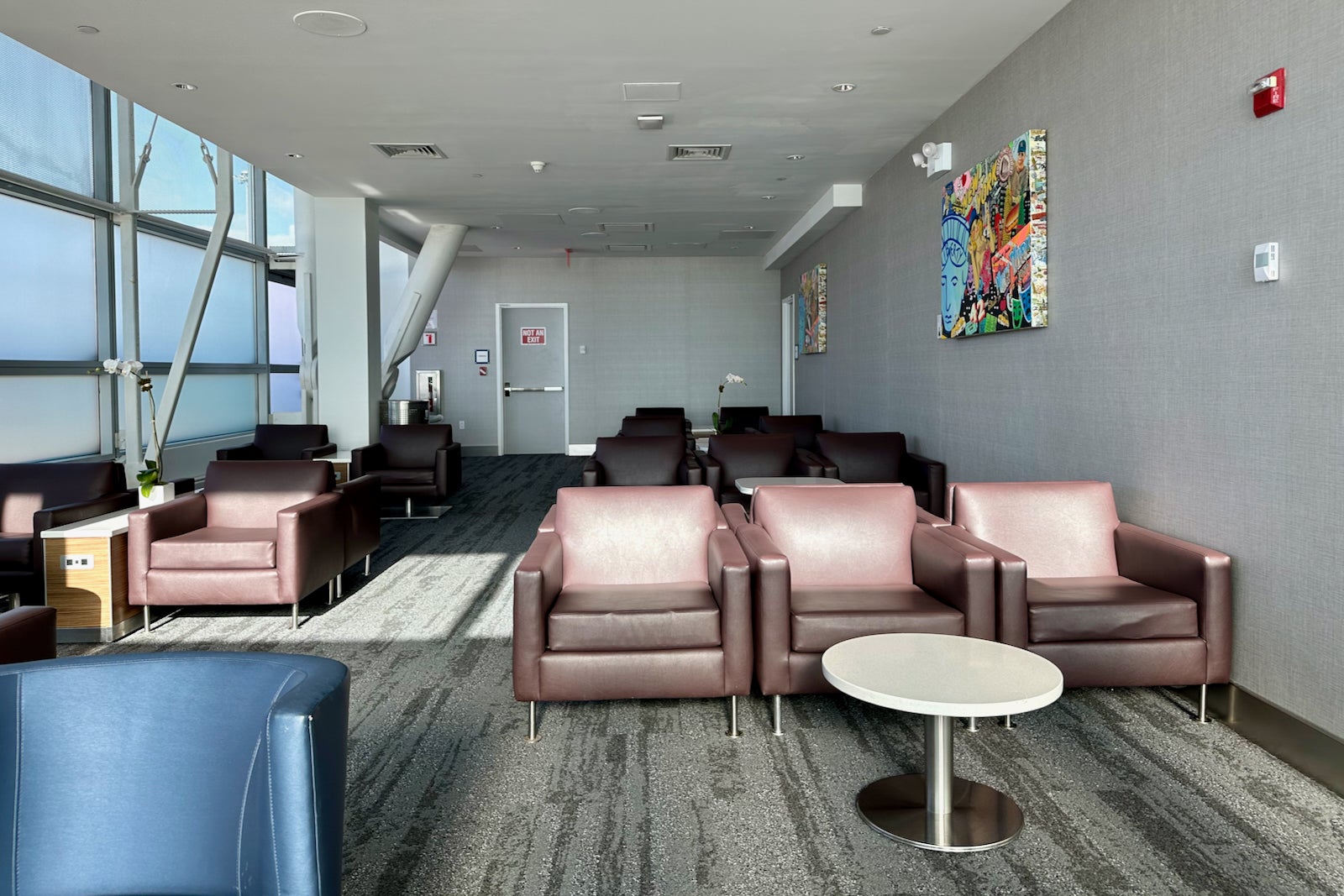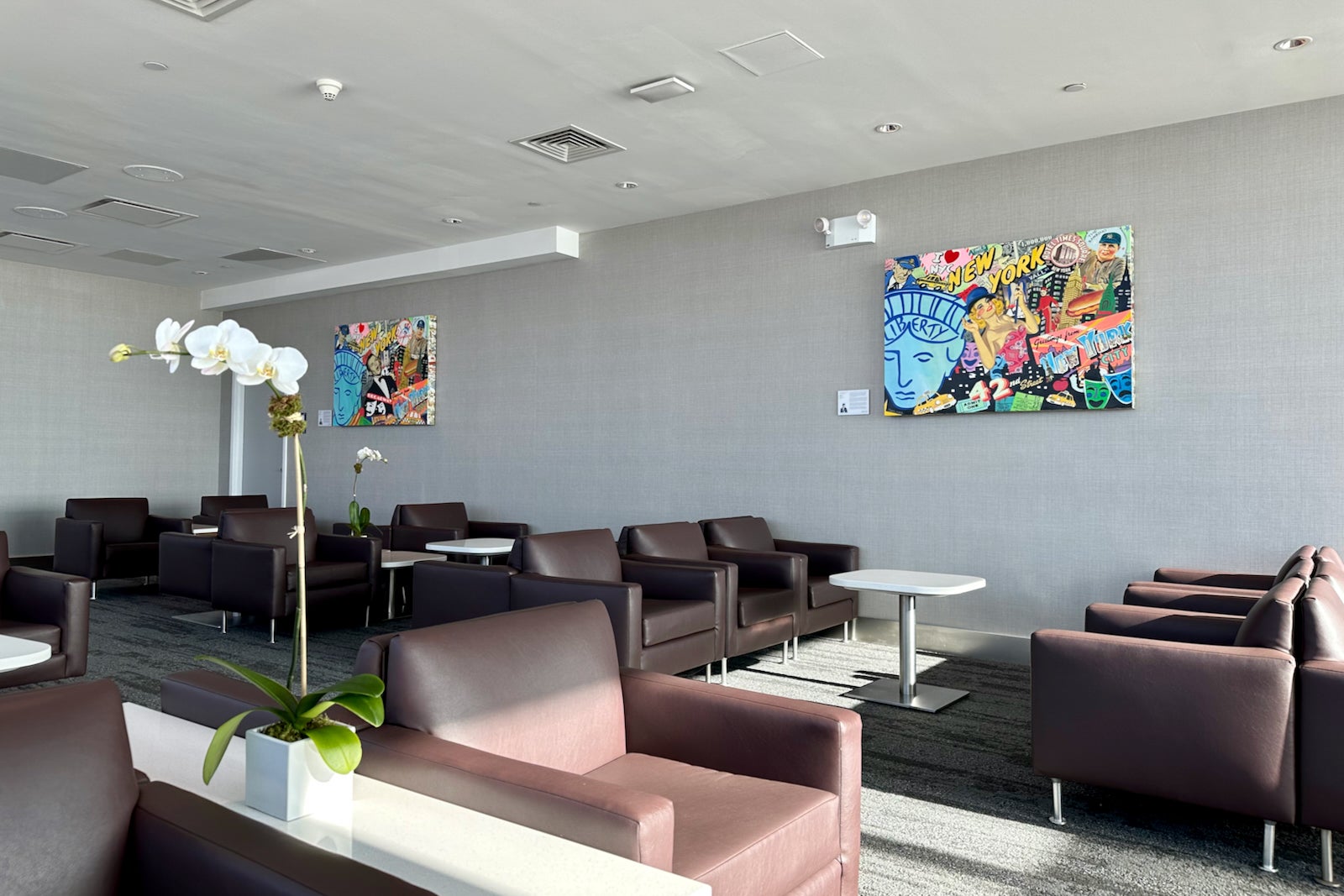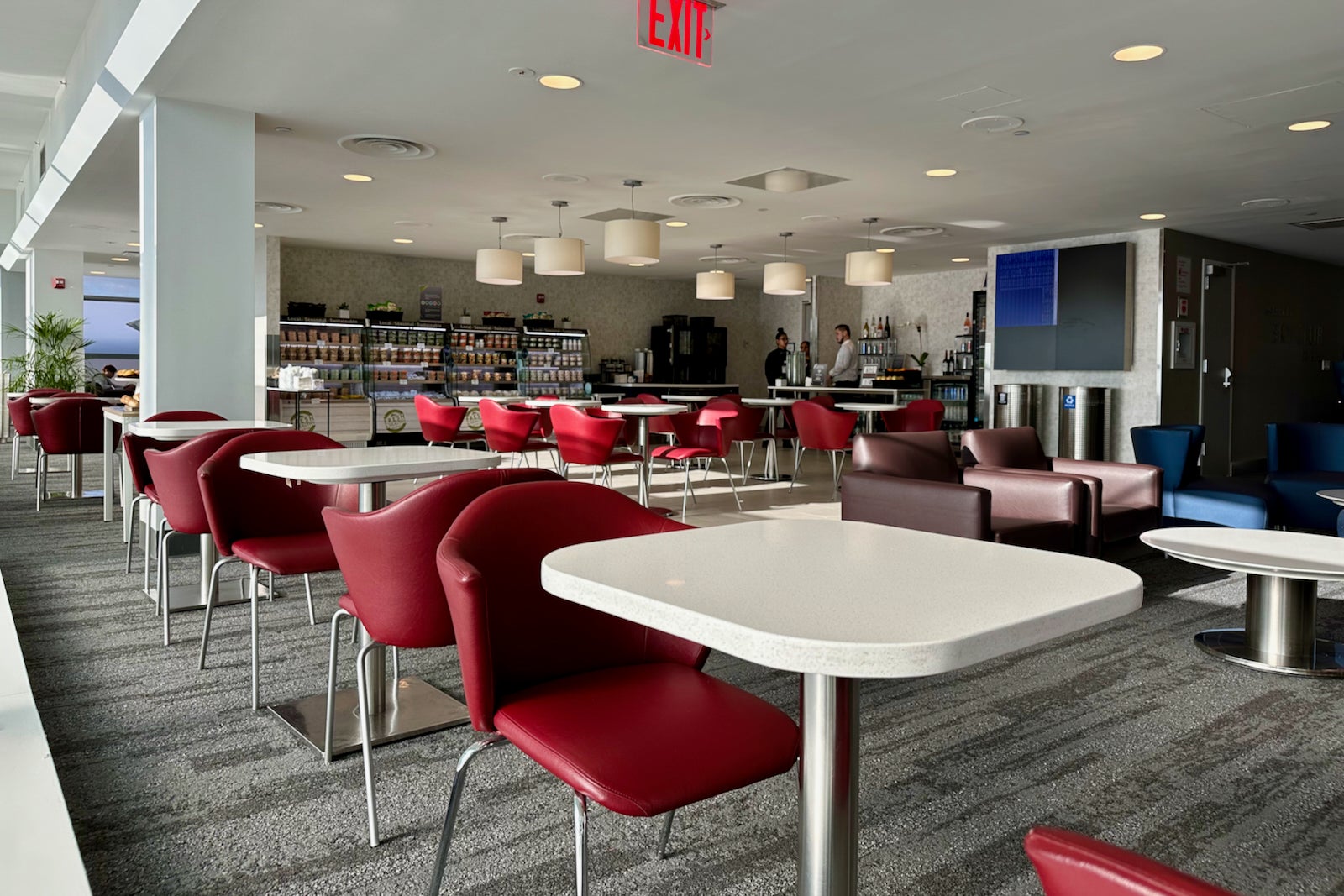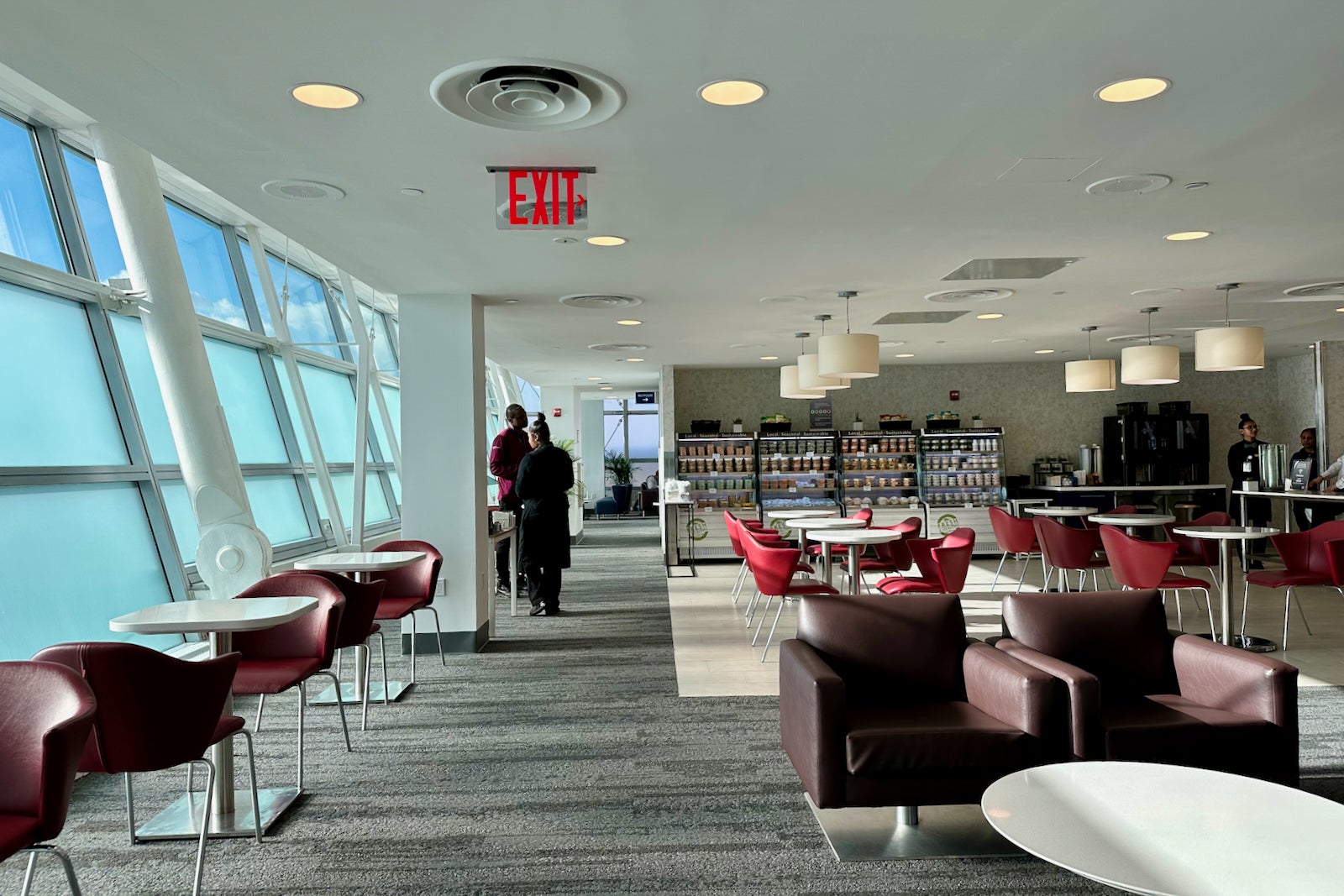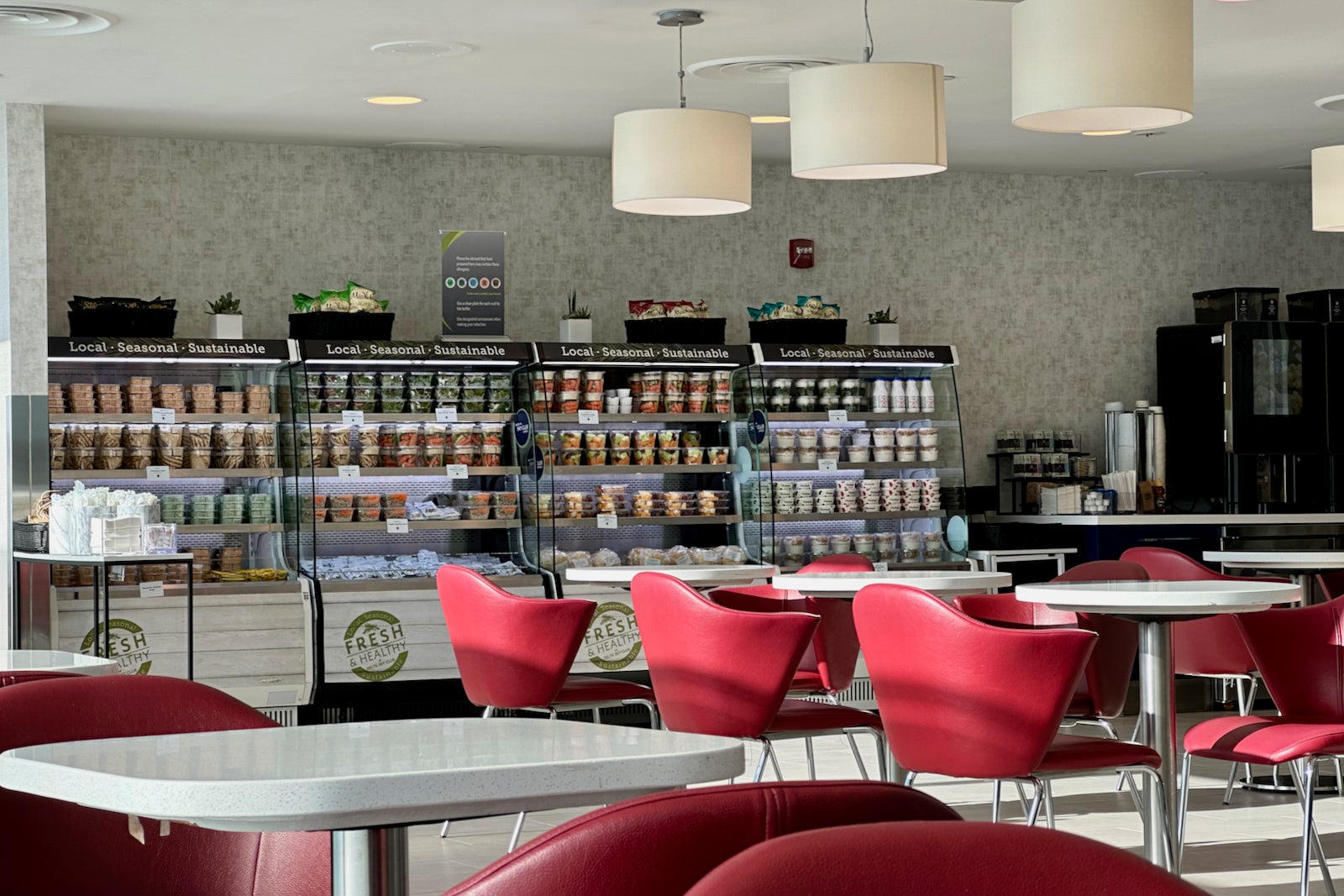 You won't have any airside views from the frosted-glass windows, but at least the space is drenched with natural light. The lounge's "L" shape provides multiple little nooks and a variety of comfortable seating areas.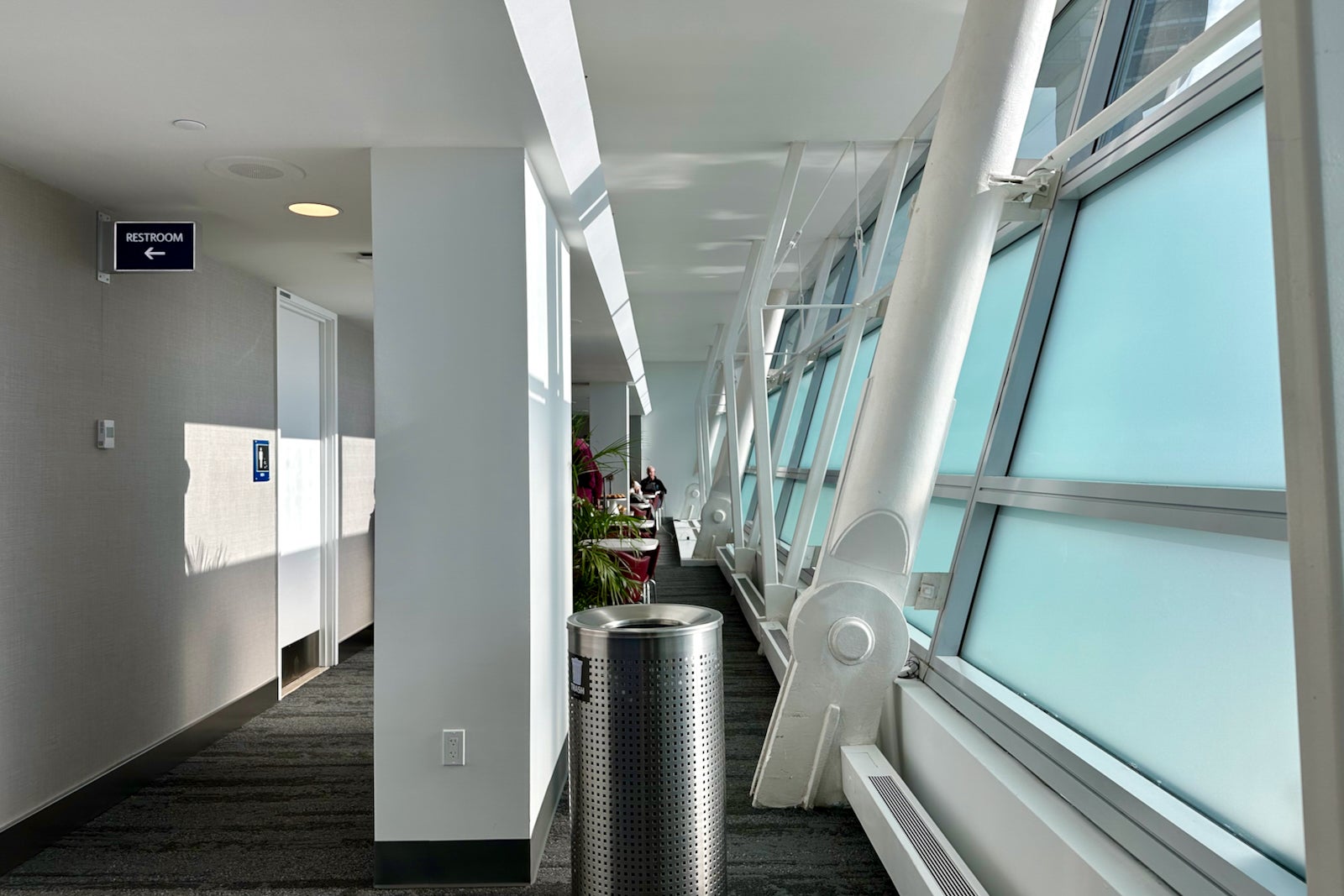 Interestingly, Delta shipped the furniture here from clubs in Atlanta and Boston, Marzullo told TPG.
The Sky Club Express features a temporary bar (with no hard liquor), as well as fridges stocked with packaged foods, such as hummus cups and kale Caesar salads. There are even takeaway brown bags that seemingly encourage you to take a bite for the road.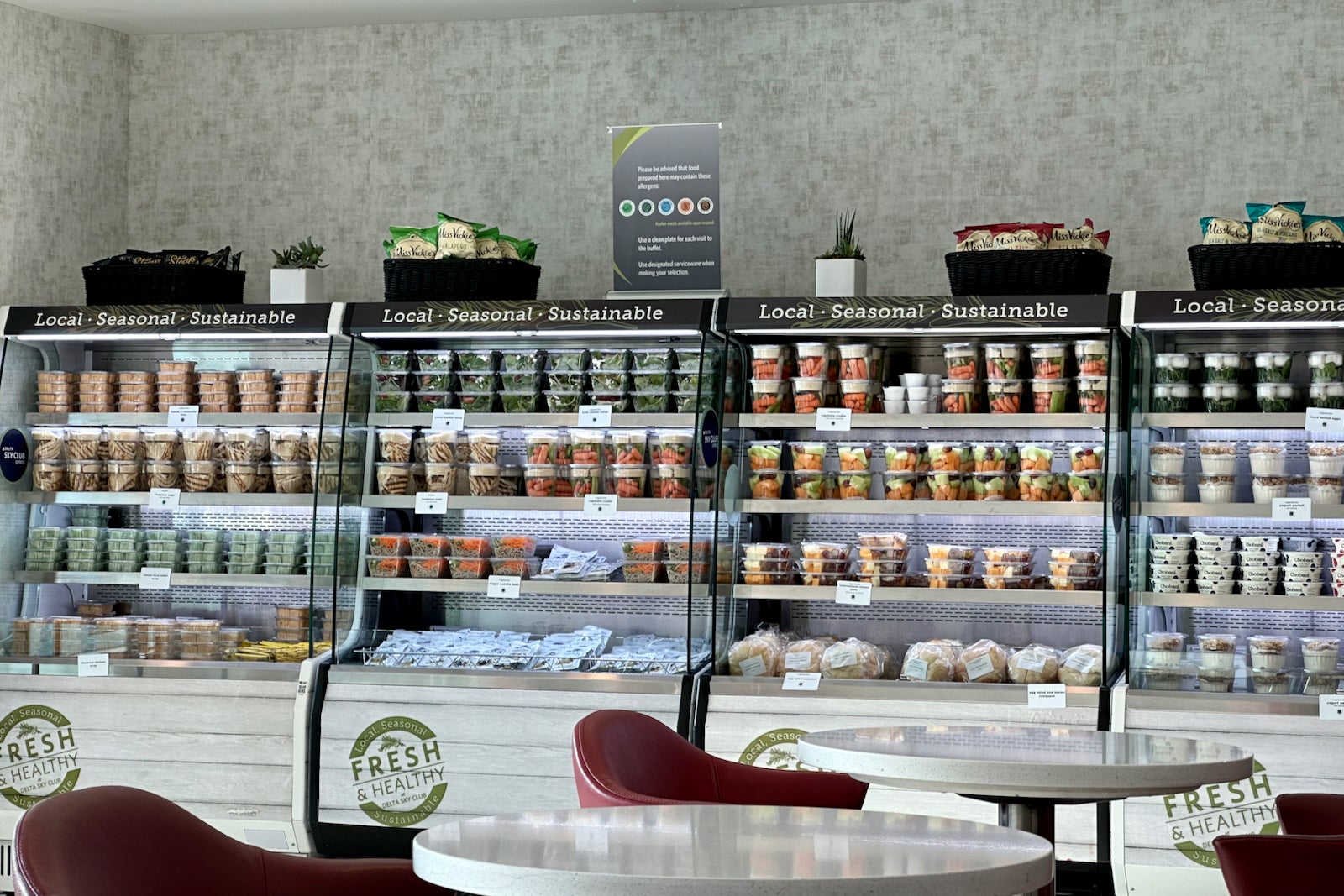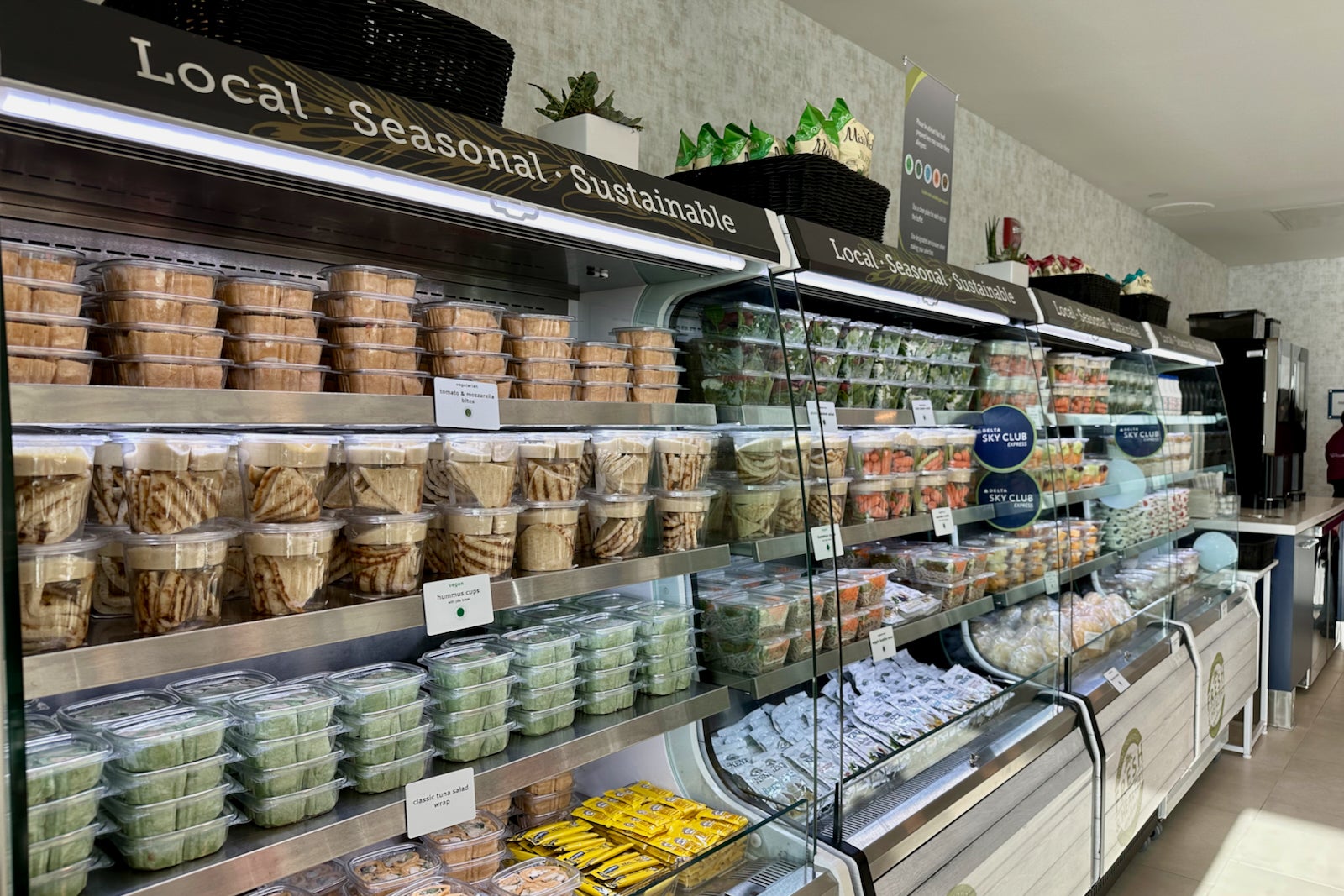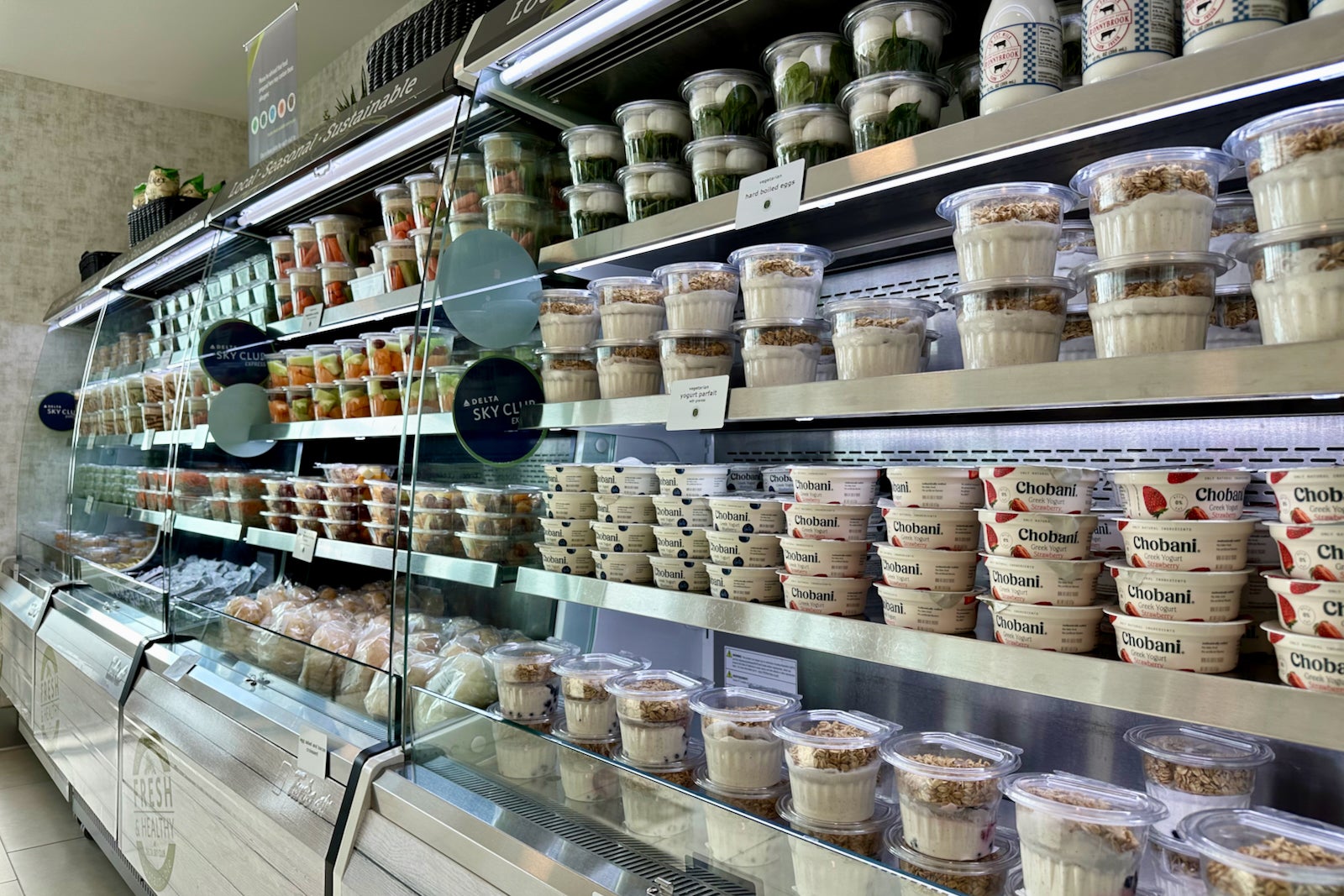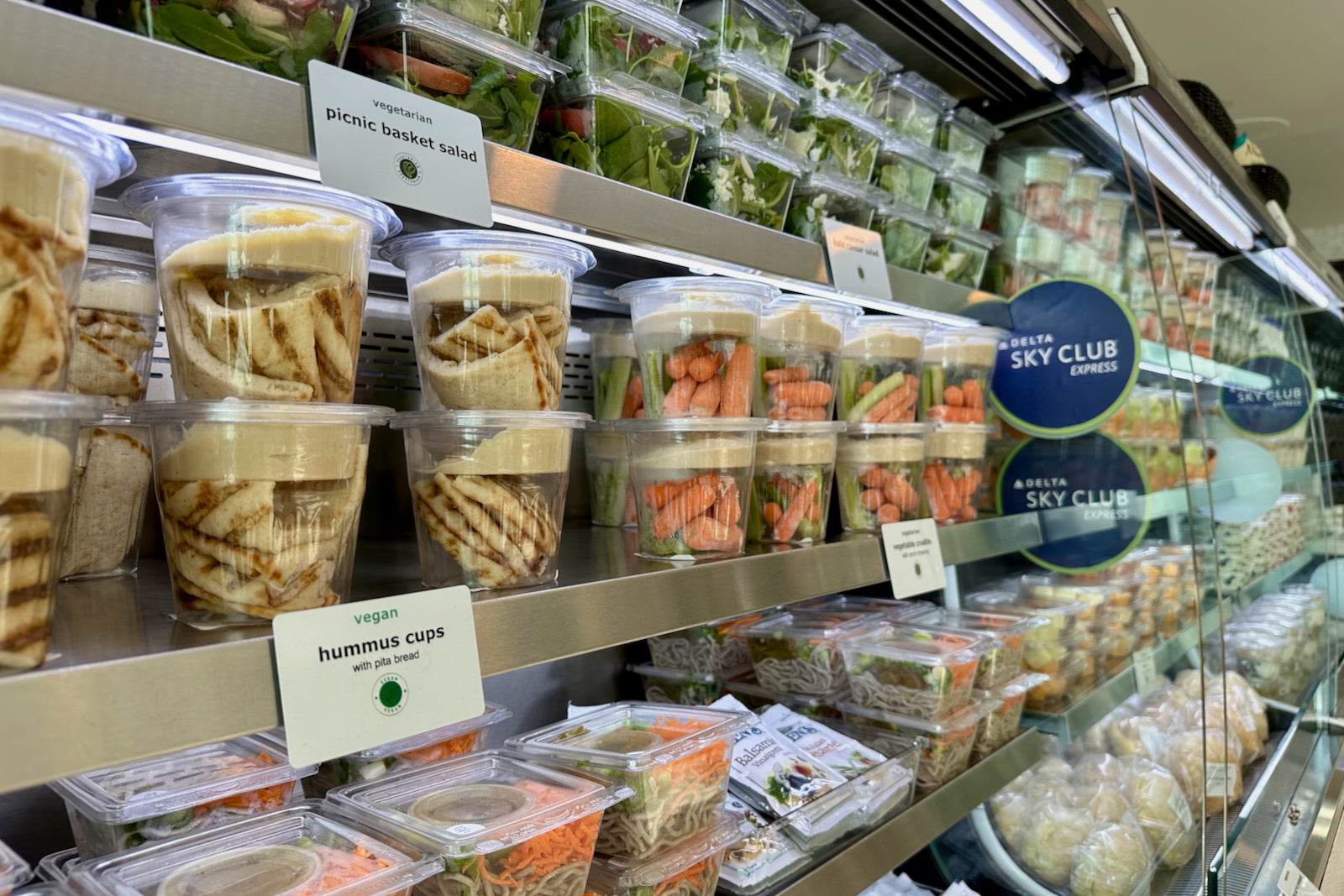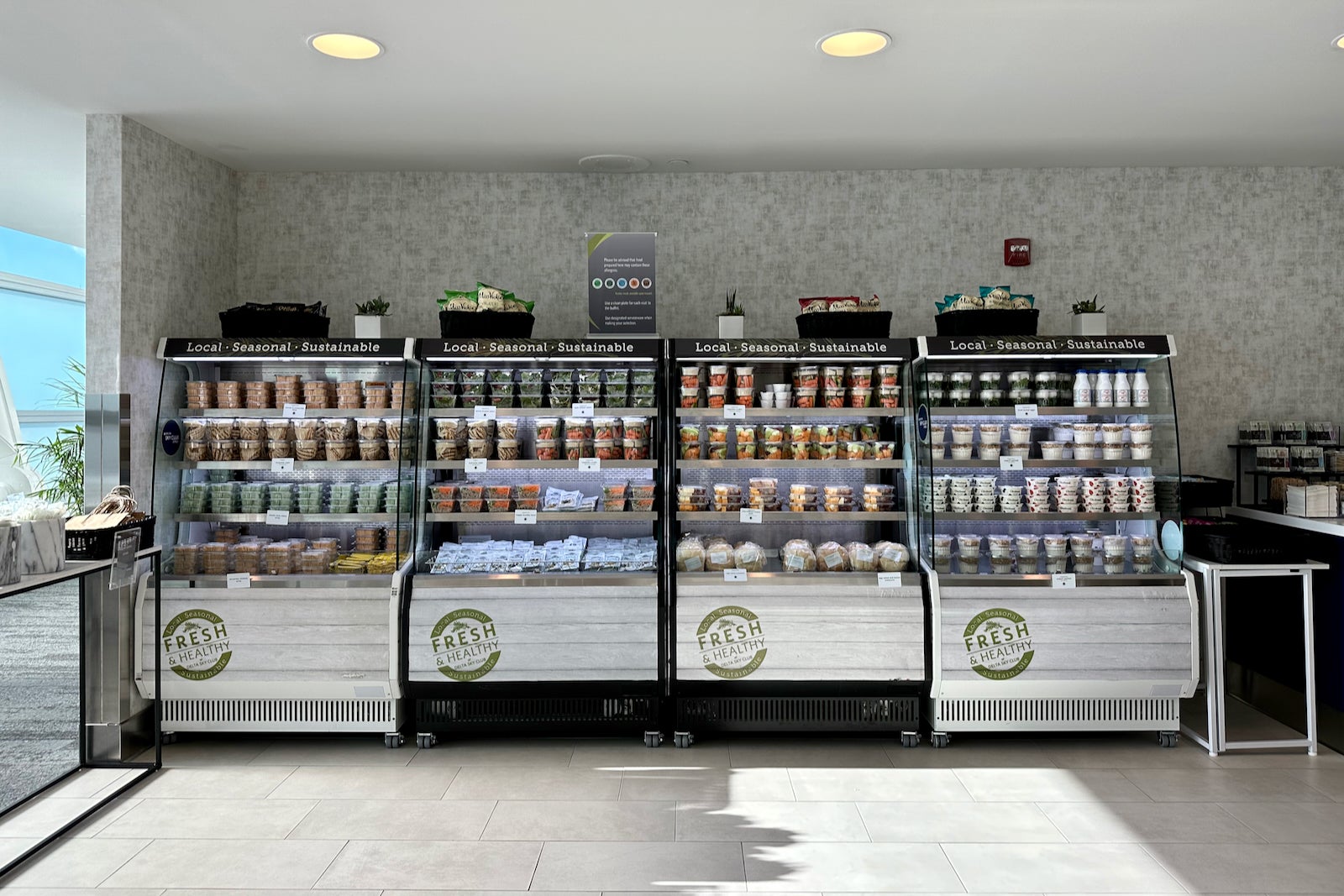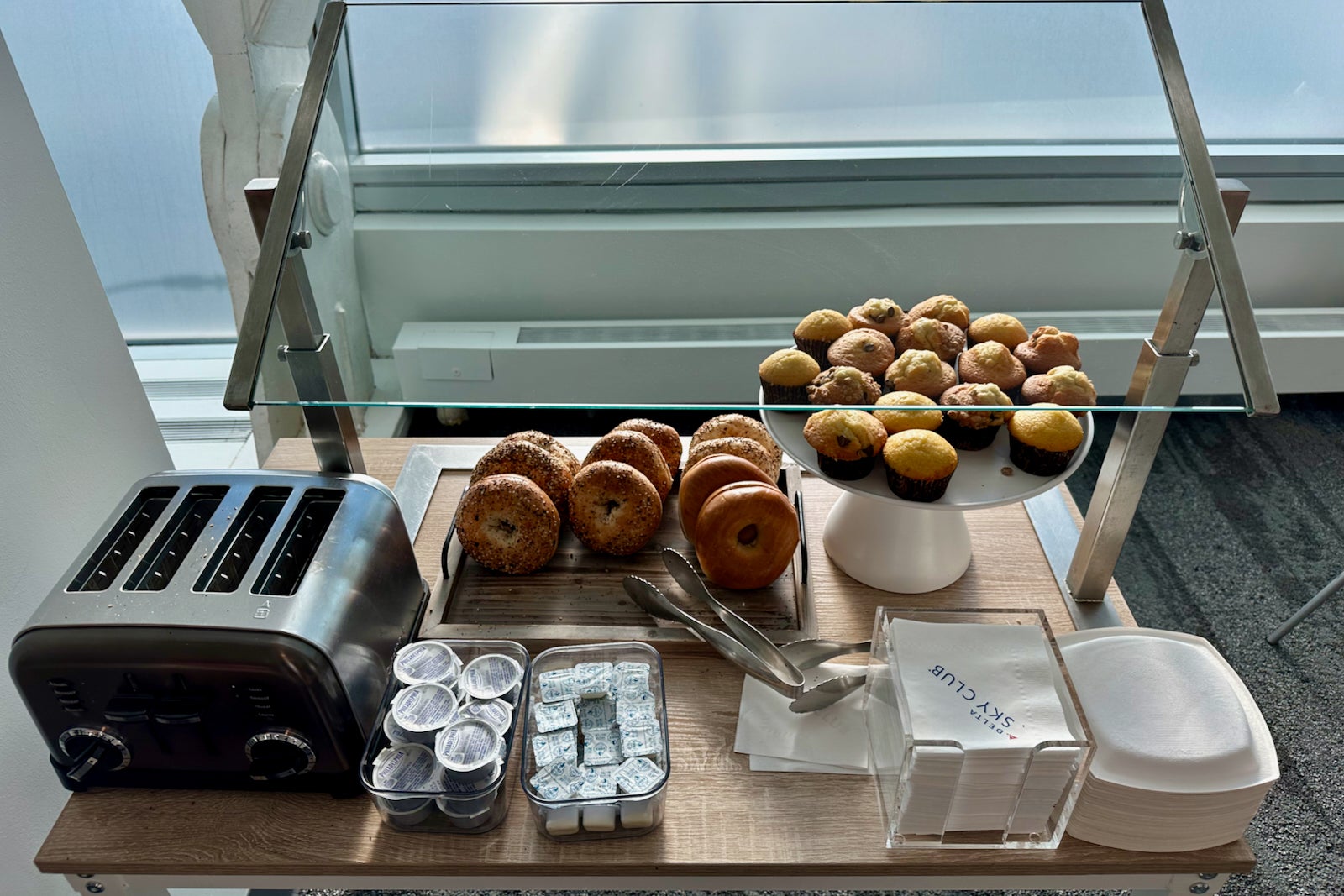 Aside from free Wi-Fi and clean restrooms, the lounge doesn't boast much else in the way of amenities.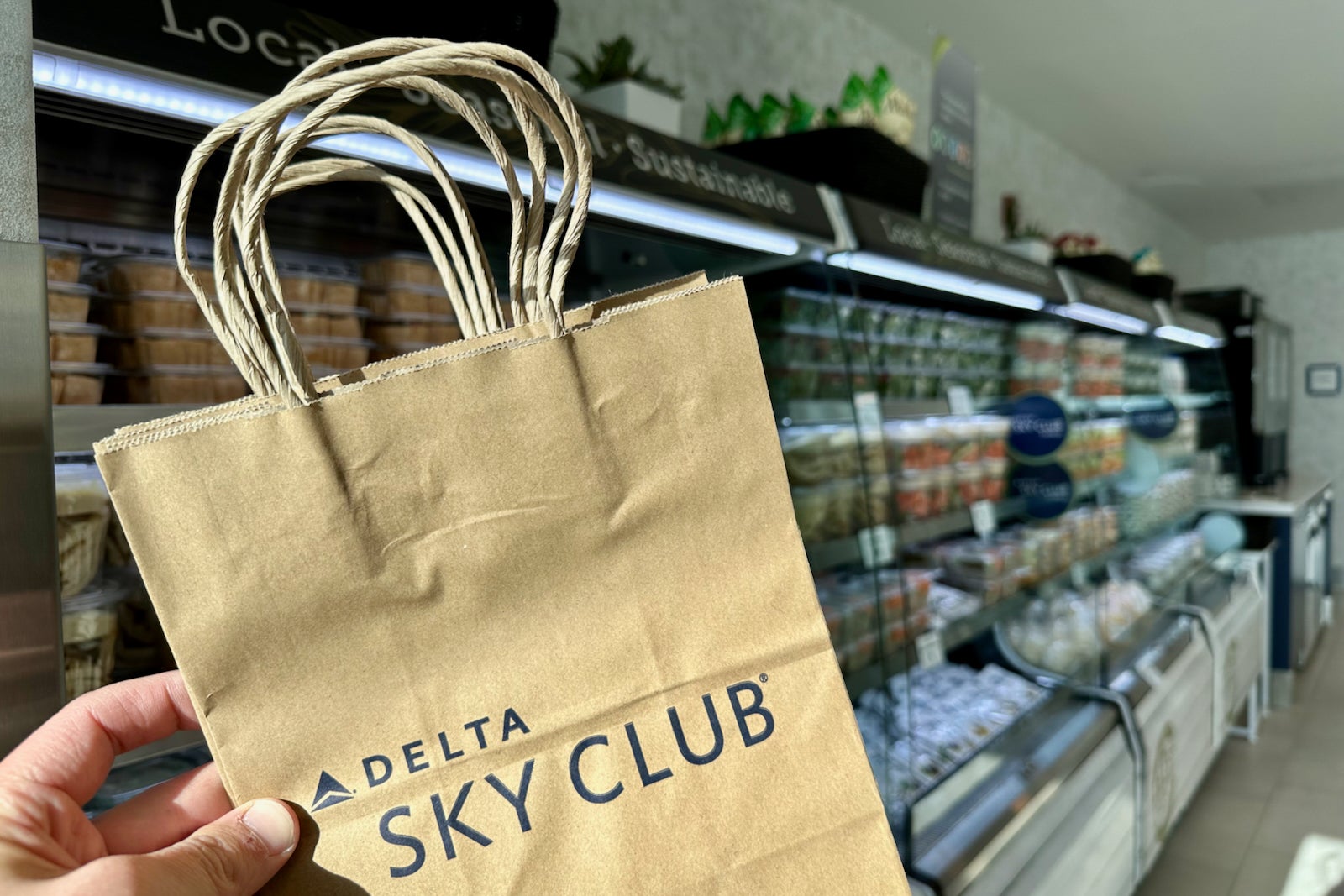 That said, it's not (yet) nearly as crowded as the larger Sky Club near Gate B31, so it could definitely make sense to camp out here if you're looking for a more relaxing environment.
Plus, Delta certainly deserves credit for doing what it can to address overcrowding as it waits for a permanent solution in JFK. It's unlikely that other airlines would invest in building out small temporary spaces for just six months.
11 new gates
For years, Delta split its operation at JFK between Terminals 2 and 4. The airline used all 11 gates in Terminal 2, as well as the entire B concourse in Terminal 4. But, Terminal 2 is now closed, as it'll soon be demolished to make way for the new $9.5 billion 23-gate Terminal One complex.
Instead of reducing the number of gates it uses at JFK, Delta invested in an expansion of Terminal 4 that includes 11 new gates, allowing it to maintain its roughly 400 daily flights to and from New York's busiest airport.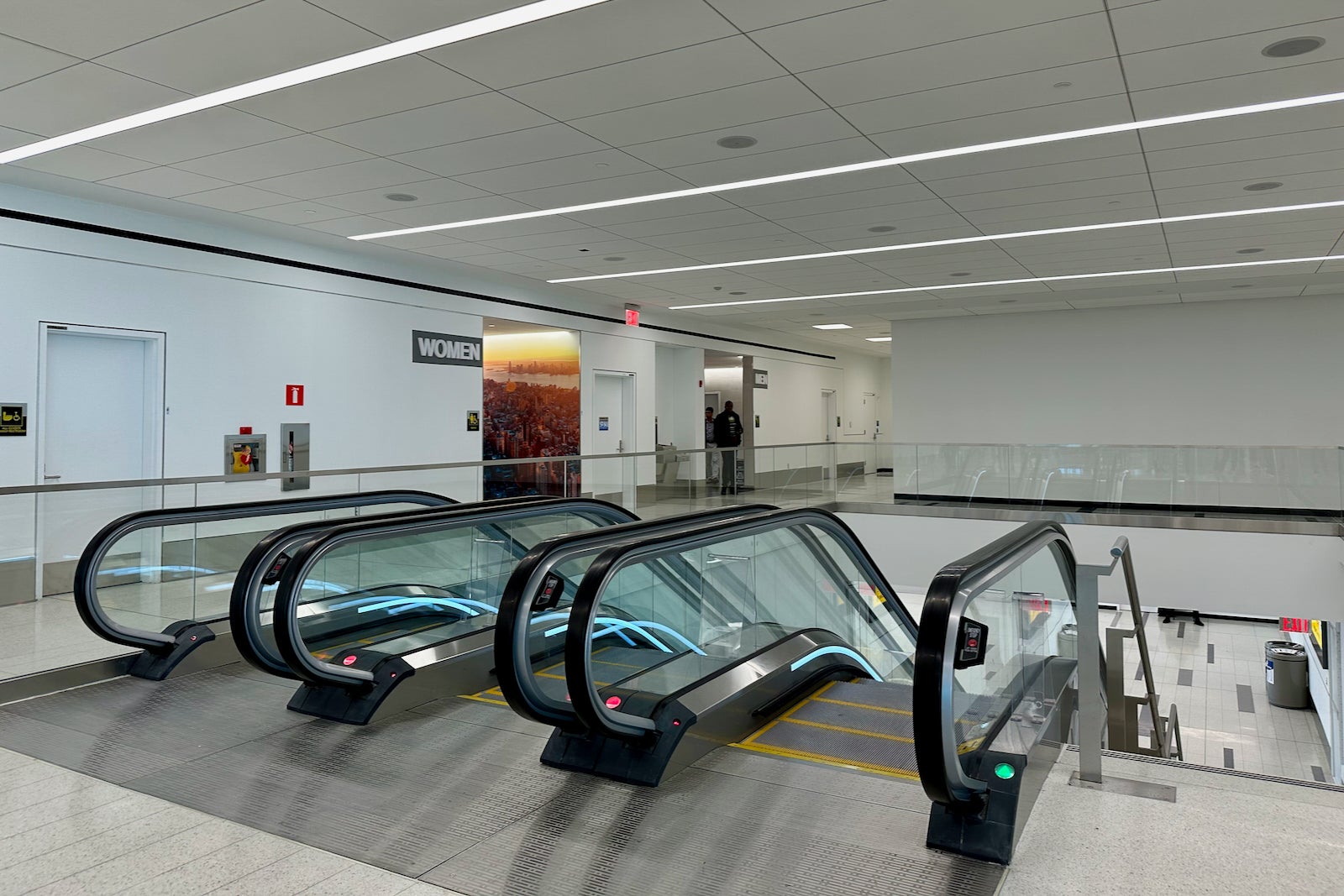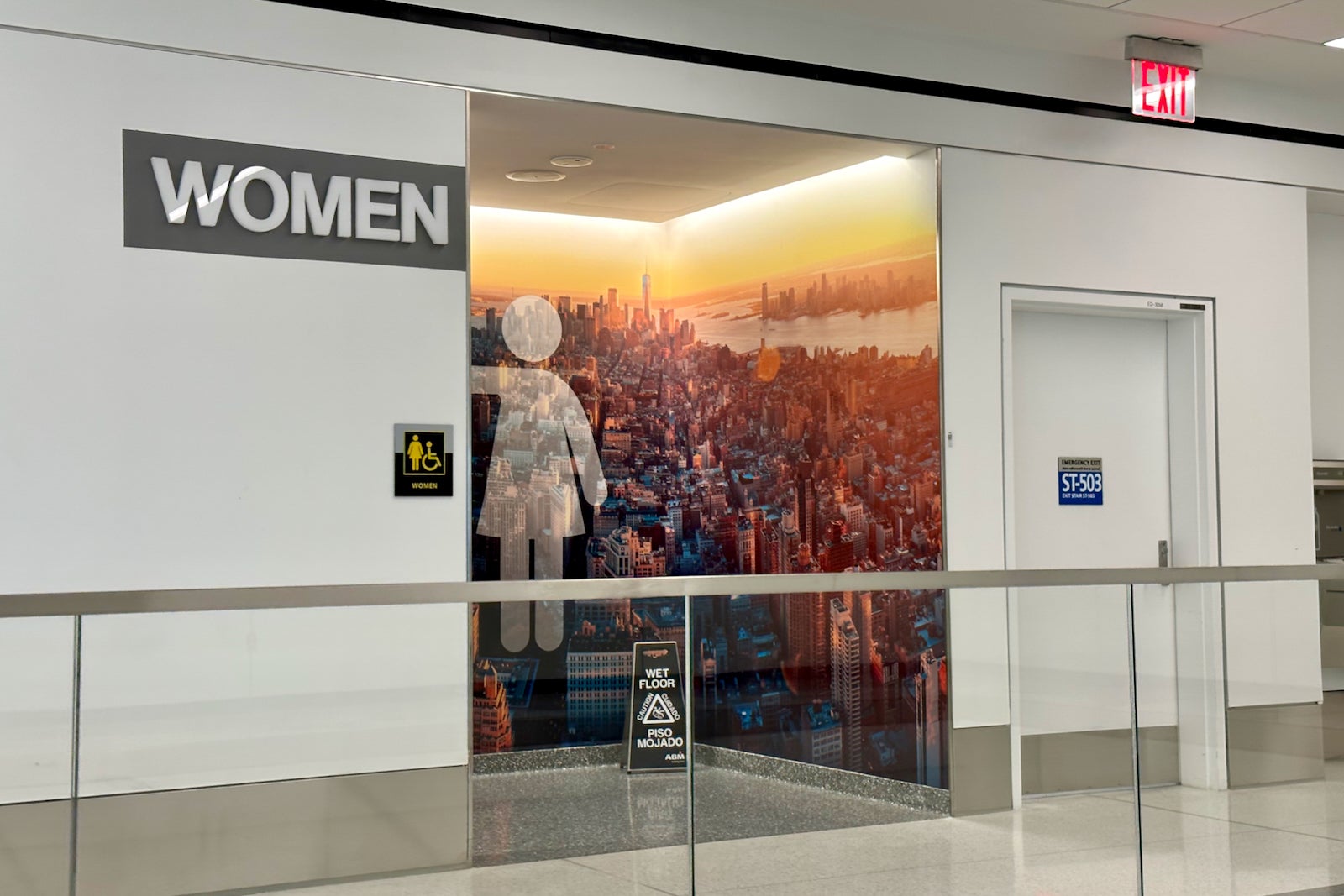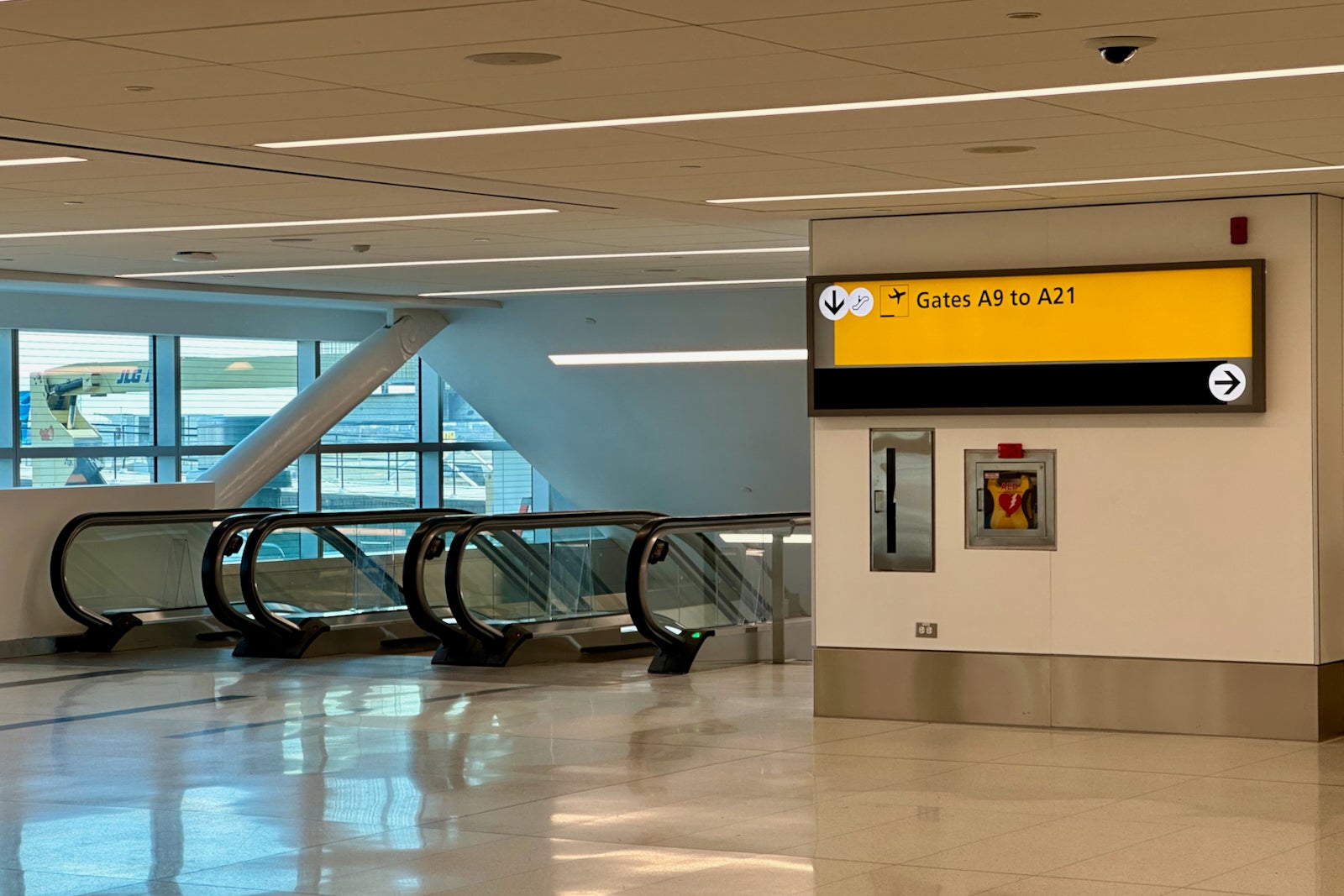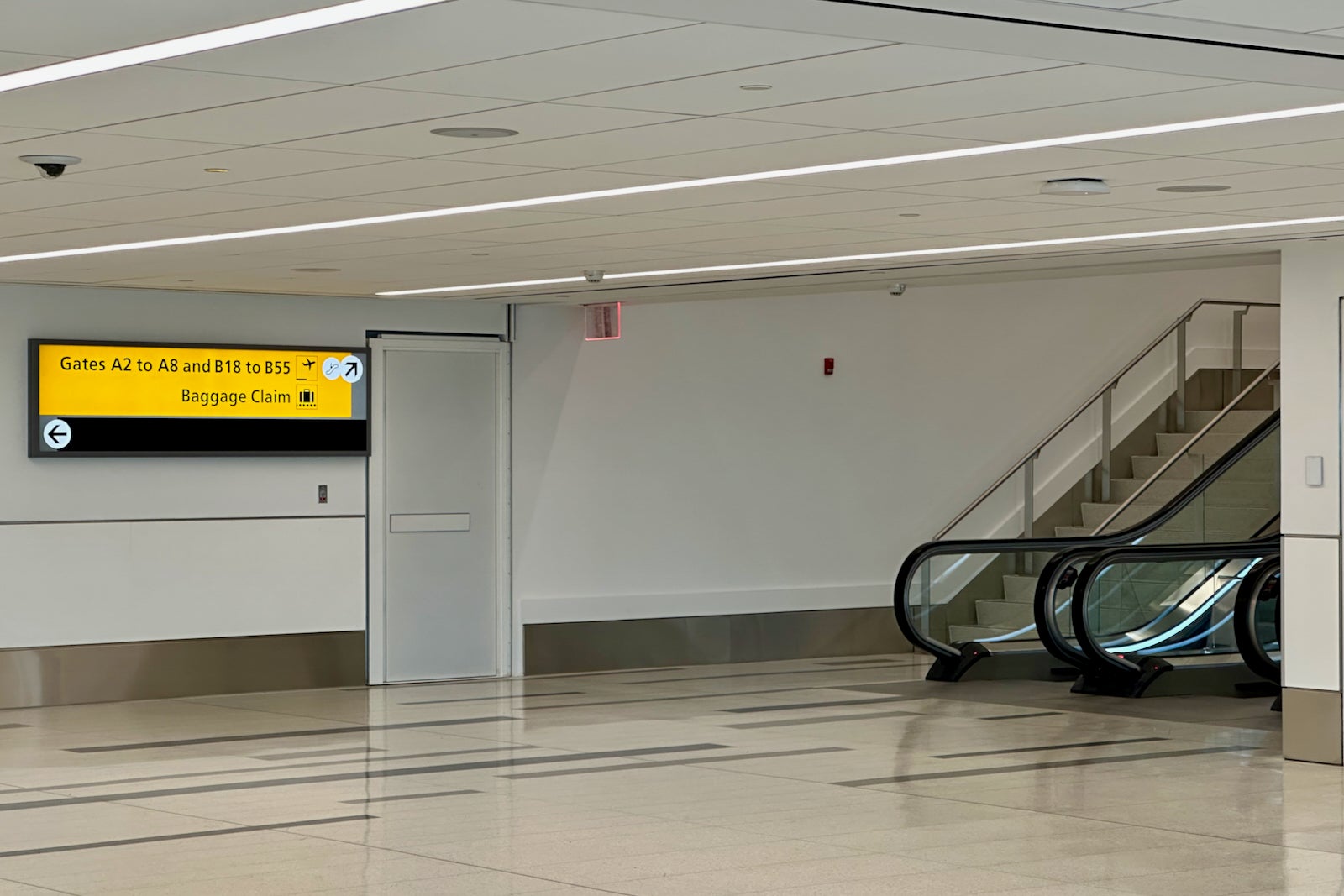 That expansion opened on Jan. 14, when the airline consolidated all its flights to Terminal 4.
All but one of the 11 new gates is located in a brand-new hold room area at the end of the A pier. These gates, numbered A9 to A21 (there's no A13 or A18), are primarily dedicated to Delta's regional jet operations. (The other new gate was added to Terminal 4's B concourse.)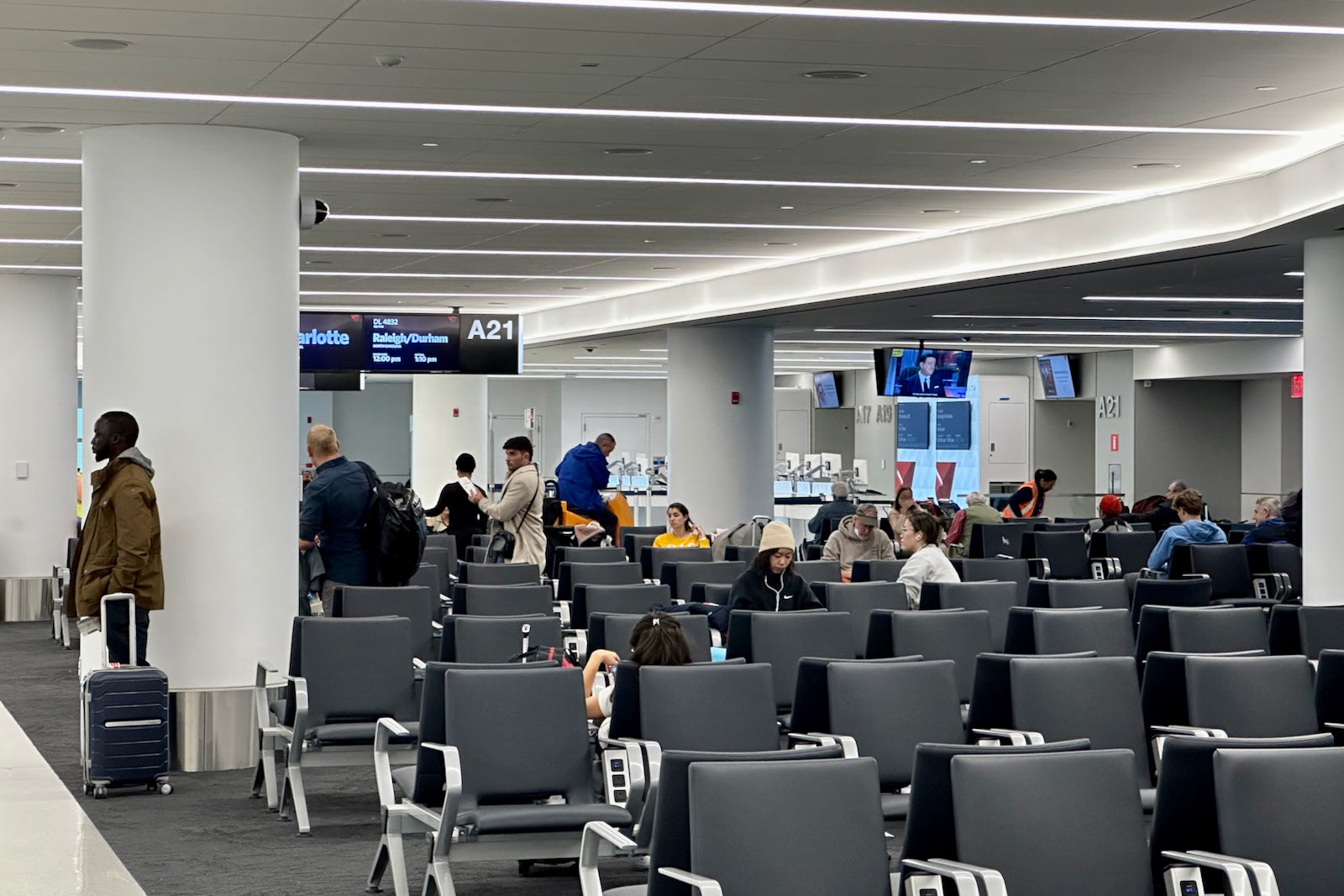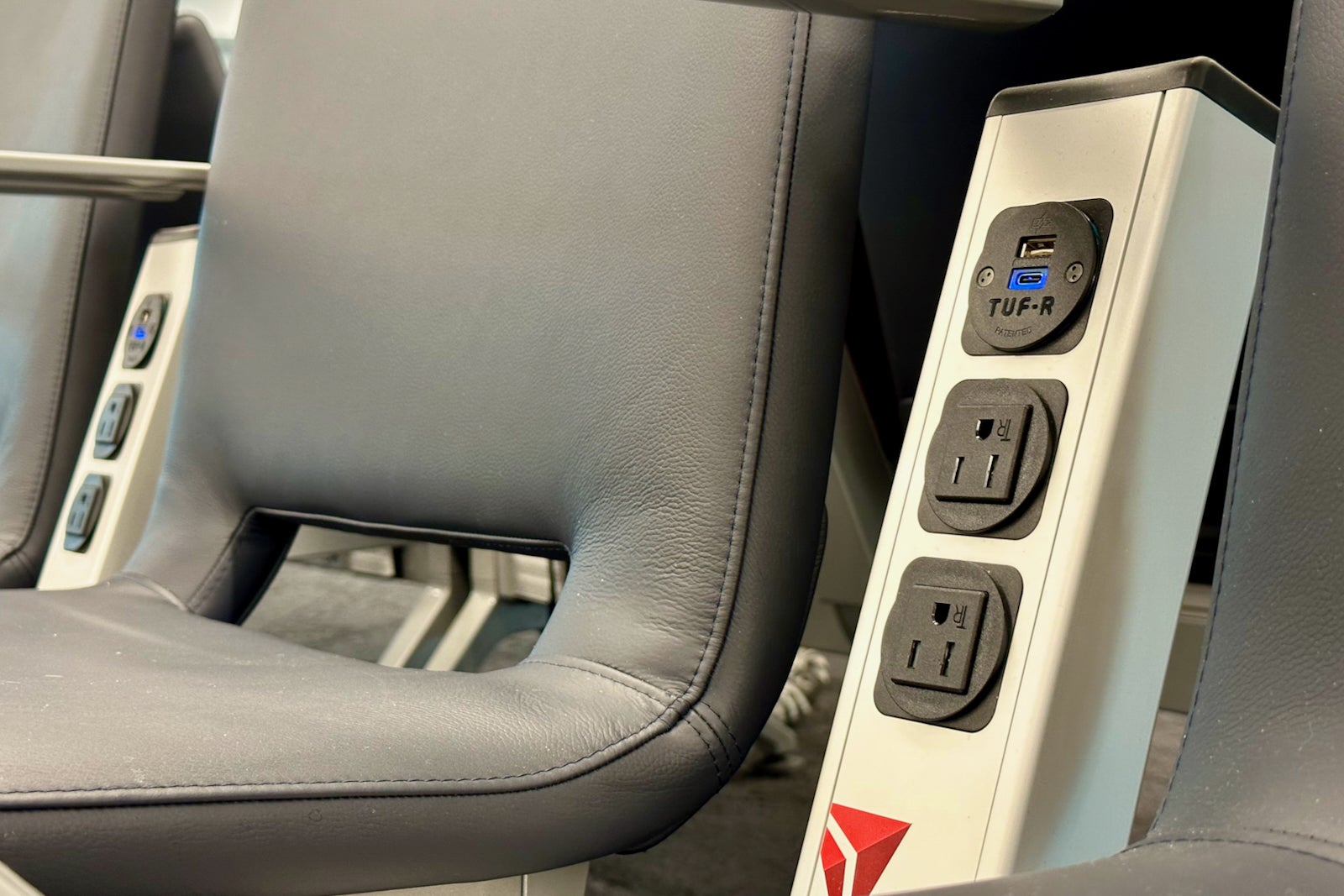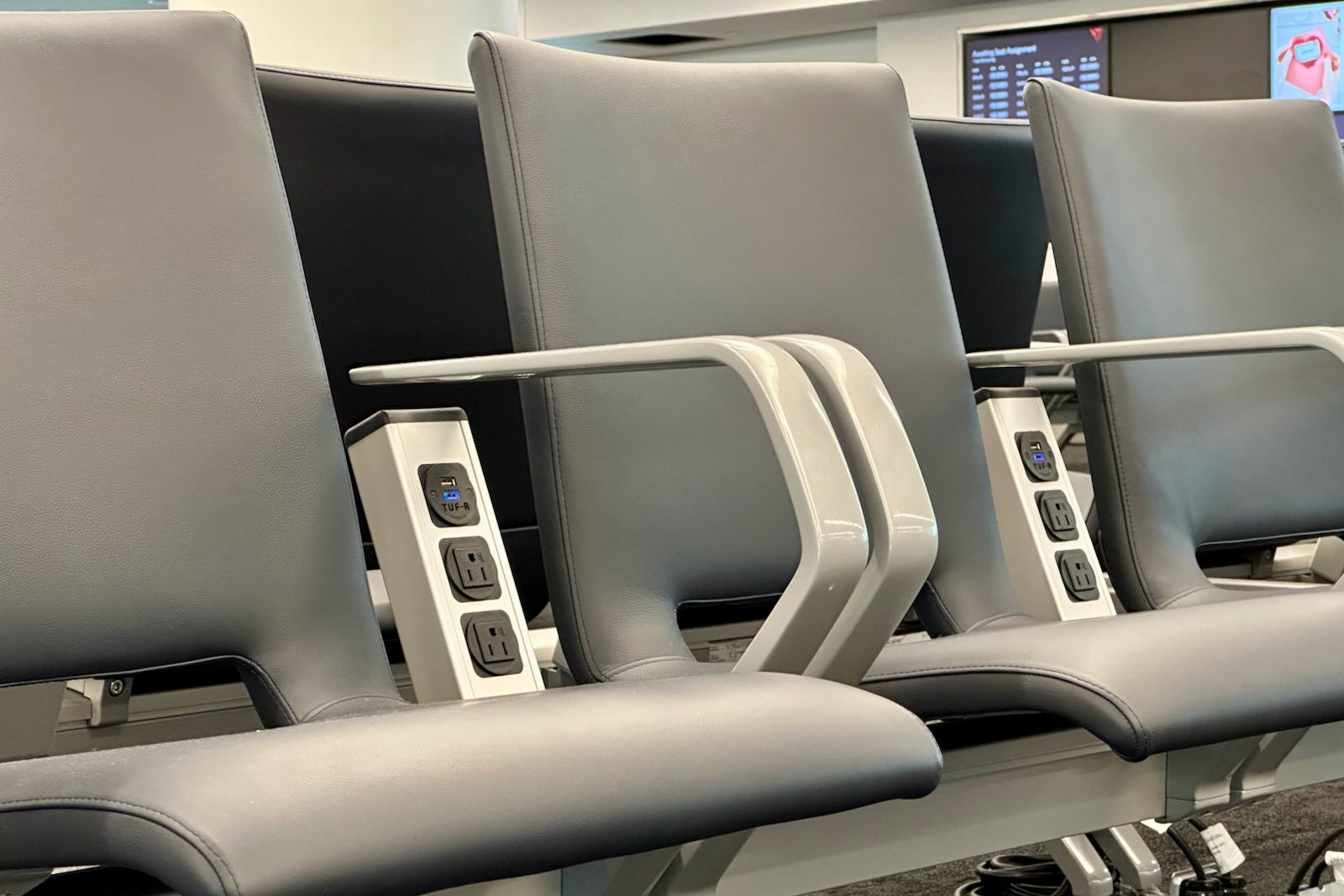 These brand-new gate areas are some of the nicest in the entire terminal, as they feature Delta's latest branding elements, including large digital wayfinding displays, modernized restrooms and upgraded seating with access to power outlets, USB-A and USB-C ports.
Additional concessionaires will open shortly in the expanded A pier.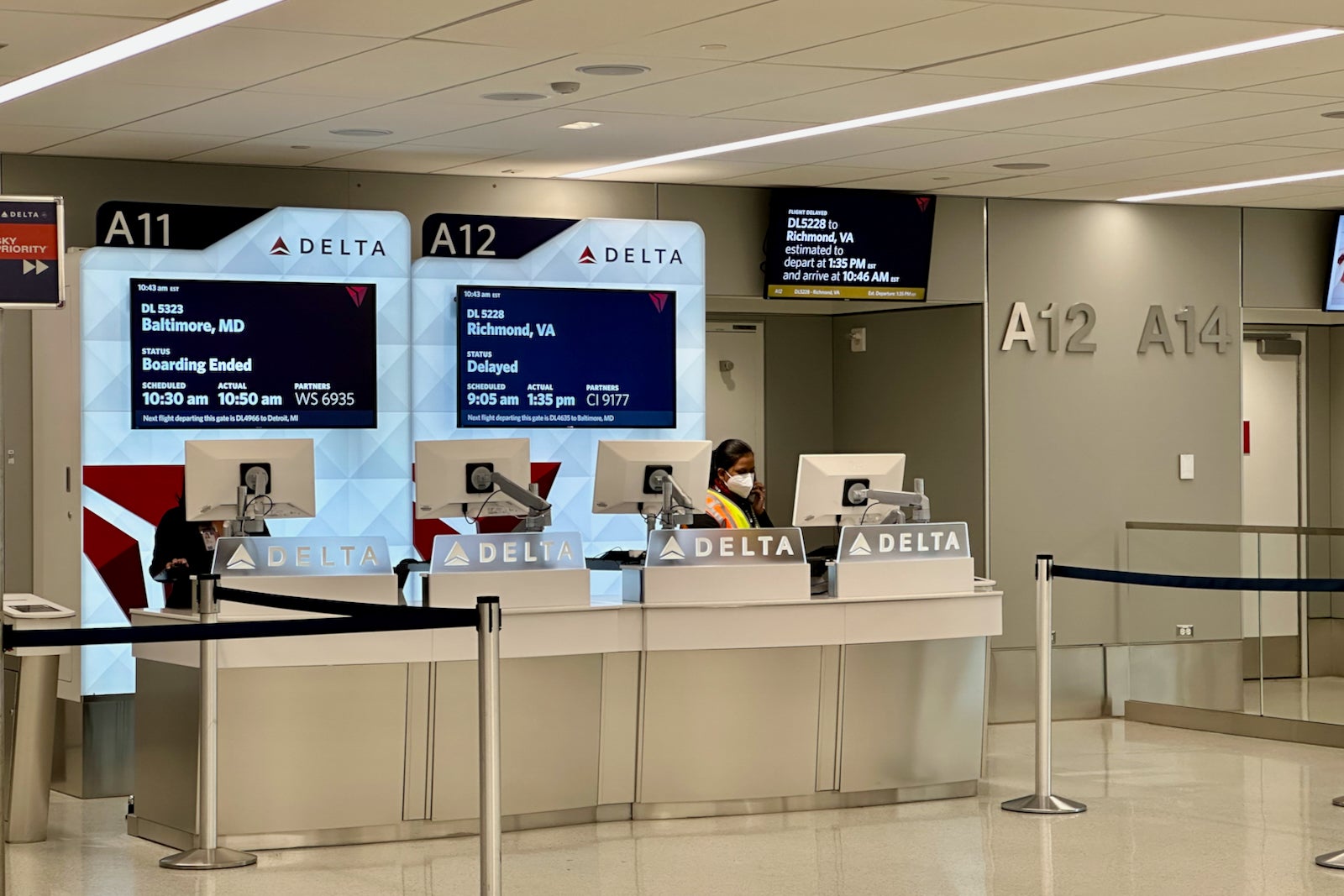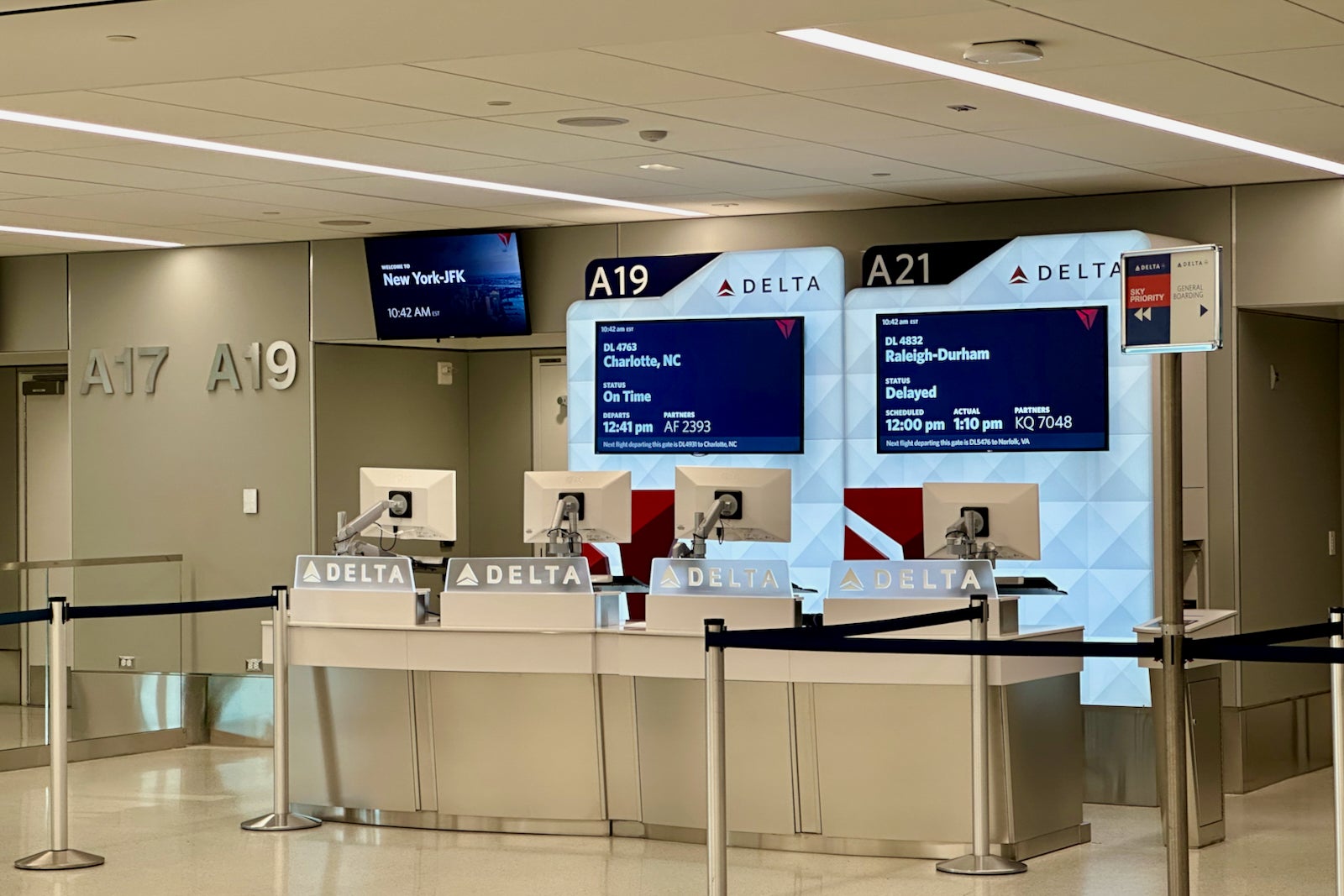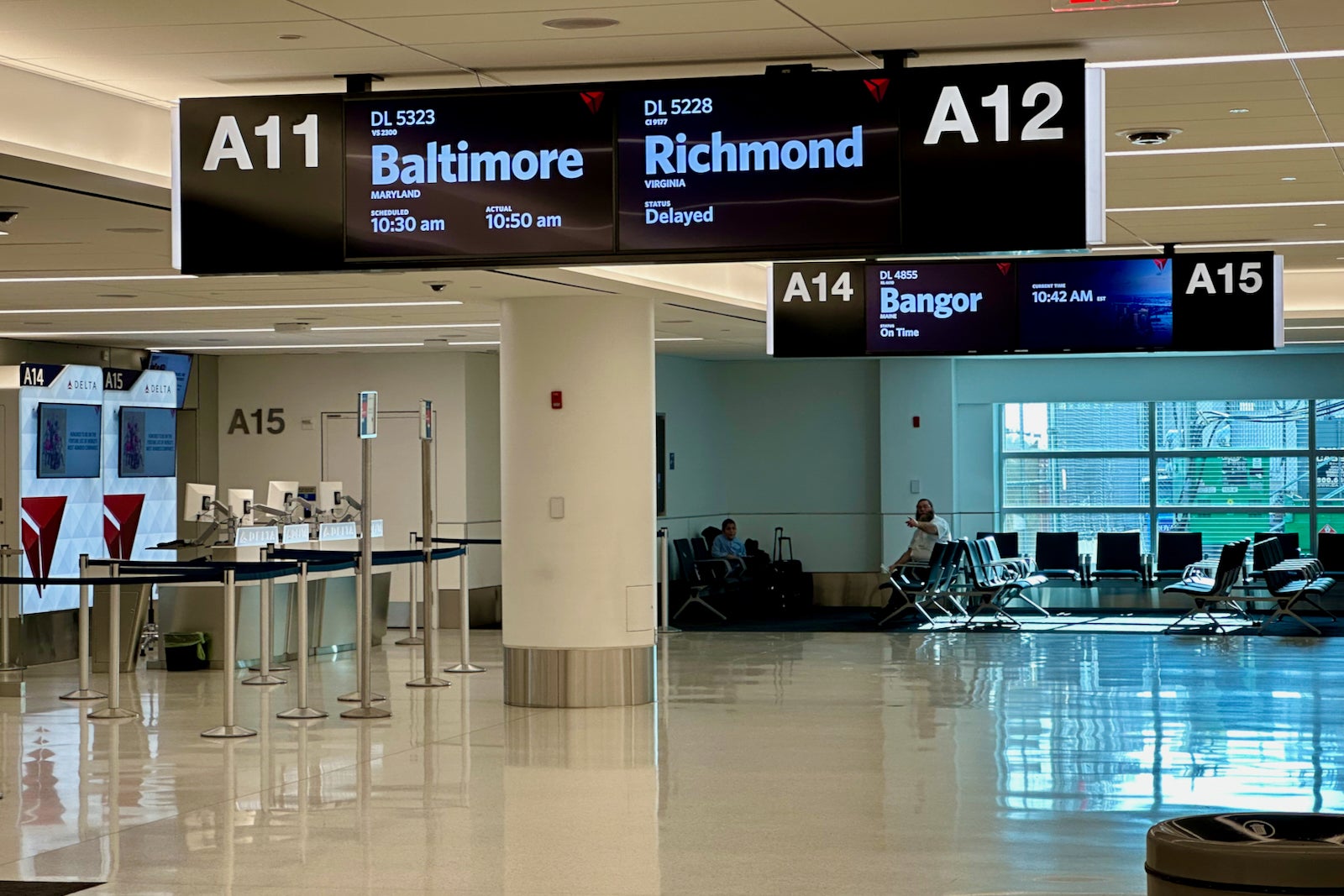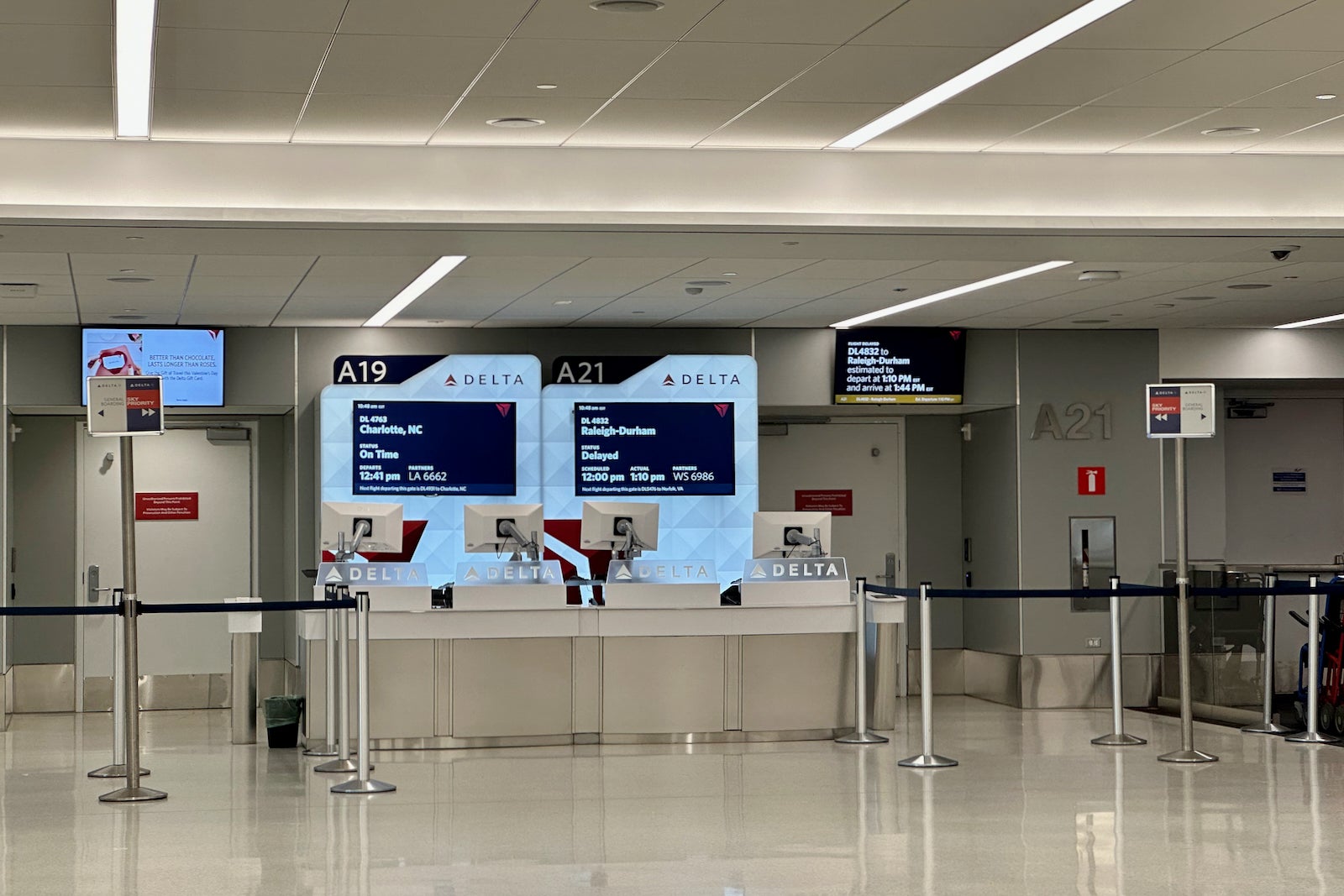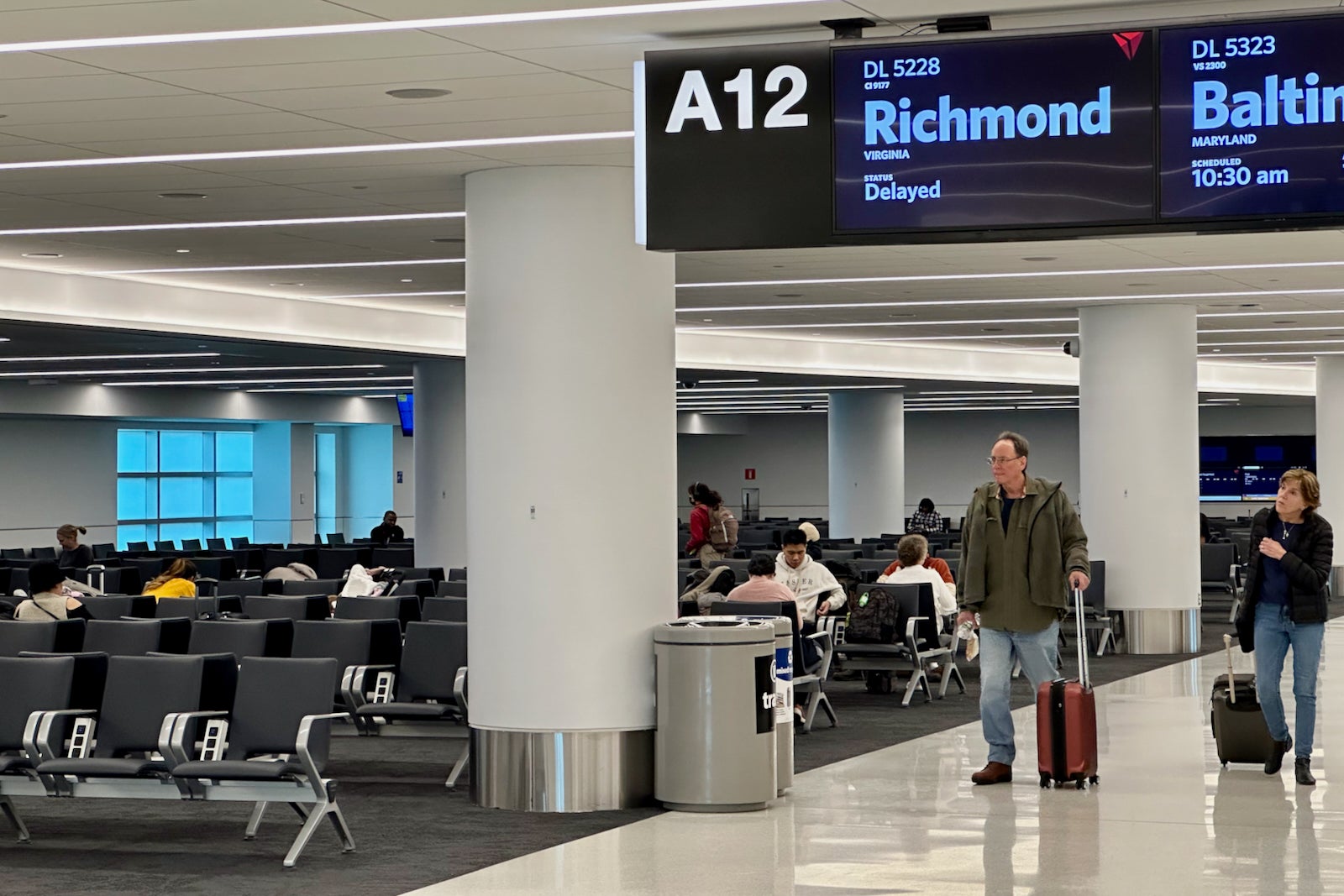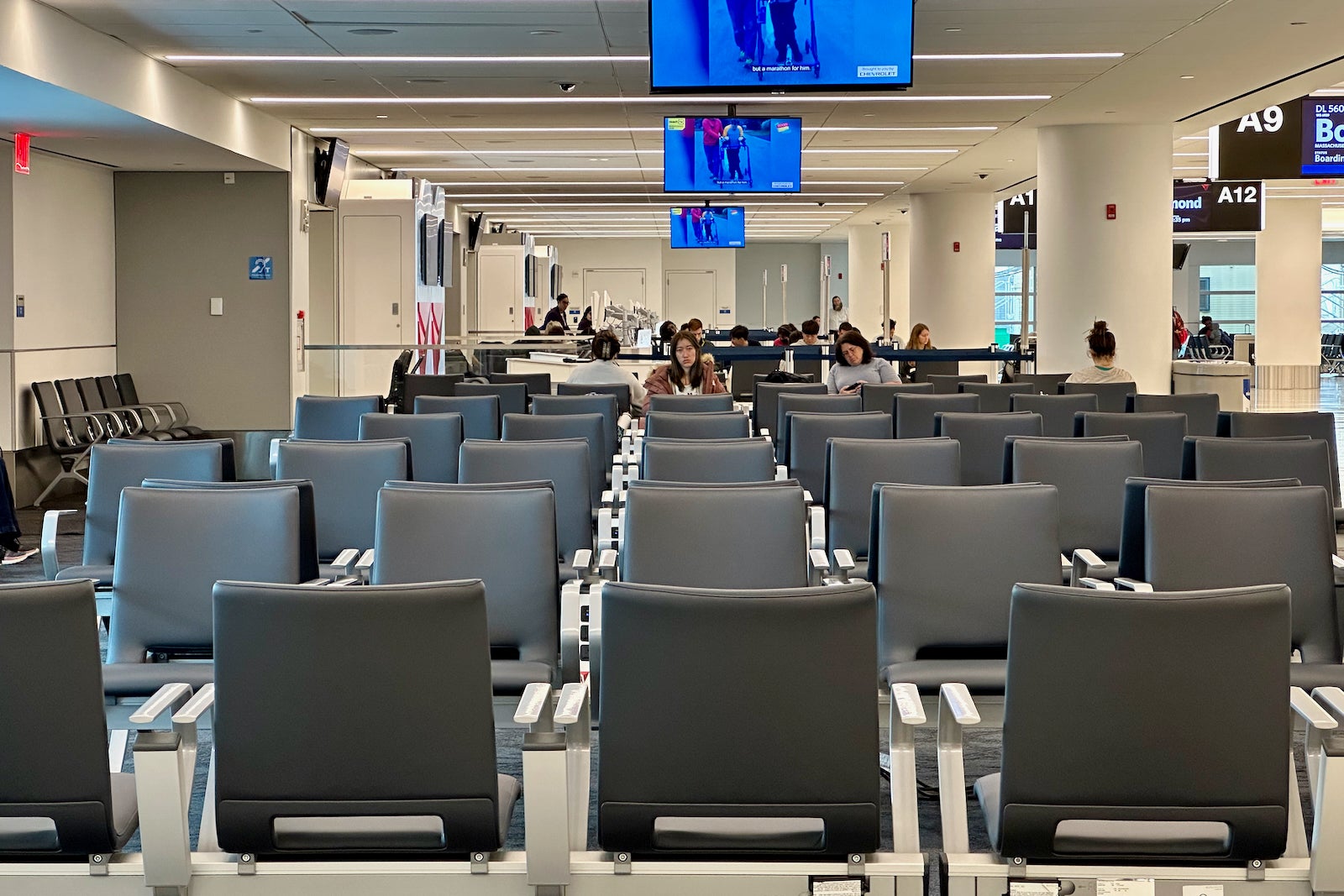 Perhaps the biggest downside of the expansion is that flyers will need to pack their walking shoes and step counters when transiting through JFK. Though I didn't measure it myself, I'd imagine that it could take more than 20 minutes to walk from the farthest gate in the A pier to the farthest one in the B pier.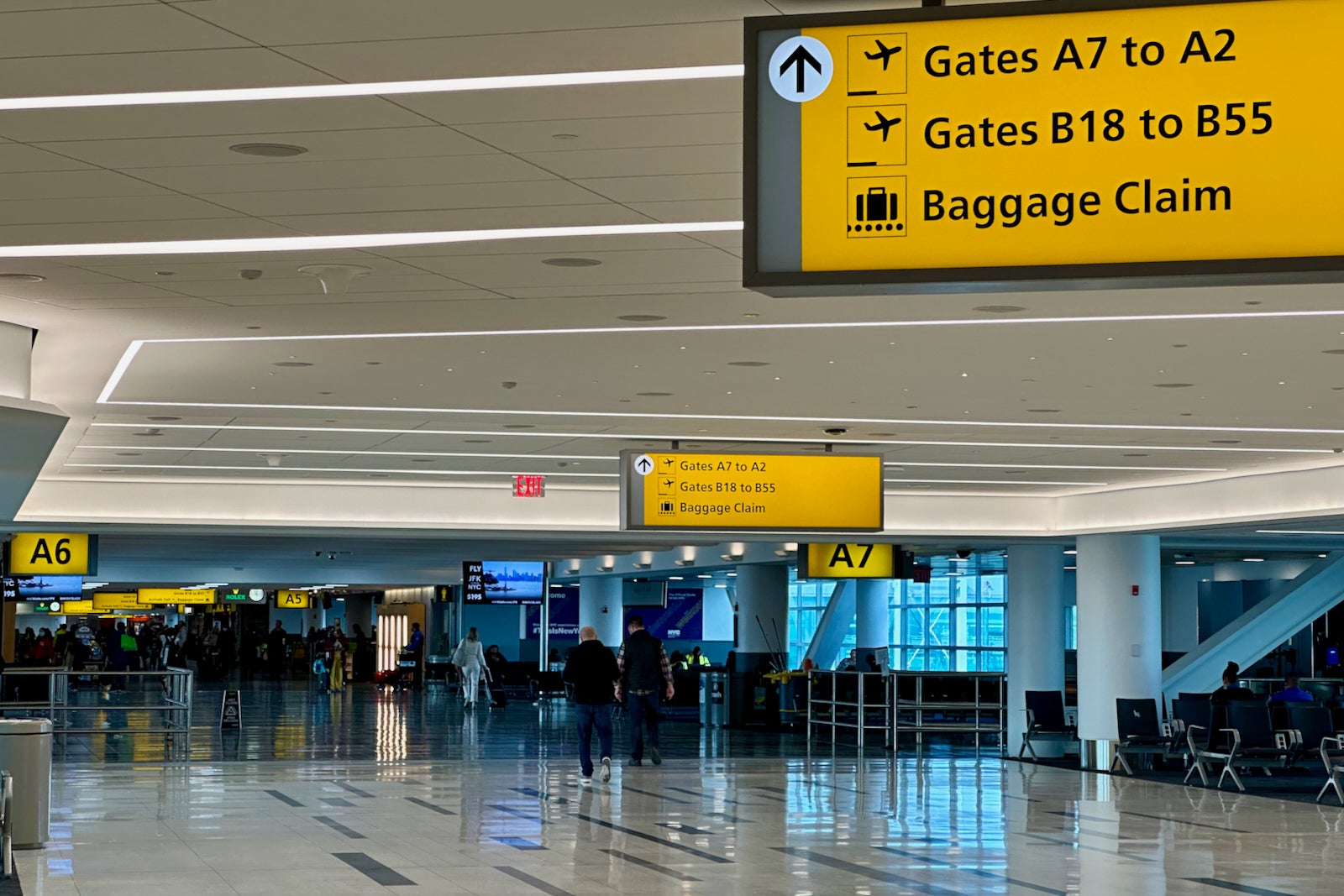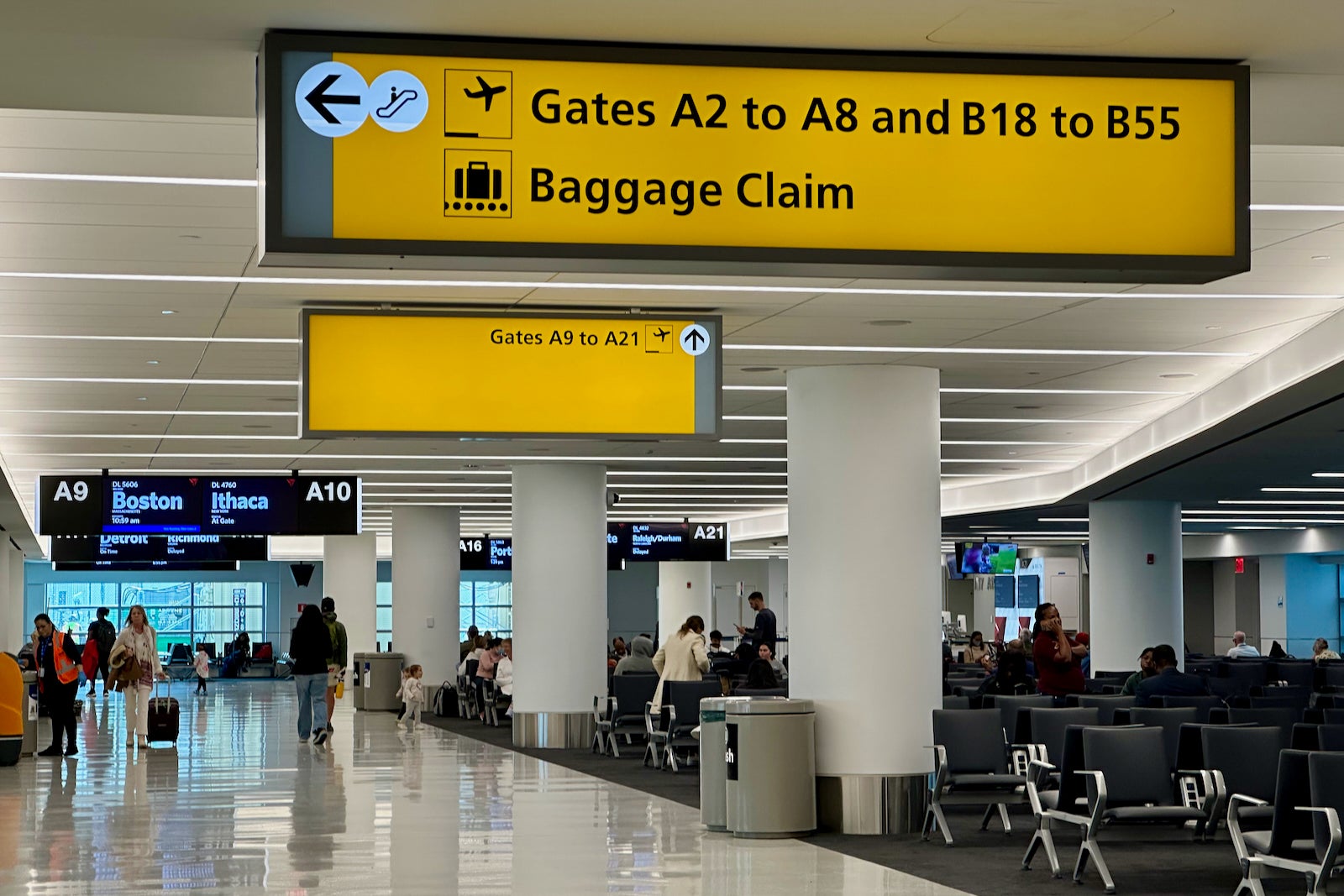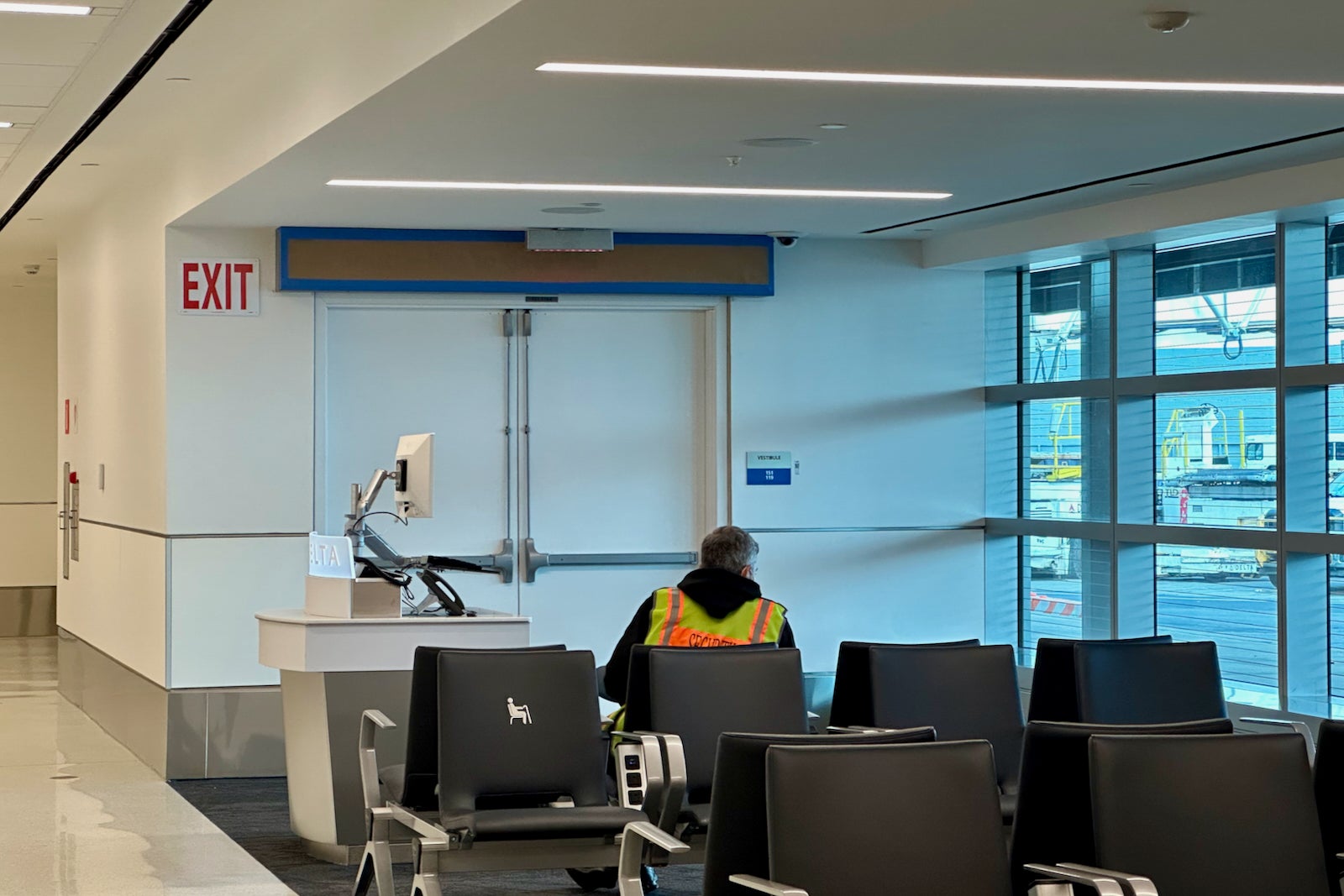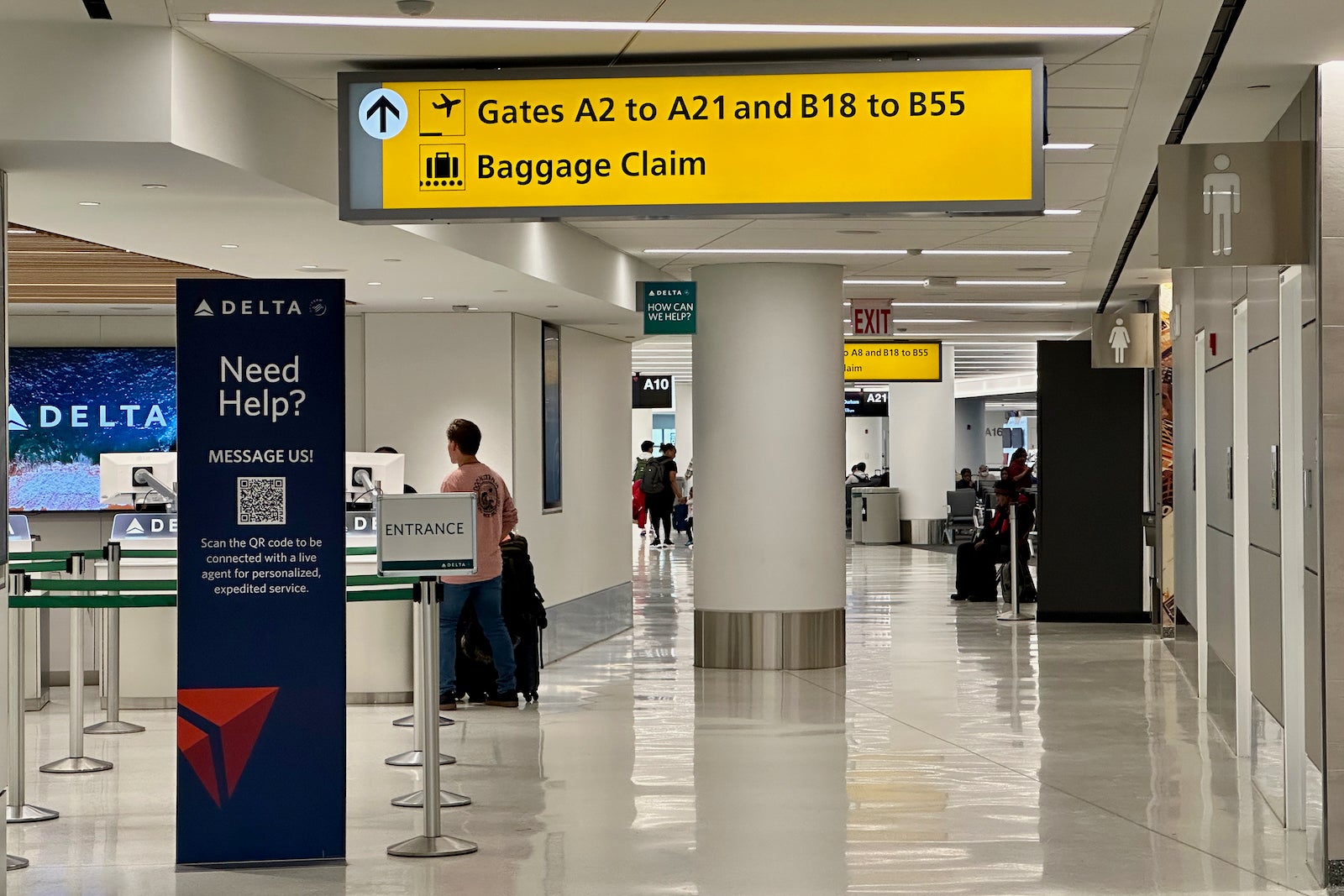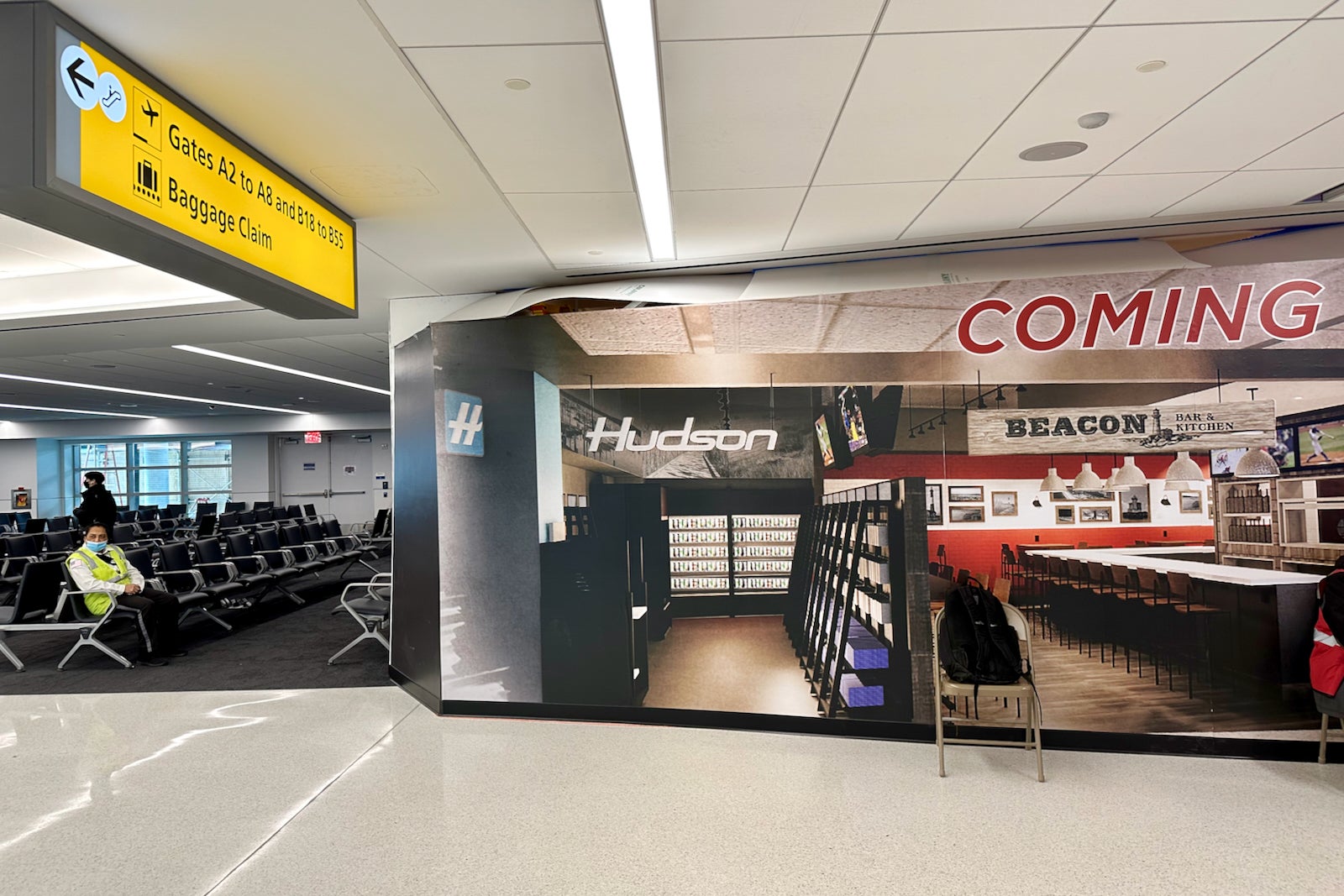 Fortunately, help is on the way in the form of an airside bussing operation. Delta is working with the TSA and Port Authority of New York and New Jersey, which oversees the airport, to start an airside shuttle service that'll drive flyers between Gate A9 and B55.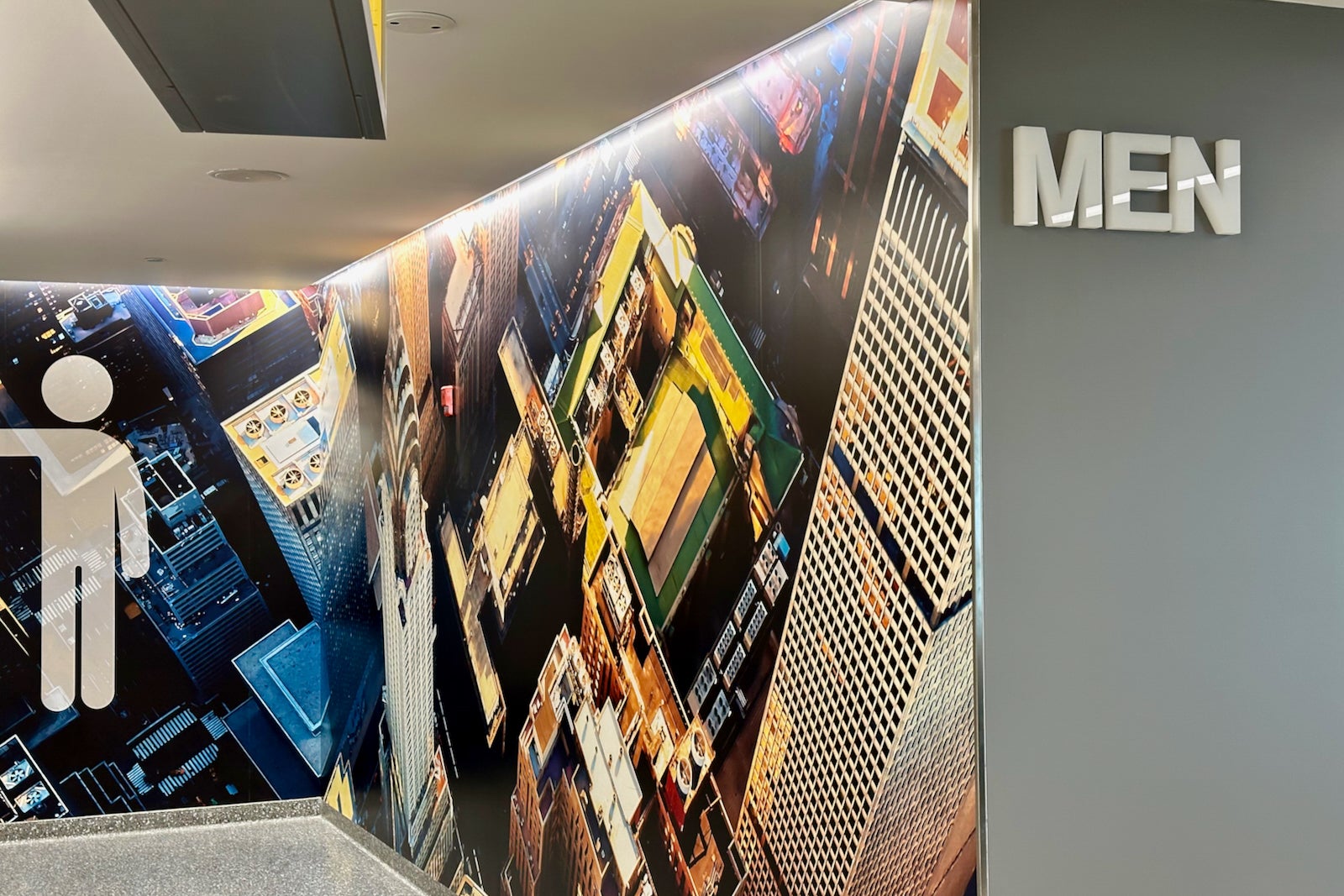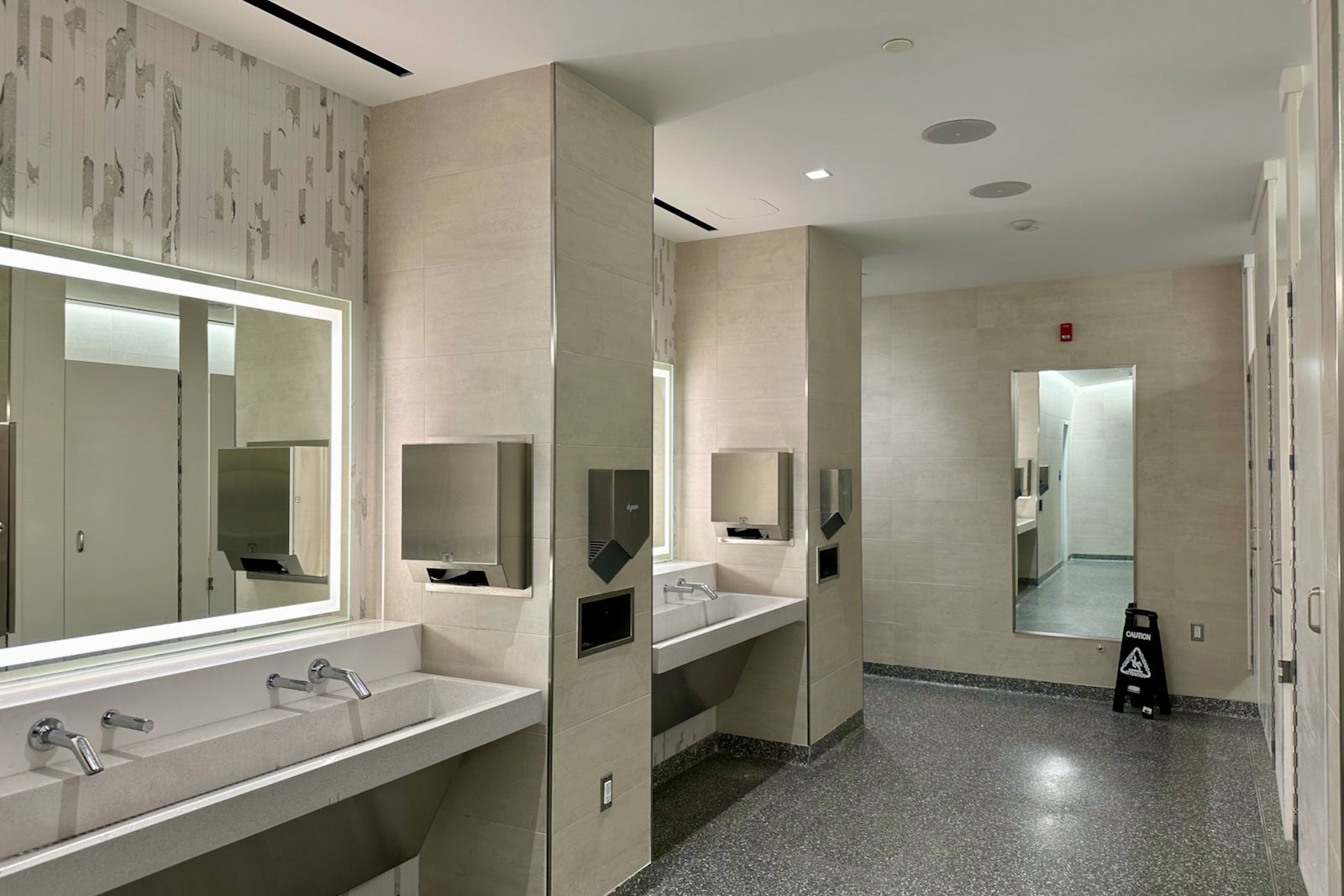 Over the summer, the airline will expand this bussing operation to include a second stop near Gate B15, giving travelers an even more efficient connecting experience.
Bottom line
Though it's not a brand-new terminal like you'd find at nearby LaGuardia, Delta's expansion in JFK's Terminal 4 brings some much-needed improvements to the travel journey.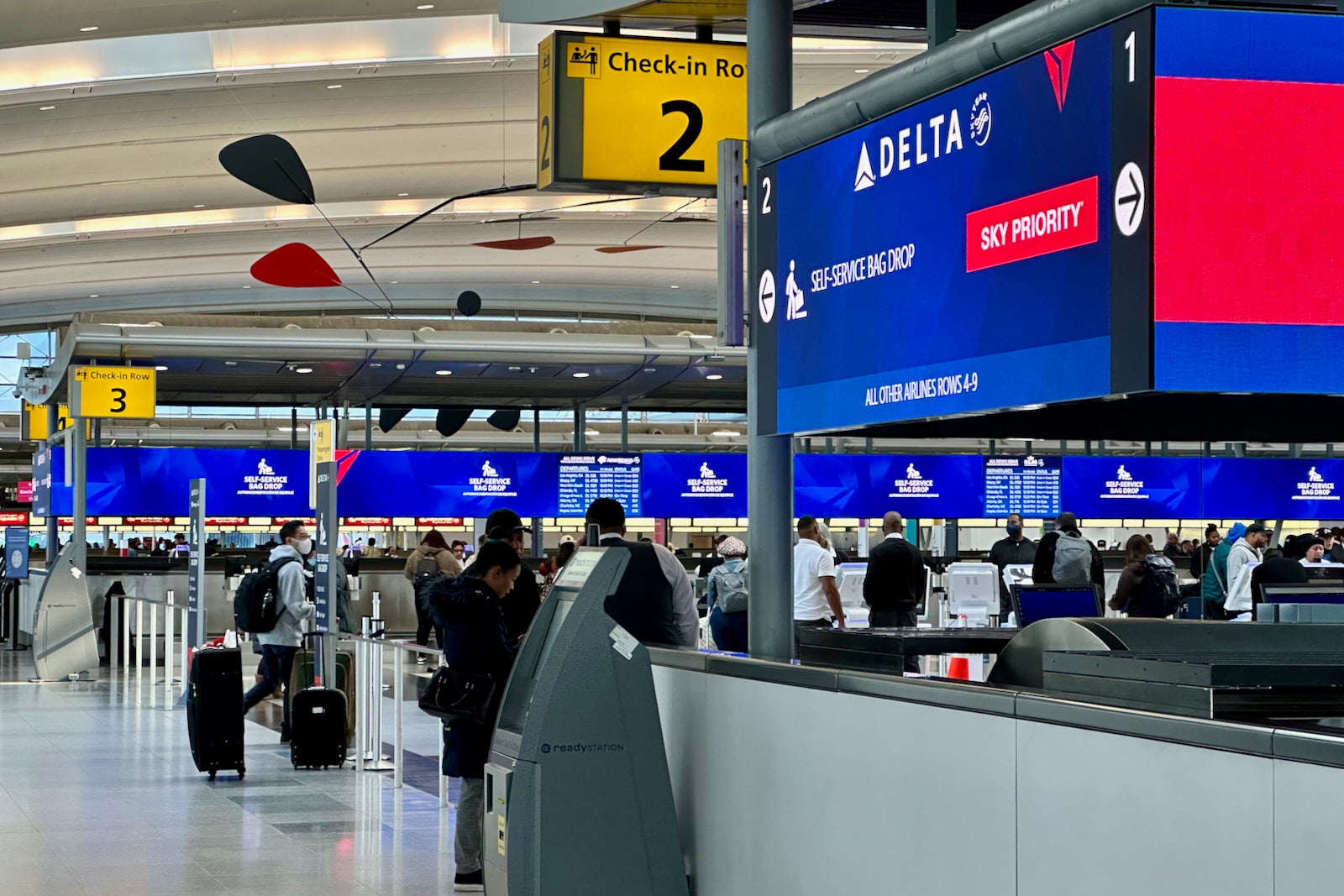 This includes a revamped check-in area, two soon-to-open lounges and a handful of new gates — upgrades that should be immediately noticeable for those who frequently pass through JFK.
While much of the work is now complete, there are still a few outstanding items that'll complete the Terminal 4 modernization project, ranging from the airside shuttle operation to a streamlined arrivals experience, including an expanded domestic baggage claim and a larger security checkpoint for those connecting from international flights.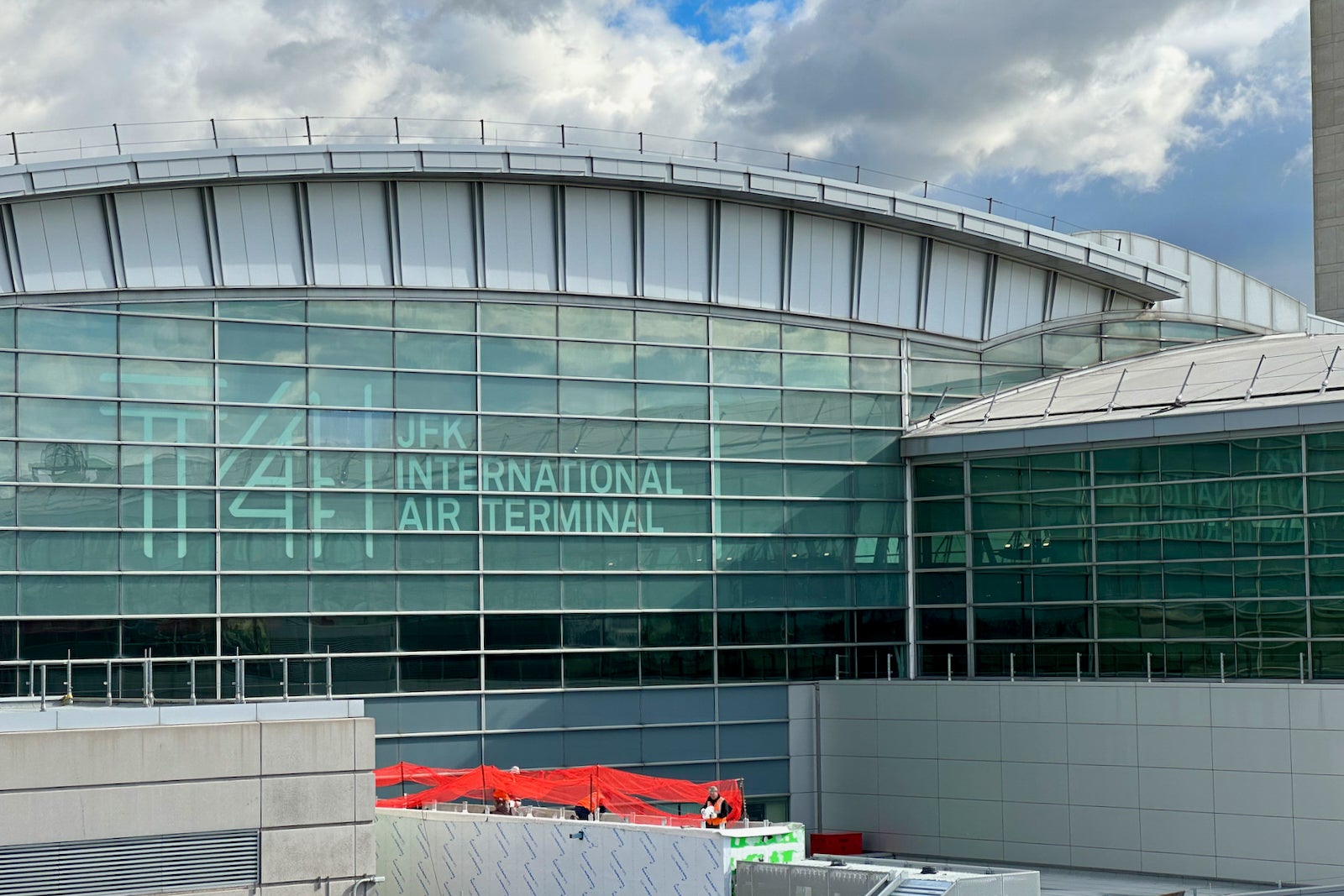 As the work wraps up, Delta is making it clear that it's in it for the long haul in New York, and in particular, JFK Airport.
For more about flying with Delta, check out: