Visit the Sydney Opera House or go snorkeling in the crystal blue waters of Fiji: Round-trip flights to Australia and Fiji are starting at $898.
With these deals, you can get nonstop flights to Sydney for less than $1,000 from San Francisco. Visiting Fiji is a bit more complicated — you have to book a multicity flight from Los Angeles or San Francisco to Sydney and Fiji in order to get the best possible deal on airfare.
Now couldn't be a better time to visit both of these destinations. Fiji just lifted its remaining COVID-19-related restrictions, so travelers will no longer have to provide proof of vaccination and travel insurance.
These prices are expected to last for less than 24 hours, so book these flights quickly.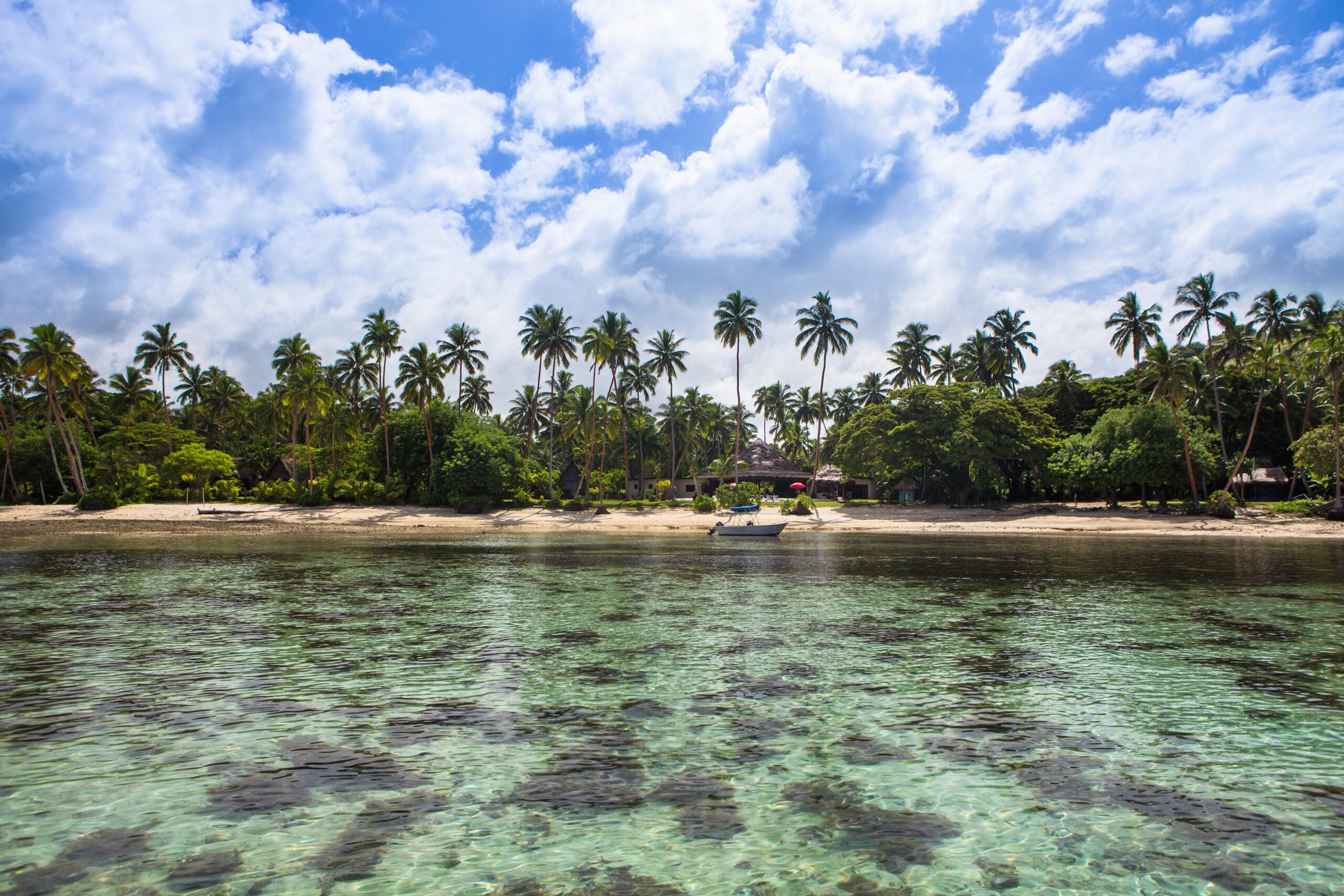 Deal basics
Airlines: Alaska Airlines, Delta Air Lines, Fiji Airways and Hawaiian Airlines.
Routes: From San Francisco and Los Angeles to Sydney and Fiji.
How to book: Use Google Flights to find your best dates and then book directly with the airline of your choice.
Travel dates: April to June and August to early December, with some availability during the holidays.
Book by: Within the next 24 hours.
Major kudos to Going for scouting these deals. For $49 a year, the site's Premium membership offers discounts of up to 90% and comes with a 14-day free trial. The Elite membership also finds premium economy, business-class and first-class deals.
Sample flights
With these deals, you can get nonstop flights to Syndey for less than $1,000 from Los Angeles and San Francisco. However, if you also want to visit Fiji, you can book an extended stopover in Fiji. If you book an extended stopover from San Francisco, the tickets will be more expensive than flying out of Los Angeles.
Here are all the flights under this set of deals:
Delta: Los Angeles International Airport (LAX) to Sydney Airport (SYD), starting at $898.
Fiji: LAX to Nandi International Airport (NAN) and then to SYD, starting at $906.
Hawaiian: San Francisco International Airport (SFO) to SYD, starting at $912 (includes a layover in Honolulu).
Alaska and Fiji: SFO to SYD and then to NAN, starting at $1,228.
We recommend booking your flights directly on the airline's website; direct airline reservations tend to be more reliable if your flight is delayed, canceled or experiences a booking change.
If you're just looking to visit Sydney from Los Angeles, a Delta flight just shy of $900 round-trip is the cheapest available option on Google Flights.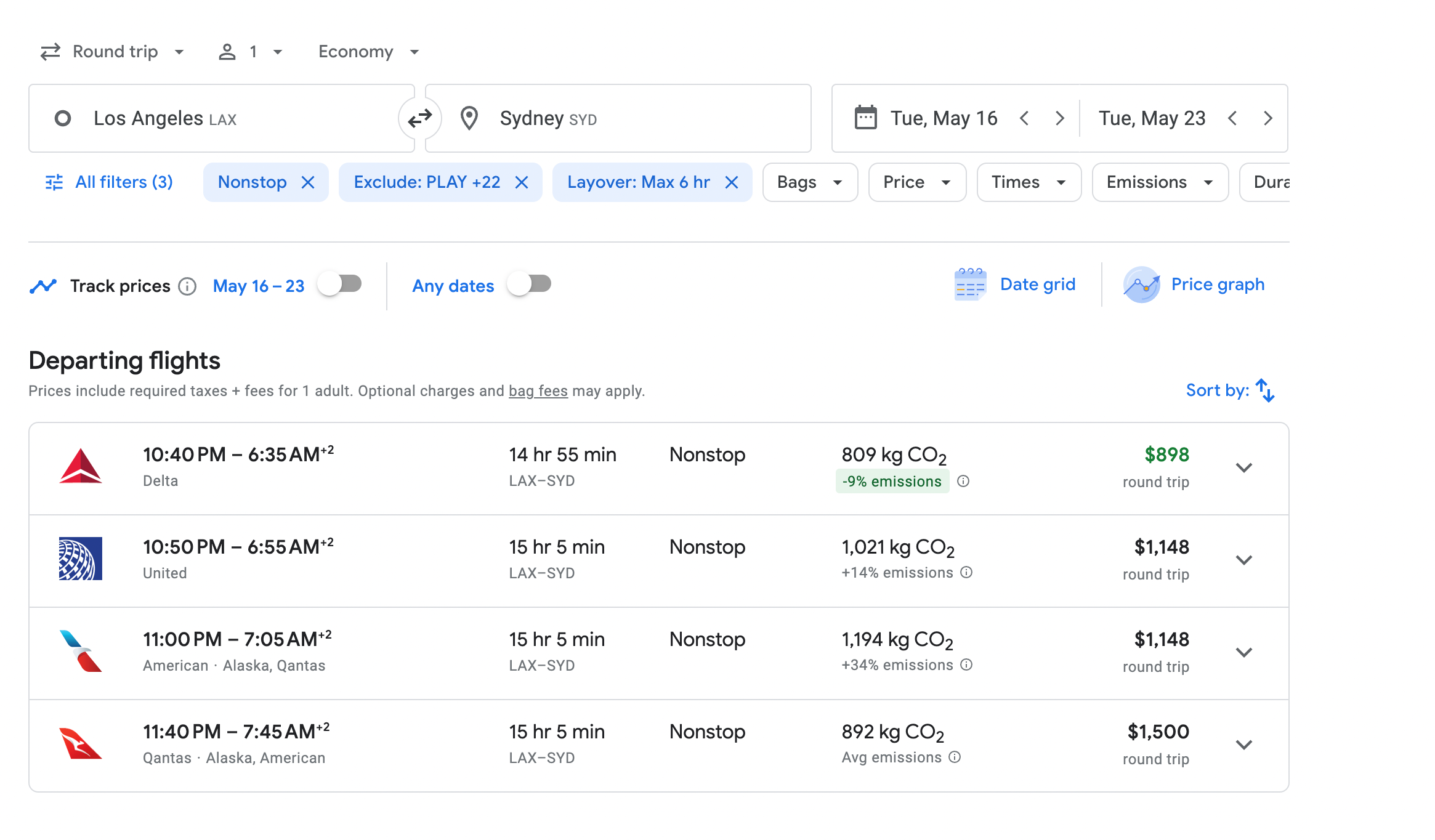 For returning flights, Delta offers one that departs from Sydney at 9:25 a.m.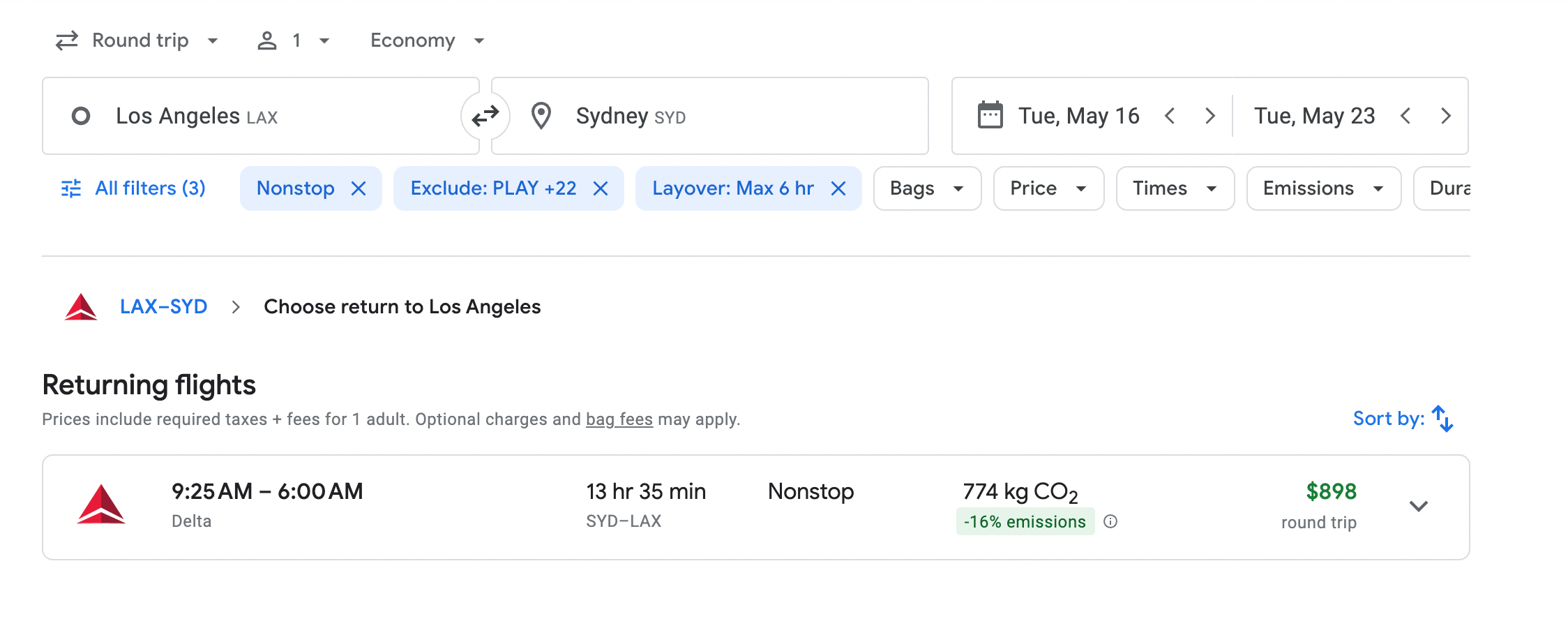 While this $898 fare is quite low for a flight to Sydney, it is for Delta's basic economy class; this class can feel restrictive on long-haul flights. Delta's basic economy does not let passengers select seats or make ticket changes. However, passengers can bring a carry-on and one checked bag at no additional cost.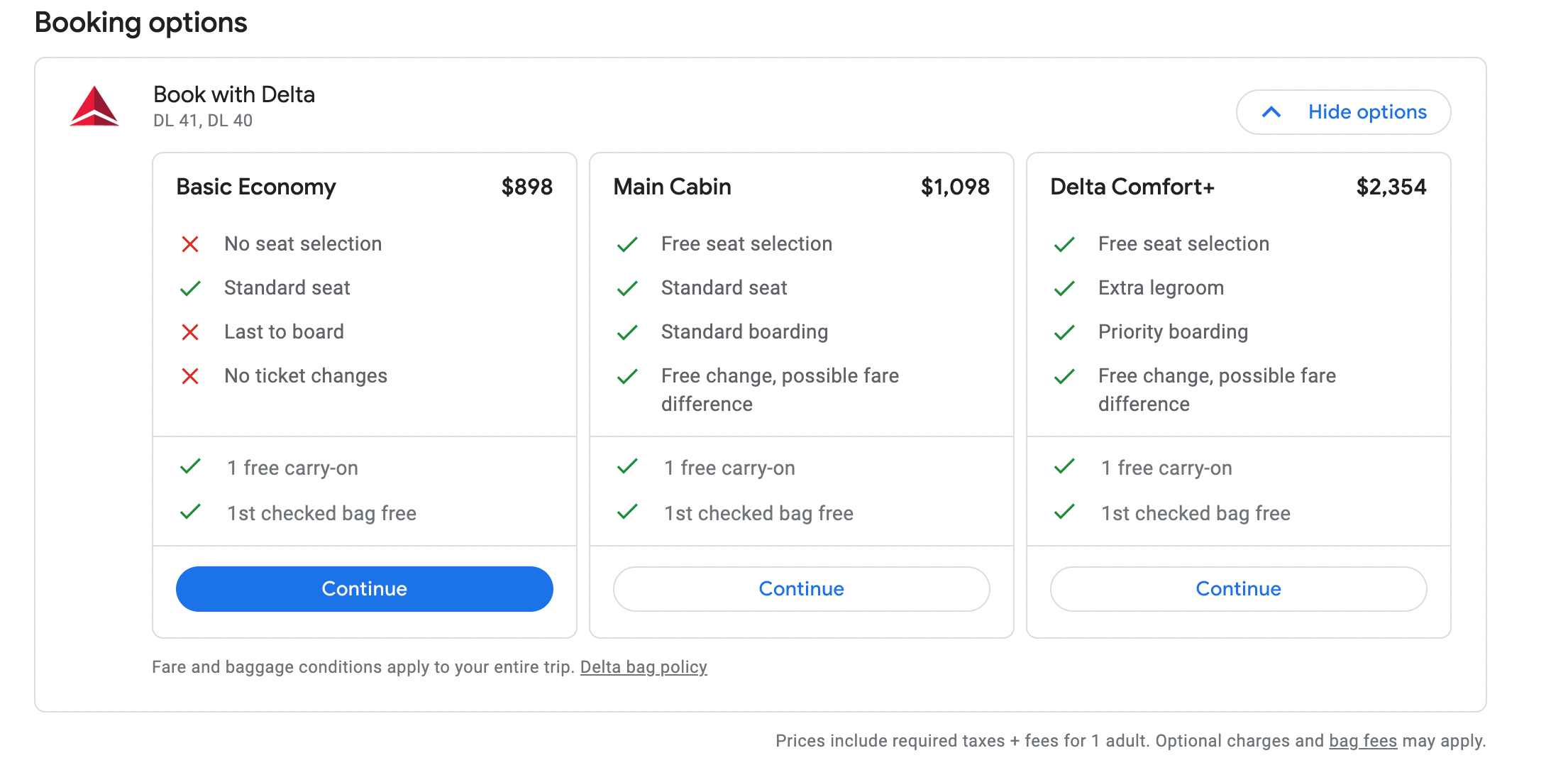 Despite the restrictions, the fare is quite low. Flights to Sydney typically cost at least $1,050, according to Google Flights.

Maximize your purchase
For flight purchases, use cards that earn bonus points on airfare purchases, like The Platinum Card® from American Express (5 points per dollar on airfare booked directly with the airline or through American Express Travel, on up to $500,000 on these purchases per calendar year), Citi Prestige® Card (5 points per dollar on airfare), Citi Premier® Card, Chase Sapphire Reserve (3 points per dollar on airfare), American Express® Gold Card (3 points per dollar on airfare when booked directly with the airline or through Amex Travel) or the Chase Sapphire Preferred Card (2 points per dollar on travel). Check out this post for more on maximizing airfare purchases.
The information for the Citi Prestige Card has been collected independently by The Points Guy. The card details on this page have not been reviewed or provided by the card issuer.
Bottom line
Flying to Australia and Fiji is always expensive, but with most of these deals, you can spend less than $1,000 on airfare, which is a major steal. However, keep in mind that fares can change quite frequently and flights fill up, so try to book these tickets as soon as possible so you don't lose out on these low prices.