While some flyers avoid it at all costs, Newark Liberty International Airport (EWR) is a major hub for United Airlines.
Newark gets a bad rap for delays, old infrastructure and poor runway configuration, among a long list of complaints, but United isn't going anywhere, especially after just suspending flights from nearby John F. Kennedy International Airport (JFK).
Newark is the airline's primary East Coast gateway, and it's a major market with a passenger "catchment area" that includes much of New York City.
Want more airline-specific news? Sign up for TPG's free biweekly Aviation newsletter
United recognizes that the airport is far from perfect, but the carrier is on a mission to improve the travel experience.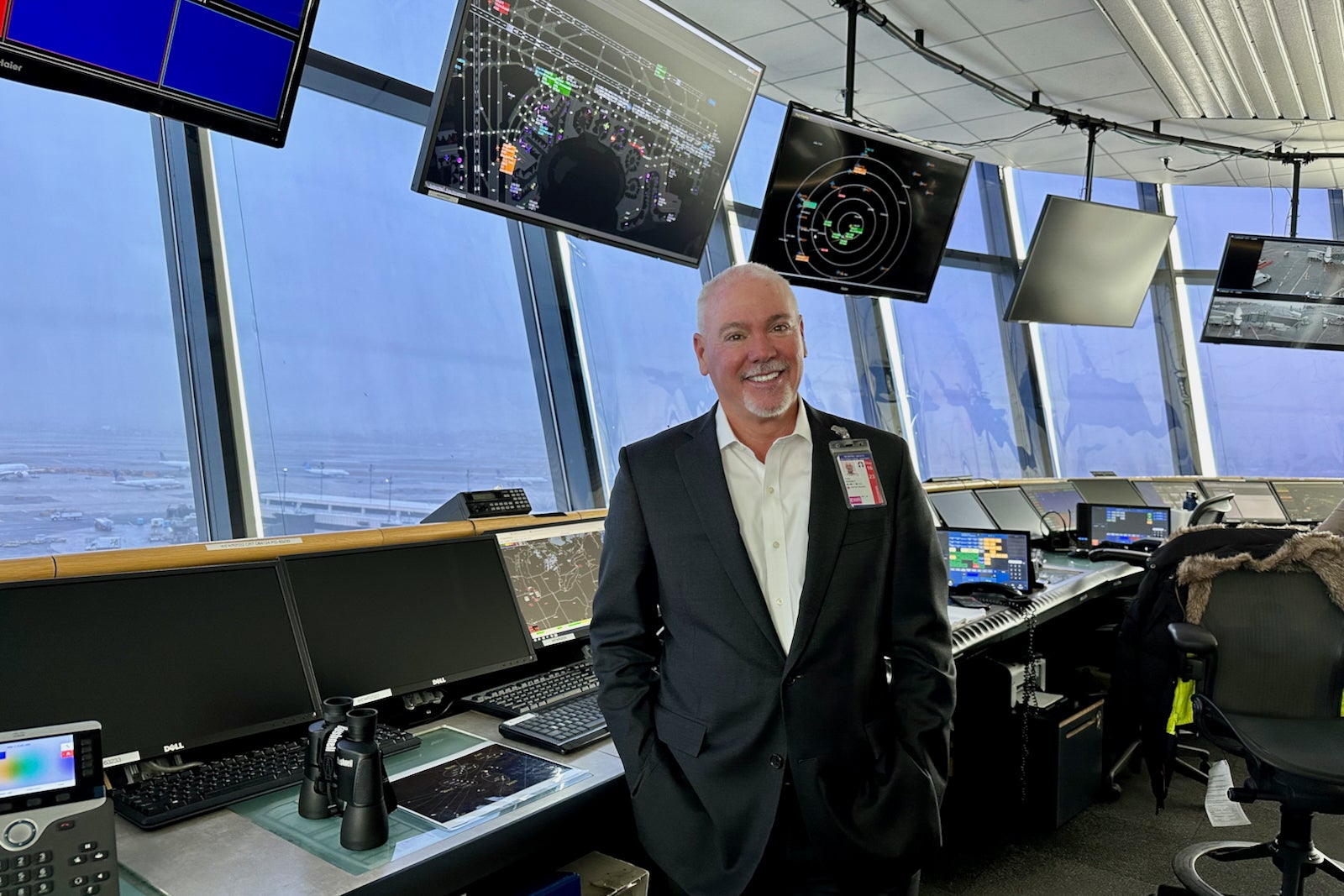 To that end, the airline's vice president of Newark operations, Rodney Cox, took TPG on a tour of what flyers can expect at the airport in the coming weeks and months — and there's a lot that flyers might get excited about.
New Terminal A woes are behind
Newark's new Terminal A opened to much fanfare, but it also brought along some big hiccups. For one, the opening of the new $2.7 billion facility was delayed at the last minute by more than a month due to failed alarm and fire tests.
Even though the Port Authority of New York and New Jersey, which manages and oversees the airport, bought itself some more time, the new Terminal A was still riddled with issues on opening day. Hours-long lines, a power outage and a security breach greeted passengers on Jan. 12, yet the problems didn't stop there.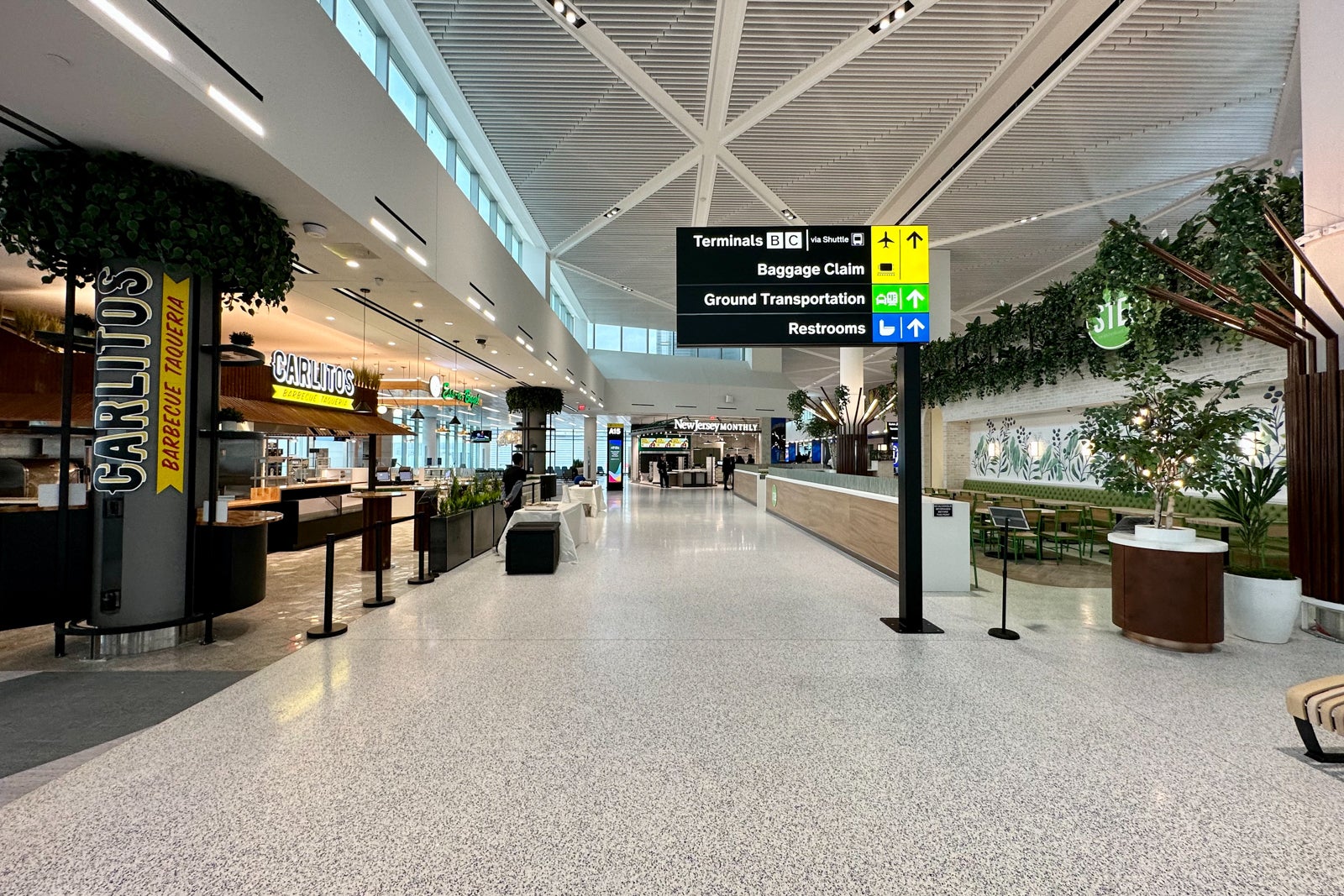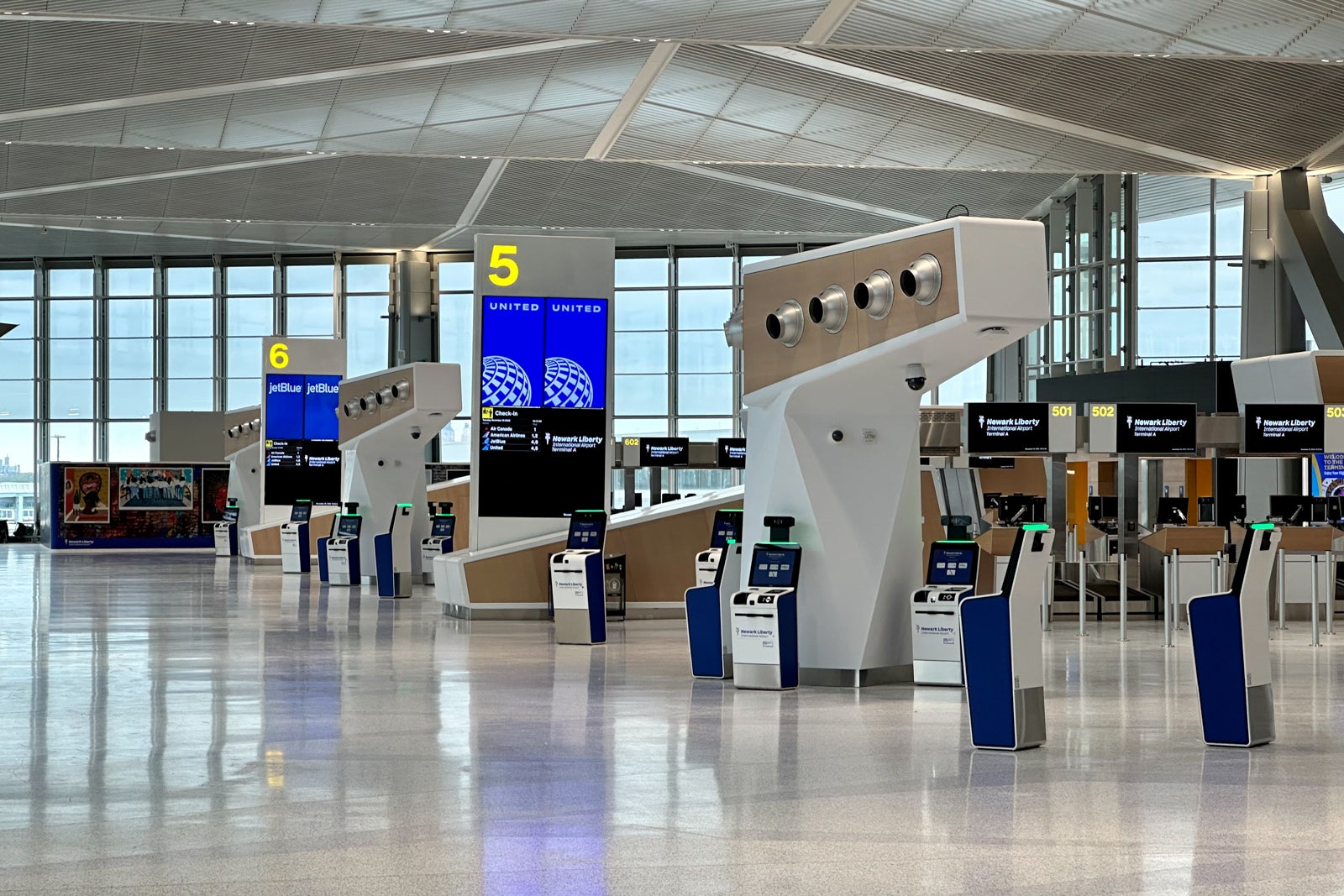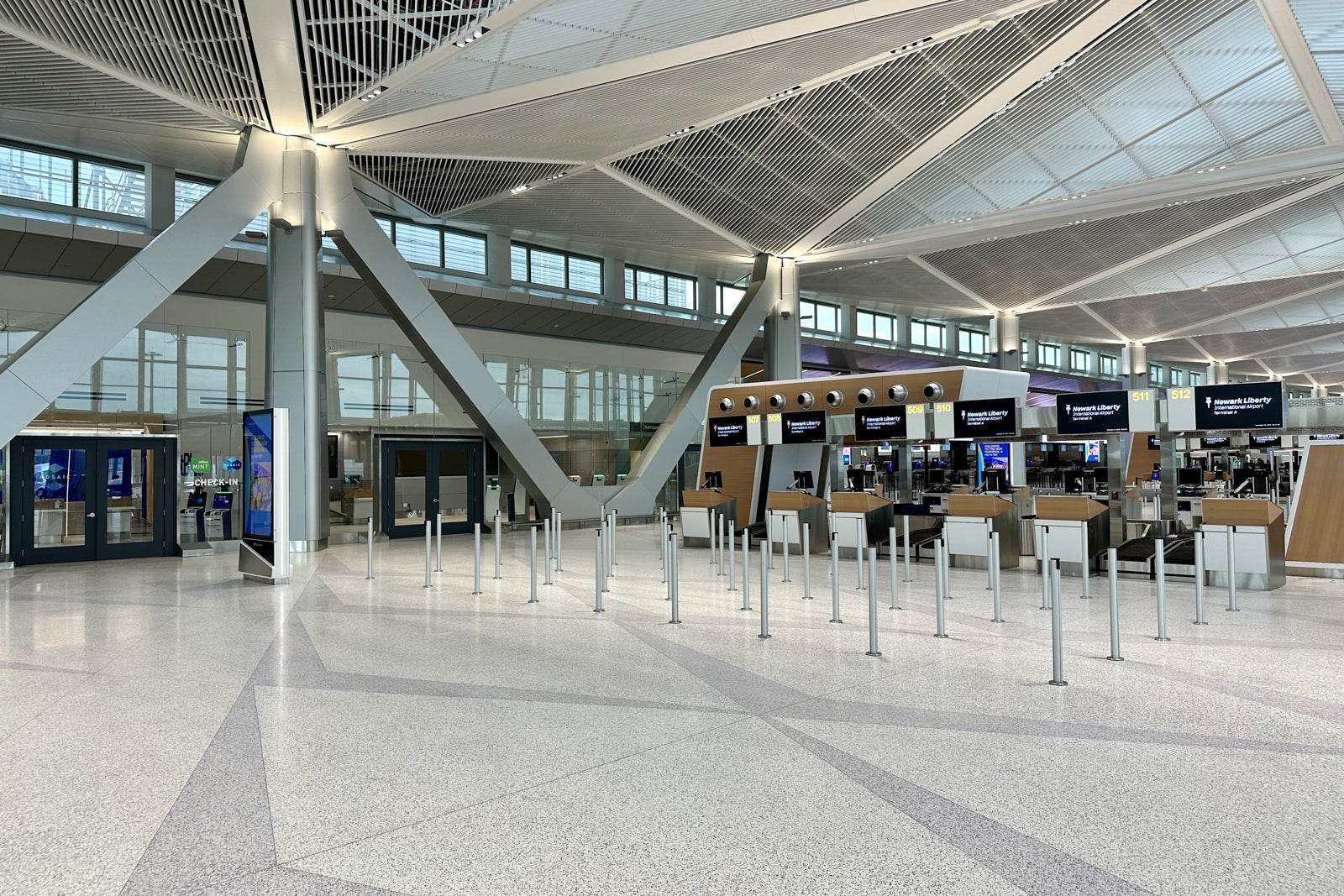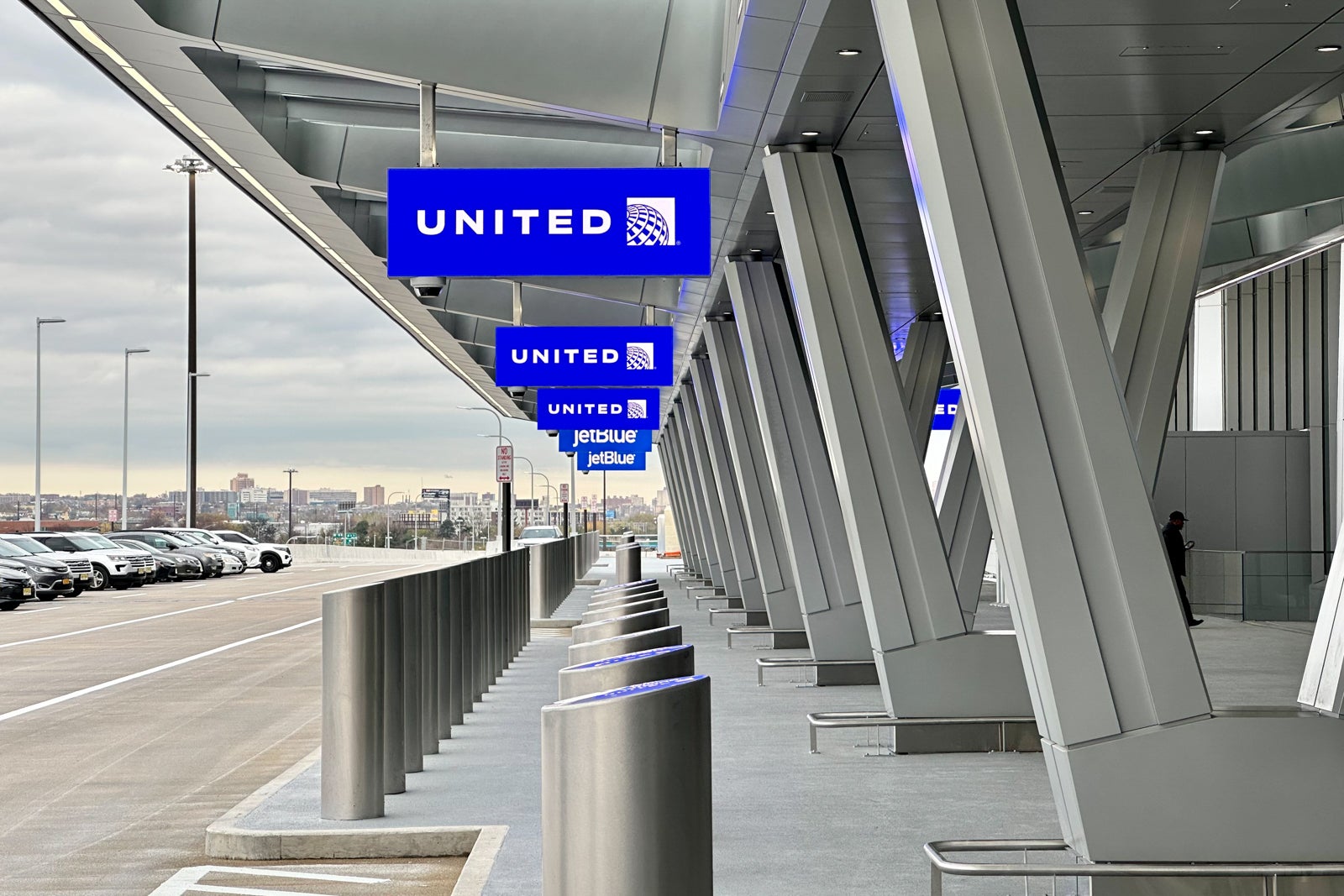 Many gate agents weren't fully trained on the new automated jetbridge technology, which led to further delays in the weeks after opening. Plus, the building's alarm system repeatedly gets tripped by concessionaires opening and closing doors — and once the alarm goes off, every secure door in the facility locks, leading to widespread delays.
Thankfully, however, the terminal operator, Munich Airport Group, United and the other airline partners have worked to iron out these teething pains.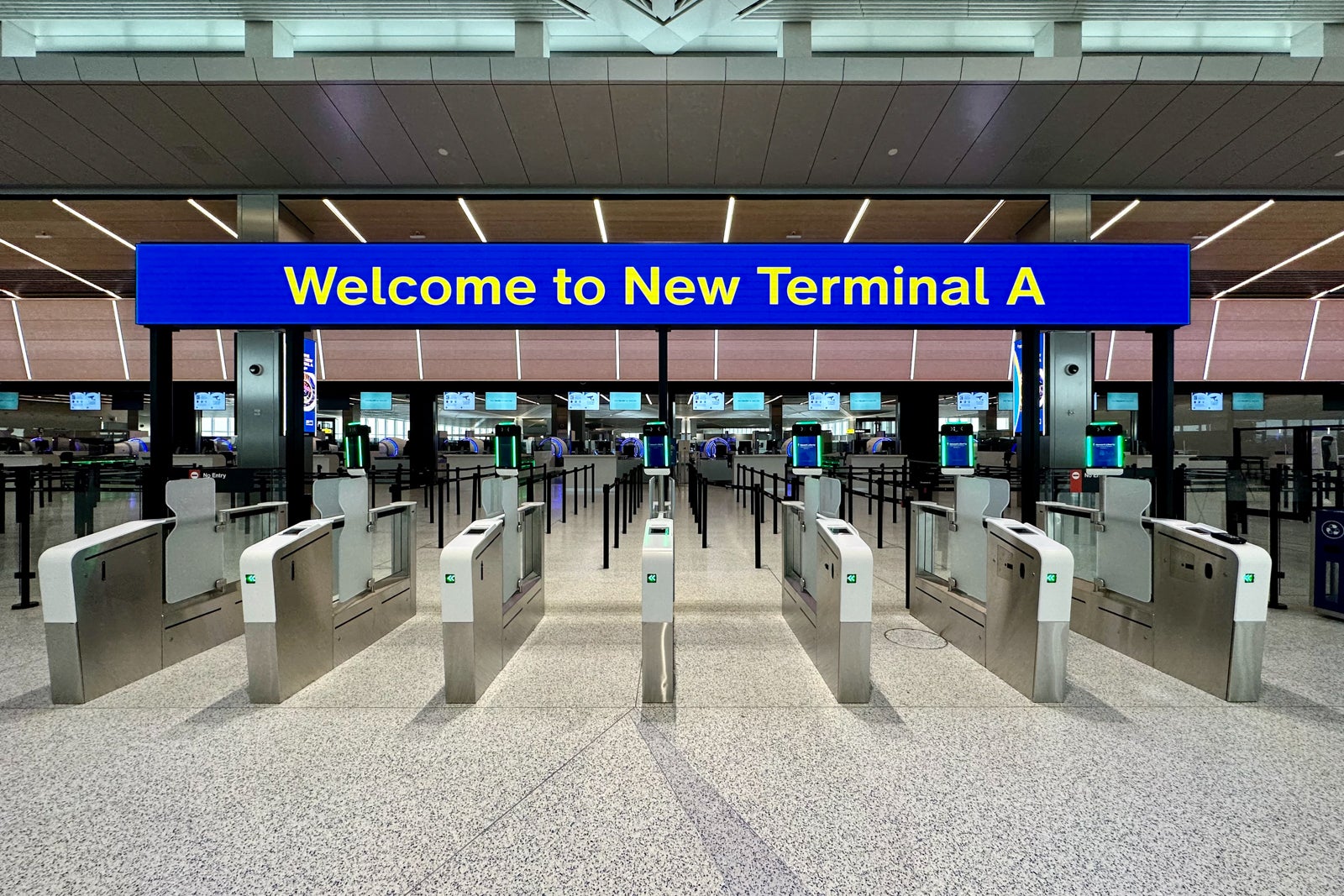 "As with any new construction, you have to get the kinks out of it. And we've had a couple of issues with jet bridges and alarm systems… We are resolving those issues to where there are a lot less issues for our customers, and we'll engineer all those problems out of that building eventually," said Cox.
There may be some residual delays at Newark Terminal A in the near term, but the building-related issues are expected to be worked out well before the peak summer season.
2nd phase will bring 6 more gates
At the outset, 21 of the new Terminal A's 33 gates are operational. The remaining 12 will open as part of a second phase of construction that's expected to be completed this summer.
When construction is finished, Alaska Airlines and Delta Air Lines will both move into Terminal A and United will also pick up six more gates, bringing its Terminal A total to a whopping 17 gates. (United uses all 52 gates in Terminal C.)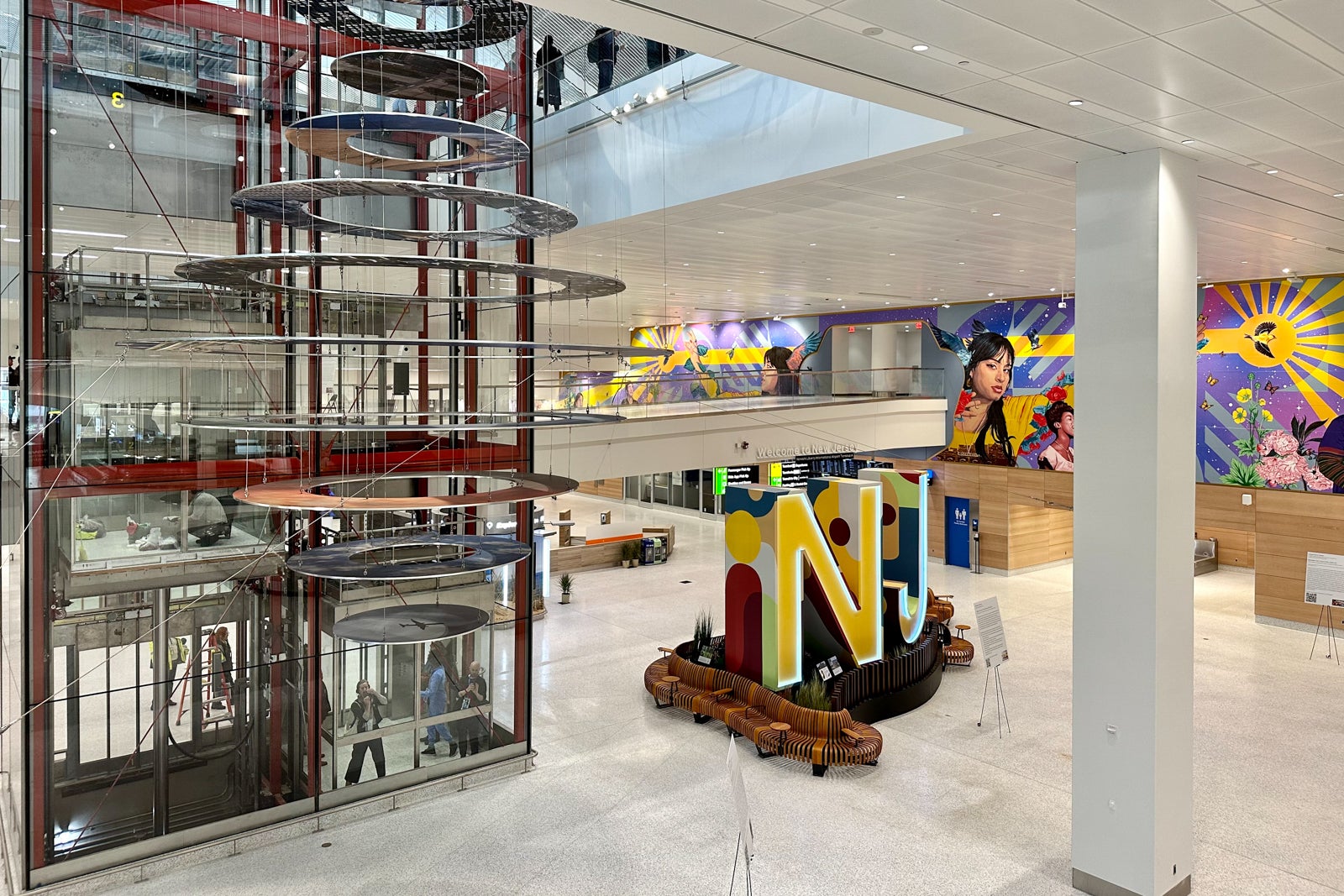 Until the second phase opens, United is basing its Airbus A319 and A320 fleets in the new Terminal A, and it's prioritizing high O&D (origin and destination) markets for flights from this facility to minimize the number of connections. (This includes many routes to Florida, San Diego, San Antonio, Boston and Washington, D.C.)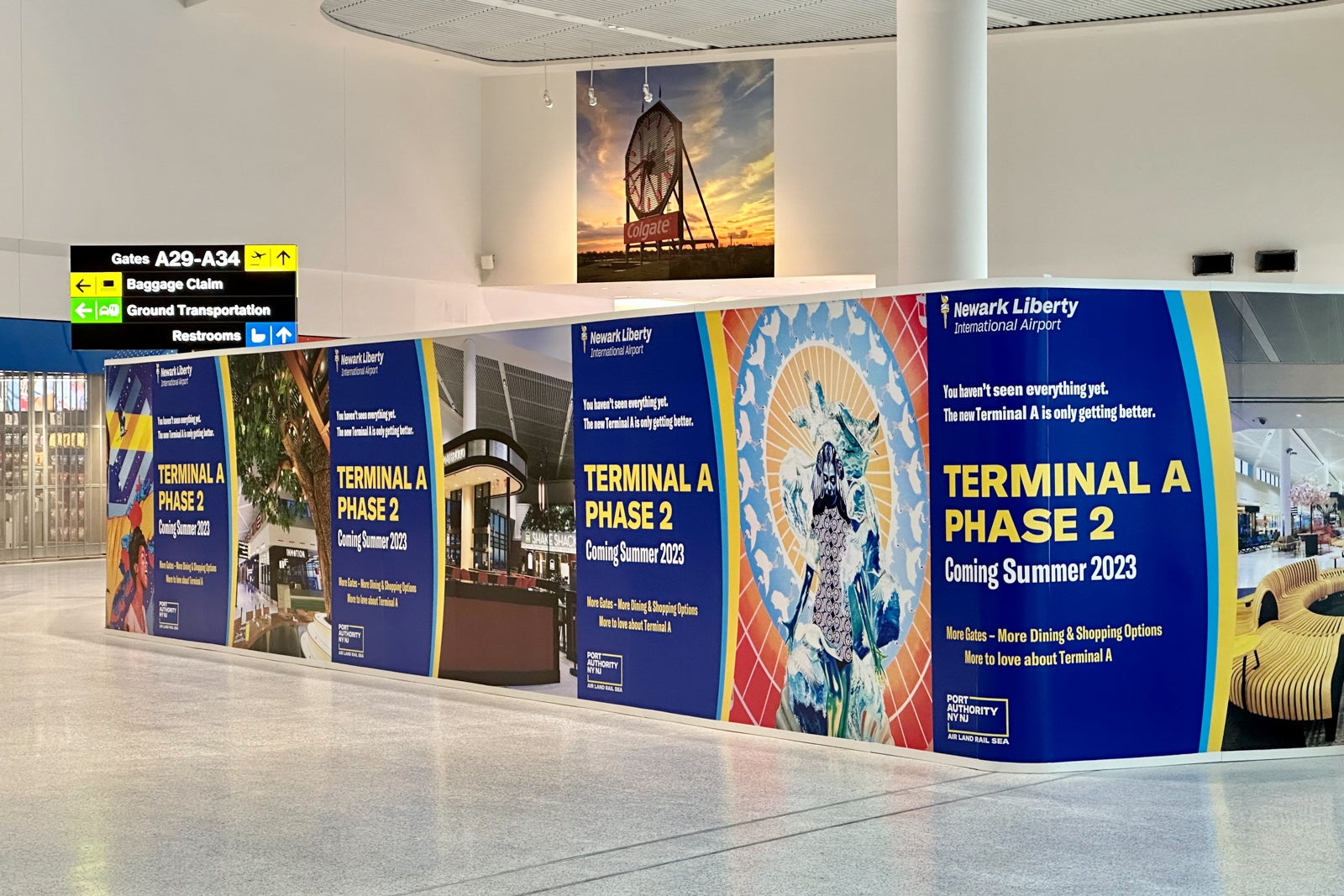 There is an around-the-clock airside bus service that shuttles between terminals A and C, but it's still a pain. In fact, United added ten minutes to the minimum connection time at Newark to account for this roughly eight-minute bus ride.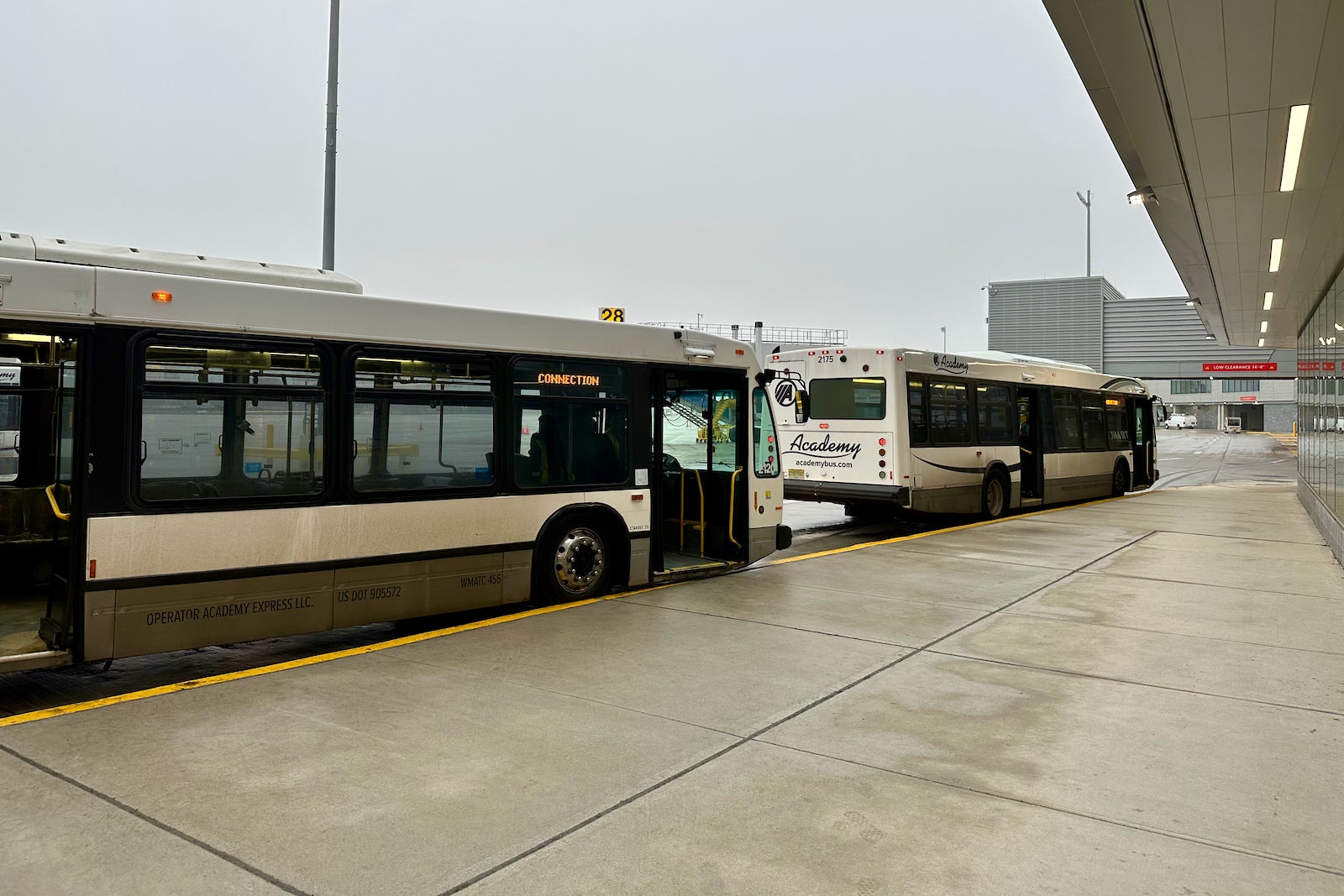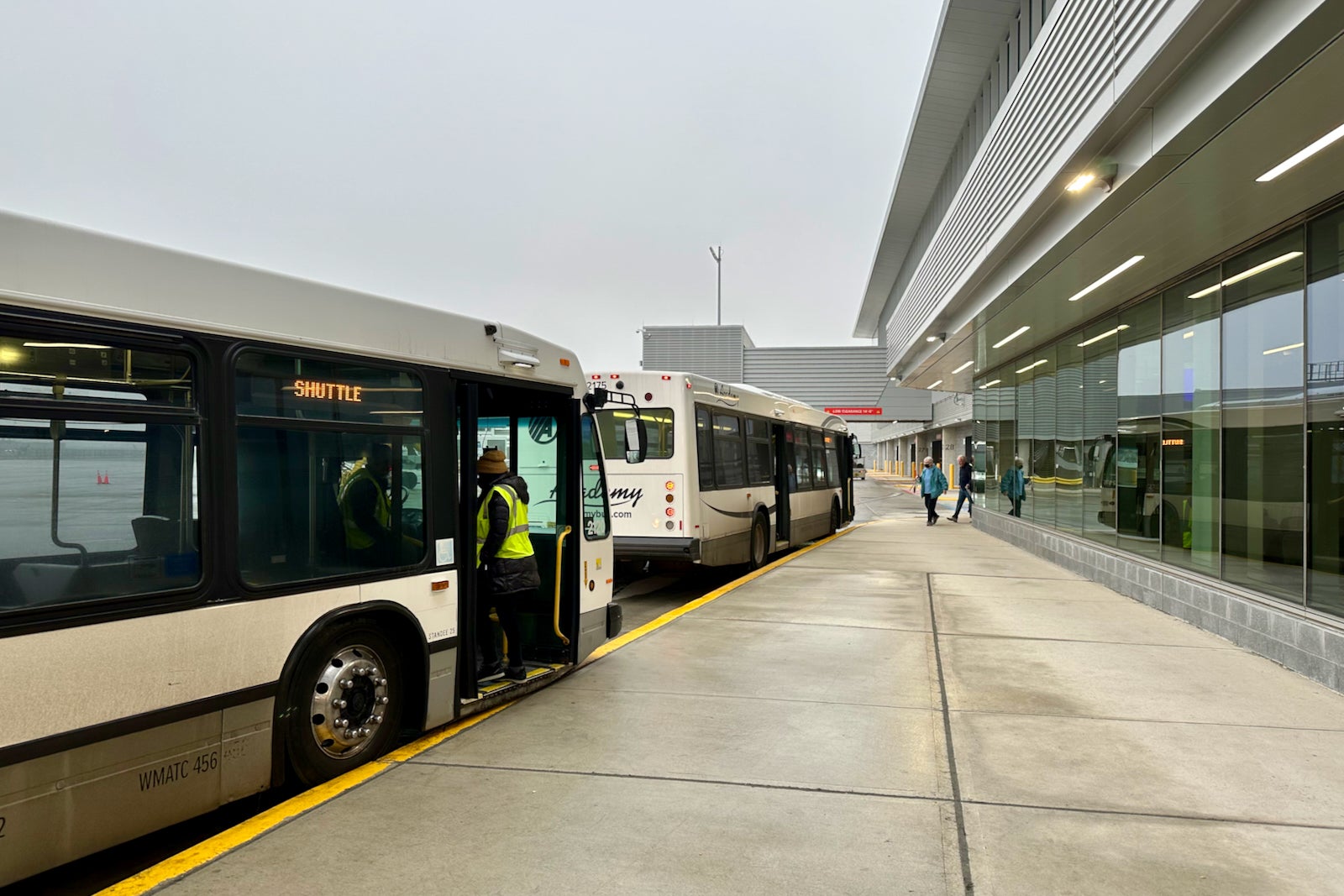 Right now, United plans about 80 flights a day out of Terminal A, but it'll grow that number to somewhere between 120 and 150 once the second phase opens. When that happens, United will station bigger planes at Terminal A, including widebodies and international departures, Cox said.
Regional jets, which used to fly out of the old Terminal A, will operate exclusively from Terminal C going forward, he added.
2 new United Clubs are coming
Newark is now home to a "one-of-a-kind" United Club that opened last May. This all-new 30,000-square-foot space is located near Gate C123 and has been a hit with flyers.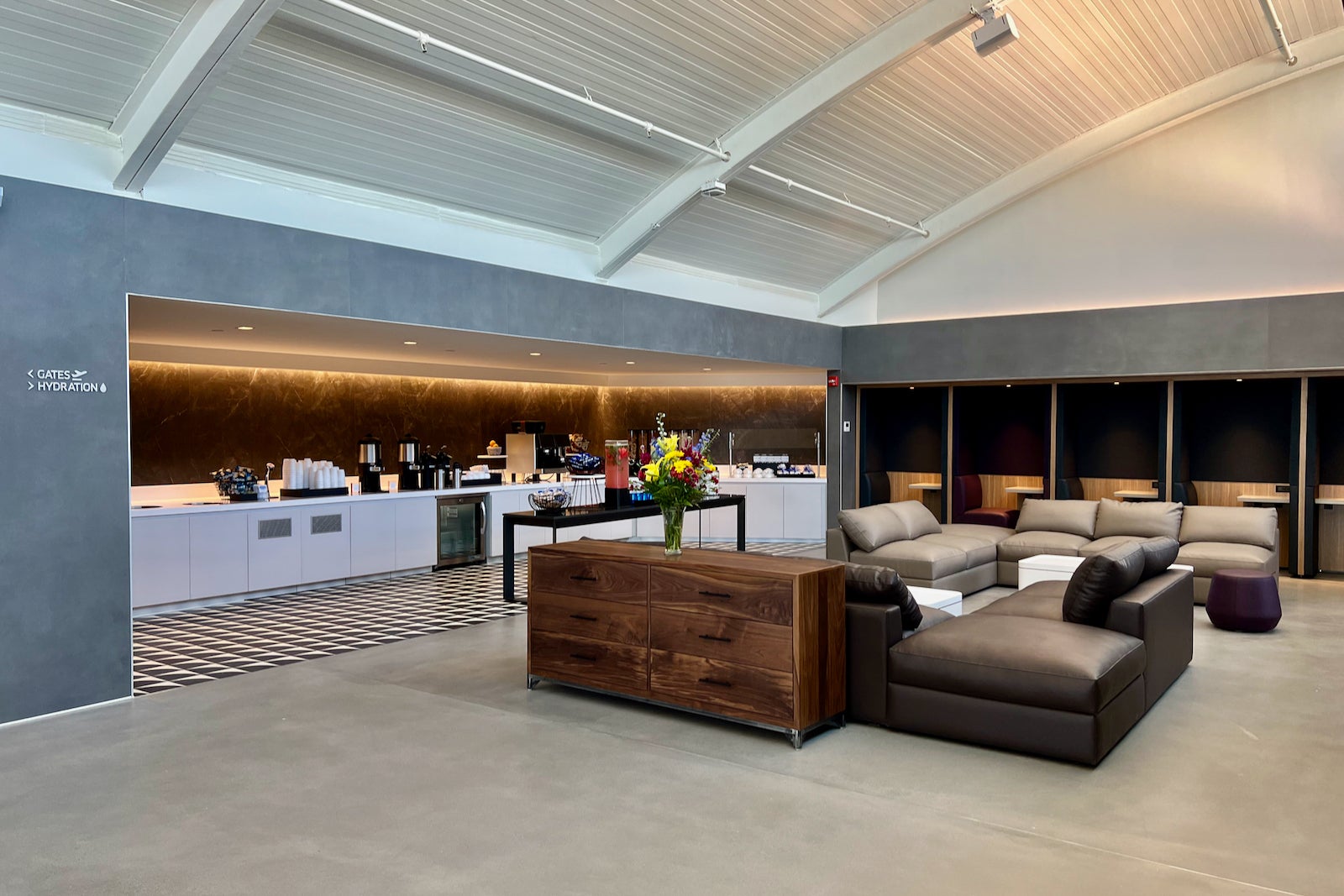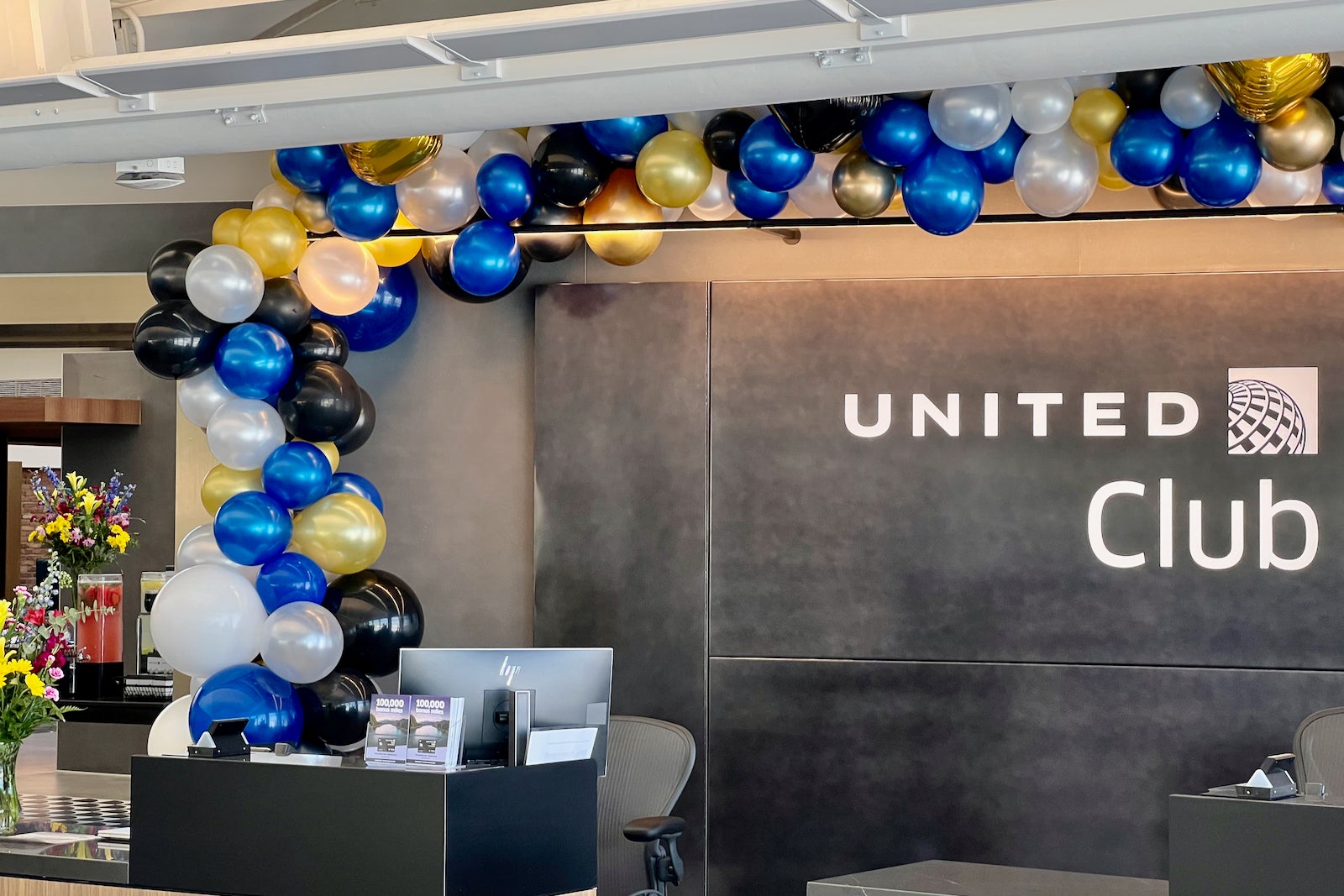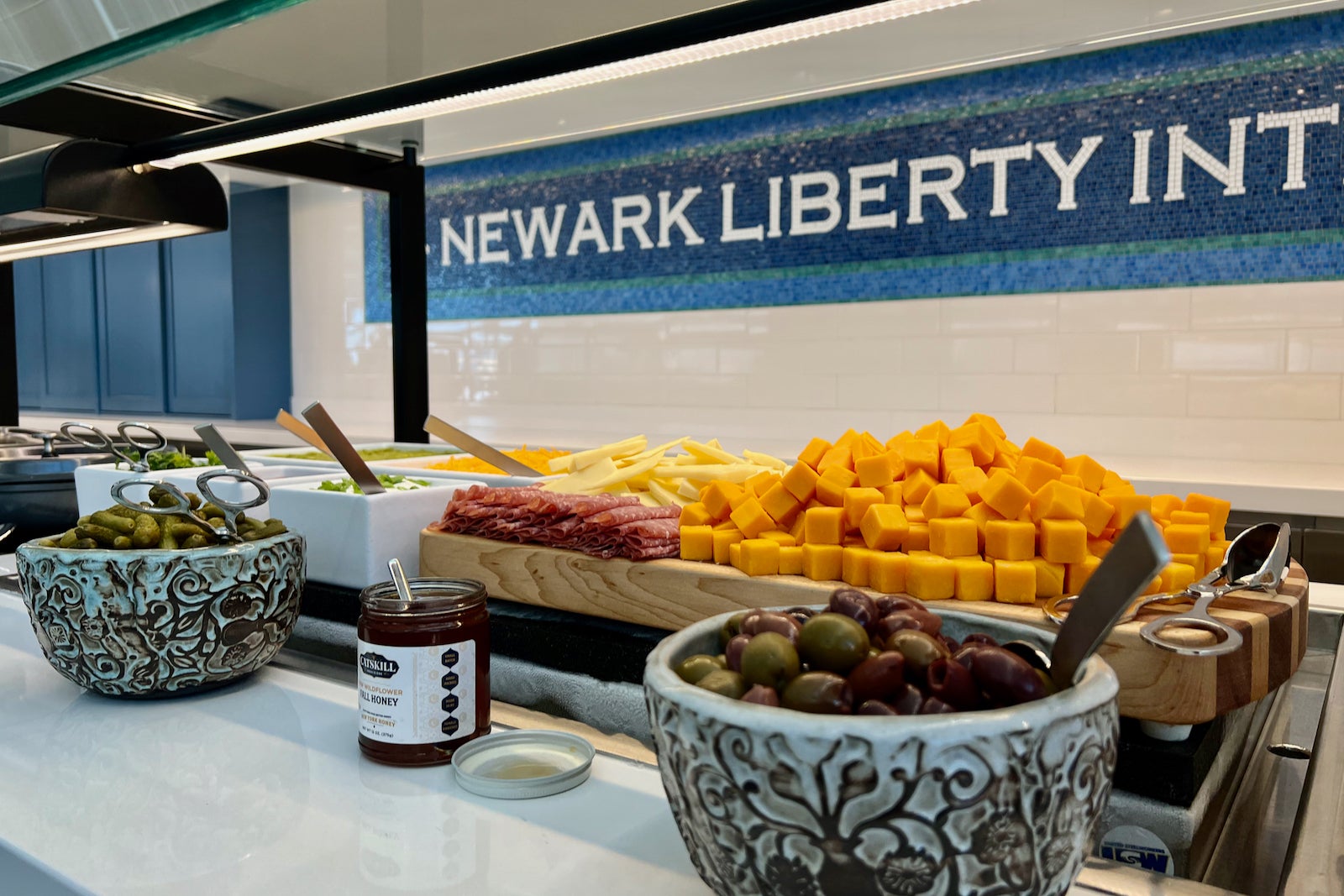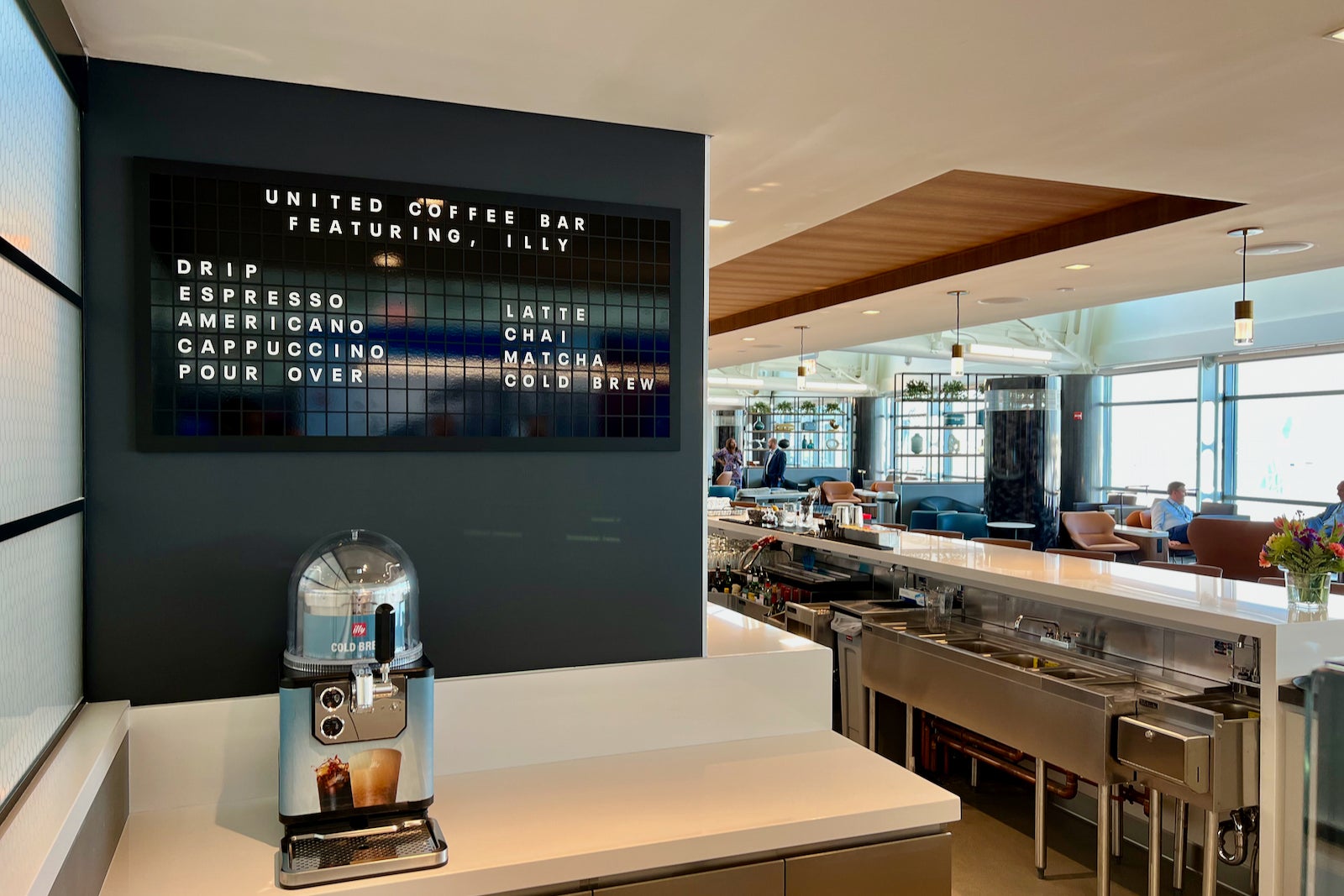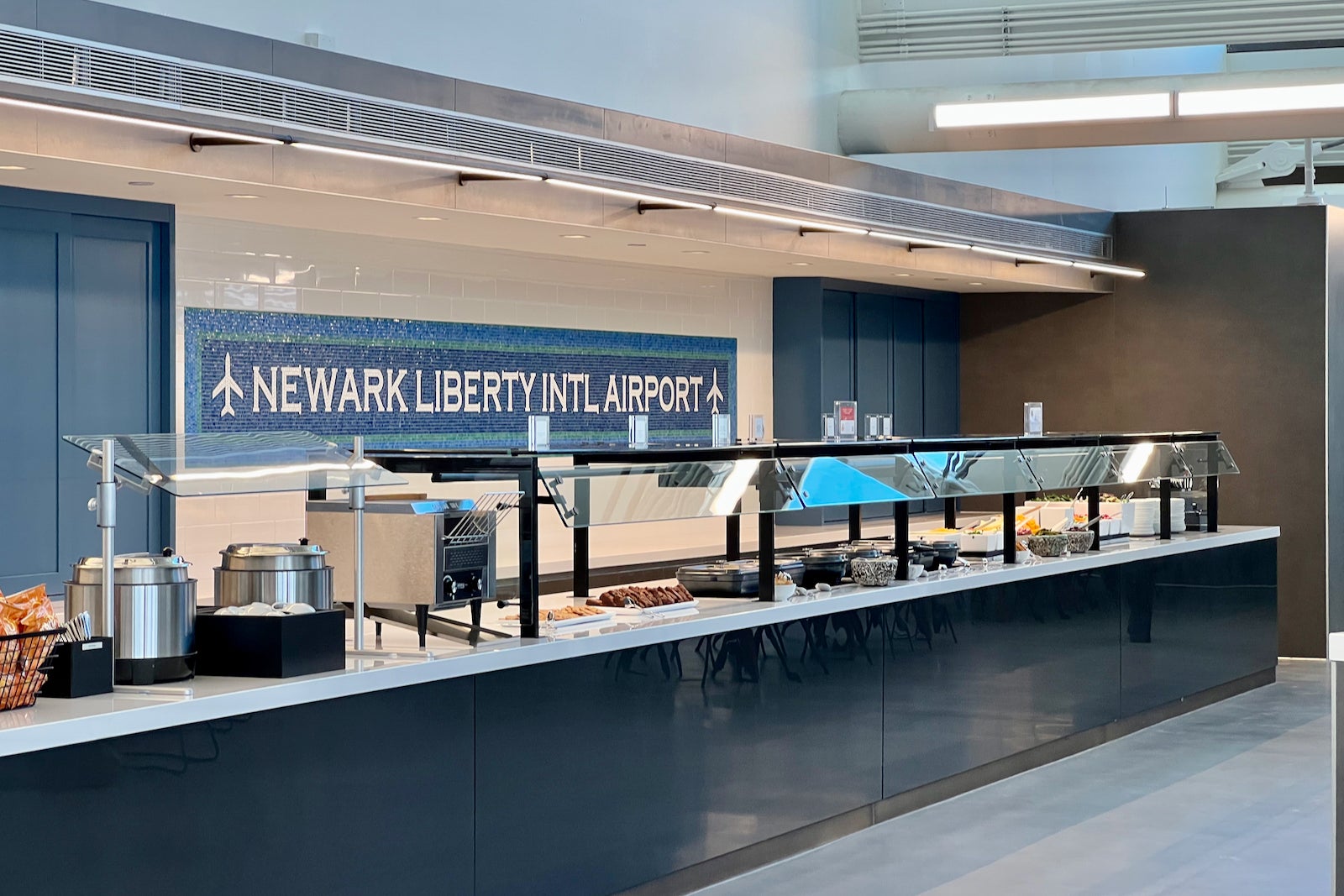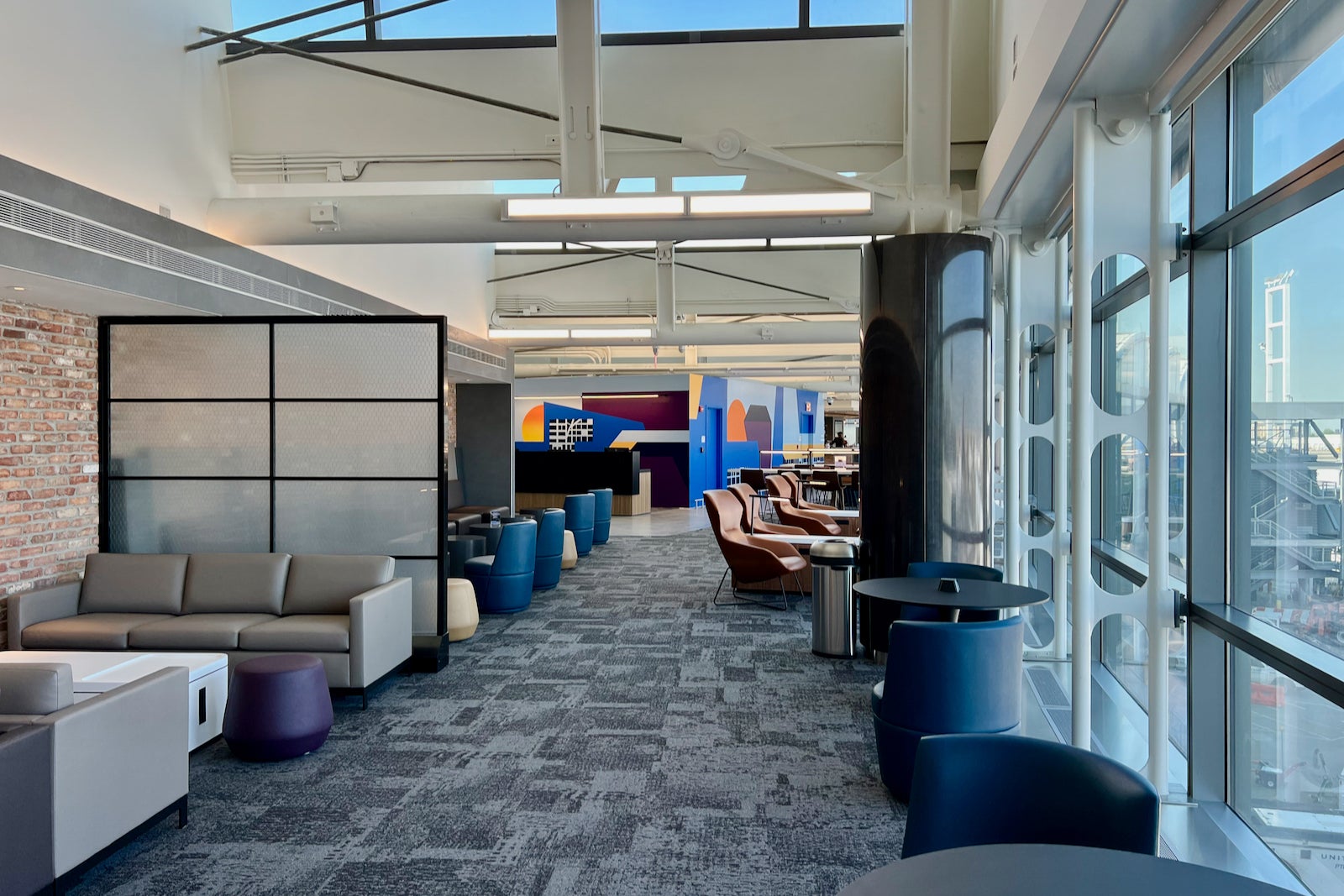 Despite a capacity of nearly 500 flyers, this United Club is especially prone to overcrowding since it's the only permanent United membership lounge open in the entire airport.
The old club near C74 is undergoing a gut renovation, and United is building a brand-new location in Terminal A.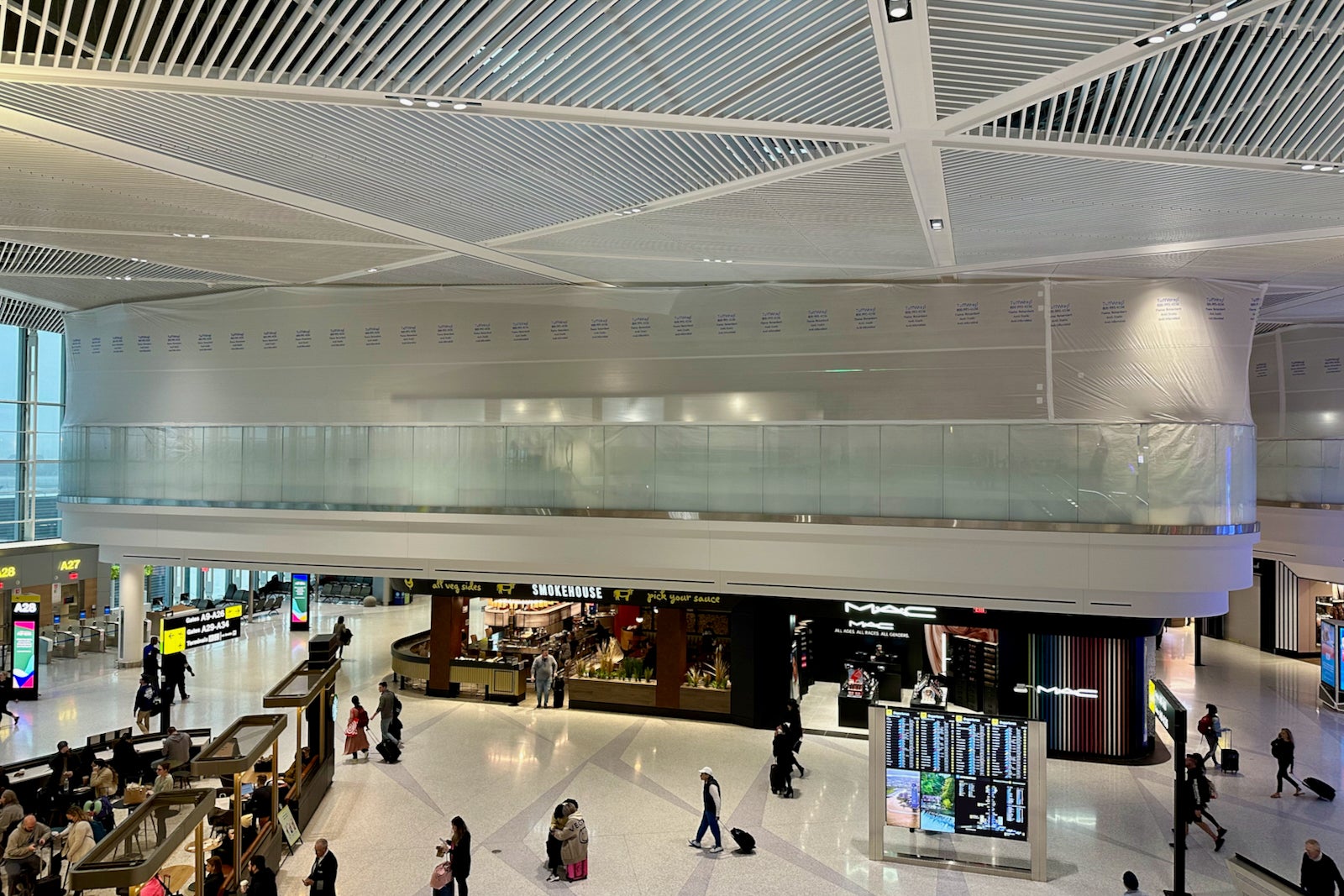 While these new and renovated clubs have been in the works for a while, Cox shared an updated opening timeline with TPG.
The new club in Terminal A will open at the end of the second quarter (around June), while the revamped C74 club will reopen at the end of the third quarter (in September).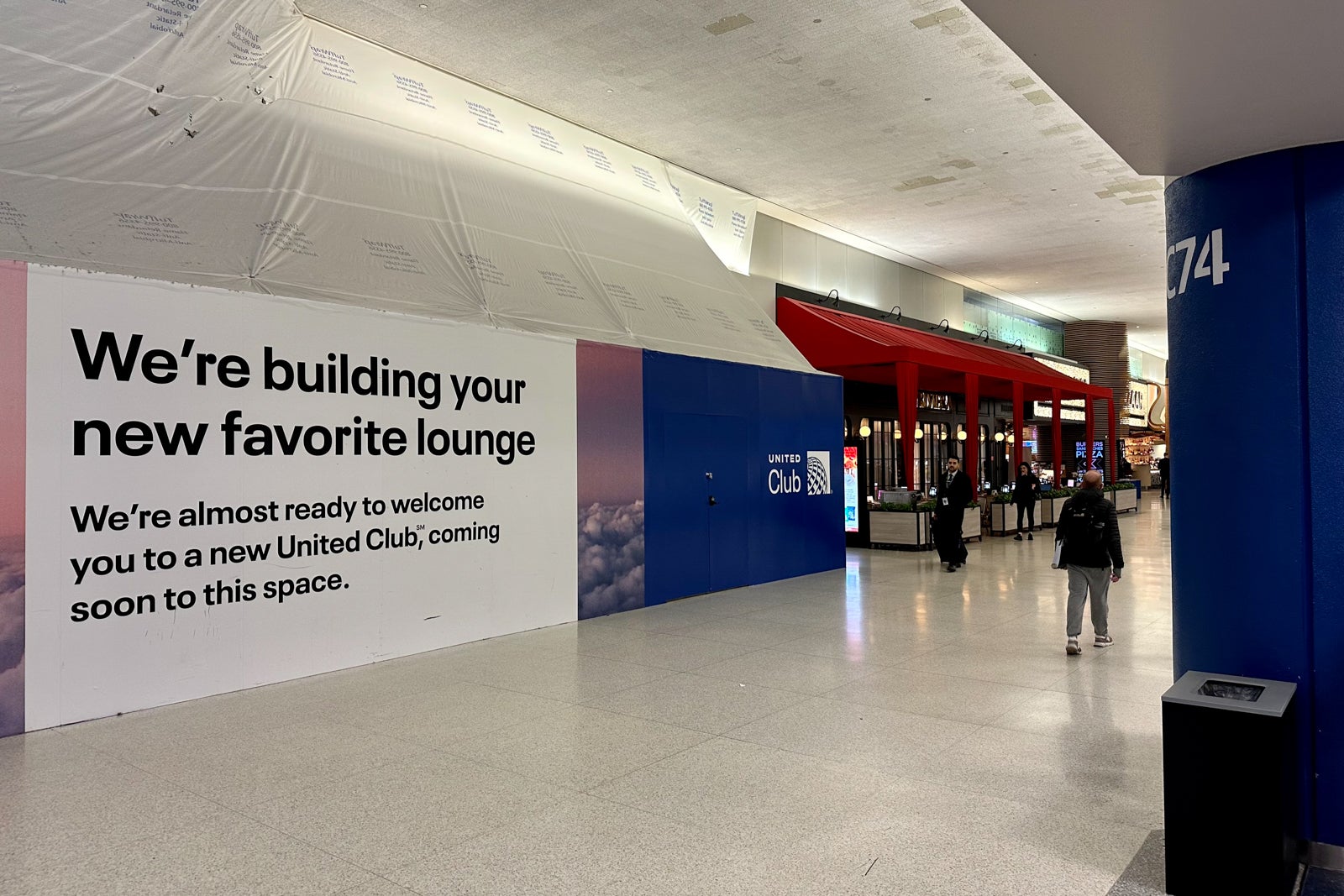 Both lounges are expected to look like the new C123 club in terms of design, Cox teased.
Upgauging is the key to growth
Newark Airport isn't slot restricted in the same way that LaGuardia, JFK and Washington Reagan National are.
That said, "traffic flow" is managed by the Federal Aviation Administration, which restricts Newark's operations to 79 combined takeoffs and landings each hour.
Those operations are split between all of the airport's carriers, though United is by far the biggest. Every time a ground delay program or bad weather hits the airport, United is adversely affected.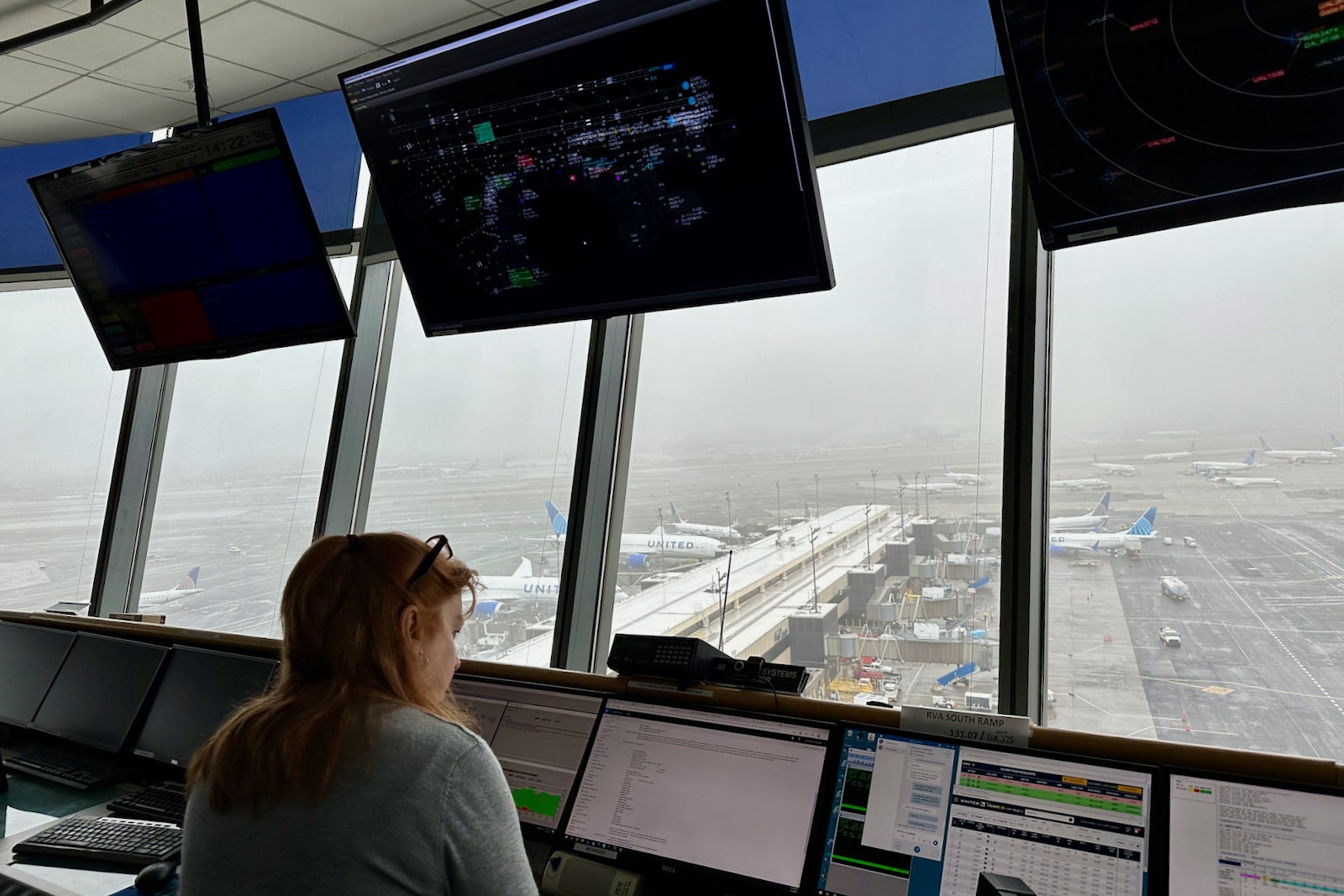 Given the cap on movements, United can't grow in Newark by adding more flights; in total, the airline can only operate a max of between 430 and 440 daily flights at Newark, Cox said.
So instead, the airline will grow with a different strategy: upgauging. By deploying larger aircraft at Newark, the airline can increase capacity without adding more flights to the daily schedule.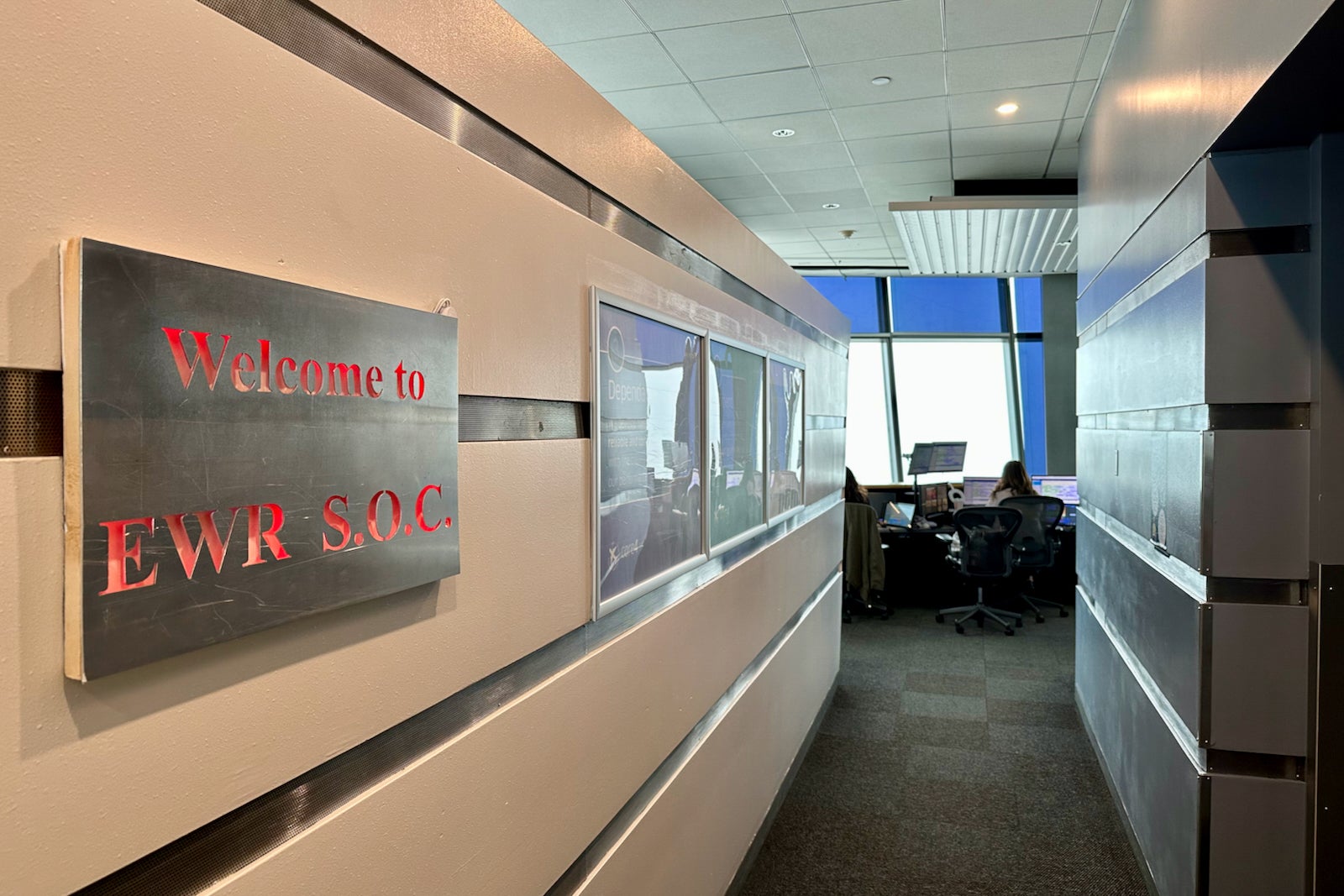 Upgauging works so long as there's demand for more seats and there's room for larger planes, and Cox said that there's both.
"When we would normally see like a 45% load factor [in January or February], we're still hovering at 80%. It's crazy. People are flying. They haven't stopped," he said about demand trends.
In terms of space for larger planes, Cox has plenty of parking spaces in the new Terminal A. As for which planes are coming to Newark, he said that "you'll probably see over time less and less United Express departures, more mainline departures. It doesn't necessarily have to be a wide-body, but mainline could be an Airbus or Boeing 737 or 757."
Related reading: