Editor's note: This post has been updated with new information.
Kimpton Karma Rewards folded into the IHG loyalty program in early 2018. But, to the delight of Kimpton loyalists, Kimpton Inner Circle status still exists within the IHG One Rewards program.
Kimpton Inner Circle is an invite-only status that offers perks at Kimpton hotels and restaurants. Unlike other IHG One Rewards elite status tiers, there aren't published qualification requirements for Kimpton Inner Circle. And, unlike InterContinental Ambassador membership — IHG's other brand-specific status — you can't buy Kimpton Inner Circle status.
Here's what you should know about Kimpton's Inner Circle, including how to get an invite.
Related: Top IHG pet-friendly hotels for animal lovers
How do you get Kimpton Inner Circle?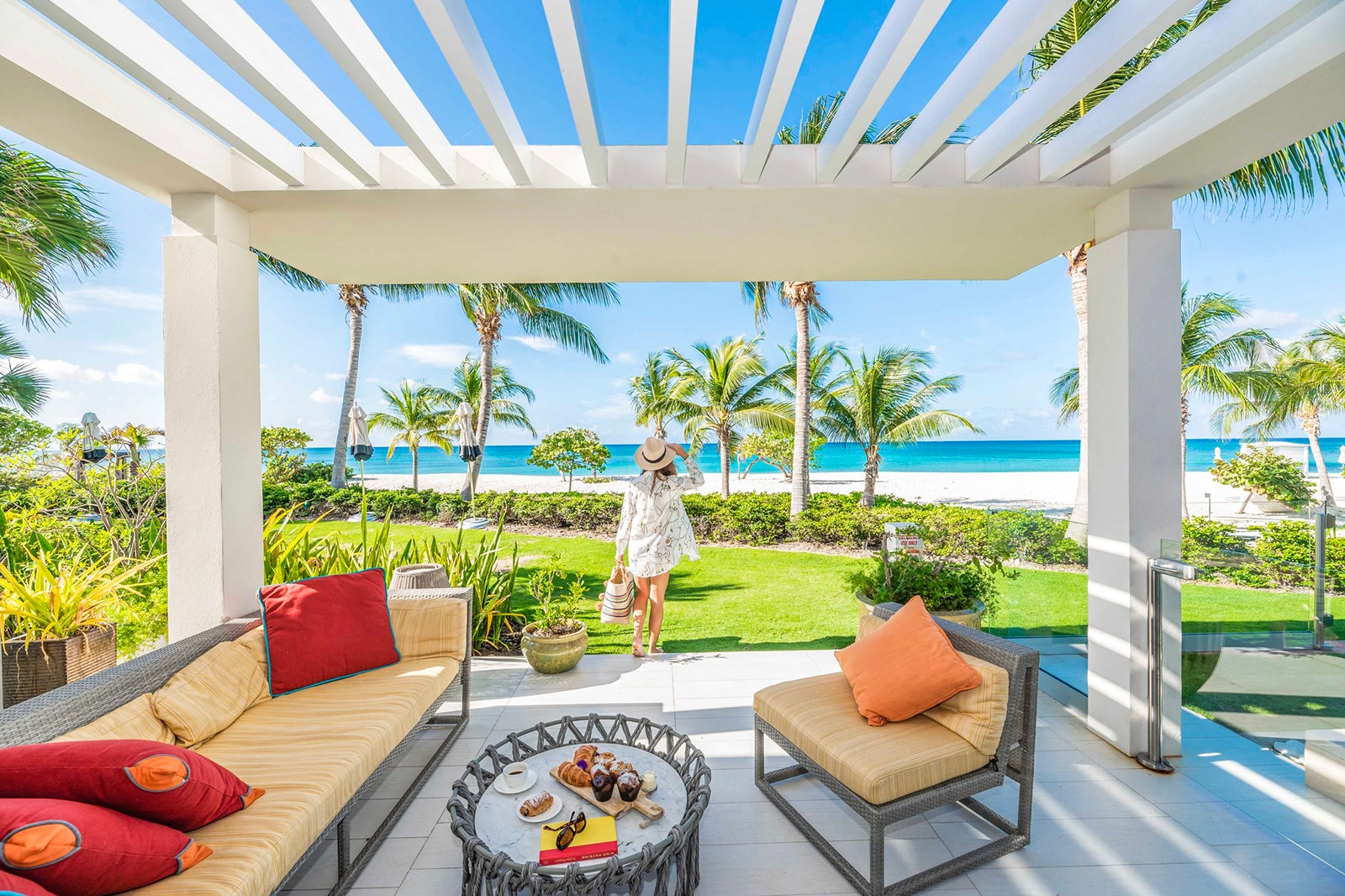 You must satisfy two criteria to receive an invite to Kimpton's Inner Circle. First, you must be an IHG One Rewards Diamond Elite member. Second, you must show loyalty to Kimpton by meeting unpublished criteria.
Kimpton generally sends out new Inner Circle invites every January. So, let's take a closer look at the two stated criteria for Kimpton Inner Circle.
IHG Diamond Elite status
To earn IHG One Rewards Diamond Elite status, you must complete 70 elite-qualifying nights or earn 120,000 elite-qualifying points during the calendar year. Once you earn Diamond Elite status, you'll keep it through the end of the following calendar year.
You can get IHG Platinum Elite status as a benefit of the IHG® Rewards Premier Credit Card or the IHG® Rewards Premier Business Credit Card. But if you want Diamond Elite status and a chance at getting an Inner Circle invite, holding a cobranded IHG credit card won't provide elite-qualifying points or nights. However, the IHG Rewards Premier and IHG Rewards Premier Business are great ways to snag Platinum Elite perks and fourth-night-free rewards when redeeming IHG points while you work toward Diamond Elite status.
Loyalty to Kimpton
IHG doesn't publish specific loyalty criteria for Kimpton Inner Circle. But, presumably, qualification is based on how frequently you stay with Kimpton properties and how much you spend at Kimpton properties.
Related: The 19 best IHG hotels in the world
Kimpton Inner Circle benefits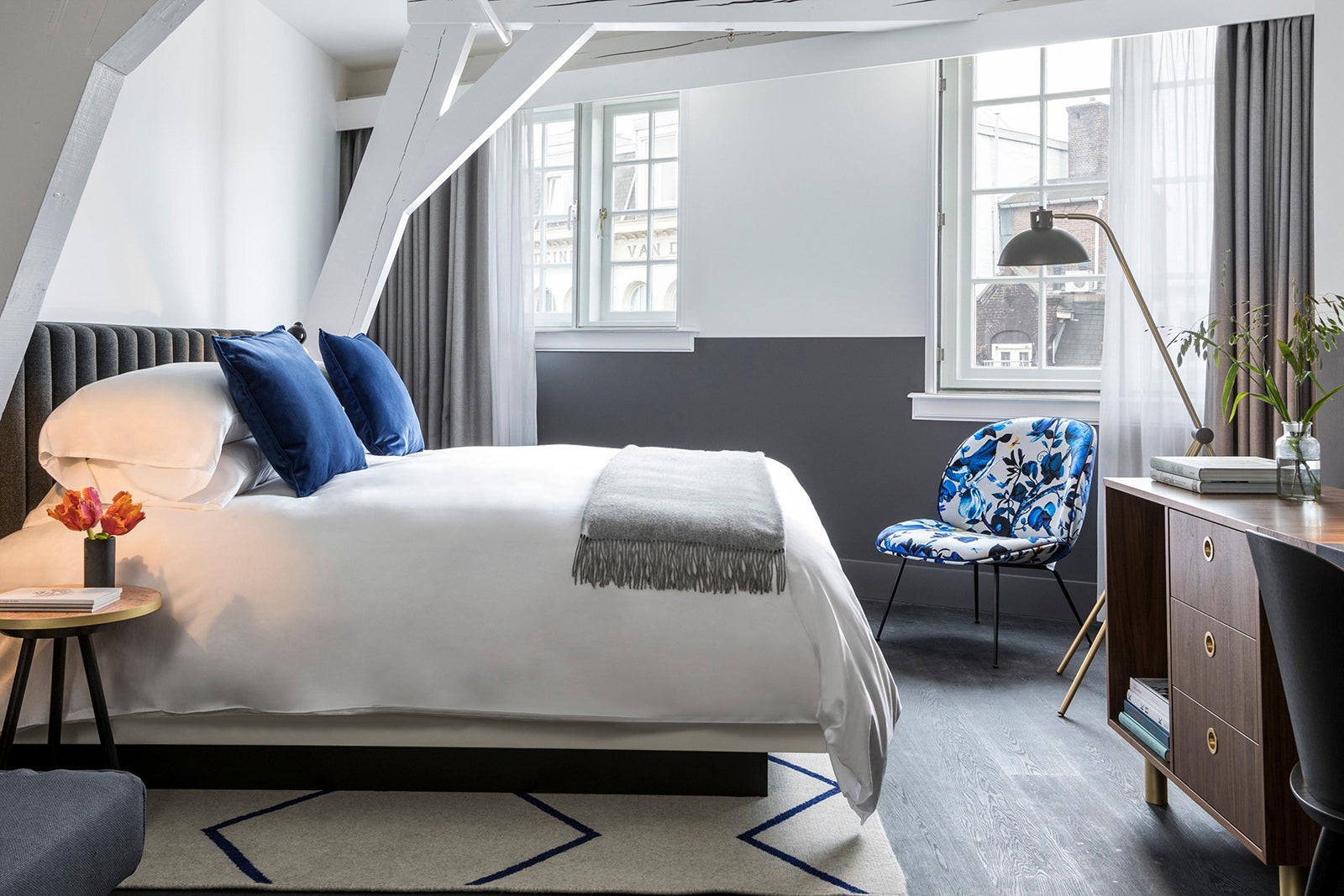 You must hold IHG One Rewards Diamond Elite status to become eligible for an invite to Kimpton's Inner Circle. So, you'll get Diamond Elite benefits at all IHG brands. And you'll get Diamond Elite and Inner Circle perks when staying at Kimpton properties.
Specifically, Kimpton Inner Circle members can expect the following extra perks at Kimpton hotels.
Inner Circle amenity
Kimpton will provide a favorite snack and drink during each stay as an in-room amenity. You can set your preferences in your online profile or by calling the Inner Circle VIP line.
Each hotel will do its best to provide a snack and beverage that meets your preferences, but you may not get exactly what you request during every stay.
Chef's taste
You can enjoy a complimentary chef's taste when you eat dinner at participating Kimpton restaurants. The chef's taste is usually a small appetizer or dessert.
You don't need to stay with Kimpton to enjoy a chef's taste while having dinner, but you do need to let the restaurant staff know you're an Inner Circle member.
New hotel free night
Inner Circle members get one new hotel free night certificate each calendar year. Members can use the new free night at select new Kimpton properties in North America based on availability and at the property's discretion. When staying on a new hotel free night, you'll book into a deluxe category room.
To use the free night, you must be a current Inner Circle member with at least three qualified stays at different Kimpton properties within the last 12 months. And note that although the new hotel free night covers the cost of the room, you'll still need to pay for incidental charges, taxes and fees.
Related: 7 of the best hotel credit cards that come with an annual free night
Guaranteed one-category room upgrade
Kimpton Inner Circle members are guaranteed a one-category upgrade above the room type booked when checking in to Kimpton hotels. When staying at Kimpton properties that price all room types the same, you'll get a room in a better location.
This benefit doesn't include upgrades to presidential suites, specialty suites or suites with two bedrooms or more. Additionally, if you use a suite upgrade earned through IHG's Milestone Rewards program, you won't be eligible for an additional room upgrade at check-in due to your Inner Circle status.
Related: IHG food and beverage rewards are now redeemable worldwide
Guaranteed early check-in and late checkout
You can check in beginning at 10 a.m. on your arrival day. If your room isn't available early, you can use another room until yours is ready – and you can keep your room as late as 4 p.m. on your departure day.
Those set times mean you can rely on having extra time in your room when needed.
Waived amenity fees
You won't need to pay guest amenity or destination fees when staying at Kimpton properties, but you'll still need to pay resort fees and surcharges.
When I looked at several popular Kimpton hotels, each property advertised guest amenity fees instead of resort fees. For example, the Kimpton Seafire Resort has an $80-plus-tax guest amenity fee per night. But while the Kimpton La Peer Hotel has a $35-plus-tax guest amenity fee per night, it also has a $10-plus-tax hotel worker protection ordinance surcharge per night.
Related: Hotel resort fees are out of control and need to end now
Premium internet
When staying at Kimpton hotels, you'll get complimentary internet at the highest speed the property offers.
VIP phone line
You'll also get access to a VIP phone line connecting you with Inner Circle agents. These agents can assist with IHG reservations and answer questions about Diamond Elite and Inner Circle benefits. Even if you don't call IHG frequently, these agents can make the process better when you need to do so.
Related: Best IHG beach hotels ranging from family-friendly resorts to luxury stays
Bottom line
Kimpton's Inner Circle only provides perks at Kimpton properties. But, unlike IHG's other brand-specific elite status, InterContinental Ambassador, you can't purchase Kimpton Inner Circle. Instead, you must earn IHG Diamond Elite status and hit unpublished loyalty thresholds with Kimpton to get an invite. With all the perks and benefits offered, being loyal to IHG (and Kimpton in particular) could be worthwhile.
Related reading: