Southwest and American are among the hardest hit airlines as an unusual snow and ice storm centered on Texas led to cancellations and delays across the country for a second day Wednesday.
A full 28% of American and 17% of Southwest flights were canceled today, according to the flight tracking service FlightAware.
That totals 2,285 canceled flights as of 2:50 p.m. (EST). That's on top of more than 1,900 cancellations yesterday and more than 5,000 delays into or within the United States.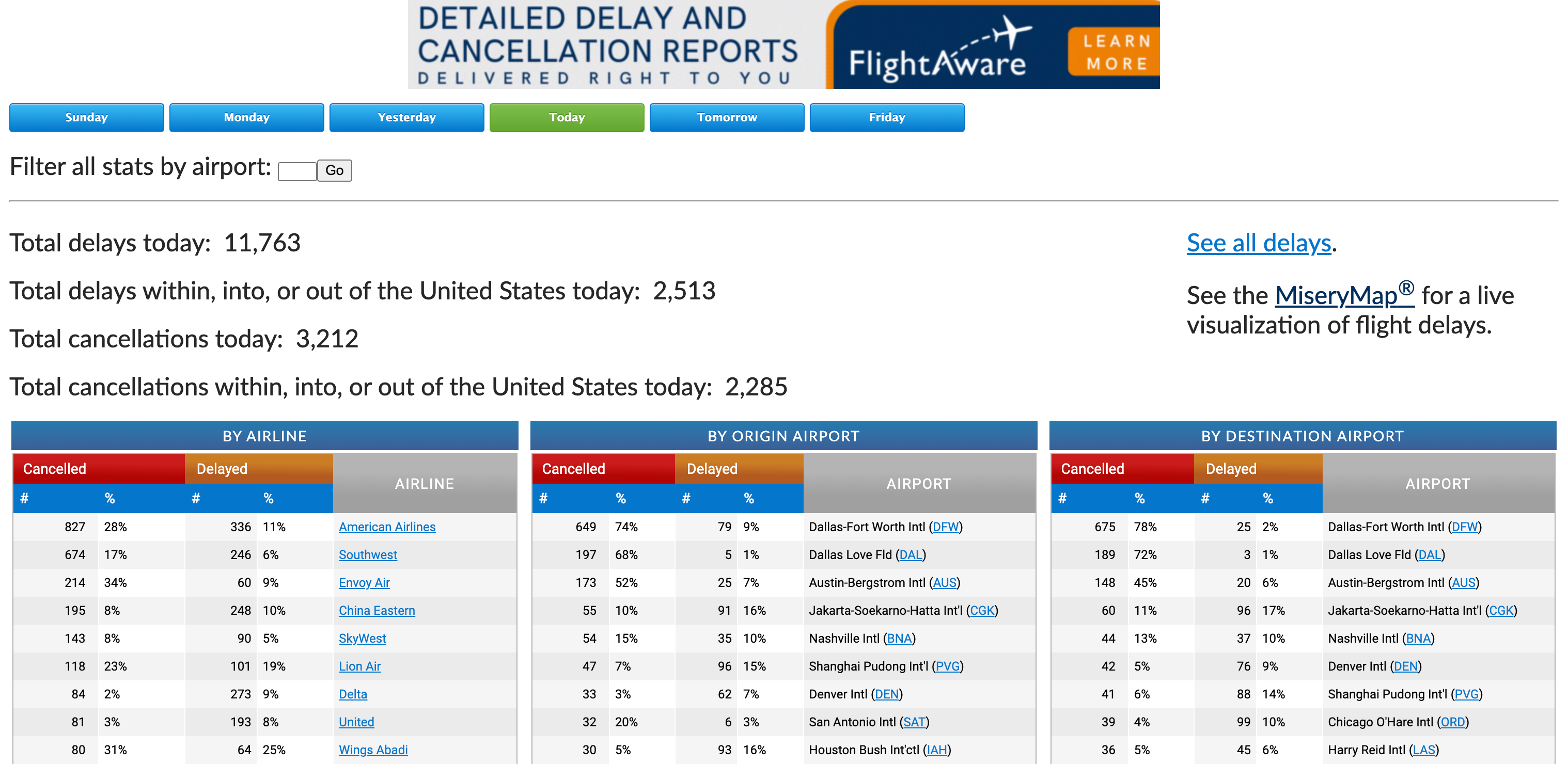 The current travel mess comes as Texas deals with the fallout from an ice storm that has led to traffic accidents, downed trees and subsequent power outages for portions of the state. The storm front is now spreading across the southern U.S.
Currently, the three worst-hit airports are Dallas-Fort Worth International (DFW), Dallas Love Field (DAL) and Austin Bergstrom International (AUS).
Both American Airlines and Southwest have issued weather waivers that should allow passengers to reschedule or cancel flights at no cost to them. United, Frontier and Delta have also issued weather waivers for the winter storm meteorologists have named Mara.
While it's nowhere near as bad as the winter storm that led to tens of thousands of delays and cancellations over the Christmas break, it is still impacting a large number of passengers.
The FAA has been highly critical of airlines' inability to get schedules back on track promptly after poor weather passes. The federal government will likely keep a close eye out to see how the airlines handle the recovery from this weather event.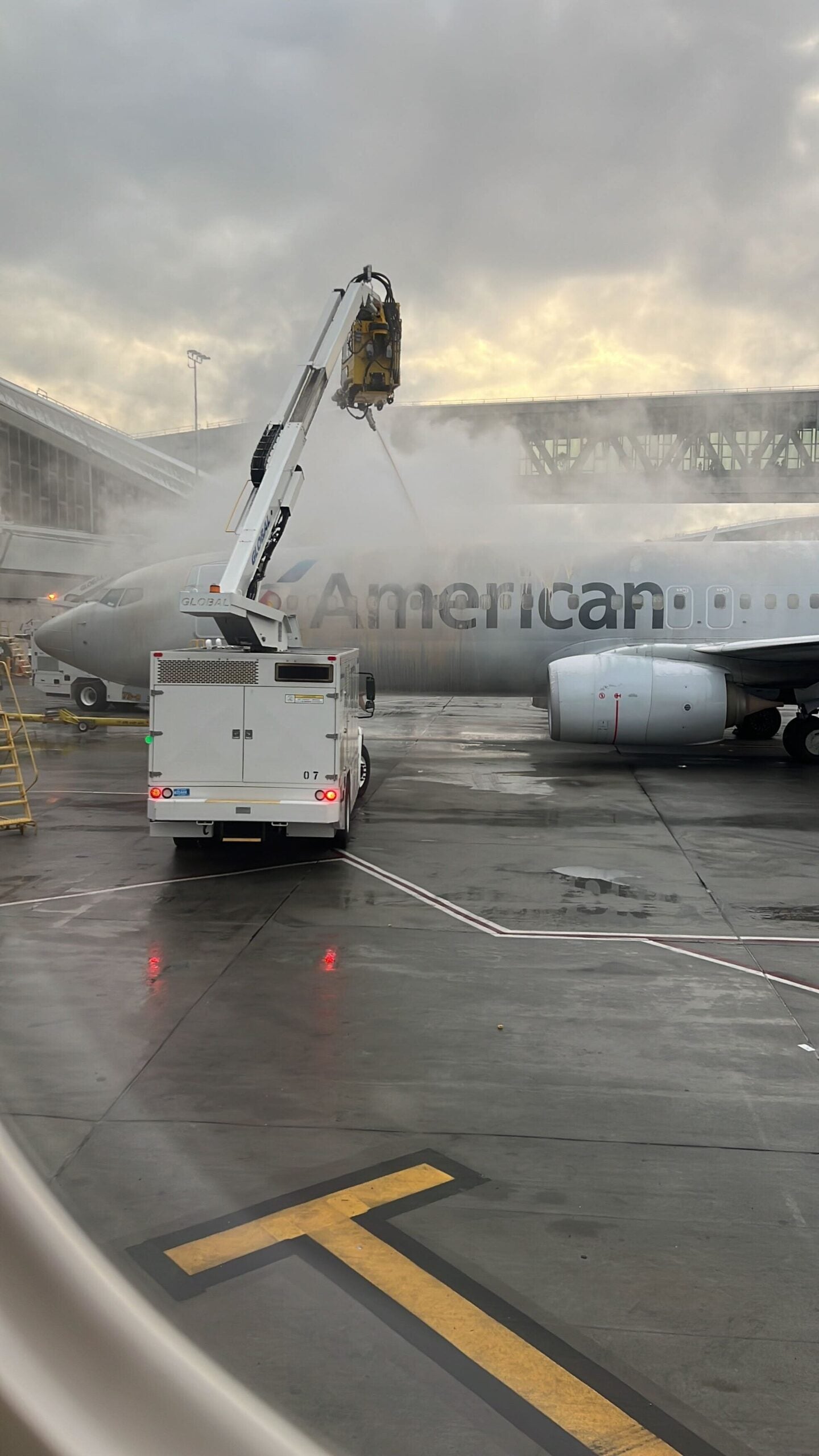 Whether caused by weather or other reasons, our basic advice for handling irregular airline operations remains the same: 
Fly nonstop if you can.
Don't check bags if you can avoid it.
Use Apple AirTags in your luggage and don't check valuables or medicine.
Check your credit card benefits. Your credit card may cover any extra expenses (like hotels, meals and ground transportation) you incur during long delays or cancellations.
Install the airline's app on your phone, so you can rebook yourself or make other changes.
Know what other airline(s) operate the route you need in case you can get rebooked on another carrier.
Remember that if you decide not to travel and the airline cancels the flight, you are entitled to a refund (not credit) Oftentimes, during severe weather, the airline will allow you to cancel or reschedule your flight with no change fees or cancellation fees.
Related reading: