Travelers flying with Alaska Airlines will now have even more choices when it comes to food.
The Seattle-based carrier has added a spate of new menu items across its first-class and main cabin, hoping to give travelers more fresh food options on board.
Alaska is doubling the number of preorder items available for the main cabin and providing five entree choices for first-class flyers. The carrier is also adding a peanut-free take on the classic peanut butter and jelly sandwich, which will instead be made with toasted cashew and oat butter.
Want more airline-specific news? Sign up for TPG's free biweekly Aviation newsletter.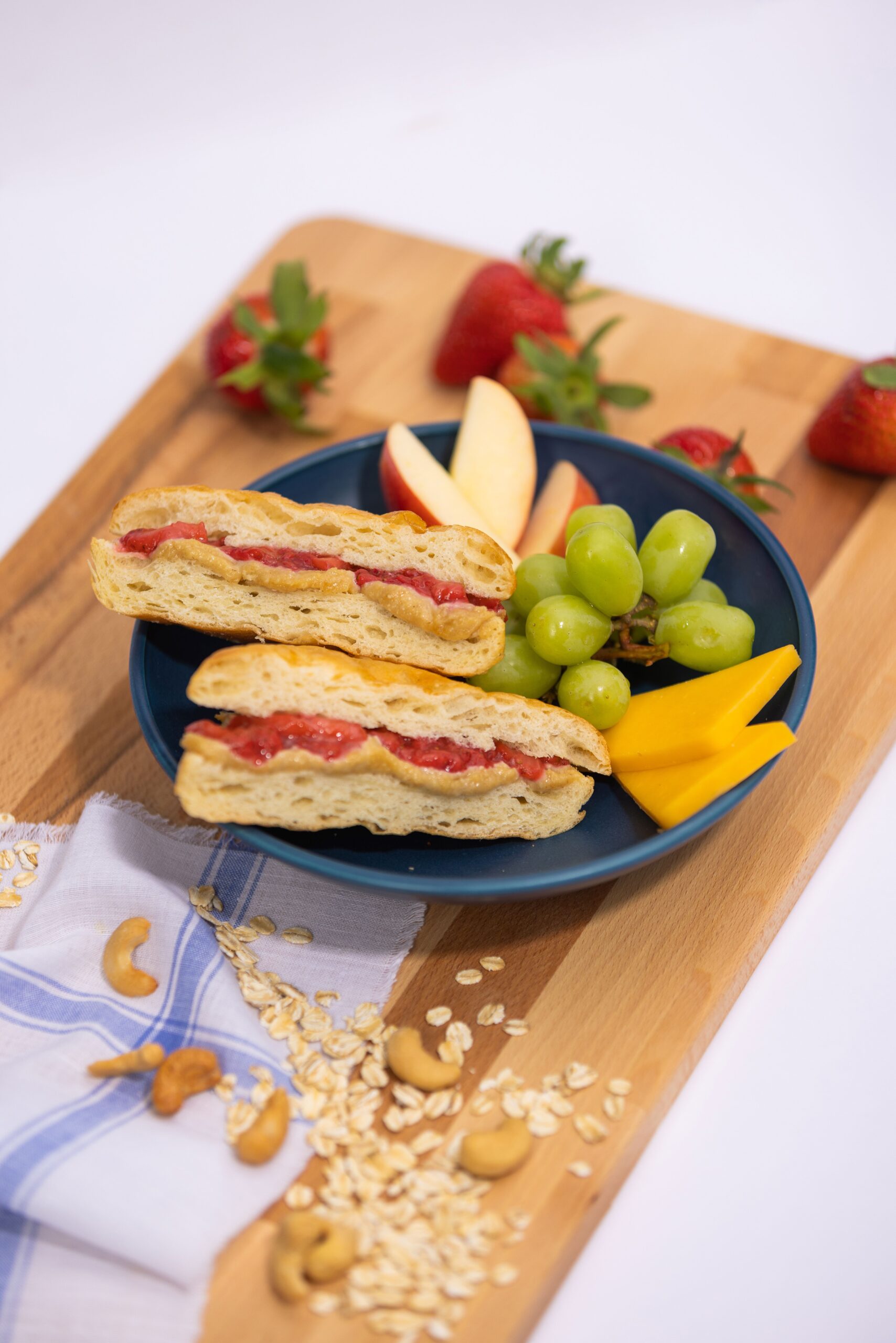 "We've worked hard to give our guests of all ages a wider selection of food, from classic comfort food to more healthful options all while representing the vibrant flavors of the West Coast," Todd Traynor-Corey, Alaska's managing director of guest products, said in a statement.
In addition to the new menu items, Alaska plans to return to using glassware in first class on regional Embraer E175 flights and bring back printed menus on its larger planes operating coast-to-coast and Hawaii flights.
Related: Best burgers in the sky: We compared inflight hamburgers to see which was the tastiest
Find the new menu items below.
First-class
Breakfast: Beecher's mushroom omelet, chicken sausage breakfast bowl and lemon blueberry pancakes.
Lunch: Wedge salad with applewood bacon, Korean barbecue chicken sandwich and caramelized onion Angus burger.
Dinner: Chimichurri flat iron steak, herb-roasted chicken, lemon fennel manicotti and ginger beef stir-fry noodles. Some flights will also have the option of Beecher's flagship macaroni and cheese, and select flights departing from the San Francisco Bay Area will include a pork carnitas tamale on the menu.
Vegan preorder options include harissa and chorizo frittata made with Just Egg — a plant-based alternative to eggs — a spicy tofu wrap and a white bean chili with grilled polenta.
Main cabin
Breakfast: Turkey, bacon and tomato bagel sandwich, and smoked salmon bagel sandwich.
Lunch and dinner: Two new salads designed with Pacific Northwest salad chain Evergreens called "Stand Banh Mi" and "Strawberry Fields for Chevre." It'll also introduce two new wraps, including a Mediterranean chicken shawarma wrap and one with chicken and mango.
Alaska will bring back its cheeseburger made with Tillamook cheese for flights to and from Hawaii.
Alaska said it will also start serving Tire Amber Ale from New Belgium Brewing, which touts itself as the first-ever carbon-neutral beer. Additionally, Sierra Nevada Hazy Little Thing Hazy IPA and Schilling Hard Cider will join the first-class, preorder menu in July.