Alaska Airlines is betting that you're going to chase the sun this winter.
The Seattle-based carrier just announced an expansion in the Caribbean and Mexico, including its first-ever flights to the Bahamas and two notable new routes from Las Vegas.
The airline is adding service to Nassau, the capital of the Bahamas, beginning on Dec. 15. The airline will serve this popular leisure destination from both Los Angeles and Seattle, using Boeing 737 aircraft, through April 9, 2024.
The Bahamas represents the 101st destination that Alaska serves from Seattle, and this 2,887-mile route is enabled by the Boeing 737 MAX 9 aircraft, which can comfortably operate these roughly seven-hour flights.
Service from Los Angeles will operate four times a week, while flights from Seattle will operate three times a week.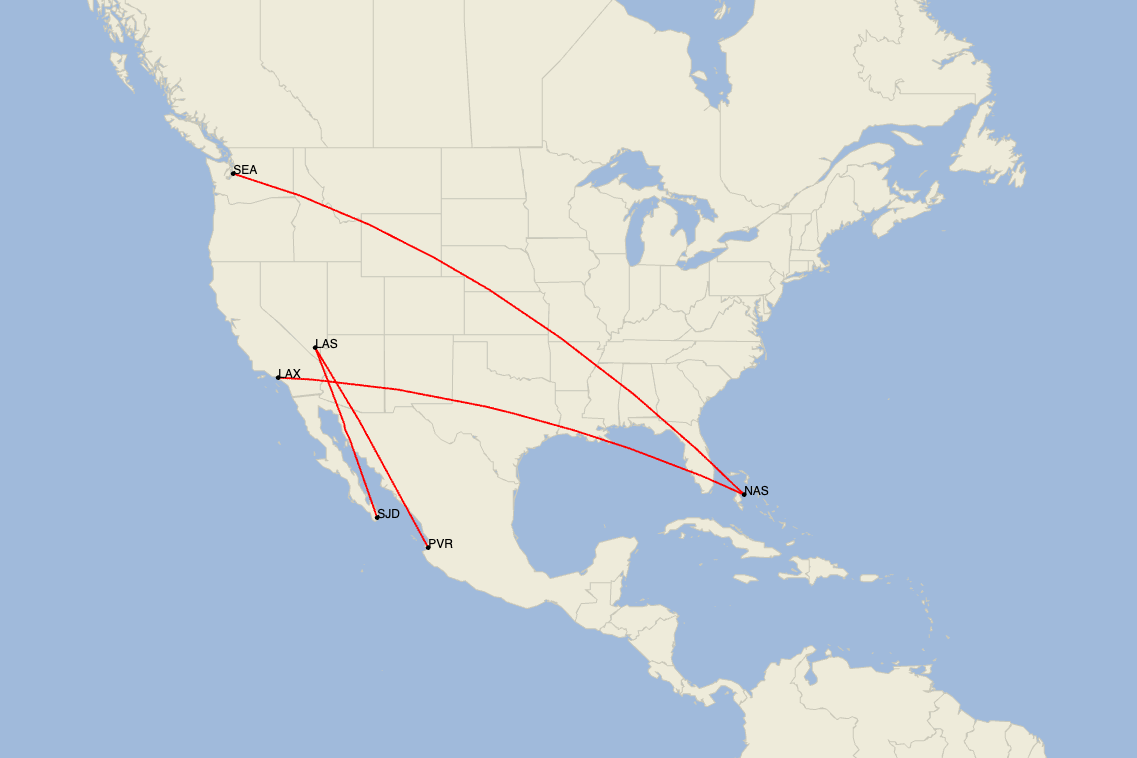 Alaska will mostly enjoy a monopoly on both routes. JetBlue just announced a nonstop flight (on a Mint business class-equipped Airbus A321) from Los Angeles to Nassau, but it'll only operate once a week on Saturdays beginning Nov. 4.
Other than the JetBlue flight, Alaska will be the only airline operating in both markets.
"We're excited to add a new dot to our route map and believe our guests will appreciate the convenience of nonstop service to the Bahamas this winter," said Kirsten Amrine, vice president of revenue management and network planning for Alaska Airlines, in a statement. "Whether our guests choose to stay in Nassau, or venture to the outer islands, the pristine beaches and crystal clear waters of the Bahamas await."
In addition to the Bahamas flights, Alaska is adding two new routes from Las Vegas, marking its first international service from this gateway. It'll add service to Puerto Vallarta and Cabo San Lucas, Mexico, on Dec. 14 and Dec. 15, respectively. (This seasonal service ends on April 9, 2024, and April 10, 2024, respectively.)
Both new routes will operate four times a week on Embraer E175 regional jets, which have a first-class cabin, an extra-legroom premium economy cabin and a standard economy cabin.
Frontier Airlines used to fly between Las Vegas and both Puerto Vallarta and Cabo San Lucas, but those two routes have been suspended since October 2022, Cirium schedules show.
Assuming that Frontier doesn't reenter the market, Alaska will enjoy a monopoly on its new international service from Las Vegas.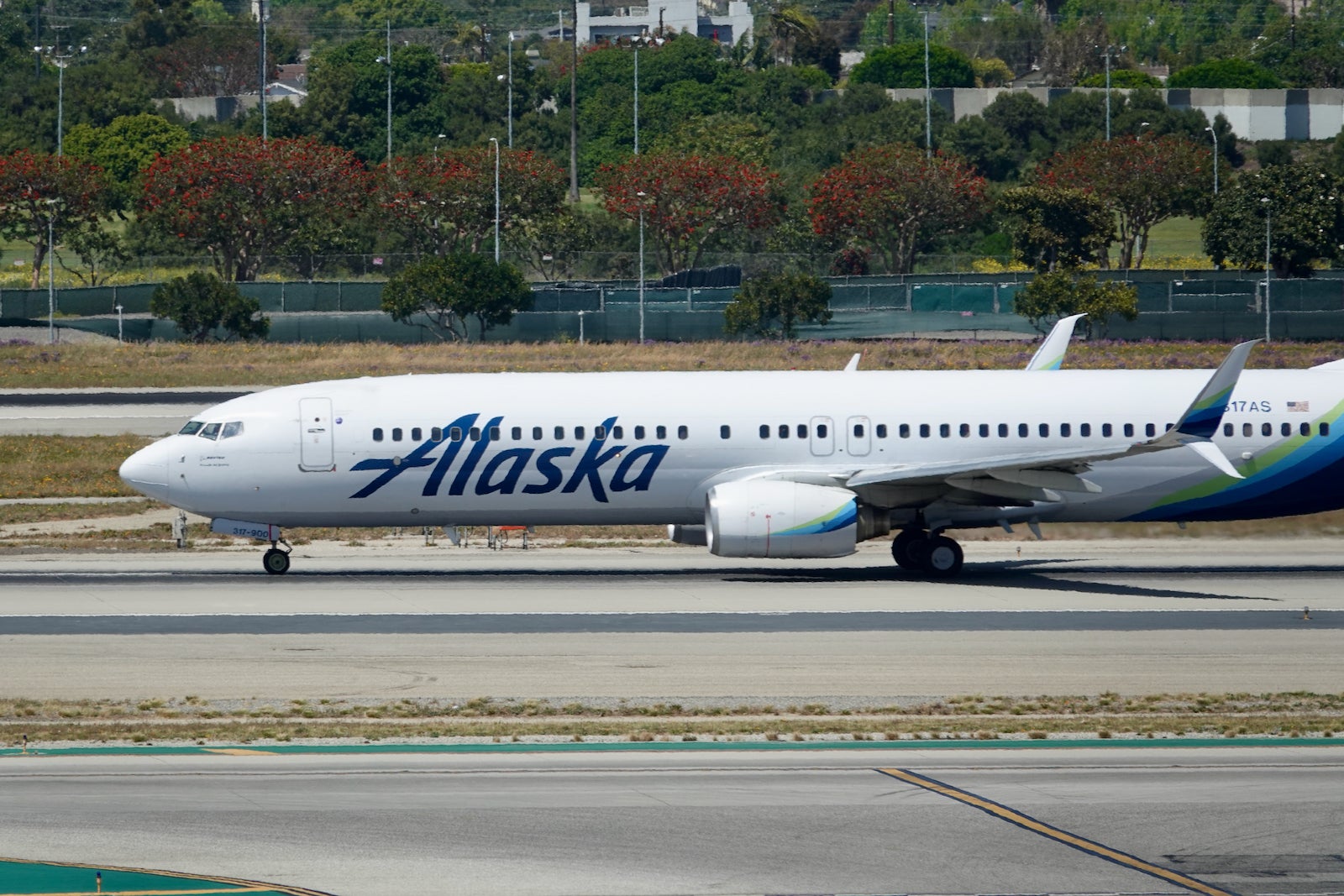 Since the coronavirus pandemic began, Alaska Airlines has struggled to fill some of its business-focused flights, especially from Seattle, where big tech companies such as Microsoft and Amazon have significantly cut back on travel.
Instead of sitting around and waiting for business travel to return, Alaska will point some of its airplanes at leisure destinations this winter. That shouldn't come as a surprise to aviation observers, as Alaska Airlines CEO Ben Minicucci said during the airline's first-quarter earnings call that it would change its network to reflect this new reality.
The airline already unveiled three leisure-focused routes earlier this month: Miami to Portland, Oregon; New York to Palm Springs, California; and Las Vegas to San Luis Obispo, California. Now, this latest batch of flights will appeal to travelers looking for a short-haul international trip.
In fact, Alaska says in its Tuesday announcement that "there's a continuing strong demand by travelers who want to venture to leisure destinations – whether it's a short plane flight along the West Coast or heading to a distant international location."
The new flights are already available for booking on Alaska's website.
For a limited time, introductory fares between Los Angeles and Nassau start at $169 one-way, while introductory fares between Seattle and Nassau start at $199 one-way.
Flights from Las Vegas to Cabo San Lucas and Puerto Vallarta start at $139 one-way.
Related reading: