If you're looking to save a quick buck on hotel bookings this summer, we've got a deal for you.
Through August 27, targeted Amex cardholders can spend $100+ on prepaid hotel bookings at expedia.com/amex and get a $20 statement credit back — especially useful for cheap one-night stays.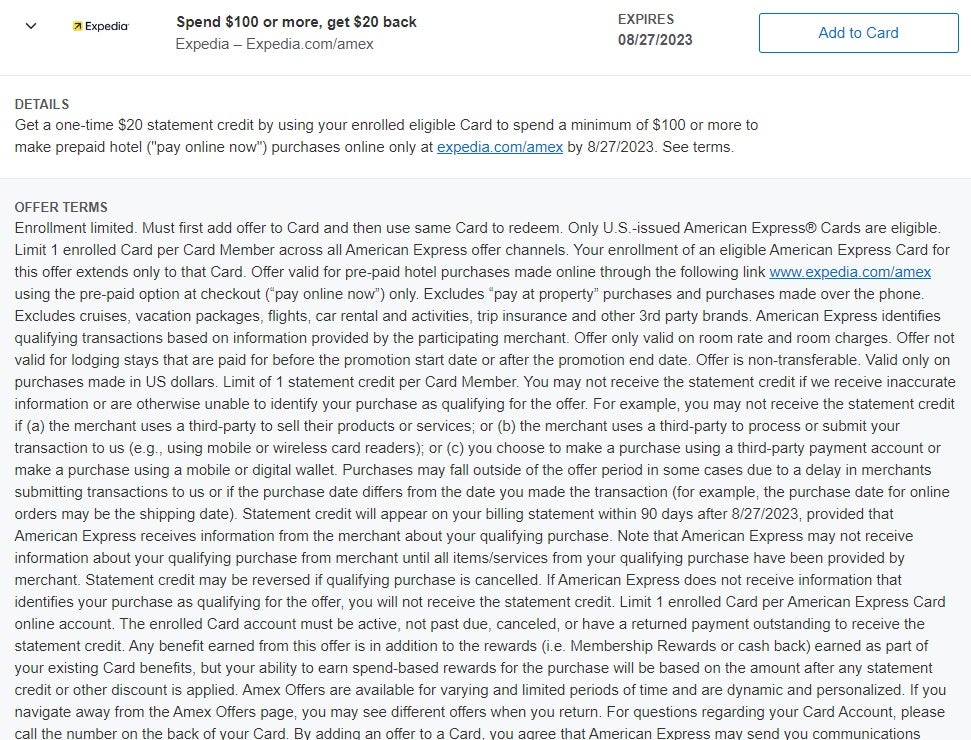 It's worth noting that this offer is valid only on pre-paid hotel purchases made through Expedia; it excludes cruises, vacation packages, flights, car rental and activities, trip insurance and other third-party brands.
Also note that by booking through Expedia as opposed to a hotel site, you'll lose the ability to receive points for your stay and enjoy elite status perks. We, therefore, recommend you cash in on this offer via a cheap one- or two-night stay, as opposed to your big summer blowout.
The $100 threshold includes taxes and fees, so a $90 hotel room with $10+ of taxes and fees will be sufficient to trigger the statement credit.
Remember add this offer to your card first and then book through expedia.com/amex to take advantage of this limited-time offer.