Editor's note: This story has been updated.
---
Though Amtrak initially only waived its change fees for reservations made through last fall, Amtrak appears to have quietly extended the deadline once again, this time through February.
This means that all Amtrak reservations made by Feb. 28 can be changed without an extra fee, regardless of fare type.

Last summer, Amtrak waived change fees for reservations made by Oct. 31, 2022.
At that time, it also extended "the removal of some restrictions on Multi-Ride tickets on the Northeast Corridor" through the same date, per an Amtrak spokesperson, who did not respond to a request for comment at the time of publication.
This applies to all Amtrak travel, including cash fares and trips booked with Amtrak Guest Rewards points.
The waiving of change fees applies to Amtrak classes across the board, including Saver tickets, the cheapest fare type.
Under normal circumstances, Saver fares are nonrefundable outside of the 24-hour period from the time of booking, and travelers must pay a fee of 25% of the total ticket price to make a change more than 24 hours after purchase.
When conducting a test booking for this story, Amtrak's website still notes that a "cancel/change fee may apply" to Saver fares, but that is not the case for travel booked by Feb. 28.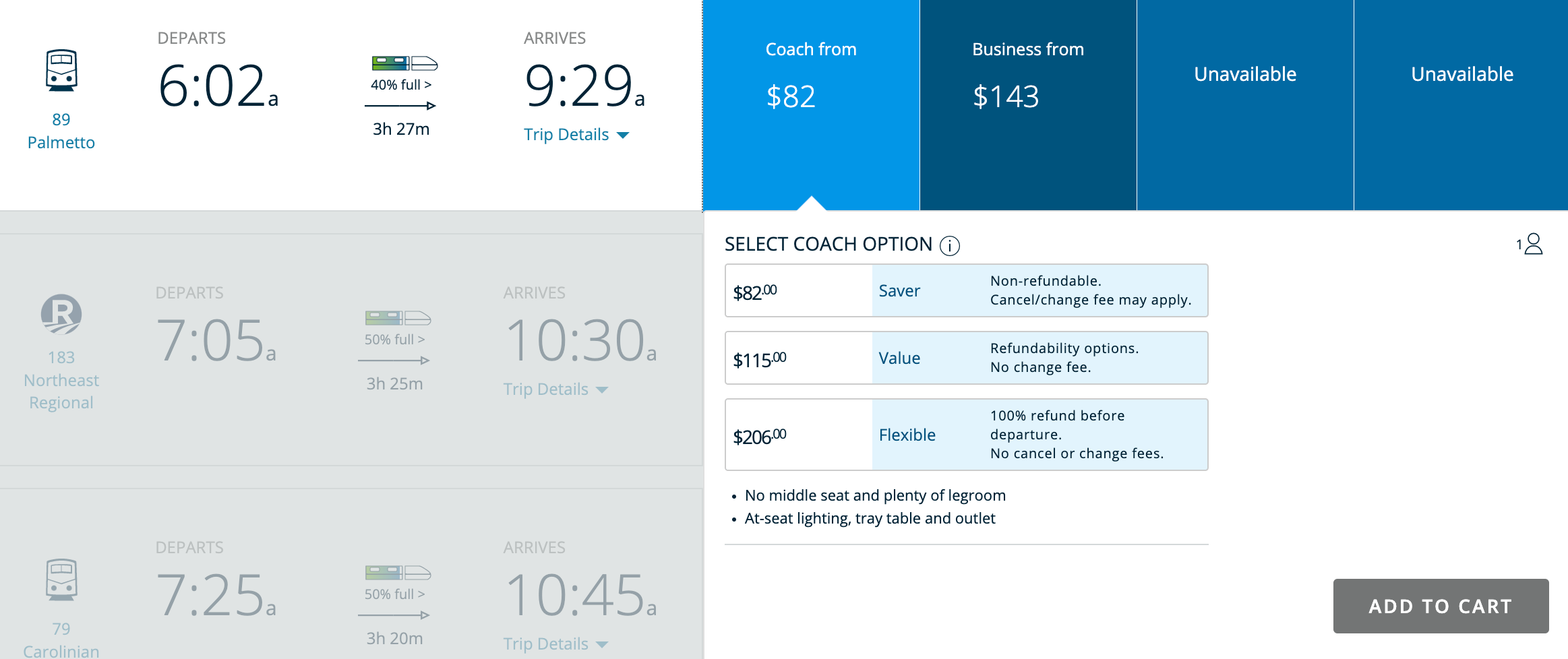 Amtrak previously waived change fees in response to the COVID-19 pandemic but resumed change fees for Saver coach fares in September 2021.
Just note that even though you can change your Amtrak reservation without a penalty, expect to pay a fare difference if your new ticket is more expensive. This is similar to the way that most airline fare changes work.
"A fare difference may apply to your new itinerary," according to Amtrak. "The change fee waiver does not apply to a previously purchased fare rebooked for the same train, date and origin/destination to a lower fare."
Bottom line
To modify your Amtrak reservation online, log in to your account and go to the "Modify Trip" tab or log in to the Amtrak app and find your reservation on the home screen.
You can also change your travel by calling an Amtrak customer service agent at 800-872-7245. However, we recommend changing your itinerary online or through the app for the quickest way to do so since you'll likely be put on hold if you call by phone.