There's no denying that I'm a Delta Air Lines fan.
I have been a Diamond Medallion member for the past couple of years, and plan to requalify this year if I can swing the higher qualifying requirements. Virtually all of my domestic flights are on the airline thanks to its extensive network from my home in New York City, and I've found its service to be a step above the competition. And whenever I've faced an operational meltdown or other issues, Delta has always made it right.
Another thing Delta does right is cobranded credit cards. The airline has a suite of cobranded cards issued by American Express, with each card offering different benefits. My card of choice is the Delta SkyMiles® Reserve American Express Card which I've kept in my wallet for almost three years. And even with my annual fee coming due in the next few months, I plan to pay it yet again.
This card has a slew of benefits not seen on other premium airline credit cards, including a way to fast-track to elite status. In this article, I will run through some of these benefits and discuss why I continue to keep the Delta Reserve card in my wallet, and why I spend on the card every year.
15% discount on award flights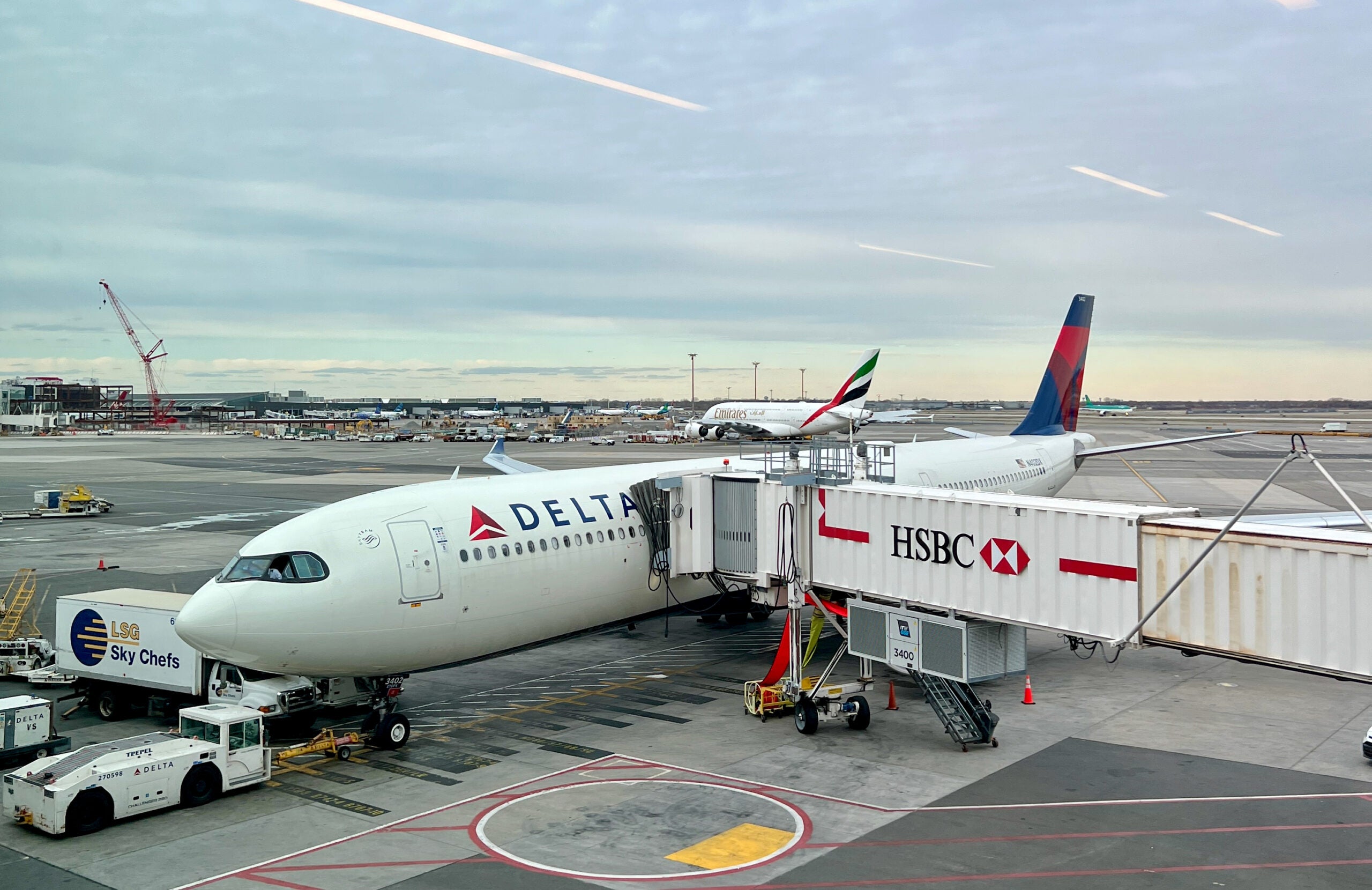 TakeOff 15 is the card's newest feature, and it's also included with the Delta SkyMiles® Gold American Express Card and Delta SkyMiles® Platinum American Express Card, as well as their business equivalents. As the name suggests, the benefit takes 15% off all Delta award tickets so long as Delta or Delta Connection operates them.
The discount is applied automatically and shows on Delta's award calendar. In turn, this makes for some very cheap award tickets. For example, you can consistently book short-haul basic economy tickets on off-peak dates for as little as 3,800 SkyMiles.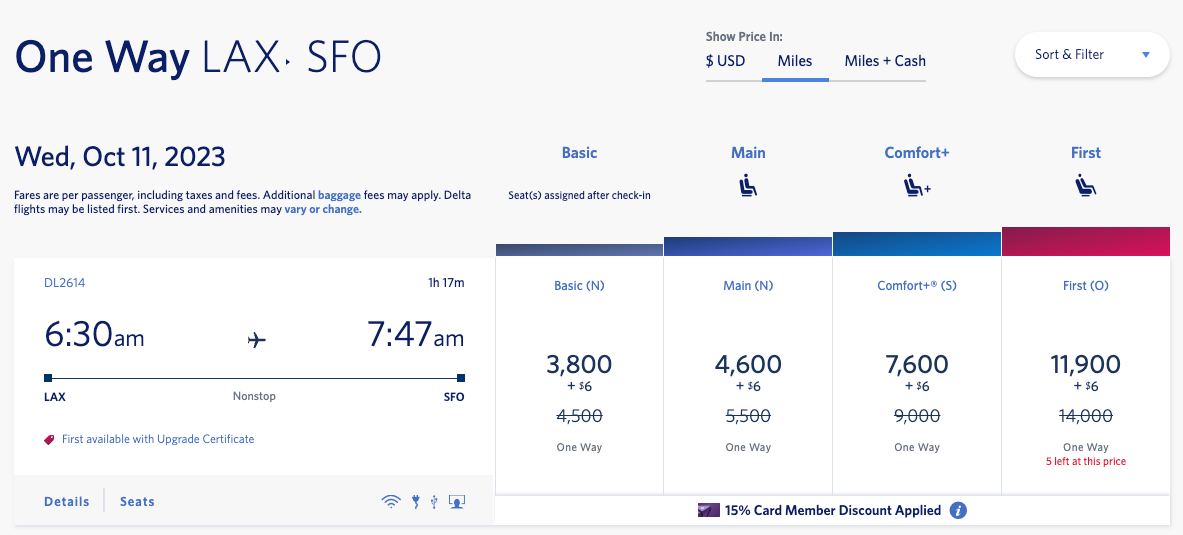 There are deals to be found on longer domestic flights too. For example, you can consistently book nonstop transcontinental flights for less than 15,000 SkyMiles in basic economy, or even fewer miles if you don't mind a connection.

Remember, Delta awards Medallion Qualification Dollars, Miles and Segments on award tickets, excluding basic economy. So, each discounted award ticket you book brings you closer to elite status. This is one of my favorite parts of the SkyMiles program, and it makes booking mileage tickets even more valuable as I work to earn status every year.
Related: How Delta SkyMiles fit into my points and miles strategy
Included companion certificate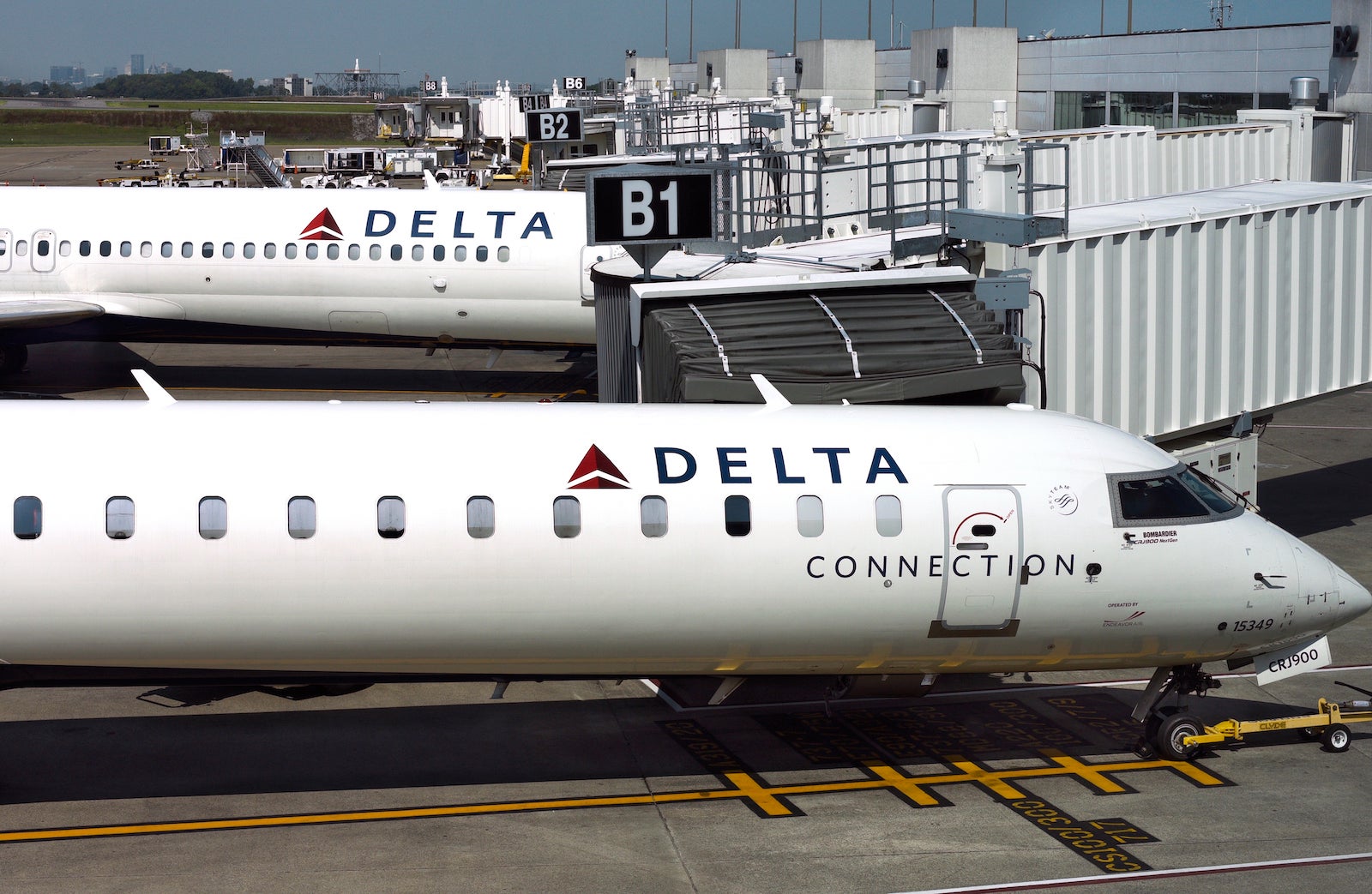 One exclusive perk of the Delta Reserve is its annual companion certificate.
This lets you bring a companion with you on a round-trip ticket within the continental U.S. for the cost of taxes and fees, which are no more than $80. This can be in Main Cabin, Comfort+ or domestic first class.
Companion space can be limited, but if you time your flights correctly, you can use it to save a pretty penny. In the past, I've used it to fly my partner and myself to Salt Lake City and saved us well over $300 in the process.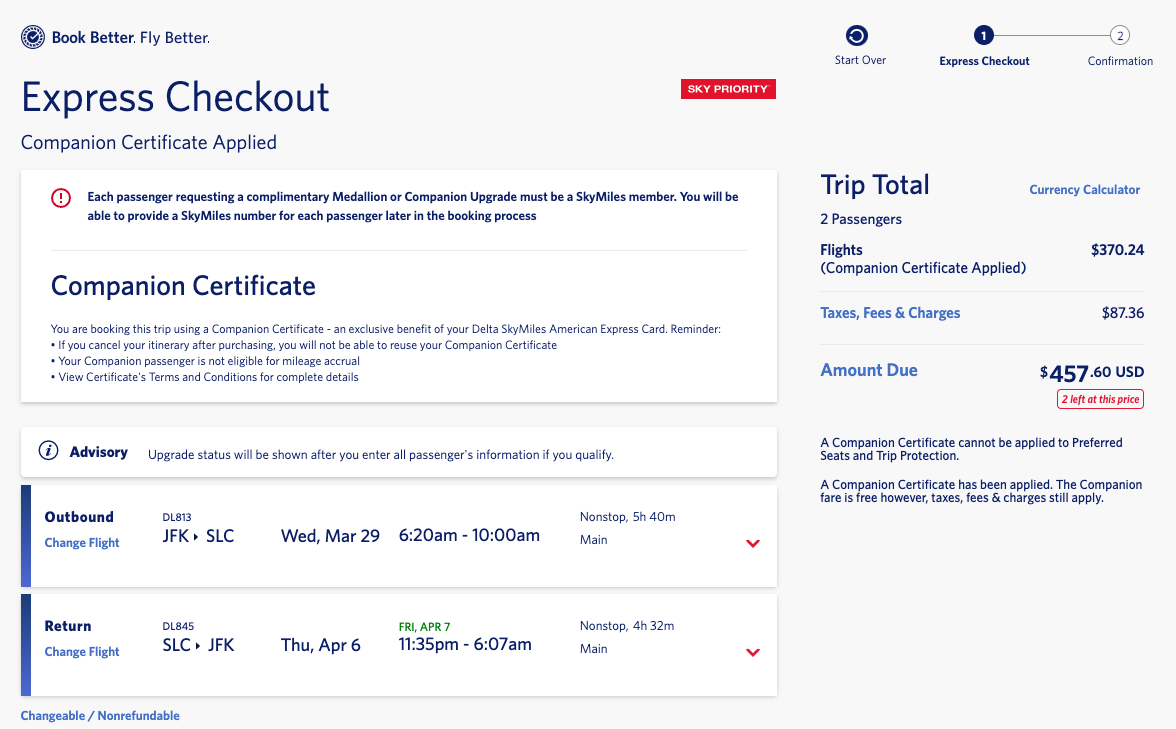 Depending on the flight I redeem my companion pass for, this could easily offset the Delta Reserve's $550 annual fee (see rates and fees).
Related: Your complete guide to the Delta SkyMiles program
Upgrade priority
 

View this post on Instagram

 

I have a good upgrade track record as a Diamond Medallion with over half of my flights being upgraded. Given the majority of them are to/from the New York City area, this is impressive to me.
But it's not just my Diamond Medallion status that gets me an upgrade — the Delta Reserve card comes into play too. Elites with the card are prioritized above elites in the same tier without a Delta Reserve card. This puts me ahead of other Diamonds on the upgrade list, improving my shot at a free seat at the front of the plane.
It's hard to peg a cash value to this benefit, but it's a nice addition for Delta elites. The elite tiers are still crowded after years of pandemic rollovers and extensions, so any extra priority could make or break your next Delta upgrade.
Related: The ultimate guide to getting upgraded on Delta
Earn MQMs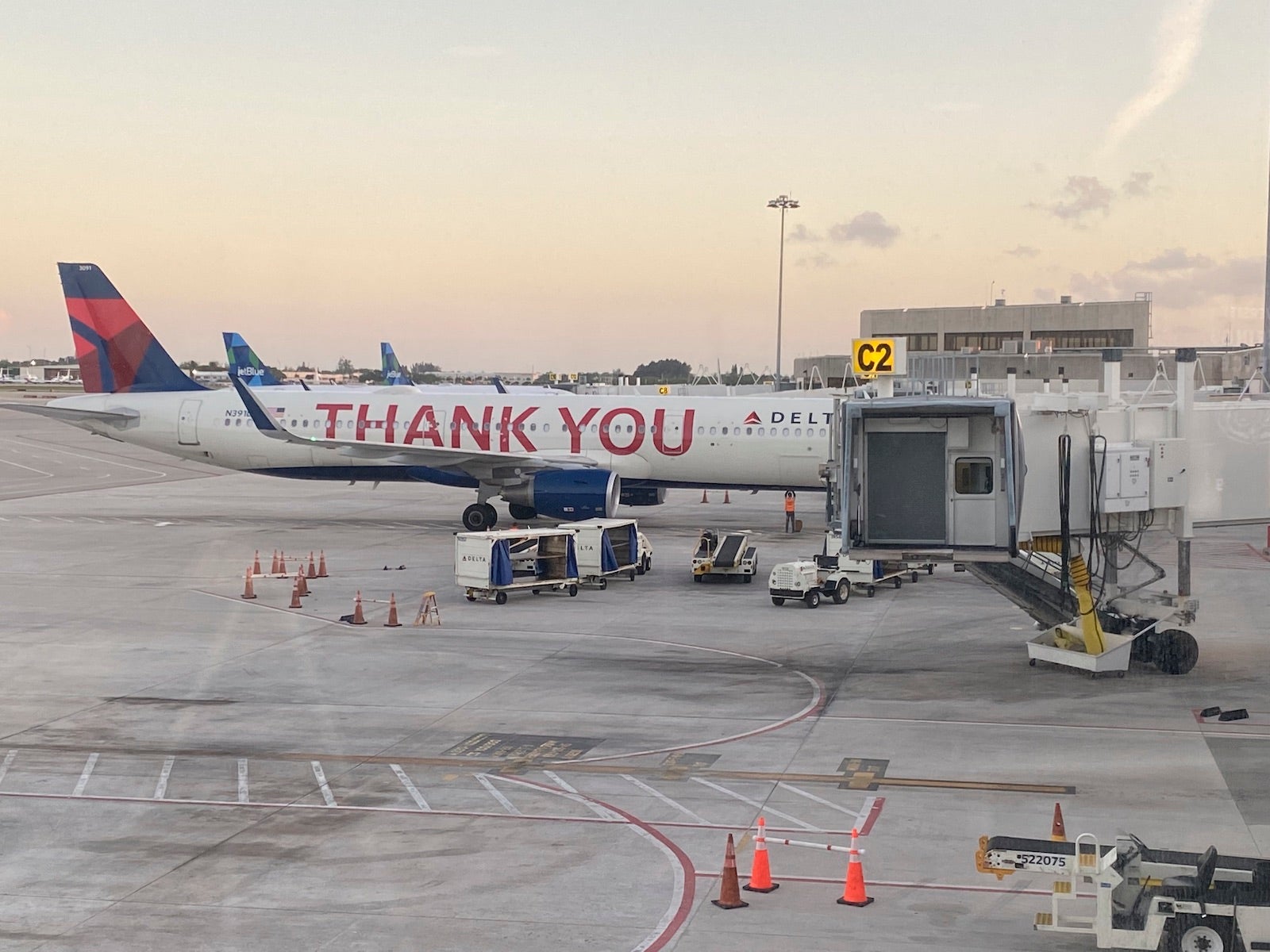 Now that Delta is finished rolling over all Medallion Qualification Miles earned during the pandemic, many Delta elites have to worry about their MQM count again this year.
Usually, these are earned by flying: you earn 1 MQM per mile flown in economy and 1.5 on most first class, Premium Select and Delta One tickets. However, you can also pad your account by spending on the Delta Reserve or Platinum cards, or their business equivalents. Spending on the Delta Reserve is advantageous, however, because it awards 15,000 MQMs per $30,000 spent, up to 60,000 MQMs.
In theory, you could use this to spend to Gold Medallion with just one credit card. MQM earnings stack per card, so you could open a Delta SkyMiles® Reserve Business American Express Card and earn up to 120,000 MQMs between the two.
I won't need the MQMs this year thanks to the excess MQMs rolled over from last year. However, I will likely spend enough on my card to meet the first bonus MQMs tier. These will also roll over to next year, making it easier for me to earn status again.
Related: Chasing Diamond: Why I flew to South Africa for 3 days to requalify for Delta elite status
A powerful MQD waiver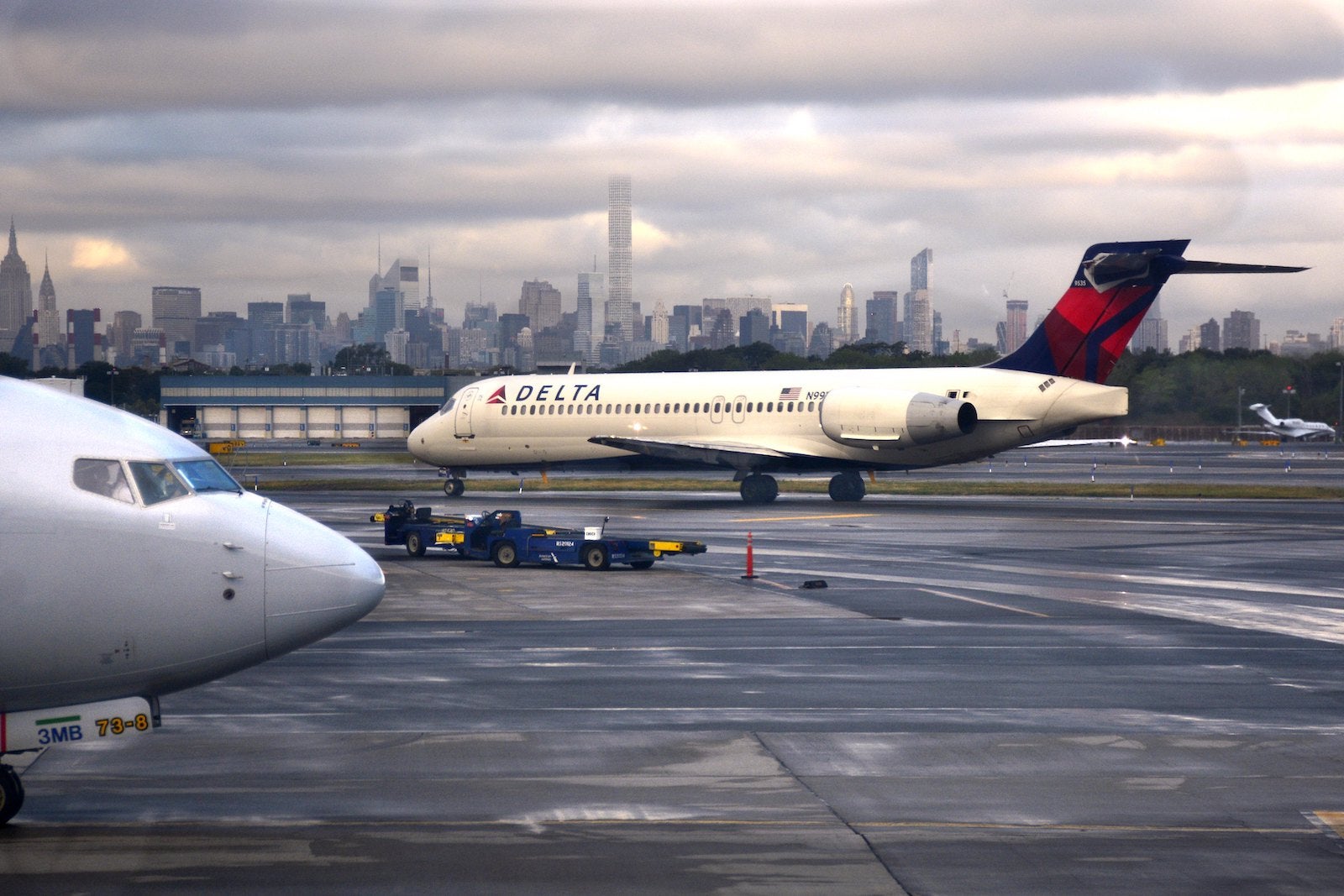 Another upside to spending on the Delta Reserve card is the Medallion Qualification Dollar waiver you earn after spending $25,000 on the card in a calendar year. This waiver is valid for Silver, Gold and Platinum status. Meanwhile, the Diamond MQD waiver requires a whopping $250,000 in spending, which is well beyond my range.
I plan to put $30,000 in spending on my card this year to earn the initial MQMs bonus and the MQD waiver. Even though it won't waive my MQD requirement for Diamond Medallion, it will give me a fallback to Platinum if I can't meet Delta's higher requirements for Diamond this year. This is a very real concern I have, given it now takes $20,000 MQDs to maintain Diamond.
Thanks to my year-end MQMs rollover, meeting the $25,000 spending requirement would give me Platinum Medallion status without setting foot on a plane this year. This would be a nice "soft-landing" to Platinum Medallion. Again, while Delta didn't roll over all MQMs this year, the airline always rolls the excess MQMs you earn on top of your earned status tier. This means I started the 2024 Medallion year with just under 130,000 MQMs in my account.
Related: What is Delta Air Lines elite status worth?
Lounge access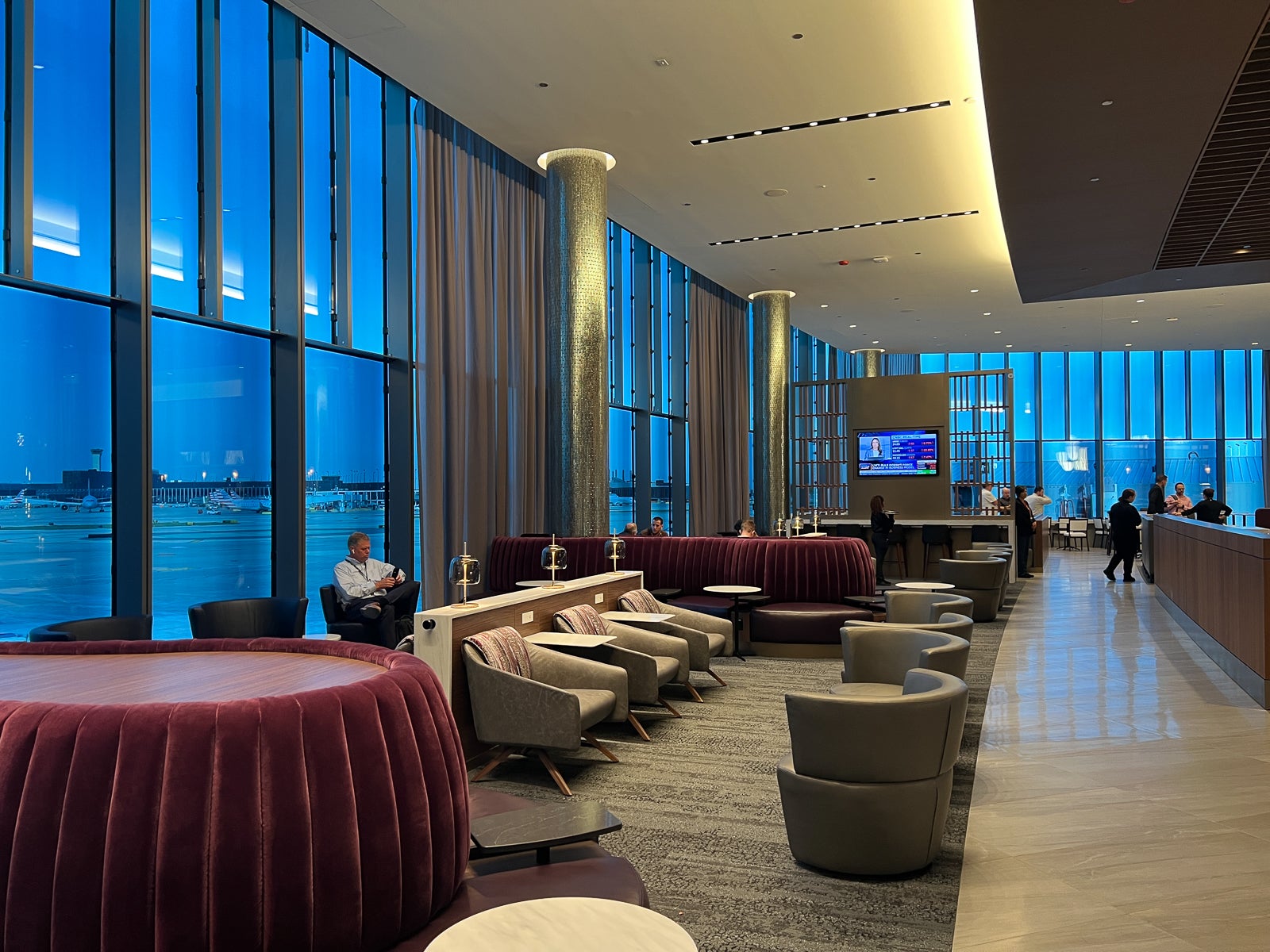 The Delta Reserve has access to two lounge networks when you have a same-day flight on Delta: Delta's own Sky Clubs and American Express Centurion lounges.
This set of benefits doesn't change much for me, as I have also had The Platinum Card® from American Express in my wallet for years. However, it's an important selling point of the card, especially if you only fly Delta. This is because the Delta Reserve card has a lower annual fee than the Amex Platinum. The Delta Reserve charges $550 per year while the Amex Platinum has a $695 annual fee (see rates and fees).
I find value in holding both, but those in a Delta hub-captive city like Detroit or Salt Lake City might opt to save money and only have the Reserve in their wallet.
Related: Delta SkyMiles Reserve American Express Card review
Bottom line
The Delta Reserve card has a high annual fee, but I get a lot of value from the card's suite of benefits
It makes earning Delta elite status easier and saves me on Delta award tickets. Further, it enhances my travel experience with lounge access and upgrade priority, two things that are important to me as a frequent business and leisure traveler. Better yet, I can offset most of the card's annual fee by using the included companion certificate that's good on flights within the continental U.S., even in domestic first class.
Interested in opening the Delta Reserve card? Act quickly. The card currently offers a limited-time bonus of 90,000 bonus miles after you spend $6,000 in purchases on your new card in your first six months of card membership. Offer ends March 29, 2023.
For rates and fees of the Amex Platinum Card, click here.
For rates and fees of the Amex Delta Reserve, click here.
For rates and fees of the Amex Delta Reserve Business, click here.