As it was in 2021, this past year was a challenging year for air travel. Airports welcomed back travelers in numbers close to, and in many cases above, 2019 levels and scrambled to get back to the business of updating terminals, refreshing amenities and introducing new services.
As we head into the new year, here's a look back at some of the best amenities and events we spotted at airports in 2022.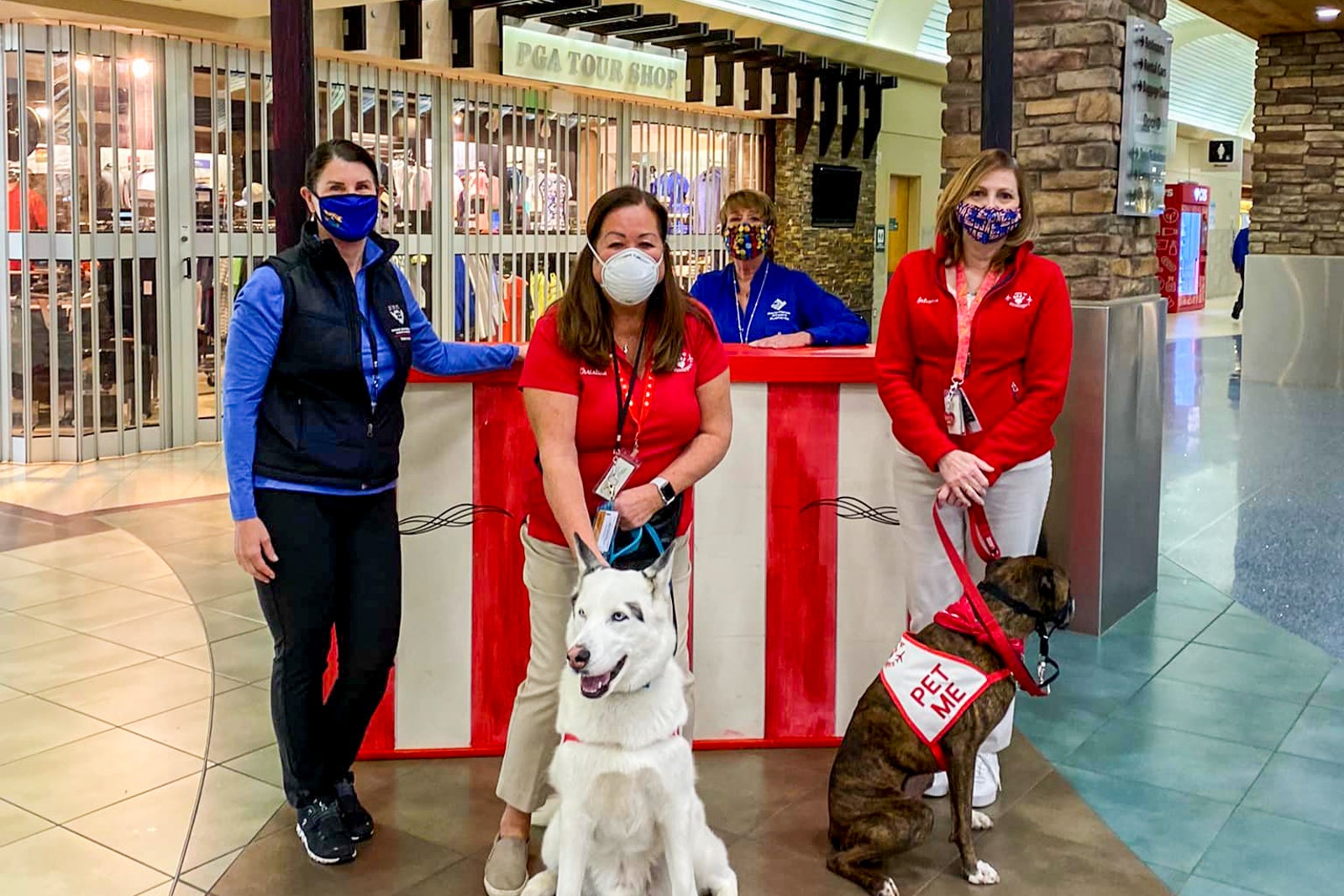 In January, Reno-Tahoe International Airport (RNO) showered passengers, airport employees and greeters with free compliments in honor of National Compliment Day.
The airport's "Kindness Takes Flight" team dished out flattering comments such as "That color is perfect for you," and "I bet you sweat glitter," until the "complement of compliments" were exhausted, said an airport spokesperson.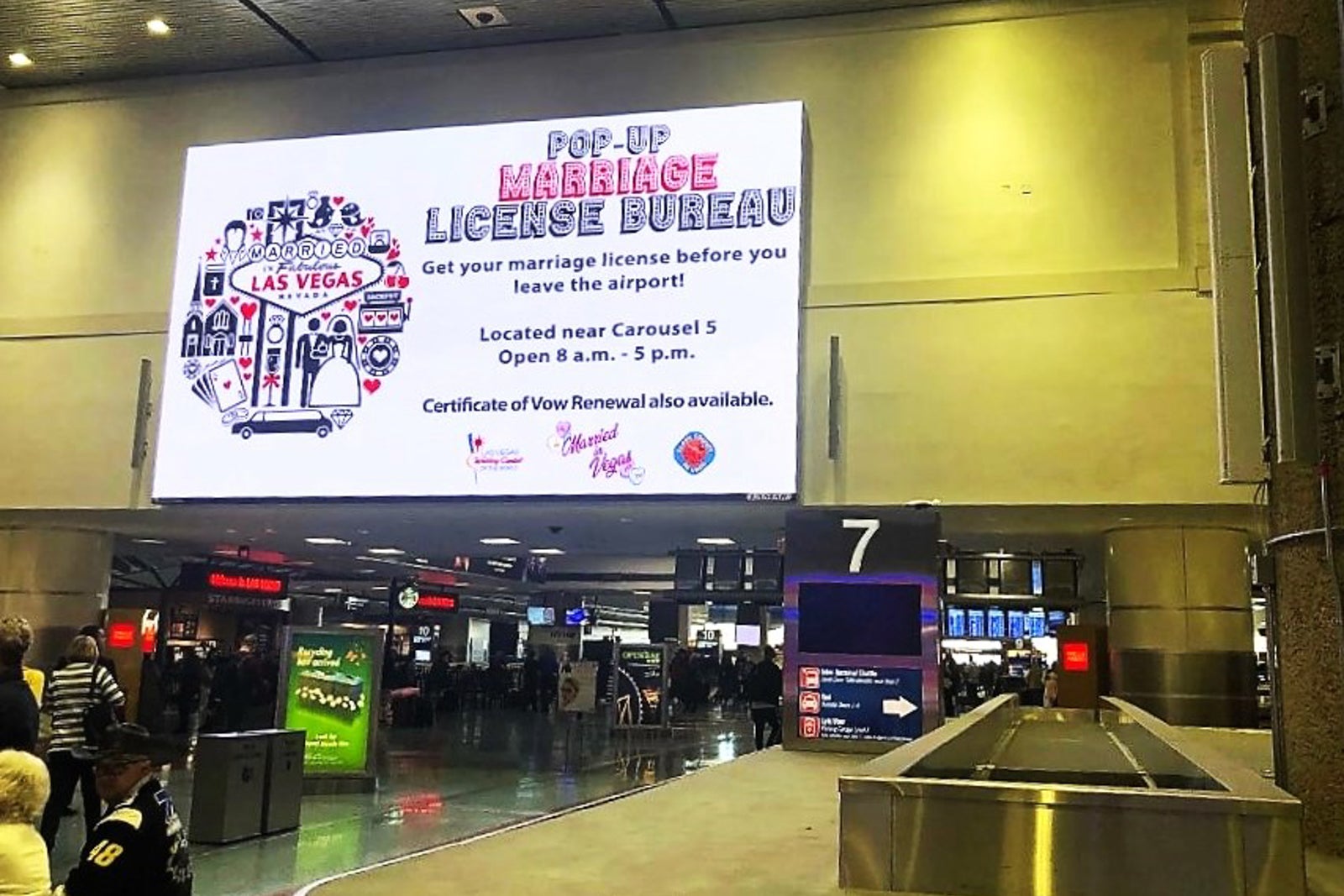 Jacksonville International Airport (JAX), Philadelphia International Airport (PHL) and several others celebrated Valentine's Day in February with free carnations for travelers.
Others serenaded passengers with love songs and handed out chocolates. In Las Vegas, the Marriage Capital of the World, the Clark County Clerk's Office brought back its pop-up marriage license bureau to Harry Reid International Airport (LAS).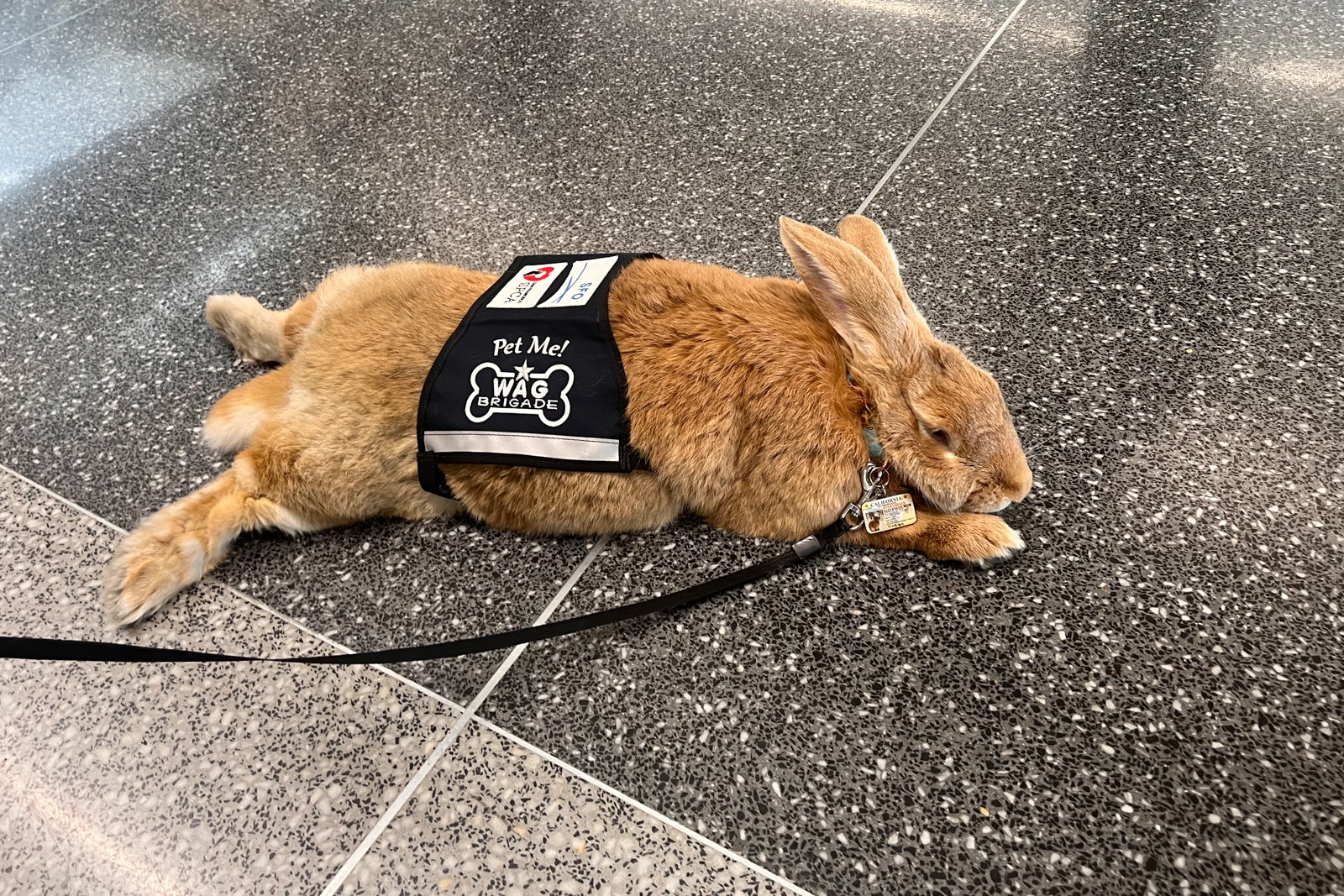 In March, a 28-pound bunny named Alex the Great joined a pig named LiLou and the dozen or so dogs in the Wag Brigade pet therapy program at San Francisco International Airport (SFO).
Already well known for its free movie theater and its iconic carpet, Portland International Airport (PDX) debuted a new bar, Juliett, honoring women in aviation.
Portraits of notable female aviators such as Bessie Coleman, the first African American female pilot, and Mildred "Micky" Axton, the first woman to pilot a B-29, mark the entrance. Many cocktails and specially crafted beers on the menu are inspired by themes of aviation and travel.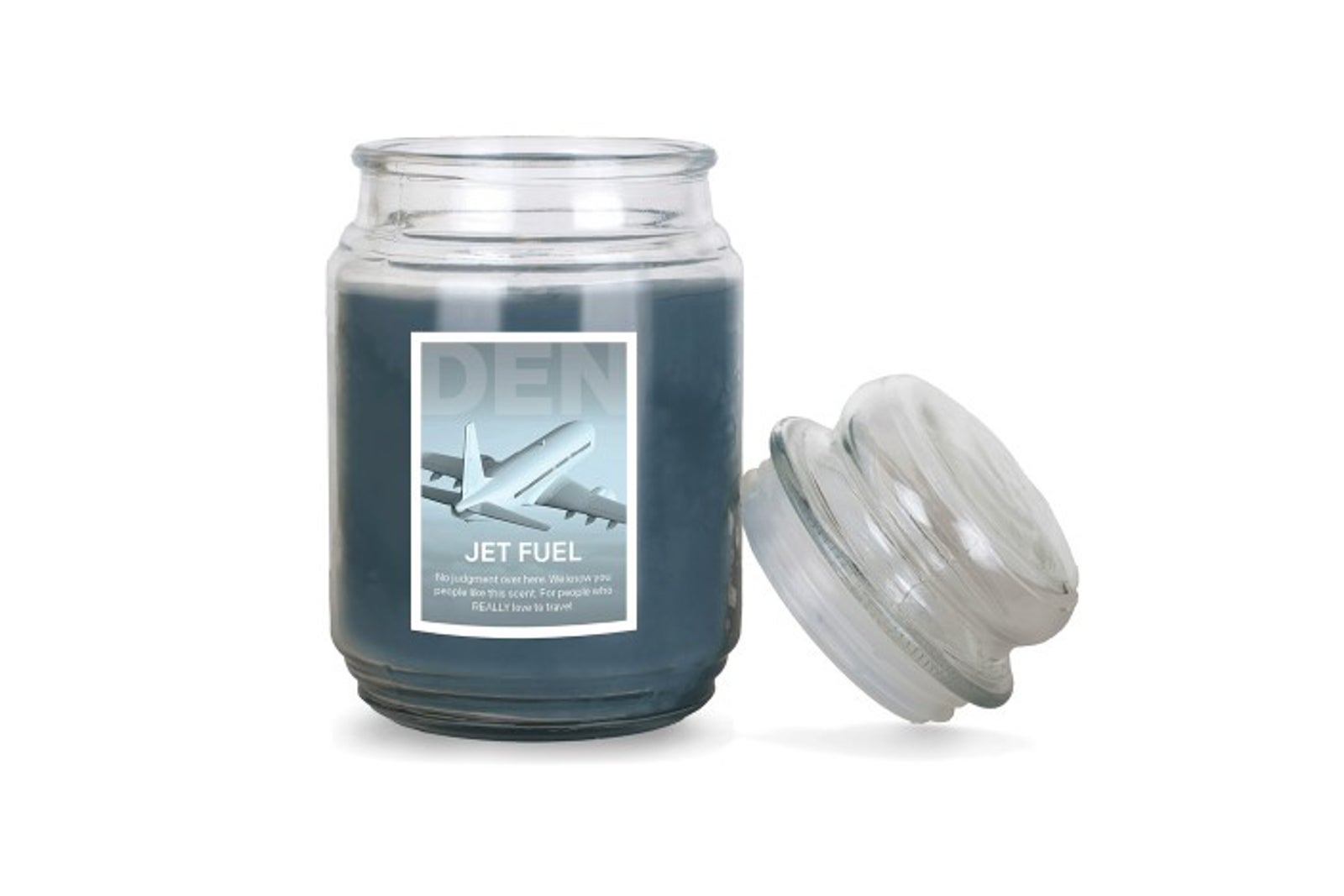 Airports didn't disappoint us last year when April Fools' Day rolled around with plenty of pranks and fake promises.
Among the best was Denver International Airport's (DEN) debut of a candle line featuring aromas such as Jet Fuel and Mustang Musk (a nod to one of DEN's most controversial art pieces). Canada's Edmonton International Airport (YEG) announced that it would improve airport signage by "translating" everything into the universal language of emojis.
April also marked the 20th anniversary of the date the Transportation Security Administration first began screening passengers at U.S. airports.
On April 30, 2002, Baltimore/Washington International Thurgood Marshall Airport (BWI) was the first airport to have its checkpoint federalized. The TSA now screens passengers at checkpoints across the nation. On various social media platforms, the agency also keeps the public up to date on alarming and, at times, amusing checkpoint "finds" such as a gun hidden inside a turkey or disassembled and packed inside peanut butter jars.
There's a personal fowl here. Our officers @FLLFlyer made this very raw find. We hate to break it to you but stuffing a firearm in your holiday bird for travel is just a baste of time. So, don't wing it, you'll find all the proper packaging info here: https://t.co/Zm2XnorDx7 pic.twitter.com/BpdbEwwouX

— TSA (@TSA) November 7, 2022
There's no need to get yourself into a sticky situation! Be smooth and always package your firearms, ammunition and gun parts properly. More on that here: https://t.co/W6ZXxQT1QC https://t.co/XmLwqx3GoN

— TSA (@TSA) December 23, 2022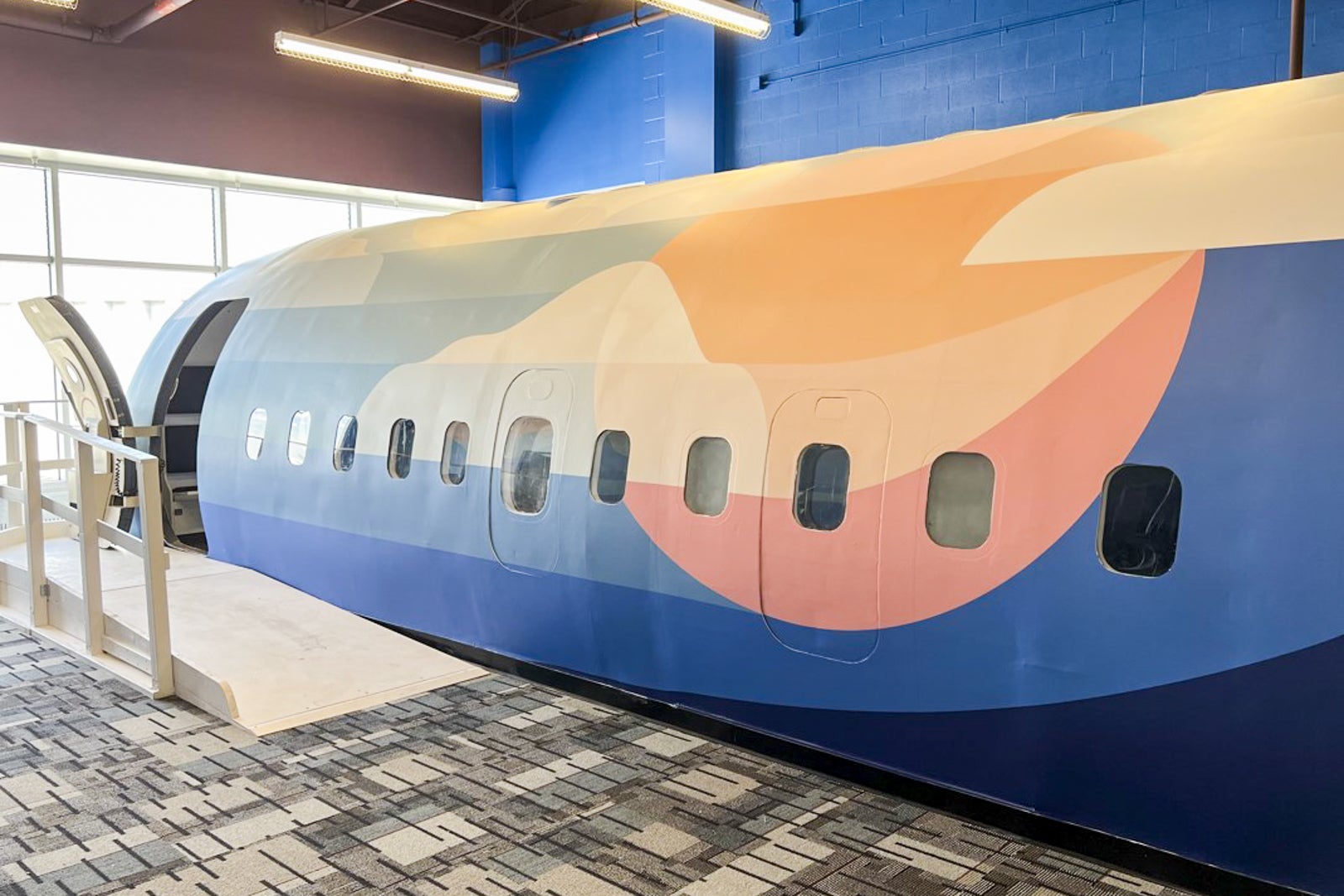 In May, Minneapolis-St. Paul International Airport (MSP) installed a 33-foot-long mock aircraft cabin in one of its terminals.
Once used to train Delta Air Lines flight attendants and pilots in emergency evacuation procedures, the cabin now offers a place where people with sensory, physical or cognitive disabilities, or those with a fear of flying, can test out the airplane experience and gain confidence as a traveler. Several other airports plan to follow MSP's lead.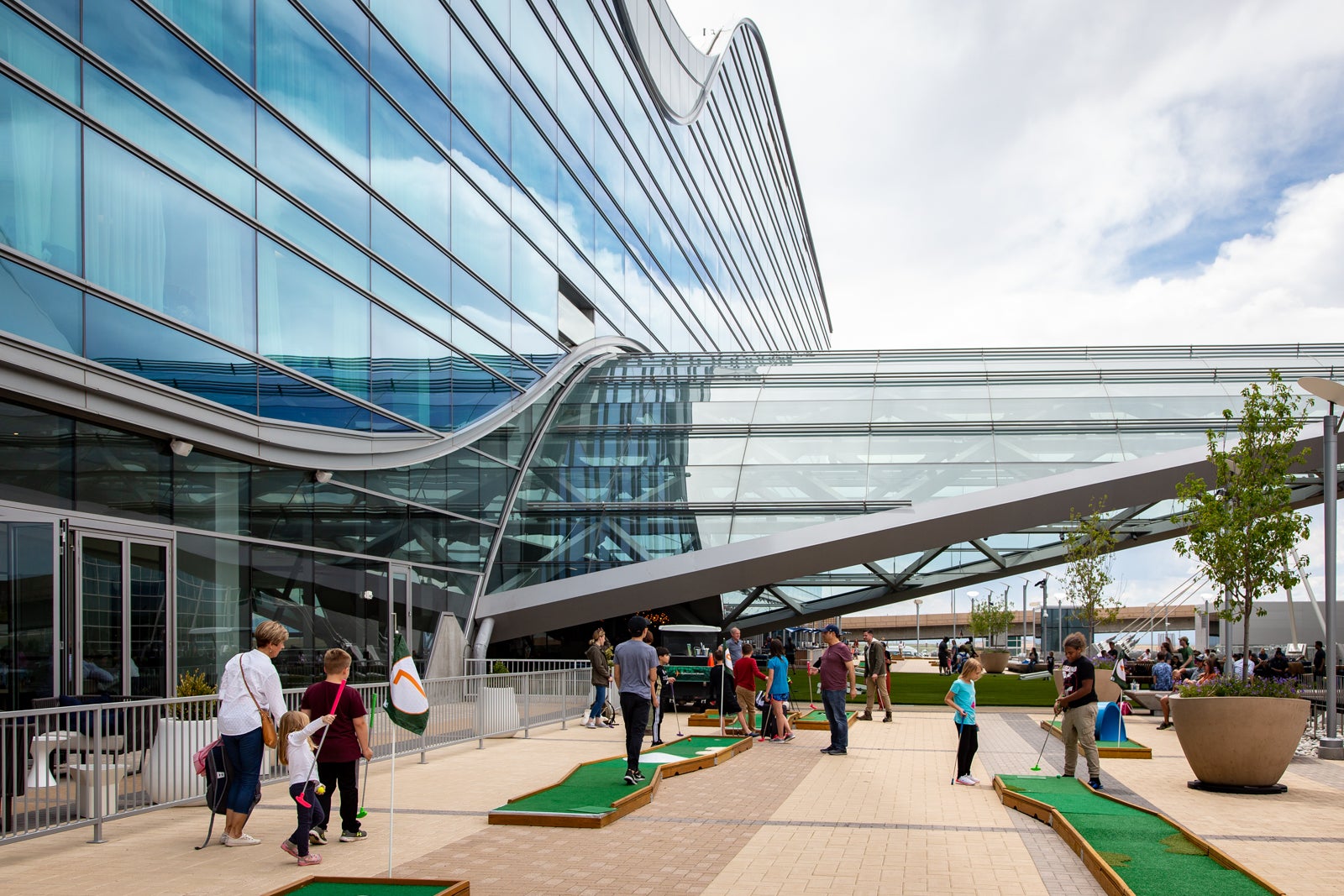 Put on hold during the pandemic, events at the outdoor public space at Denver International Airport (DEN) between the Jeppesen Terminal and the Westin Hotel were "reactivated" in June.
From mid-June to mid-July, the space hosted a free miniature golf course. Also, from mid-December through Jan. 1, 2023, anyone could enjoy free ice skating, including free skate rentals.
Our ice rink's out of this world. 👽 pic.twitter.com/f6lcVh34YI

— Denver Int'l Airport (@DENAirport) November 18, 2022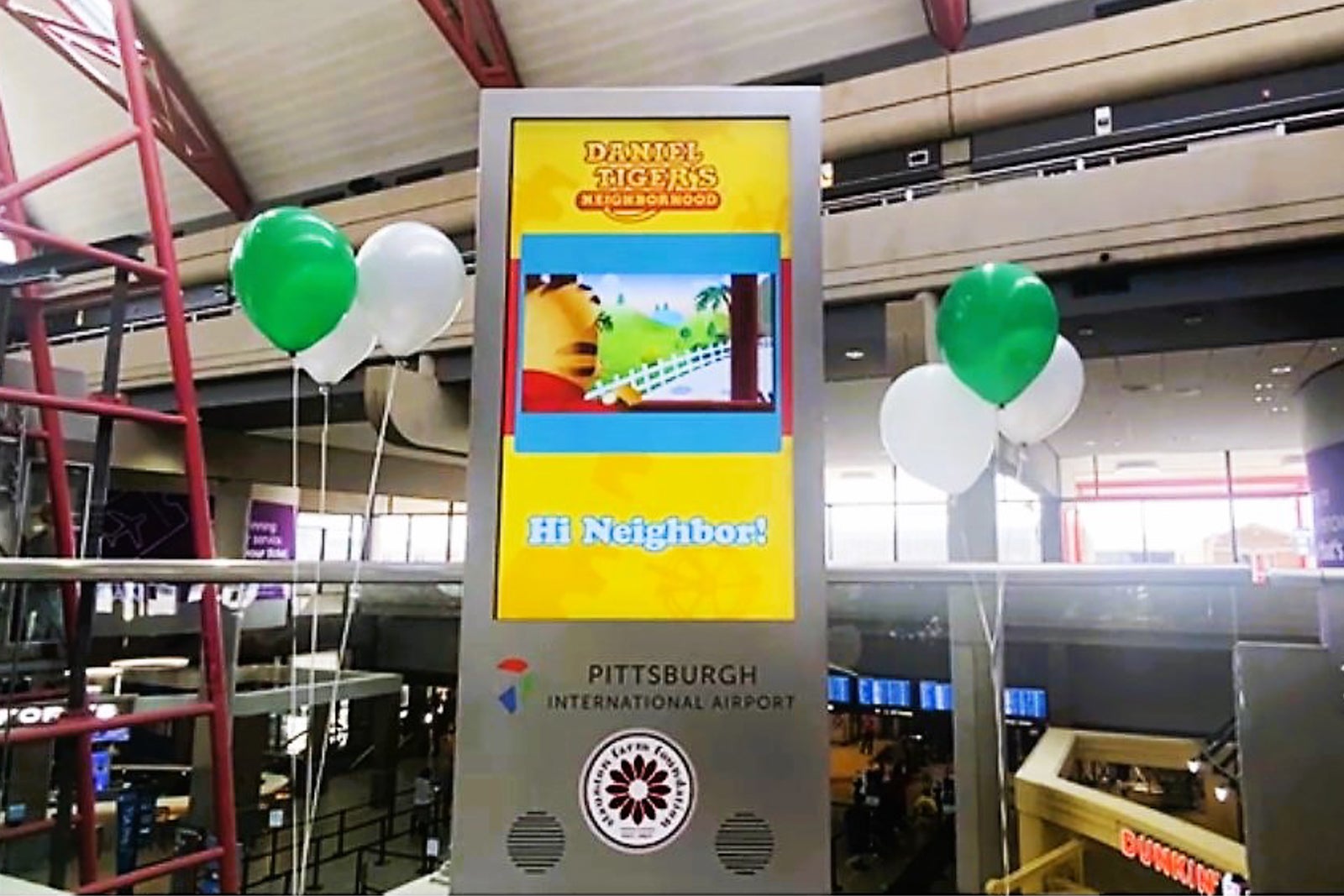 Traveling is stressful. Life can be stressful. Sometimes it all gets to be too much.
That's why Pittsburgh International Airport (PIT) timed the launch of a long-running mental health campaign to coincide with the introduction of a nationwide suicide and crisis lifeline phone number (988) that went live in July.
Scheduled to run through December 2024, the campaign features nine digital monitors in the terminal. Each is 7 feet tall, with 55-inch screens that show diverse and inclusive messages about the importance of mental health and resources available for those seeking help.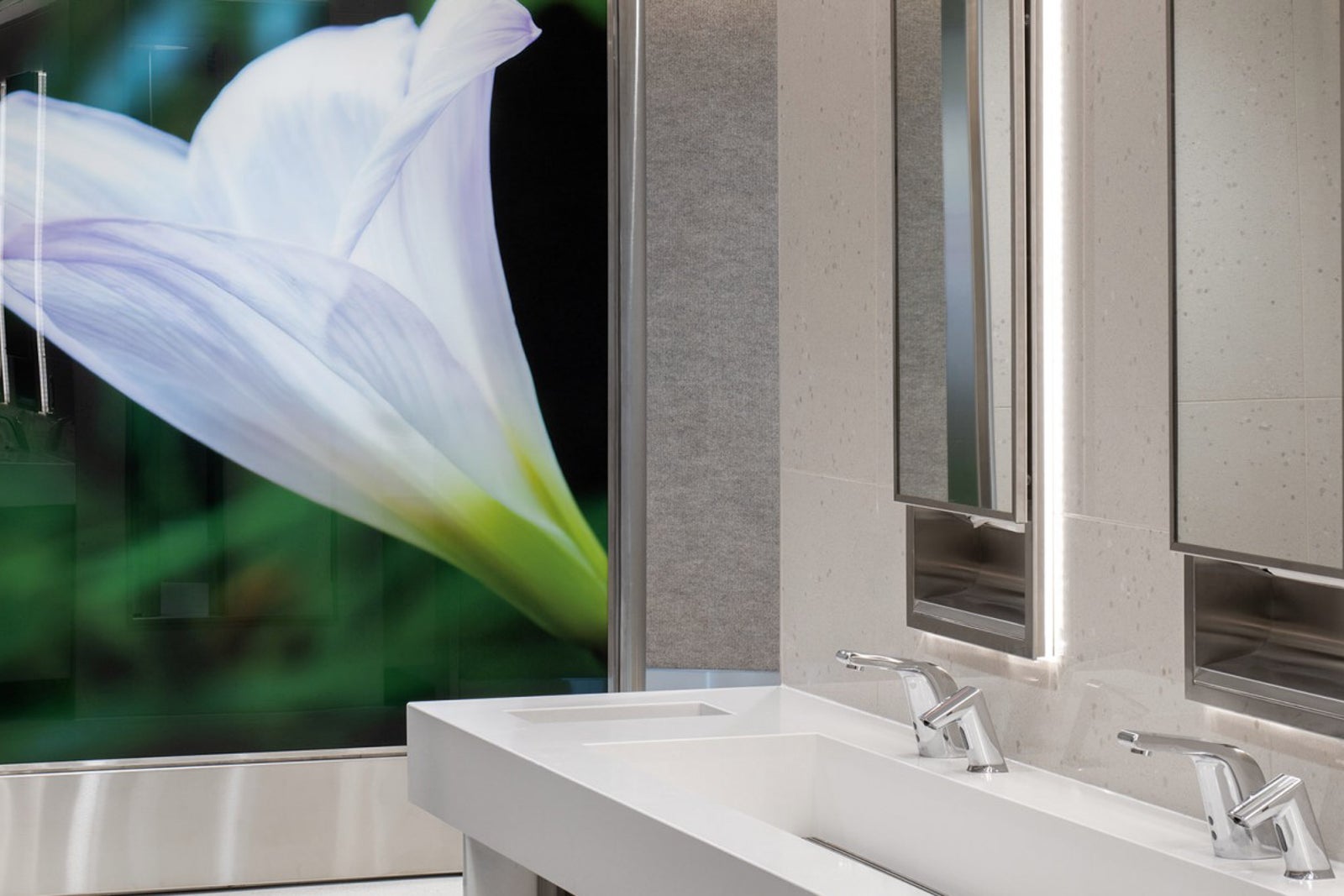 In August, we were flushed with excitement to learn that two U.S. airports were nominated for America's Best Restroom 2022. Each year the contest chooses 10 innovative and hygienic public restrooms as finalists and invites the public to help pick the loo that gets to sit on the winner's throne.
Newark Liberty International Airport (EWR) was nominated for an innovative all-gender restroom suite. In the end, it was Tampa International Airport (TPA) that cleaned up in October, winning the contest with its colorful, new, locally themed restrooms. TPA celebrated with balloons and toilet paper-shaped cookies and donated prize money to a local charity.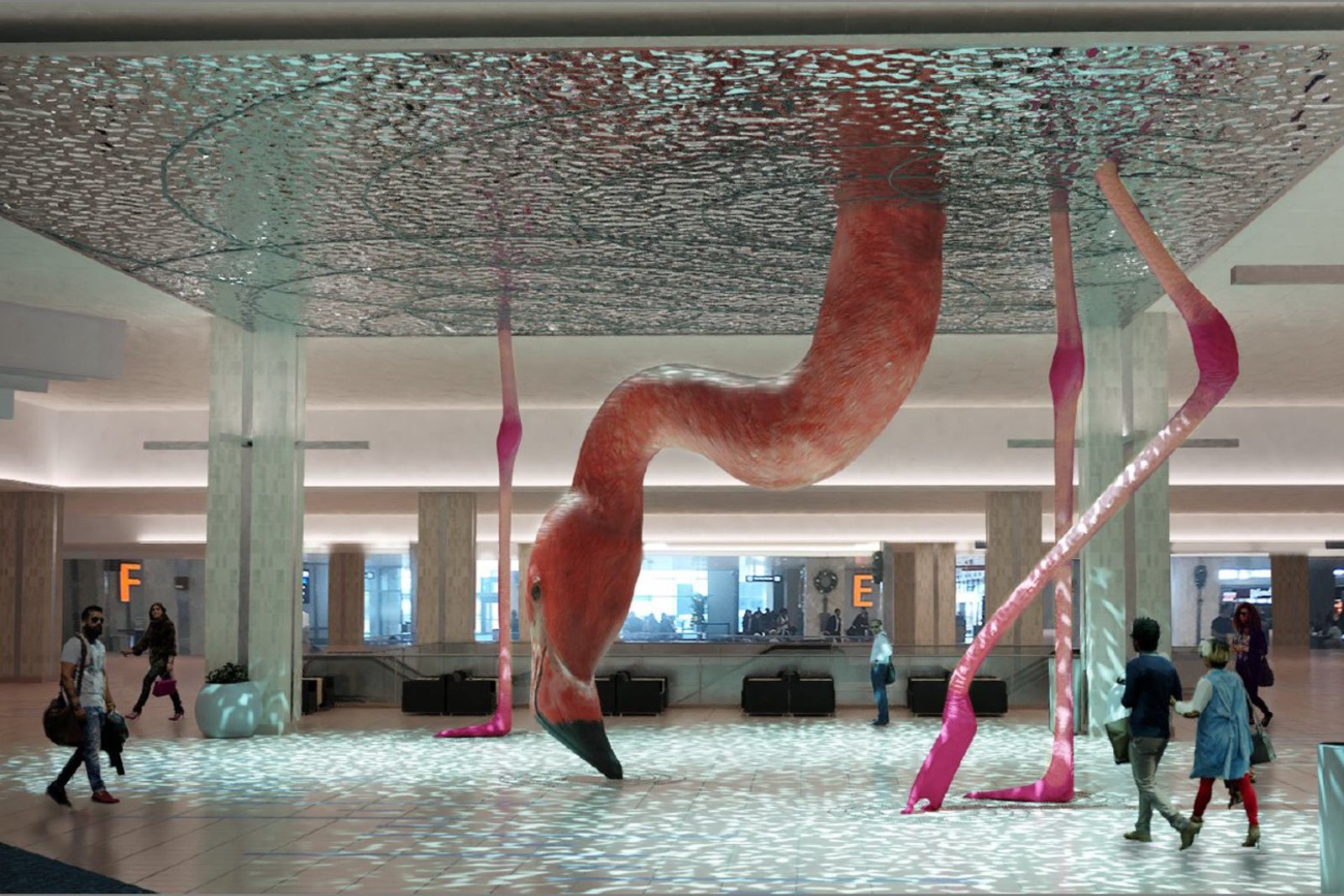 While it was in the running for America's Best Restroom, Tampa International Airport also put the finishing touches on one of the best airport amenities of the year: an impossible-to-miss 21-foot-tall sculpture of a pink flamingo by Matthew Mazzotta titled "Home."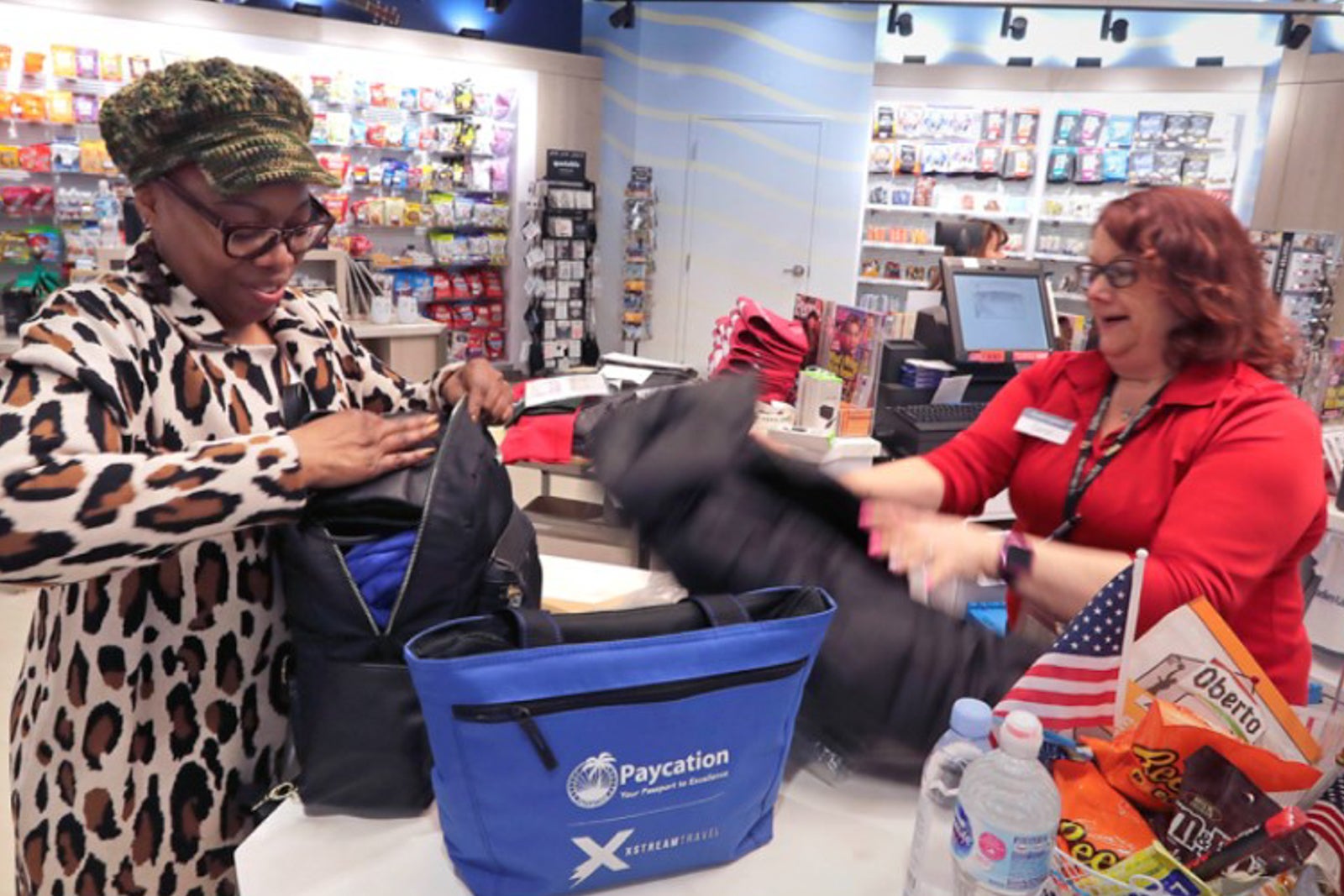 Two other great airport amenities returned to airports in November and December.
In a move we're surprised other airports haven't followed, Milwaukee Mitchell International Airport (MKE) brought back its winter coat check service.
For a very reasonable $2 per day or $10 per trip, travelers heading to warm-weather destinations can check coats, hats, gloves and other cold-weather items at the airport and pick them up on the way home.
Also, passengers at San Diego International Airport (SAN) can order one of two limited-edition beers brewed with purified water reclaimed from the drippings of air conditioning units attached to jet bridges.
It's not as yucky as it may sound. As part of the airport's water stewardship program, the drippings are purified using reverse osmosis and ozone disinfection and then sent off to San Diego's East Village Brewing Company, which has brewed a Hoppy Travels IPA and a Pre-Flight Pils for the airport.