London is a city that never fails to enchant its visitors with its rich history, stunning architecture and vibrant culture. As a result, it has long been recognized as a top tourist destination for summer travel, attracting millions of yearly visitors. This year, however, the city is set to receive an even bigger lift thanks to the upcoming coronation of King Charles III on May 6.
The coronation of a new monarch is always a significant event in the United Kingdom, and this year's ceremony promises to be no exception. As the world turns its attention to London, the city is gearing up for a spectacular celebration. From the regal pomp and ceremony of the coronation itself to the countless cultural and social events taking place in the lead-up to the big day, London is sure to be abuzz with excitement.
Of course, with such a major event comes a surge in demand for hotel rooms. Many of the city's top hotels have already blocked out award redemptions for the big weekend, but this doesn't mean you have to miss out on earning points at these properties. 
By booking a stay at one of these hotels, you can still earn valuable points to use later on a different vacation. Just know that rooms are booking fast — so if you're still considering attending the coronation, don't wait another minute to book.
The London Edition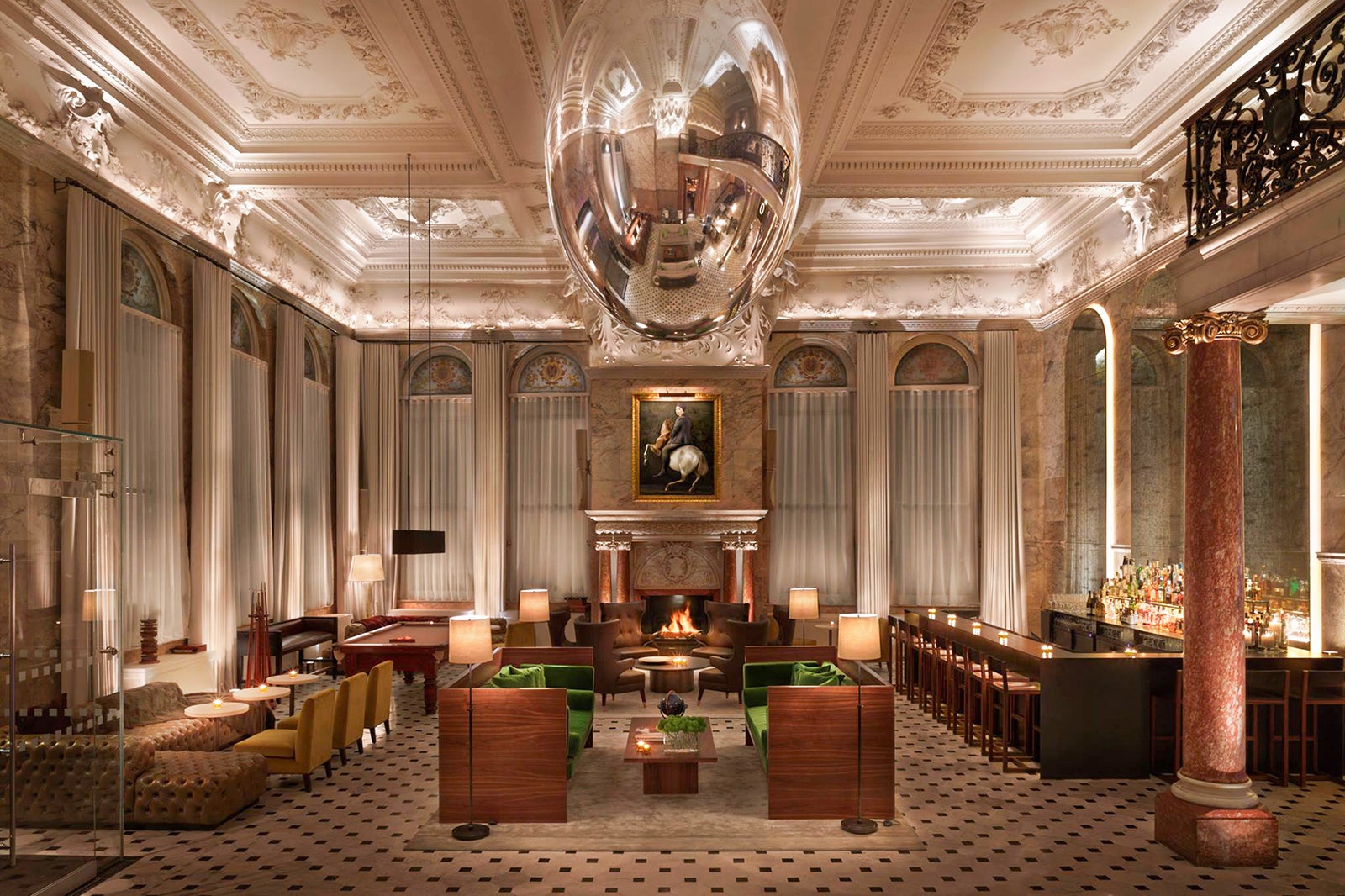 With its prime location, stunning design and exceptional amenities, The London Edition is a must-stay in the heart of the city. Nestled in the bustling neighborhood of Fitzrovia, the modern hotel seamlessly blends the sophistication of contemporary design with the grandeur of a historic Georgian building. The hotel's sleek and elegant guest rooms, designed by Ian Schrager, offer an opulent yet understated atmosphere thanks to amenities like flat-screen televisions, custom bedding and marble bathrooms. Additionally, the property features a range of enticing dining options, including Berners Tavern, an award-winning restaurant led by chef Jason Atherton, and the Punch Room, a cozy bar serving expertly crafted cocktails. 
Booking tips: Standard rates start at $454 or 77,500 Marriott Bonvoy points per night. Rooms are still available during the coronation, from $548 pounds or $681 per night. 
Flemings Mayfair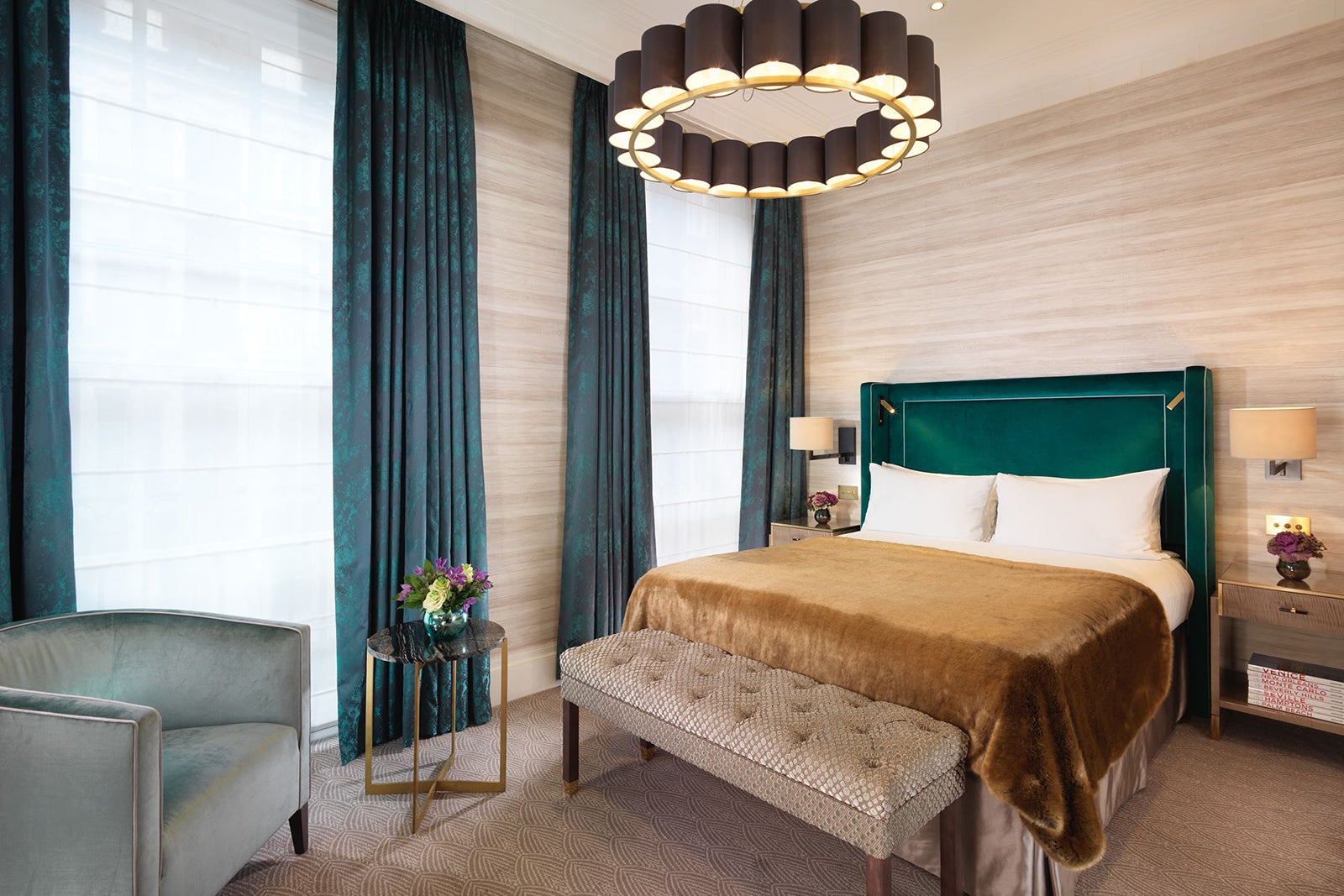 Flemings Mayfair is an easy pick with its prime location and exceptional service. The boutique hotel in the heart of London's affluent Mayfair district perfectly blends old-world charm and modern sophistication. The hotel houses various exquisitely designed rooms and suites, each with a unique character and style. From the elegantly appointed decor to the state-of-the-art amenities, every detail has been carefully considered to ensure guests have a comfortable and memorable stay. The hotel's in-house restaurant, Ormer Mayfair, serves a delectable menu of classic British dishes with a contemporary twist. At the same time, the intimate bar offers a wide selection of cocktails and wines. 
Booking tips: Rates at this Small Luxury Hotels of the World (SLH) property — which can be booked through Hyatt — start at 532 pounds (about $660) during the coronation. Although unavailable during this period, award redemptions are between 20,000 and 23,000 points per night.
Great Scotland Yard Hotel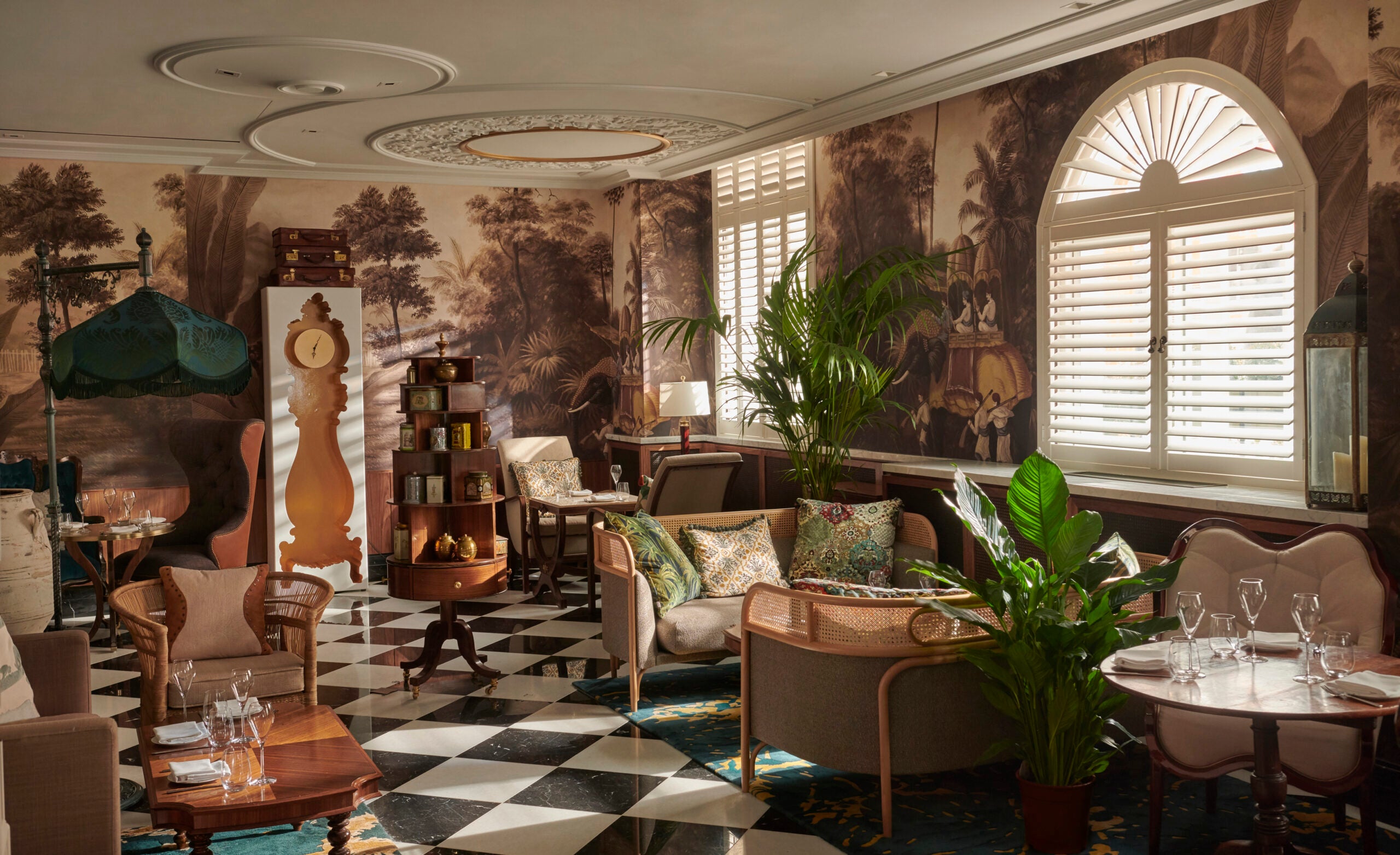 The Great Scotland Yard Hotel is a masterpiece of British elegance and luxury. Originally built in 1820 as the headquarters of London's Metropolitan Police, the building has been transformed into a stunning hotel that seamlessly blends historical charm with modern sophistication. The 153 rooms and suites are beautifully appointed, each featuring unique design elements that pay homage to the building's heritage. Guests can enjoy dining at Ekstedt at The Yard, a restaurant led by chef Niklas Ekstedt, or unwind with a cocktail at the stylish 40 Elephants bar. The hotel's prime location in the heart of London's West End makes it the perfect base for exploring the city's cultural and historical landmarks.
Booking tips: Rooms at this Unbound Collection by Hyatt hotel are currently available from 535 pounds ($665). If you find a better rate, the hotel will match it — and give you the choice of an additional 20% off or 5,000 World of Hyatt bonus points.
Related: The best hotels in London
St. Pancras Renaissance Hotel London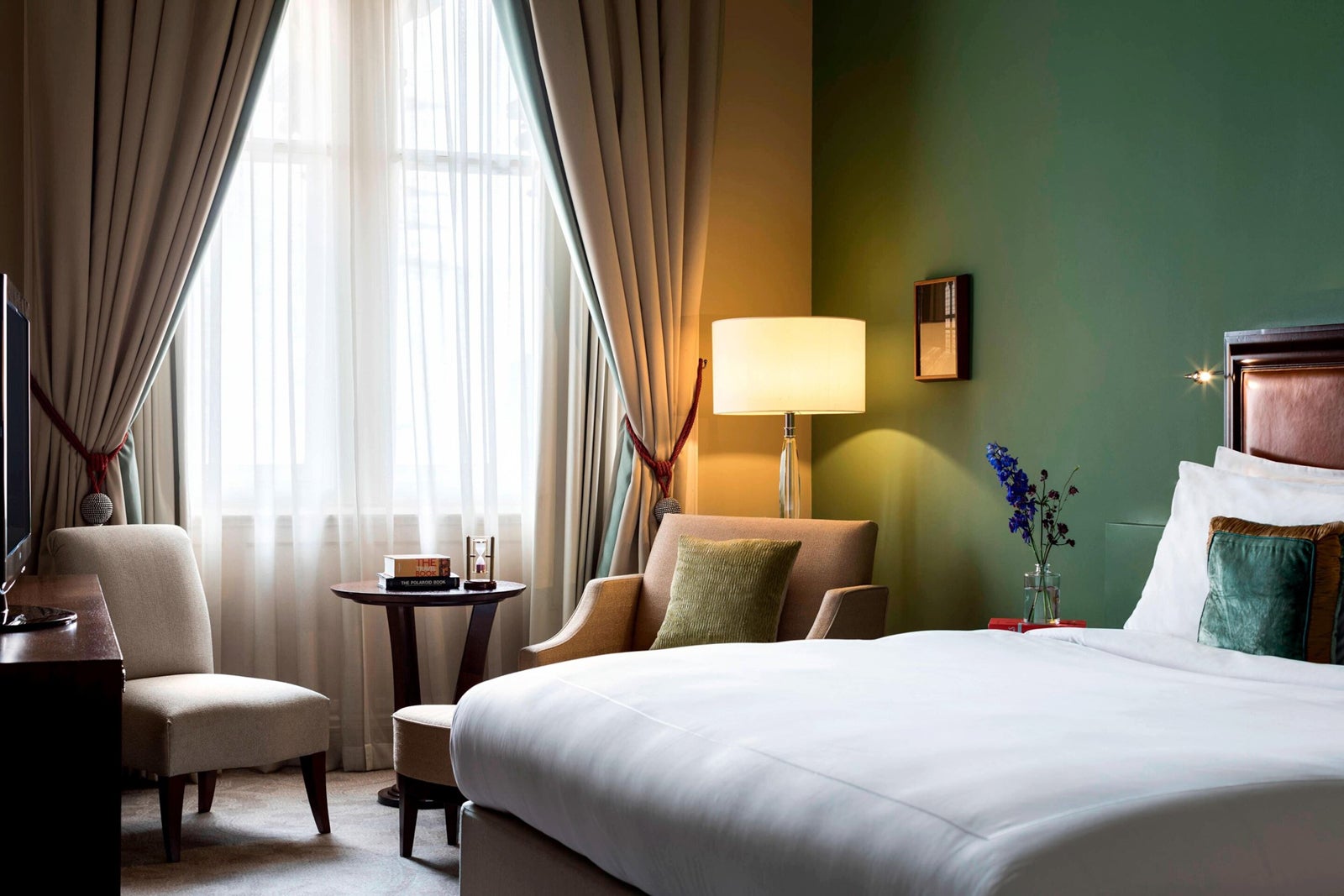 ​​St. Pancras Renaissance Hotel London, a stunning Gothic Revival-style masterpiece built in the 19th century, exudes timeless elegance and grandeur that transports guests to a bygone era. This iconic London hotel, beautifully restored in 2011, features an impressive Victorian staircase, soaring ceilings and intricate detailing. You can't help but feel a sense of awe and wonder while walking through its corridors. Plus, it's in a prime location near the St. Pancras International train station. We can't forget the hotel's unique claim to fame: The Spice Girls filmed the video for their hit song "Wannabe" here in 1996.
Booking tips: Prepaid, nonrefundable rates during the coronation are available from $308 pounds ($383) per night.
Conrad London St. James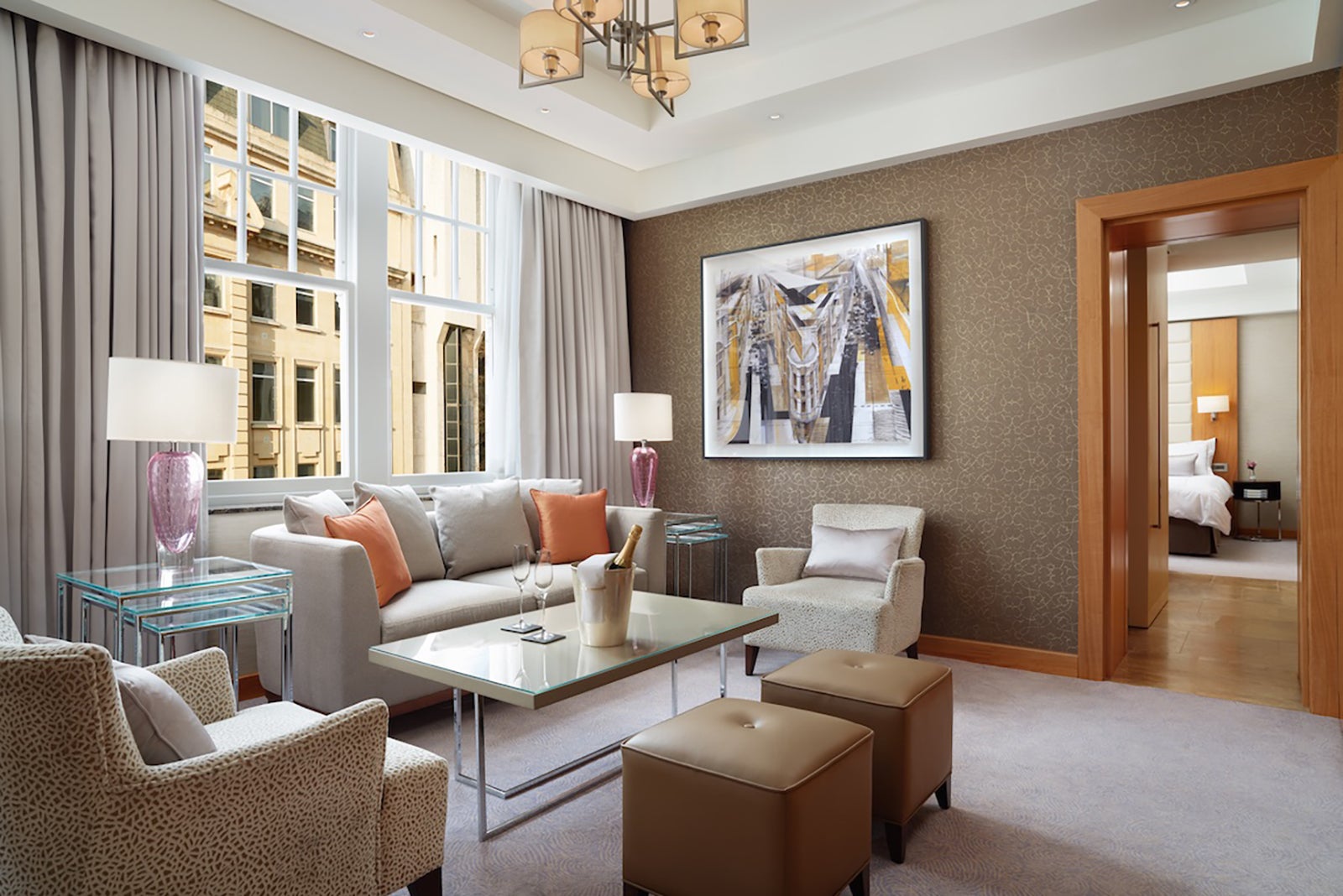 The hotel's exquisite design combines modern elegance with traditional British charm, and it's the perfect base for exploring the city's iconic landmarks. The spacious rooms and suites are beautifully furnished with plush beds, stylish decor and top-of-the-line amenities. From the classic afternoon tea served at The Orchard Lounge to the avant-garde British fare at Blue Boar Restaurant, the dining options are as diverse as they are delectable. A well-equipped fitness center and a sumptuous spa offering extensive treatments round out the hotel's impressive amenities.
Booking tips: A one-night stay in a twin deluxe room costs 217,000 Hilton Honors points for the evening of the coronation. Standard cash rates start at 341 pounds ($424) per night.
The Biltmore Mayfair, LXR Hotels & Resorts
The Biltmore Mayfair is a luxurious Hilton property that seamlessly blends old-world charm with modern amenities in the heart of London. No detail has been overlooked, from the stunning marble lobby to the elegant rooms. Many of London's most famous landmarks are just a short walk away from the hotel. Foodies will appreciate the culinary offerings, including the elegant steakhouse Grill 88 and the stylishly chic Pine Bar. The attentive staff always provides exceptional service and ensures guests have a comfortable and memorable stay.
Booking tips: Though rooms are currently available during the coronation, one-night stays around the event begin at 565 pounds (about $700), or 352,000 Hilton Honors points, per night.
Kimpton Fitzroy London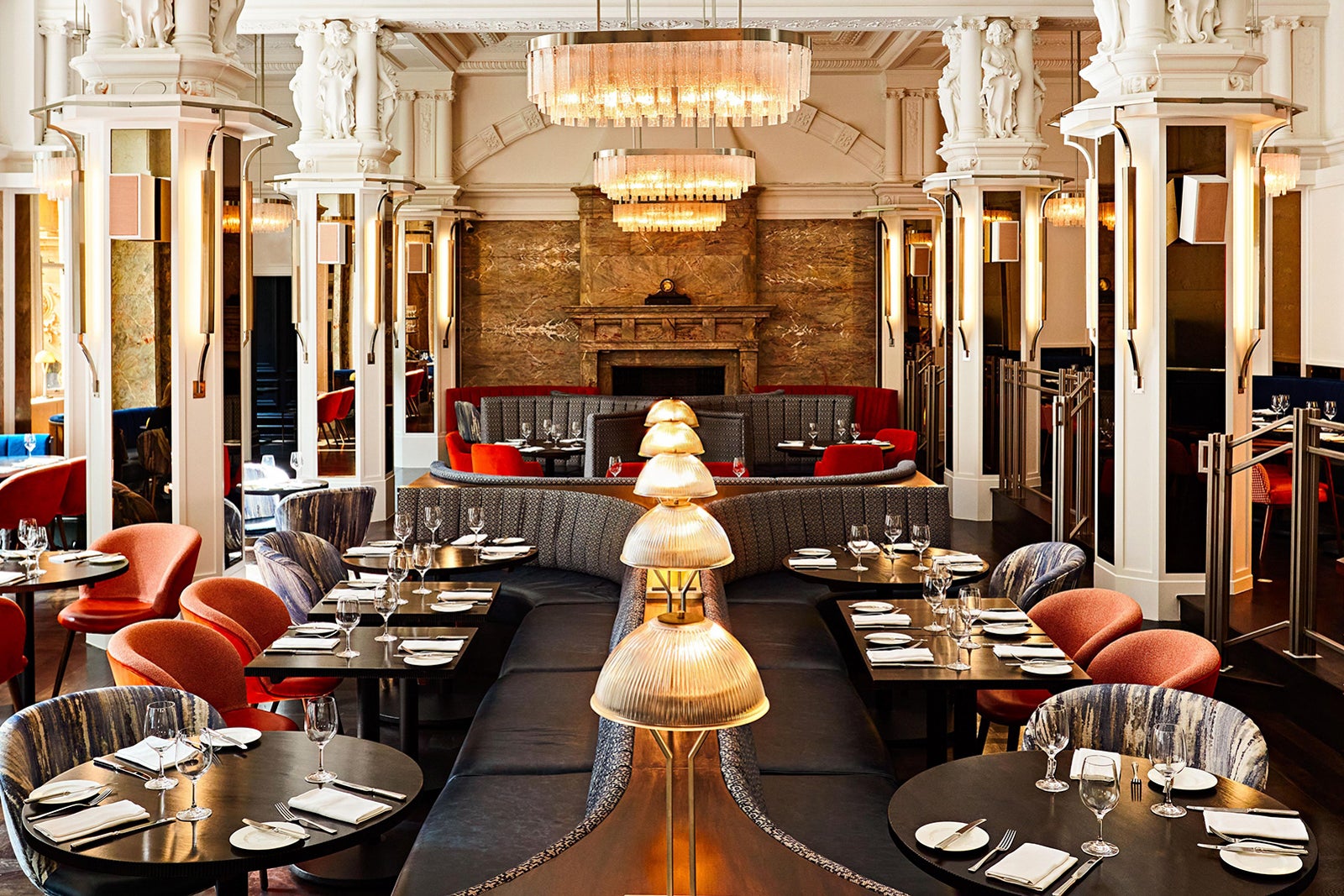 The Kimpton Fitzroy London is an exceptional hotel that blends contemporary style with classic elegance. From the opulent guest rooms with plush bedding and modern amenities to the public areas with ornate architectural details and breathtaking design elements, every inch of this hotel exudes luxury and sophistication. Whether you're indulging in the delicious cuisine and cocktails at the on-site restaurant and bar or breaking a sweat with the state-of-the-art equipment in the fitness center, you'll be in awe of the hotel's meticulous attention to detail. Its prime location makes it a convenient base for exploring London's top attractions.
Booking tips: For a queen room, expect to pay $432 (about $537) points per night during the coronation.
The Savoy, A Fairmont Managed Hotel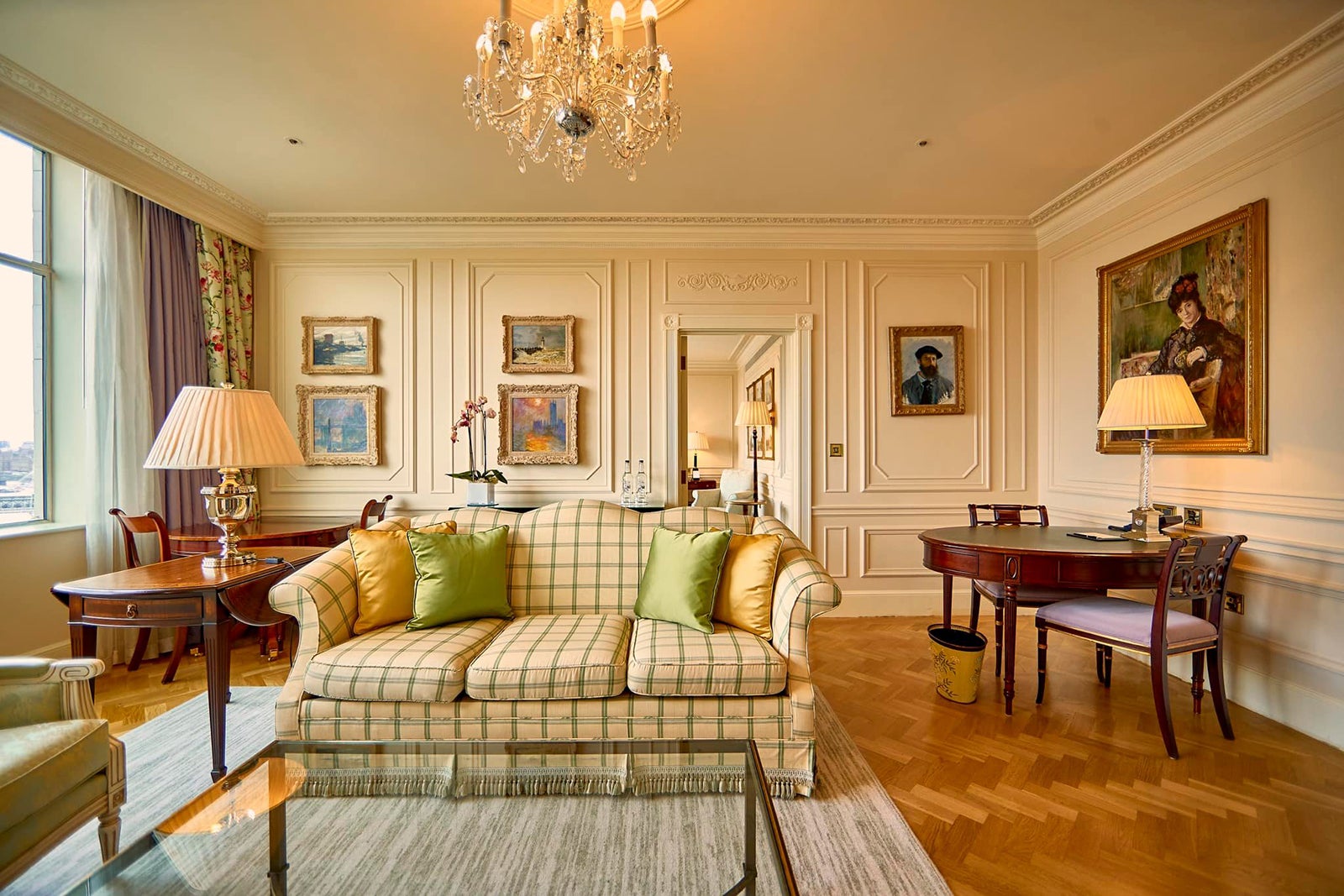 The Savoy, which sits on the north bank of the River Thames, is a testament to London's rich history and culture and offers a one-of-a-kind luxurious stay. This iconic hotel is steeped in history and has played host to numerous famous personalities, including Charlie Chaplin, Marilyn Monroe and Winston Churchill. Its rooms and suites are exquisitely designed with Edwardian and art deco influences, featuring marble bathrooms, luxurious linens and high-end amenities. The dining options are equally impressive, with the iconic American Bar and the elegant Thames Foyer.
Booking tips: Rates during the coronation start at this hotel, which participates in Accor's Accor Live Limitless program, start at 1,190 pounds ($1,480) per night during the coronation.
InterContinental London Park Lane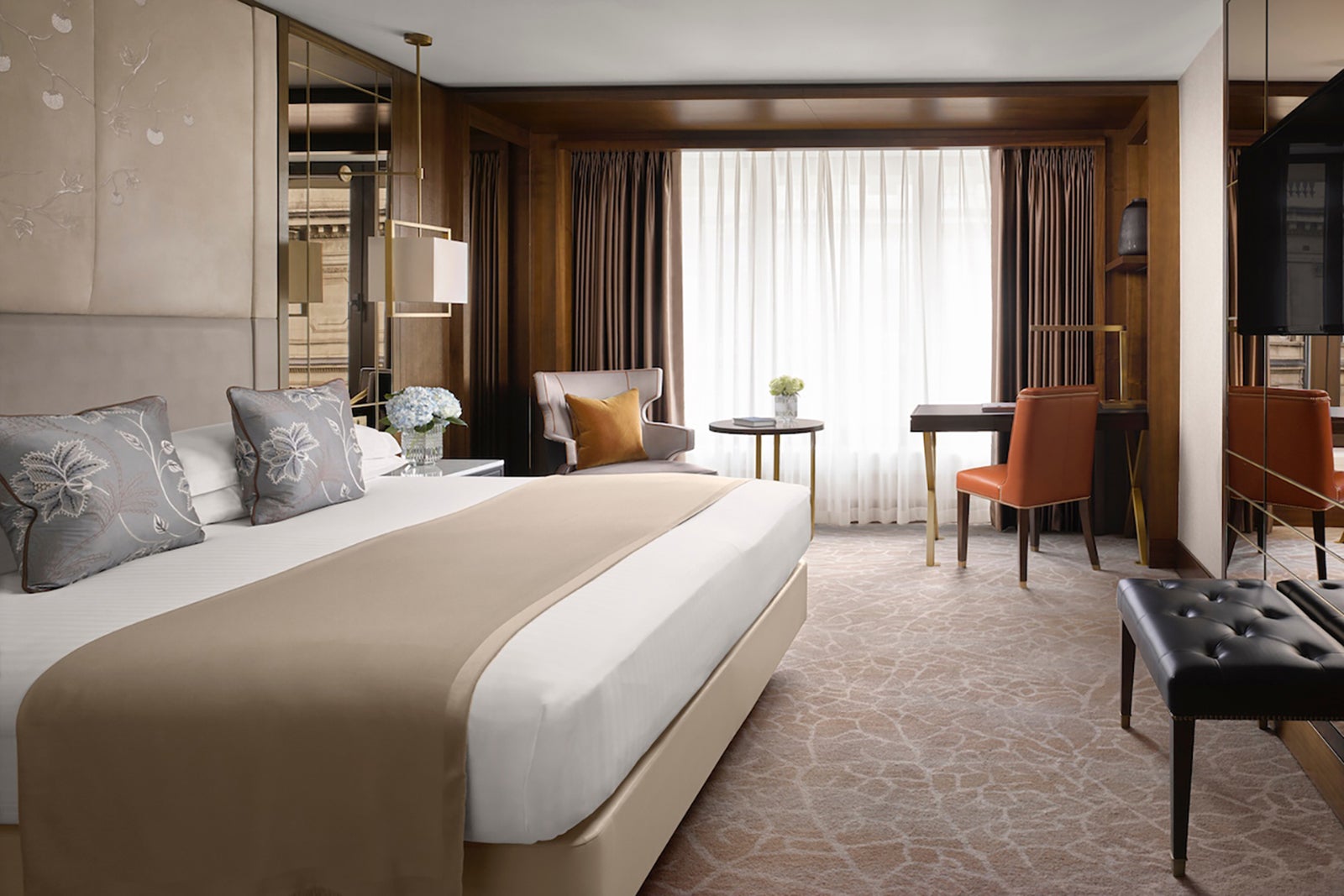 This luxurious hotel in the heart of Mayfair offers an exceptional experience for guests. First, explore some of London's most iconic landmarks and attractions easily from the hotel's central location. Then, after a long day of exploring, relax and unwind at the hotel's fitness center and spa. This tranquil retreat provides the perfect way to recharge and rejuvenate before your next adventure. All of the hotel's tastefully designed rooms feature plush bedding, modern amenities and stunning views of the city skyline. The hotel's dining options are also exceptional, with the critically acclaimed Alex Webb on Park Lane serving a range of delectable dishes made with locally sourced ingredients.
Booking tips: The InterContinental London Park Lane is an IHG property and participates in the IHG One Rewards program. Rates start at 742 pounds ($923) leading up to the coronation.
Sofitel London St James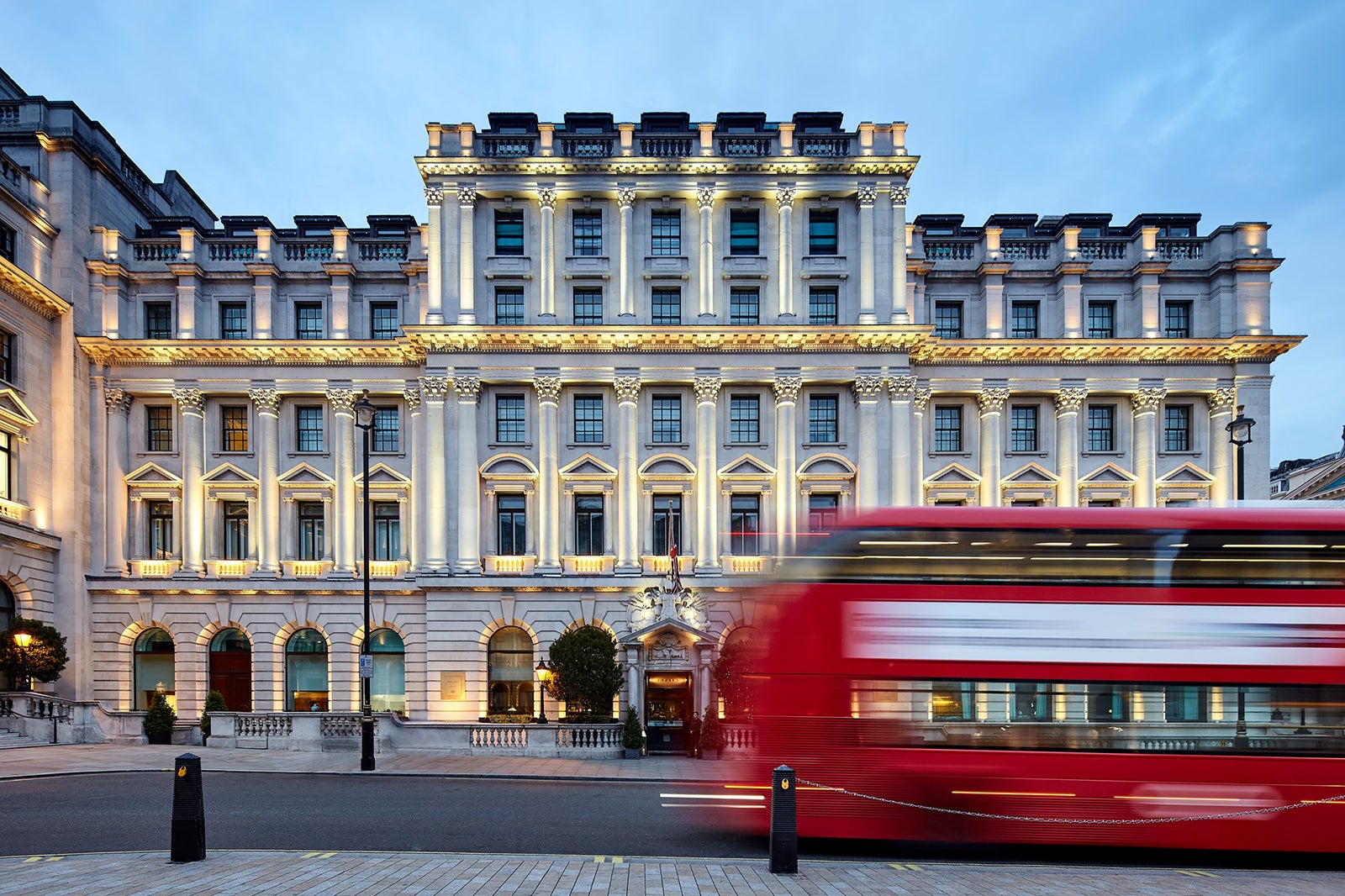 Sofitel London St James is a luxurious hotel with historical charm and modern amenities, plus a convenient location. This neoclassical architectural masterpiece has an elegant and refined interior design. Its spacious rooms are adorned with plush bedding, high-end technology and luxurious bathrooms that cater to the needs of even the most discerning guests. The hotel offers an impressive range of dining options, including the intimate and chic Wild Honey St James and the more relaxed St James Bar. Additionally, guests can indulge in the hotel's spa, fitness center and 24-hour concierge service.
Booking tips: Rates during the coronation start at $893 per night.