Dollywood has long been a mainstay of Smoky Mountain vacations, and guests now have one more big, furry reason to visit the Pigeon Forge, Tennessee, theme park — Dollywood's newest coaster, Big Bear Mountain.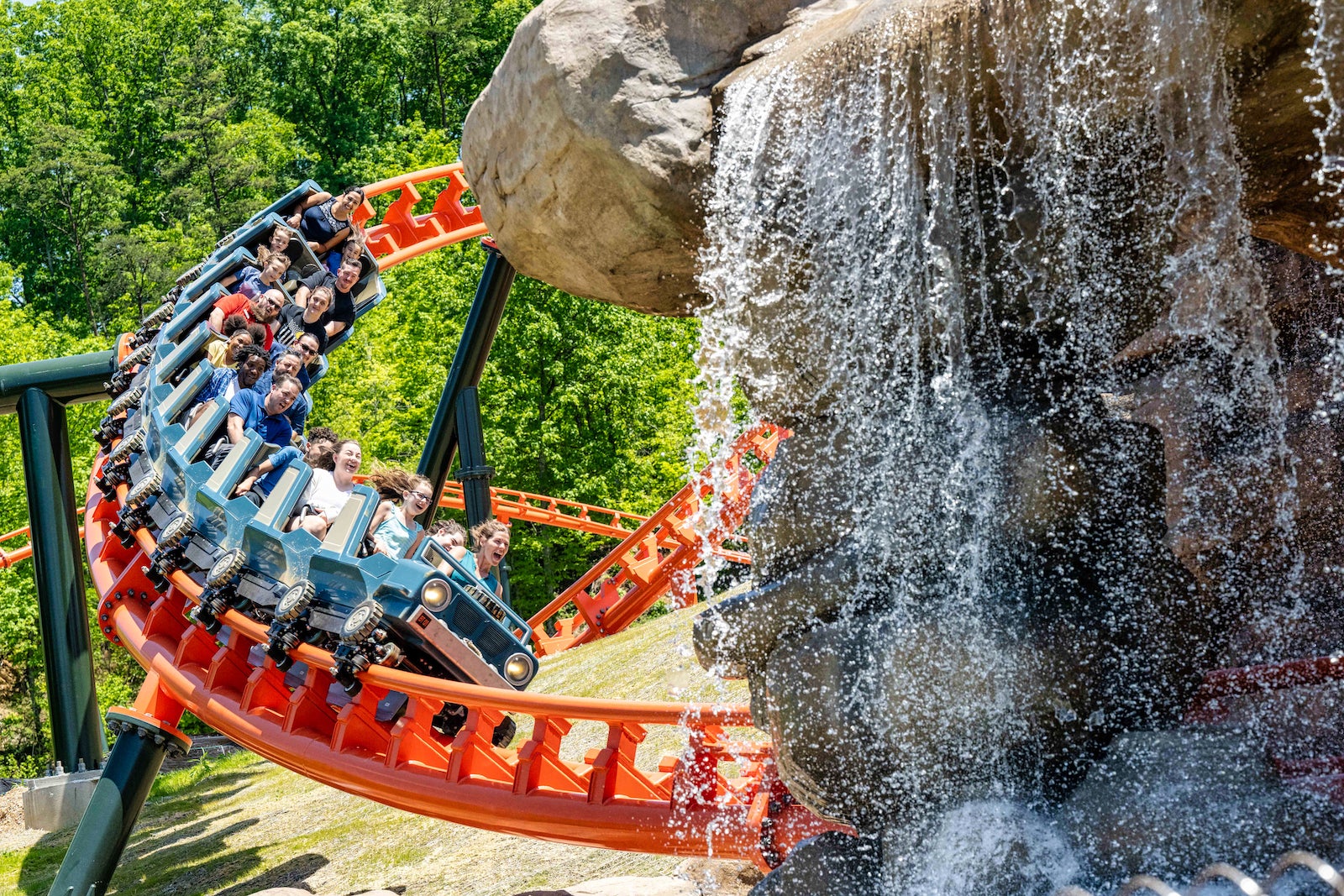 As the Smoky Mountain-themed coaster's backstory goes, there is evidence of a "Big Bear" on the loose in the park, but he has never been spotted. Big Bear Mountain invites guests to venture into the forest and finally find the elusive bear as they tear through the Tennesee mountainside.
Dolly Parton herself was on hand for the grand opening and shared more about the inspiration behind the family-friendly coaster.
"You know, I grew up not far from here and there's been a legend all my life about the 'Big Bear,'" Parton said. "It was kind of our version of Bigfoot. We had this big bear that everyone was always trying to catch and he would just terrorize everybody."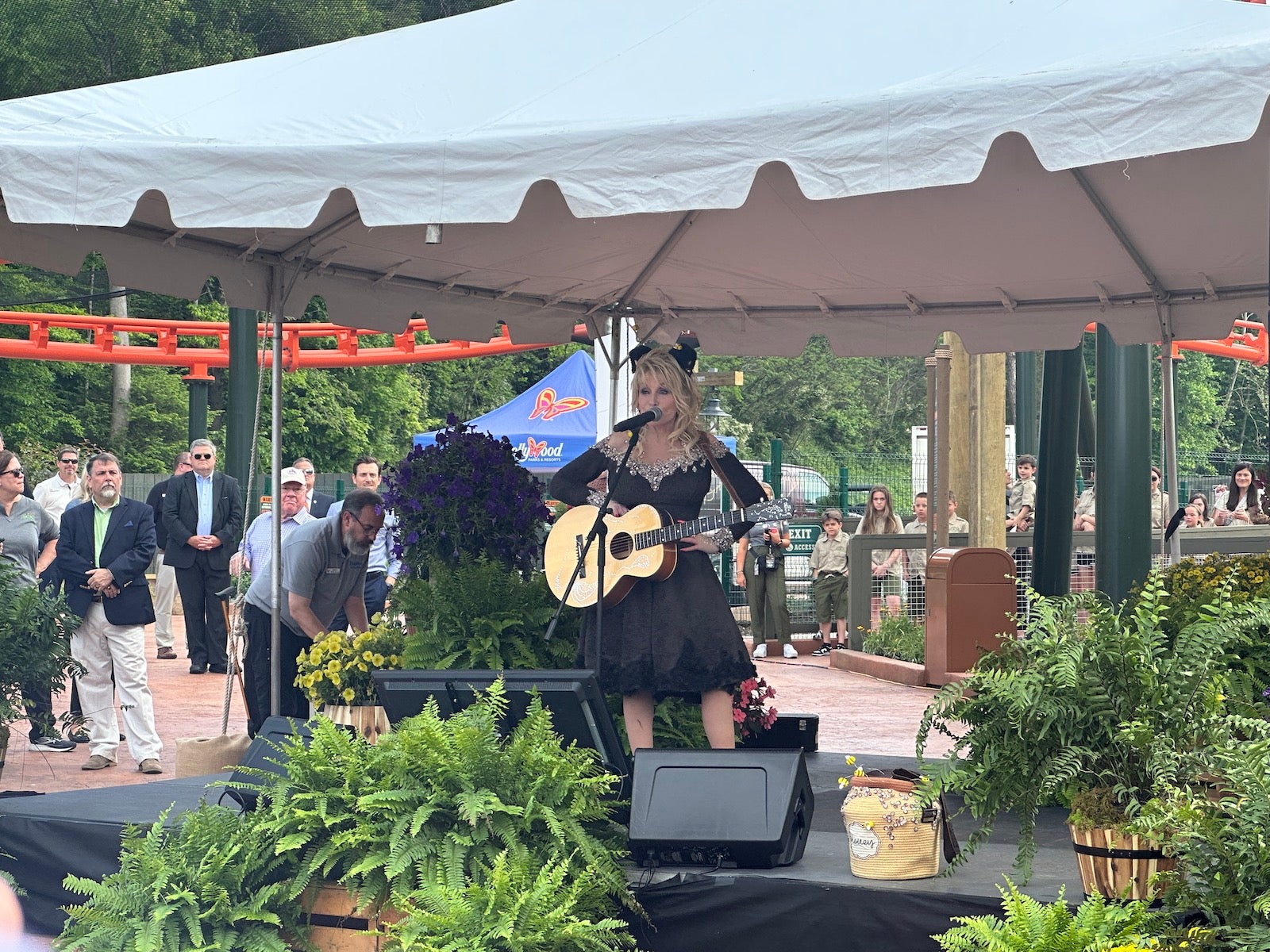 From the legend of that elusive bear, Big Bear Mountain was born.
The $25 million coaster stretches 3,990 feet along the perimeter of Wildwood Grove, the park's newest area. The $37 million, 6-acre expansion is the largest in Dollywood history and opened to the public on May 10, 2019. An additional expansion will be revealed this fall when the 302-room HeartSong Lodge & Resort starts welcoming guests.
At over three-quarter miles long, Big Bear Mountain is the largest single attraction investment for the park and the longest coaster ever built at Dollywood. It's also the first Dollywood attraction to feature onboard audio, which means that the growling Big Bear always sounds like he is right on your heels.
On each "expedition" through Big Bear Mountain, riders experience three separate launches; wind through multiple twists, turns and airtime hills; and travel through several tunnels, including a pass behind a cascading waterfall.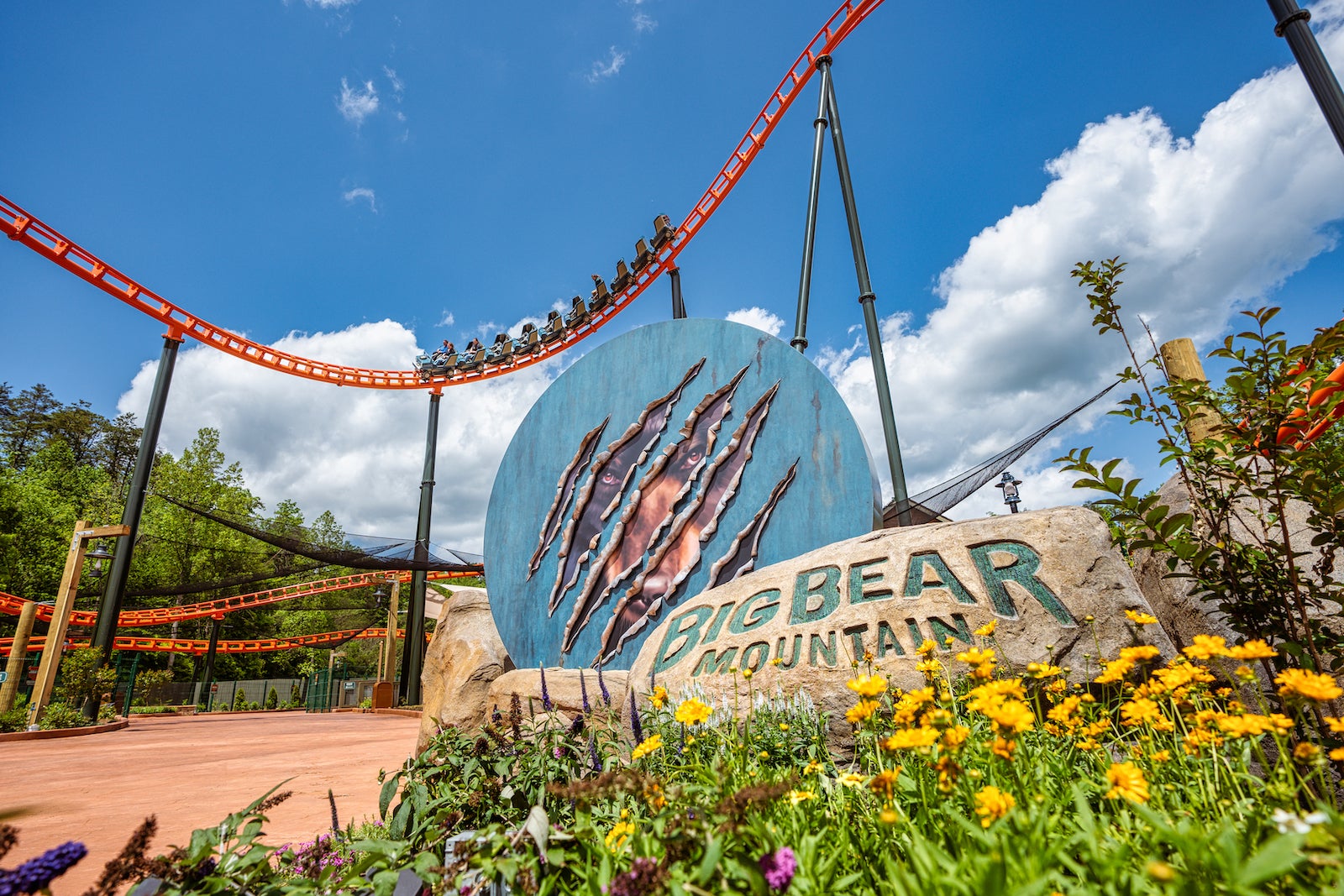 Parton is quick to admit she won't be hopping on Big Bear Mountain anytime soon.
"I think I'd lose my hair," she laughed. "I'd lose my nerve before I even got on."
Regardless of her own feelings about coasters, she loves that the ride was designed to be family-friendly.
"Kids are gonna love it, but I think all of us are kids at heart, so parents are gonna love it, too," she said at the grand opening. "It gives you a good excuse to be a kid again, so to speak."
Big Bear Mountain has a 39-inch minimum height requirement, zero inversions and a top speed of 48 mph, making it accessible both to families and to guests who may be intimidated by some of Dollywood's taller and faster coasters.
Related: 11 regional theme parks that are closer to home but just as fun as the big names
Big Bear Mountain is one of a whopping nine roller coasters at Dollywood, and it falls squarely in the middle of the park as far as intensity and scare factor.
The park has more than 20 kid-friendly rides and attractions. At the other end of the spectrum, the Lightning Rod coaster hits a top speed of 73 mph and Wild Eagle climbs to 210 feet before soaring back down the hill.
Like Goldilocks and her bowl of porridge, Big Bear Mountain is just right for all Dollywood visitors and a must-do on your next Dollywood vacation.
And if you're yearning for more Dolly Parton, check out the video below for a special visit our hotel reporter Tanner Saunders got to have in the Dolly universe.