In September, we learned that Alaska Mileage Plan would change how it displayed award charts later in the year. Alaska added the following note to its website back in September:
"Starting late December, the way you view award charts online is changing. We'll have a simplified award chart to show you where award levels start based on which regions you're traveling from and to. With this change, similar to awards on Alaska, partner award levels may vary depending on multiple factors including route, distance, or demand. You'll continue to be able to enjoy great value for your miles. As always, the best way to view pricing and availability for the routes you're interested in flying is to search for your specific travel dates and destinations."
Now with just a few days left in 2022, the new award charts are live. Here's the North American award chart currently visible on the Alaska Mileage Plan award chart page: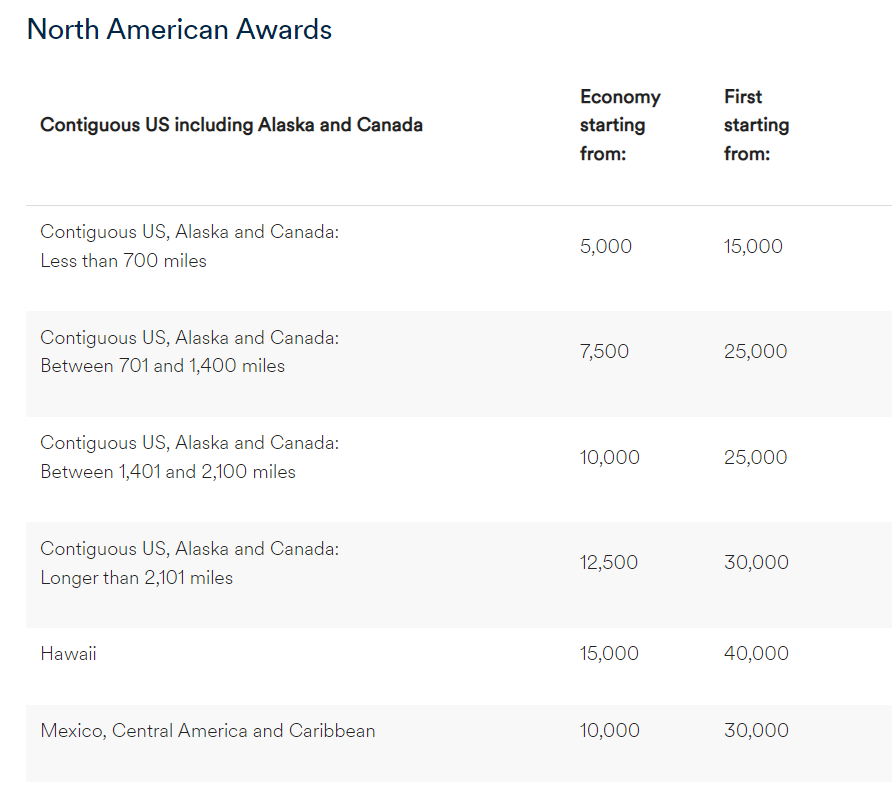 The contiguous U.S., Alaska and Canada starting rates aren't higher than what we'd previously seen for Alaska-operated awards (see the chart in our article about Alaska Airlines' first-class award changes in early 2022). And Alaska had already started pricing American-operated awards based on distance.
There isn't a maximum price listed. So, the award rates you'll see when doing live award searches should start at the rates listed and expand from there.
Related: Maximizing redemptions with Alaska Airlines Mileage Plan
As a frequent award traveler, I'm worried more about the international award chart. Alaska's award charts previously let you input an origin and destination region before showing you the rates (listed as starting rates for some carriers). Rates varied by operating airline, with some charging much lower rates than others for travel between the same regions.
Now, the award chart listed online is much less useful. Here's the international award chart: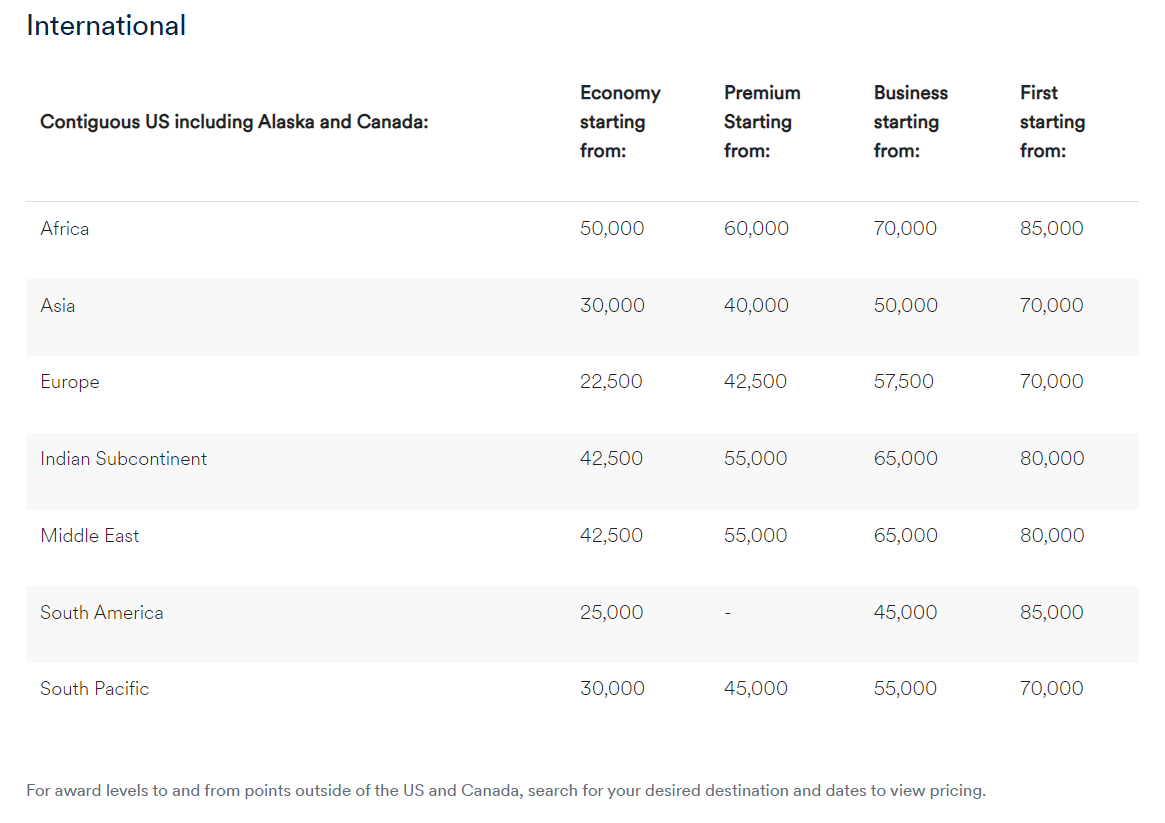 Yes, that's it. Now Alaska's award chart page only lists starting award rates for flights originating in the U.S. or Canada. If you want to originate elsewhere, the website says, "For award levels to and from points outside of the US and Canada, search for your desired destination and dates to view pricing."
According to the terms under the new award chart, the "'starting at' amount represents the estimated minimum award prices on one or more of our partner airlines." The terms also state you can't stopover on awards "within international regions (e.g. intra-Asia or Intra-Europe)."
On the bright side, the starting rates for some of the best Alaska Mileage Plan sweet spots seem unaffected. I'm hopeful that Alaska grew tired of adding new partners to its award charts and that we won't suddenly start seeing higher award pricing for some of our favorite partners.
In some quick award searches, I found you can still fly business class on Cathay Pacific from New York to Hong Kong for 50,000 miles.
You can still fly business class on Fiji Airways from the U.S. to Australia for 55,000 miles.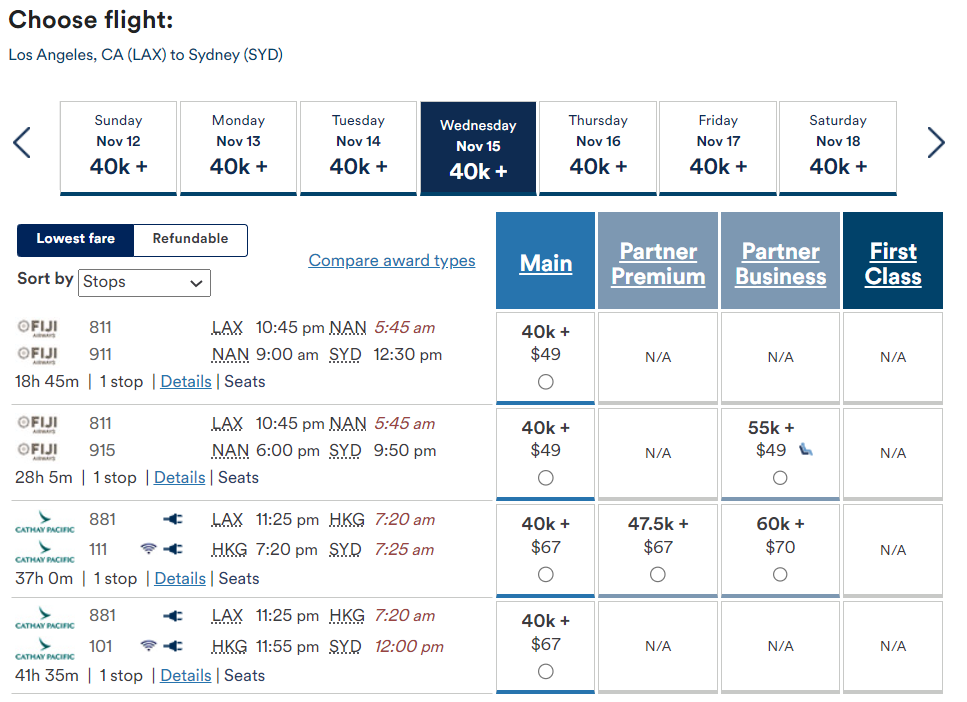 And you can still book business class on LATAM from Miami to Buenos Aires for 45,000 miles.
Maybe these award rates will remain and Alaska Mileage Plan just changed how it displays its award charts, but there's no guarantee.
Regardless, these changes mean Alaska Mileage Plan has unlocked the ability to charge higher award pricing for partner awards that used to have a set award rate. And that's likely not good for award travelers. If you have a stash of Alaska miles, consider redeeming them soon to lock in some of the program's best award tickets.