Surrounded by Las Cinco Cruces' rainforest on a cliff close to the ocean, Delta Hotels Riviera Nayarit is an all-inclusive oasis for nature lovers.
This Marriott-affiliated wellness resort is the first all-inclusive property that's tied to Delta Hotels, a brand that typically draws business travelers. Here, guests will find reasonable rates on par with other a la carte hotels nearby.
Curious to see what this affordable property was about (in part due to being a Marriott loyalist but also because I've never stayed at an all-inclusive resort before), my aunt and I decided to book a two-night stay while traveling to Puerto Vallarta, Mexico.
Here are eight things you should know before reserving a room at Delta Hotels Riviera Nayarit.
It's a bargain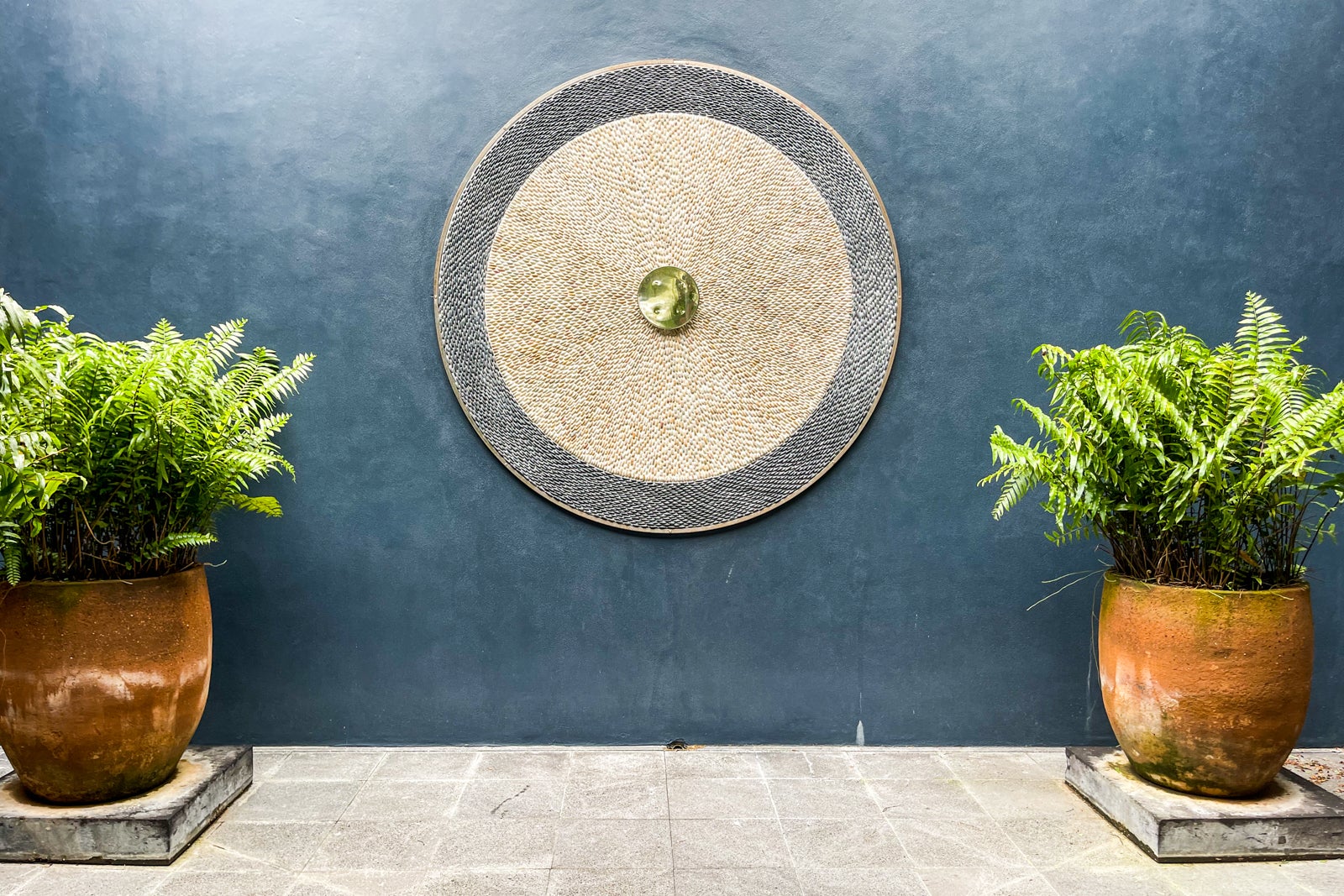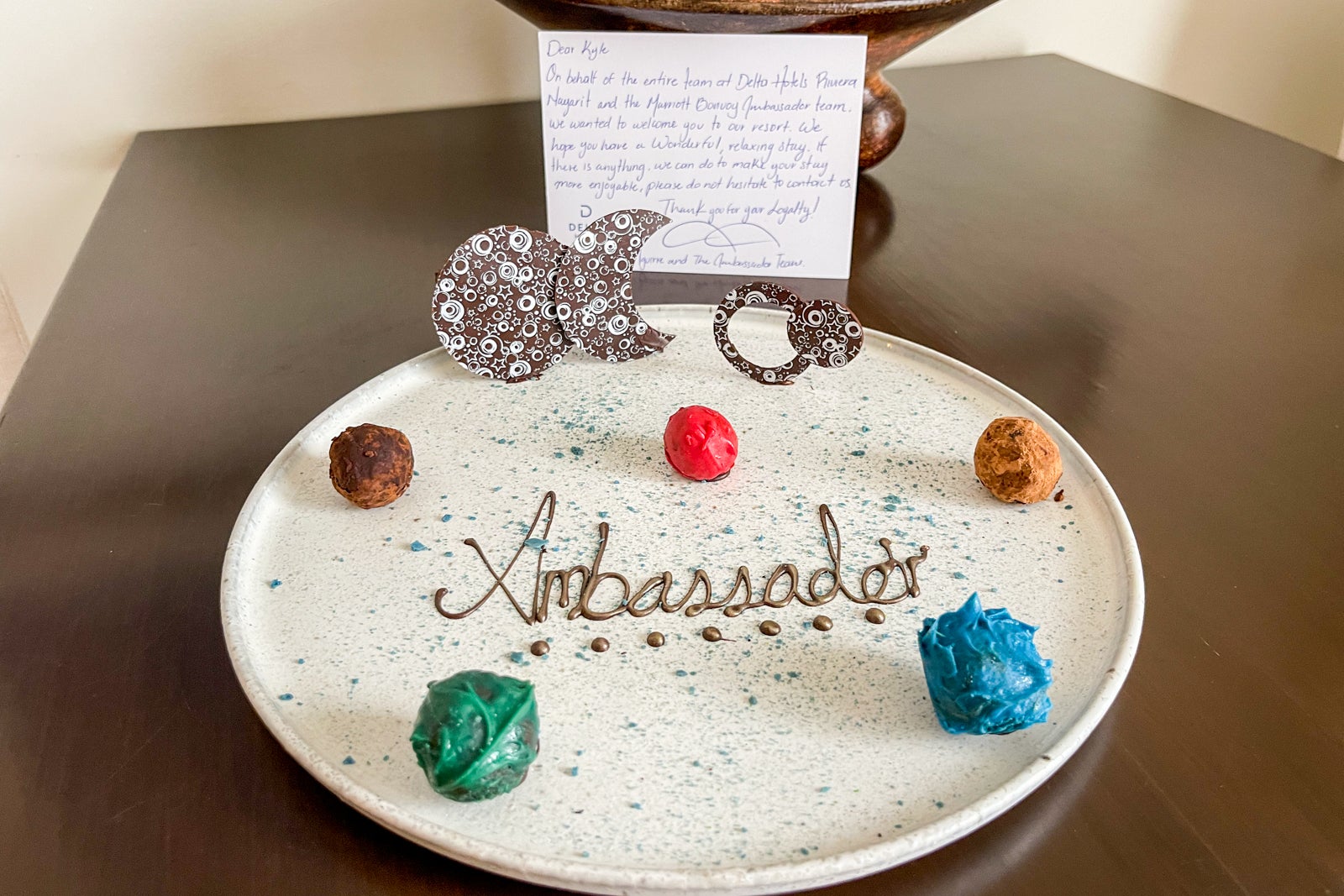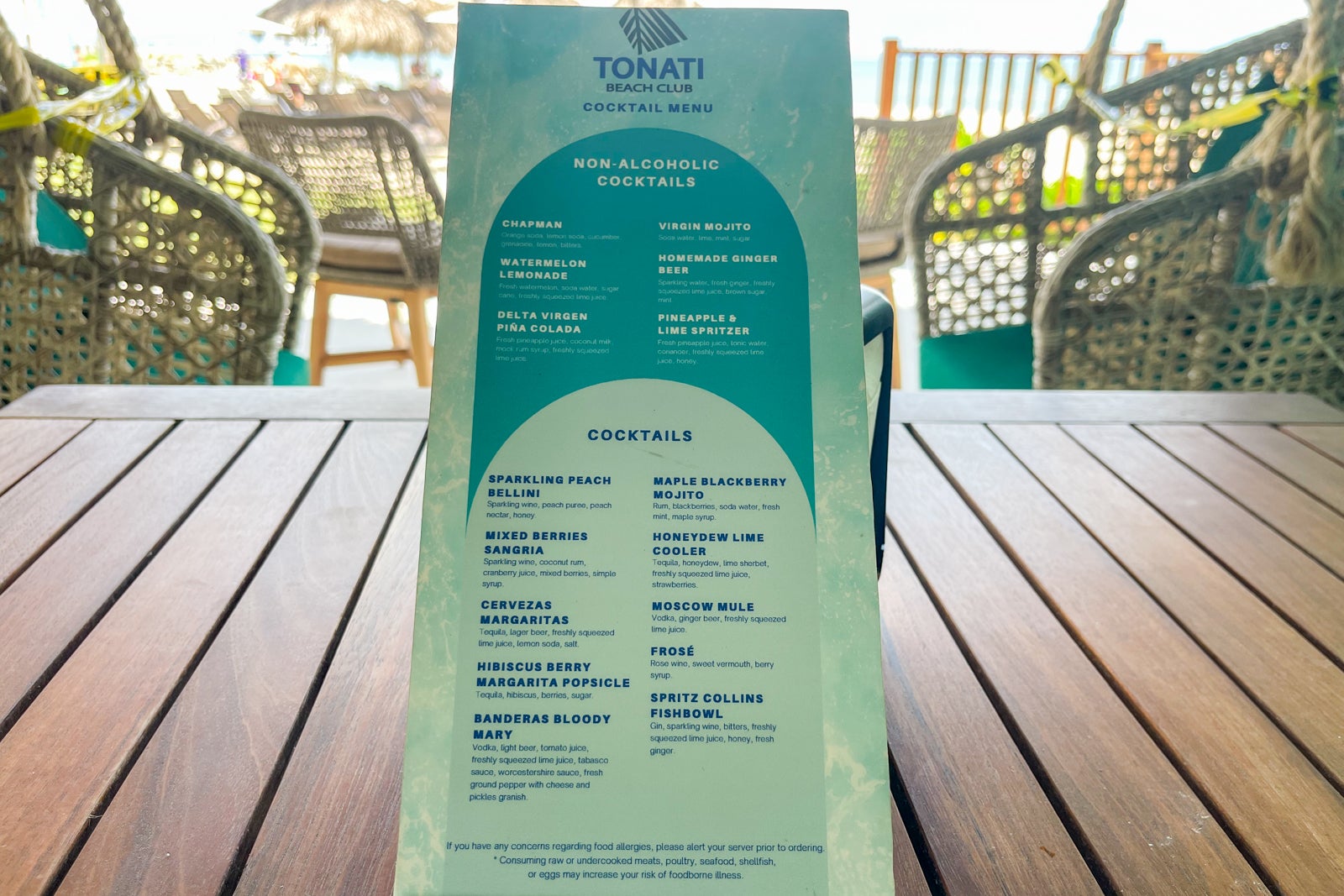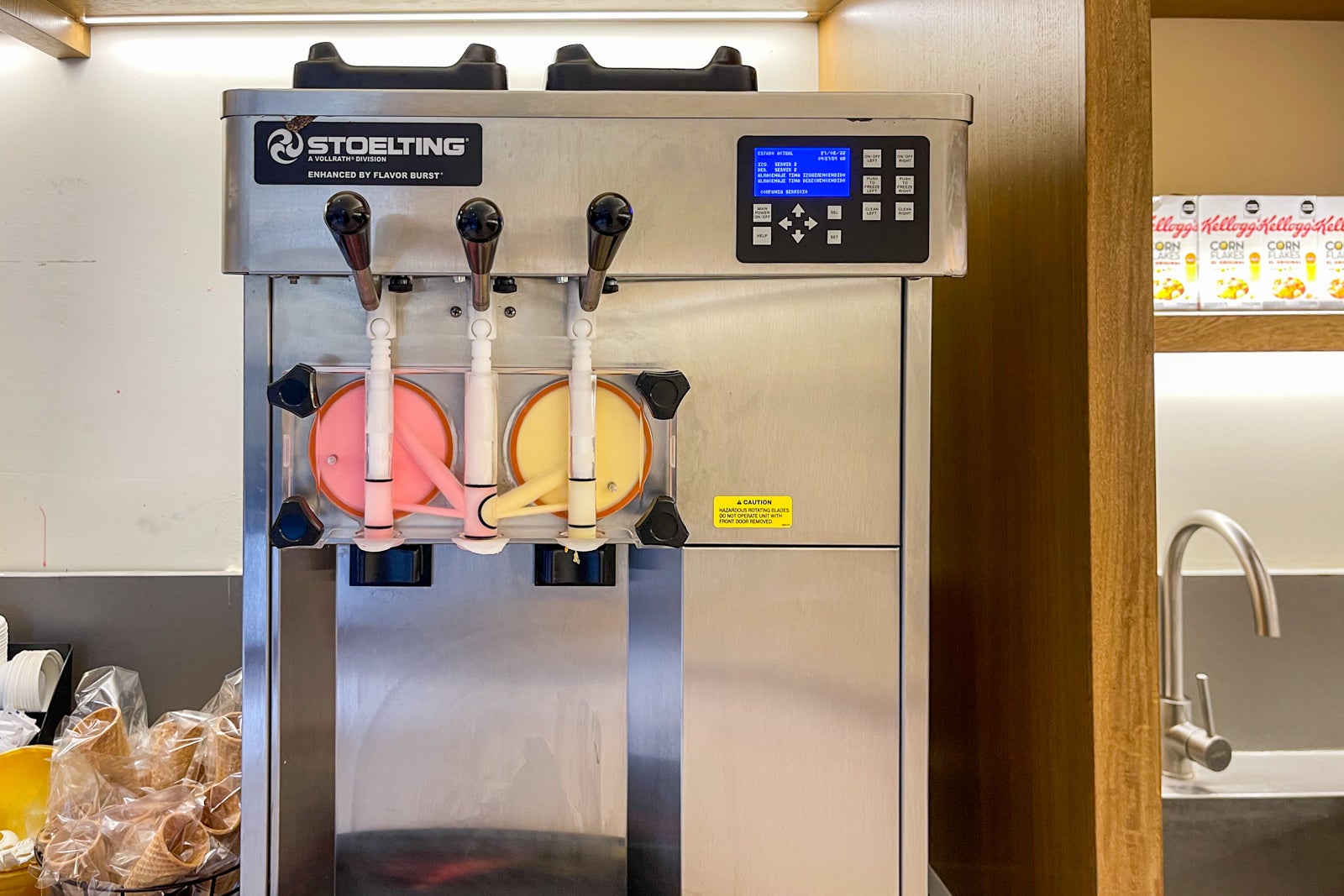 For a AAA rate of $223 per night for a two-queen mountain view room, this Delta Hotels outpost is a bargain when compared to other hotels in the area. Even the property's standard rate of $265 per night was a decent deal, though I was happy to take advantage of my AAA Plus membership (which I mainly have for 24-hour roadside assistance) to snag a discount that took about 15% off the nightly rate.
Unlike other local properties charging similar prices, rates here are all-inclusive, so there are no additional fees for extras like in-room minibar items, meals and most alcoholic drinks (select premium liqueurs and wines are not covered).
Additionally, the property's participation in the Marriott Bonvoy program means you can book a stay with points. Costing between 42,400 and 65,000 points per night, award nights are roughly in line with TPG's current valuations.
As an added perk, Platinum Elite and Titanium Elite members get 1,000 bonus points as a welcome gift, while Ambassador Elite members receive 1,000 bonus points and a complimentary 25-minute massage (or a 20% discount off other treatments).
Related: What is Marriott Bonvoy elite status worth?
The spa alone is a reason to visit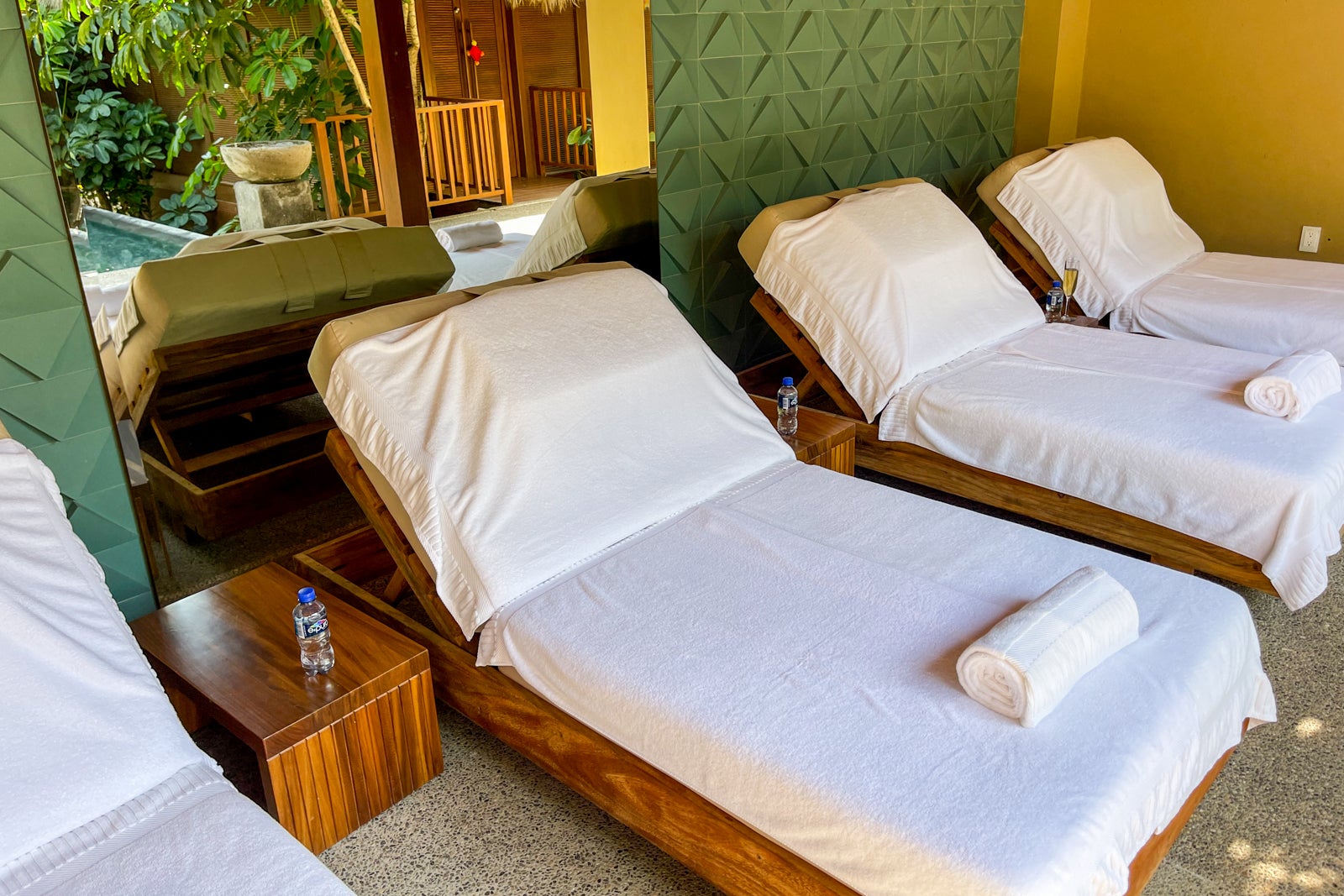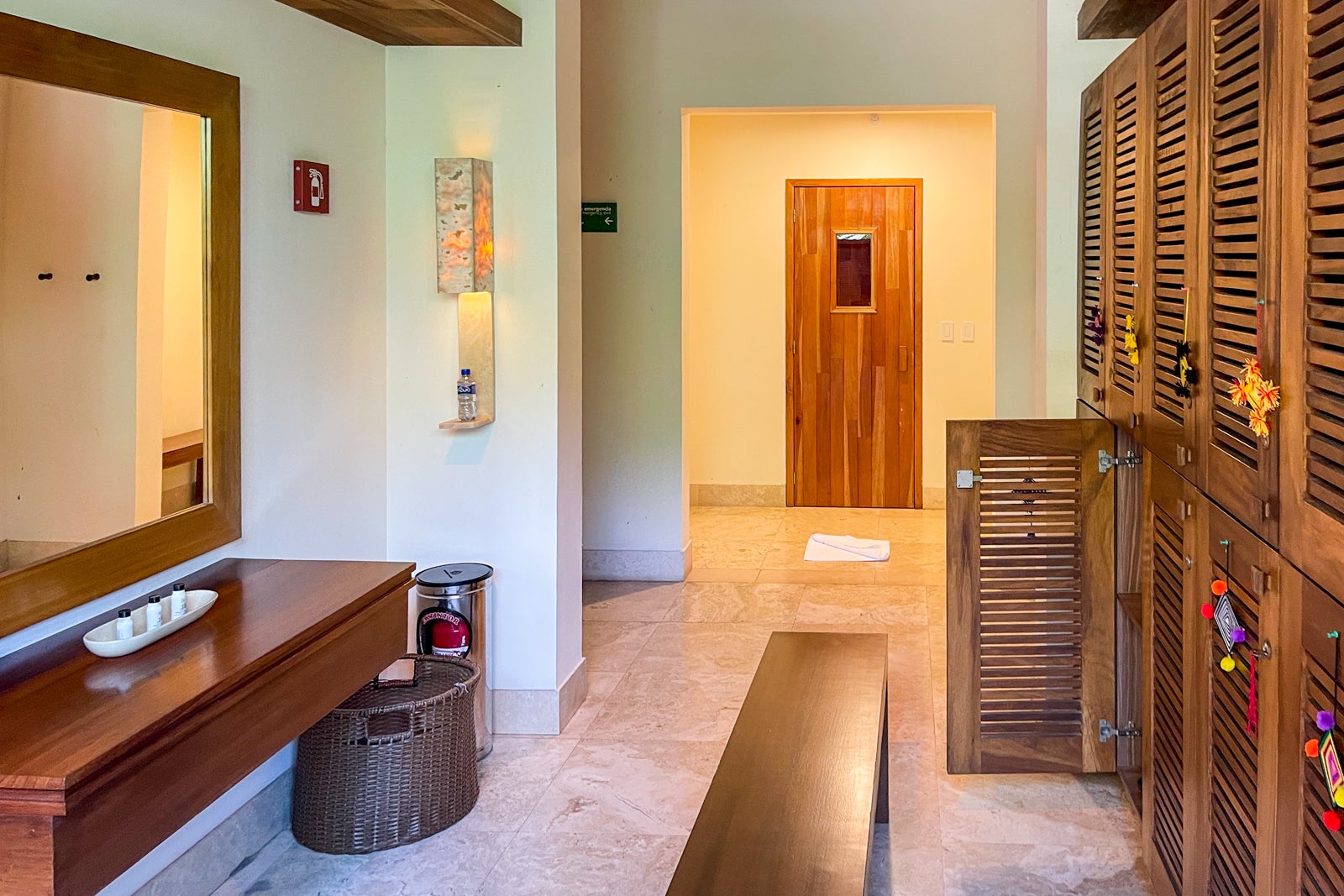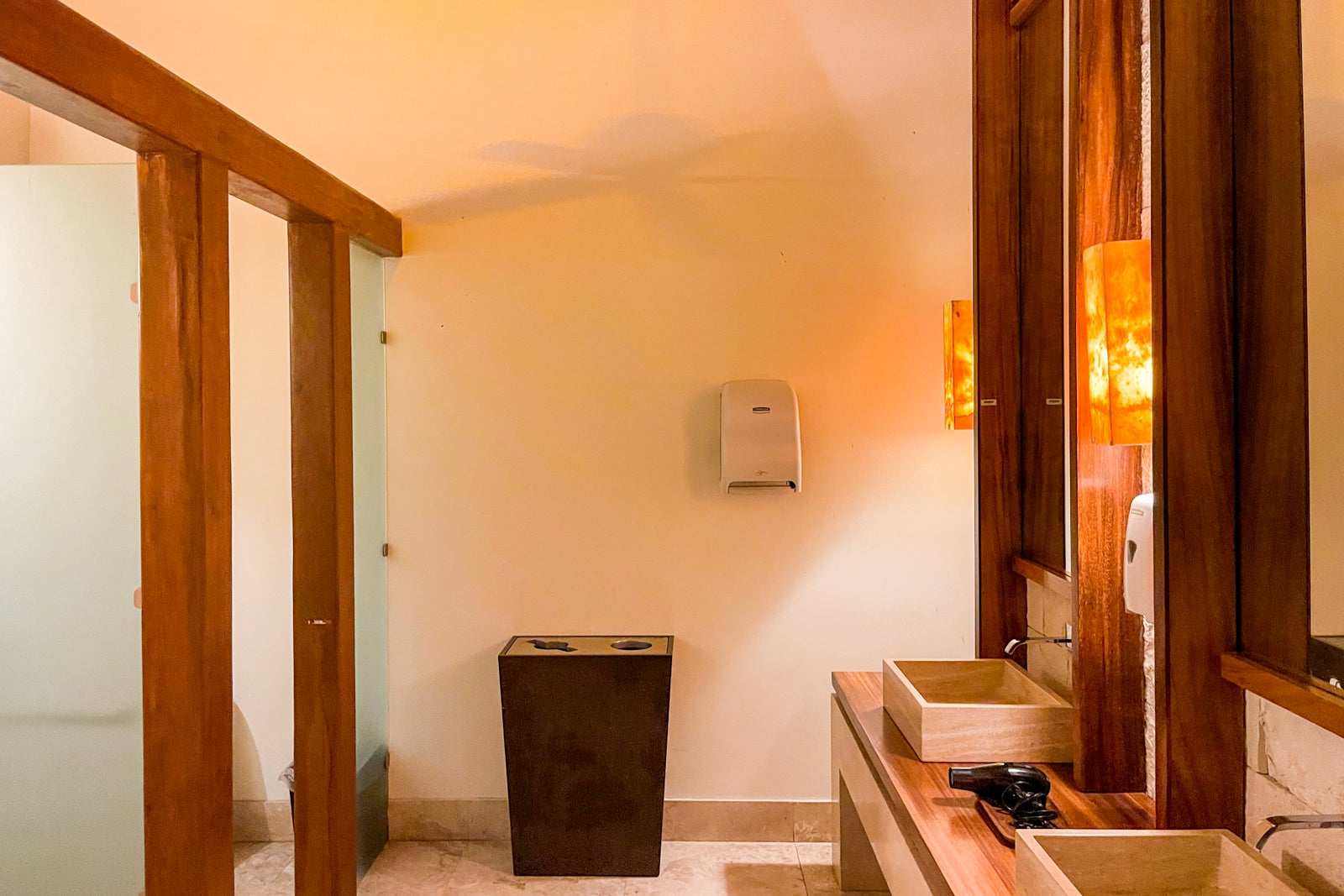 Given the excellent reviews I'd read and the endorsement of several fellow guests, my aunt and I decided to check out the spa treatments. In addition to the standard facials and massages, the property's Tzicuri Spa offered rituals based on the four elements: earth, air, fire and water. 
I don't normally book spa treatments, but I was intrigued by the rituals, so I treated myself to the earth-focused ritual, which included a foot bath, a sugar scrub, a 50-minute massage with aromatic oils and a 30-minute foot massage.
While the hefty 4,400 Mexican pesos (about $220) price initially gave me sticker shock (even after remembering that I would receive a 20% discount as an Ambassador Elite), the treatment was transcendent and exactly what I needed to relax. I highly recommend the splurge if you can fit it into your budget.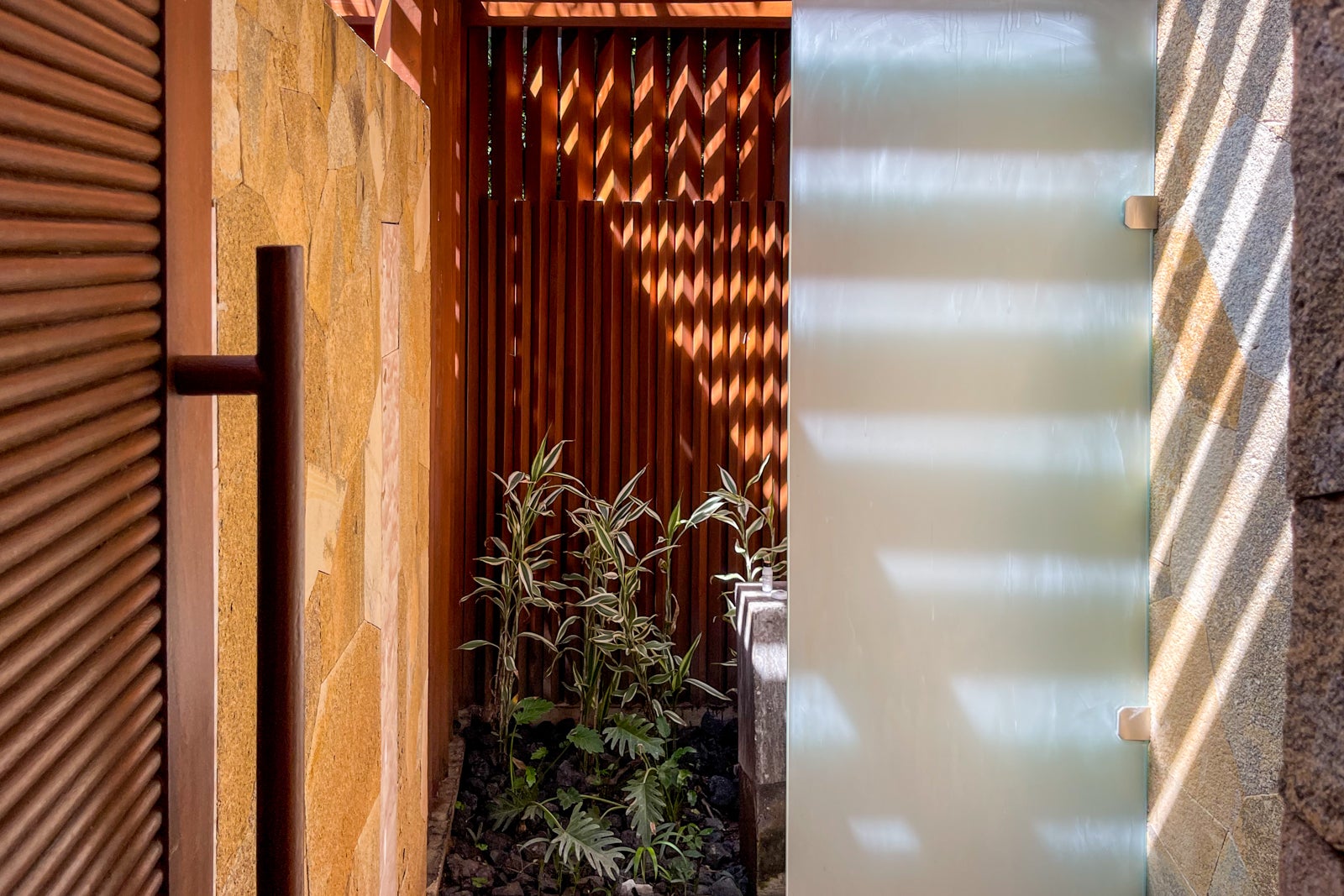 Keep in mind that treatment fees cover access to several spa facilities, too, which are top-notch and well worth using.
You'll find sprawling changing rooms, double-stacked wooden lockers, outdoor showers that are surrounded by local botany and a relaxation area with an outdoor pool. The latter is where you can lounge on a teak chaise lounge covered in a warm towel as you wait for your treatment or enjoy freshly pressed passion fruit juice and tea served in upscale, elegant china after your service.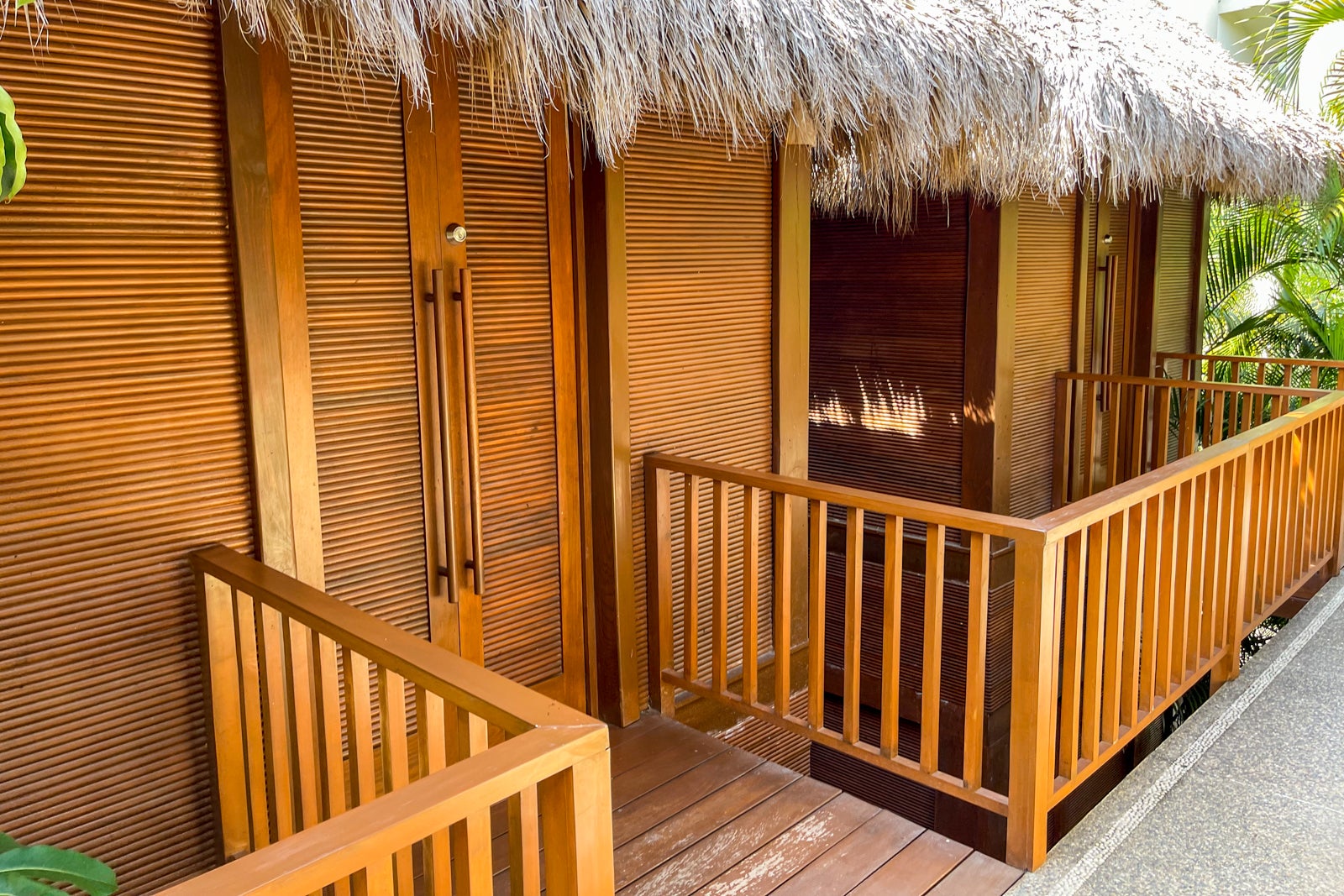 Related: 9 of the most amazing spas worth traveling for
The grounds are lush and untamed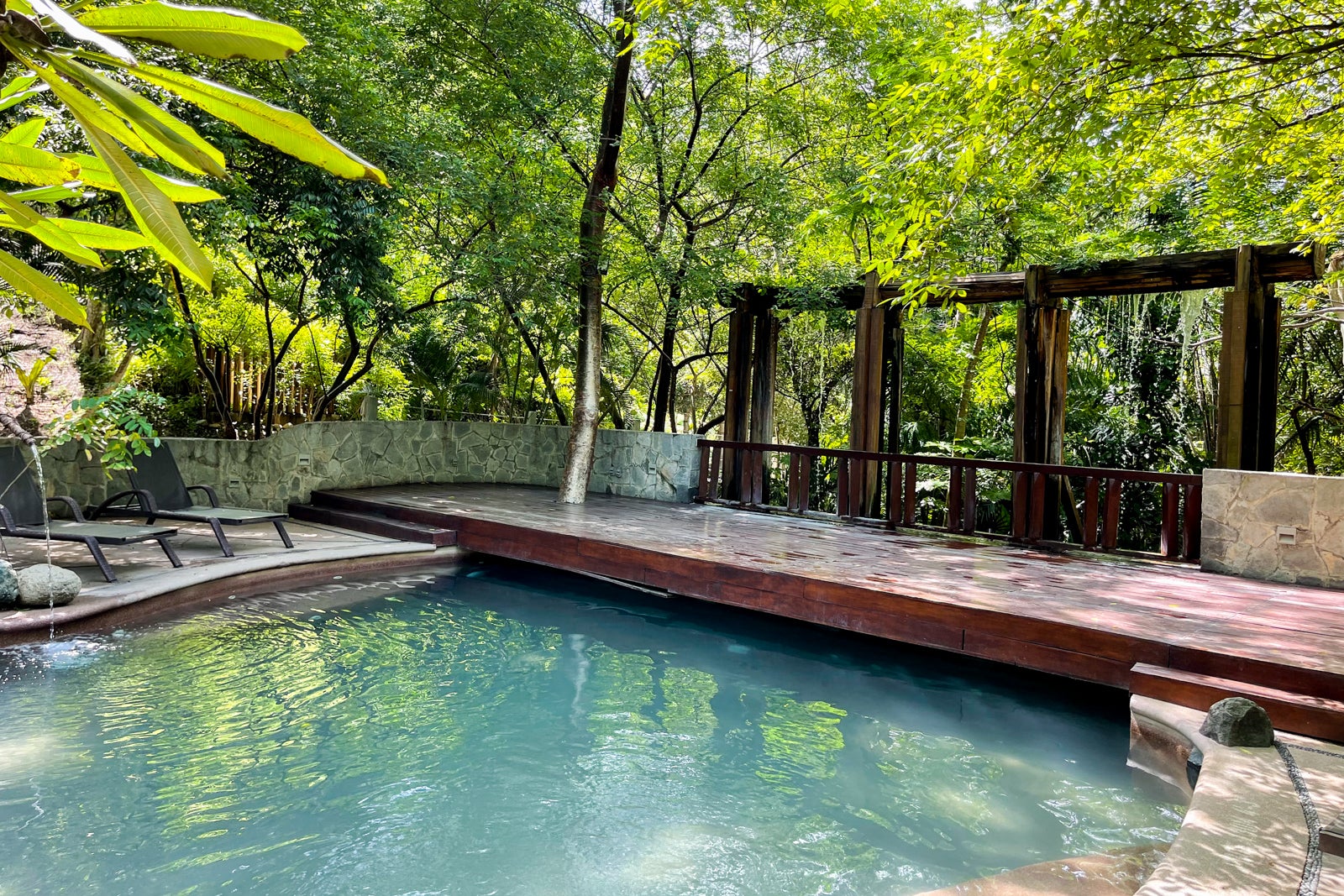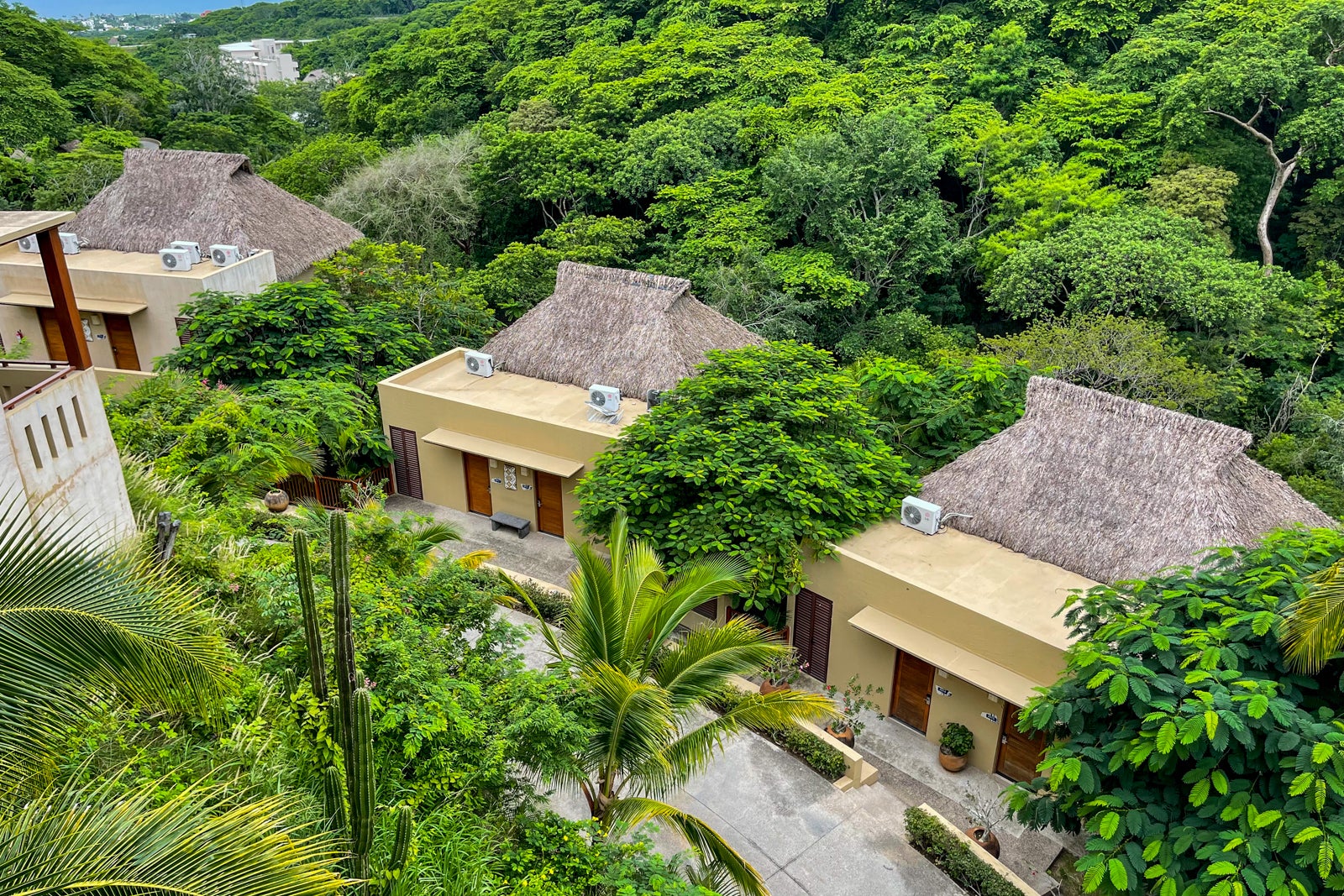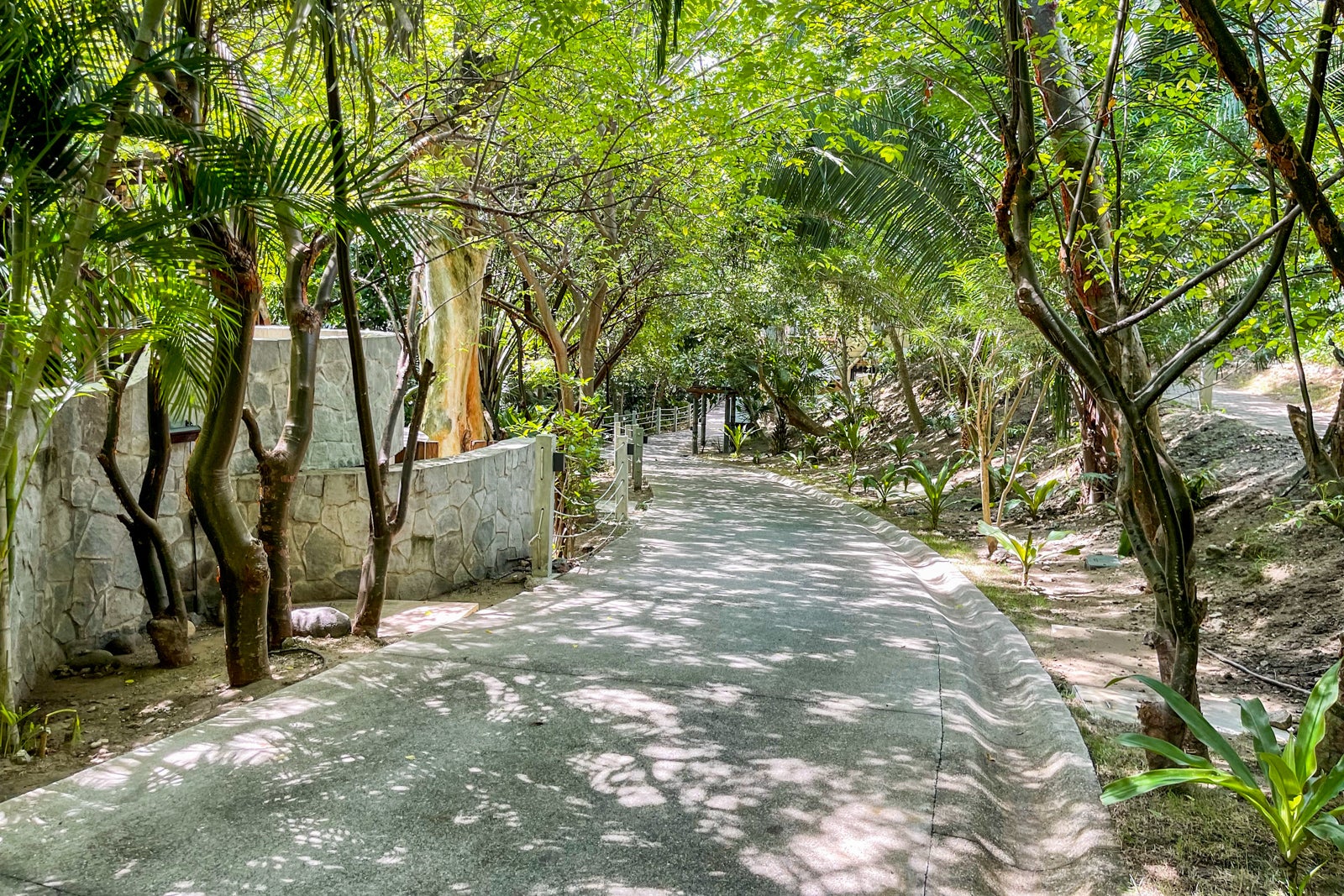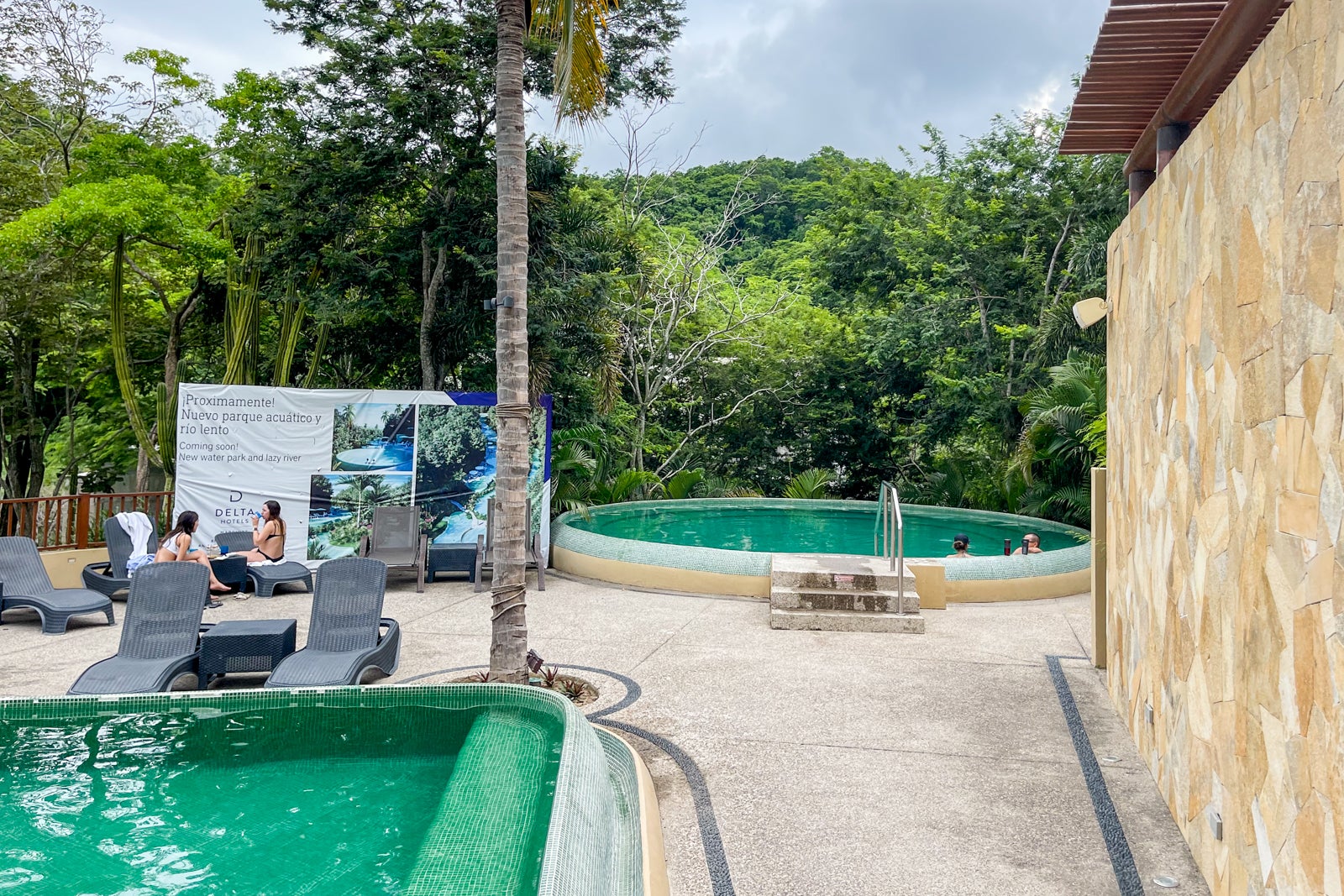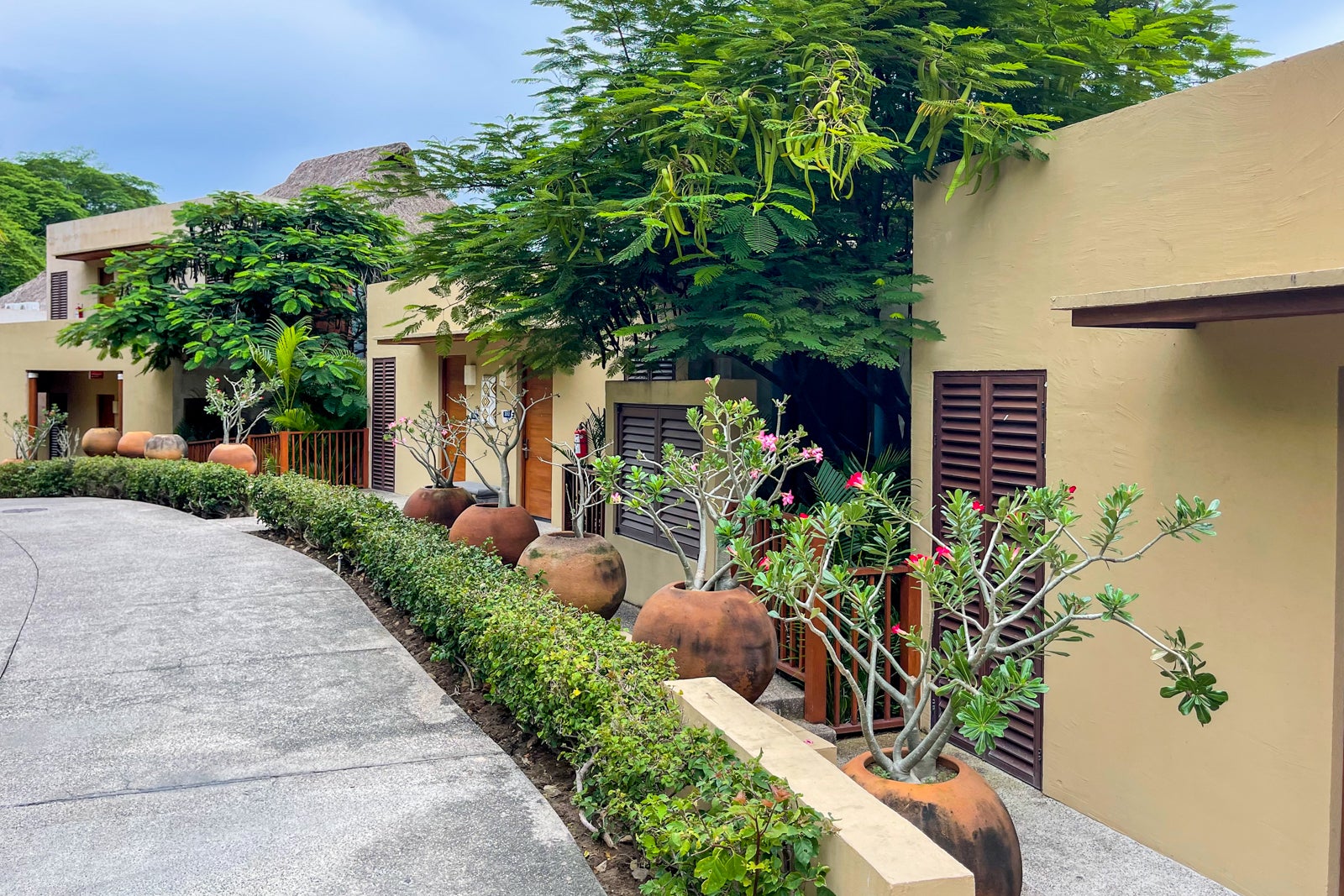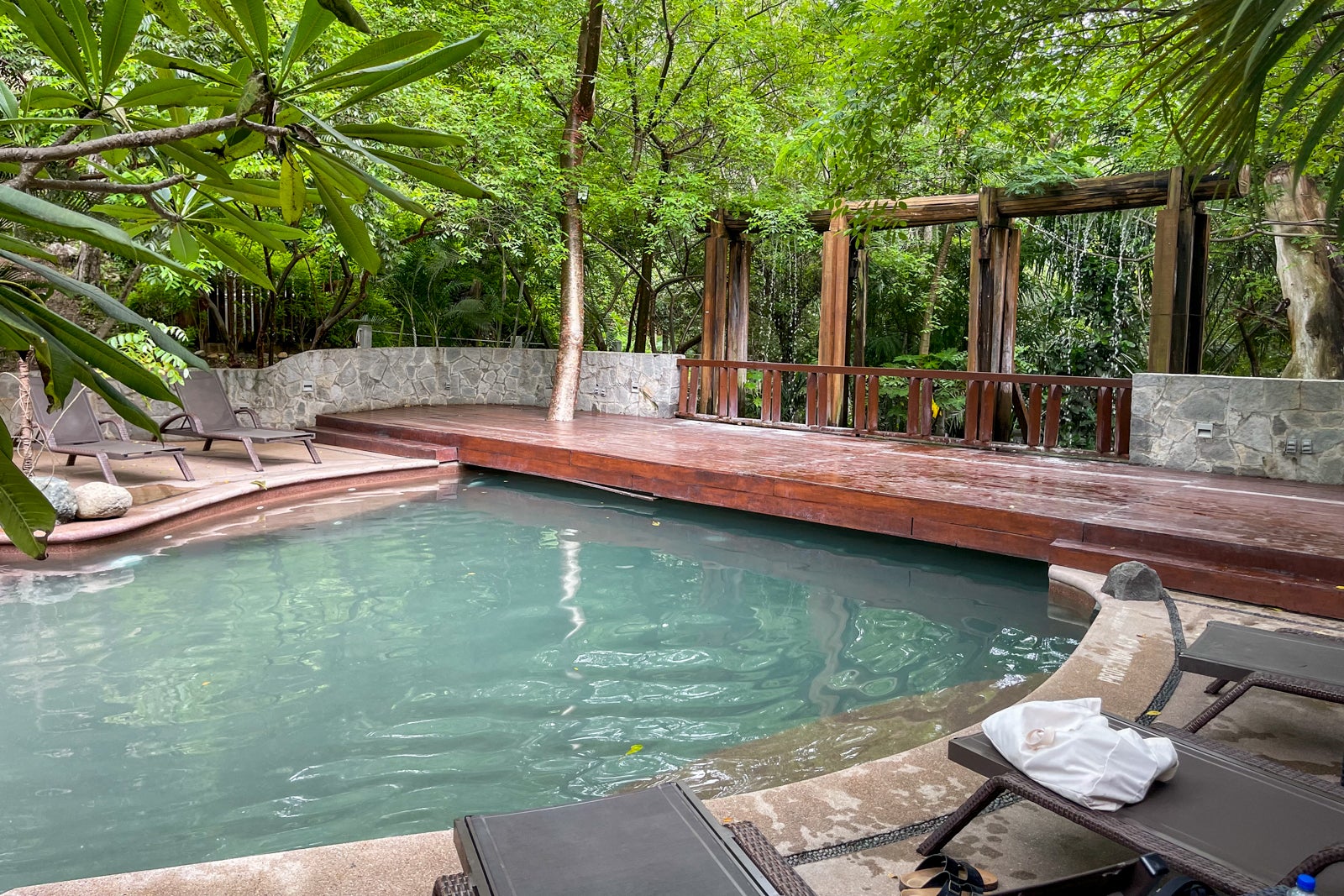 Because of the resort's location in Las Cinco Cruces, developers were careful to leave much of the mature jungle intact while constructing it. As such, you'll notice that the 118 rooms are pressed against the cliffs and surrounded by greenery, with a small stream running through the property.
Going from the lobby to the main pool and towers, you'll encounter multiple steep hills that take about 15 minutes to traverse on foot. Luckily, chauffeured golf carts are available, should you need some assistance getting from point A to point B. It may be a bit of a trek, but the tranquil setting more than makes up for the extra effort required to get around.
There's a great beach club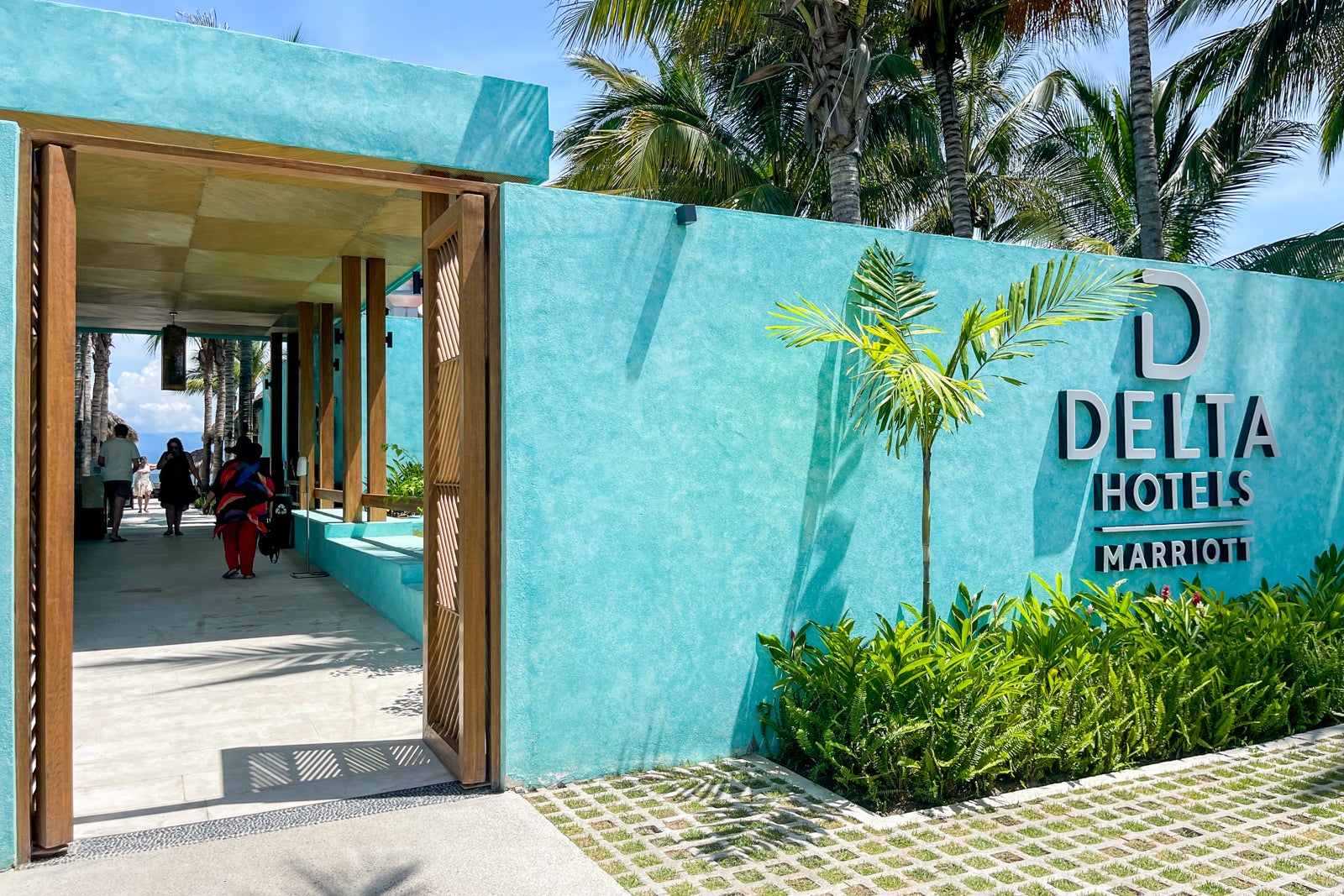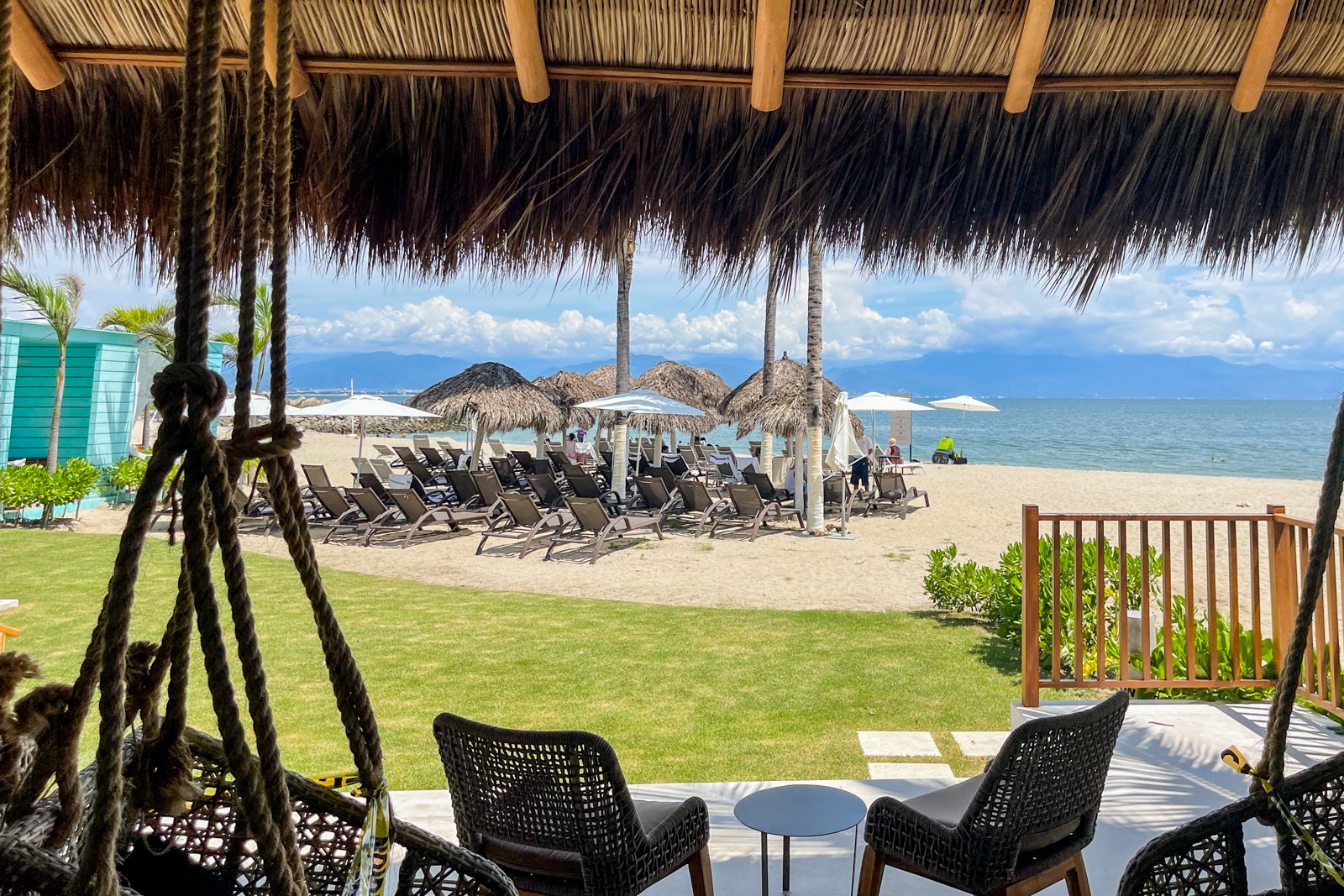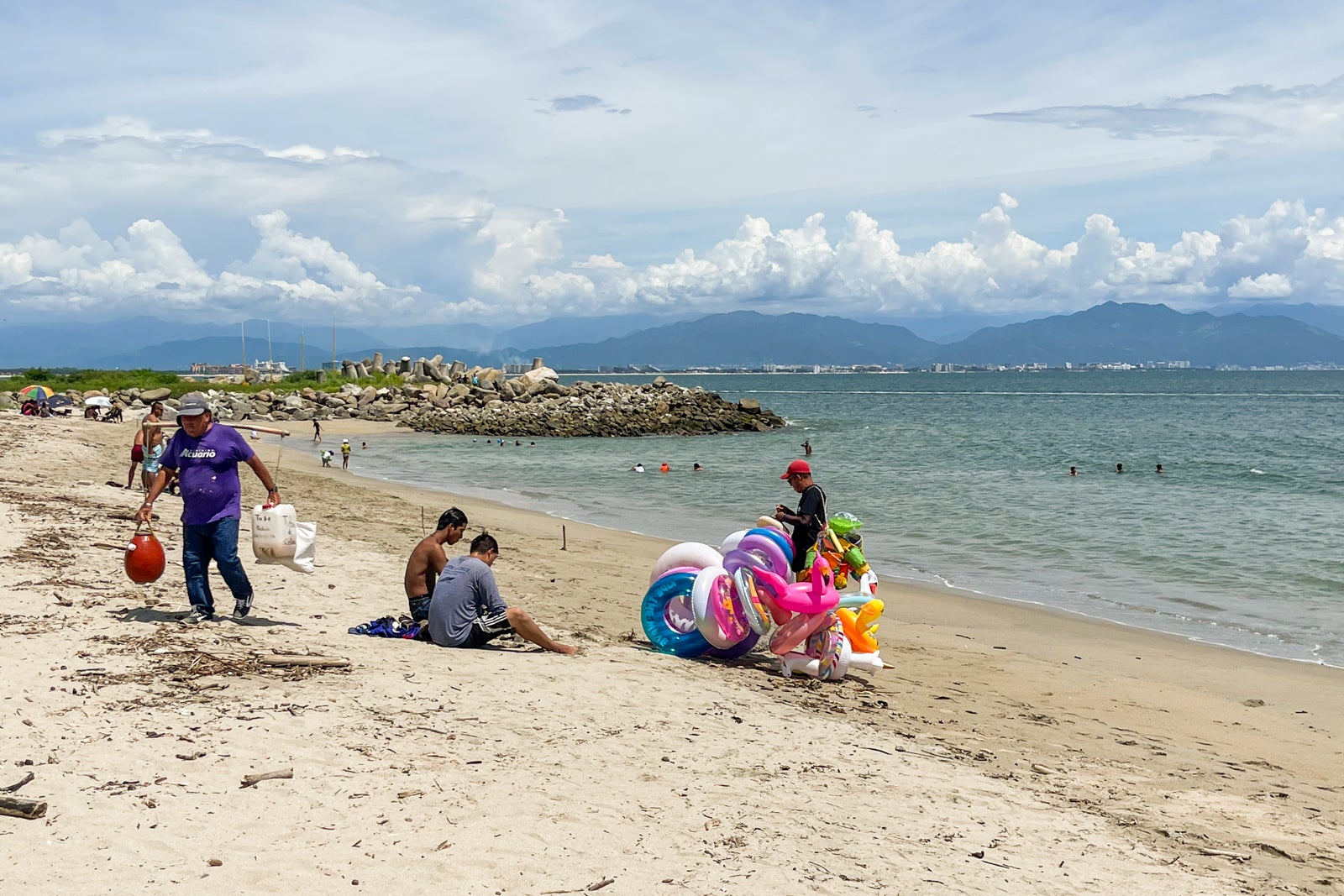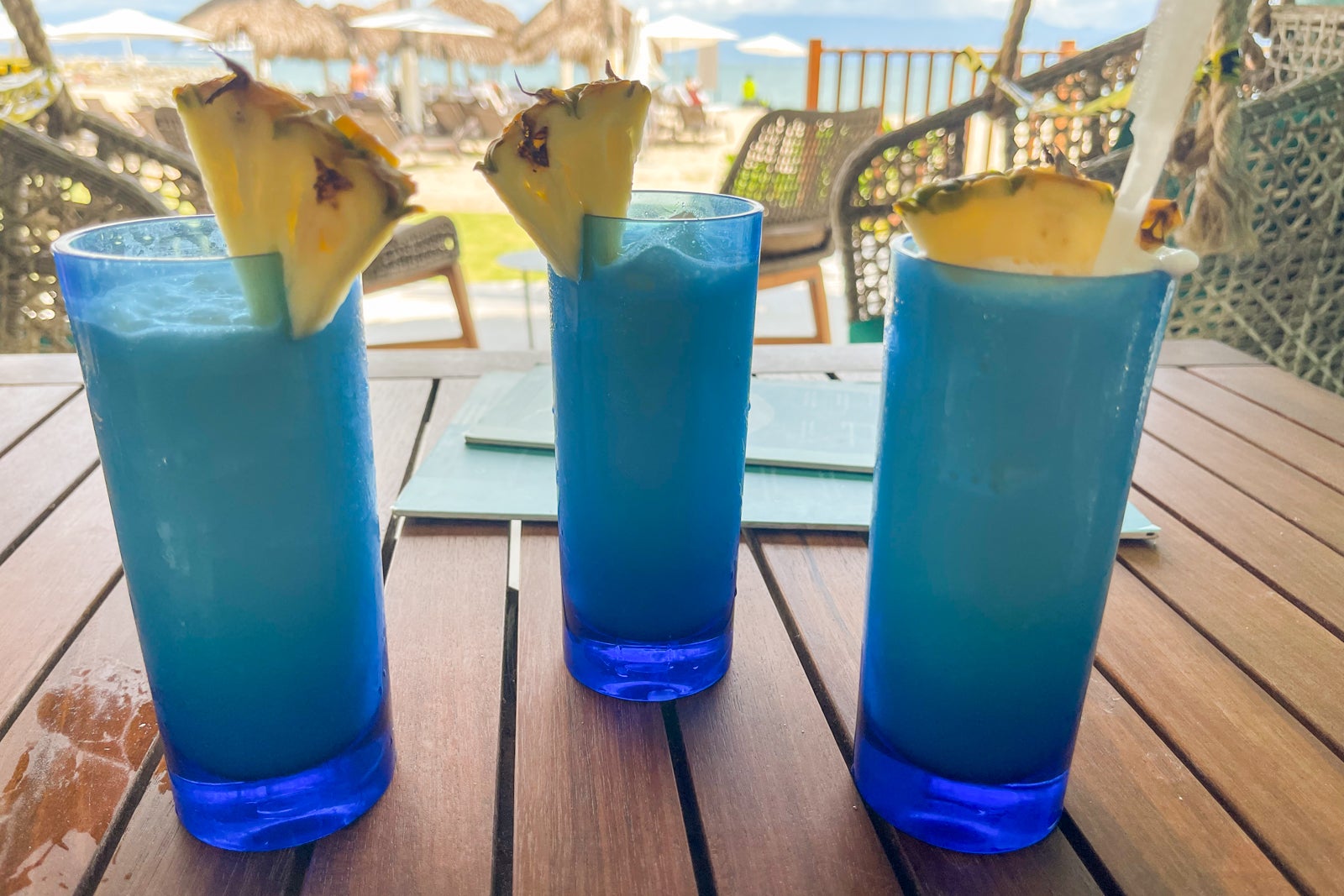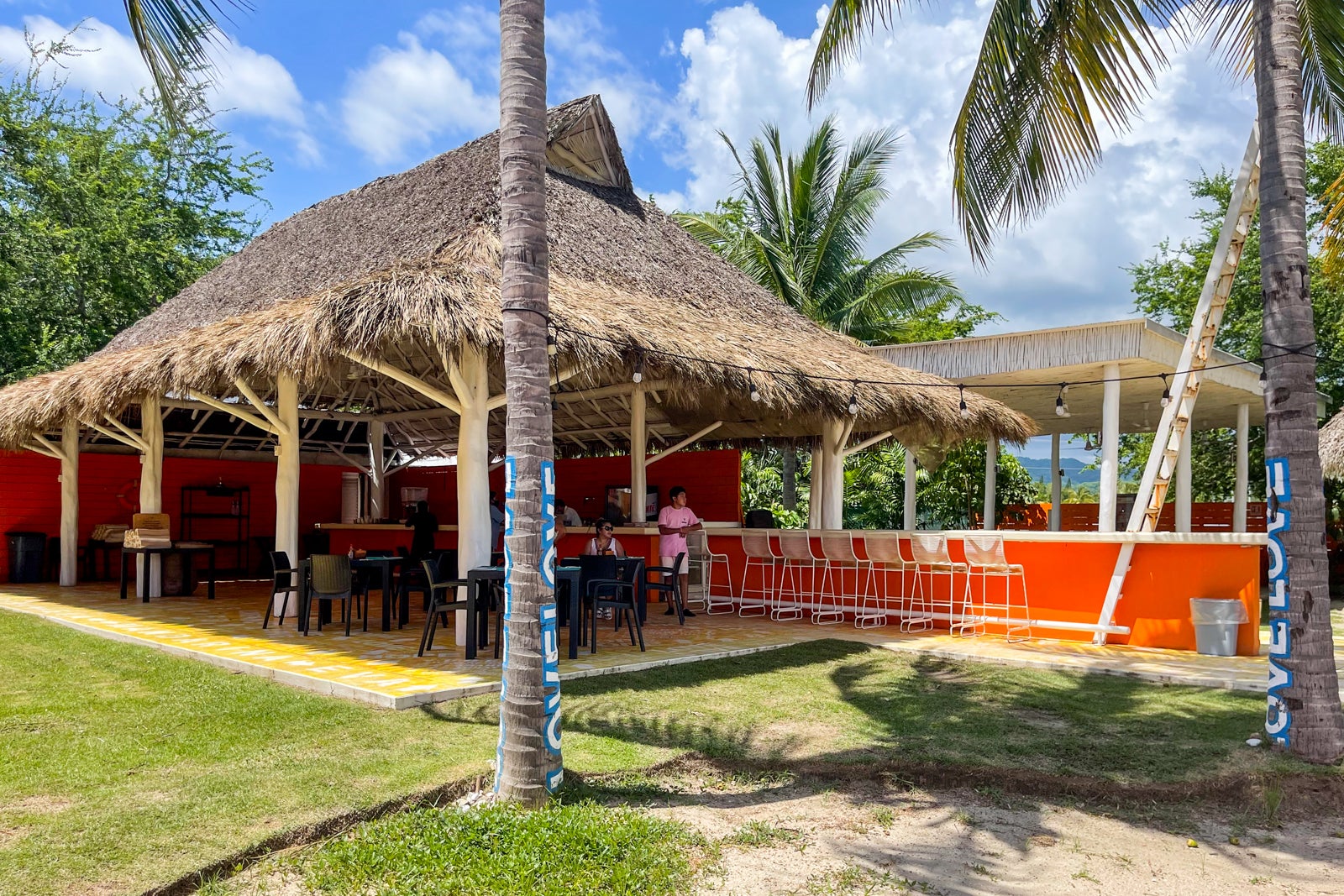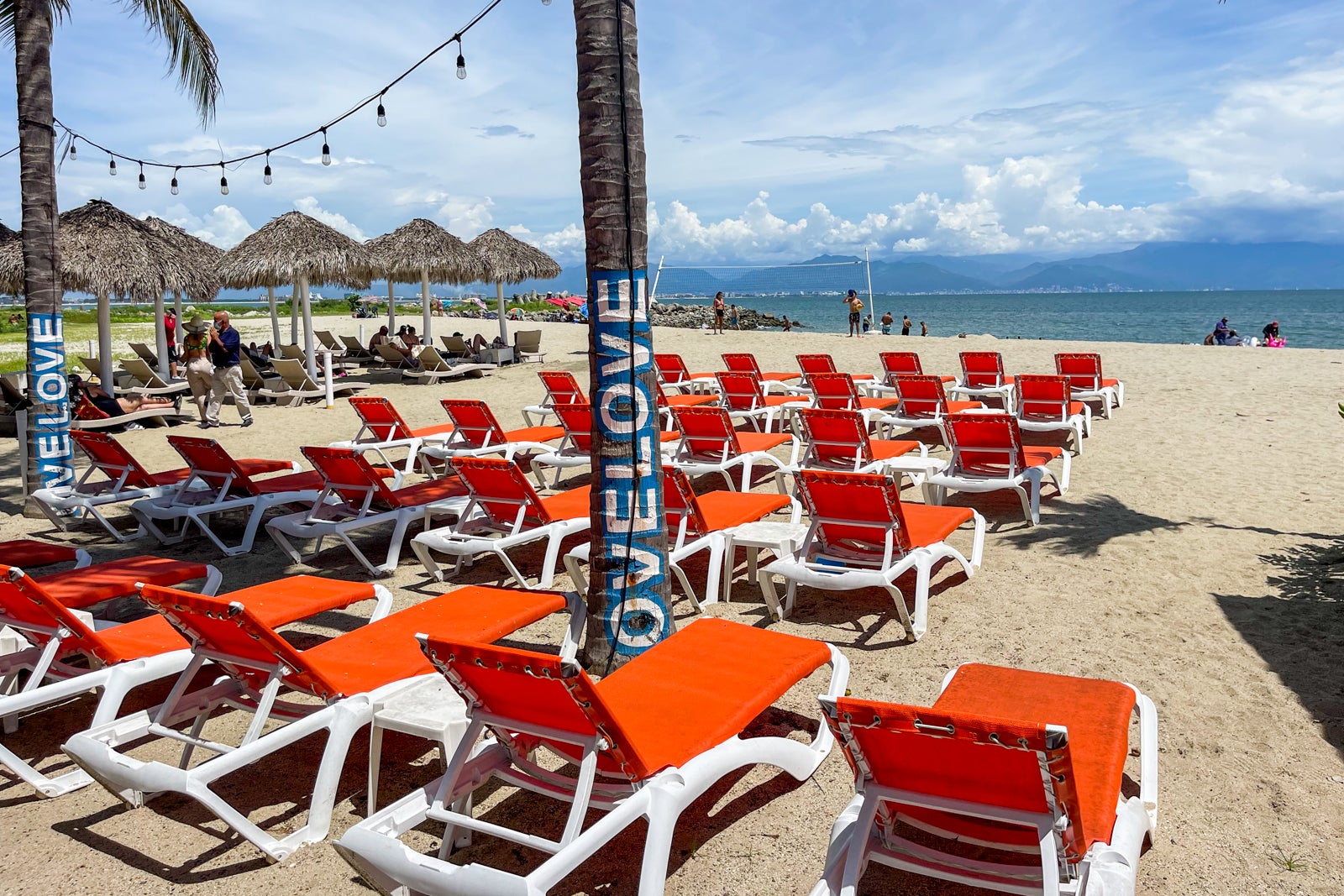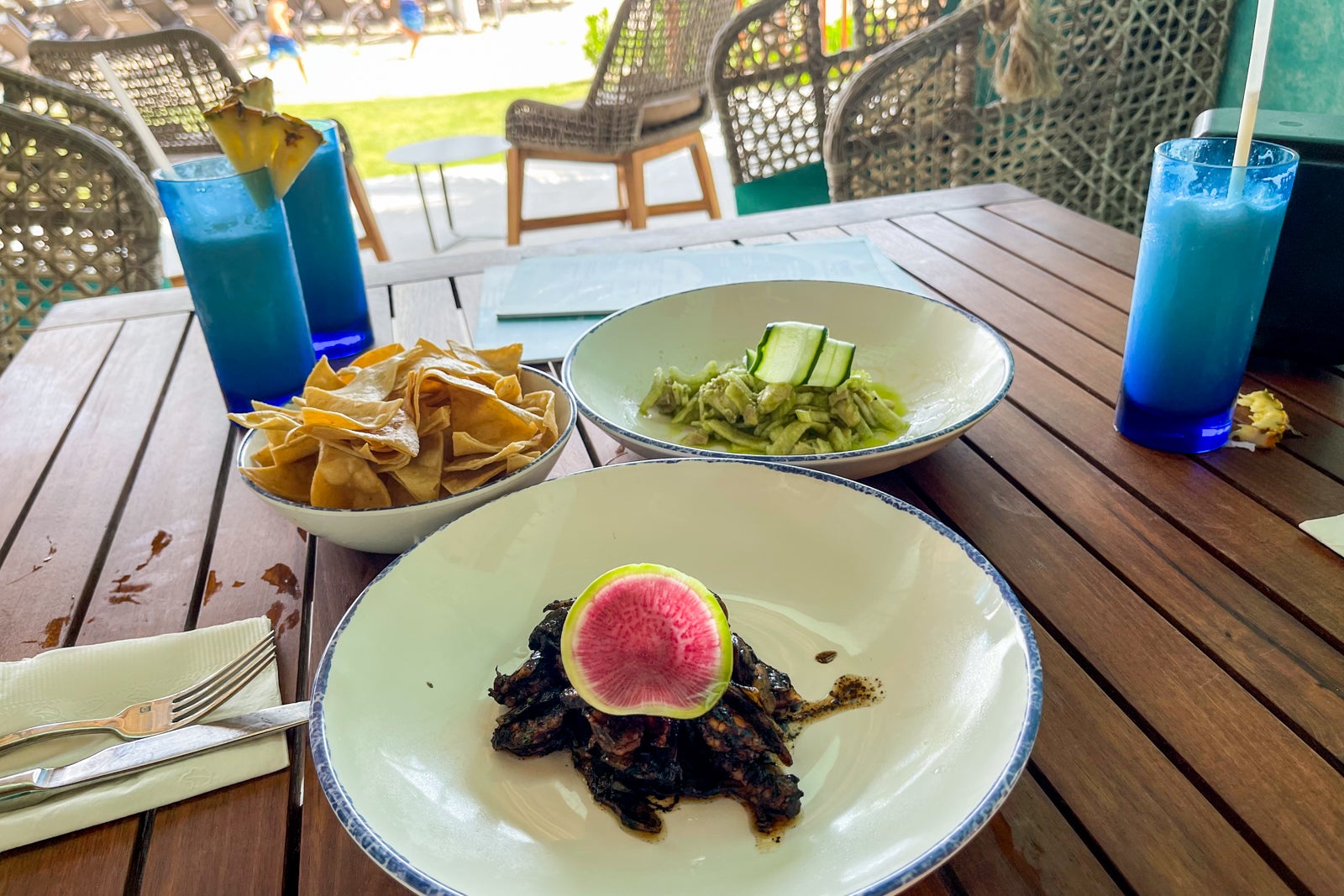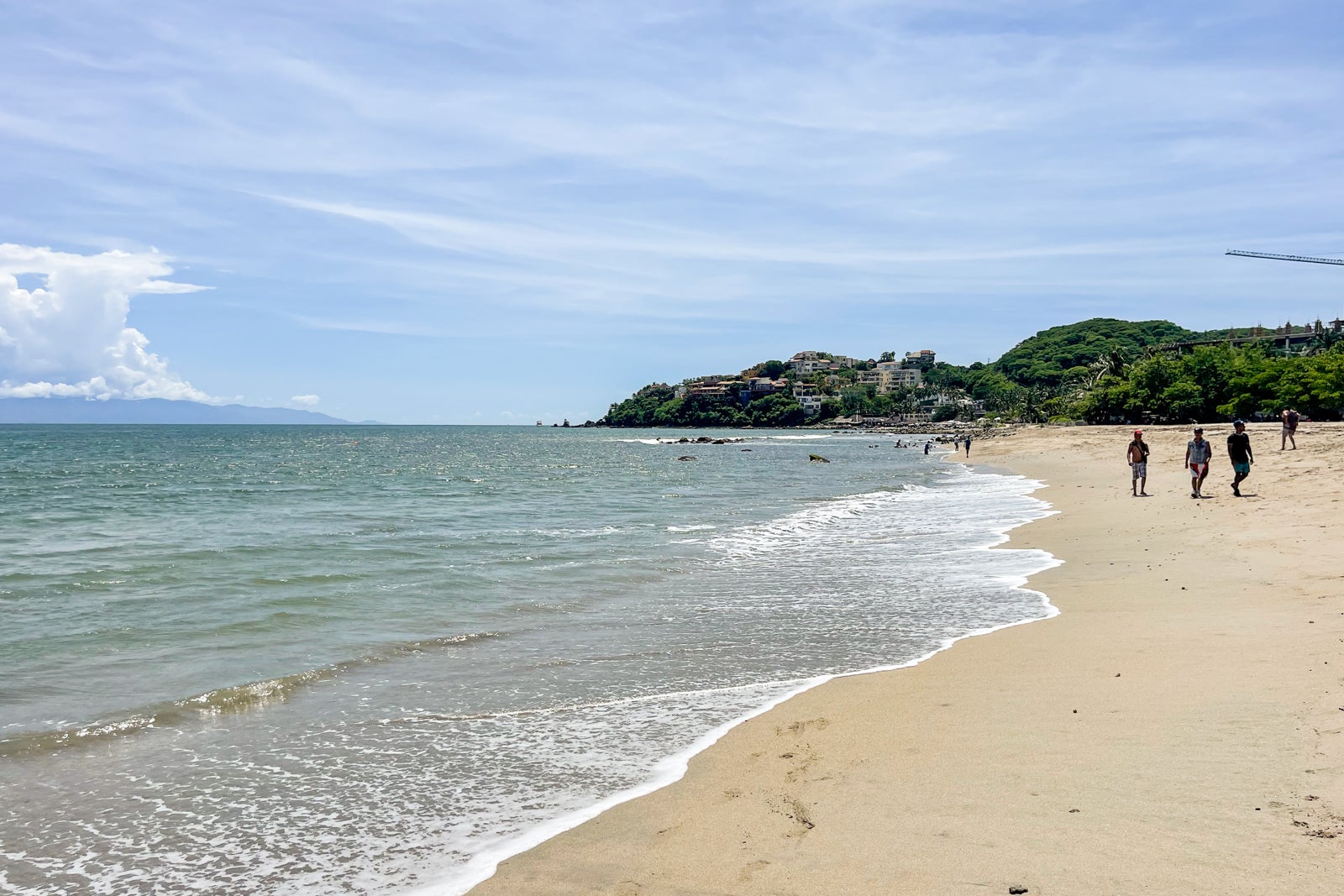 A perfect place for lunch, the turquoise-painted Tonati Beach Club is situated 10 minutes away from the resort by the Pacific Ocean. Here, you can enjoy fresh mahi mahi ceviche and pina coladas when you're not swimming in the sea, sunbathing on one of the chaise lounges reserved for hotel guests or unwinding in a cabana.
Know, though, that the beach is unraked and empresarios (local vendors) will actively try selling you everything from silver jewelry to hats, so prepare to be approached from time to time.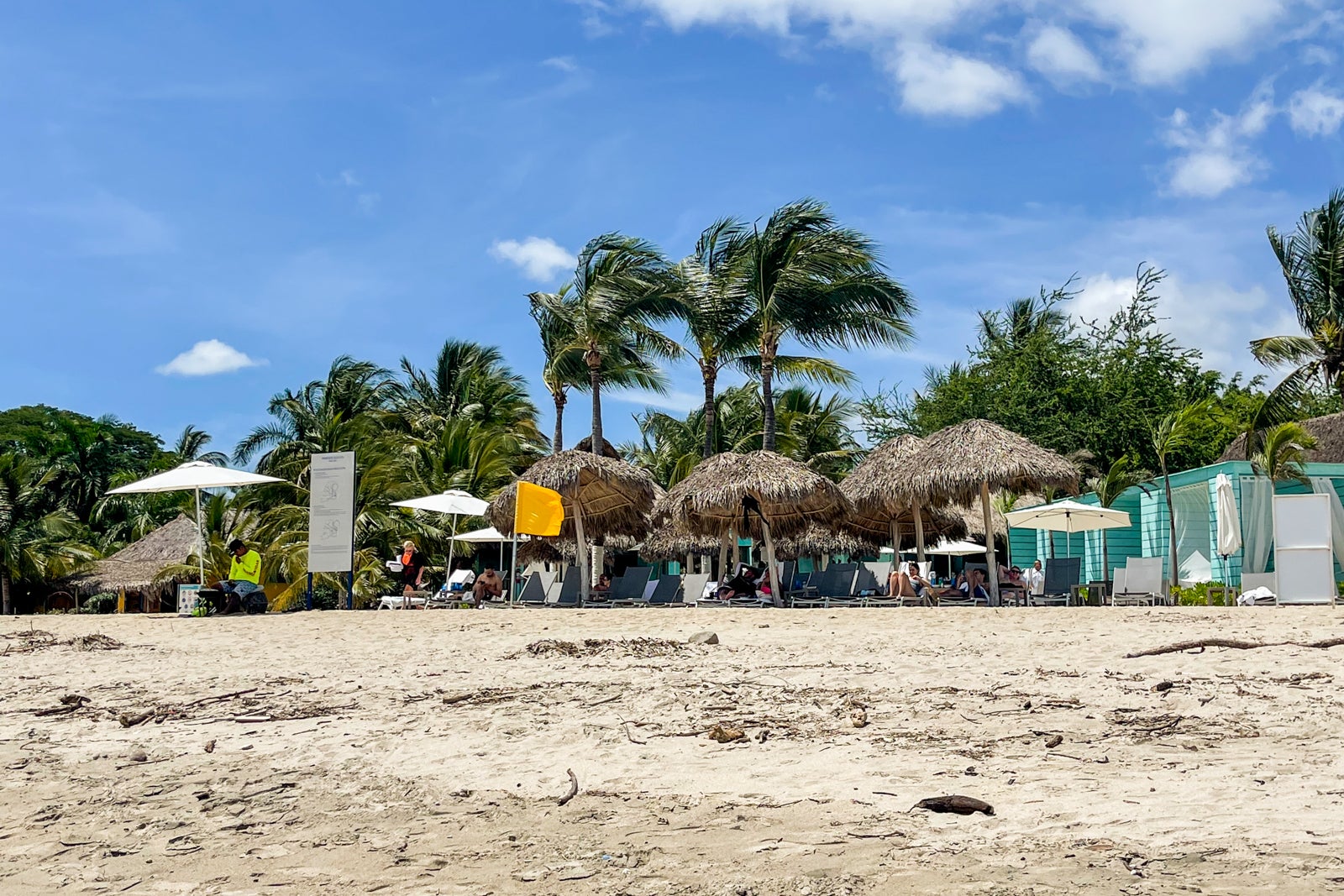 Several parking spots are available for those who wish to drive. I don't suggest doing so, as the roads are full of potholes (most of which are impossible to avoid) and wind through a number of back alleys and unmarked areas that make it hard to retrace your steps back to the resort.
Instead of driving, plan on using the resort shuttle, which travels between the resort and the beach club in La Cruz de Huanacaxtle three times a day.
Related: Beyond the beach: Mexico's 6 best inland destinations
It's easiest to find during daylight hours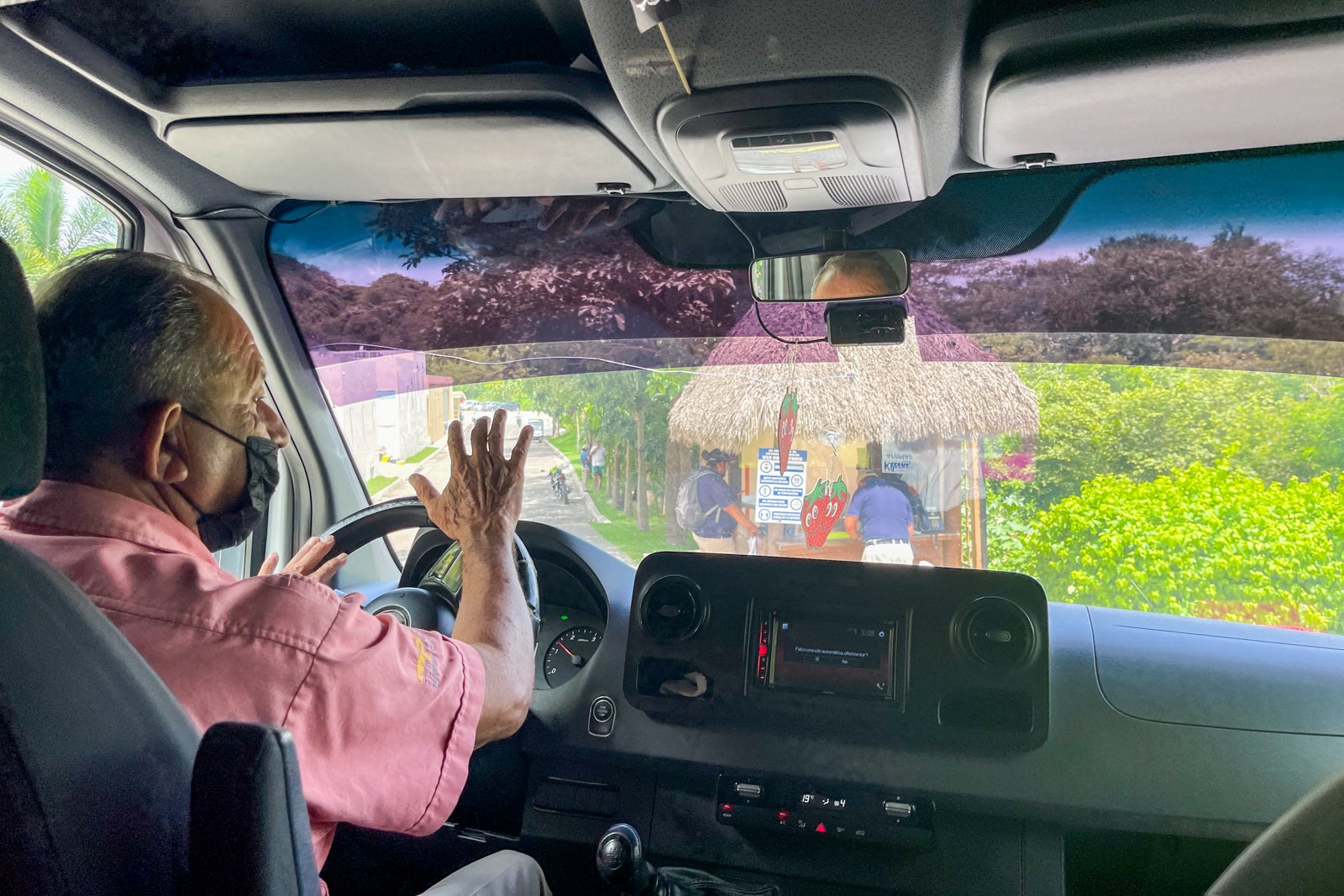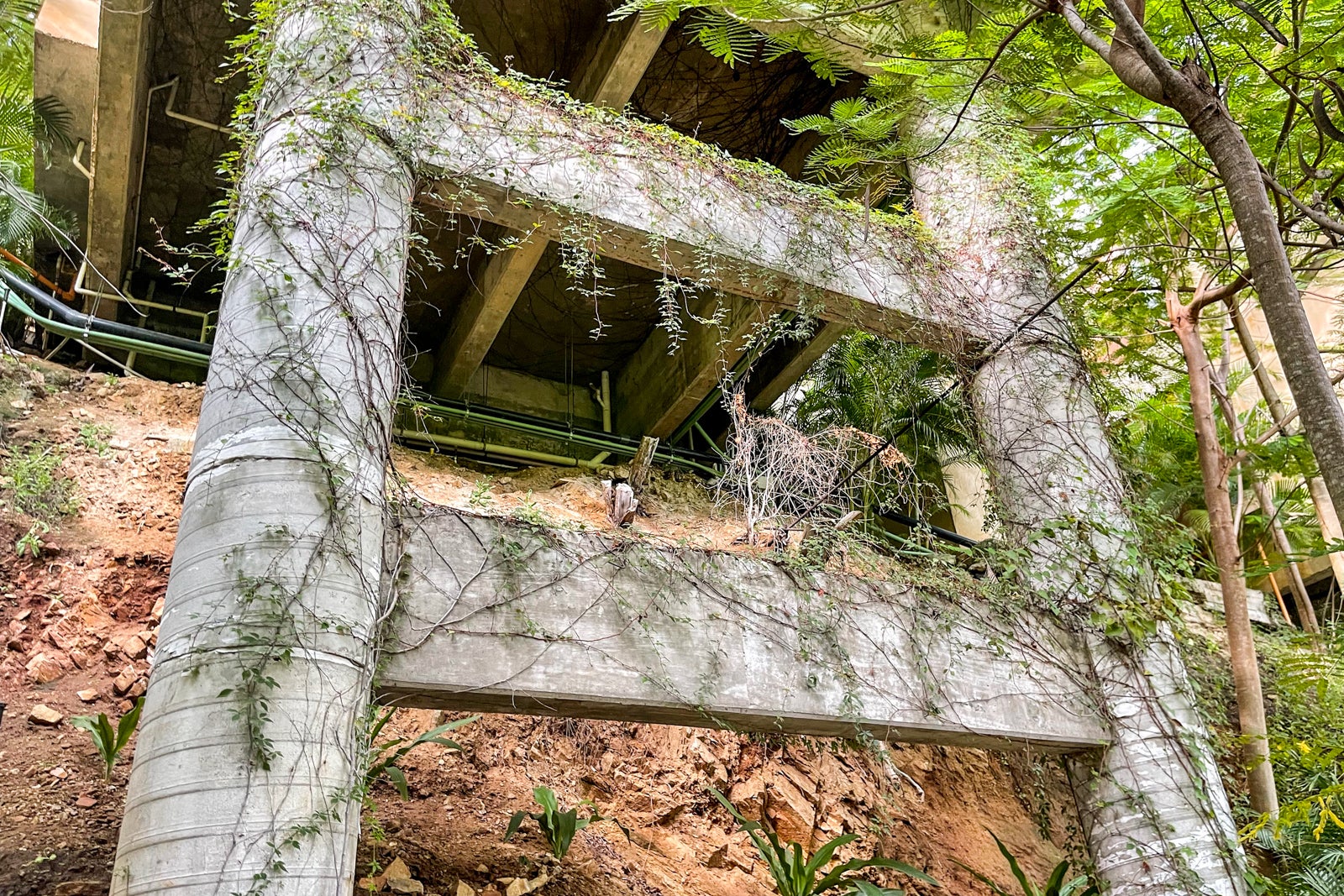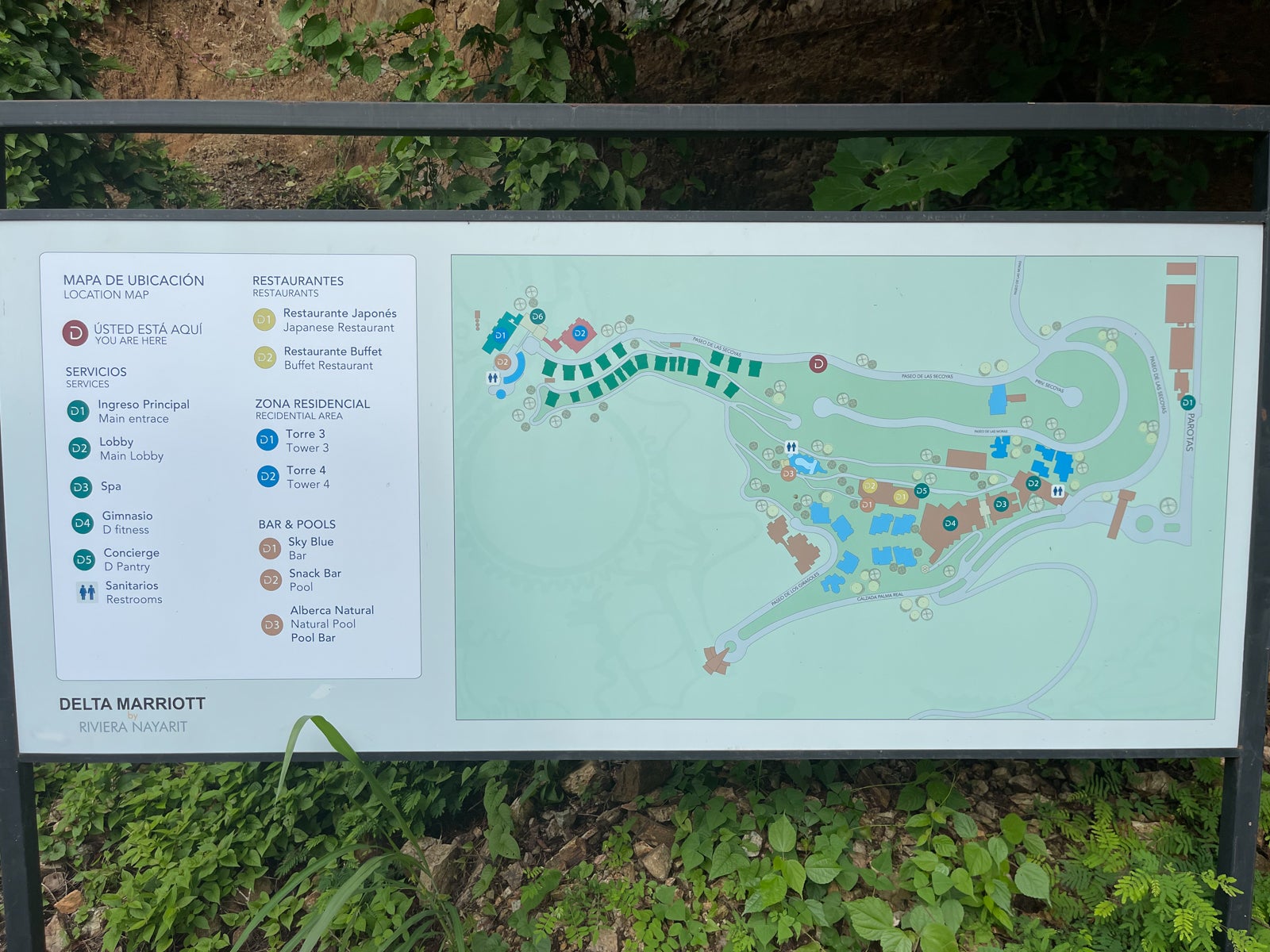 Even during the day, getting to the resort can be a challenge. Because the property is spread across a steep mountainous area, much of the drive will involve winding, smaller roads that are bumpy, poorly lit and shared by pedestrians. The entrance itself sits off a gravel road that turns into cobblestones surrounded by chain-link fences.
You could attempt to drive yourself. However, given how tricky it is to find the property — even for a local like my Uber driver, who found the route confusing at times due to the lack of signage — your best bet will likely be to rely on a third-party shuttle or ride-hailing service.
The food is hit or miss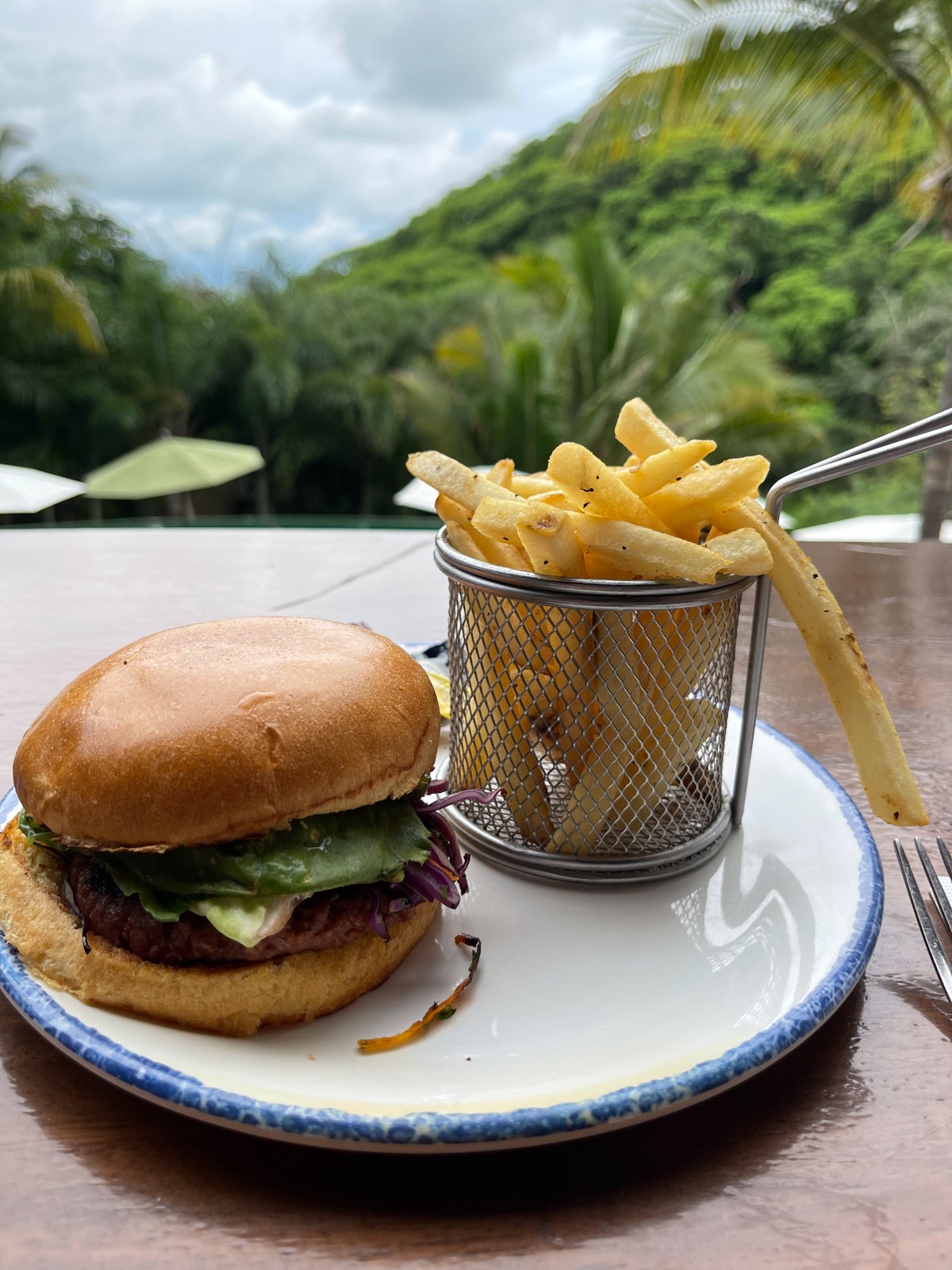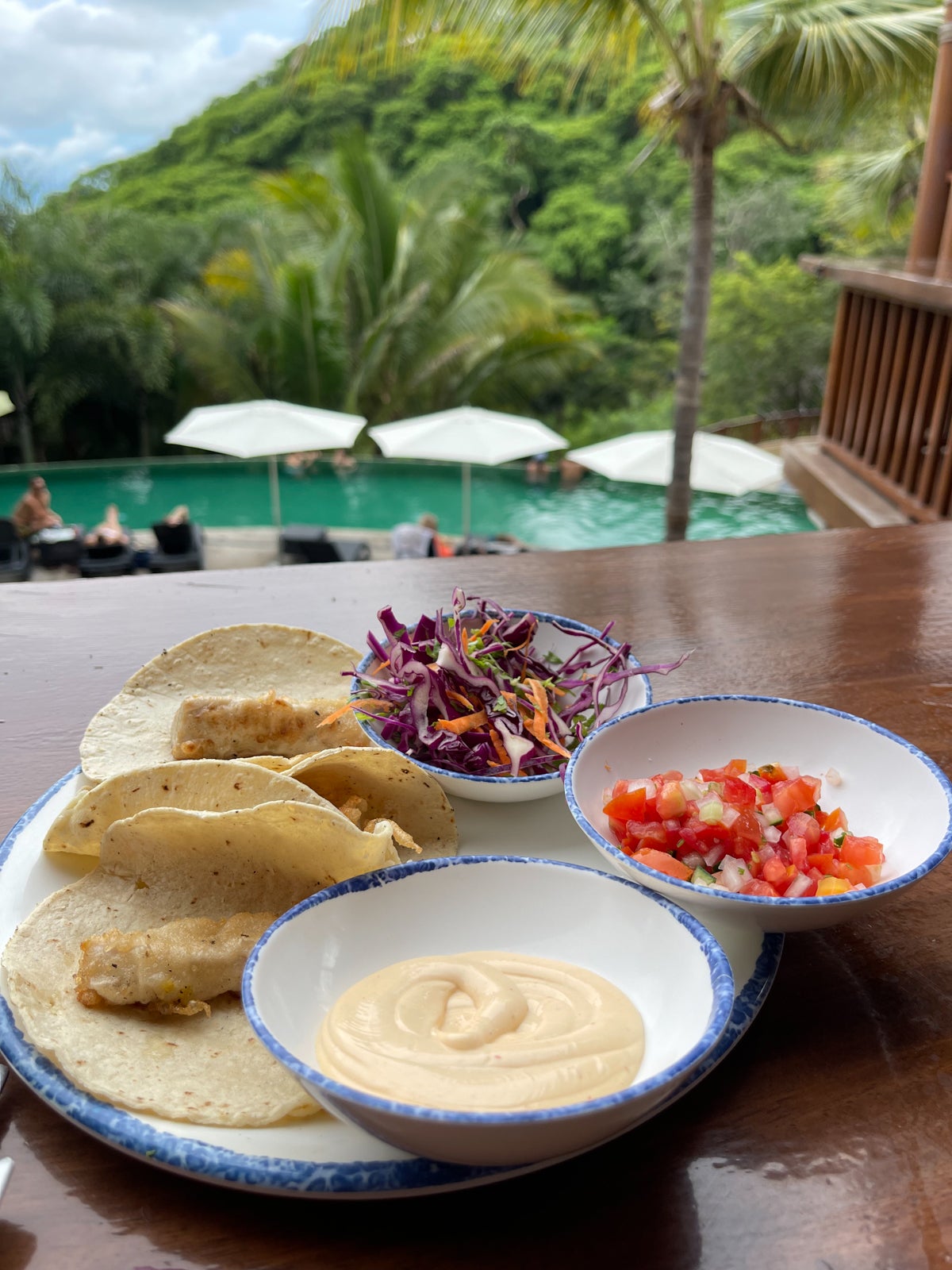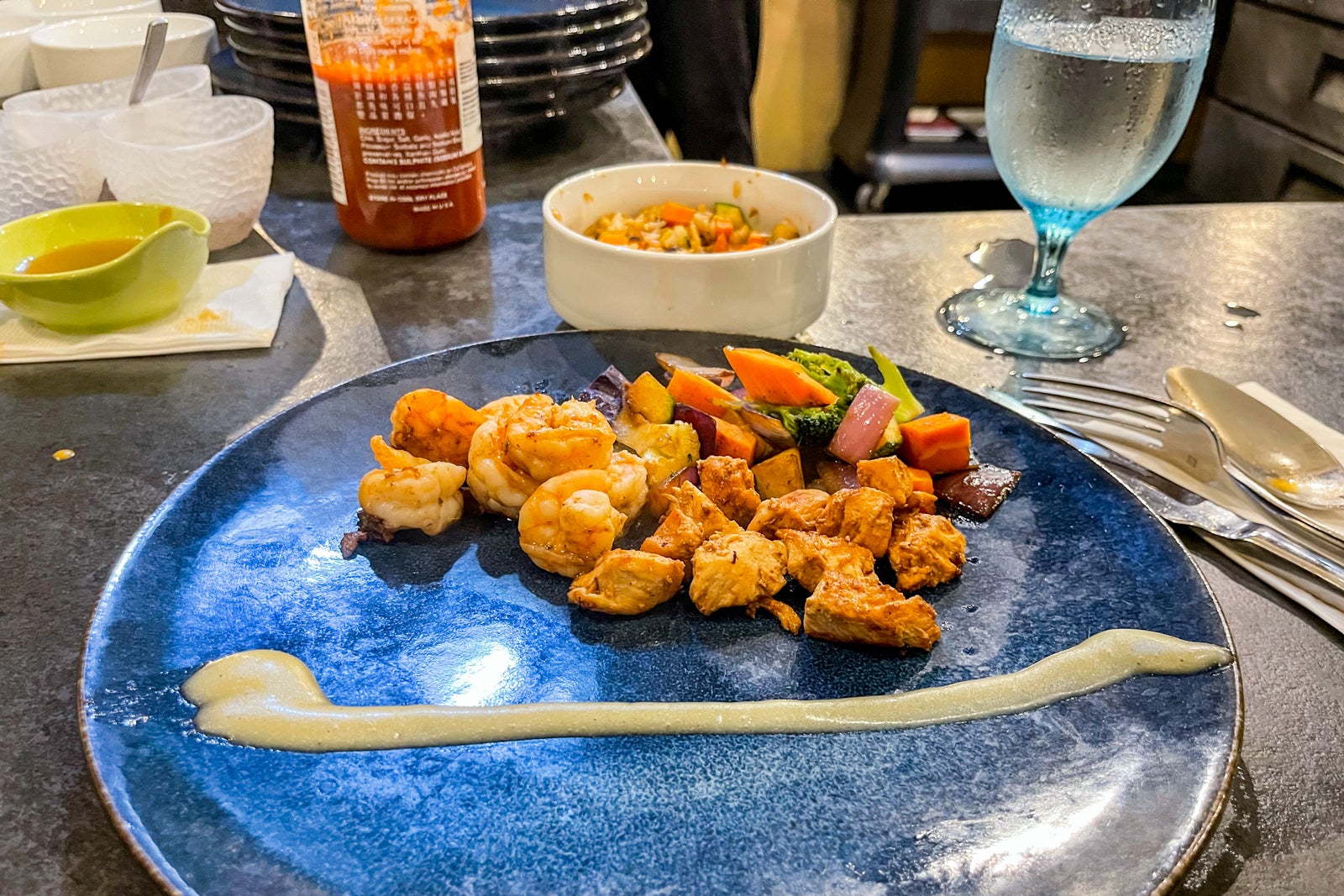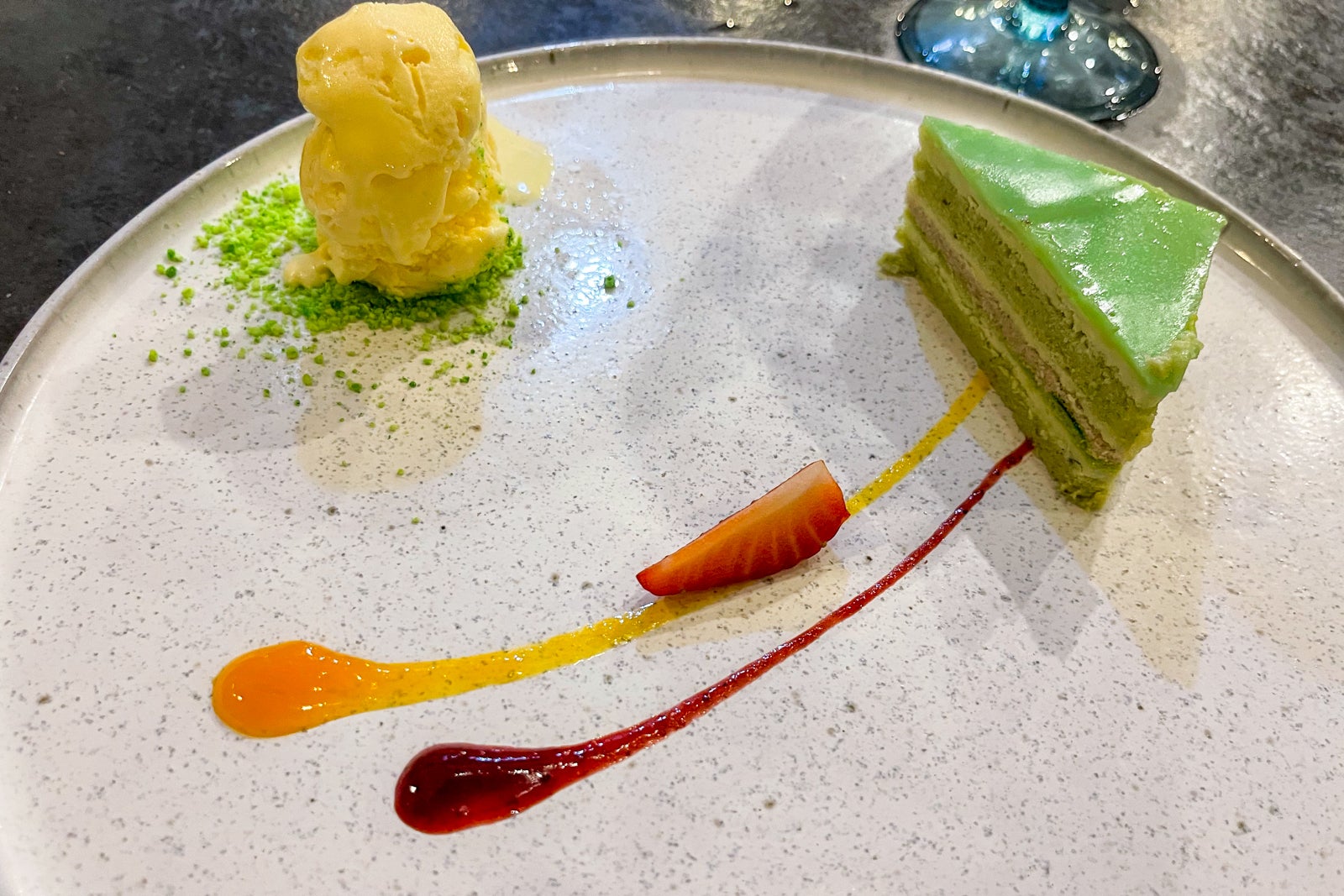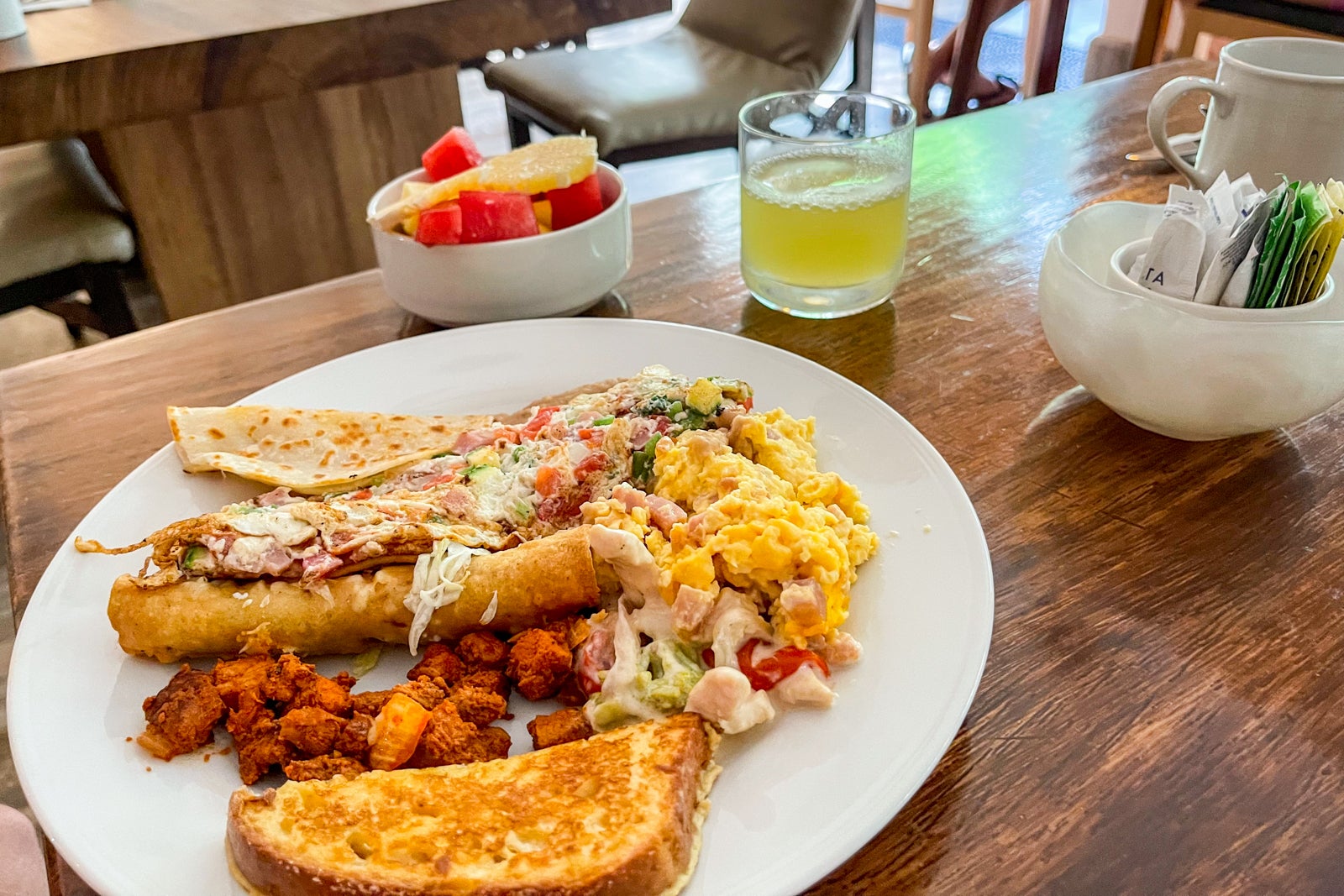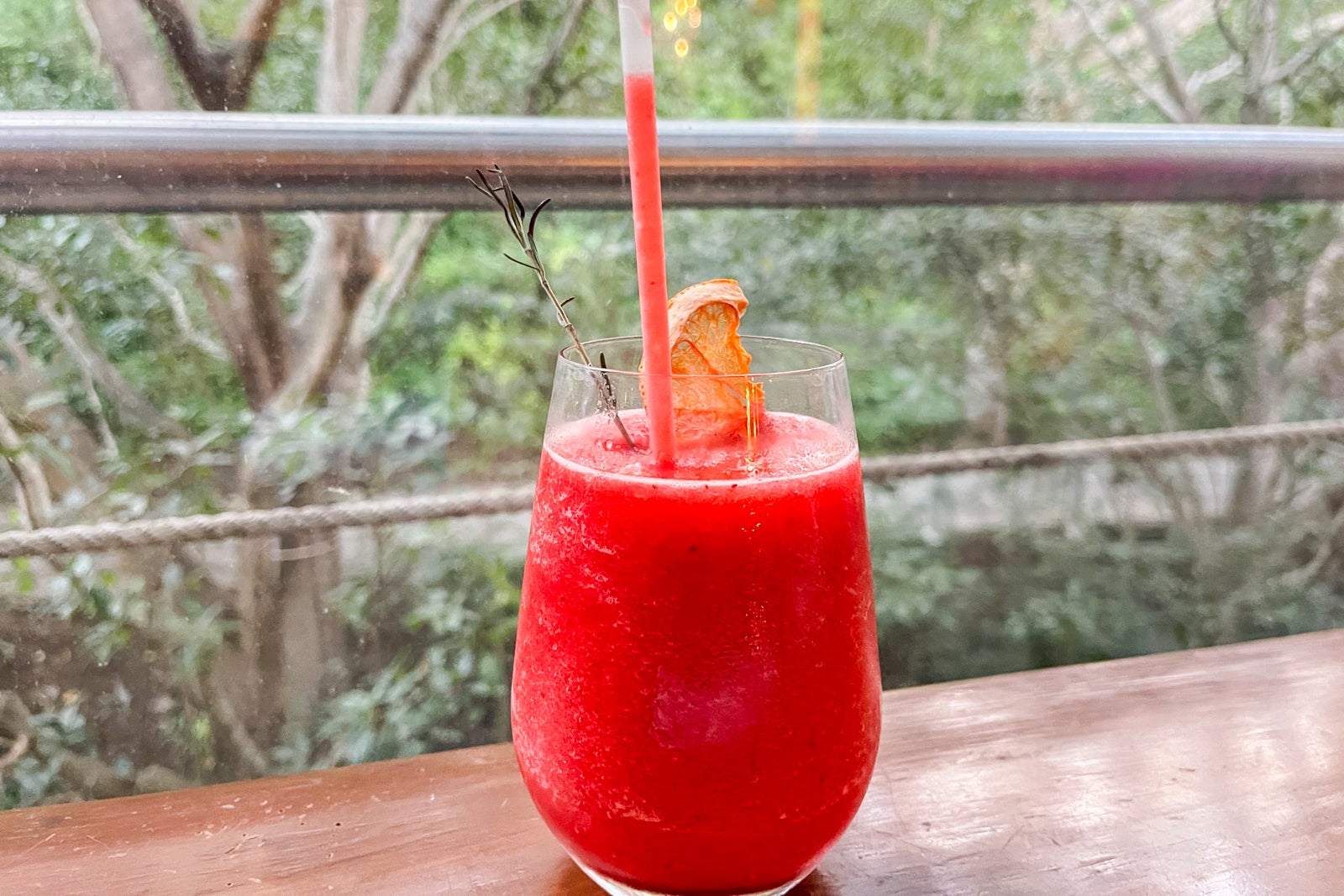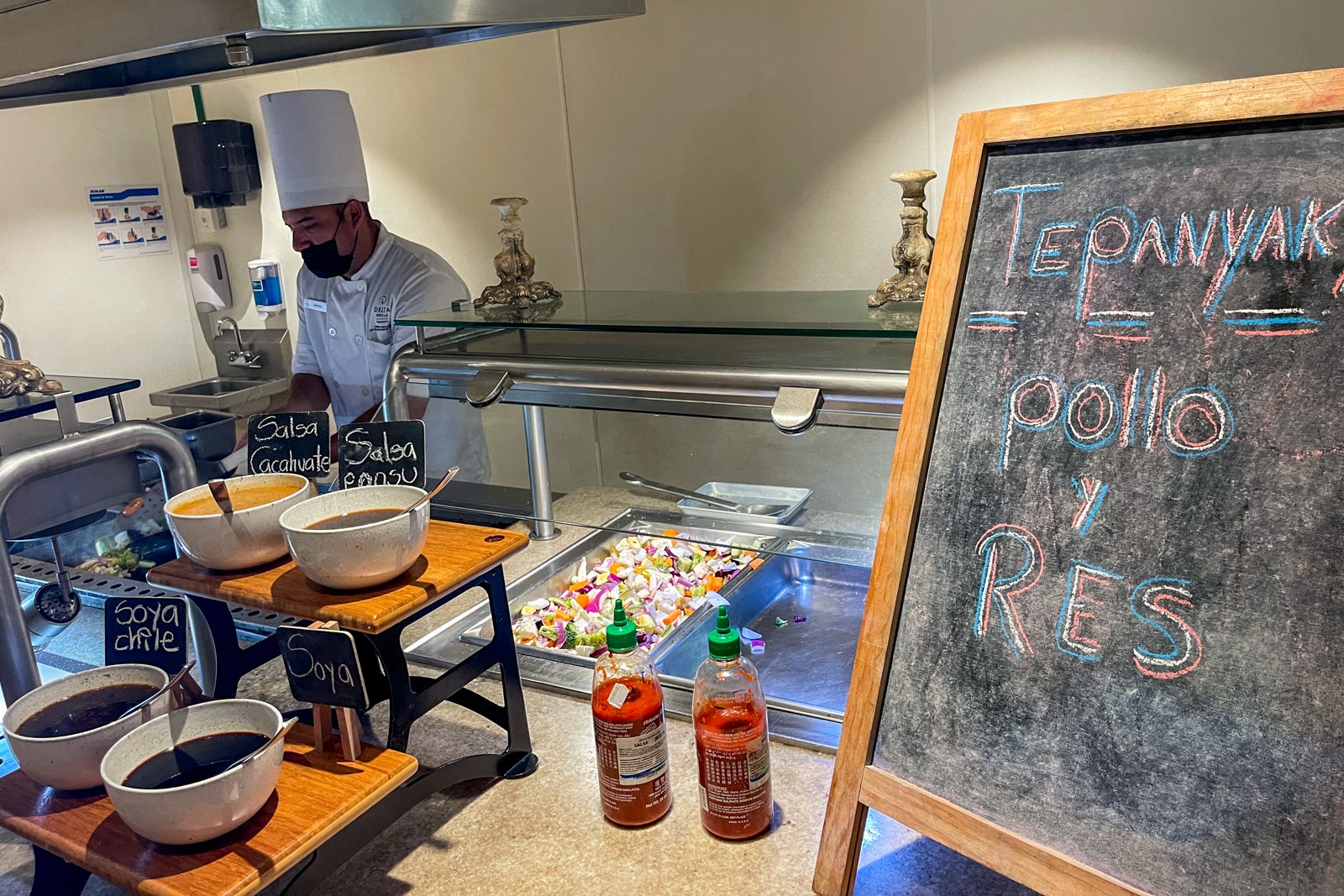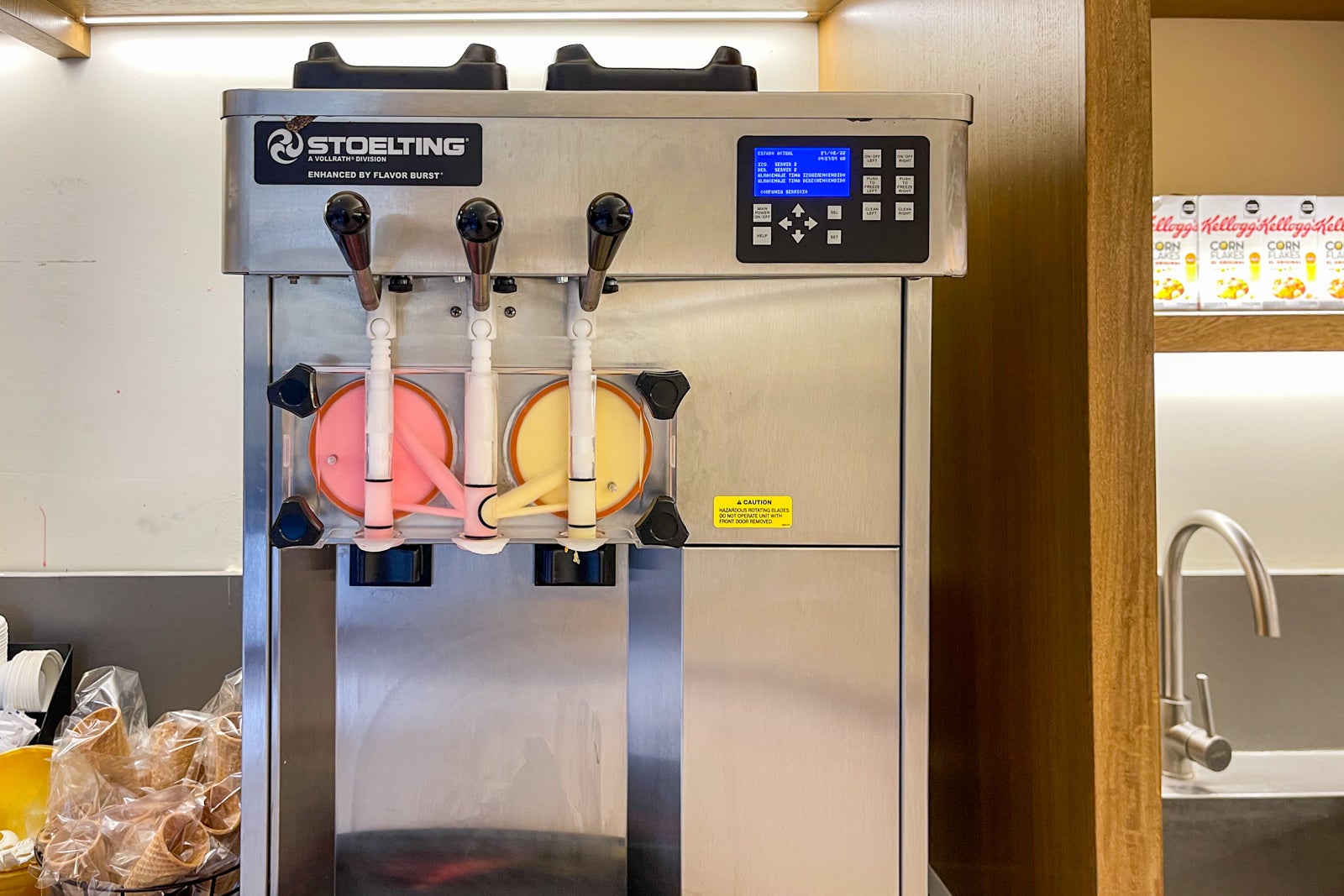 As a foodie, I look forward to dining at every property I visit, so I was curious to see what the culinary options would be like here. Although I was pleasantly surprised at times, overall the food was mostly underwhelming, so you may want to choose a different property if having exceptional cuisine is a top priority.
For our first night, my aunt and I dined at Komorebi Teppanyaki, a Japanese-inspired restaurant. Instead of offering a traditional menu, the eatery invites guests to sit around a metal grill table while the chef cooks fried rice, an assortment of vegetables and stir-fried chicken, shrimp and steak in front of them, juggling knives and eggs throughout the experience. The entertaining show saved the meal, as the food was disappointing due to a lack of flavor and too much salt and butter.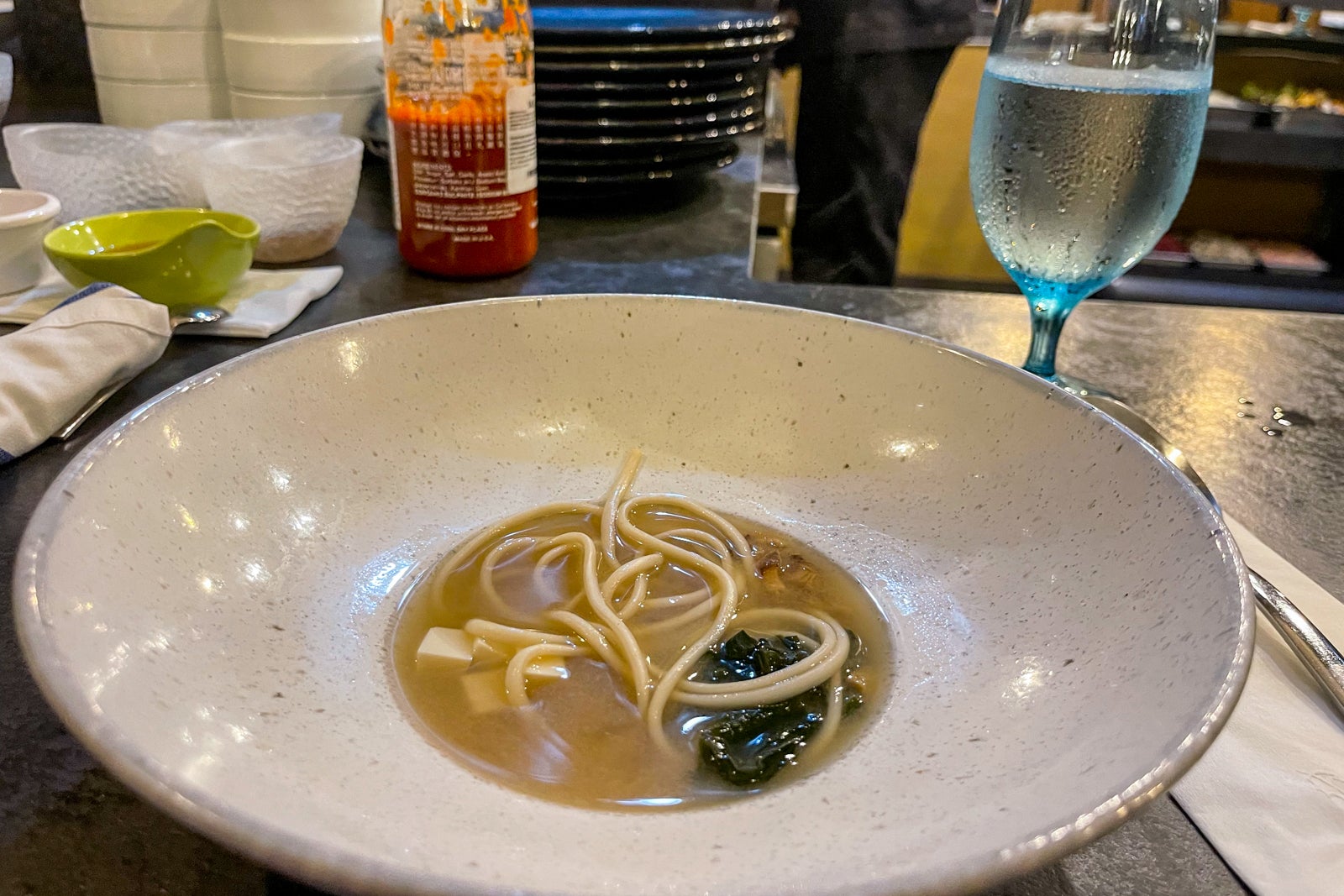 Fortunately, the breakfast buffet made up for our lackluster dinner. Unlike most breakfast joints that have omelet stations stocked with egg concentrate, Huichol Cocina Artesanal's omelet station had eggs that were cracked right in front of us.
It also featured an assortment of delicious tropical fruit like papaya and pineapple, as well as specialty coffees and mimosas, all of which the all-inclusive rate covered.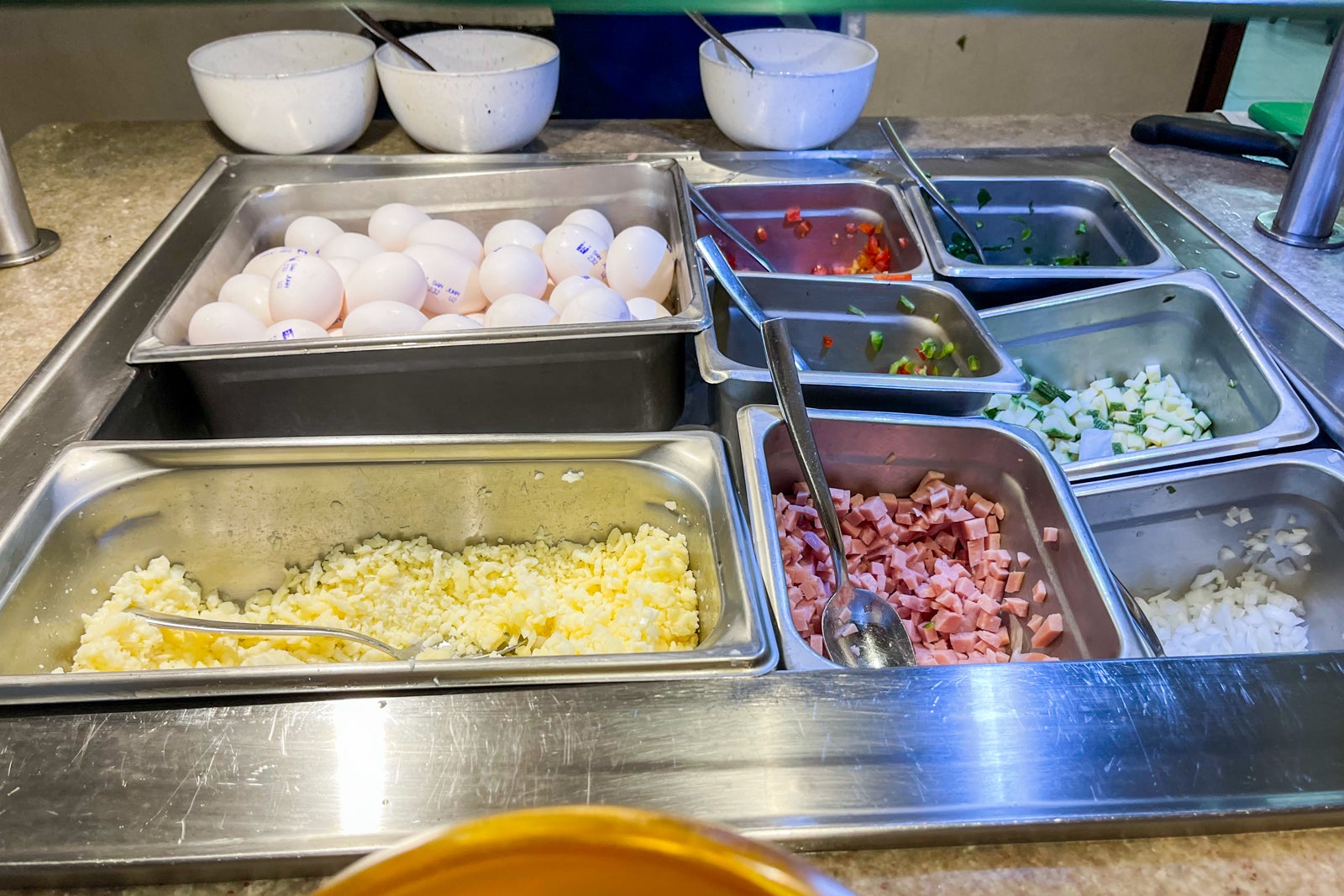 Despite excelling at breakfast, Huichol Cocina Artesanal was far less satisfying when we visited our final night for dinner.
While nightly options varied depending on the cuisine theme (think: Italian, Asian or Mexican) being featured at the time, the dishes available when we visited were not what we expected to find at an upscale resort. Every item we tasted from the buffet was mediocre at best, with no dish standing out as memorable.
You can't get an upgrade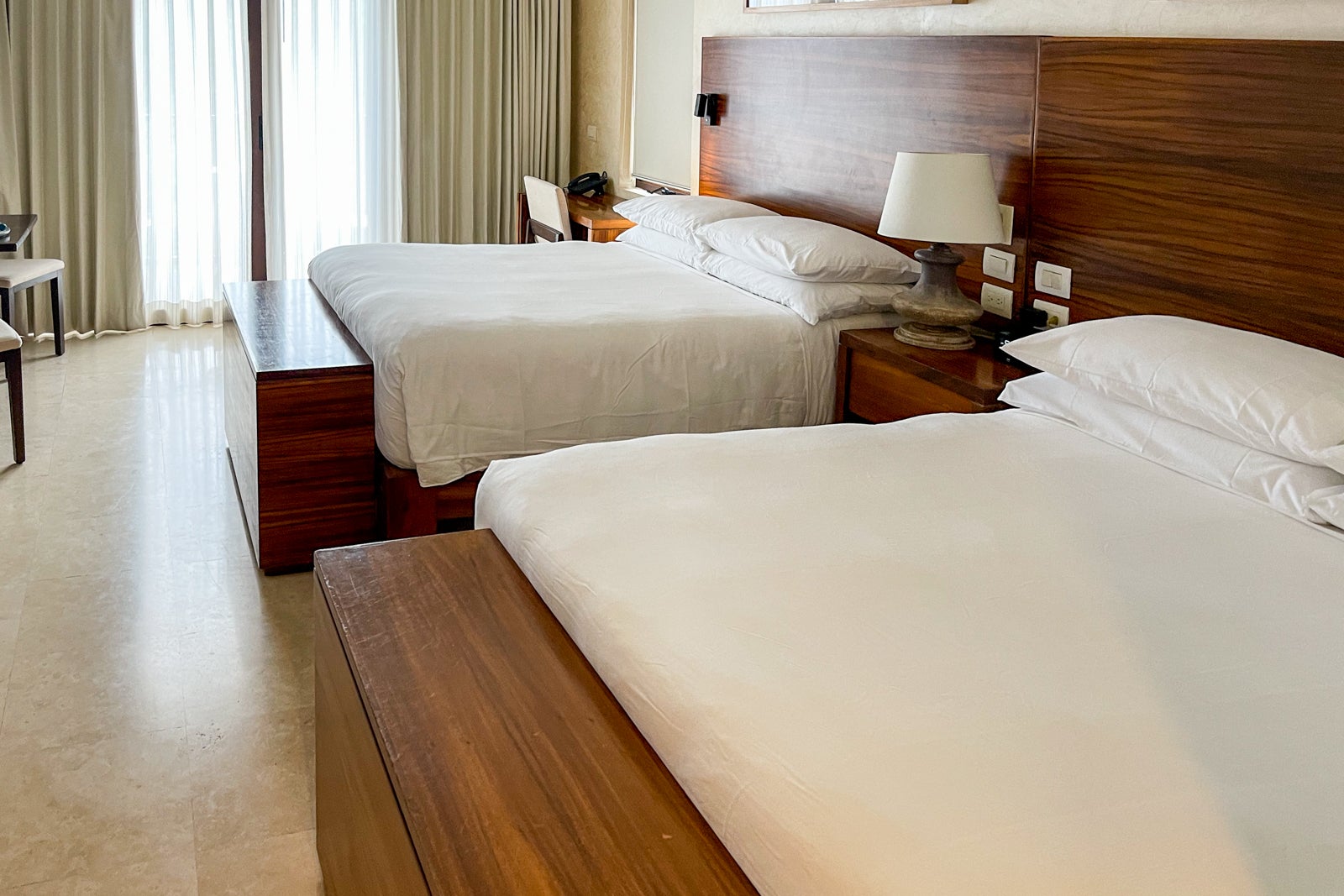 The hotel is currently building its suites and upgraded rooms, so only entry-level rooms are available to book for the time being. Because of this, you'll want to manage your expectations — especially if you have elite status and are used to complimentary upgrades.
Walking into our two-queen room, we found a fairly standard setup. Inside were two beds dressed with white linens, a flat-screen TV mounted to one of the walls, a desk and a small dining table with two chairs.
Next to the entry door, there was a mini fridge stocked with complimentary soda, juice and water, plus a coffee maker. There was also a small closet with space to hang a few items.
Across from the closet was a bathroom with two faucets, a separate water closet, a collection of toiletries from various brands and a frosted rainforest shower partially exposed to the bedroom.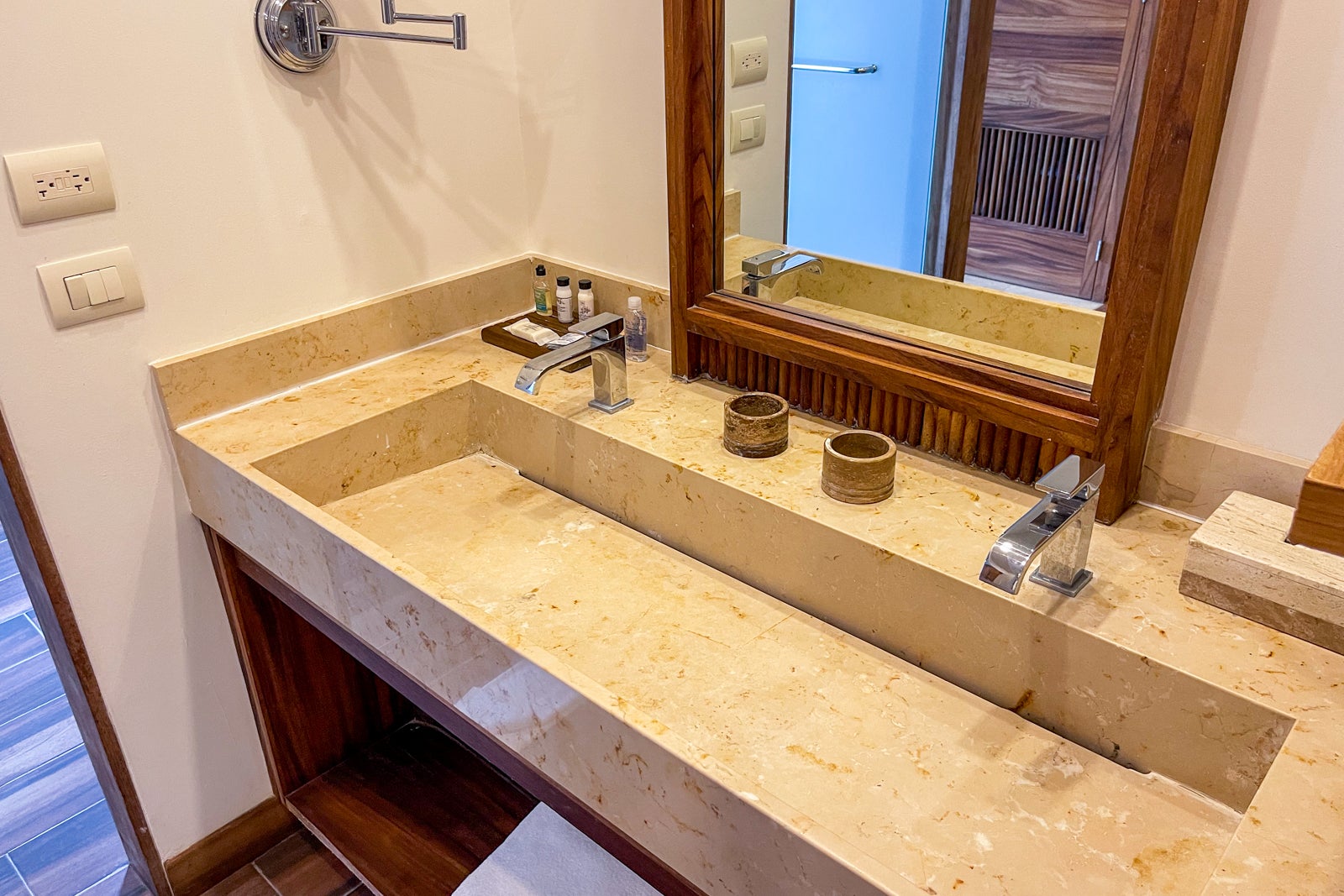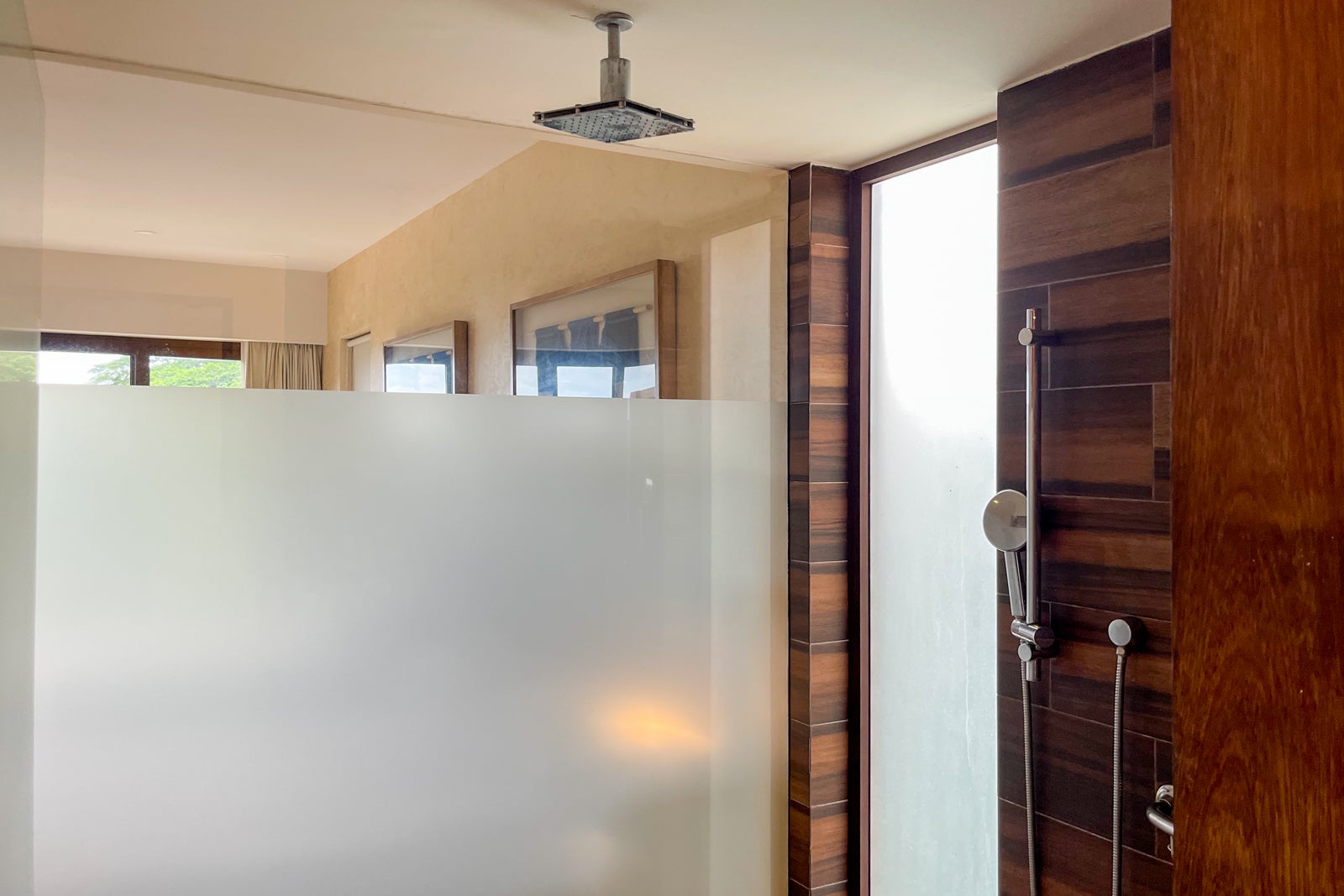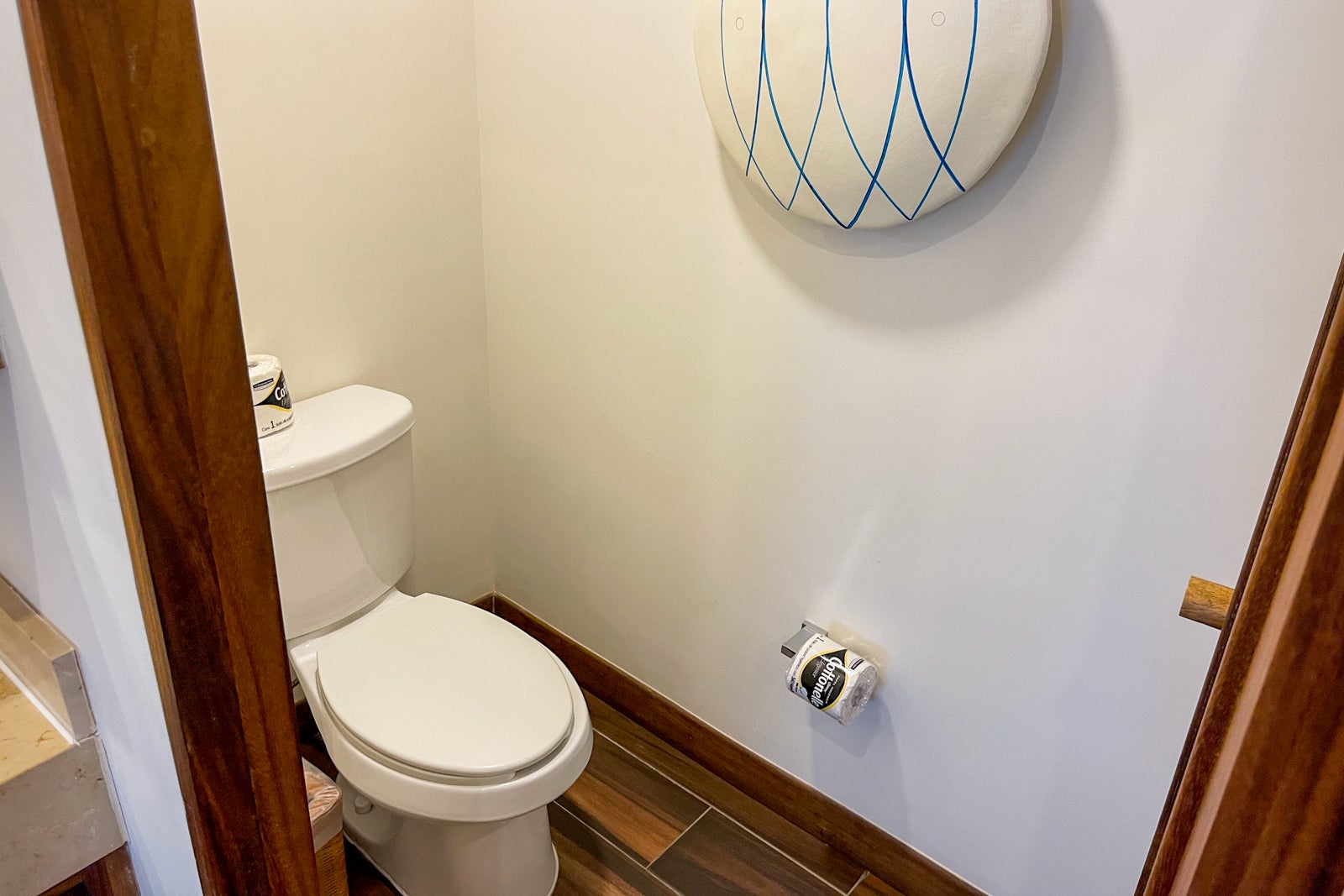 Just beyond the sleeping area was a balcony outfitted with a wood-and-stone table and two metal chairs. While the chairs weren't comfortable, the balcony was a nice place to take in the lush setting when we wanted some fresh air.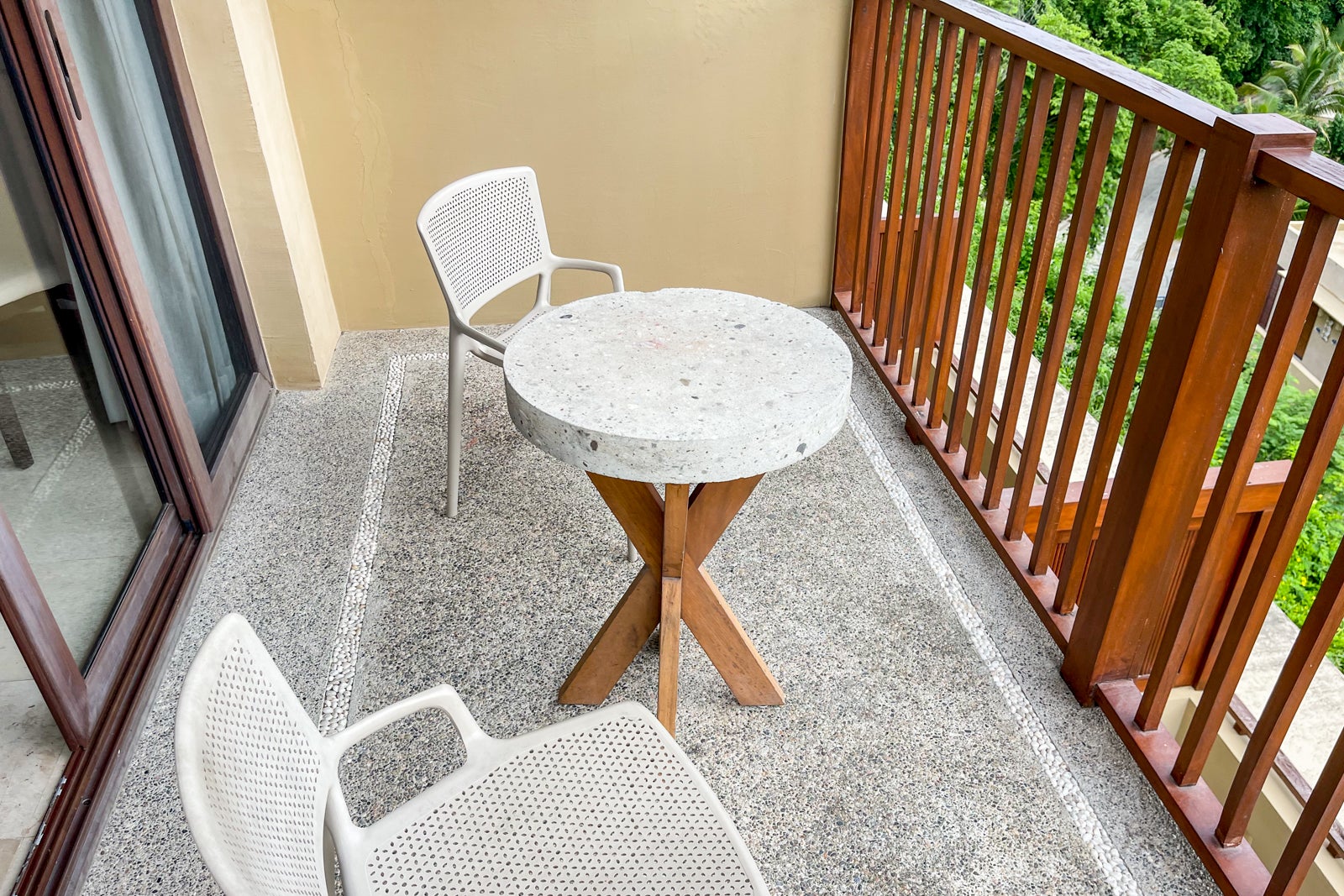 Related: 14 of TPG's favorite points hotels on the beach in Mexico
The staff and guests are friendly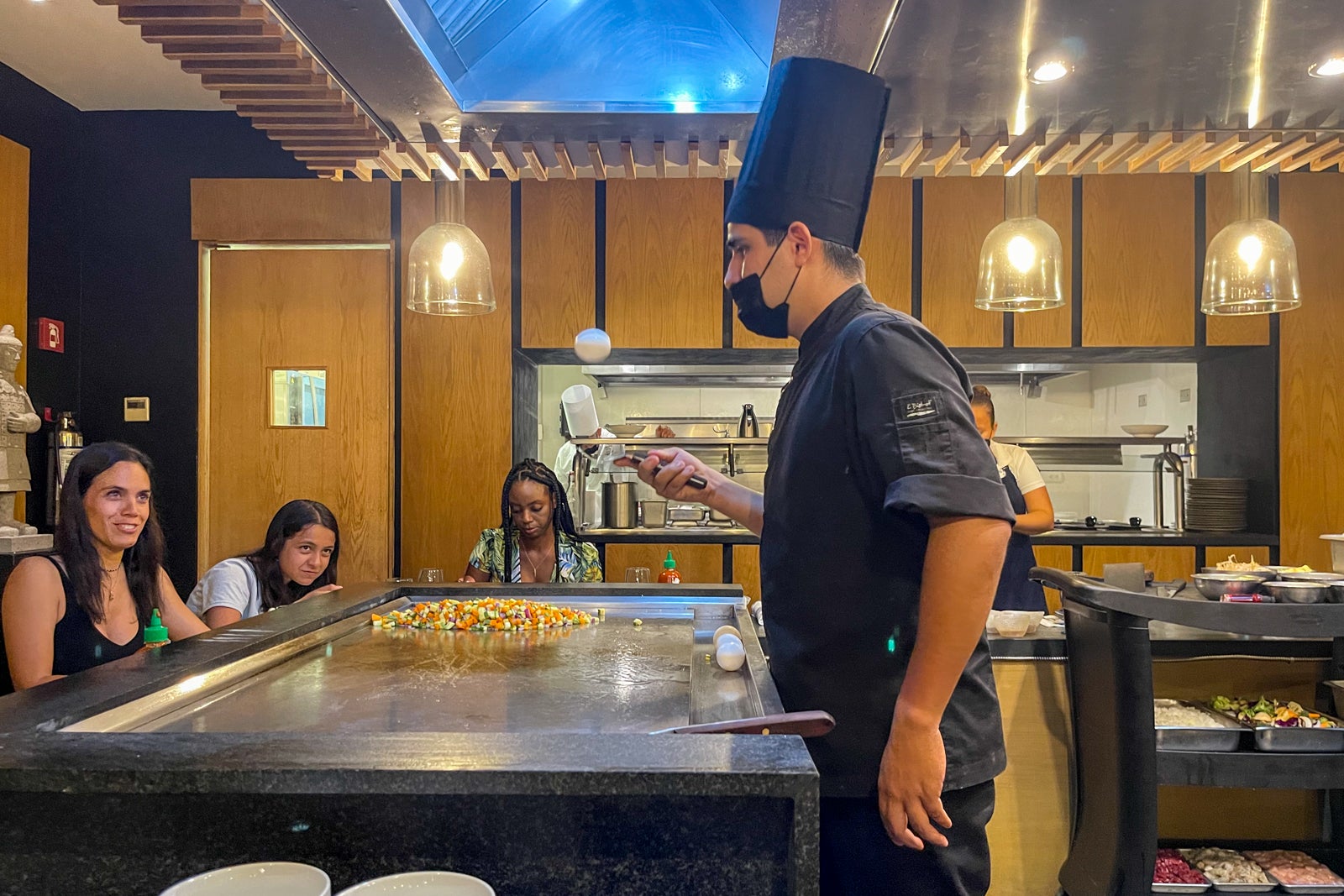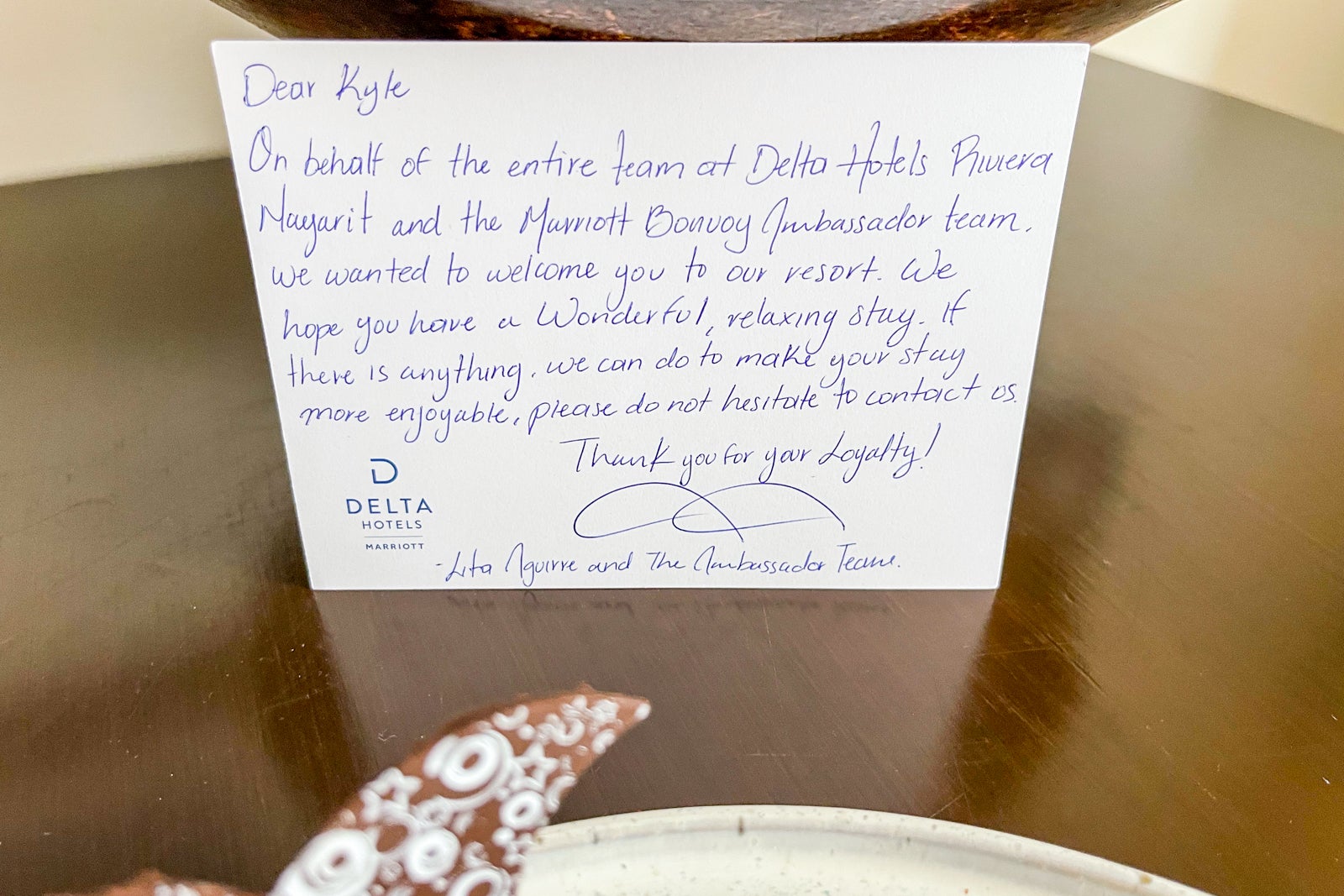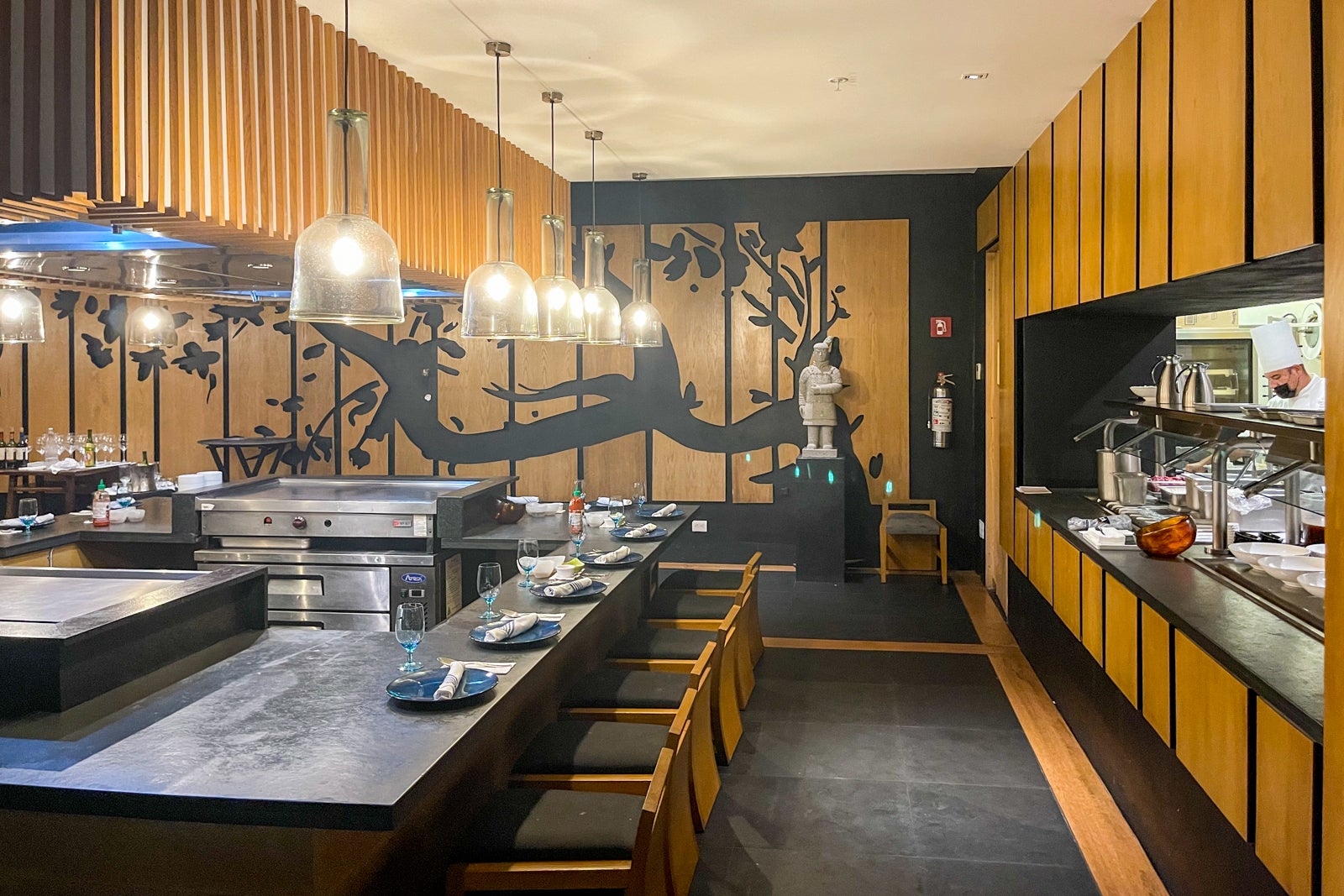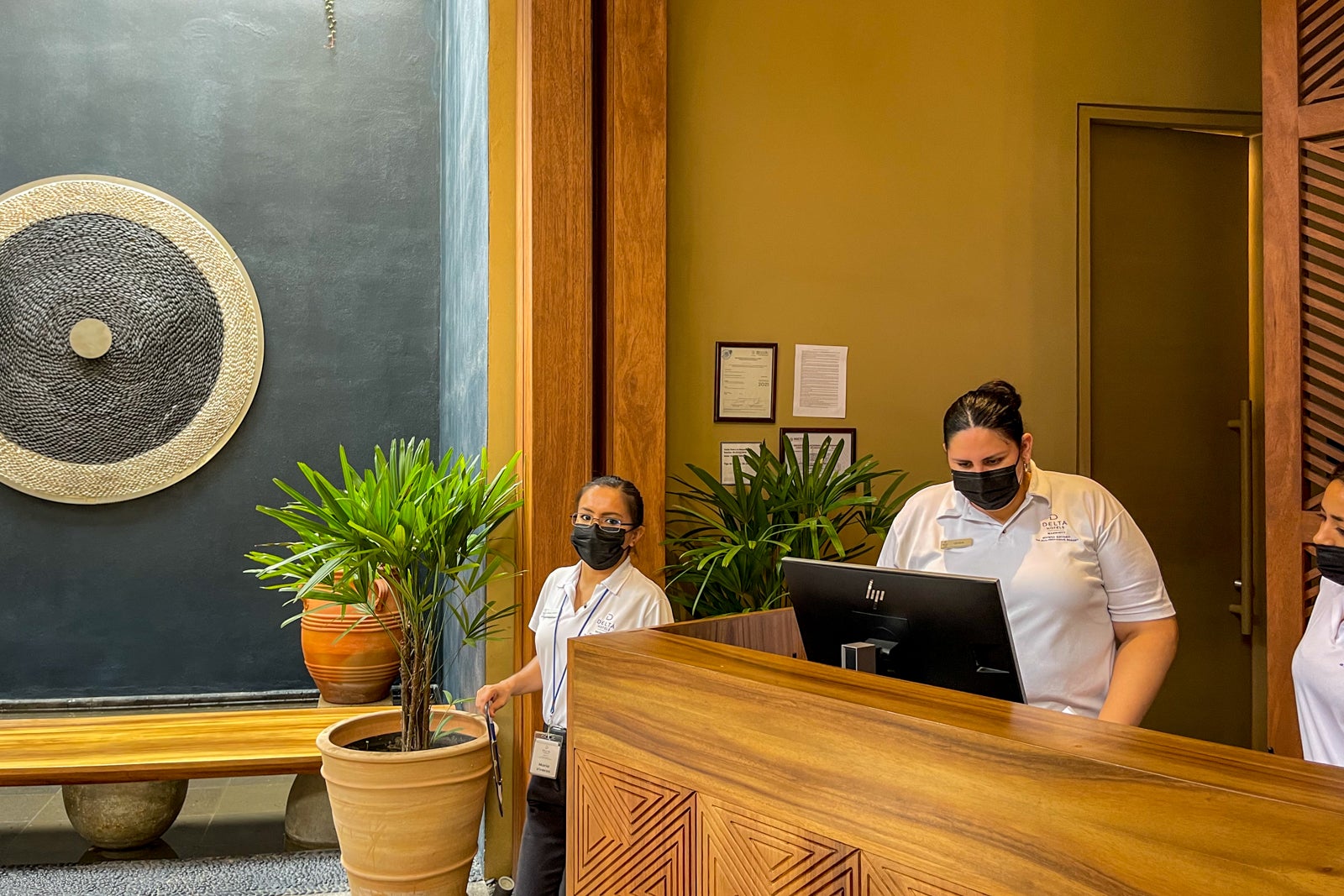 Shortly after arriving, it became clear that this resort is made for those who like to socialize. We regularly spotted guests chatting with each other, especially in the teppanyaki restaurant and on the beach shuttle. Also, the hospitable employees frequently struck up conversations with people staying at the property.
For example, Oliver, the kind valet who helped us with our luggage when we arrived, always greeted me with a smile and a warm, "Hello, Señor Olsen." He made sure we remembered his name by and shared that his favorite book is "Oliver Twist."
Bottom line
Delta Hotels Riviera Nayarit isn't the most extravagant resort in Puerto Vallarta. However, its kindhearted people, relaxing spa and tropical beach club make it memorable.
If you're craving a dose of the Mexican jungle plus the comforts of a lazy beach vacation without breaking the bank, this is a property you'll want to consider.
Once the resort finishes its expansion, which it aims to do by March 2023, it will be an even more impressive retreat, as it will offer an additional 100 rooms and suites, and a water park with a lazy river.