Next time you find yourself at Madison Square Garden with a Chase card, make sure you check out the newly renovated Chase lounge. It's now open to the public, and one of the many benefits Chase cardholders can access at this impressive and iconic venue.
Manhattan's Madison Square Garden is the home base of both the NBA's New York Knicks and the NHL's New York Rangers. It is also one of the most popular concert venues in the world and hosts events like circuses, ice shows, boxing and professional wrestling.
Many fans are unaware that Chase customers receive preferential treatment at the Garden, so let's dig into the benefits.
Chase Lounge
The newly renovated 4,300-square-foot lounge located on the Lexus Terrace at Madison Square Garden is a delightful retreat from the crowded hallways and concession stands circling the arena. The new lounge is exclusively available to Chase debit and credit card members, but you must reserve a spot in advance at this website.
View this post on Instagram

 
Many events on the 2023 calendar are already fully booked, so reserve sooner than later. At the time of writing, most Knicks and Rangers games through April are booked up; however, there is still some space for the Marc Anthony, SZA and Muse concerts.
With a maximum capacity of 250, it's important to note that only four guests can accompany you at a time, and each guest must have a valid ticket for the event. The lounge offers complimentary food and nonalcoholic beverages.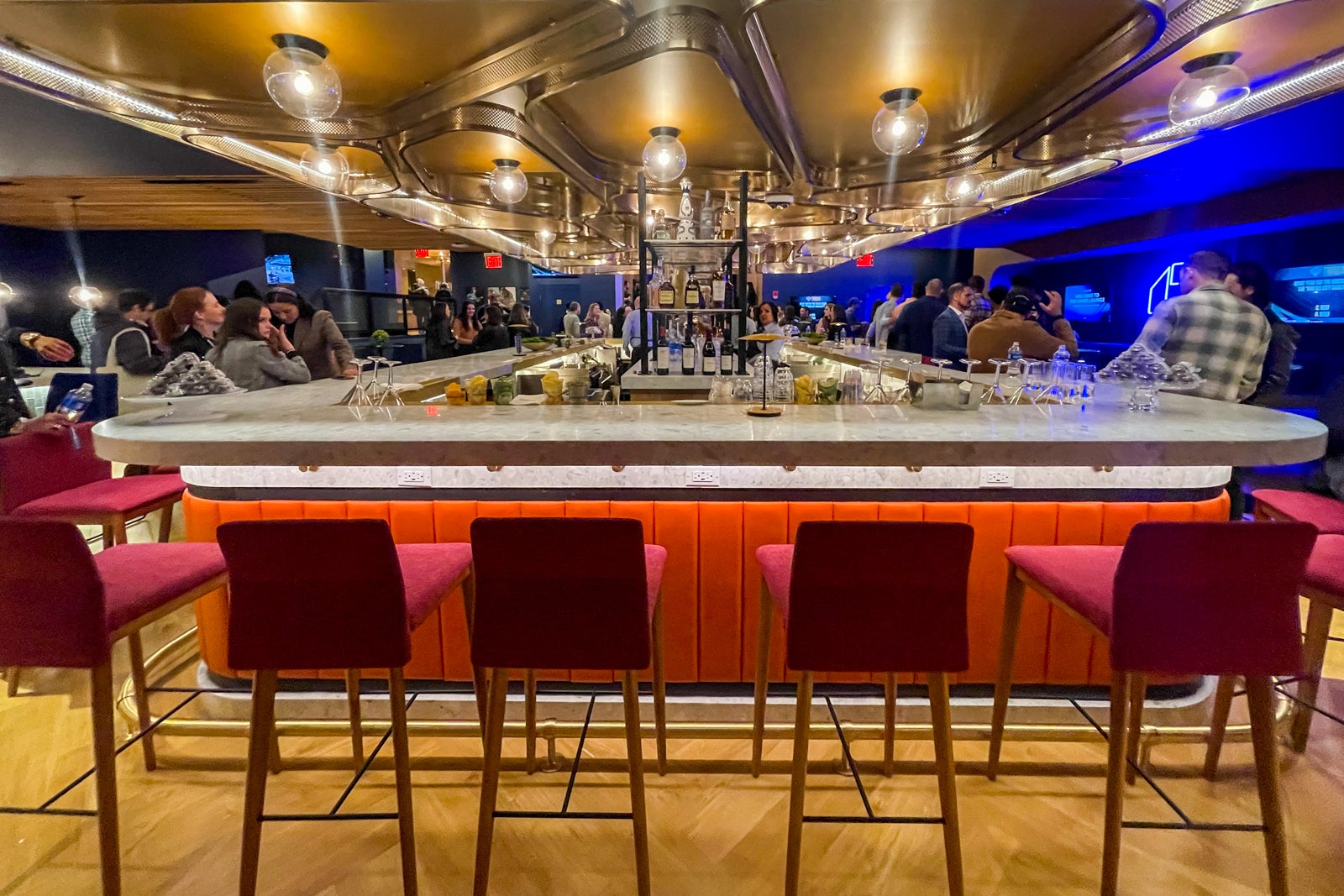 With a large bar in the center and plenty of seating surrounding it, the lounge is the perfect space for relaxing and avoiding the busy hallways and concessions in the circling hallways of MSG.
And if you want even more luxurious, private space, your Chase Sapphire Reserve will give you access to the inner Chase Sapphire Reserve Lounge, which has its own bar and seating.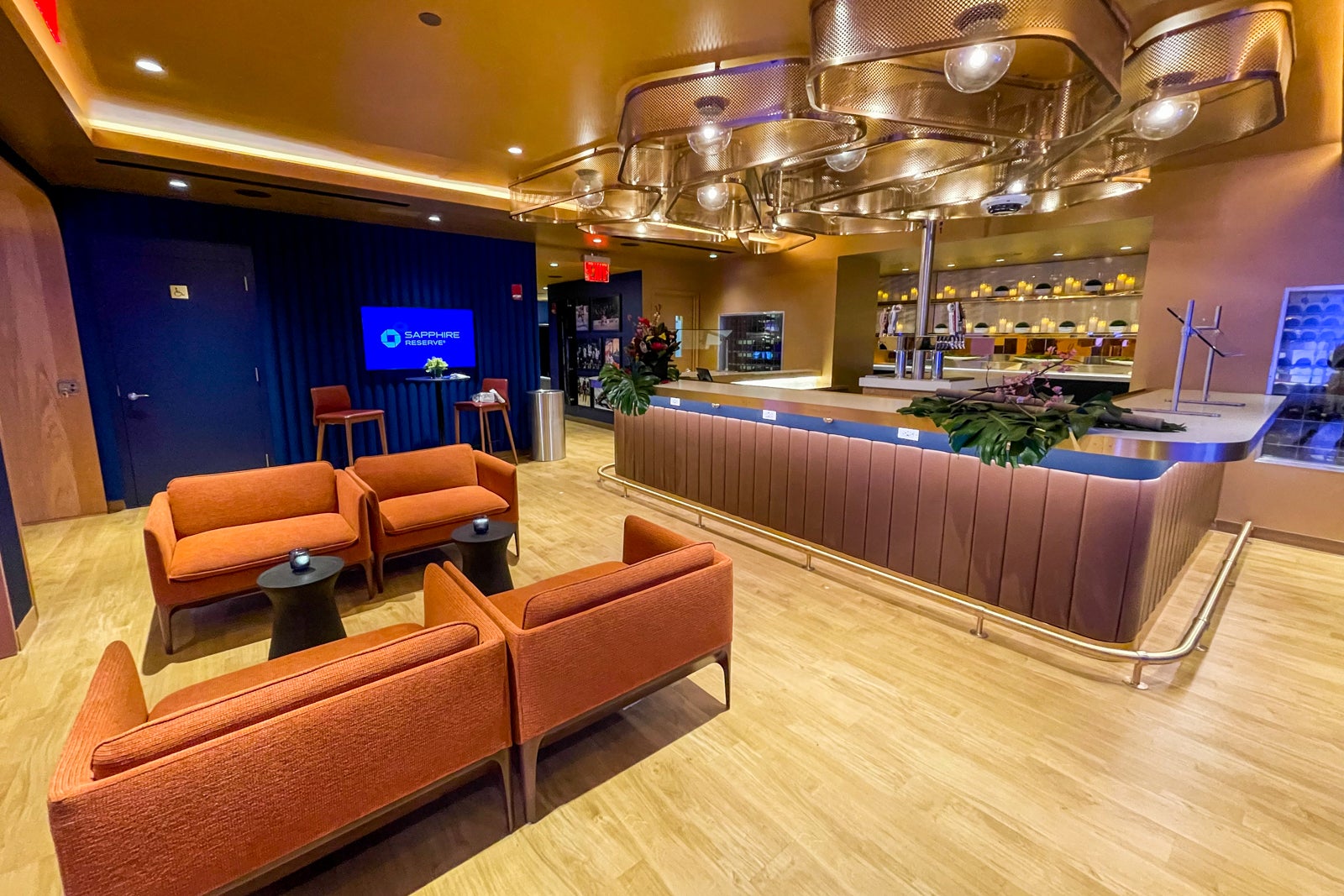 Chase Preferred Seating
When purchasing through Ticketmaster and using a Chase card, customers can access special blocks of seats with the best location and view. In New York, you can access Preferred Seating at Madison Square Garden Entertainment-owned venues across the city.
When booking on Ticketmaster:
Choose "Chase Cardholder Access" from the dropdown menu under "Event Type."
Select the event.
Use your Chase card to purchase tickets.
Advance sales
As concertgoers saw with the Capital One Taylor Swift presale, having certain cards can increase your chances of snagging a ticket to sought-after events. Chase is no different at this venue, as its cardholders can receive advance access to certain sports and entertainment events.
Sports merchandise offers
When shopping at MSG Team Stores or Chase Square (the expansive lobby at the Seventh Avenue entrance), you can receive $20 off your purchase when you spend $100 with your Chase credit or debit card. This offer is only valid for Knicks and Rangers items.
Food and drink offers
You can receive a $5 discount off your bill after you spend $30 when you dine at MSG concession stands and pay with your Chase credit or debit card. Note that this offer is not valid at bars.
There are numerous options open to the public on the 100 Level (Infosys Concourse), 200 Level (Pepsi Concourse) and the Chase Bridge. Some of the highlights include the Carnegie Deli, Mike's Hot Honey, Fuku, Tao Sushi, Kobeyaki and Avenue Cantina. In addition, there are branches of Garden Market at the Bud Light Blue Seats in sections 416, 417 and 419.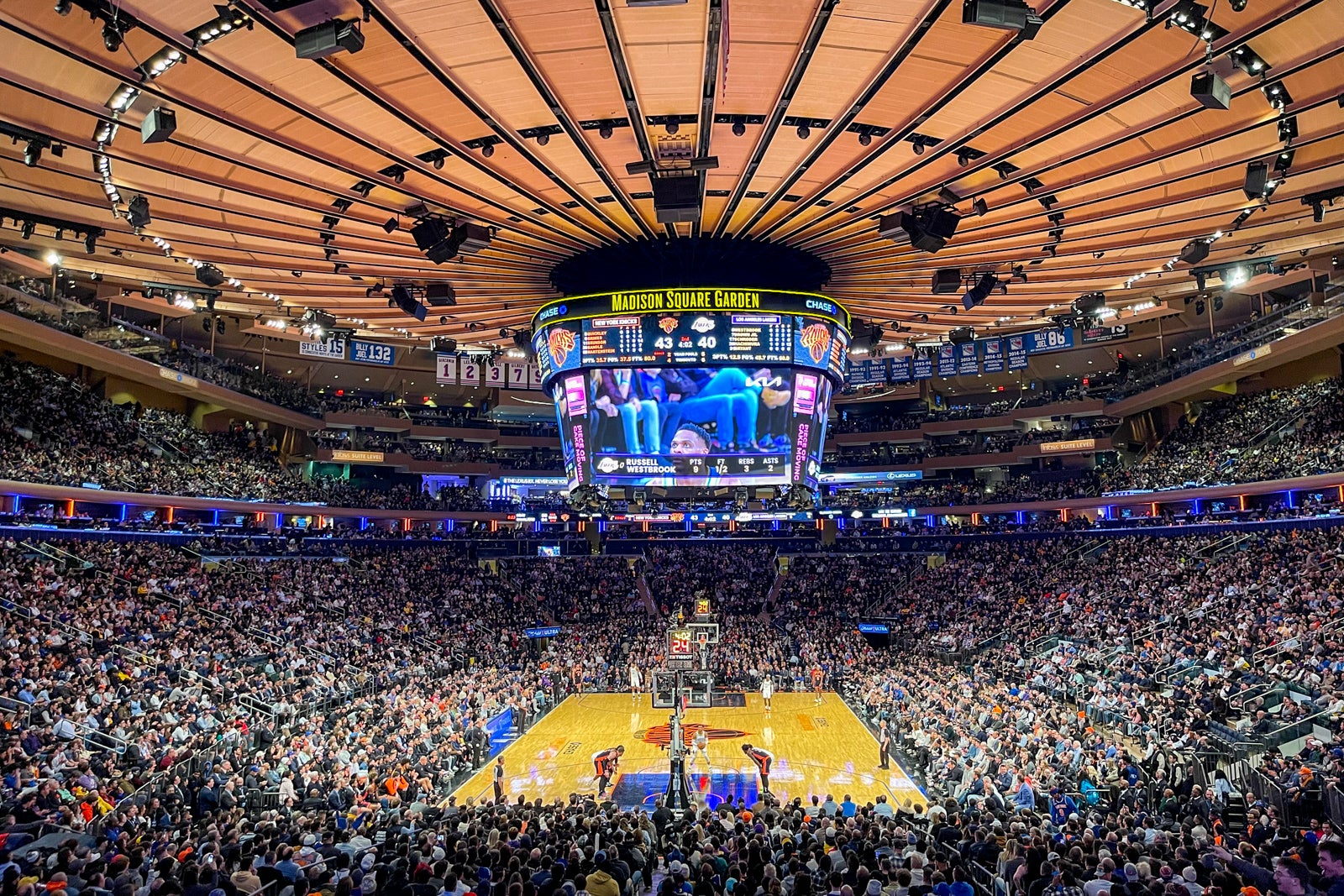 Season ticket benefits
Holders of season tickets who renew their subscription with a Chase credit or debit card can receive exclusive offers like invites to MSG VIP events, as well as high-end, collectible memorabilia.
Additional venues
Similar special perks for Chase cardholders are available at other facilities owned by Madison Square Garden Entertainment, such as Radio City Music Hall in New York City and The Chicago Theatre in Chicago.
Bottom line
Don't let your Chase card benefits go to waste. MSG is an exciting venue in which to experience competitive sports games and iconic musical performances, and it can be even better with advance ticket sales and access to the newly renovated Chase Lounge.
Apply for the Chase Sapphire Preferred Card to earn 60,000 points after you spend $4,000 on purchases in the first three months from account opening.
Additional reporting by Mark Spivak.