There's a shake-up happening in the world of regional airlines.
Mesa Airlines, a regional carrier based in Phoenix, will no longer fly for American Airlines as of April 3, 2023.
Historically, Mesa has operated flights on behalf of American Eagle (the carrier's regional brand ) out of American's Dallas/Fort Worth and Phoenix hubs. These flights included short puddle jumpers to places like El Paso, Texas, and Lawton, Oklahoma.
The map below depicts all of Mesa's scheduled flights on behalf of American Eagle for March 2023 — nearly all of which will be reassigned to other regional airlines operating on behalf of American.
Want more airline-specific news? Sign up for TPG's free biweekly Aviation newsletter.
That said, it appears that American is cutting at least one route as part of winding down Mesa's operation. The 876-mile route from Phoenix to Rapid City, South Dakota, was last operated by Mesa for American Eagle in October, and it's been cut from all future schedules, as first seen in Cirium timetables. American didn't immediately respond to TPG's inquiry about the route adjustment.
For its part, American Airlines is blaming the decision to sever ties with Mesa on the affiliate's "various financial and operational difficulties this year," reads an internal memo signed by Derek Kerr, American's chief financial officer, which was viewed by TPG and confirmed by a carrier spokesperson.
"We have concerns about Mesa's ability to be a reliable partner for American going forward. American and Mesa agree the best way to address these concerns is to wind down our agreement," wrote Kerr.
American plans to backfill most of Mesa's routes using "best-performing [regional] operators," the memo reads. This includes American's fully-owned regional subsidiaries Envoy Air, Piedmont Airlines and PSA Airlines, along with partners like SkyWest Airlines, Republic Airways and Air Wisconsin — a new regional affiliate that American plans to integrate into its network beginning in April.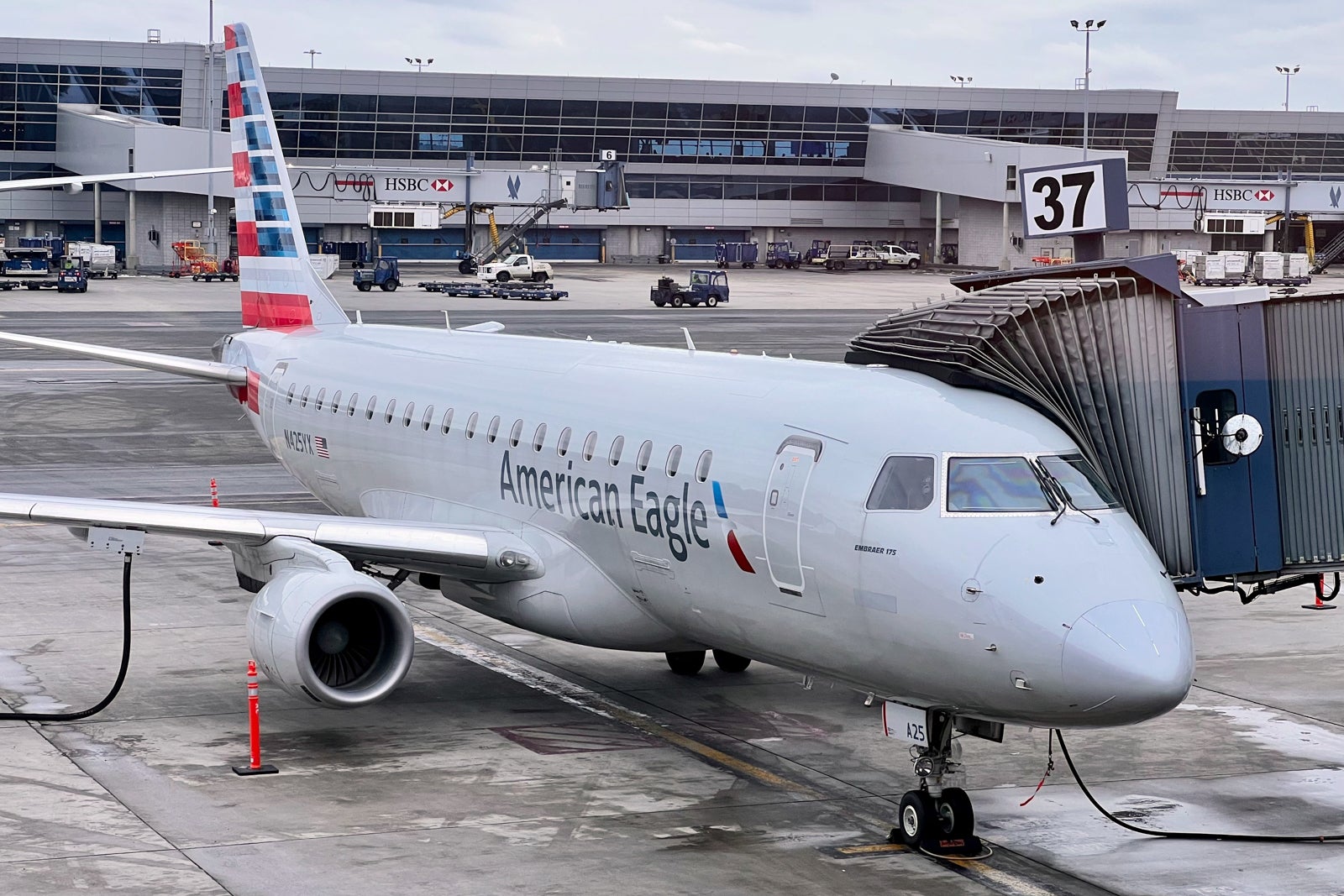 While American says that Mesa's performance is to blame, there's seemingly more to the story.
Mesa Airlines wrote in an internal memo to employees to "forget what you have heard [about the American news]," as first reported by Reuters. "We are now in a position to announce what has to be one of the most exciting and positive developments in our company's 40 year history," the memo, signed by Jonathan Ornstein, Mesa's CEO, says.
Mesa is going to transition all of its regional operations to United Airlines, according to the memo. This "anticipated new agreement" will see Mesa move all of its CRJ-900 regional jets to United Express, which will base Mesa's operations in Denver and Houston.
United couldn't immediately be reached for comment on the new deal, but we'll update the story when we hear back.
According to Mesa, the carrier was losing $5 million a month operating for American Eagle. The airline blames the losses on not flying as much as it originally contracted with American, along with the increased wages for pilots associated with the nationwide pilot shortage that's had a particularly outsized effect on regional airlines.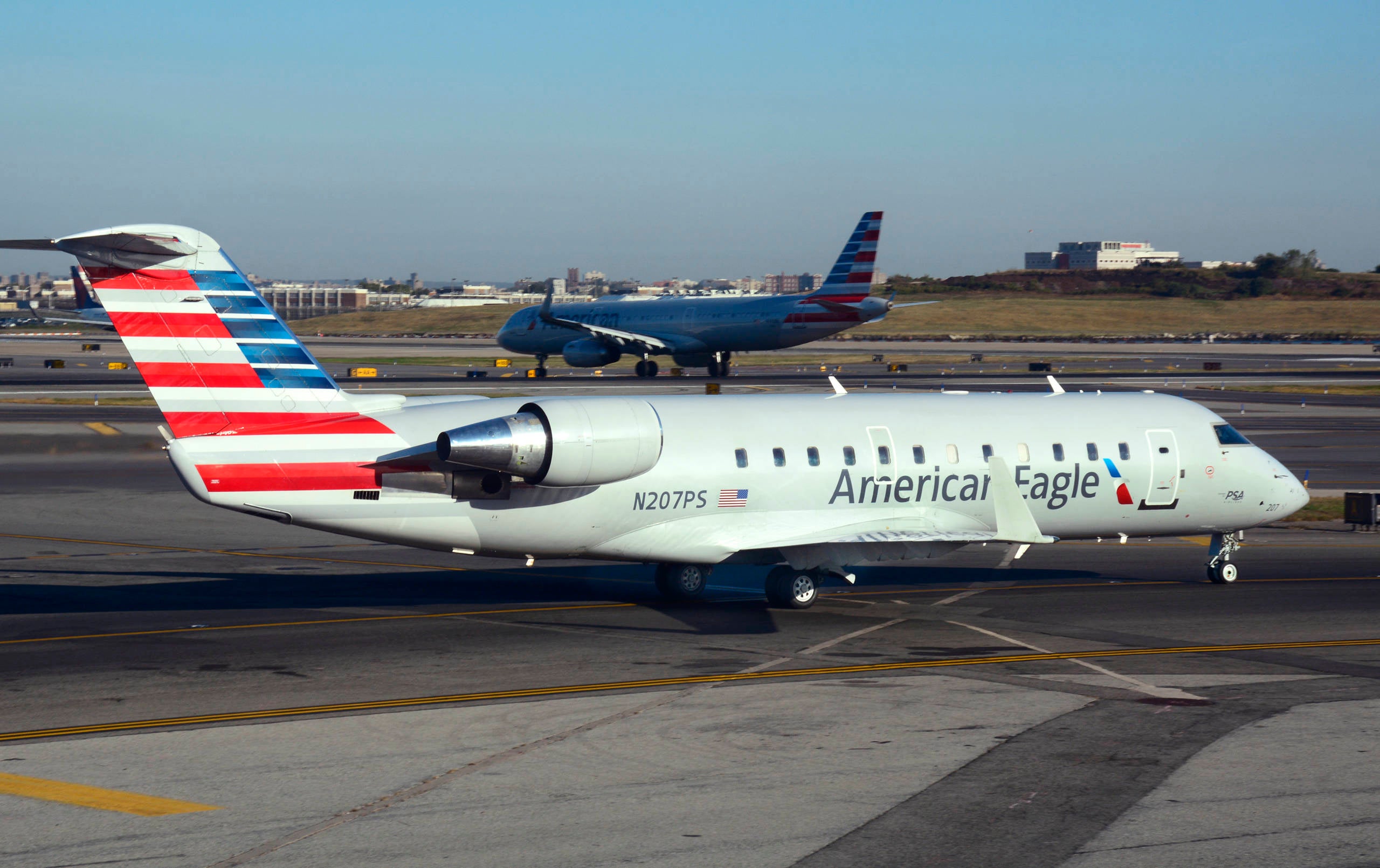 When the dust settles, passengers should largely remain unaffected by the shake-up in regional carriers. Perhaps the biggest implication is that United will get more first-class-equipped regional jets with the addition of Mesa's CRJ-900s, while American is going in the opposite direction.
With the addition of Air Wisconsin's fleet of CRJ-200s, this unpopular 50-seat, all-economy regional jet will once again be flying for American Eagle after leaving the fleet in June 2020.