Delta Air Lines is doubling down on one of the most comfortable jets in the sky.
The Atlanta-based carrier announced on Wednesday that it'll add 12 more Airbus A220-300 aircraft to its order book, converting options into firm orders with the Toulouse, France-based manufacturer at an undisclosed cost. These additional planes are slated for delivery in 2026 and 2027.
The addition of 12 A220s brings Delta's total firm A220 orders to 119 aircraft, split between the two variants as follows.
Want more airline-specific news? Sign up for TPG's free biweekly Aviation newsletter.
| | | |
| --- | --- | --- |
| | Airbus A220-100 | Airbus A220-300 |
| On order | 0 | 60 |
| Already in the fleet | 45 | 14 |
The Airbus A220 first debuted as the Bombardier C-Series in 2004 when the program was first conceived, but later got rebranded in 2018 as the A220 after Airbus acquired much of the C Series program in October 2017.
Delta took delivery of its first Airbus A220-100 in October 2018 and was the first U.S. carrier to operate the aircraft type. The carrier added the larger -300 variant to its fleet during the depths of the pandemic in November 2020.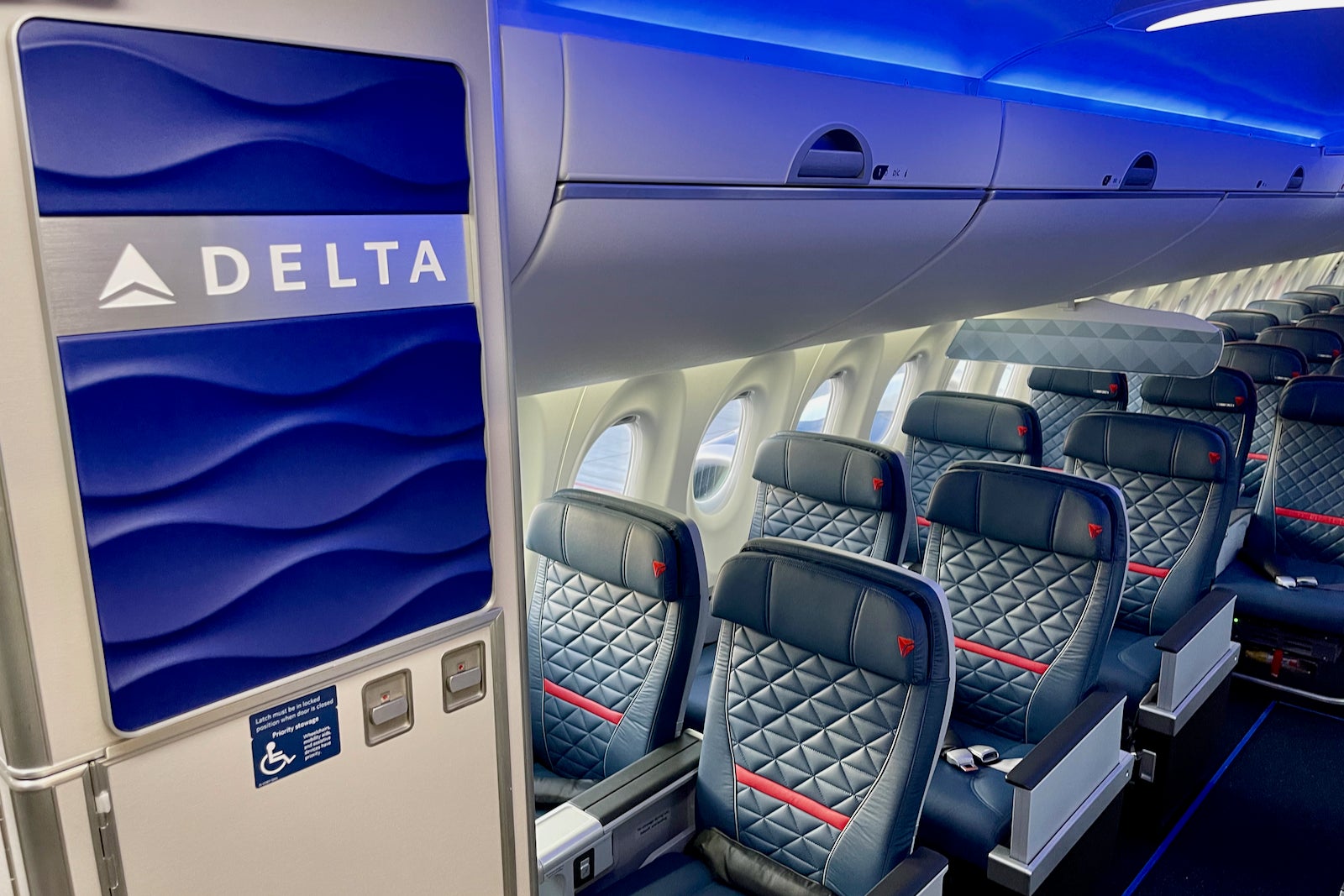 Today, Delta is the largest A220 operator worldwide. "These 12 additional A220 aircraft will help power our increasingly streamlined fleet while also providing our customers with the elevated in-flight experience they've come to expect from Delta," said Kristen Bojko, Delta vice president of fleet, in a statement.
Other than Delta, Breeze Airways and JetBlue Airways are the other U.S. carriers operating the Airbus A220. Air Canada also flies the jet on transborder routes to and from the U.S.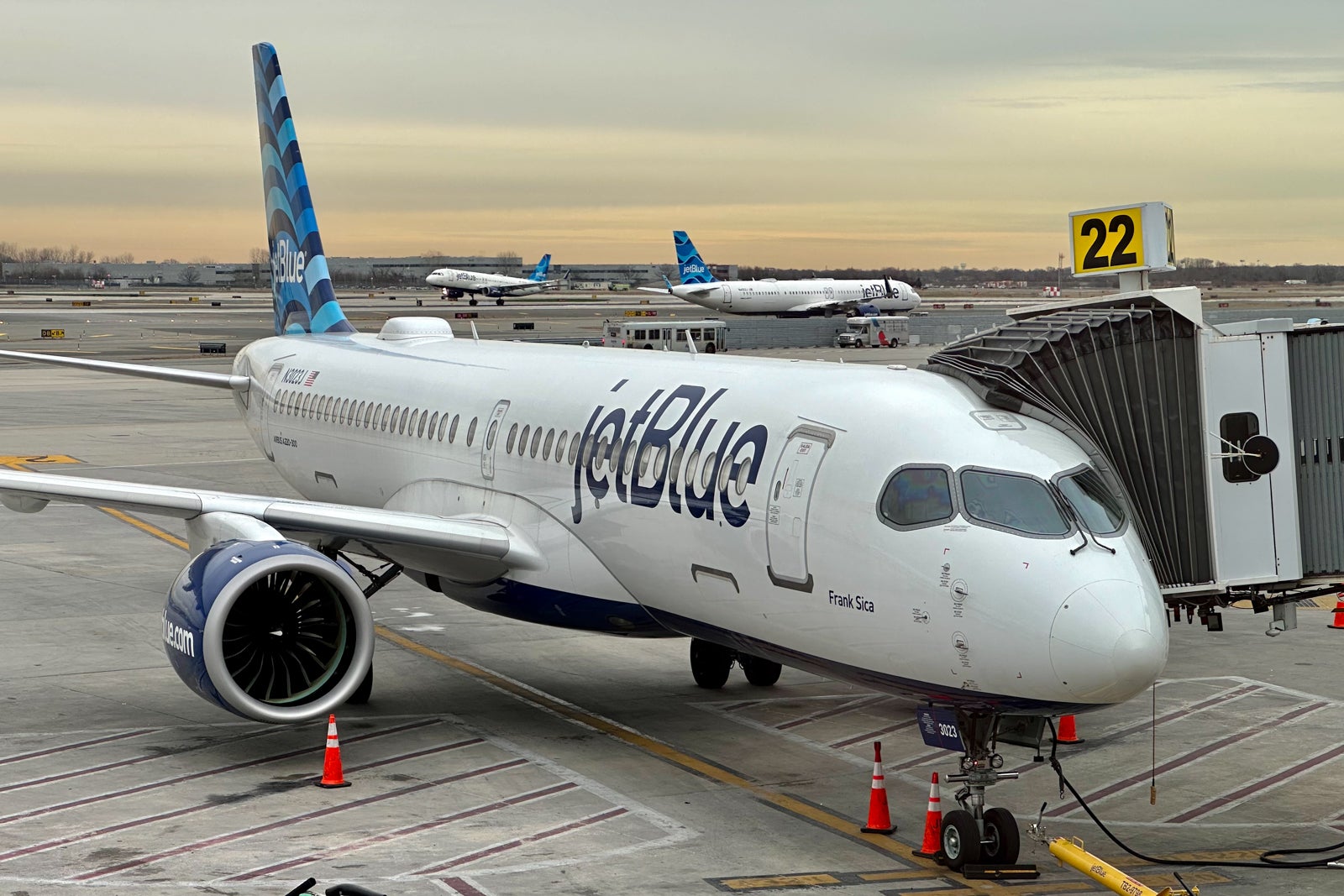 The A220 has proven to be quite popular with airlines. The jet was purpose-built for the 100-150 seat market, and it fits perfectly between the size of a large regional jet and a small Airbus A319. The jet offers advanced aerodynamics, as well as 25% better fuel efficiency and 25% fewer carbon dioxide emissions.
While airlines enjoy the economics of the A220, the jets are also fan favorites for travelers. Delta's version is outfitted in a two-class configuration with first class and economy. Delta's A220-300 features 130 seats spread across 12 first-class recliners, 30 extra-legroom Comfort+ seats and 88 economy seats.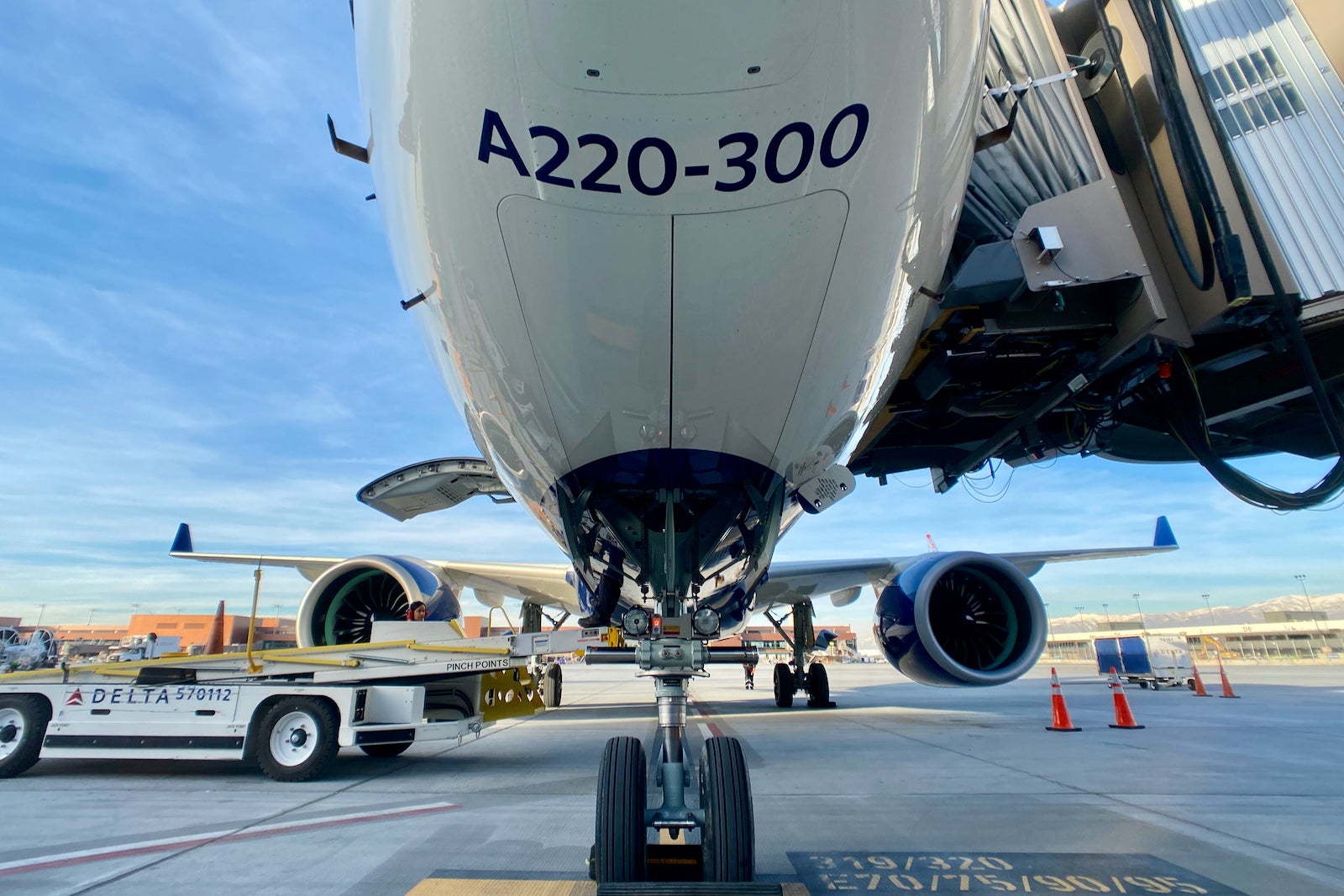 Though the existing A220s sport Delta's older first-class recliners, it's definitely possible that the airline might upgrade these cabins with its new, private recliners that first debuted last year on the Airbus A321neo.
Meanwhile, in the economy cabin, the single-aisle jet features just one middle seat per row. The 2-3 configuration is popular with families and couples, giving each type of traveler a preferred seat. Plus, with full-size overhead bins, there's less chance of needing to gate-check your rollaboard bags.
All of Delta's A220s feature seat-back TVs, power outlets and USB-A ports from nose to tail.
For more about Delta and the Airbus A220, check out: