The most surprising thing about Disney's Star Wars: Galactic Starcruiser hotel is not meeting Chewbacca face-to-face, training with a realistic lightsaber or eating out-of-this-world blue shrimp — it's the price tag.
A two-night voyage on board Disney's cross between a "Star Wars"-themed (mostly all-inclusive) hotel and an immersive intergalactic role-playing adventure starts at just less than $5,000 for double occupancy. The amount only goes up from there. Even at those rates, when it opened in 2022 it was 100% sold-out for much of its initial months of operations thanks to "Star Wars" die-hards with deep enough pockets to hop onboard. However, looking at the 2023 booking calendar, there are currently very few sold-out voyages.
Until now, there have been no public sales or discounts available. However, with a new promotion, Disney is effectively offering a discount on a vacation that includes a Starcruiser voyage for the first time.
Related: Disney Imagineers reveal how they brought the new 'Star Wars' hotel to life
Disney has approached its first public "discounted" trip with the Starcruiser not by dropping the price of the Starcruiser itself but by deeply discounting Disney resort stays around that experience. With this offer, guests can save up to $700 on a two-night Disney hotel stay immediately before or after their two-night voyage on the Galactic Starcruiser. This offer is valid for most voyages between Feb. 5 and Sept. 30, and it varies per resort as follows: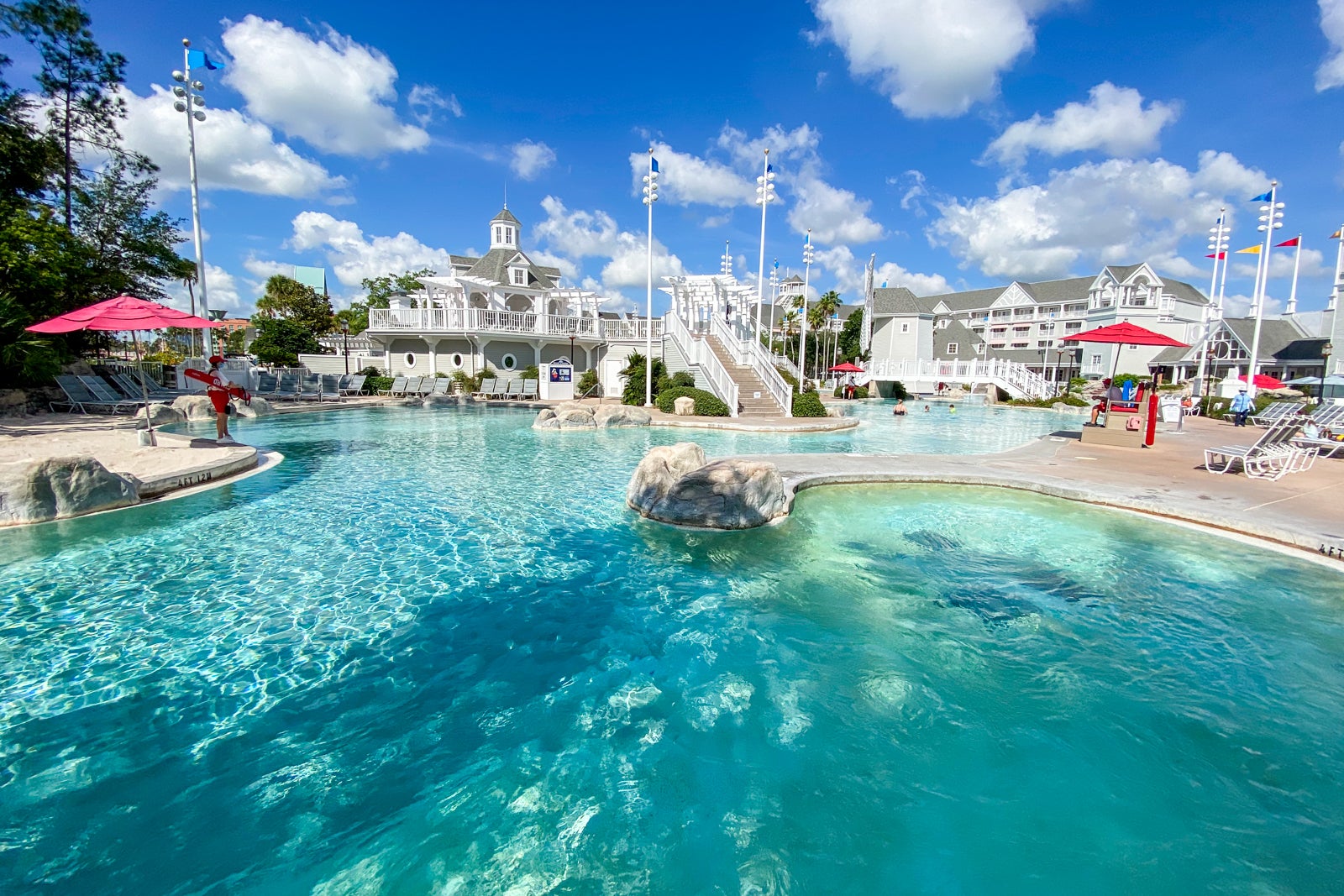 Aside from Coronado Springs, these are all in Disney's top-tier resort category. This is a steep enough savings to bring the cost of a deluxe resort down to that of a more affordable moderate or even value resort. For example, imagine you booked a Starcruiser stay for July 6-8, and then you stayed at Animal Kingdom Lodge for the two nights following your space voyage; you'd pay only $217.50 per night (plus taxes) instead of $467.50 per night.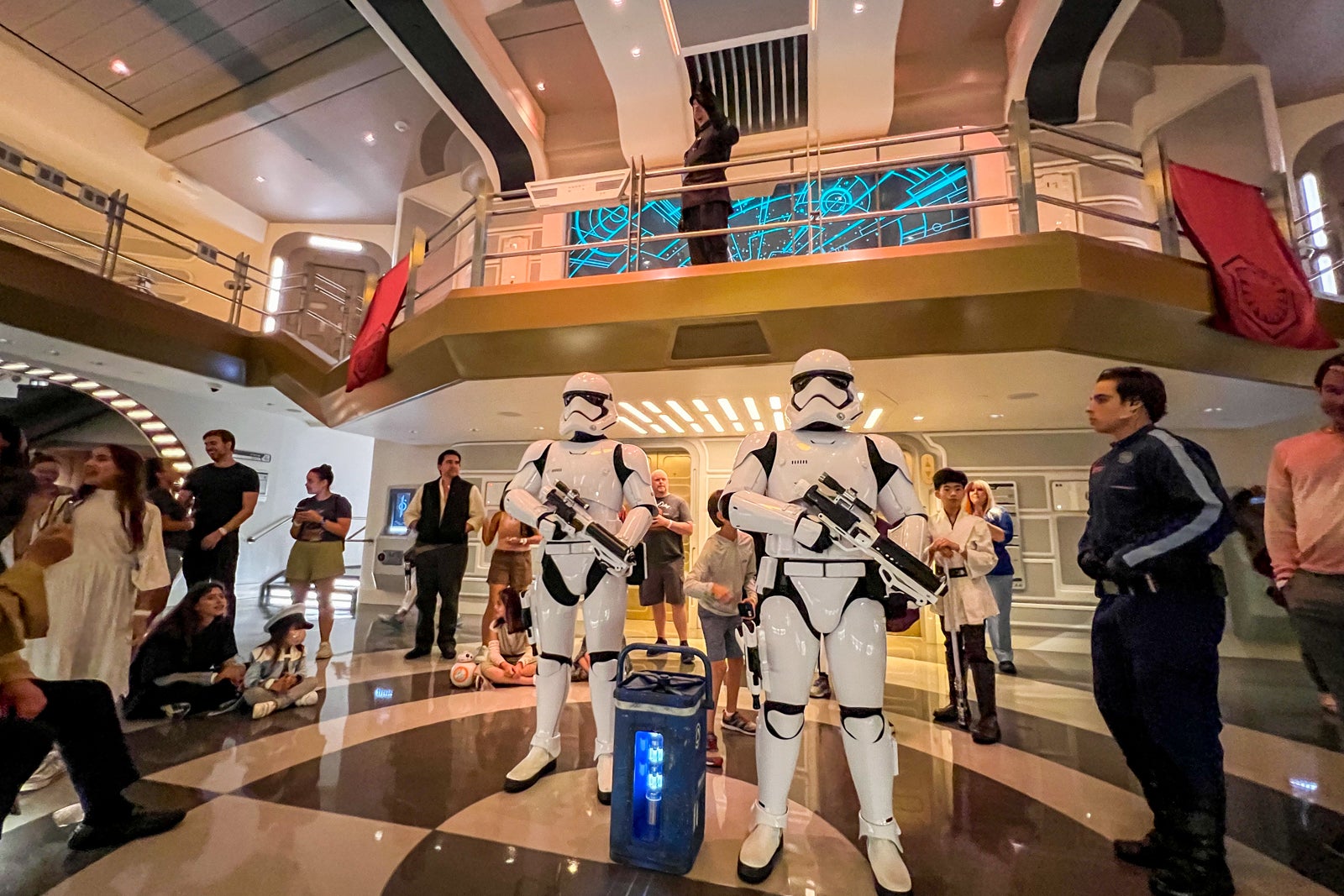 If you are traveling all the way to Disney to spend two nights on the Starcruiser, you will likely want to spend a day or two at the parks while you are there anyway. In that case, up to $700 in savings can have a significant impact on your vacation's bottom line. For Disney, it can keep guests' vacation dollars in the "Disney bubble" for even longer and allows them to do so without actually dropping the price of the Starcruiser.
Aside from a recent 30% discount specific to Disney Vacation Club members, this special offer is the first promotion of any kind involving the Starcruiser and could be an attempt by Disney to bolster demand and get on-the-fence guests to click "book now."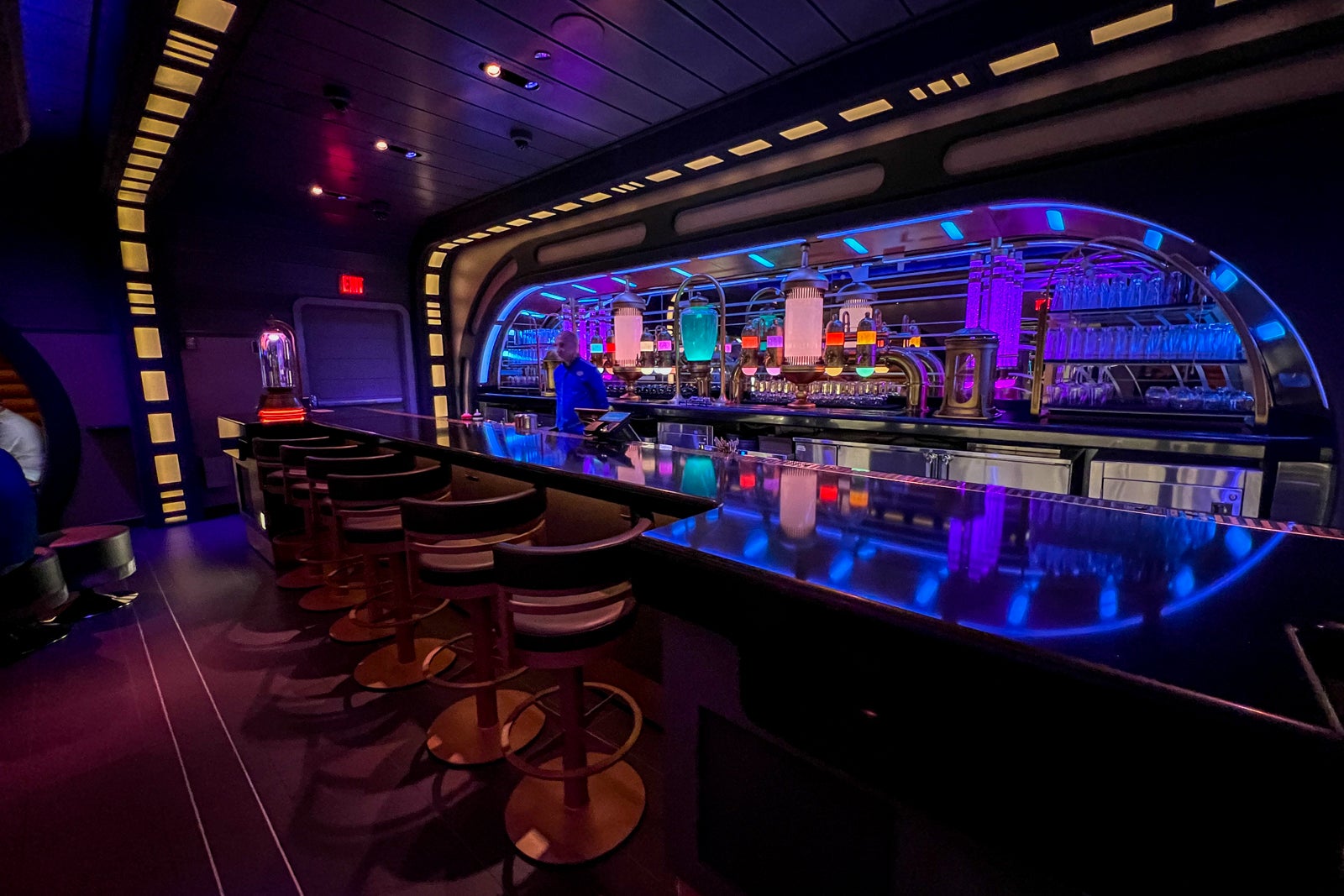 It's easy to see why demand may be on the decline — aside from the exorbitant price and macroeconomic issues. The biggest Disney and "Star Wars" fans (who would book the experience no matter the cost) have already embarked upon the Starcruiser or at least reserved their trip within its 11 months of operation.
While your experience on the Starcruiser is a bespoke one that changes based on decisions you make and activities you complete while on board, the overarching storyline is the same on each voyage. That may make even the die-hard guests hesitant to rebook; they might want to hold out for a possible special event or new storyline … or at least a discount.
Related: How to plan an epic Disney 'Star Wars' trip — that doesn't cost $6,000
On the other hand, guests who were interested but reluctant to hand over their credit cards may have found that their money was better spent on a Disney Cruise Line vacation, which offers more affordable and lengthier voyages for families who want to maximize the value of their vacation budget.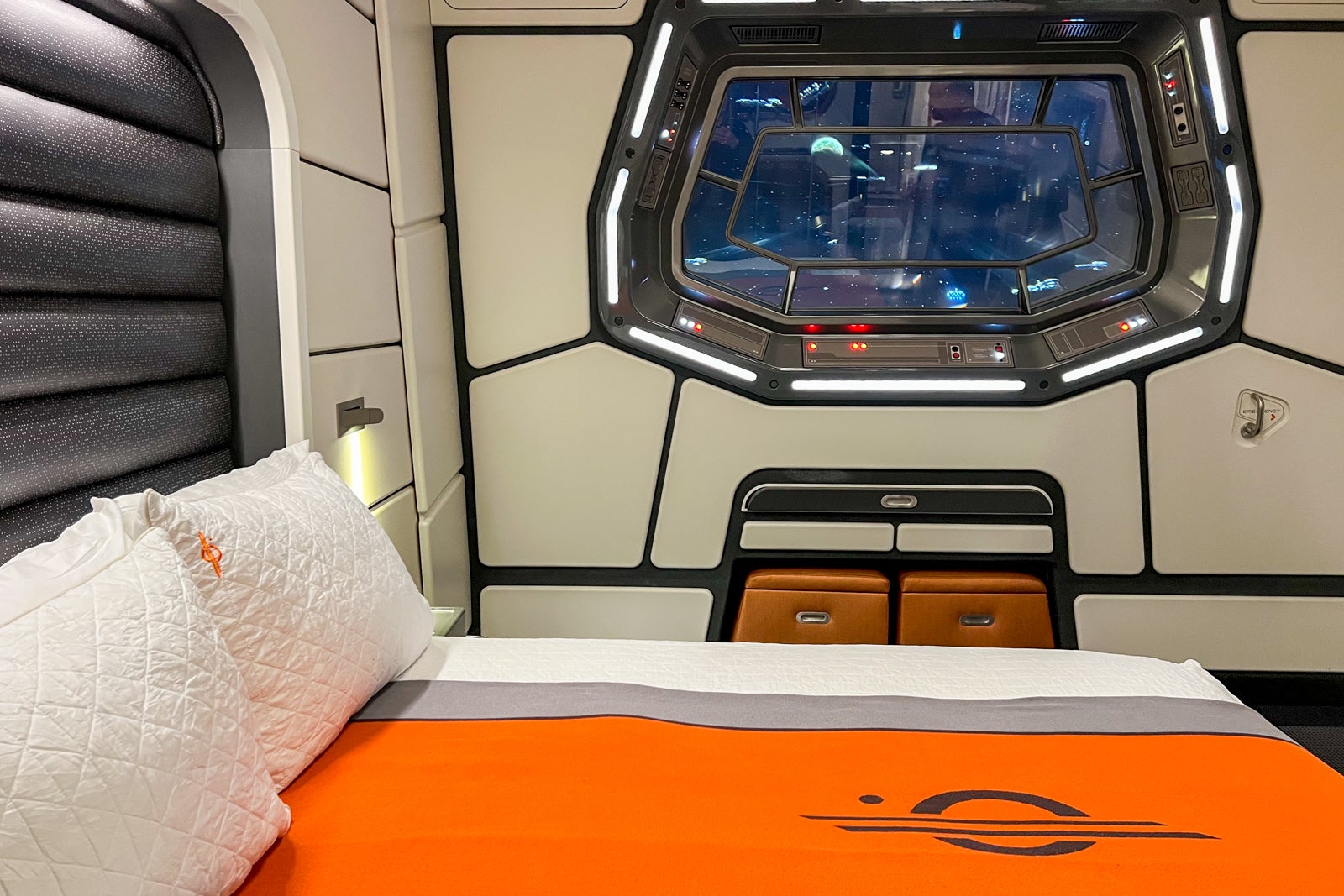 This initial discount could point to other changes or offerings for the Starcruiser in the future. Perhaps a special sailing themed to Life Day, an annual Wookiee holiday, or throwback sailings with Darth Vader, Luke Skywalker and other characters from the original "Star Wars" trilogy? Even a new journey with some of the same characters on board for the first voyage would be interesting.
Of course, logistically, a promotion to boost demand is easier to conjure than a new storyline.
Only time will tell what future awaits the Starcruiser and its pricing model. Whatever the future holds, keep your suitcase close and your lightsaber closer, so you can be ready to book when the time is right. If you're looking for up to a $700 discount on your adjacent nights at a Disney resort, you don't have to wait for a galaxy far, far away to arrive.
Related links