Wednesday marked the beginning of a new era for who can get into the network of American Express Centurion Lounges.
For the first time since the lounges began operating in 2013, many with The Platinum Card® from American Express are no longer able to bring in two guests at no additional charge.
This change comes as the Centurion Lounges have grown in popularity over the years. Despite expansions and previous tweaks to access, lines and waits have formed at many locations, leading to an unpleasant experience for those looking for a cocktail, plate of food or spot to knock out some work before or between flights.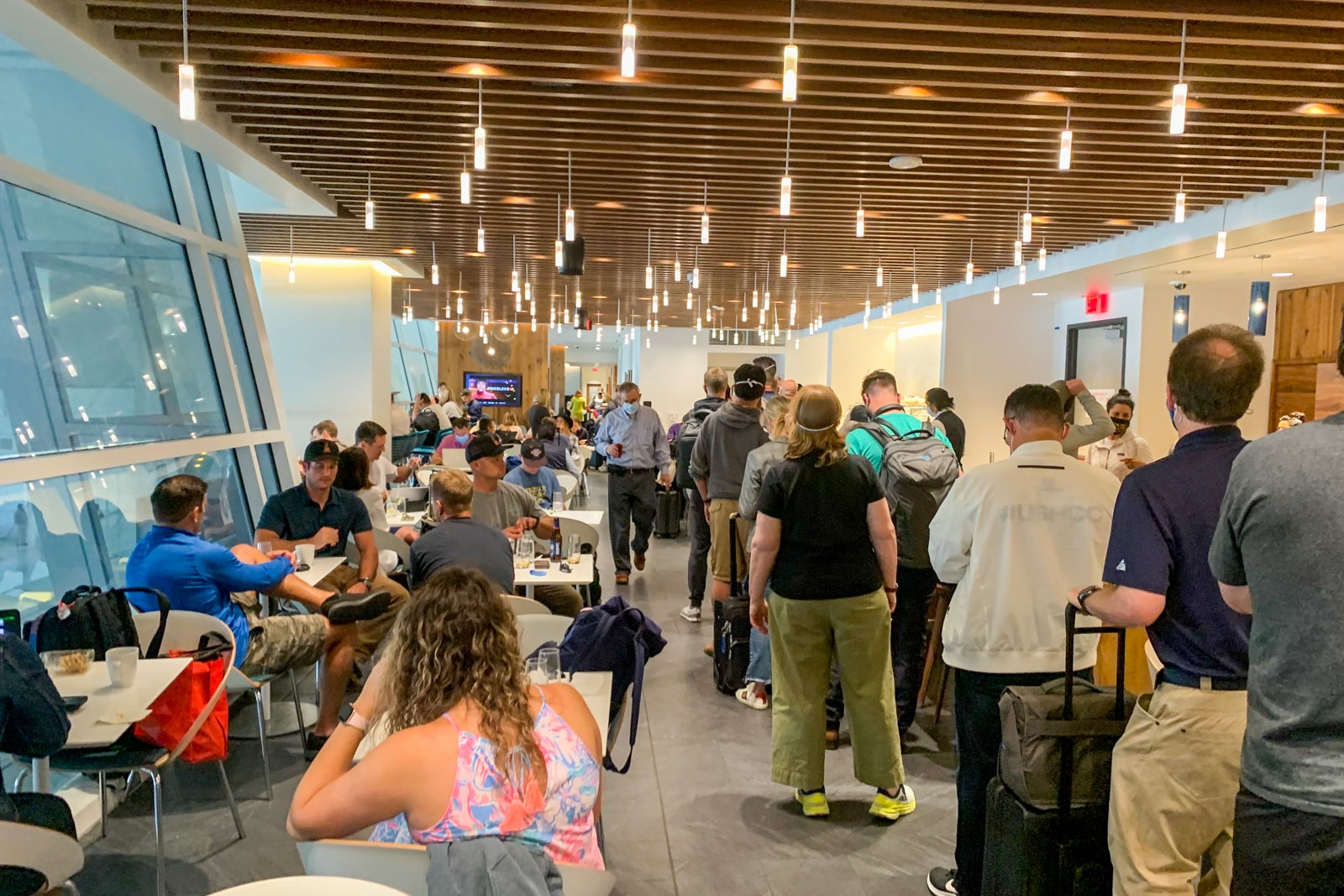 While this change was first announced back in 2021, it reportedly still took some cardholders by surprise as guests were turned away at the door.
Don't despair if you like to bring in colleagues, family members or others into the Centurion Lounge with you. There are no ways around the rules, but there are still various options to bring guests into the Amex Centurion Lounges.
Pay for guest access
The surefire way to bring guests into an Amex Centurion Lounge with you is with cold hard cash and your eligible Amex card.
The Platinum Card® from American Express and The Business Platinum Card® from American Express cardholders can pay to bring up to two guests with them into a Centurion Lounge. The current fee is $50 for adults and $30 for children ages 2 through 17. Children under 2 may enter the lounge for free with an accompanying adult.
Delta SkyMiles® Reserve American Express Card and Delta SkyMiles® Reserve Business American Express Card cardholders may also bring up to two guests into the Centurion Lounge at a per-visit rate of $50 per person. You and your guests must show a boarding pass for a same-day Delta-marketed or Delta-operated flight purchased with any U.S.-issued American Express card, and the only eligible lounges are those in the U.S., Hong Kong and London.
Keep in mind the guest limit and fees are per cardmember, not per card.
For example, if you have an Amex Platinum and one of your traveling companions is an additional cardmember on your account with a Platinum card in their name as a result, you could potentially bring up to four guests into the Centurion Lounge with you (two on each card), as long as you are willing to pay.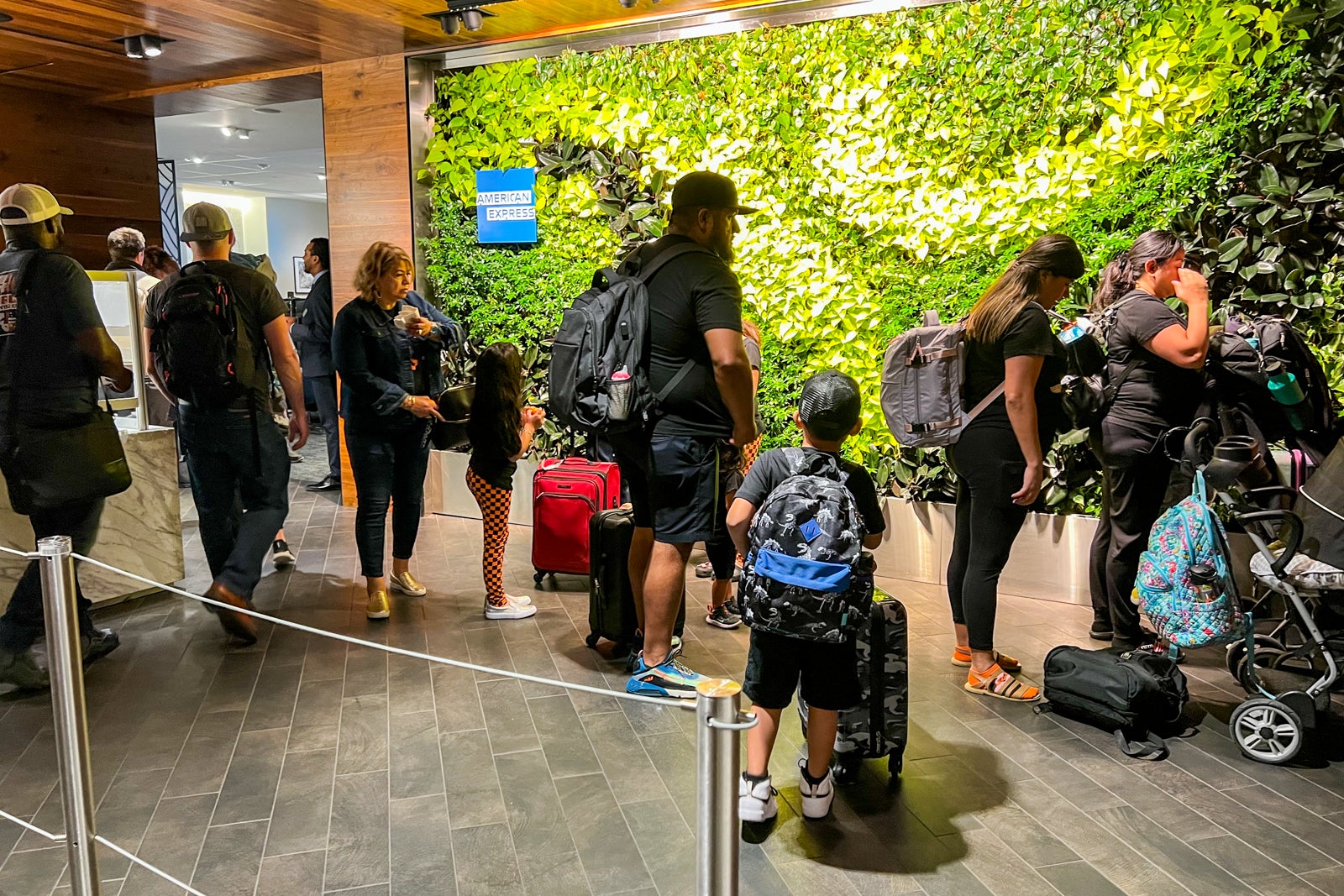 Add guests as authorized users
Especially for families or others traveling together on a regular basis, remember that you can add three authorized users to your Amex Platinum for $175 annually to allow for lounge access for each of those authorized cardholders.
You then pay $175 per extra user annually if you want to add more, but the first three are a flat $175 total.
To add authorized users to your Business Platinum card, it'll come at a higher premium to the tune of $300 per person per year.
Each authorized user gets a card they can use to get into the Centurion Lounge. Bear in mind that with American Express,  authorized users must be at least 13 years of age.
Related: Why you may want to make children authorized users on your card account
Spend your way to lounge access
You can also spend your way to Centurion Lounge access for guests, but this method doesn't come easy for most.
You'll need to spend at least $75,000 annually on your American Express Platinum card in a calendar year to qualify to bring two complimentary guests. Since the Platinum card only awards 1 point per dollar spent on most spending, there is a real opportunity cost to not putting everyday spending on cards that offer better returns on those expenses.
However, there is a handy spending tracker on both the homepage and the app.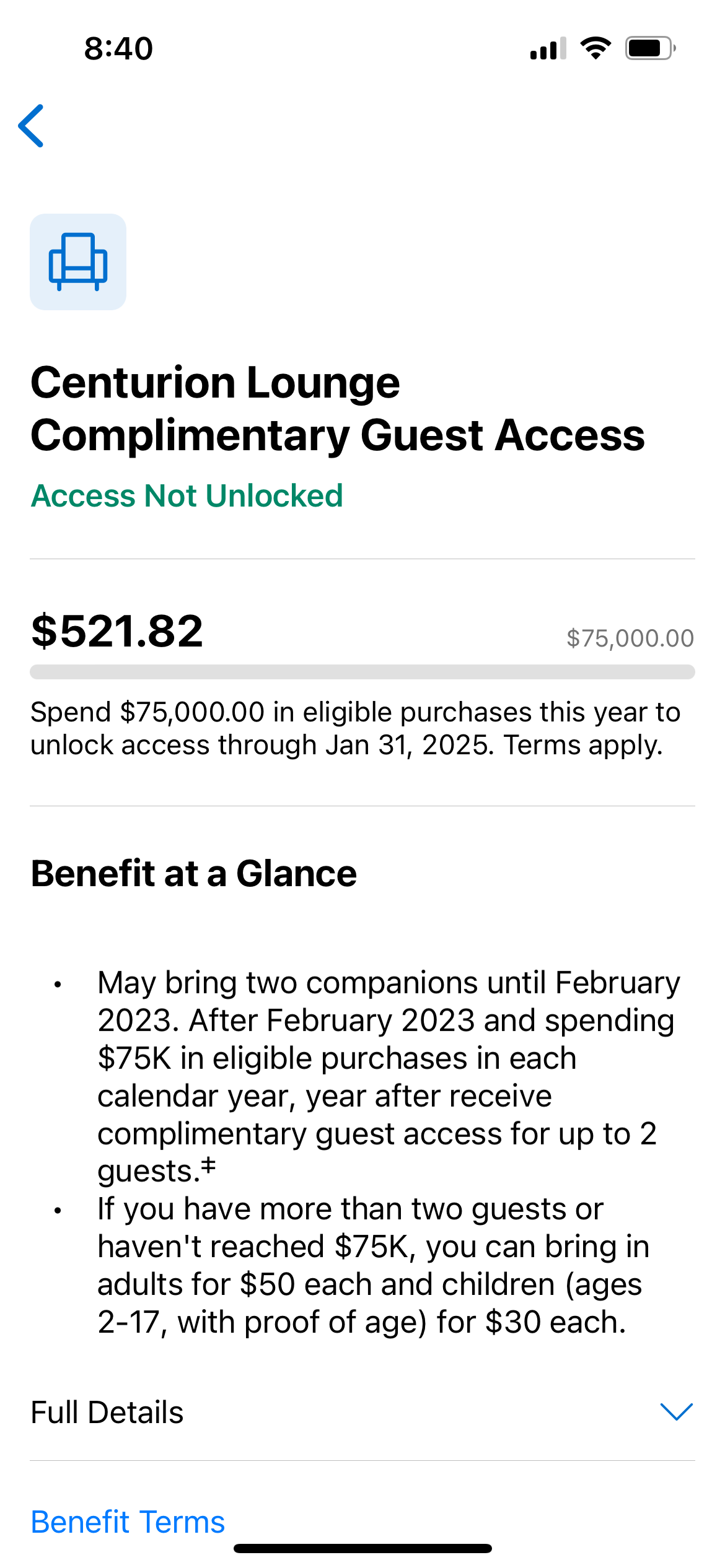 If you spend enough this year, it will unlock guest privileges good through Jan. 31, 2025.
Some cards are exempt
Those with the invitation-only Centurion and Corporate Platinum cards can still enter with up to two guests or immediate family members (spouse or domestic partner and children under 18) at no additional charge.
Holders of Platinum and Business Platinum cards issued outside of the U.S. are also exempt from the policy change.
Bottom line
It's a brave new world when it comes to lounge access. Hopefully, the days of fewer included guests for many cardholders will mean less crowding at lounges for those who pay the annual fees each year to have these cards and use their benefits.
Meanwhile, there are still plenty of ways to get friends and family into the Amex Centurion lounges, but it will likely mean a bigger outlay of cash in some form or fashion.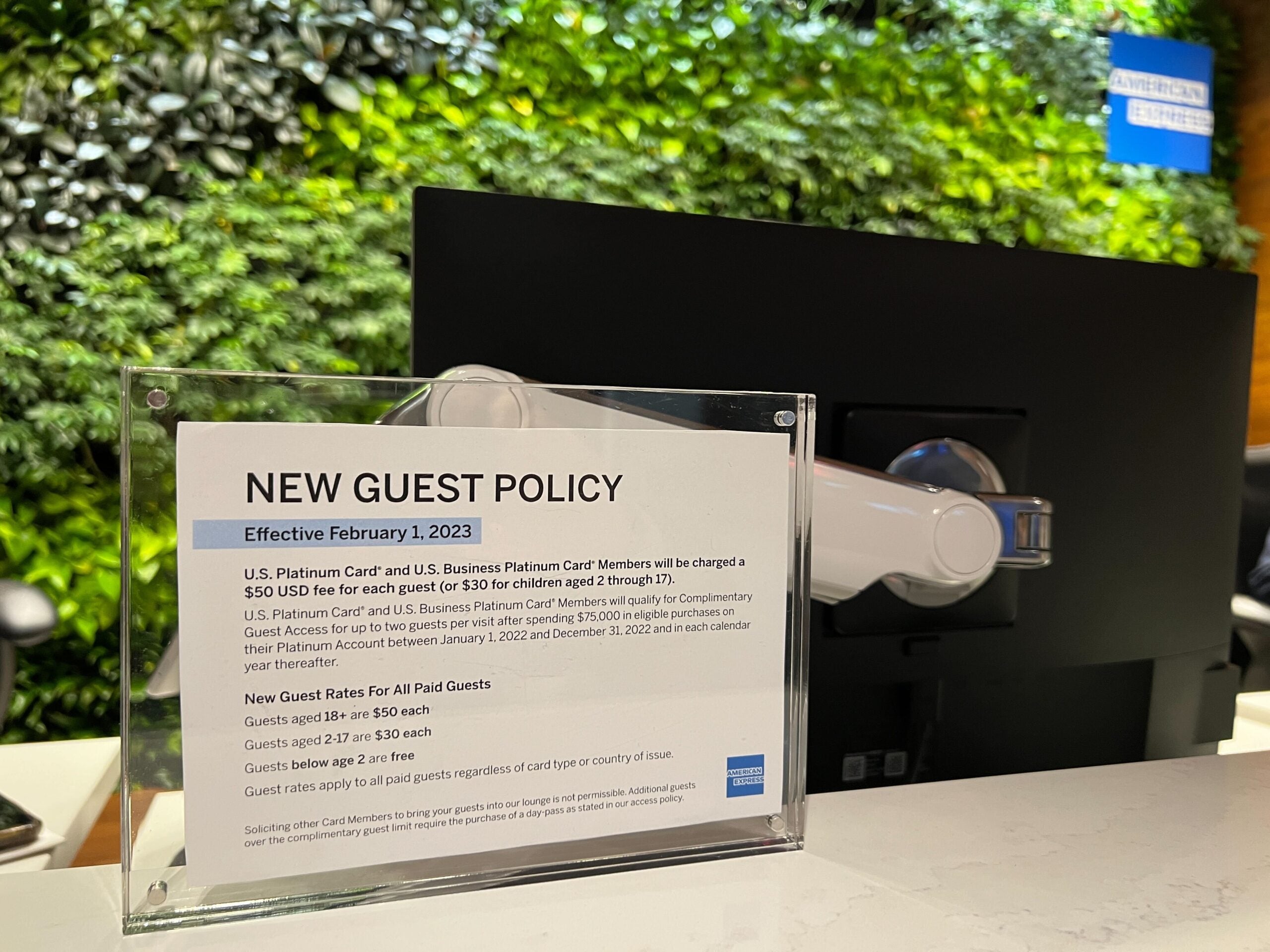 But if you decide to spend your airport time elsewhere now, know that Chase is opening a series of lounges. Also, many airlines are upping the number, quality and size of their lounges, including Delta, American and United.
And don't sleep on Priority Pass, as lots of the top rewards credit cards offer access to this large network of airport lounges. You may already even have a Priority Pass card in your wallet.
Related reading:
Additional reporting by Caroline Tanner, Clint Henderson, Matt Moffitt and Tarah Chieffi.