Wednesday marks the end of an era in the world of airline loyalty programs.
Though it shouldn't come as much of a surprise, American Airlines has just become the final major U.S. carrier to drop its saver award charts — a move it first announced was coming late last year.
Going forward, AAdvantage redemptions for travel on American will be exclusively priced dynamically, allowing the airline to adjust the award rate for any given flight.
While that may be good news for American's bottom line, it certainly stings for flyers who like to maximize their points and miles and enjoy the predictability of an award chart.
That said, the introduction of "Flight Awards," as American now calls them, may not actually change redemption patterns all that much, especially given how widespread the carrier's now-retired "Web Special" awards have become.
Read on for all the details of American's big AAdvantage update.
'Flight Awards' replace 'Web Specials'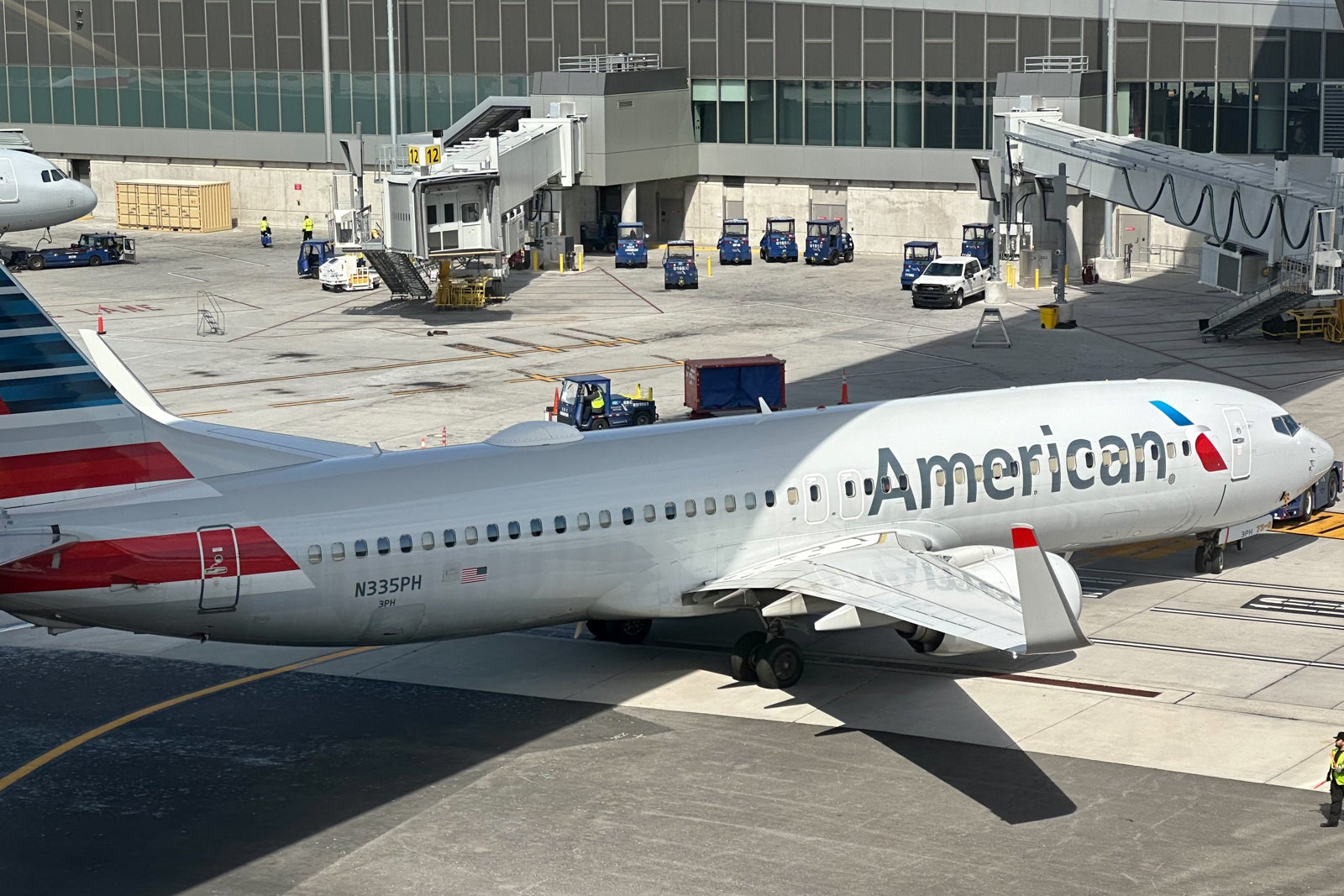 Back in 2018, American introduced Web Special awards. These fares were designed as a way to offer pricing that was lower than the saver level. Additionally, these awards didn't require a special "saver" fare class (historically, "Z" for first, "U" for business and "T" for economy).
Since then, Web Specials have rolled out to nearly every American flight worldwide — so much so that the "overwhelming" majority of passengers book these awards nowadays, according to Chris Isaac, American's director of loyalty. Plus, Web Specials are no longer always priced lower than the saver award chart — a move that really marked the beginning of the transition to dynamic pricing.
And now, as of April 5, Web Specials have essentially been rebranded as Flight Awards, and MileSAAver and AAnytime fares have been retired. The next time you search for an American award flight, you'll be shown one price: a Flight Award.
"MileSAAver" and "AAnytime" have historically been used to denote "saver" and "anytime" award prices. Award rates for MileSAAver redemptions were fixed at the published prices on the old award charts. Meanwhile, American had multiple levels of AAnytime awards, though it only posted certain rates on its website.
In the future, you'll no longer be faced with a choice. You either book a trip at the published Flight Award pricing level or you don't.
Flight Awards inherit the same terms and conditions as the now-retired Web Specials. Namely, you can't change these fares. Instead, all modifications must be made by canceling your ticket, redepositing your miles and rebooking a new flight.
American's new award 'chart'
Though American has now eliminated saver and anytime awards, it isn't removing award charts, a move that was popularized by Delta back in 2015 and followed by United in 2019.
Instead, American's refreshed award chart displays "starting at" values for Flight Awards, and you'll find the full chart available below.
| | | | |
| --- | --- | --- | --- |
| Region | Main Cabin starting at | Premium economy starting at | Business/first starting at |
| Contiguous 48 U.S. states and Canada | 7,500 miles. | N/A. | 15,000 miles. |
| Mexico, Caribbean and Central America | 10,000 miles. | N/A. | 20,000 miles. |
| South America, short haul | 15,000 miles. | N/A. | 30,000 miles. |
| Hawaii and Alaska | 20,000 miles. | 40,000 miles. | 60,000 miles. |
| Europe | 25,000 miles. | 50,000 miles. | 75,000 miles. |
| South America, long haul | 30,000 miles. | 60,000 miles. | 90,000 miles. |
| Asia, Middle East and South Pacific | 35,000 miles. | 60,000 miles. | 95,000 miles. |
Interestingly, some of the "starting at" award rates are lower and some are higher than the previous MileSAAver levels. Long-haul business class and first class see a big increase, up to 30,000 miles in some cases, while many of the shorter domestic and short-haul international itineraries start at lower rates than before.
That said, don't read too much into this new chart. Prices will vary depending on many factors, and in some cases, you'll even find some "surprise and delight moments" where the award rate will be lower than the chart, said Isaac.
Though it's certainly better than nothing, American's so-called award charts only provide a price floor. The sky's the limit for how many miles American decides to charge for any given ticket, and I'm sure that the award pricing will increase as the paid fare does.
American first started talking publicly about revamping award charts in 2021. At the time, Rick Elieson, the then-president of AAdvantage, compared the next iteration of AA's award charts to a real estate website that shows how many people have purchased a property in a given area (and what they paid) and a ticker for how many people are looking at a specific property right now — something similar to what Air Canada's revamped Aeroplan program provides.
Though Elieson is no longer with the airline, he'd probably be disappointed with the new award charts. They look nothing like he originally envisioned.
For your reference, I've saved American's old saver and anytime award chart on TPG's server, and a PDF can be accessed by clicking here.
No changes to partner awards — yet
Historically, American has published two award charts: one for redemptions on American flights and another for flights operated by Oneworld alliance and other airline partners, like Etihad Airways and JetBlue Airways.
The partner award chart has traditionally delivered the most value, with redemptions like the 75,000-mile business-class award from the U.S. to South Africa in Qatar's famed Qsuite coming in at a top value. (Those fully enclosed suites sometimes sell for $8,000 or more.)
Fortunately, American told TPG that there are no plans to change the partner chart. The carrier also confirmed that awards with both American and partner segments will still be priced according to the static partner chart.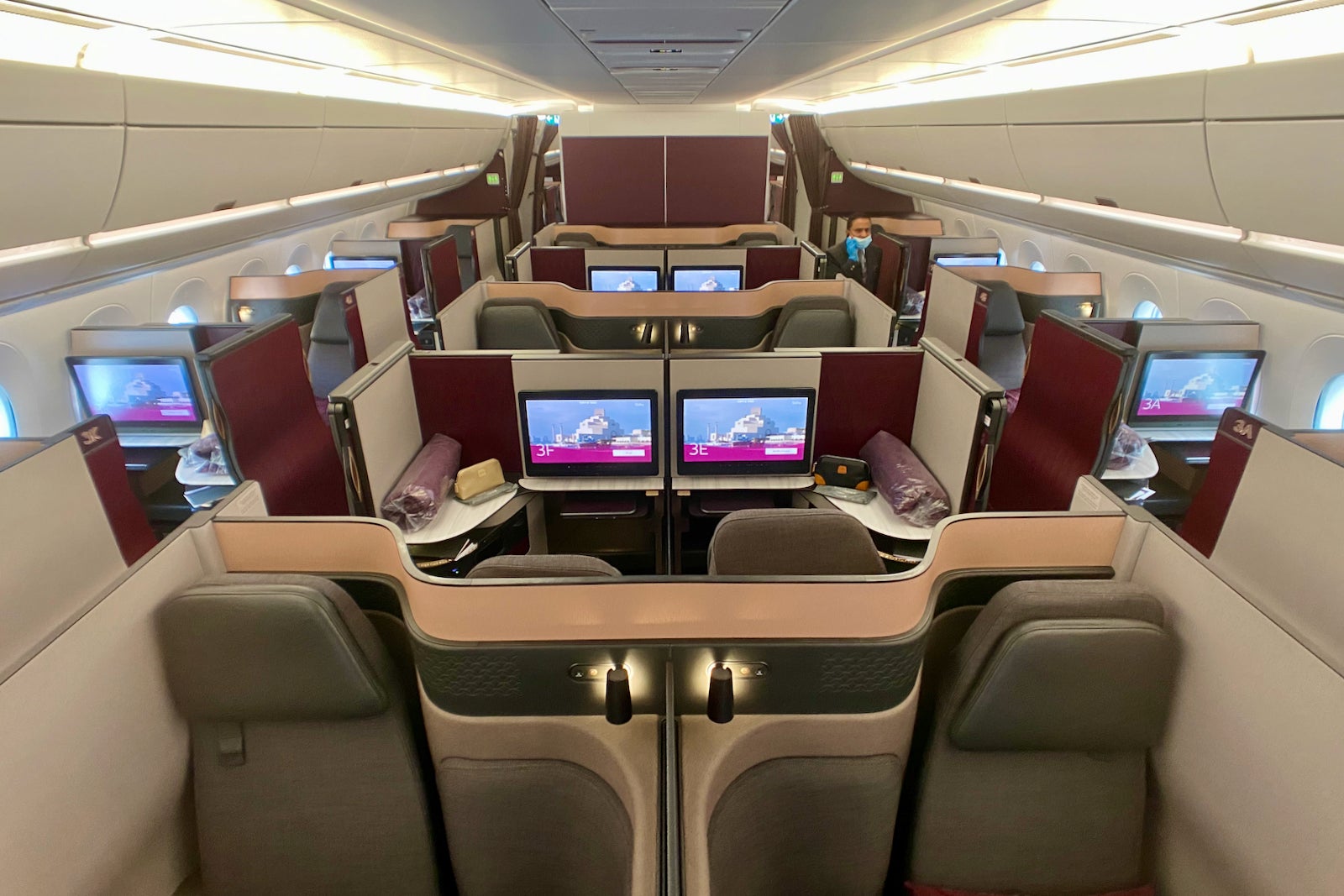 "We've got a lot of partners and working through that kind of change with as many partners as we have is a monumental undertaking. So at this time, we're sticking with the static chart for partners," said Isaac.
For now, you'll likely find the best value in redeeming AAdvantage miles for partner tickets. Hopefully, the carrier won't copy United, which pulled award charts for United-operated flights in 2019 and then followed up a year later and killed the Star Alliance award chart.
This update doesn't mean much
While this may surprise you, these AAdvantage changes likely won't actually mean all that much for most travelers.
That's because Web Specials have become so widespread in recent years, and American isn't releasing saver award availability like it did in years past.
Isaac confirmed that American still plans to release seats into the fare buckets that used to be reserved for MileSAAver and partner-issued awards, and he even thinks that the airline might offer more seats to partners than it did before.
"It gives our revenue management team more flexibility because now those inventories are not multipurpose," he said, but it's unclear — and unlikely — that this scenario would ever come to fruition.
If you can't find saver award space, the only way to redeem miles for an American flight is through the AAdvantage program, which has recently priced most flights at dynamic Web Special rates. American will also maintain last-seat availability with its new Flight Awards.
At this point, Isaac promises that "nothing is changing in the background other than the name" in terms of how Flight Awards will be priced.
Of course, we'll have to see how, or if, American's award pricing algorithms evolve over time, but for now, this move may not actually affect you as much as you'd think.
Related reading: