From Rome and Paris to Barcelona and Dublin, Europe has many cities that are popular tourist destinations. However, sometimes flying to these places is expensive — a basic economy flight can cost close to $1,000.
However, TAP Air Portugal is offering marked-down flights to an array of European cities, with flights starting at $380 round-trip. These TAP deals offer cheap flights to Madrid, Paris, Rome, Copenhagen, Dublin and Zurich, to name a few. The travel dates for these flights are primarily from September 2023 through March 2024.
These fares are only available for the next couple of days, so book these tickets as soon as possible.
Deal basics
Airline: TAP.
Routes: From Boston, Chicago, Miami, Newark, New York, San Francisco and Washington.
How to book: Search through Google Flights to find your ideal dates and then book directly with the airline of your choice.
Travel dates: September 2023 through March 2024.
Book by: Within the next two days.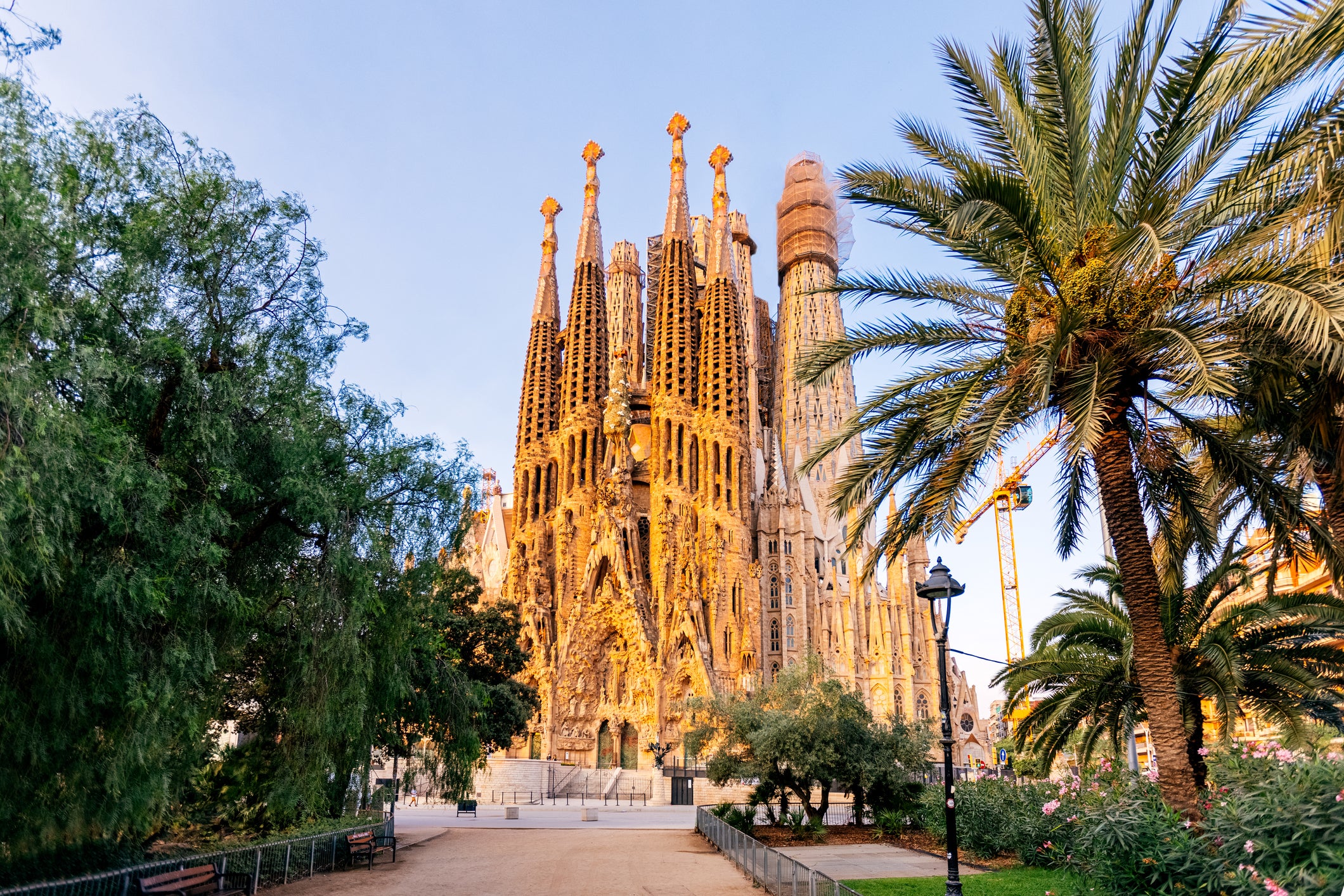 Major kudos to Going for scouting these deals. For $49 a year, the site's Premium membership offers discounts of up to 90% and comes with a 14-day free trial. The Elite membership also finds premium economy, business-class and first-class deals.
Sample flights
While these deals are only found in major U.S. cities, they still give you the option to fly to nearly anywhere in Europe for only half the price.
These are the flights that stood out to us. Since TAP — which is headquartered in Lisbon, Portugal — is offering these deals, all of the flights listed will include a layover in the Portuguese capital:
We recommend using Google Flights to determine your travel dates and booking your flights on the airline's website, since airlines are more reliable in the event your flight faces a delay, cancellation or booking change.
The options TAP offers here are seemingly endless — and overwhelming. Airfare for almost every flight to major European tourist destinations is slashed by almost half. There are also a lot of discounted fares available for flights to Paris and multiple cities in Spain.
If you were to fly to Paris from Washington, D.C., Google Flights shows TAP as the cheapest available option.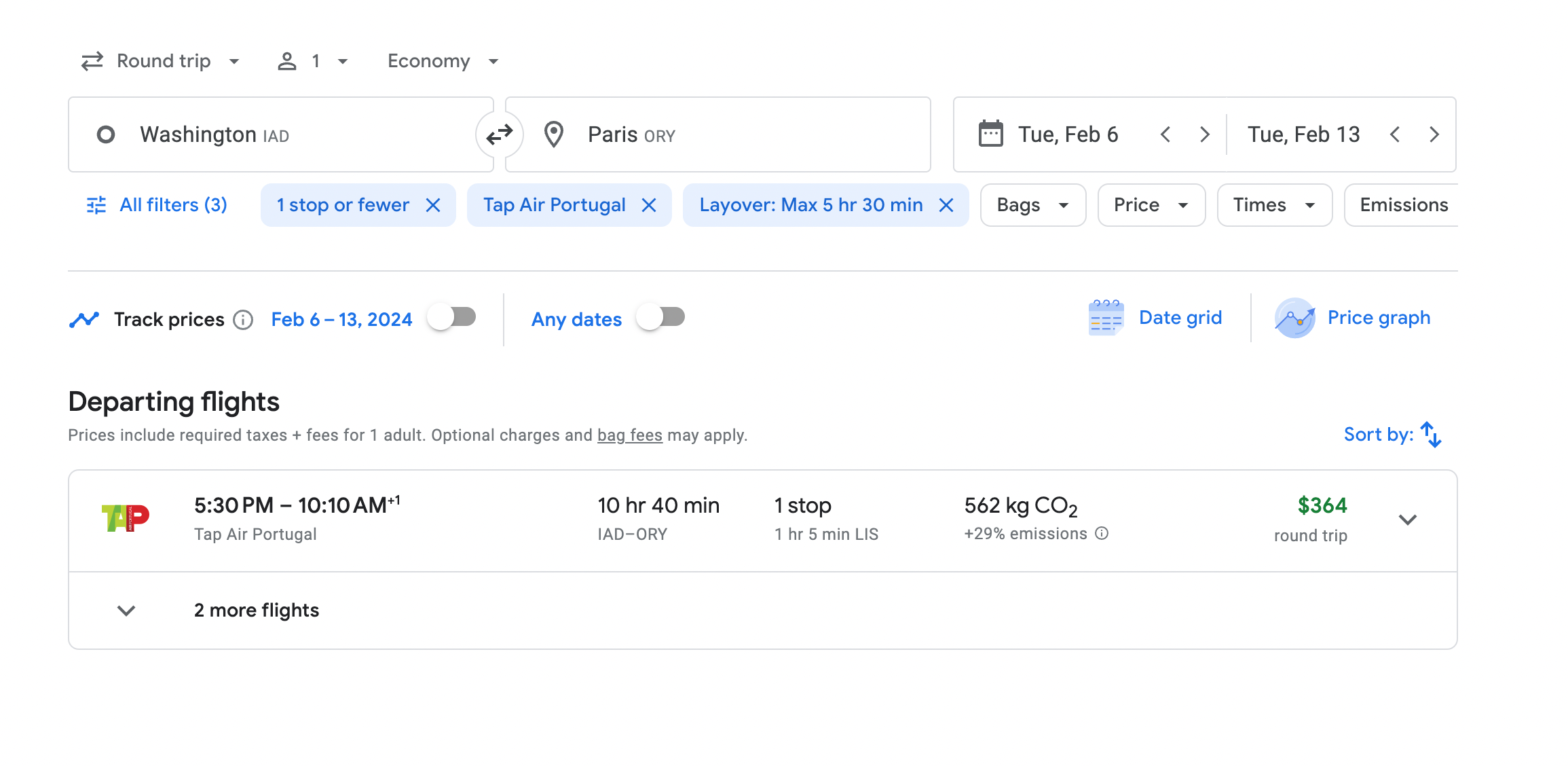 However, keep in mind Google Flights tends to show fares from third-party booking sites, which can have price discrepancies. If you were to book directly on TAP's website, you would pay $380, not $364.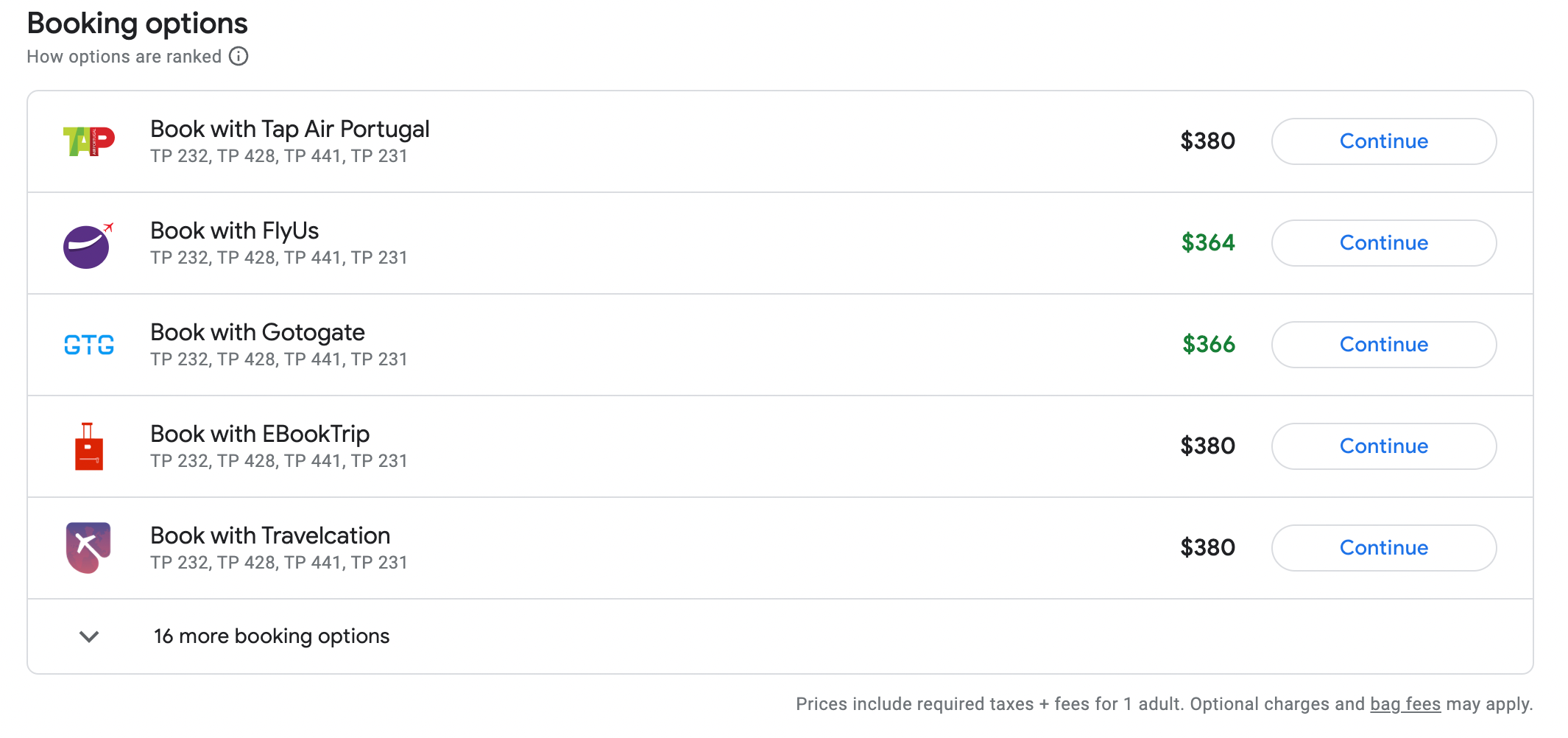 The deals featured only apply to basic economy, which can feel especially restrictive on longer international flights. TAP's basic economy, known as its discount fare, gives passengers a meal, a personal item and a carry-on — checked baggage and seat selection come with additional fees.
Seat selection starts at $19 each way. The most expensive seats will cost you $115. Adding checked baggage to your shopping cart will also cost $85 each way, so you'd end up paying an additional $170 if you decide to bring a suitcase.
Maximize your purchase
Use a card that earns bonus points on airfare purchases, like The Platinum Card® from American Express (5 points per dollar on airfare booked directly with the airline or through American Express Travel, on up to $500,000 on these purchases per calendar year), Citi Prestige® Card (5 points per dollar on airfare), Citi Premier® Card, Chase Sapphire Reserve (3 points per dollar on airfare), American Express® Gold Card (3 points per dollar on airfare when booked directly with the airline or through Amex Travel) or the Chase Sapphire Preferred Card (2 points per dollar on travel). Check out this post for more on maximizing airfare purchases.
The information for the Citi Prestige Card has been collected independently by The Points Guy. The card details on this page have not been reviewed or provided by the card issuer.
Bottom line
These discounted flights to Europe are definitely worth booking. There's also ample availability. If you've been dreaming of visiting any European city, you can probably book it at a cheaper price with these TAP deals.