Single-aisle planes don't usually feature a top-notch business-class product, but there are a few exceptions. Take Flydubai's latest jets, for example.
Earlier this week, the Dubai-based carrier announced a brand-new cabin product, dubbed "The Business Suite," that will roll out later this year on several of its latest Boeing 737s.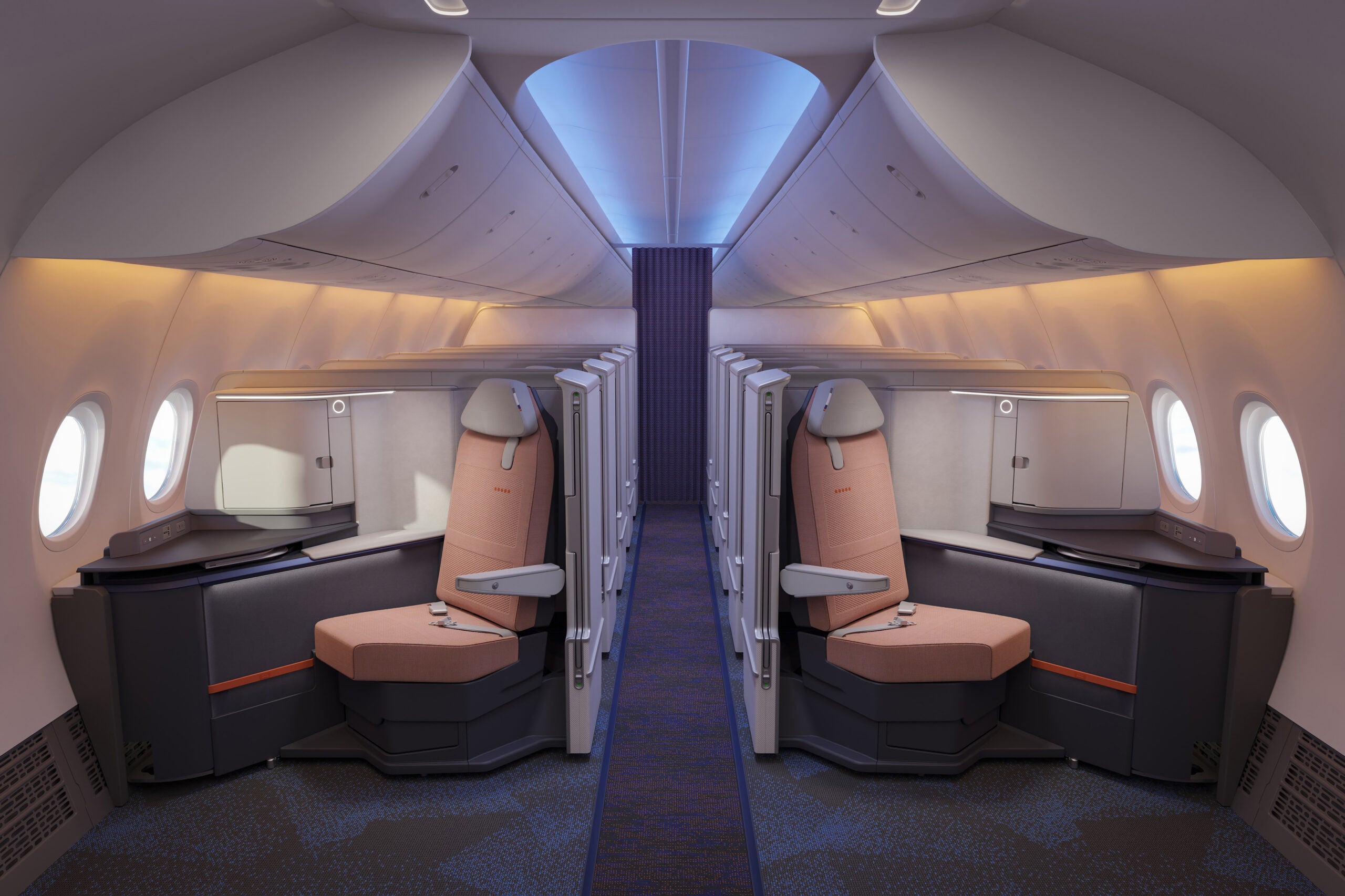 The five-row cabin will feature just 10 suites arranged in a 1-1 configuration, giving each flyer direct aisle access. Each 21-inch-wide seat will face away from the aisle in a reverse herringbone pattern, and thanks to sliding doors, you'll enjoy the utmost privacy available on a single-aisle jet.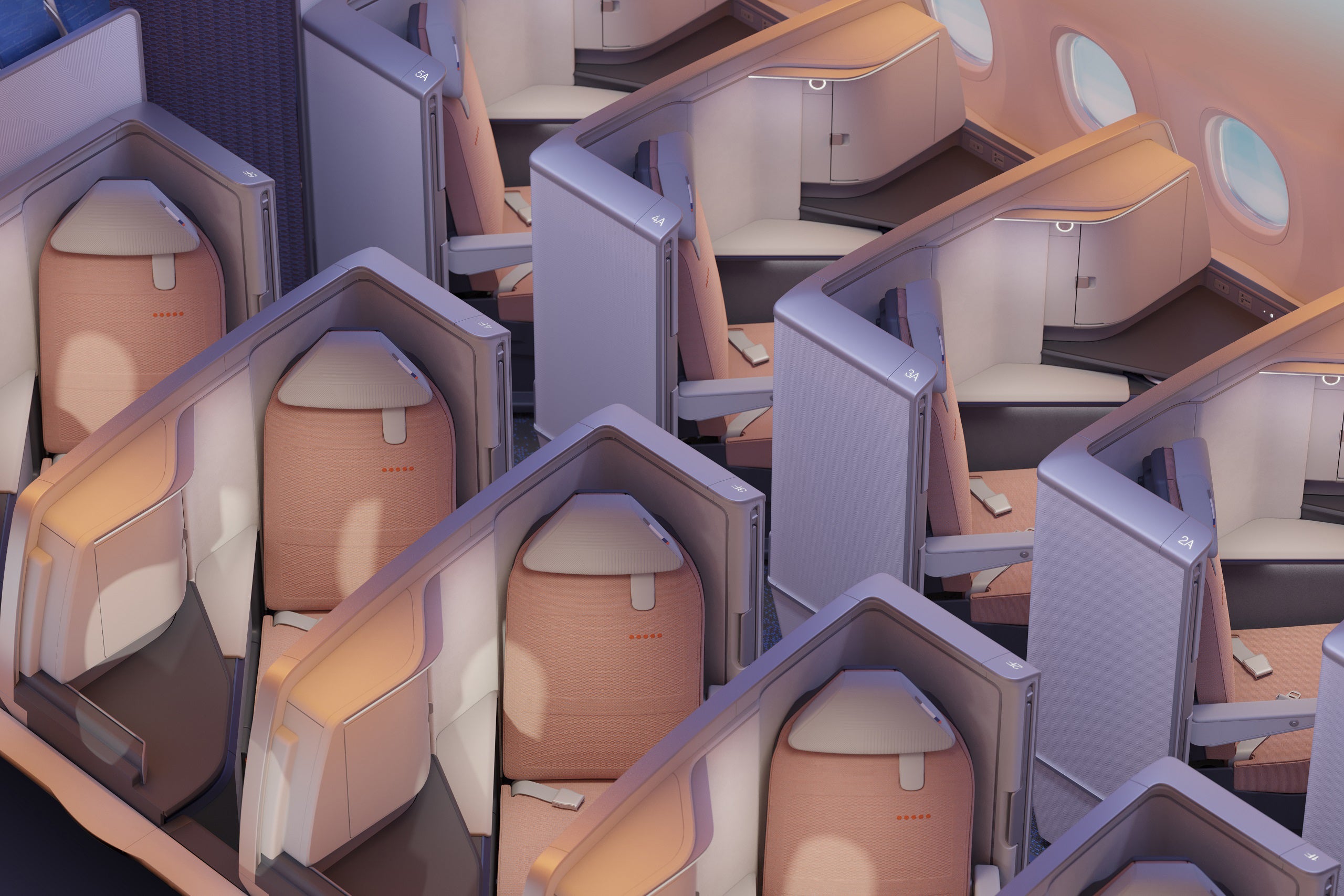 Other bells and whistles include electronically dimmable windows, large storage compartments, ambient mood lighting and 17-inch 4K entertainment screens with wireless Bluetooth connectivity.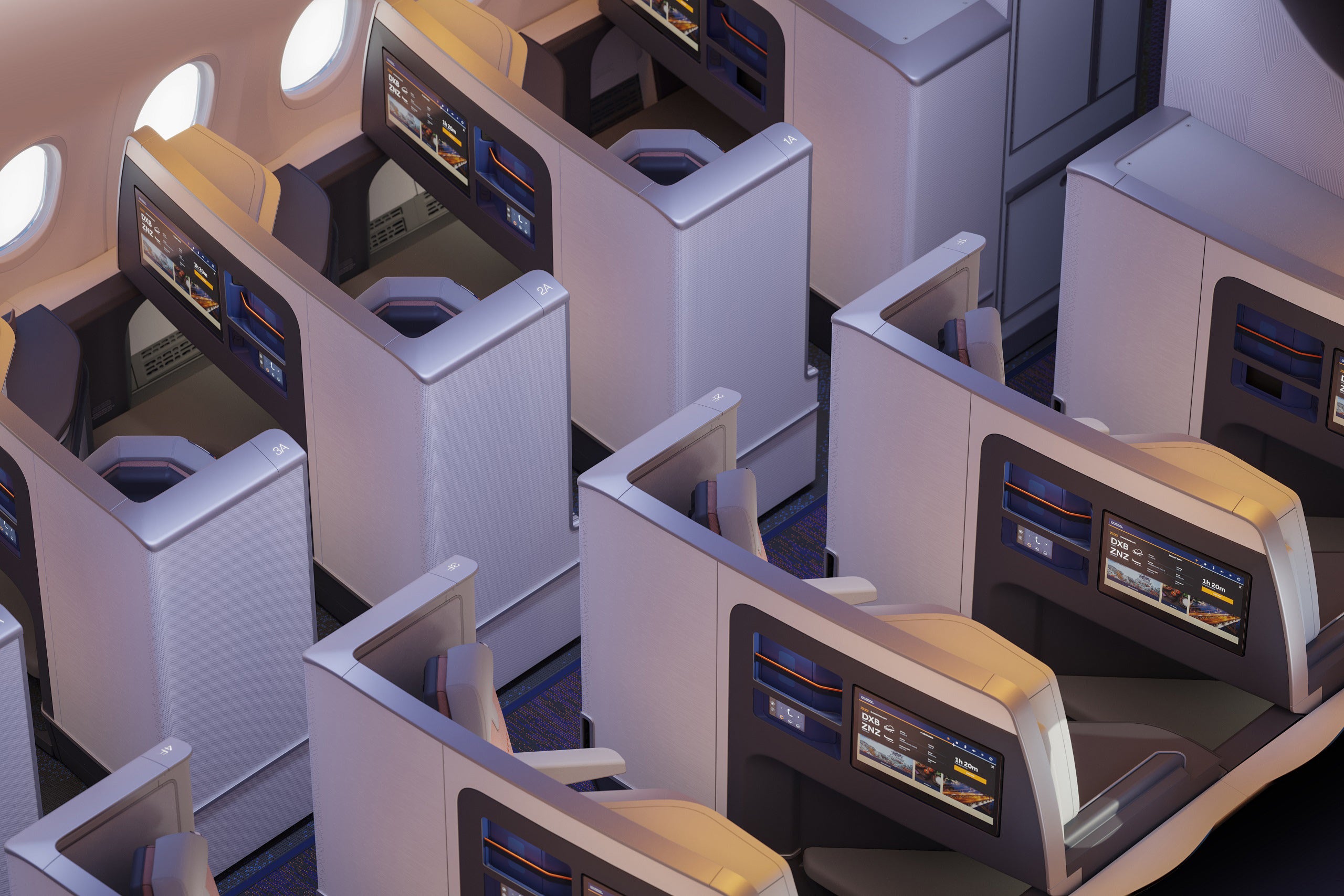 Of course, each seat can be converted into a 75-inch-long bed at the push of a button.
In terms of connectivity, you'll find universal AC outlets, USB-A, USB-C and Qi-wireless charging pads at each seat.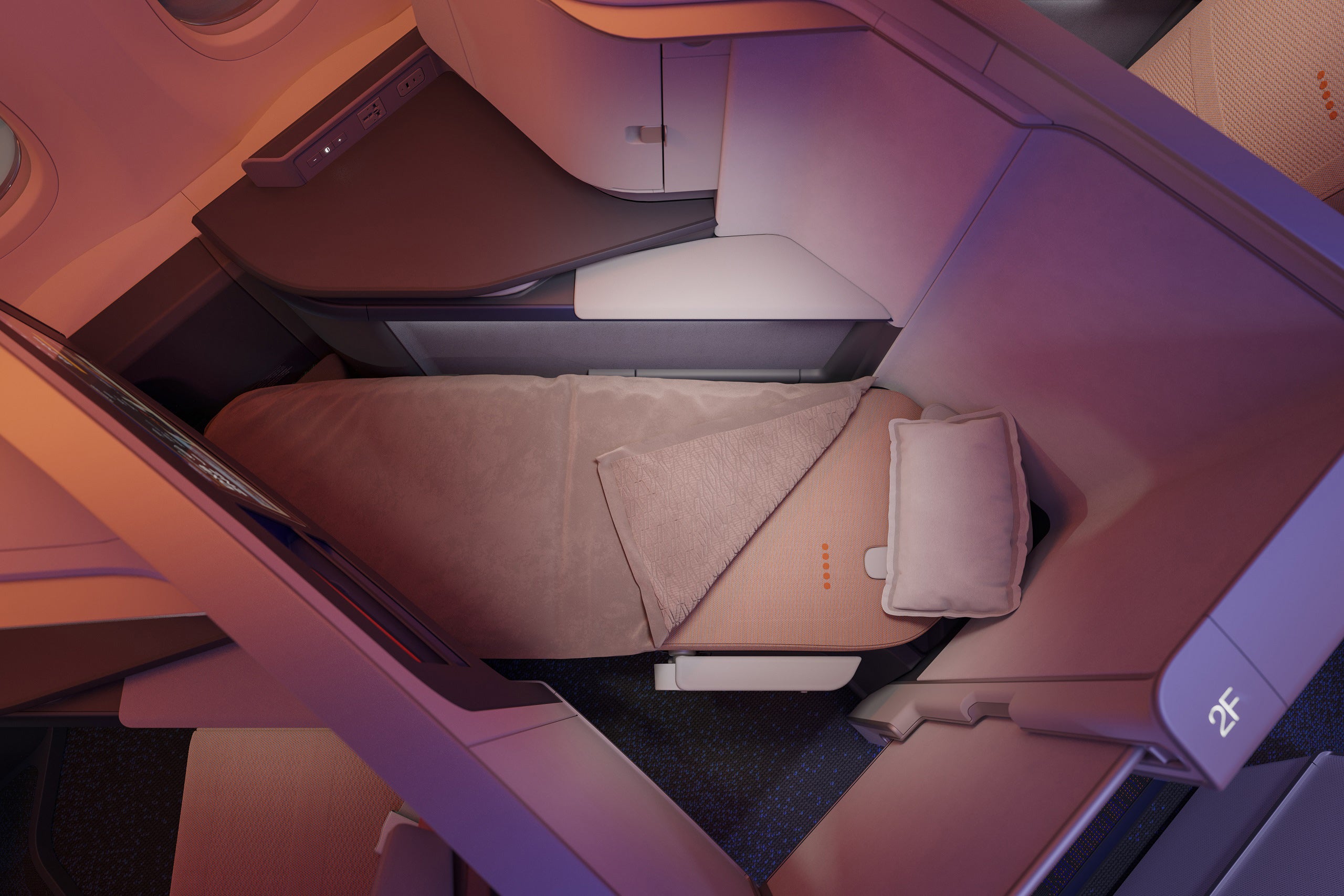 Flydubai will become the launch customer for this new product, dubbed the Safran Vue, which was designed in collaboration with Safran Seats and JPA Design.
The focus of the new product is to rival the business-class experience on wide-body jets. These jets typically offer more spacious premium accommodations thanks to all the additional volume in the pointy end of the plane, Flydubai CEO Ghaith Al Ghaith said in a press release.
Based on the renderings, these seats look great and should be some of the nicest available on any single-aisle plane worldwide.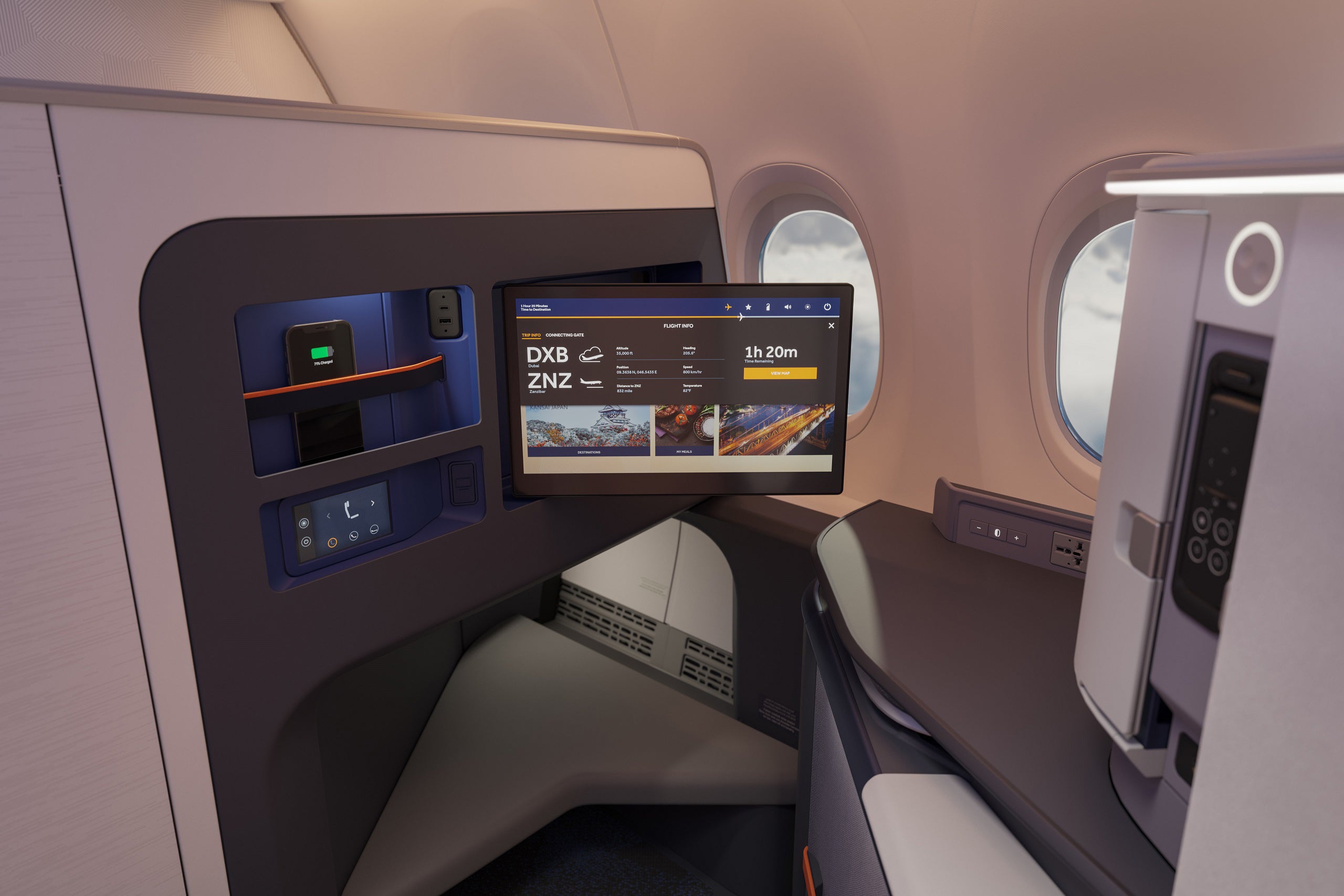 The first Boeing 737 to feature this new cabin is expected to join the fleet in November, and five more are expected by the first quarter of 2024. It remains to be seen which routes these planes will fly on, though Flydubai teased that "they'll be scheduled on select longer flights" around the network.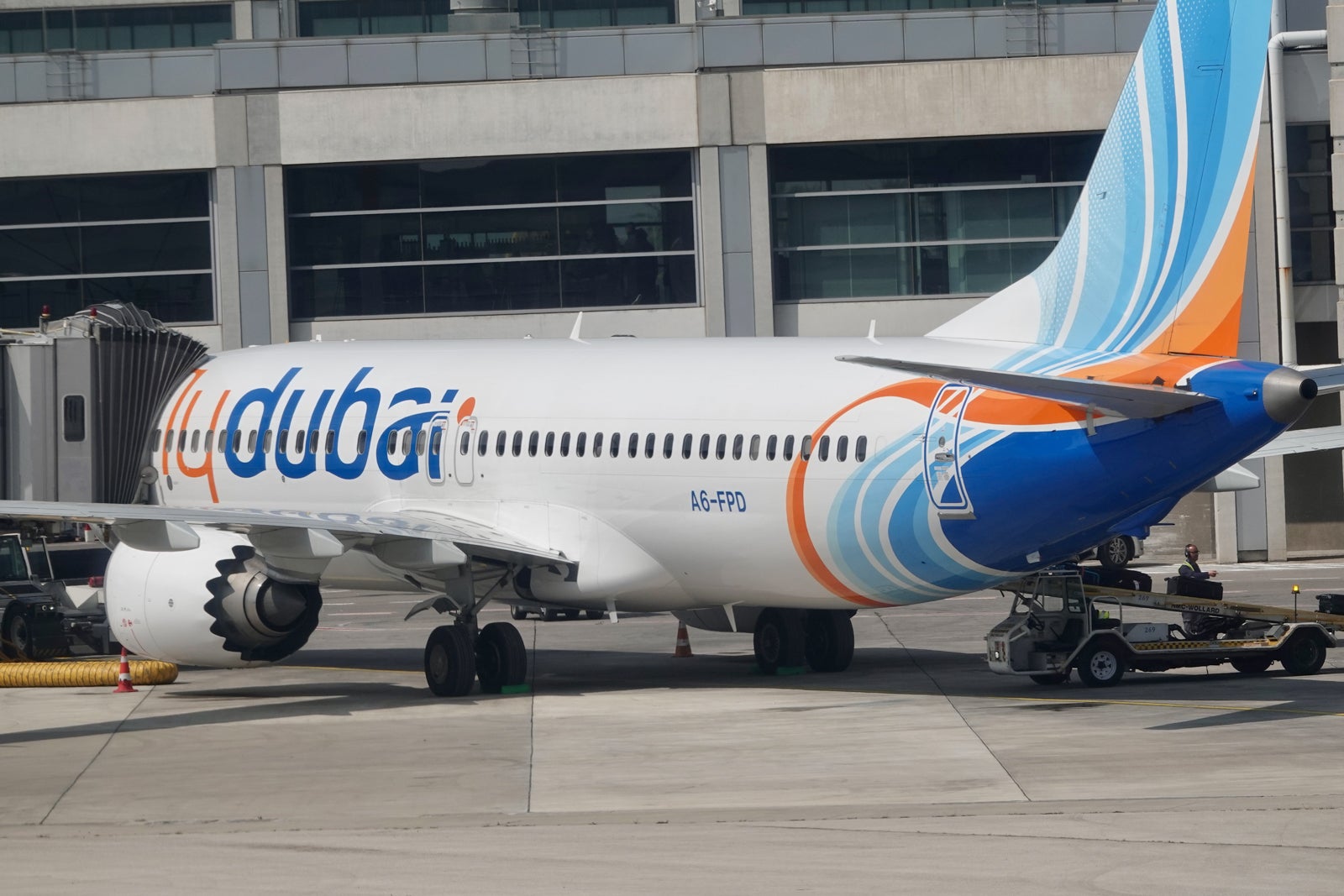 Flydubai's three longest routes include a roughly seven-hour-long service from Dubai to Krabi, Thailand; Pattaya, Thailand; and Bergamo, Italy (near Milan), Cirium schedules show.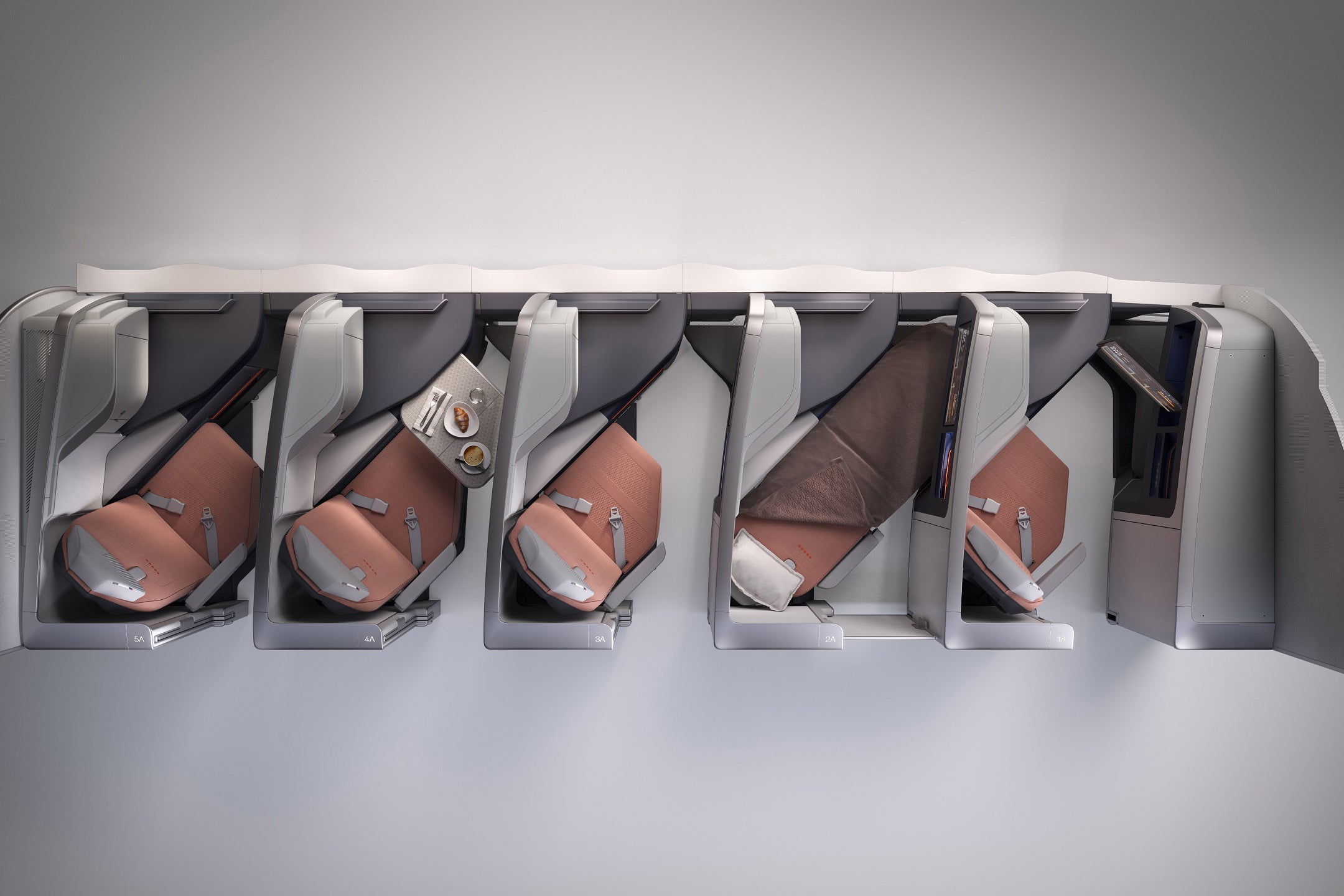 Though six of Flydubai's planes will feature this snazzy new product, the rest are configured with a mix of three other business-class cabins.
The oldest was launched in 2013, and it's simply a glorified recliner seat. Then, in 2017, the airline introduced lie-flat seats for the first time in conjunction with its inaugural Boeing 737 MAX flights.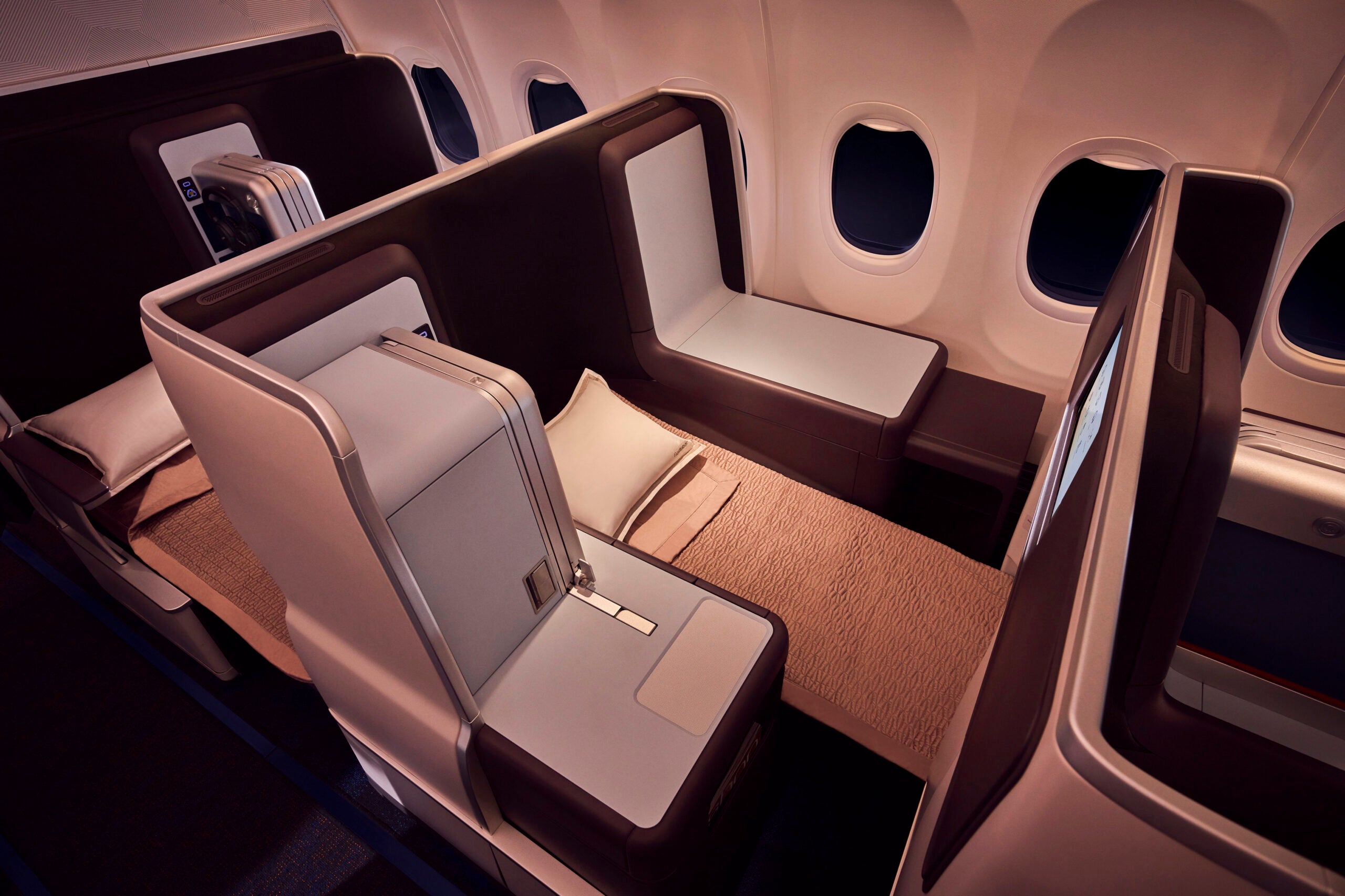 In 2021, Flydubai unveiled an innovative new recliner seat.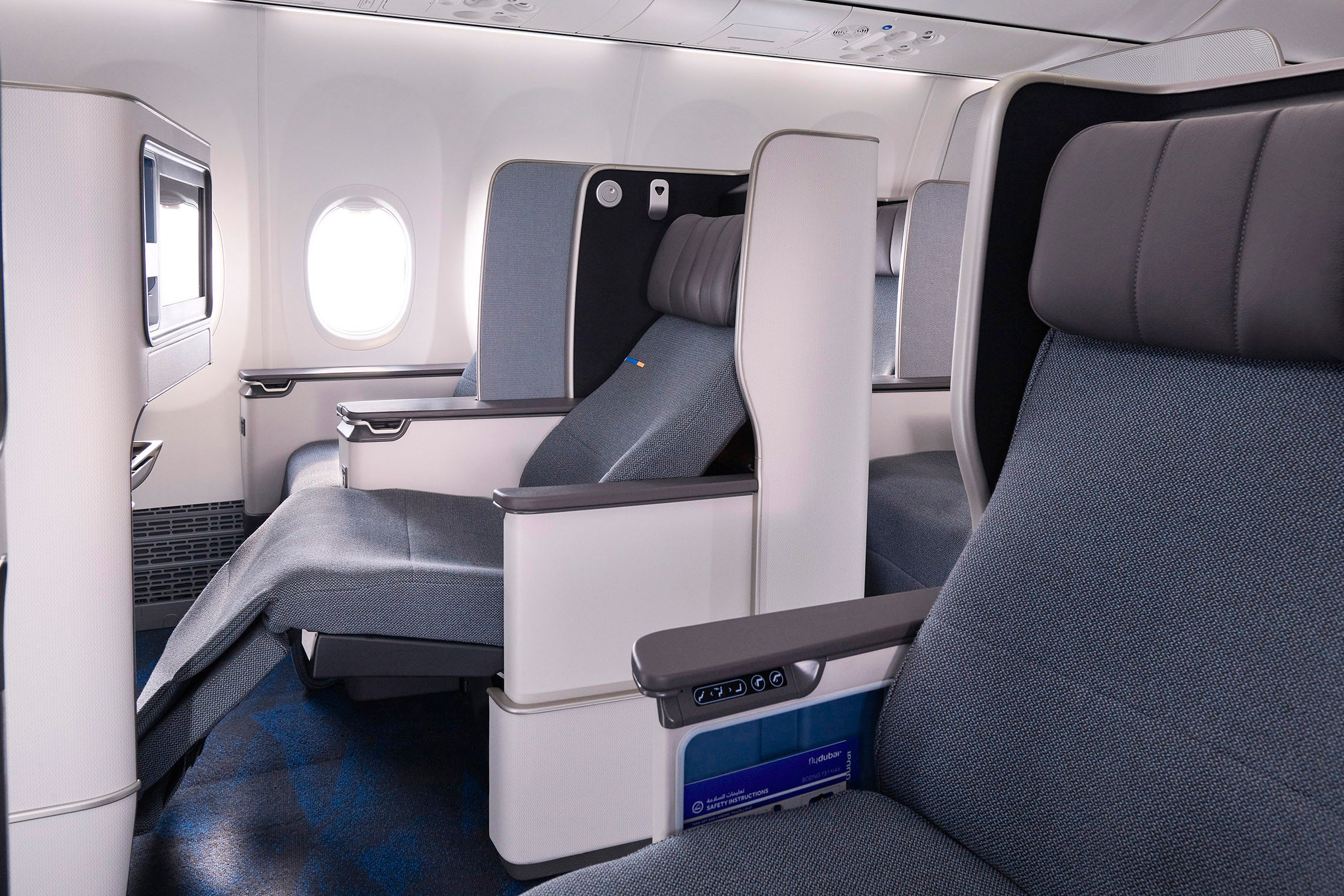 With four total business-class products flying across a fleet of 76 jets, Flydubai is certainly trying to elevate the onboard experience, which does come at the expense of product consistency.
Related reading: