This summer, as I sat on the tarmac at Boston Logan International Airport (BOS) and prepared to take off on JetBlue's inaugural flight from New England to London, the pilot came over the intercom with news of a brief delay; but it was good news.
You see, we had such a strong tailwind and were so on schedule a prompt takeoff would cause us to get into London Gatwick Airport (LGW) too early, in violation of an overnight flight curfew in place there. So, we'd have to wait just a bit. It probably "delayed" the flight 15 minutes, but we still arrived on the ground at Gatwick a good 15 minutes early.
TPG managing editor for news Clint Henderson had a much more inconvenient experience. Finally on board a Boeing 777-300 on the tarmac at Dallas/Fort Worth International Airport (DFW) in 2018 after multiple delays. He was getting into his business-class pajamas when what appeared to be a fairly harmless hiccup before a long-haul flight to Hong Kong snowballed fast. The luggage wasn't all onboard yet.
"The passengers were fully loaded," Henderson said. "But the baggage wasn't."
That normally minor delay put the plane at risk of arriving in the middle of flight curfew in Hong Kong. Not wanting to risk a violation, the airline ended up canceling the flight, Henderson said.
But what exactly are these "curfews," and how might they affect an international flight you're on? Here's a few things to know.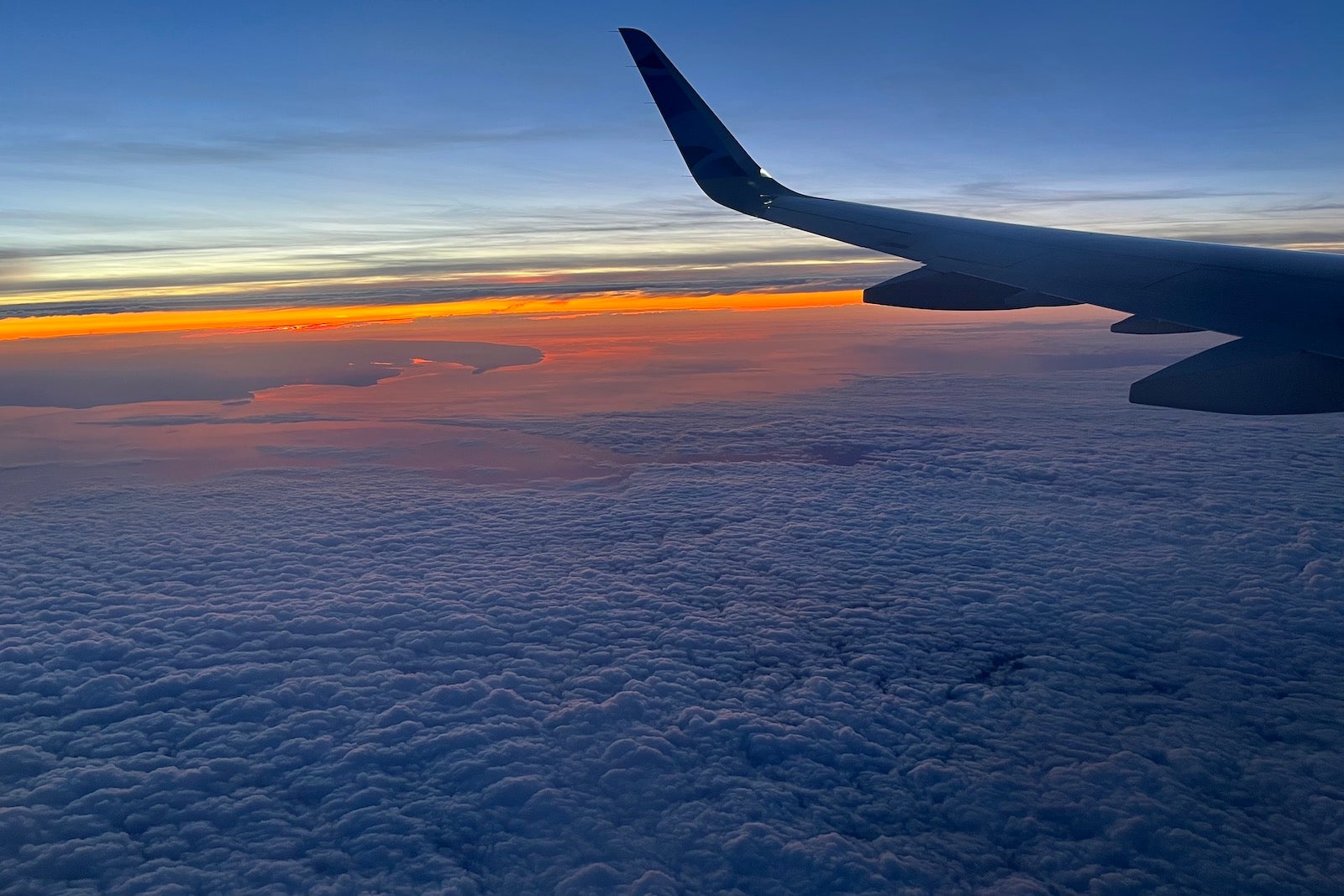 What are flight curfews?
Night flying restrictions, or curfews, are in place at quite a few airports overseas, particularly in Europe. Some of the rules been around for a long time, but they have grown more common in recent years.
As the name suggests, curfews are regulations on flights during the nighttime hours.
Specifically, it's a ban or limit on takeoffs and landings — well, scheduled ones, at least — between set late-night and early-morning hours.
Most often, these restrictions tend to take effect an hour or two before midnight and last until somewhere between 4 and 7 a.m.
The rules typically don't completely eliminate those late night and early morning takeoffs and landings, but do seek to keep them to a minimum.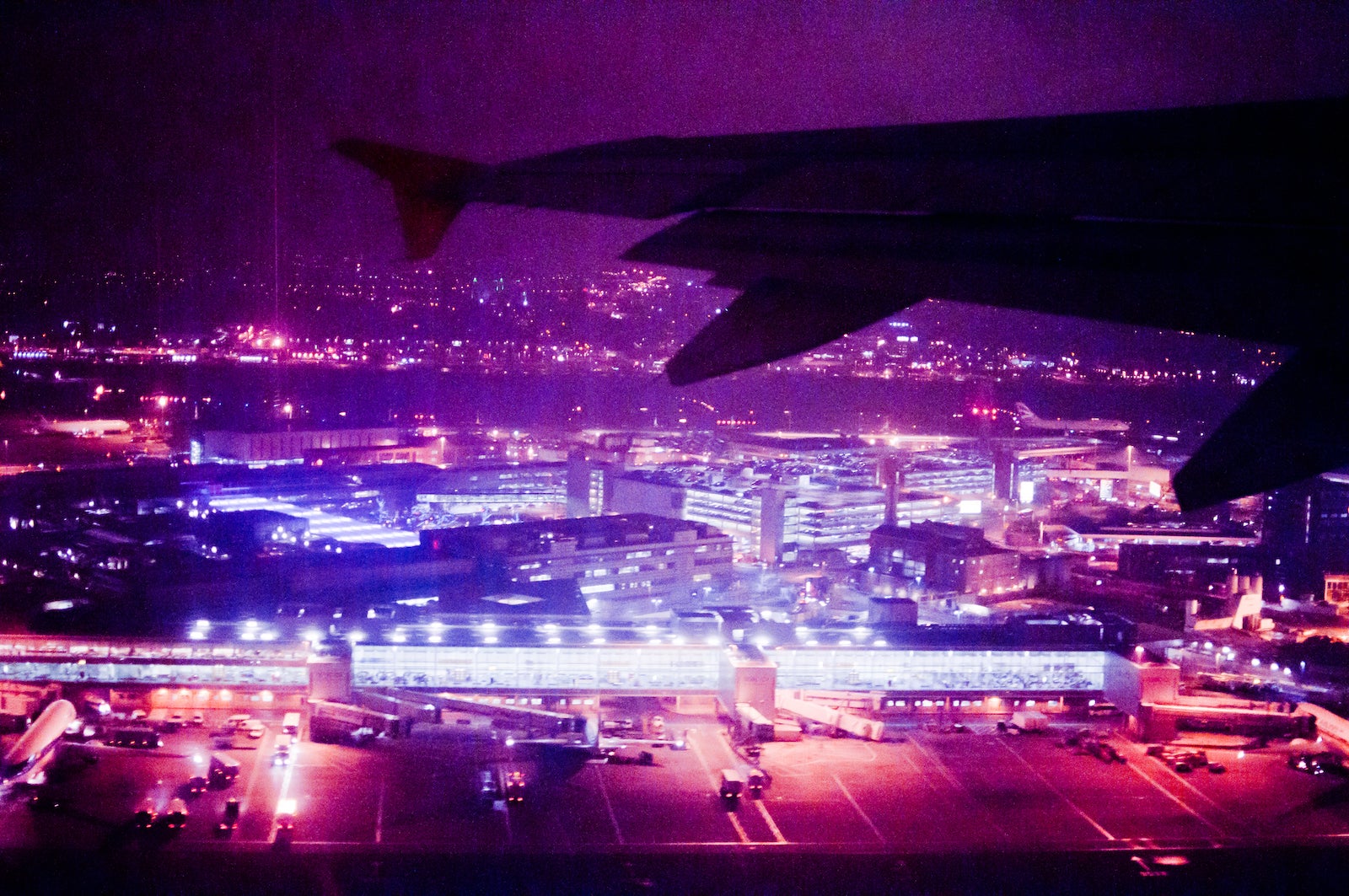 Why do curfews exist?
The sound jet engines make is a common, driving force behind night flying restrictions.
"You have people living around the airport who complain about noise," former airline pilot and current University of Nevada-Las Vegas professor Dan Bubb told TPG. "Airports want to be good neighbors, they don't want to be noisy neighbors, they don't want to be bad neighbors."
But air travel is, of course, a 24/7 operation, and "an important part of operations at airports around the world," according to the website at London Heathrow Airport (LHR), which is one of the world's largest airports, and one with night flying restrictions.
And some people feel these rules are too much of a burden.
"It places a lot of unneeded stress on pilots," Bubb said, noting that, as a former pilot, he worries about pilots having to think about, as he put it, "beating the clock."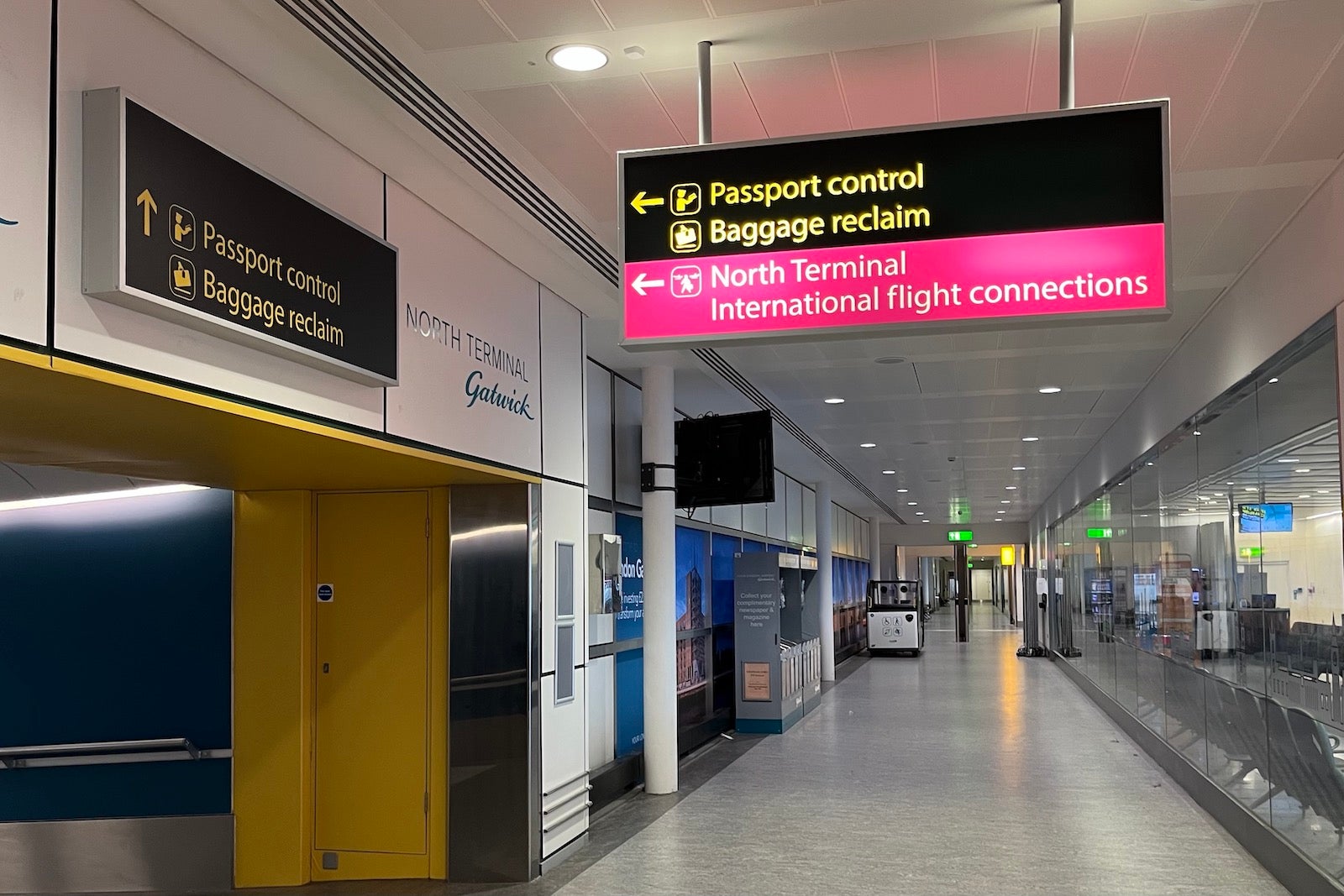 There are exceptions for emergencies
Don't worry, a curfew is unlikely keep your plane circling for hours on end, or make your pilot unable to land in the case of an emergency.
Generally, airports have exceptions to their curfew rules for emergencies and sometimes, even for delays, like when there's bad weather.
For instance, in the United Kingdom, the government can make exceptions to allow additional night takeoffs or landings if delays are likely to lead to major congestion at the airport (or hardship for passengers from having their itineraries upended).
Where are curfews in place?
There are numerous overseas airports with some sort of night flying restriction, which are generally imposed and enforced by some combination of federal, local and airport authorities.
In addition to the rules at London's Heathrow and Gatwick, and Stansted Airport (STN) also has a curfew in place at night.
As an example of how one such system works, Heathrow operates under a "night quota period" between 11:30 p.m. and 6 a.m., during which there are limits on aircraft takeoffs and landings set by the U.K.'s Department for Transport. The rules generally allow an average of 15 aircraft takeoffs or landings per night.
Airports in Budapest and Zurich have also night flying restrictions, and there are quite a few airports across Germany with curfews, including Frankfurt Airport (FRA).
It's not just Europe, either. Sydney Airport (SYD) in Australia is among the runways with nighttime restrictions. The rules there apply between 11 p.m. and 6 a.m.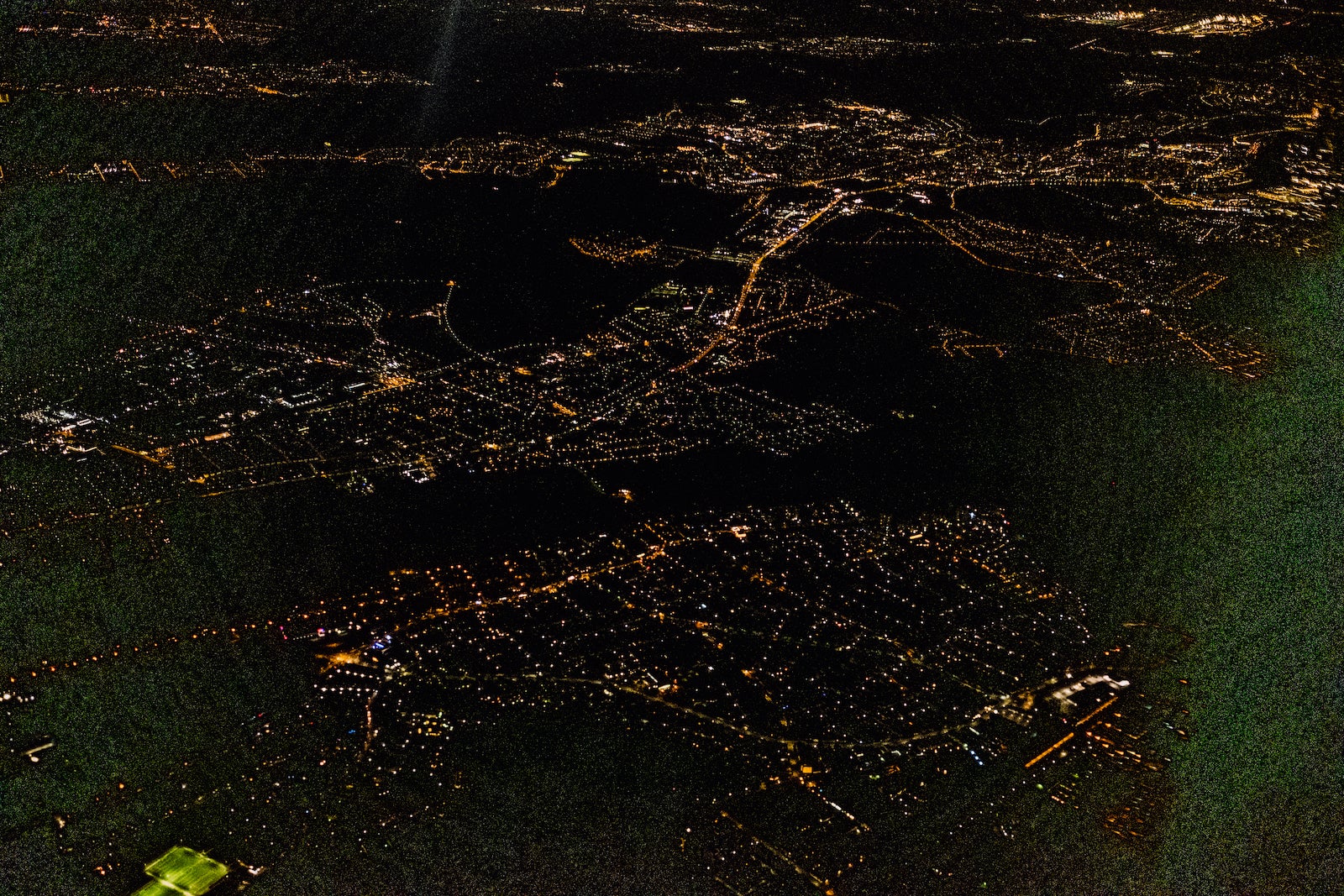 Here in the U.S., while some airports have sets of rules or guidelines surrounding aircraft noise during the late night and early morning hours, outright restrictions are not common, particularly since the passage of a 1990 law that largely limited U.S. airports from issuing new noise-based operational restrictions.
Ronald Reagan Washington National Airport (DCA) just outside the nation's capital is one with a self-described "unique" noise rule in effect, which was grandfathered in after that 1990 law's passage. The airport's governing body can issue penalties for overly loud aircraft operating between 10 p.m. and 6:59 a.m.
Another example in the U.S. comes in California, where the John Wayne Airport (SNA) in Orange County places a restriction on most arrivals and departures during overnight hours because of noise concerns.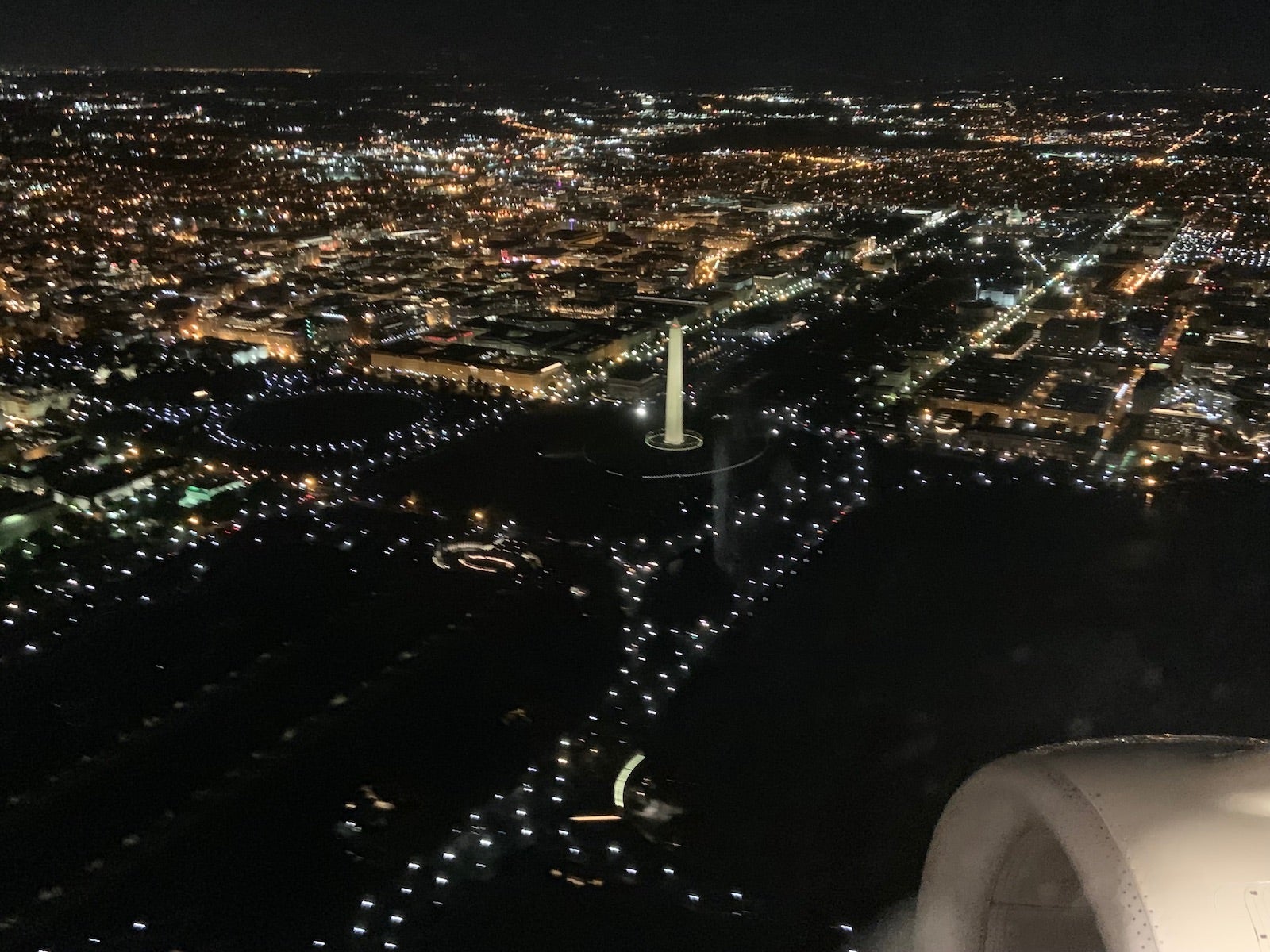 However, the airport points out that this is definitively not a curfew, and that a "majority" of aircraft operating at Reagan during those hours are compliant.
How can a curfew affect your flight?
If all goes smoothly with the timing of your flight, you probably won't ever notice the effects of an airport's curfew. After all, the flights are scheduled so as to comply with the restrictions.
As I found out, you could run into a brief delay when flying overnight to Europe if you're running ahead of schedule; that's most likely to happen on a flight departing from the East Coast in the early evening hours.
You could run into much more significant disruptions, though if your plan gets delayed to the point where it might be taking off or landing after the "quiet hours" begin. That could happen on a long-haul flight to a destination overseas or a short-hop trip in Europe.
"The airline might opt to cancel the flight and rebook the passengers on the next day's flight," Bubb explained.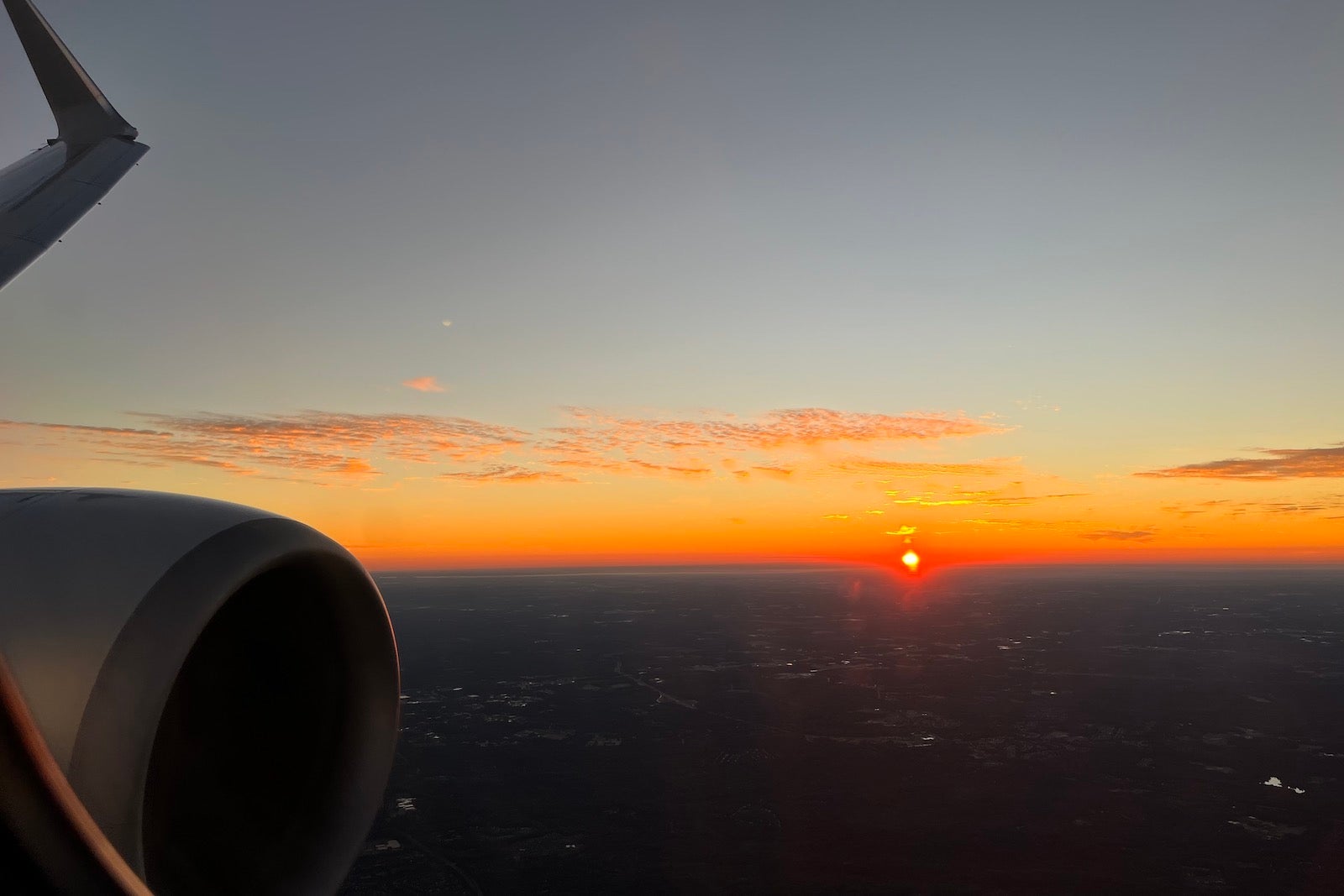 Bottom line
While planes are in the air 24/7 around the globe, curfews are common in some parts of the world — especially Europe. Curfews place limits on when planes can take off or land. A curfew won't keep a plane from landing in the midst of an emergency. However, they do explain the timing of some flights, and why a late-night flight delay could lead to a much longer itinerary disruption while abroad.