I'm sweaty, my calves are stiff, and my arm (but only the right one) aches — and I haven't even set foot inside the ship's fitness center. Instead, I've just finished my seventh round of "To Tha Net" basketball in the onboard arcade.
Are there better ways for me to spend my cruise time? Probably. Does arcade play cost money that I know I won't get back? Sure. But there's something about neon lights and whiz-bang noises that draws me in.
Cruises are full of temptation. From nearly unlimited food and drinks to gambling, duty-free shopping and spa treatments, there are plenty of ways to overindulge. But for as much as I enjoy a great cone (or 10) of pool deck soft serve following a deep-tissue massage or a shopping spree, I often spend a decent portion of my disposable cruise income on intense air hockey battles and multiple tries at any machine that has a claw.
For more cruise news, reviews and tips, sign up for TPG's cruise newsletter.
Why I prefer arcades to casinos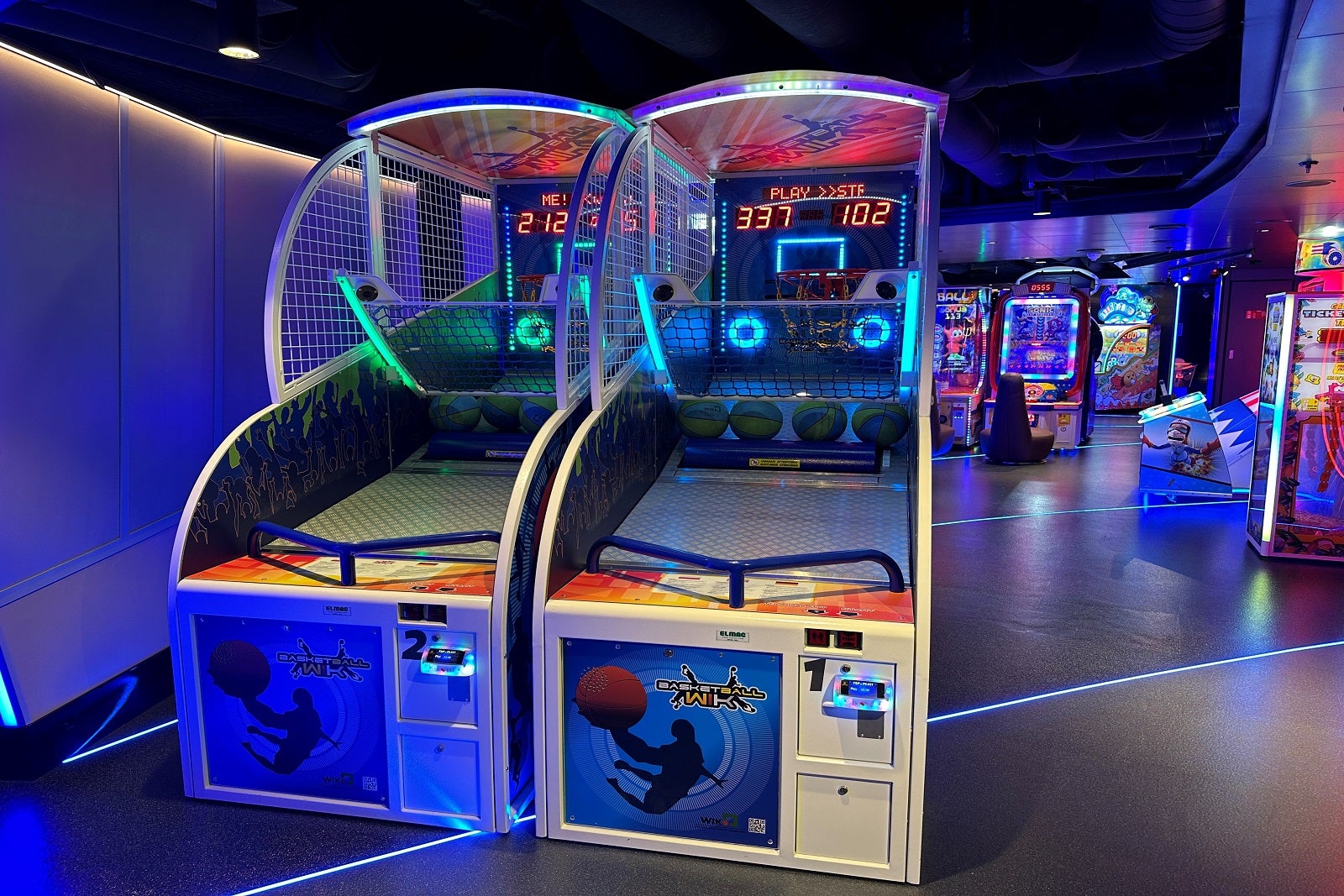 I wouldn't say it's an addiction. If I don't make it to the arcade or if the ship I'm on doesn't have one, I'm not bothered. For me, playing arcade games is simply a way to indulge in something that makes me feel like a kid again, which I don't often find myself able to do at home.
"But Ashley," you're thinking, "why not spend your money at the casino instead and actually try to win something?"
The truth is I find casino play stressful and, frankly, boring. You go into it with the assumption that you're spending money to try to win money, and that's a lot of pressure. If I don't win something there, it feels like a failure.
Plus, I don't find the atmosphere as exciting as that of a game room. I've learned as I've gotten older that there's nothing fun about being around stressed-out adults, many of whom are about to become even more stressed out when they lose.
With the arcade, I know whatever I'm spending is spent, and that's it. I have no expectation that I'll recoup my losses. It's purely about having fun, and any prizes I might earn along the way are just gravy. That mentality immediately staves off any anxiety. It's more about testing my skill than my luck. Even better, I don't end up smelling like someone else's cigarette smoke when I leave.
Plus, where else on board can you enjoy Skee-Ball or Pac-Man or coin pushers that let you win Willy Wonka or superhero cards? (Oooh, ahhh. But seriously, if anybody has a Batman card, let's work out a trade.)
In support of claw machines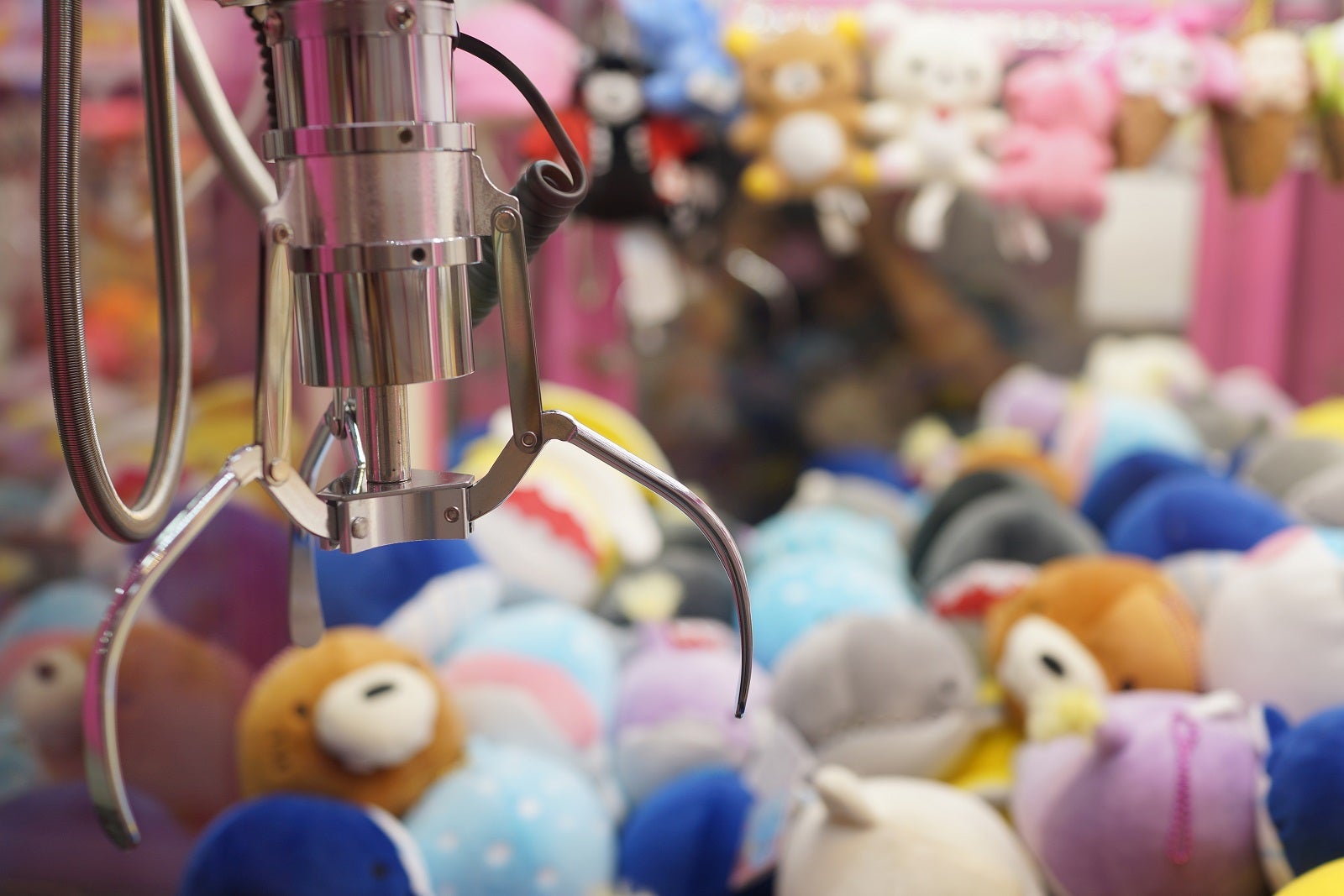 My favorites, though, are the claw games. I've never met one I didn't like. The "Oh! So close!" thrill keeps me going, and I love trying to figure out the machines — and whether or not they're rigged — as I play.
When I have a session that's particularly lucrative, I end up giving the prizes to families who are also spending time there. (The last thing I need to do is cram five or six stuffies into my carry-on. I am an adult, after all, and that's where I draw the line.)
When I'm in need of an extra pick-me-up, I move to the win-every-time versions of the claw machines. Usually that means I end up with lollipops or rubber ducks. (I hide the latter on board for others to find, which only extends the fun.)
Cruise lines with the best arcades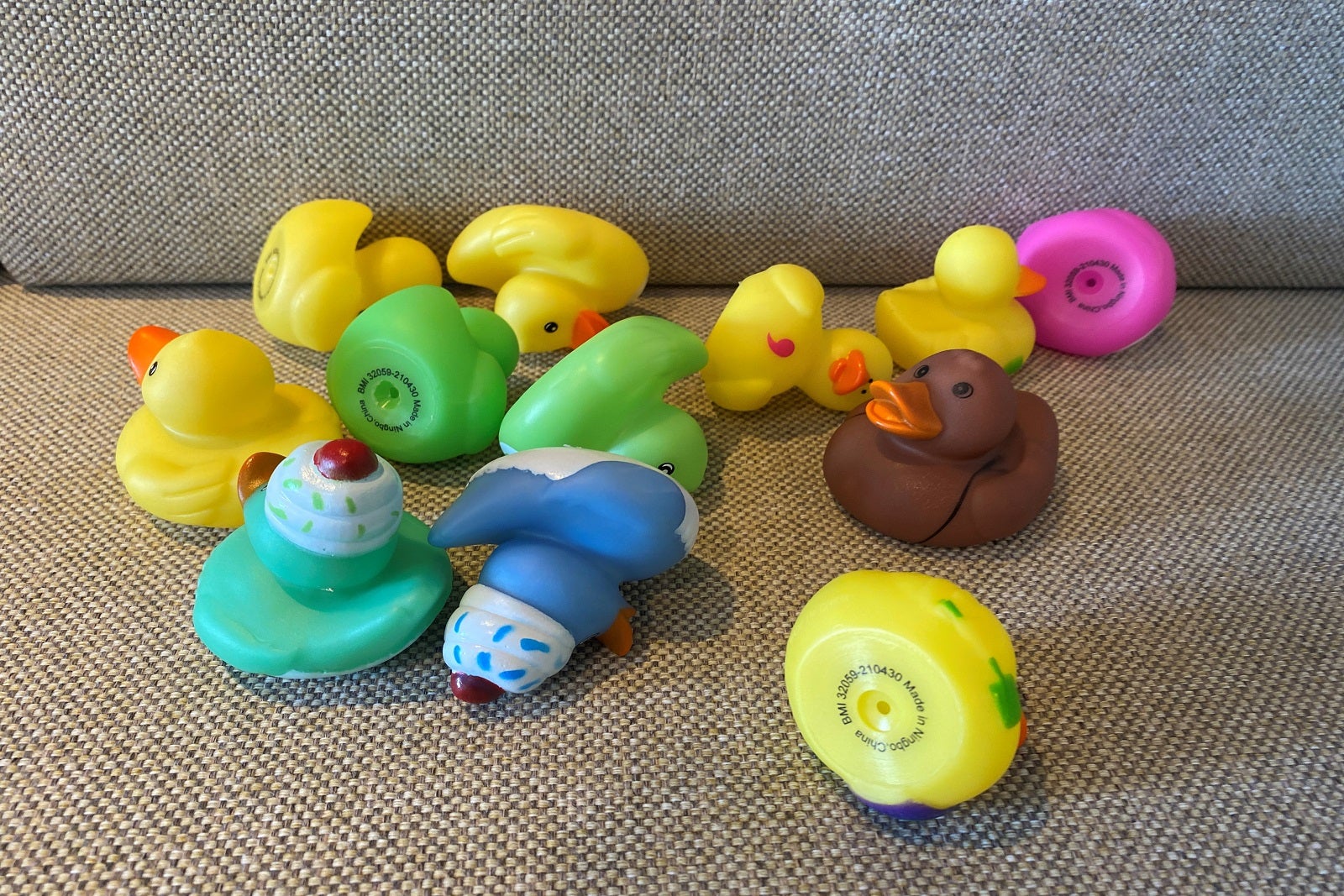 After having done extensive first-person research, my top picks for cruise lines with the best arcades are:
Bottom line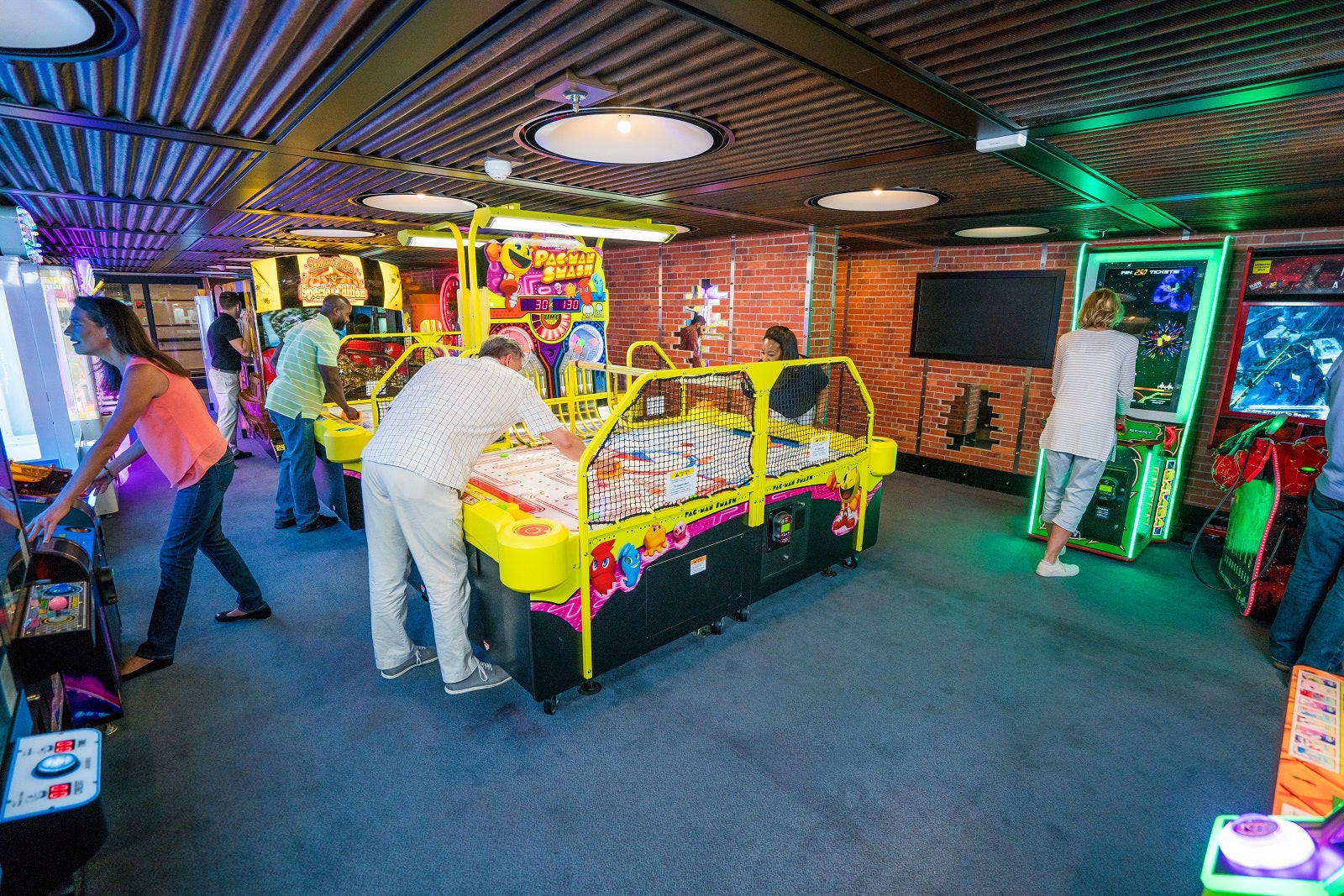 Cruise ships are loaded with opportunities for passengers to spend their money. Although arcades aren't for everyone, they're a great place to have some low-pressure fun — even as an adult.
Planning a cruise? Start with these stories: