It's not all growth for Frontier Airlines, as the carrier has just quietly filed plans to exit a number of markets.
The Denver-based carrier will cut 14 routes from its network, and it'll also end service to Rochester, New York, on May 8, as first seen in Cirium schedules and Ailevon Pacific data, and later confirmed by a carrier spokesperson.
You'll find the full list of route cuts at the bottom of this post, but Frontier isn't giving much of a heads-up about these adjustments. The earliest route cut will become effective in just over a month, and the affected flights will be phased out through May 10.
Want more airline-specific news? Sign up for TPG's free biweekly Aviation newsletter.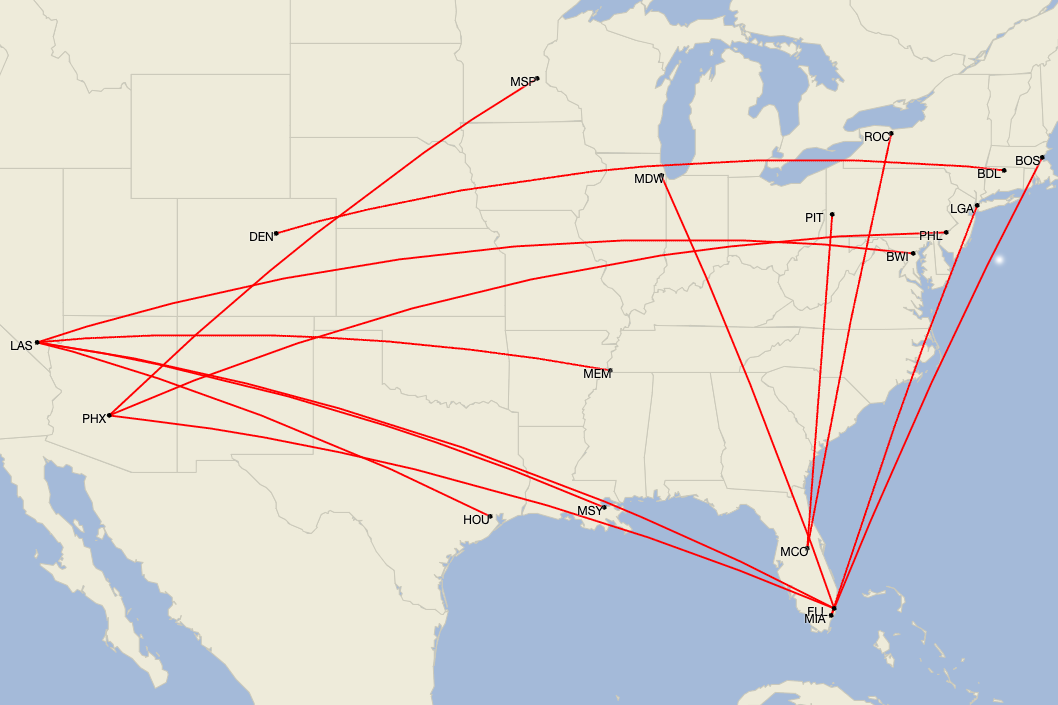 All affected travelers are entitled to a full refund for their flights, though rebooking on another airline this close to departure could be quite expensive.
Interestingly, many of the affected markets are bread-and-butter routes for American Airlines. This includes multiple flights from Miami, Philadelphia and Phoenix — all hub airports for American.
Of course, as one of the largest ultra-low-cost carriers in the U.S., Frontier offers unbundled fares that don't include bags, seat assignments or free changes. That said, even if you never planned to fly with Frontier, having the airline in your market likely led to lower overall fares as major airlines sought to compete more closely with Frontier's fares.
For its part, Frontier explains that "we periodically review and update our routes based on demand, seasonality, and other factors." Other than Rochester, Frontier still serves all the other airports, as it explained in the following statement: "We continue to offer service to a range of destinations from these markets."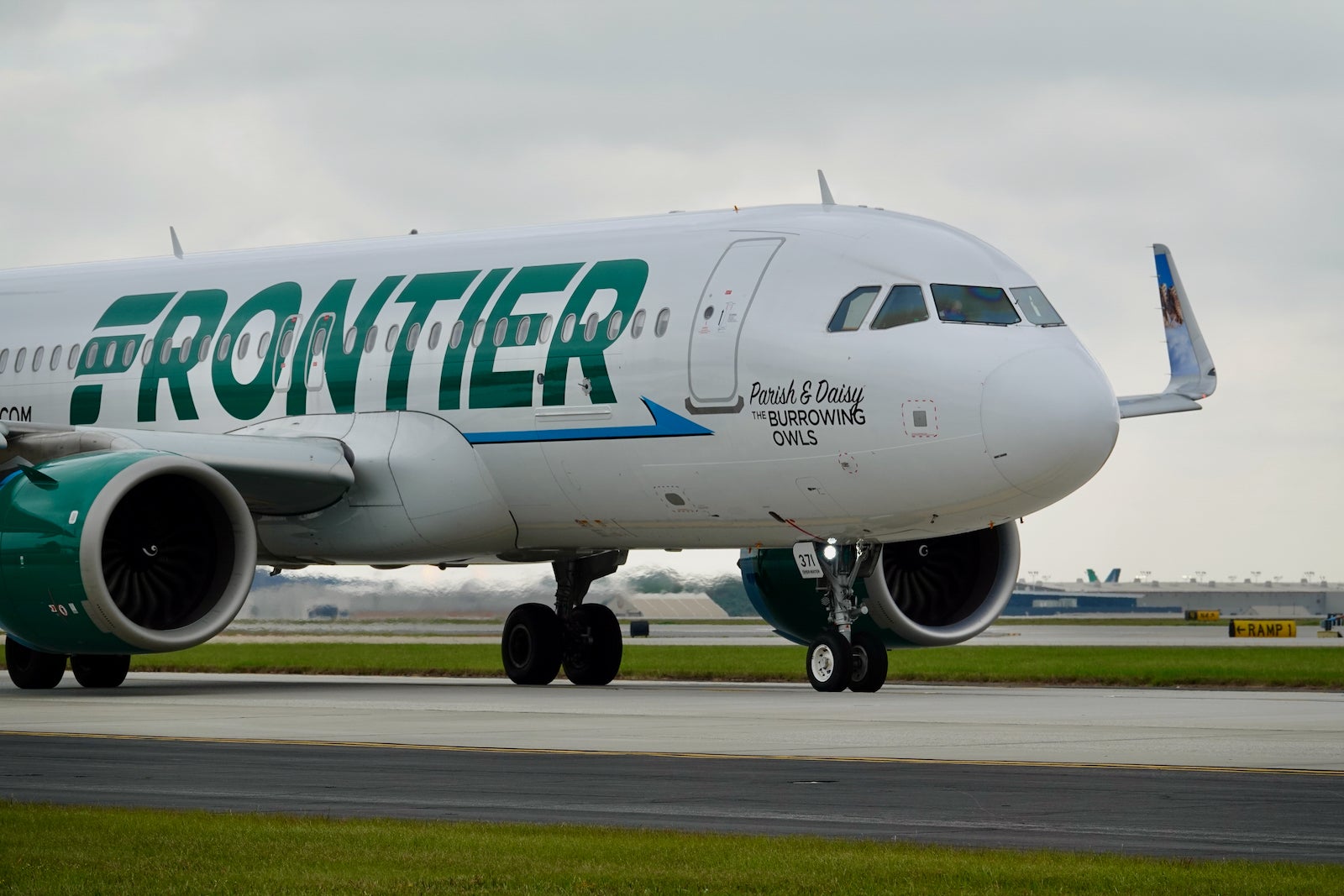 Perhaps most surprising is that more than half of the route cuts are in markets that were launched less than a year ago. In fact, service from Minneapolis-St. Paul to Phoenix launched in January, while flights from Fort Lauderdale to Chicago, Las Vegas and Phoenix all started last November.
While Frontier has been aggressive about network growth during the pandemic, some of the airline's bets clearly haven't paid off. The airline seemingly thought it could stimulate traffic and woo existing passengers with discount fares, but that apparently hasn't worked in all of the airline's new markets.
Still, the risk of failure hasn't stopped Frontier from an aggressive expansion spree, which most recently included eight new routes to Puerto Rico. Once these new flights launch, Frontier will offer a total of 19 nonstop routes to the island, crowning the airline as the largest carrier serving Puerto Rico by the number of markets served.
If you're planning to fly with Frontier, it's worth considering the airline's new all-you-can-fly pass, which includes a seasonal summer special — currently available for an introductory rate of $499 for the season that runs from May 2 through Sept. 30.
Frontier's 14 route cuts
| | | | |
| --- | --- | --- | --- |
| Origin | Destination | Frequency | End date |
| Bradley International Airport (BDL). | Denver International Airport (DEN). | Once daily. | April 20. |
| Boston Logan International Airport (BOS). | Miami International Airport (MIA). | Once daily. | April 18. |
| Baltimore/Washington International Thurgood Marshall Airport (BWI). | Harry Reid International Airport (LAS). | Once daily. | May 10. |
| Fort Lauderdale-Hollywood International Airport (FLL). | LAS. | Once daily. | May 10. |
| FLL. | Midway International Airport (MDW). | Once daily. | May 10. |
| FLL. | Phoenix Sky Harbor International Airport (PHX). | Once daily. | May 10. |
| William P. Hobby Airport (HOU). | LAS. | Once daily. | May 10. |
| LAS. | Memphis International Airport (MEM). | Four times weekly. | May 8. |
| LAS. | Louis Armstrong New Orleans International Airport (MSY). | Three times weekly. | May 8. |
| LaGuardia Airport (LGA). | MIA. | Once daily. | May 10. |
| Orlando International Airport (MCO). | Pittsburgh International Airport (PIT). | Four times weekly. | May 6. |
| MCO. | Greater Rochester International Airport (ROC). | Three times weekly. | May 8. |
| Minneapolis-St. Paul International Airport (MSP). | PHX. | Four times weekly. | May 8. |
| Philadelphia International Airport (PHL). | PHX. | Once daily. | April 18. |
Related reading: