Small-business owners have enough to worry about without always trying to maximize their credit card rewards. It's easy enough to choose a card that promises a high sign-up bonus and lots of perks to save you money on expenses or enhance your travel. But when it comes time to redeem those hard-earned points and miles, it can be difficult to know where to start.
That's where the Capital One Venture X Business Card comes in handy. With the Venture X Business, you'll enjoy a simple earning structure, flexible redemption options, premium perks and an array of business-centric capabilities that place the card in a league of its own.
Here's why you should consider the Venture X Business card for your small business.
Flexible redemption options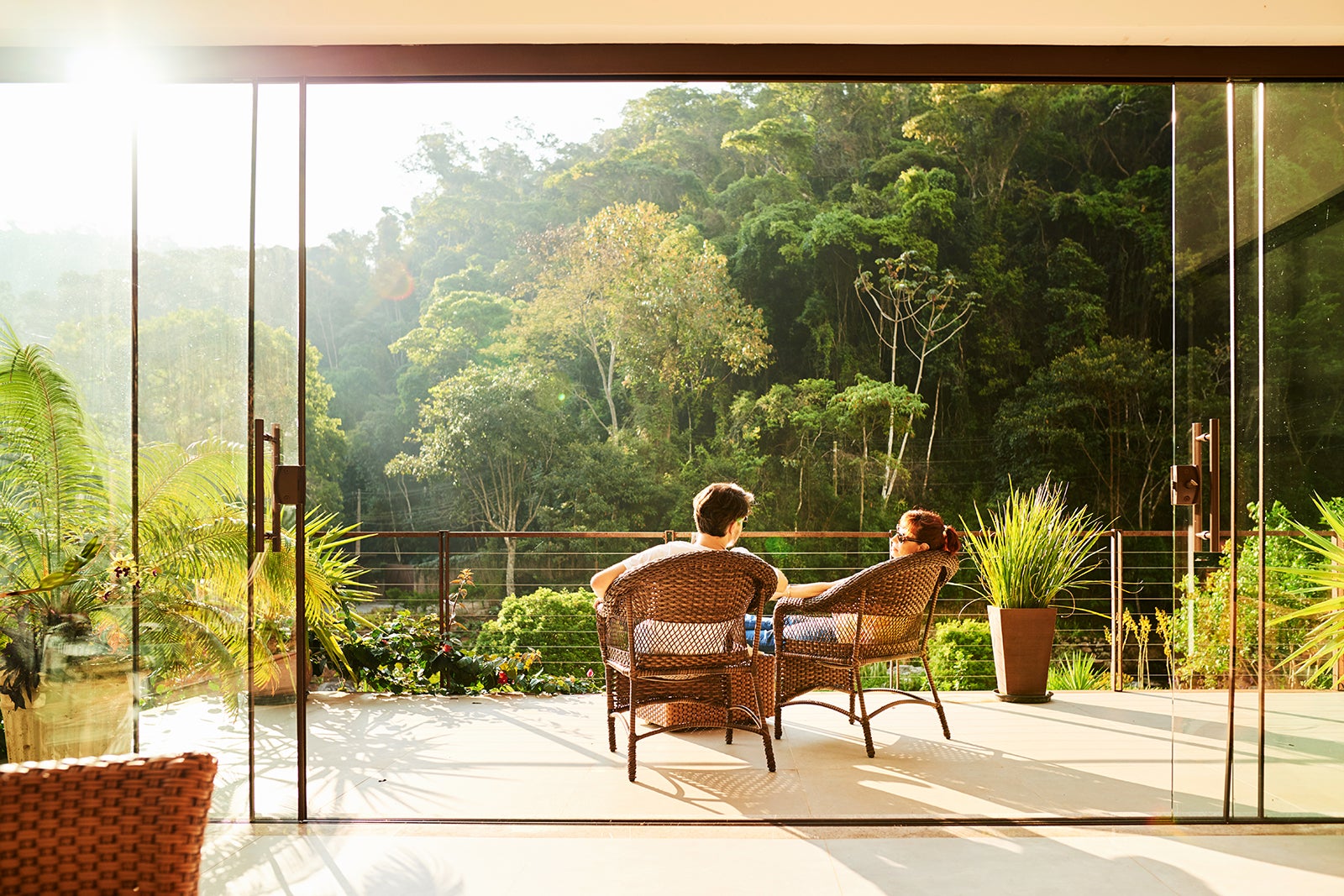 One of the most powerful aspects of the Venture X Business is the flexibility you have for your rewards — and the most efficient option for busy small-business owners is the purchase eraser feature.
This allows you to use your miles to cover travel purchases that you've made on your card in the last 90 days, essentially reimbursing yourself for the expense. Eligible purchases that can be covered with Capital One miles include train tickets, Uber rides and even Airbnb purchases.
You can also cover hotel stays, airfare and rental cars booked outside of Capital One Travel — allowing you to book directly with your favorite travel providers and still enjoy any elite status perks to which you're entitled. This flexibility is unparalleled when compared to other premium business cards.
However, if you're already invested in the world of loyalty programs, you also have the option to transfer miles to one of Capital One's transfer partners. This can help unlock even more value for your rewards — but the important thing is that you're in control based on what makes sense for you and your small business.
For example, let's say you found a deal for an $800 round-trip flight to Europe next summer on your preferred airline and ideal departure dates. You could book it directly online and then use 80,000 Capital One miles for a statement credit to erase that purchase from your account.
However, if that exact same flight was just 30,000 points through Air Canada's Aeroplan program, you could transfer 30,000 Capital One miles to your Aeroplan account (at a 1:1 ratio) to book the flight.
But this flexibility gets even better when you factor in the earning structure on the card.
Valuable earning rates and lucrative welcome bonus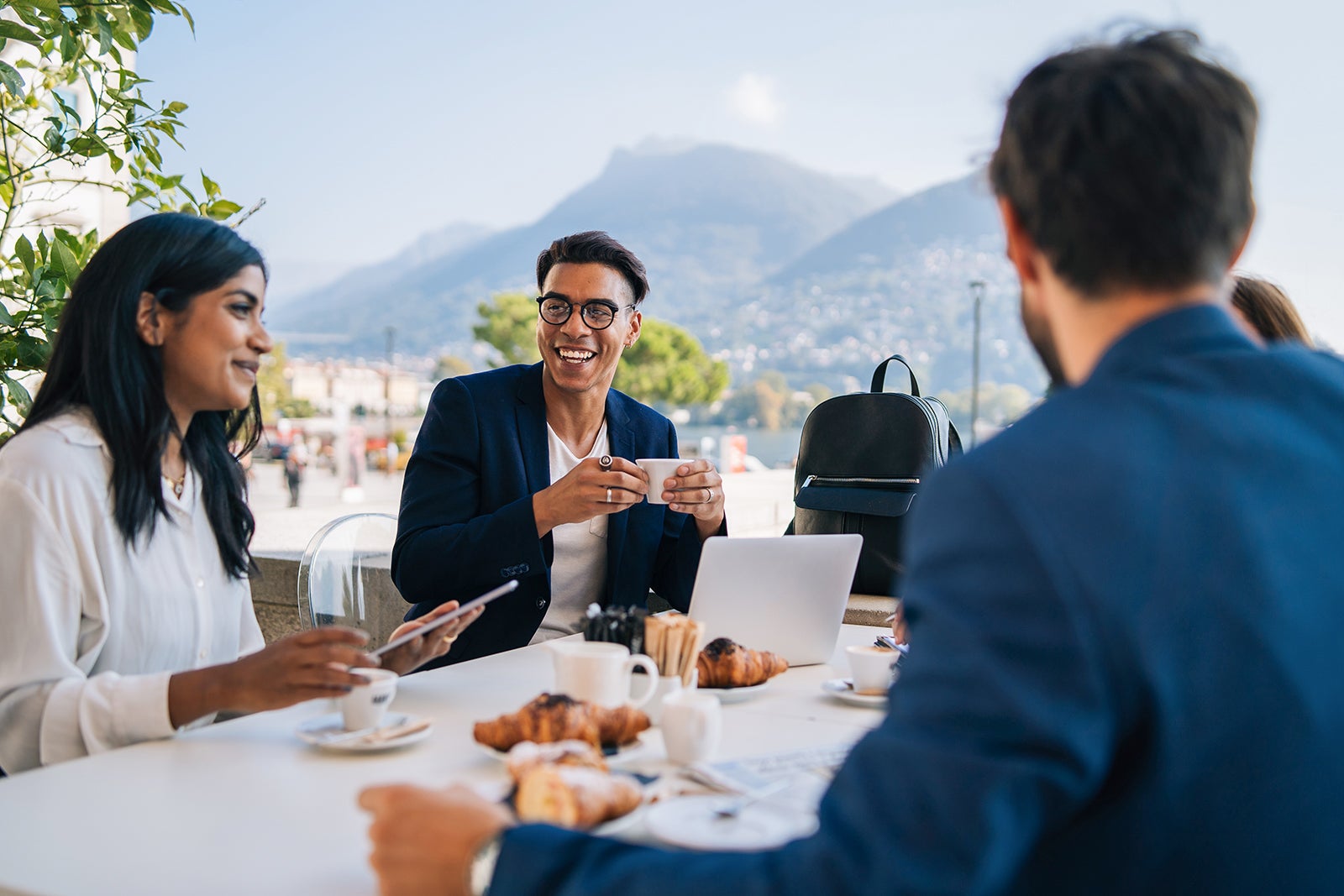 The Venture X Business card allows you to rack up miles in a simple yet lucrative fashion — starting with the welcome offer. If you apply (and are approved) for the Capital One Venture X Business card, you'll receive 150,000 bonus miles after you spend $30,000 on purchases in the first three months.
In addition, you'll earn miles on your business expenses at the following rates:
10 miles per dollar spent on hotels and rental cars booked through Capital One Travel
5 miles per dollar spent on flights booked through Capital One Travel
2 miles per dollar spent on all other purchases (with no limits)
Here's a real-world example of how this can directly affect your business's bottom line.
Let's say you have a company retreat coming up, and you want to pay for your employees' hotel rooms ($200 per night) with Capital One miles earned on your Venture X Business card. If there are five employees who each need a hotel room for two nights, that's a total of $2,000 — which would require 200,000 miles.
Well, when you consider the initial welcome bonus (150,000 miles) plus the rewards you'd earn on the spending to earn that bonus ($30,000 x 2 miles per dollar = 60,000 miles), you'd already have enough to cover those costs.
Other cards with smaller sign-up bonuses and lower earning rates would require significantly more spending to unlock $2,000 worth of hotel rooms.
But the value doesn't stop there.
Premium perks and business benefits with a low annual fee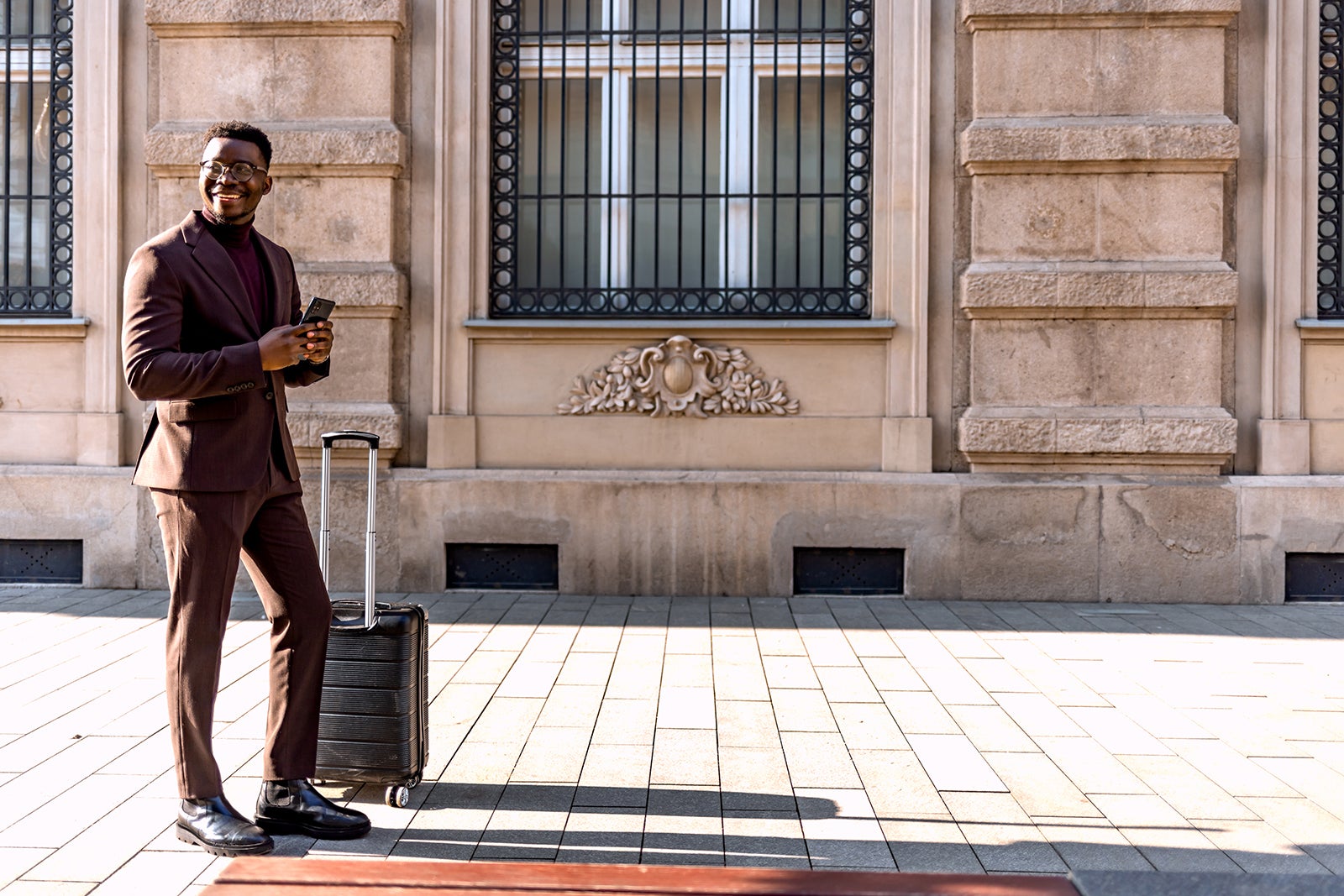 As a Venture X Business cardholder, you'll enjoy an array of benefits to upgrade your travel and enhance your operations — making it a great option for virtually all small-business owners.
For starters, you'll receive $300 Capital One Travel travel credit — which applies to flights, hotels and car rentals purchased through Capital One Travel. You'll also enjoy up to $100 in statement credits for a Global Entry or TSA PreCheck application fee every four years. Plus, starting at your first cardmember anniversary, you'll earn 10,000 bonus miles every year.
These perks alone easily cover the card's annual fee — and they're simple to use. When you make purchases through Capital One Travel, you get up to $300 back every year. When your card renews, you get 10,000 bonus miles — automatically.
However, the premium perks don't stop there. Here's what else you'll enjoy as a Venture X Business cardholder:
Complimentary access to Capital One Lounges with unlimited visits for you and up to two guests
Complimentary access to Priority Pass and Plaza Premium lounges, including up to two guests
Additional perks on luxury hotel stays with the Premier Collection
A variety of travel and shopping protections
But the Venture X Business card also comes with capabilities geared specifically to small-business owners.
For starters, you have no preset spending limit on the card. This allows you to buy what you need to fund your operations.
And no matter the size of your business, you'll want to make the most out of every expense, including those made by your employees. With the Venture X Business card, there are no additional fees to add employee cards to your account — and you can easily set specific spending limits and immediately see their transactions.
These features allow even more efficiency in your day-to-day operations.
Bottom line
The Capital One Venture X Business card is for small-business owners who want simple earning rates, flexible rewards, valuable perks and additional features to streamline their purchasing process. You can easily redeem the miles you earn on the Venture X Business card through Capital One Travel, use them to cover previous travel purchases or even transfer them to nearly two dozen partners.
You also have a slew of easy-to-use benefits — including an annual $300 credit for bookings through Capital One Travel and 10,000 bonus miles annually starting on your first account anniversary.
And when you factor in the 150,000-mile sign-up bonus, now may be a great time to consider getting the card for your small business.
Apply now: Capital One Venture X Business card