Editor's note: This is a recurring post, regularly updated with new information.
---
There are a lot of advantages to using a business credit card. Small-business owners can access a line of credit to help manage their day-to-day finances. A business credit card also keeps your business expenses separate from your personal spending, making things easier for you during tax season.
There are plenty of other perks too. These may include generous sign-up bonuses, a chance to earn valuable rewards in business-specific categories and maybe even account management tools to make your life as a small-business owner easier.
Keep reading to learn more and to see how to get a business credit card.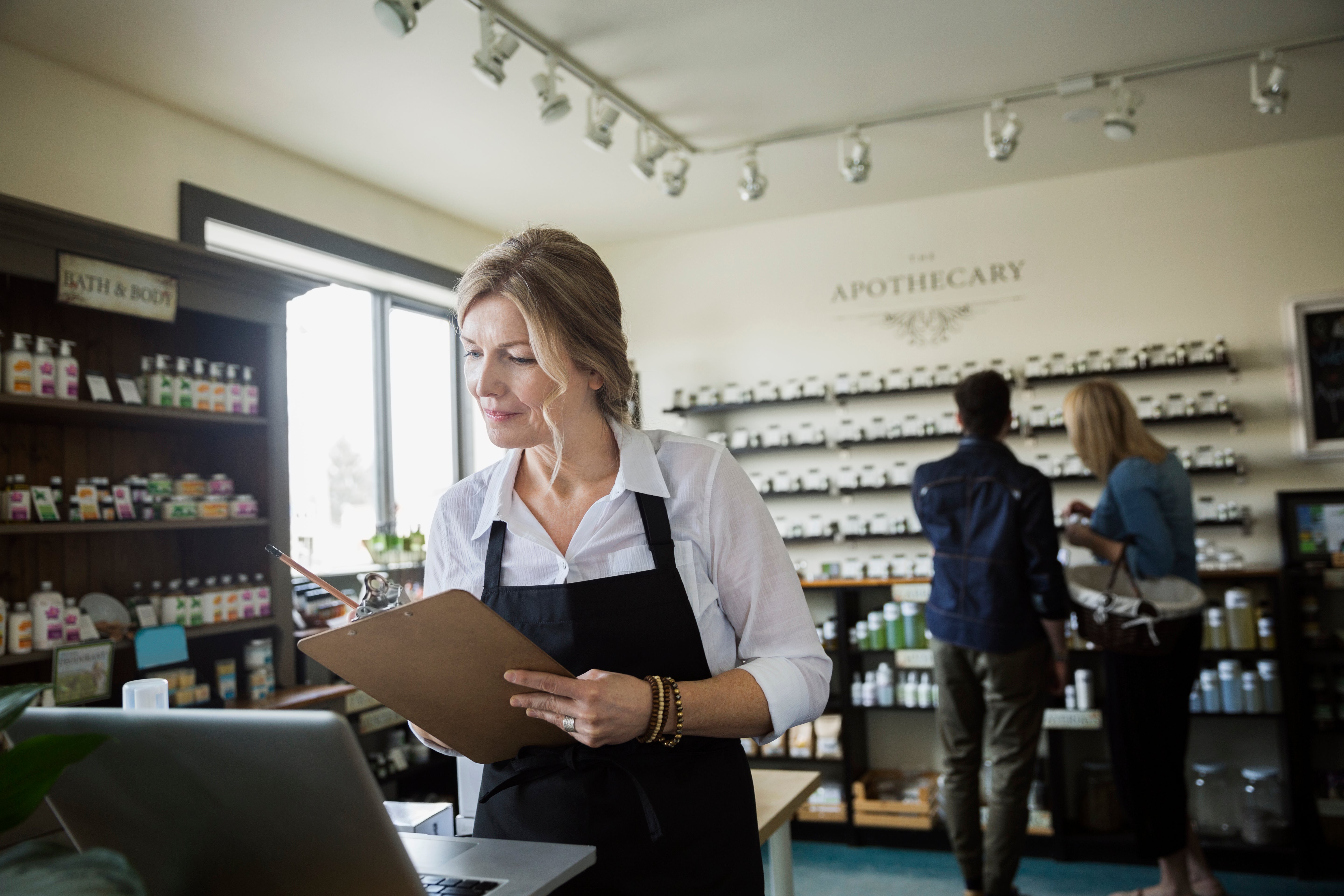 What's the difference between SSN and EIN?
First, when applying for a business credit card, you'll be asked for information about your business. If you have a registered business, you probably have an Employer Identification Number. In that case, you'll fill out the application using the name of the business and the EIN as the tax ID number.
However, if you're applying for a business credit card as a sole proprietor, you may not have an EIN. In this case, the business name will be your name. The tax ID will be your Social Security Number.
Who should apply for a business credit card?
When it comes to business credit cards, a lot of people worry about what counts as a business. Some people wonder if you must set up a limited liability company or be incorporated as a formal company to apply for a business credit card.
Fortunately, the answer is no. Even sole proprietors can open (and use) a business credit card. It doesn't matter what your profession is — you could be a freelance writer, a ride-share driver working a side gig or a brick-and-mortar business owner with multiple employees. In all of these cases, you can apply for a small-business credit card to help you run your business.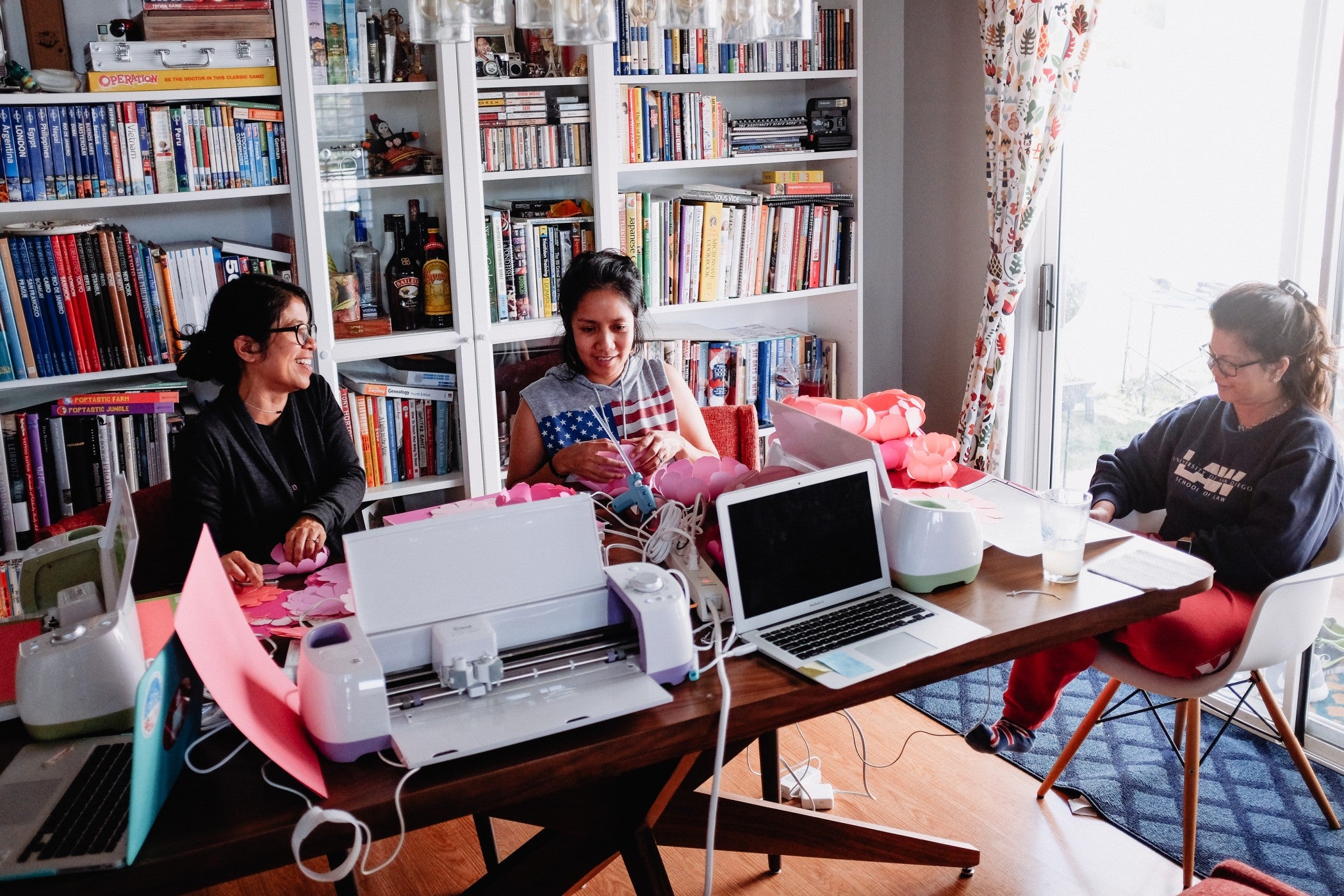 You can read more about business credit cards for freelancers in the following guides:
What credit score do you need to get a business credit card?
Most business credit cards require a credit score in the good-to-excellent range. That's a FICO credit score of 670-850.
If your credit score falls outside that range, you may be able to get a business credit card for people with less-than-stellar credit. But business credit cards for people with fair or bad credit tend to focus more on credit building. As a result, you won't get the same rewards or features that come with other credit cards.
Read more about business credit scores:
Types of business credit cards
Before you apply for a business credit card, you'll need to do some research to find the right business credit card for you. The card that gives you the best value will depend on a number of factors, including your credit score and spending habits. To help you narrow down your options, it helps to know what type of card you're looking for.
Here are some common types of business credit cards:
Secured business credit cards
If you're new to credit or have a personal score in need of repair, you may have difficulty securing a line of credit for your business. A secured business credit card is a way for you to overcome this obstacle.
Compared to business credit cards for people with good or excellent credit, secured business cards won't have as many benefits and will require a security deposit. But with patience and good credit habits, you'll build up your credit score and be able to graduate to unsecured credit cards with better terms and benefits. And along the way, you'll get to take advantage of some business-related benefits.
Cash-back business credit cards
Cash-back business credit cards offer rewards for your everyday business spending. Some business credit cards offer a flat-rate cash-back reward on all of your purchases. This type of simple rewards structure is a good choice for businesses that don't spend heavily in a few key categories.
One example is the Capital One Spark Cash Plus, which offers 2% cash back on every purchase with no limits. However, it does have a $150 annual fee. If you prefer a business credit card with no annual fee, the Ink Business Unlimited Credit Card comes with unlimited 1.5% cash back on all of your business purchases.
Some business credit cards offer higher cash-back rates in specific business-related categories and a standard rate (typically 1%) on all other purchases. These types of credit cards are great if your business spends heavily in specific areas.
For example, with the Ink Business Cash Credit Card, you'll get 5% cash back at office supply stores and on telecommunication services (on the first $25,000 in combined spending each anniversary year). You'll also get 2% cash back on the first $25,000 spent each anniversary year at gas stations and restaurants. All other purchases earn 1% cash back — with no limit on how much you can earn.
Travel business credit cards
If a fair amount of your business expenses go toward travel, a travel rewards credit card will come in handy. Most travel cards for businesses offer points or miles for your purchases. And depending on the travel rewards credit card you use, you can earn higher rewards for travel-related expenses like flights, hotels and dining.
If you're a small-business owner who likes to fly with a single airline or stay at one hotel chain whenever you travel, a cobranded travel credit card comes with enhanced perks to reward your loyalty. Airline credit cards like the Delta SkyMiles® Platinum Business American Express Card or hotel cards like The Hilton Honors American Express Business Card will let you earn rewards on all of your spending and even higher bonus rewards for spending done with their brands. They also come packed with additional brand-specific benefits.
General-purpose travel credit cards are flexible options that don't force you to stick with one hotel or airline brand. For example, with The Business Platinum Card® from American Express, you'll earn 5 points per dollar on flights and prepaid hotels booked on amextravel.com. It will also earn 1.5 points per dollar on eligible purchases made in select business categories and purchases of $5,000 or more (on up to $2 million per calendar year). All other eligible purchases earn 1 point per dollar.
Related: Credit Card Chronicles: How a freelance writer and stay-at-home mom maximizes points and miles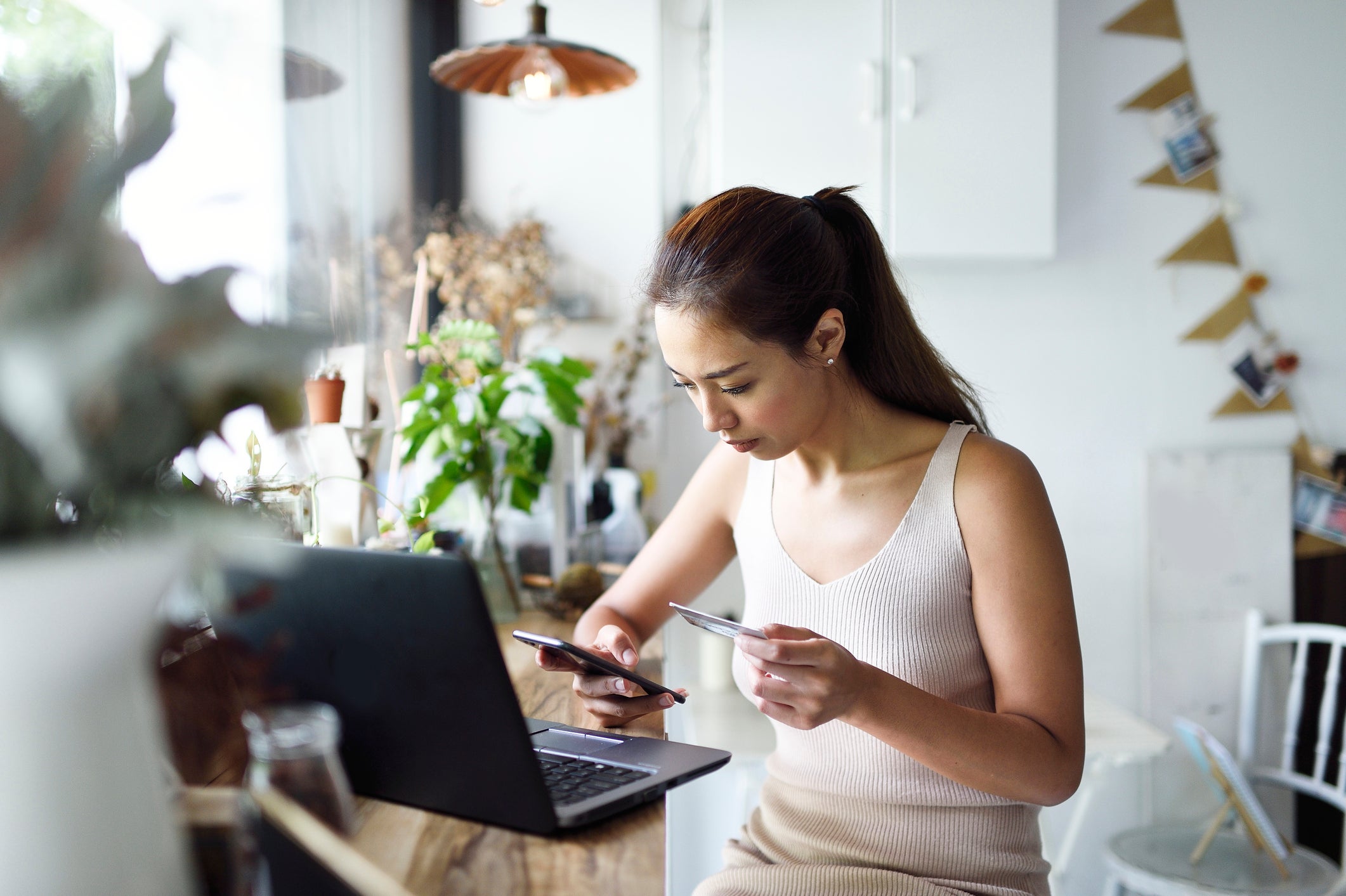 How to compare business credit cards
When you know the type of business credit card you'd like, you're ready to compare the credit cards that fall into that category. Here are some of the important factors to keep in mind when comparing small-business credit cards:
Credit score requirements
It helps to know your credit score before applying for a business credit card since it will have to match the requirements of the card you want to get. Most cards require good-to-excellent credit. But some, like the Bank of America® Business Advantage Unlimited Cash Rewards Mastercard® credit card, will require excellent credit.
Fortunately, there are some cards for small-business owners who fall outside the good-to-excellent credit range, like the Capital One Spark Classic for Business or the Wells Fargo Business Secured Credit Card. But if you have fair credit and apply for a card that requires good or excellent credit, you're more likely to get denied. Plus, your credit score will take a hit from the hard credit pull, which happens when you apply for most loans and credit cards.
The information for the Capital One Spark Classic and Wells Fargo Business Secured cards has been collected independently by The Points Guy. The card details on this page have not been reviewed or provided by the card issuer. 
Welcome offer or sign-up bonus
Credit card issuers sometimes offer incentives to earn your business. And one of the best credit card incentives is the sign-up bonus or welcome offer. Typically, once you spend a certain amount on eligible purchases within a specific period of time, your card issuer will credit your account with this bonus. Some of the best business credit cards have sign-up bonus offers that are worth $1,000 or more.
Read more about credit card sign-up bonuses:
APR
A credit card's annual percentage rate is the interest rate you pay on any balances you can't pay off when your billing period ends. Pay your balance in full each month by the due date, and you can avoid paying interest on your purchases.
Related: Are you paying enough attention to your credit card's APR?
Introductory 0% APR offer
Some business credit cards will offer new cardholders a chance to make interest-free payments for a certain length of time, which could be 12 months or longer. These are called 0% introductory APR offers for small businesses and could apply to purchases, balances transferred from another credit card or both. Once the introductory period ends, the balance on the card and future purchases will be charged a predetermined rate.
Rewards program
Rewards programs can be simple, especially if you stick with a business credit card that offers a flat rate. But if you decide you want to maximize how much cash back, points or miles you earn, things can sometimes get a bit complicated. You'll need to remember which categories earn the highest rates along with other terms and conditions.
It's also important to pay attention to the credit card's redemption options. For example, your rewards with an airline or hotel loyalty program could expire due to inactivity on your account. Plus, some credit cards let you redeem your earnings in a number of ways, including statement credits, travel, cash back or gift cards. But some may limit how you can redeem your rewards, and your points and miles may not be worth as much depending on the redemption option.
Read more about rewards programs:
Business card benefits
Make sure to look out for the card perks that matter most to you. Depending on the card, you may get a limited or unlimited number of free employee cards. The best small-business credit cards will often let you set individual spending limits for each employee. They'll also come with expense management tools that make it easier for you to track all of your spending.
Related: What's the difference between an authorized user and an employee card?
Annual fee
You'll have no trouble finding business credit cards with no annual fee. They'll even come with generous perks and rewards that may fit perfectly with your spending habits. But if you want a business credit card with higher rewards rates along with enhanced features and benefits — like complimentary airport lounge access and anniversary credits — you'll likely have to pay an annual fee. But if your spending habits fit well with the credit card, the rewards and other benefits may offset the annual fee.
Other credit card fees
Before you get a business credit card, make sure you are aware of any additional fees. These can include fees for late payments, cash advances, foreign transactions and balance transfers — as well as a penalty APR for late payments.
How to apply for a business credit card
Once you know the specific credit card you'd like, you're almost ready to apply for a business credit card. But first, it helps to have some basic information ready to make the application process as quick as possible. Here's a look at some of the information you may be asked to provide:
Business name: Not everyone will have a business name. If you are a sole proprietor, this can just be your own name instead of a "doing business as" company name.
Business address: This is the location of your business, which can be your home address.
Type of business: Common business structures include sole proprietorship, LLC or corporation.
Tax identification number: Depending on your business type, this can include your employer identification number or Social Security Number.
Annual business revenue: This is the total amount of money your business makes in a year.
Age of business: How many years have you been in business?
Number of employees: On a credit card application, you'll count as an employee. So enter one even if you don't have anyone other than you.
Read more about business credit card applications in the following guides:
What happens once you apply for a business credit card?
Once you apply for your business credit card, the credit card issuer will access your personal credit report to help determine if you are likely to pay back any debt you incur. The three major credit bureaus are notified of this hard credit check, which is why your score is likely to drop for a short period of time.
A decision can happen quickly — within less than a minute if your information is easily verified. Don't worry if you're denied. There are steps you can take if your credit card application is denied. You can also apply for a different card, one that's a better fit for your credit profile.
If an instant approval isn't possible, you may be asked to provide more information to help verify your identity or income. This will draw out the process, and you may have to wait a week or longer for a decision.
Bottom line
If you're approved for a business credit card — congratulations! You'll likely receive your credit card in the mail within 10 to 12 business days (though some issuers will use expedited shipping for more premium cards).
As long as you manage your credit card wisely, make on-time payments and keep your credit utilization low, you'll be well on your way to reaping all the benefits that come with getting a business credit card. You'll also be on your way to building business credit.