JetBlue is getting a makeover.
The New York-based carrier unveiled plans for its first standard livery refresh. It has a new blue paint job adorning the entire aircraft body and features patterned tail fins.
Want more airline-specific news? Sign up for TPG's free biweekly Aviation newsletter.
An Airbus A321 (registered N982JB) that includes JetBlue's Mint business class is the first aircraft to receive the new paint job, and it will go into service on Thursday, June 15. JetBlue plans to repaint all its existing aircraft, minus ones with special liveries.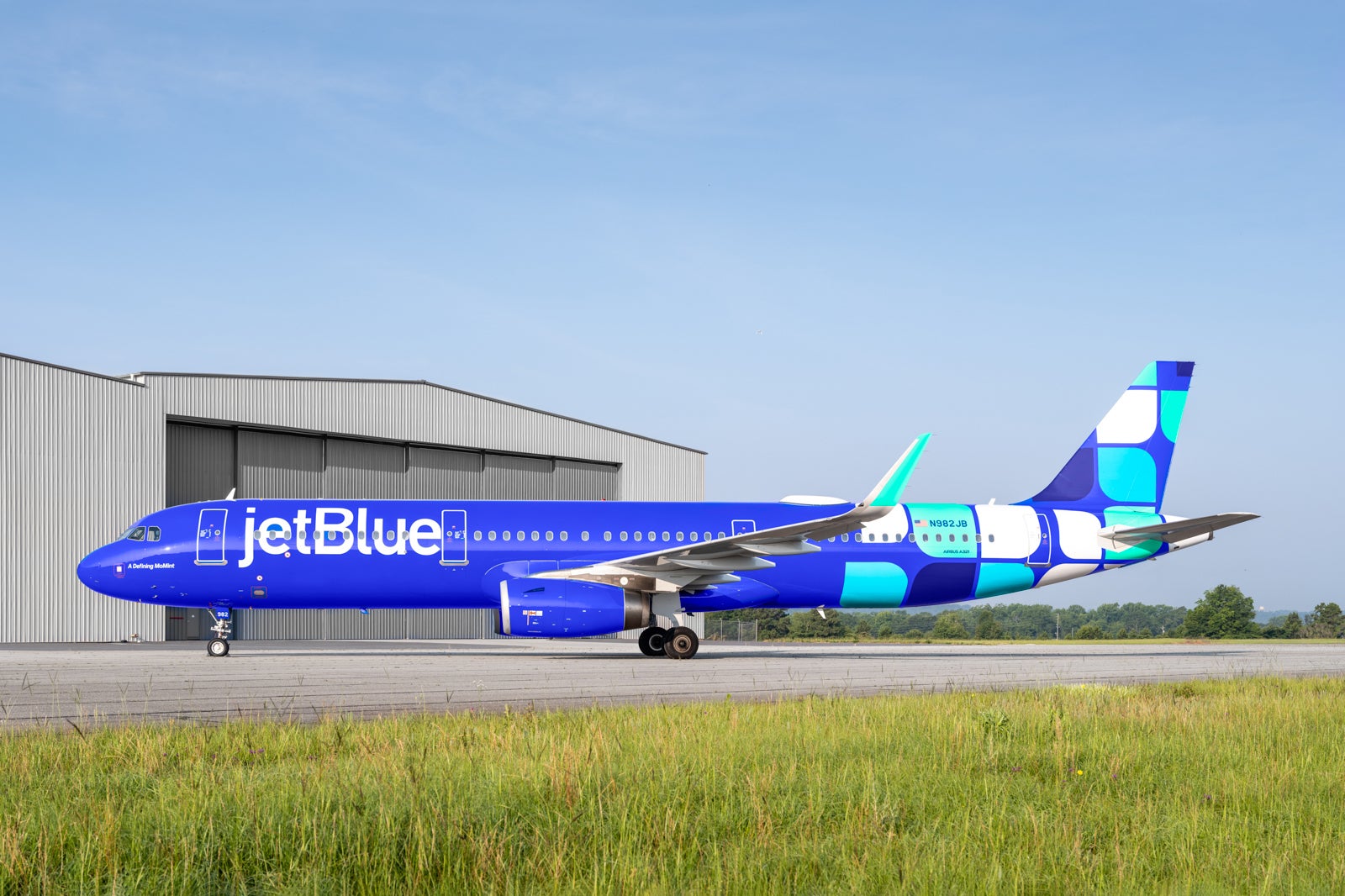 "The new livery helps us stand out among a sky of legacy carriers and is a stunning reflection of our role as a disruptor that uniquely combines lower fares and great service," Jayne O'Brien, JetBlue's head of marketing and loyalty, said.
The makeover is a marked contrast to JetBlue's current livery, which has a simpler white body with a blue tail fin. The New York-based carrier said it wanted its newer and more colorful livery to reflect its role as an "industry-disrupting brand."
The Airbus A321 aircraft (that will be the first to receive the new design) will include a mint-and-white tail fin pattern to indicate that it includes the Mint cabin class. Other aircraft will have other patterns and accent colors as part of the redesign.
Related reading: