It's official: Disney Cruise Line's Castaway Club loyalty program has a new top tier.
The cruising arm of tourism giant Disney made a dream come true for its most loyal fans Thursday when it posted details of what it's calling Pearl status. This new loyalty level brings valuable new perks for Disney supercruisers.
Long awaited by Disney cruise lovers, the new status level — the fourth for the program — will be awarded for life to customers after they complete a whopping 25 cruises with the brand.
For more cruise news, guides and tips, sign up for TPG's cruise newsletter.
Until now, the highest level of the Castaway Club loyalty program was its Platinum level, which customers reach after completing just 10 cruises.
The new Pearl tier brings just three new perks beyond what Disney cruisers at the Platinum level already receive, but they all have solid value:
The ability to book new itineraries four days before the general public.
Early access to activity planning 123 days before sailing.
A complimentary unlimited digital photo package.
The early booking perk is particularly valuable for Disney fans who are determined to snag specific cabins and suites on new Disney itineraries. Choice cabins on new Disney itineraries often sell out faster than Tinker Bell can sprinkle a handful of fairy dust.
Early booking access is something that comes with all three of the other Castaway Club tiers — Silver, Gold and Platinum. However, Castaway Club members at those levels only have early booking access one, two or three days in advance, respectively.
Related: Disney Cruise Line's Castaway Club loyalty program: Everything you need to know
Even a single extra day in early booking access can make all the difference in getting the exact cabin you want on a Disney cruise.
The new early-access-to-activity-planning perk is something that Castaway Club members at the Silver, Gold and Platinum level already get. However, in the case of those tiers, the early access isn't quite as early at 90, 105 and 120 days, respectively.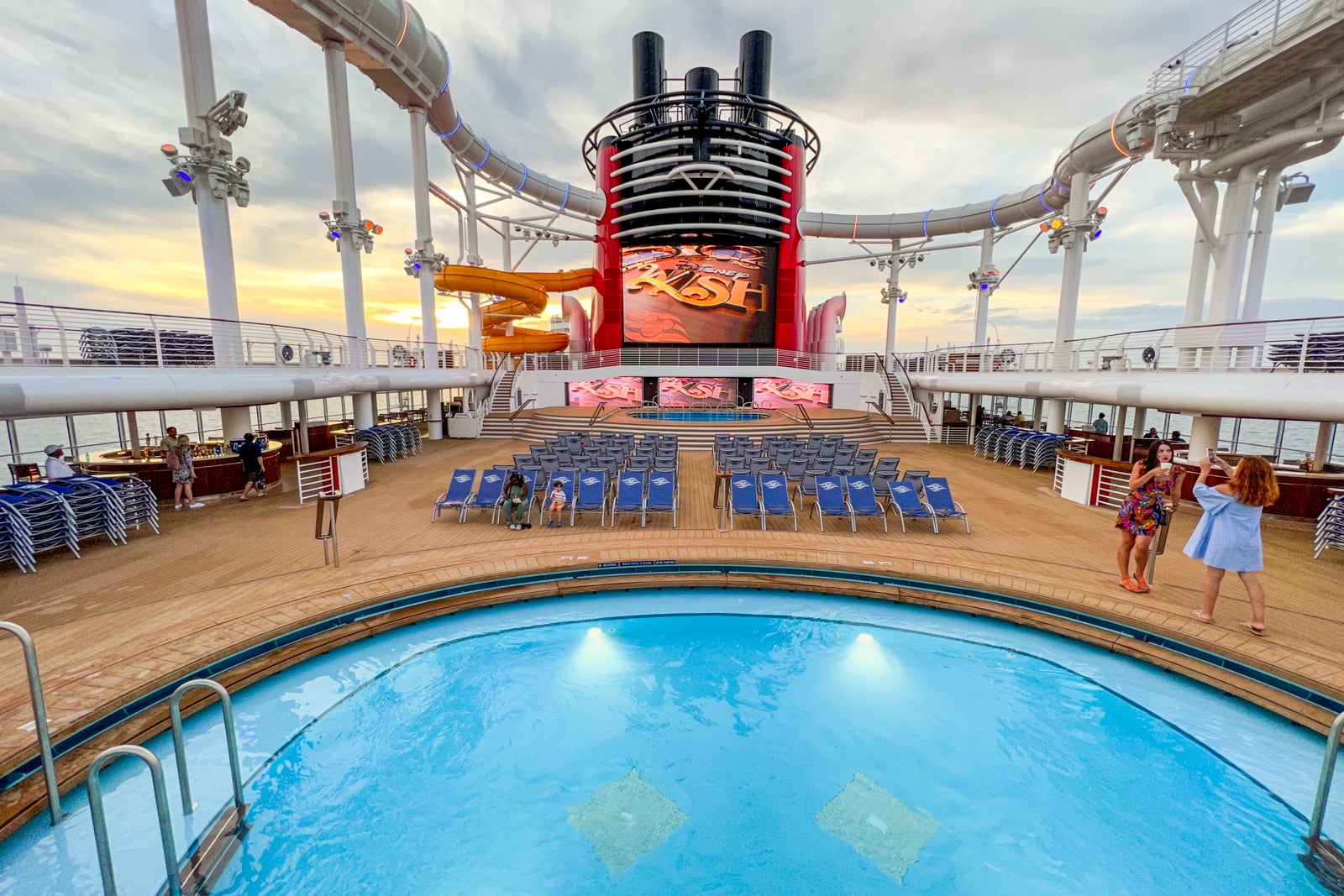 As with the early access to itinerary booking, the early access to activity booking can make all the difference in a Disney fan being able to craft the perfect vacation.
The complimentary photo package is a notable perk, too. Disney has lots of official photographers on board its ships to snap photos of you and your kids with princesses and the like. However, they don't offer those photos for free. Paying for even a relatively small number of photos taken by these onboard photographers — even in digital form — normally can cost hundreds of dollars.
Related: 11 ways to save money on a Disney cruise
In addition to the above perks, the new Pearl level of status will bring all the perks awarded to members at the three lower tiers, too. That includes access to an exclusive terminal area for check-in (available starting at the Silver tier) and a free dinner at the upscale Palo restaurant on Disney ships (available starting at the Platinum tier).
One caveat: While Disney has revealed the details of the new program on its website, the new status level won't officially be awarded to customers who have sailed 25 cruises until May 1.
The new status tier comes as Disney Cruise Line is significantly expanding both its fleet and its itinerary lineup. This results in a surge of new customers and, in turn, more members for its loyalty program.
Related: The 3 types of Disney ships, explained
After going a decade without adding a single new vessel, Disney is in the midst of launching three more ships in quick succession.
The first of the new vessels, Disney Wish, began sailing last summer. Two sister ships are due to begin operating in 2024 and 2025, respectively. The new ships, which collectively are known as the Triton class, nearly double the line's size when measured by passenger capacity.
Until last summer, Disney had just four vessels.
The added vessels will allow Disney to expand sailings from the west coast of North America and in other areas.
Planning a cruise? Start with these stories: