How can it be? January 2023 has already come and gone, along with many of our New Year's resolutions (don't worry, I'll work out next year).
While we were busy reflecting on 2022, scrolling down memory lane on Instagram and setting our intentions for 2023, a lot happened in the hotel world.
New hotels opened left and right, one of the world's most highly anticipated hotels threw a larger-than-life party full of celebrities, and brands big and small made plans for growth for this year and the years to come.
Some of the bigger stories of the month included Hilton launching an entirely new budget-friendly brand called Spark; Orient Express announcing it will launch a megayacht service in 2026; and Marriott sharing with TPG how the company plans to expand the Edition brand without famed hotelier Ian Schrager leading the charge.
Oh, and the CEO of Marriott, Anthony Capuano, shared with us that travelers shouldn't expect cheaper hotel rates this summer.
Related: 40 most exciting new hotels opening this year
In between all of those stories, there was still some exciting news you should be aware of, both in terms of company restructuring (here's looking at you, Virgin!), new things to expect at some of your favorite brands, and a slew of new hotels we can't wait to visit once they're up and running.
Here's the hotel news you missed in January.
Marriott's 1st Luxury Collection all-inclusive resort is fully open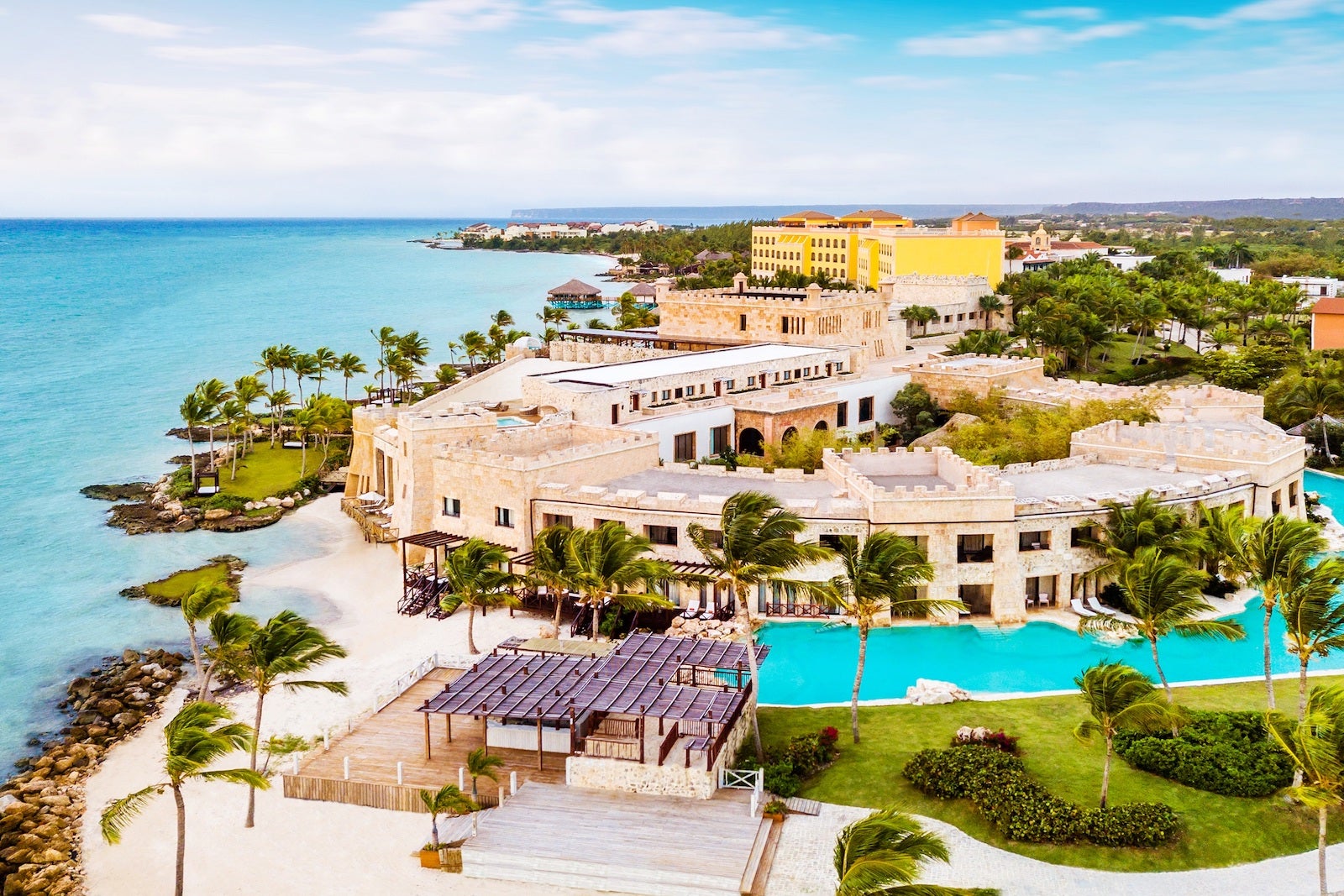 If you haven't heard us screaming it from the mountaintops, all-inclusive resorts can actually be good — really good.
In fact, over the last two years, major hotel brands have doubled down on their all-inclusive offerings as travelers' needs and desires have shifted to trips that are more easily planned, more spaced out and allow for a more uncomplicated vacation.
In an effort to keep advancing the trend of bucking the all-inclusive stereotype (you know, bad food, subpar rooms and all of that), Marriott has opened the first all-inclusive resort in its upscale Luxury Collection, Sanctuary Cap Cana.
Just 15 minutes from the Punta Cana International Airport (PUJ), this recently renovated resort is now fully open (though it was added to the collection last September).
It features a slew of upgrades like a new poolside and beachfront restaurant in the shape of a canoe; a new nightclub, PM Pub; a new beach bar that also serves smoothies; and even a library with books highlighting Dominican culture.
Overall, the adults-only resort has five restaurants and eight bars, six pools and a stunning beach, a spa and 324 suites ranging in size from classic king-size rooms to the multilevel Castle Island Suite on a private island, with an indoor plunge pool and over 5,000 square feet of space in which to spread out.
Rates from $597 or 120,000 Marriott Bonvoy points per night.
2023 will be a big year for Nobu Hospitality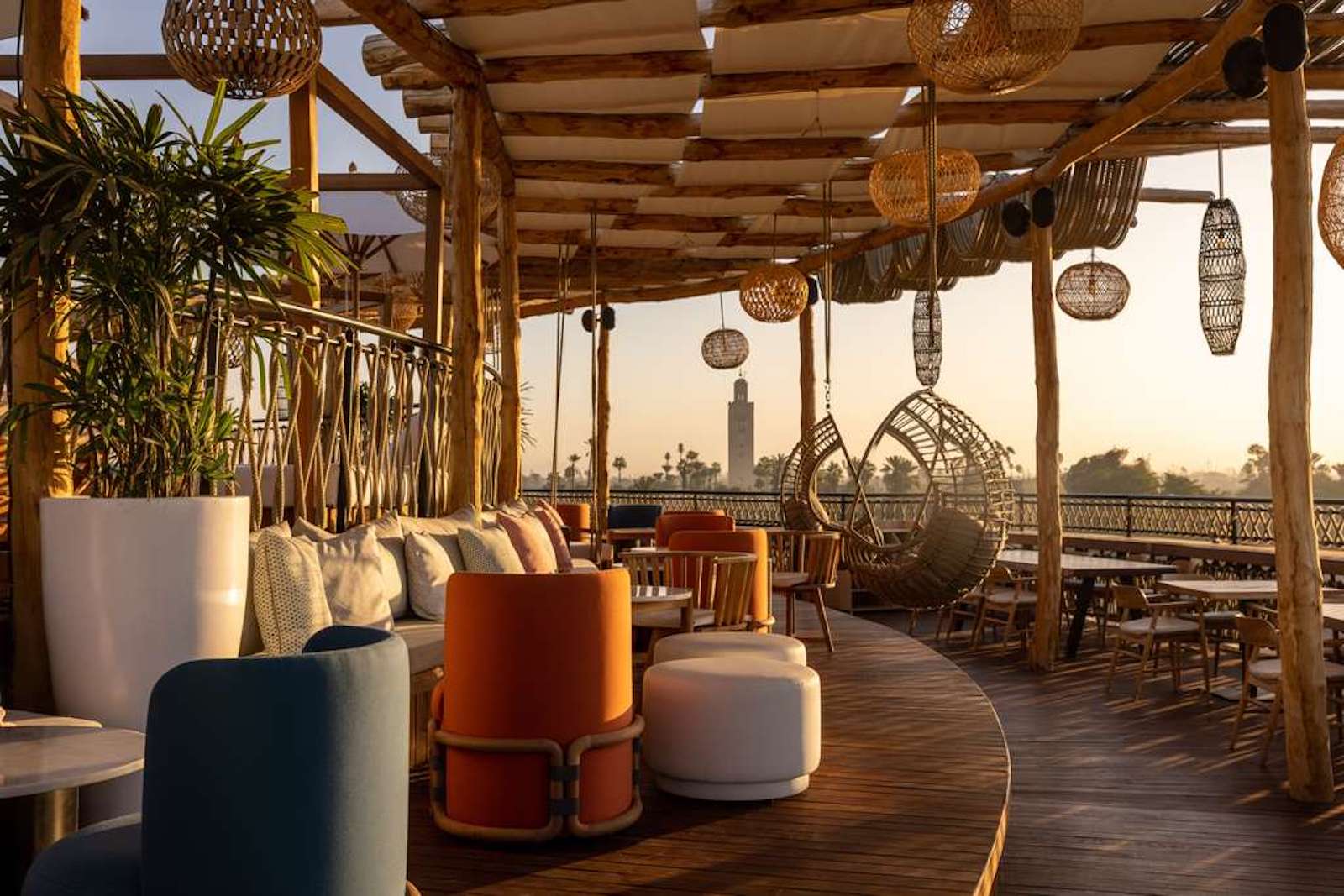 Ten years after the launch of the original Nobu Hotel, Nobu Hotel Caesars Palace in Las Vegas, the iconic hotel brand created by famed sushi chef Nobu Matsuhisa, Robert De Niro and Meir Teper, is moving full steam ahead.
In fact, the brand recently announced that it'll open five hotels this year alone, with locations in Rome; Marrakech, Morrocco; Atlantic City, New Jersey; San Sebastian, Spain; and Toronto. In addition, outposts in Bangkok and Abu Dhabi, United Arab Emirates, bring the portfolio up to a whopping 32 properties.
At these luxury properties, expect fewer rooms than your standard luxury hotel — Marrakech offers just 71 suites, Toronto will have 36 — along with mouthwatering sushi from the Nobu restaurant, striking design and the chance to maybe snap a pic worthy of a share on DeuxMoi.
Destination by Hyatt makes its mark in the United Kingdom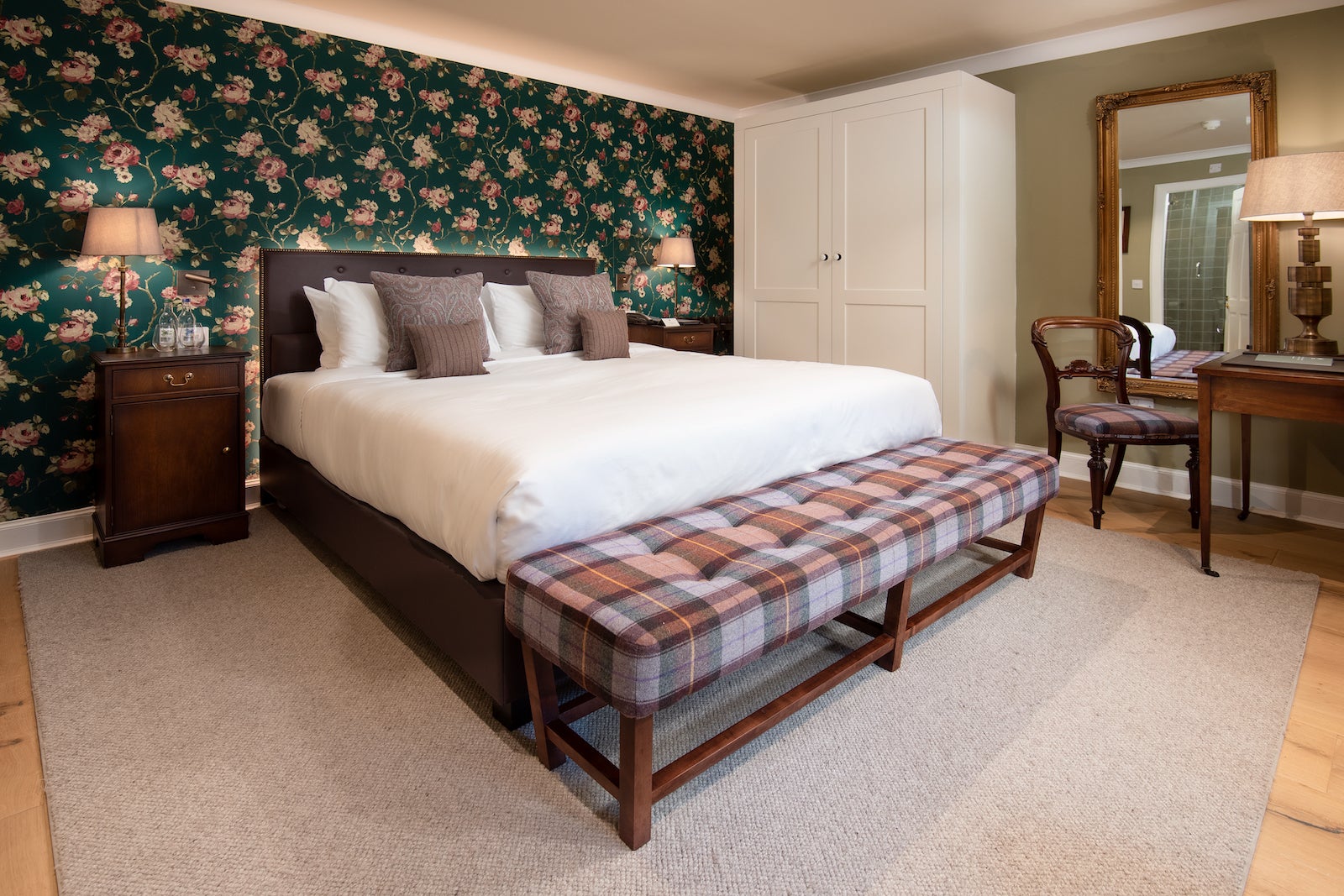 World of Hyatt members have a brand-new reason to head across the pond: the first U.K. property in the Destination by Hyatt brand, "a collection of independent hotels, resorts and residences that are individual at heart yet connected by a commitment to embody the true spirit of each location," as the company explains.
Called Schloss Roxburghe and near Kelso, Scotland, this historic manor house offers 102 guest rooms and 12 cottages across a series of buildings. Suites are designed in traditional Scottish fashion (think: tartan plaids, vibrant wallpapers and dark greens and deep blues).
The property also features a 12,000-square-foot spa, an 18-hole golf course, restaurants with modern takes on classic Scottish food and hundreds of acres of scenic countryside to explore.
Rates from $200 or 12,000 World of Hyatt points per night. 
At Virgin, 2 become 1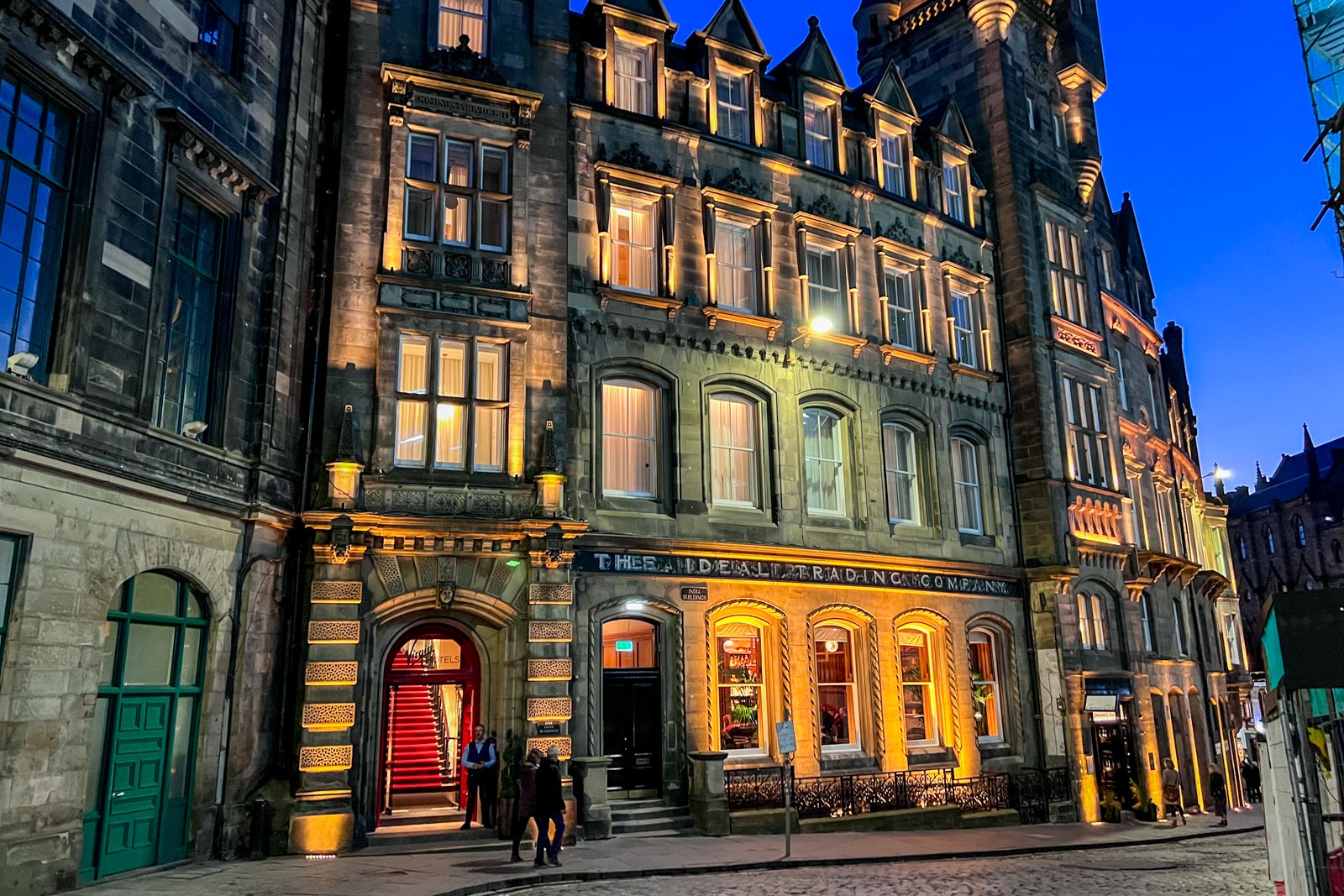 In 1996, the U.K.-based megagroup Spice Girls released the song "2 Become 1" through Virgin Records. In 2023, coincidentally, Virgin Hotels, with properties in places like Nashville, Las Vegas and Edinburgh, Scotland, and Virgin Limited Edition, the company behind one-of-a-kind retreats like Sir Richard Branson's Necker Island, also decided to become one.
Now under one consolidated roof called Virgin Hotels Collection, the two brands "come together to further change the luxury hotel business for good," according to a statement from the company.
We have to wait to see what this means for travelers in the long term (if anything, really). However, it's worth pointing out that the Virgin pipeline is strong, with much-anticipated openings in New York City and Glasgow, Scotland, this year, alongside outposts in Miami and Denver scheduled for 2025.
Hilton opened its 100th Tapestry Collection hotel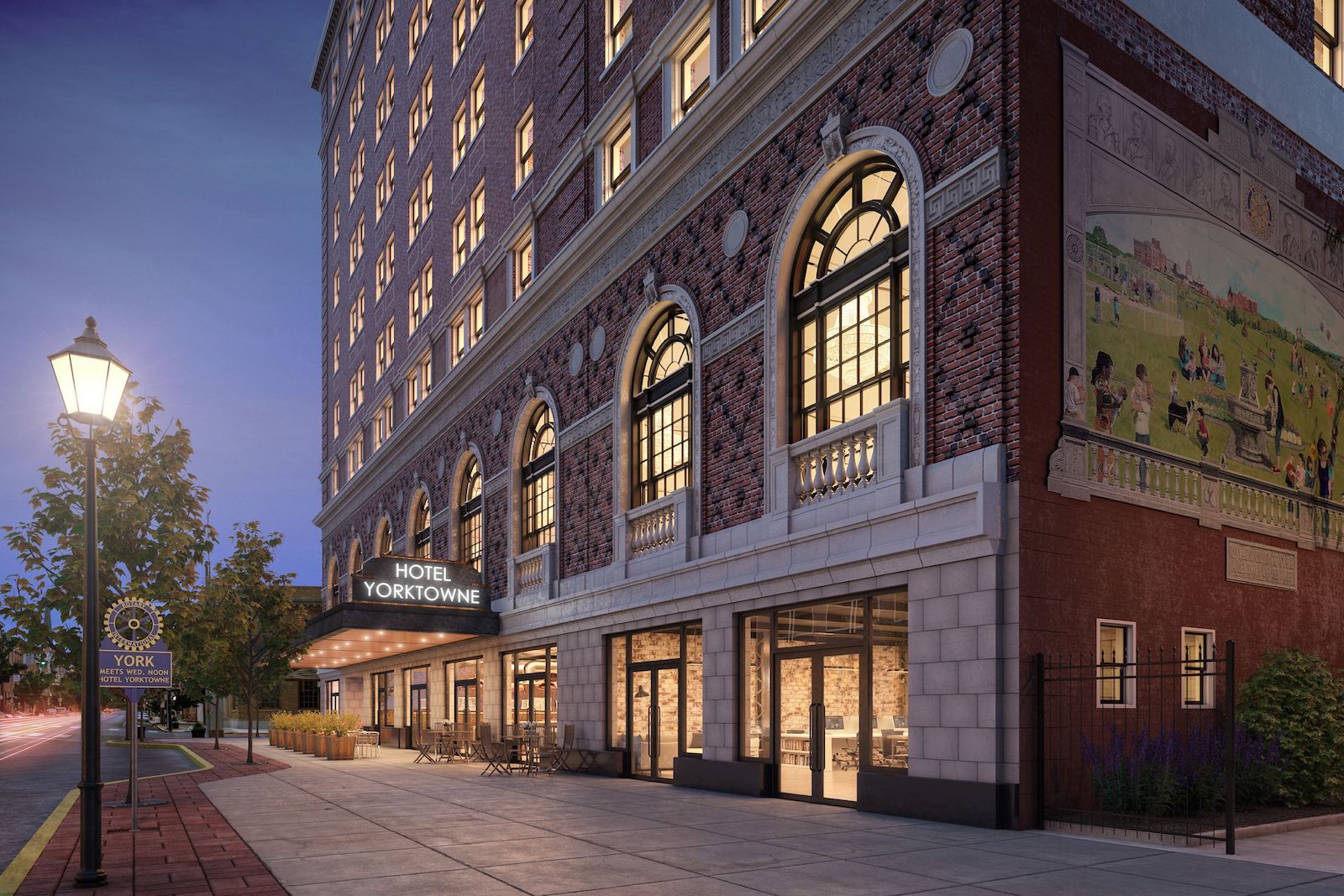 It's a party in York, Pennsylvania, where Hilton celebrates its 100th property in the Tapestry Collection, a group of independent-minded hotels that tend to pop up in smaller cities with the need for a trendy but affordable lifestyle hotel.
The hotel, The Yorktowne Hotel, Tapestry Collection by Hilton, is also celebrating its own 100-year birthday. It has played a pivotal role in the community, hosting proms, weddings and other milestone community events throughout its storied history.
Reborn as a Tapestry Collection hotel, the property has undergone an extensive renovation to bring its style and technology up to modern standards. It features 123 guest rooms, 27 long-stay suites, thousands of square feet of events space and a rooftop lounge with panoramic views of the town below.
Rates from $107 or 29,000 Hilton Honors points per night.
Coming soon: A new hotel brand rooted in the outdoors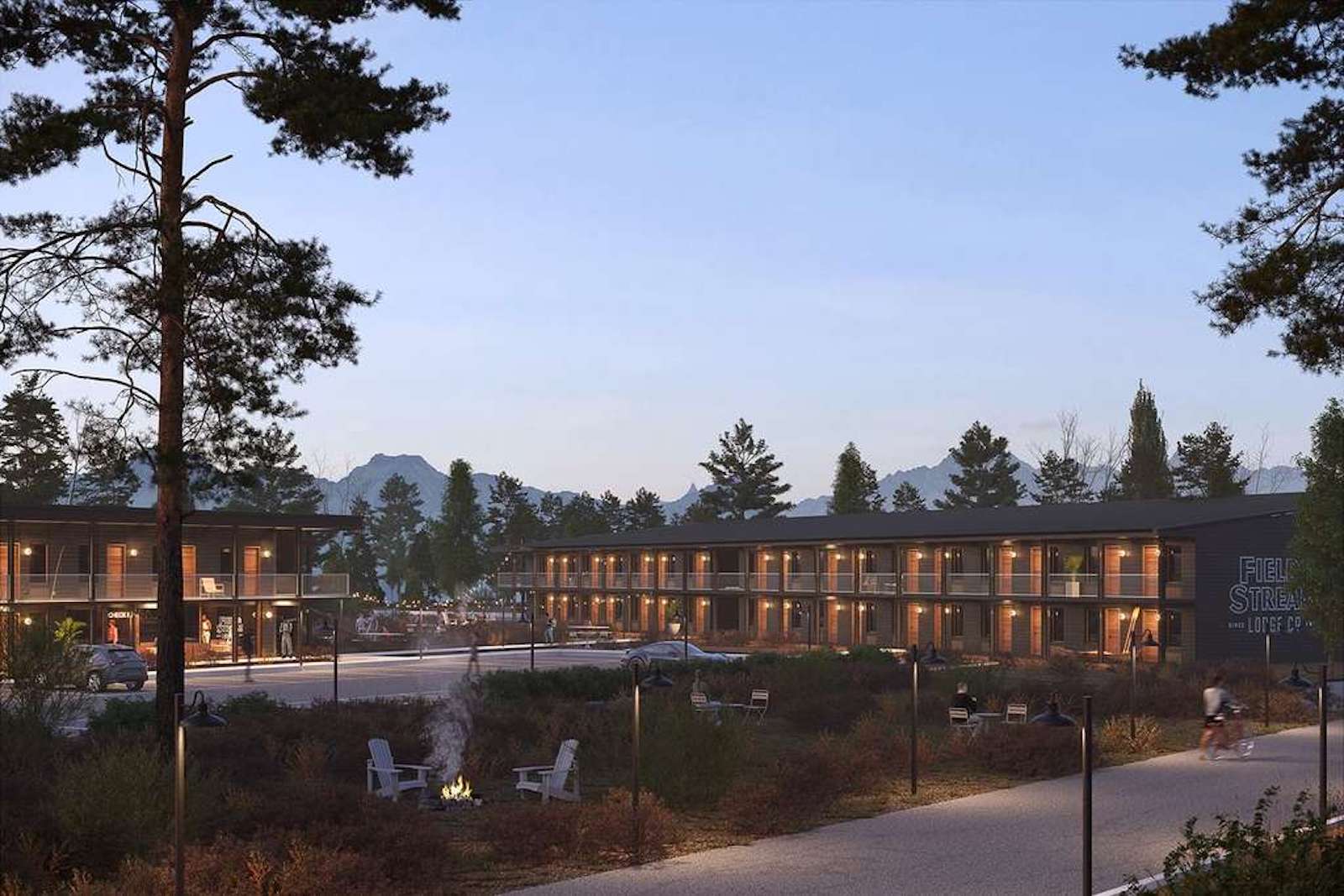 If you're a fan of the great outdoors, you're sure to be a fan of the recently announced Field & Stream Lodge Co.
It's a new branded lifestyle lodging venture created in partnership between Barry Sternlicht's Starwood Capital Group (the company behind brands like W Hotels and 1 Hotels) and hospitality and real estate company Adventurous Journeys Capital Partners, or AJ Partners.
Lodging is based on the Field & Stream brand, a company that sells outdoor gear and dates back to 1871. The plan is to build hotels near national parks, ski areas and beach and mountain towns, starting with 20 to 25 hotels in the U.S. and ramping up from there.
In other news
Hotel reviews you need to read