Europe's largest active volcano Mount Etna erupted on Sunday, forcing a slew of cancellations and delays to flights operating to and from Catania-Fontanarossa Airport (CTA) in Sicily, Italy.
The volcanic eruption reportedly left runways and other parts of Catania, Sicily's capital, covered in volcanic ash, with many services in and out of the airport suspended until 9 a.m. local time on Monday.
Catania-Fontanarossa Airport is just 32 km (20 miles) from Mount Etna. Before Mount Etna's eruption, the airport was previously predicted to be the sixth busiest airport in Italy on Sunday, servicing more than 250 flights, according to flight data from Cirium.
Mount Etna erupts, raining ash on Catania, halts flights to Sicily's Catania airport

VC: Massimiliano Salfi#Volcano #Italy #MountEtna #Etna #Eruption #Sicily #Catania #Sicilia #Viral #Climate #Ceniza #Adrano pic.twitter.com/bZBQjNZDrM

— Earth42morrow (@Earth42morrow) May 21, 2023
A statement from CTA read: "Due to the eruptive activity of Etna and copious amounts of volcanic ash on the airport surfaces, flight operations are suspended until safety conditions are restored."
At least 68 flights to and from the airport were canceled as of 5 p.m. on Sunday (44 departing and 24 arrivals), including 23 flights operated by Ryanair and six EasyJet flights, according to aviation analytics firm Cirium. FlightAware data showed that cancellations amounted to 34% of flights at CTA, with 15% of flights being delayed.
Mount Etna exploding today made for a pretty uncomfortable drive from Palermo to Noto today. Black volcanic sand wasn't on the plan for our Sicily road trip but fortunately we had water (unlike many others) for the windscreen so arrived safe & sound. #mountetna pic.twitter.com/BPHWyYqkFs

— Debbie Greene 💙 (@Greenie01) May 21, 2023
Related: 10 active volcanoes to see in your lifetime
CTA serves over 10 million passengers annually, and its Catania to Rome route is the busiest in Italy and second-busiest in Europe.
Italy's National Institute of Geophysics and Volcanology (INGV) said it recently saw increased tremor activity. The National Civil Protection Agency also shared an alert on Thursday saying that increased volcanic activity suggested "sudden" variations of Etna's usual activity could take place.
Mount Etna is one of the world's most active volcanoes and Europe's largest, standing at more than 10,000 feet tall. Its last major eruption was in 1922. However, it erupted in early 2021, lasting several weeks.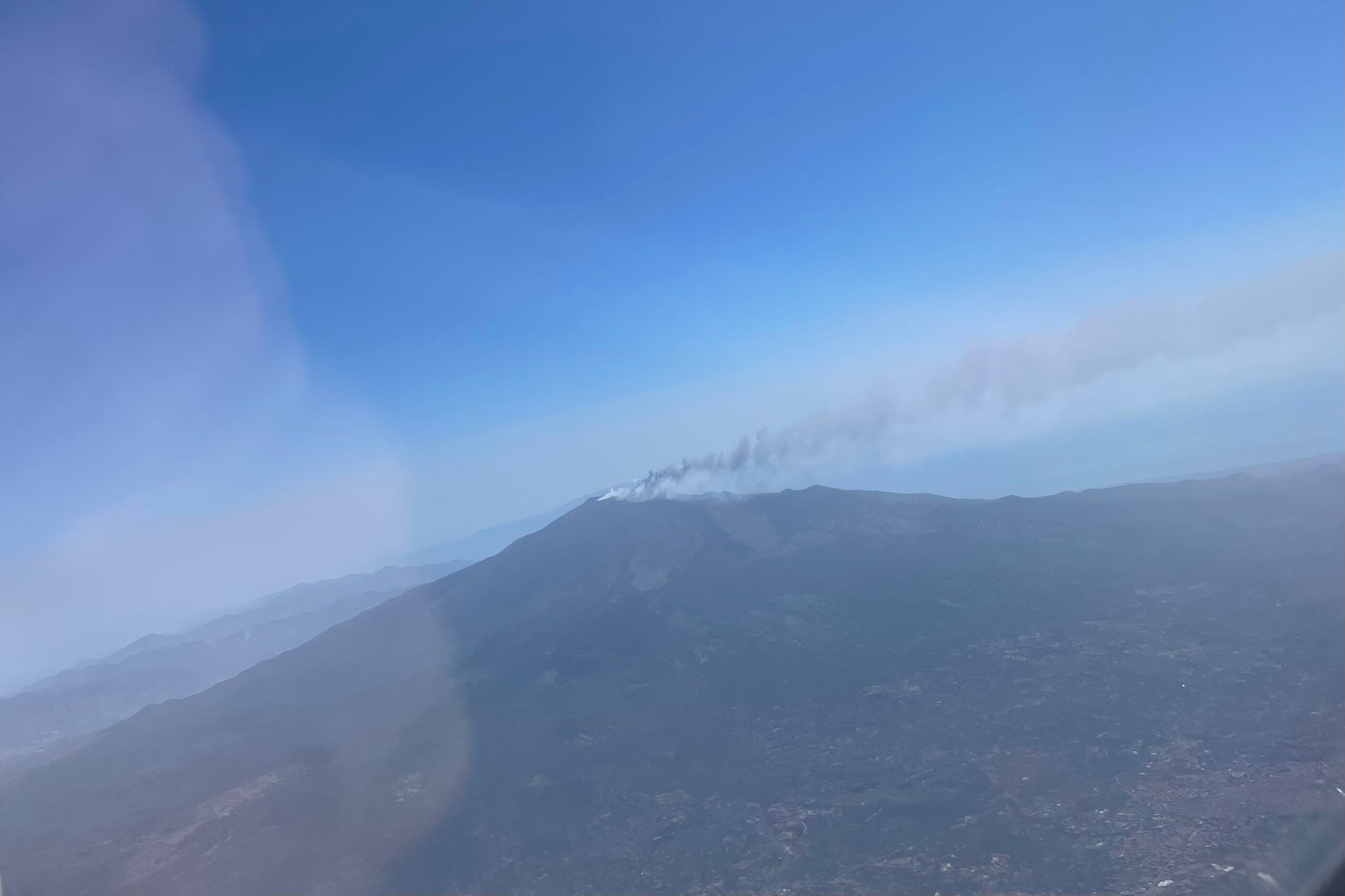 In June 2022, TPG saw the might of Etna firsthand when the volcano erupted as they were due to land in Catania. On average, Etna erupts around 200 times per year, with most incidents causing only minor disruptions.
The timing of the eruption was a further blow to travel in Italy, which was already reeling from a national strike across the European country on Friday that affected airport ground handling services.
Related: Planning a trip to Italy? Here's how to get there on points and miles