If cruise discounts, priority embarkation, welcome parties and free gifts sound enticing, pay attention. There's one cruise line in the entire industry that will match your status with other travel brands (and not just cruise lines), allowing you to access a variety of perks.
MSC Cruises' status match can take you from no status (if you've never sailed with the line before) to the highest level in a snap if you've managed to reach the upper echelons of other loyalty programs. In my case, I went from the lowest tier to the second highest just by asking MSC to match my status with another cruise line. That earned me some nice added benefits, including a free one-hour pass to the thermal suite in my ship's spa on my last voyage.
Want to learn how to elevate your status and snag valuable extras on your next MSC cruise? Here, I'll answer your questions about why you should match your status and what you'll be entitled to if you do.
For more cruise news, guides and tips, sign up for TPG's cruise newsletter.
Which programs will MSC consider for matching?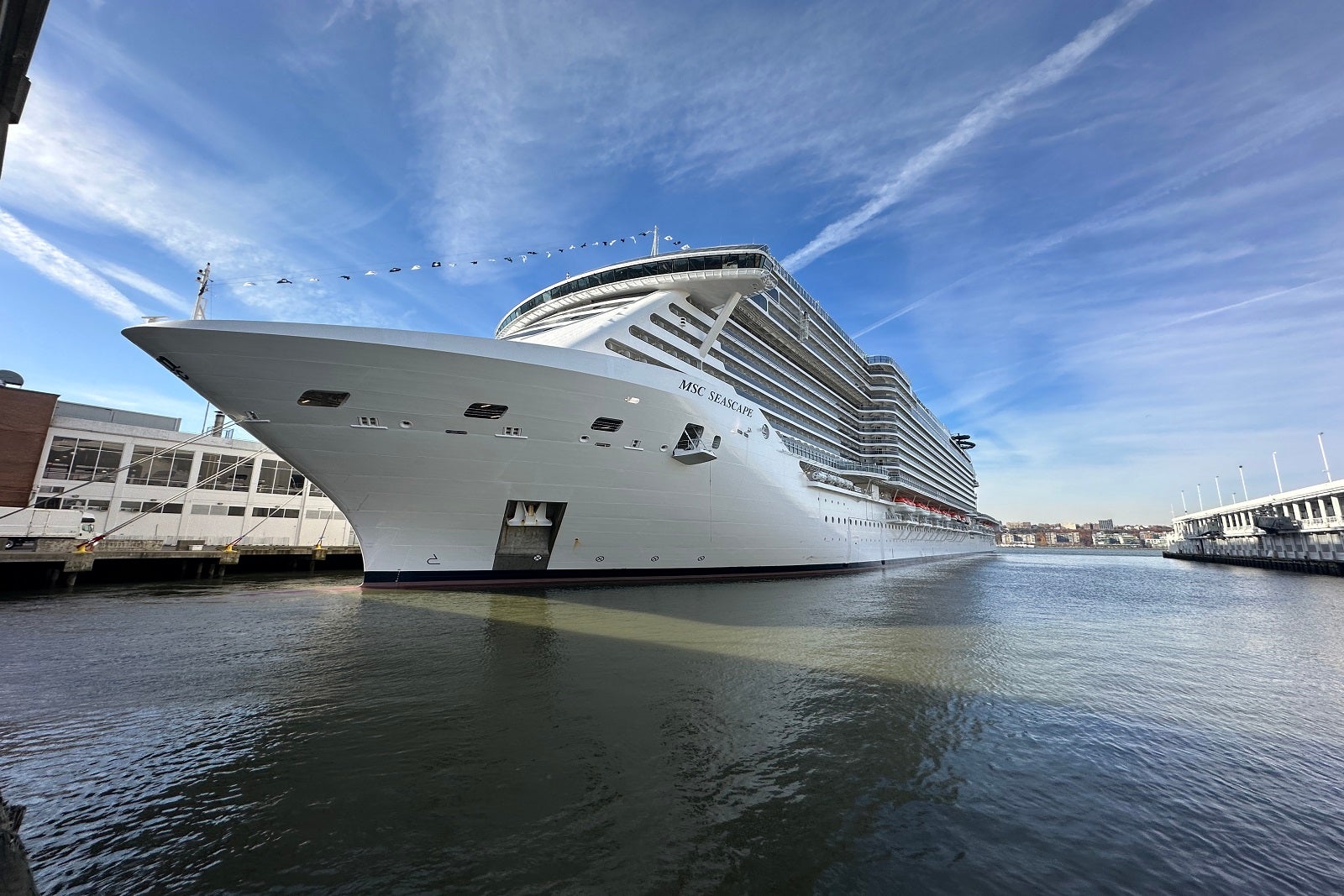 For a status match, MSC Cruises will look at loyalty status from 65 brands, including its big competitors (Carnival Cruise Line, Royal Caribbean, Holland America Line, Celebrity Cruises, Princess Cruises, Norwegian Cruise Line and Disney Cruise Line), as well as hotel chains like Hyatt, Hilton and Marriott, and other brands like Expedia, Air China and even Cirque du Soleil.
Note that MSC does not currently match status for any of the major U.S. airlines, including American Airlines, Delta Air Lines and United Airlines.
How do I apply for an MSC status match?
It's simple. Fill out the information on MSC Cruises' status match page, and the cruise line will let you know if you've been approved.
When I went through the process, I submitted my status as a Diamond-level member with Royal Caribbean's Crown and Anchor program — the highest status I have. Within a week, I heard back from MSC, telling me that I had earned Voyagers Club Gold status.
However, for one of my coworkers, it wasn't quite so easy. He submitted the form citing his Hyatt Globalist status under the World of Hyatt program, but he didn't hear back for a few weeks. Even then, he only received an answer after contacting the line to ask whether a decision had been made. Eventually, he was awarded Diamond status — the highest in MSC's program.
Which status level will I get?
If you hold elite status with multiple brands, you'll want to request a match with whichever status will translate to the highest level with MSC Cruises' program. For example, I'm Gold with Hilton Honors and Gold Elite with Marriott Bonvoy, thanks to The Platinum Card® from American Express, but neither would have translated as highly as my Royal Caribbean Diamond status.
Determining how a particular status at another brand correlates with MSC's program is not always straightforward, as each line calculates points toward loyalty status differently. MSC tends to value some statuses as lower than the same level within its own program.
For example, Royal Caribbean's Diamond status is only equal to MSC's Gold. However, that is likely because Royal Caribbean has six tiers while MSC only has four. I found this chart useful in determining which program's match would get me the highest status with MSC.
What are some of the perks?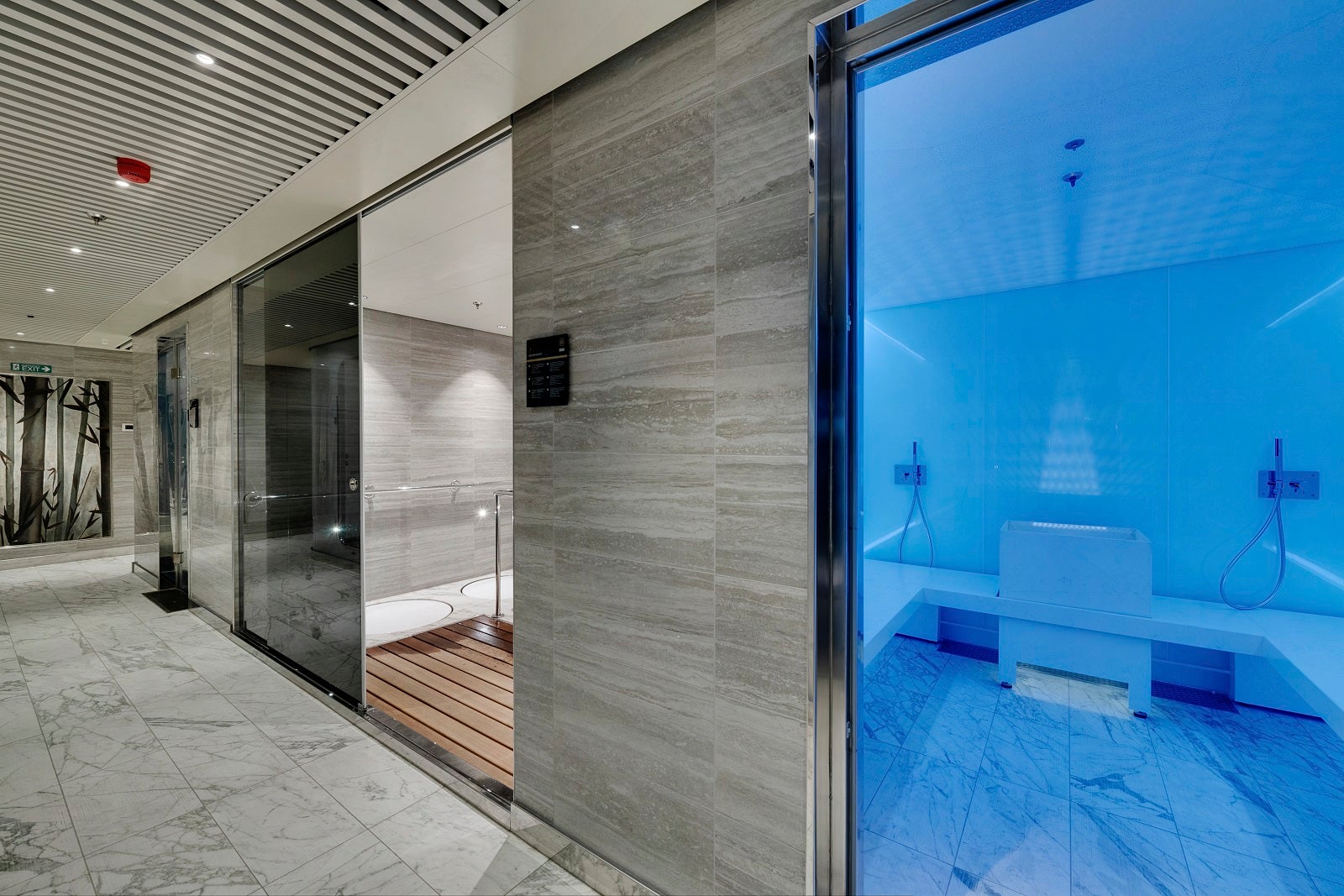 There are four tiers in the MSC Voyagers Club program: Classic, Silver, Gold and Diamond.
Even at the lowest level, which is achieved after just one voyage, passengers receive discounts on cruises and purchases in the onboard shops, a dedicated e-newsletter, invitations to onboard "welcome back" cocktail parties and more. When you reach higher tiers, you'll be rewarded with extras like spa thermal passes and priority tendering, embarkation and disembarkation.
For more details, check out The Points Guy's full article on the MSC Voyagers Club loyalty program.
What's the catch?
Overall, MSC's status match is a great offering, but there are some caveats to keep in mind. Although you can earn status easily, especially with the match, the line's loyalty program is one of the weakest in the industry. (When you reach the very top, don't expect a free cruise like some other lines offer.)
Additionally, most cruise lines' loyalty programs award status for life. That means you don't have to requalify each year, as you do with hotel and airline programs. However, MSC's Voyagers Club status goes up in smoke if you fail to take at least one cruise every 36 months. If that happens, your account will be closed, and you'll have to start all over from the bottom.
You can also only request one match per person. That means if MSC Cruises awards you a match and you achieve higher status with another program in the future, you won't be able to submit additional requests to have MSC re-evaluate your status level. It also means that if you don't take a cruise within three years and your loyalty status expires, you can't request another match, even after you create a new account.
Are status matches common in cruising?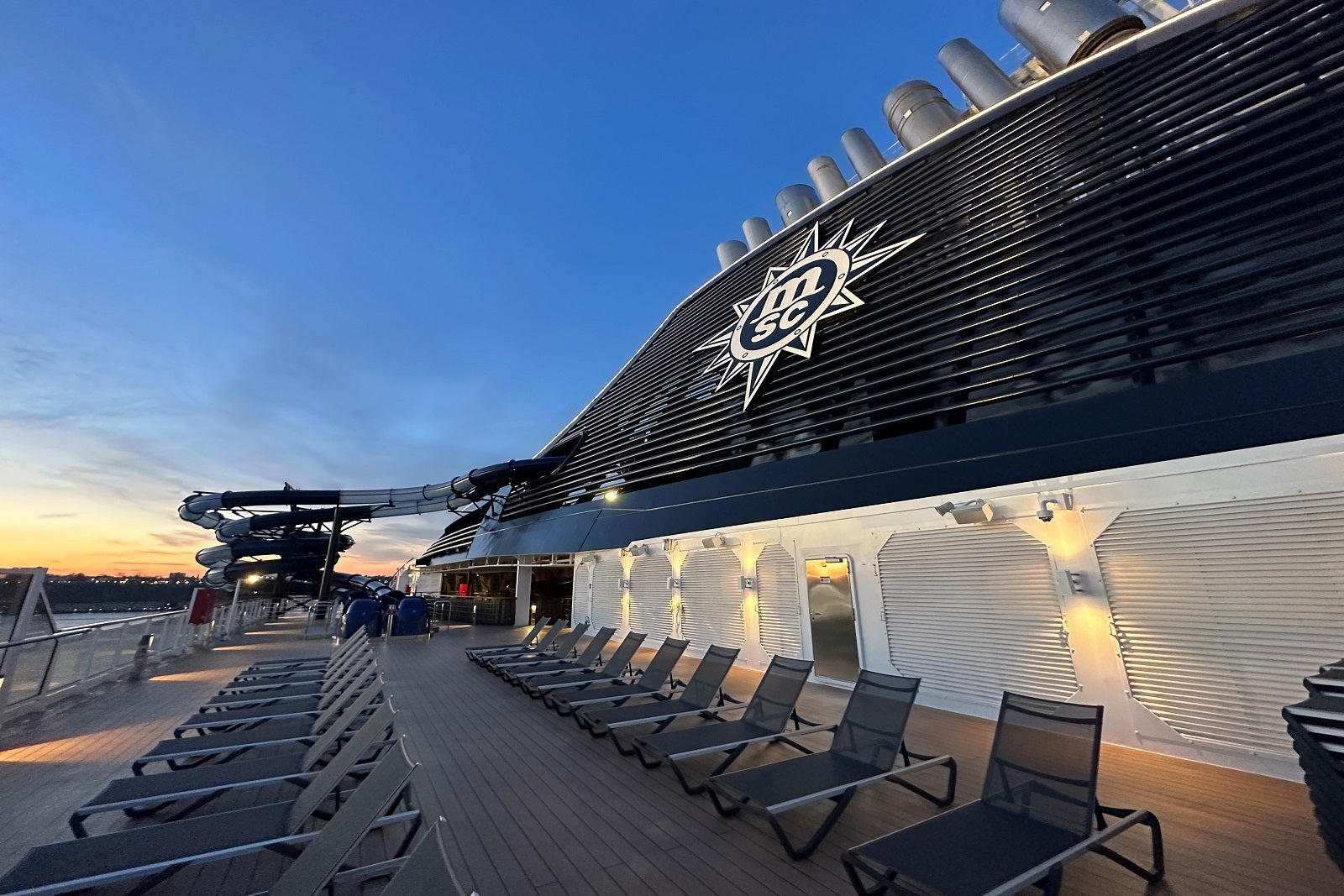 Status matches aren't common in the cruise world. In fact, only two cruise lines — Royal Caribbean International and Celebrity Cruises — offer reciprocal status, and that's only because they're sister brands.
Otherwise, you have to earn status in each loyalty program individually, and none of those lines will give credit for status in loyalty programs outside the cruise industry. (But, gamblers, take note: Some cruise lines do allow you to earn free sailings and other perks with your land-based casino loyalty status.)
Bottom line
If you're someone who thought it would never be possible to earn status with a cruise line, it's a great idea to leverage your other status achievements to get yourself there more quickly with MSC Cruises.
Or, if you're a traveler who has never tried cruising, a status match is a great way to ensure you have access to a few extra perks that will help enhance your first sailing.
Planning a cruise? Start with these stories: