That sure didn't take long.
Just two months after making a major change to the way it handles safety briefings, Norwegian Cruise Line is reversing course.
In a statement sent to TPG on Tuesday, the world's fourth-biggest cruise line said that — effective April 1 — it would bring back the "e-muster" safety drill process that it had in place until late January.
For more cruise news, guides and tips, sign up for TPG's cruise newsletter.
The e-muster safety drill process involves passengers reviewing safety information electronically on their smartphones or on cabin televisions on embarkation day, combined with a quick in-person visit to their muster stations.
It was replaced in late January by an in-person muster drill process where all safety information is relayed to passengers at one time in a shipwide call to muster stations.
In its statement to TPG, Norwegian cited "an effort to enhance the onboard guest experience" as the impetus for the abrupt return to e-muster safety drills at the start of sailings.
Norwegian faced considerable criticism from fans after it changed the muster drill process in January. Many cruisers prefer e-muster drills to in-person muster drills on ships, seeing them as less intrusive.
Related: The 8 classes of Norwegian Cruise Line ships, explained
The backtracking on the muster drill change could be awkward for Norwegian, as it originally cited "the safety of our guests and crew" as the reason behind its switch away from e-mustering in January.
In reversing course, Norwegian could be seen as backtracking on something that it considers a safety improvement.
"The safety of our guests and crew members is our number one priority," was the specific wording of Norwegian's statement in January after it eliminated e-mustering. "We continuously evaluate our procedures for providing detailed instructions on safety and security measures to our guests, and as such have made the decision to reinstate synchronized, in-person muster drills on embarkation day across all vessels within the fleet."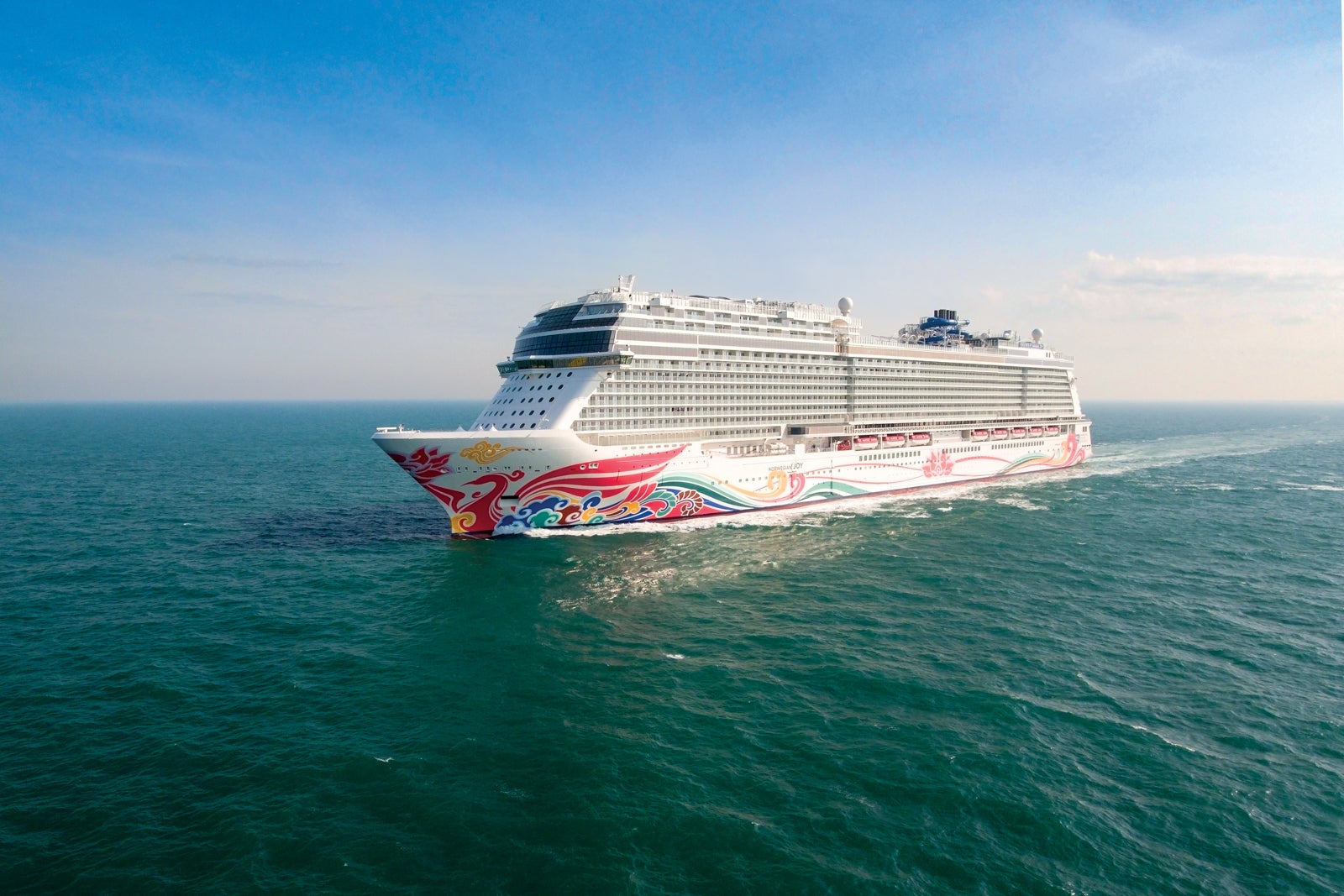 Norwegian also cited the "safety of guest and crew," using the very same wording, in its statement on why it was switching back to e-mustering.
"In an effort to enhance the onboard guest experience while keeping the safety of our guests and crew our top priority, we will reinstate e-muster drills through our online check-in for sailings beginning April 1, 2023," the statement read. "We are committed to delivering an exceptional and safe experience on board and, as such, will continue to actively evaluate and modify our processes for best practices."
Over the past several years, many cruise lines have switched from in-person muster drills to e-mustering, calling it a major improvement for passenger comfort while also a better way to do safety briefings from a safety point of view.
In addition to Norwegian, two of the brand's sister lines — Oceania Cruises and Regent Seven Seas Cruises — eliminated e-mustering in recent months. Disney Cruise Line also recently eliminated e-mustering. However, most cruise lines continue to offer e-mustering.
The world's two biggest cruise brands, Royal Caribbean and Carnival Cruise Line, both said in January that they would not follow Norwegian in switching away from e-mustering. Both lines suggested that it was an innovation of recent years that enhanced passenger safety.
In a statement sent to TPG in January, Carnival suggested that lines that were doing away with e-mustering on ships were doing it not for safety reasons but to cut costs. The line noted that offering e-muster safety drills instead of in-person safety drills requires more staffing.
Cruise lines that use e-mustering must position crew members at muster stations for several hours on the first day of a cruise so that passengers can visit the stations for a brief orientation — a requirement of e-mustering. The result is that a significant number of crew members are tied up on embarkation day with the e-mustering process.
Related: The ultimate guide to Norwegian Cruise Line
"E-muster requires more staffing resources," Carnival noted in its statement to TPG. "But our experience with the e-muster process has been extremely positive, and we are able to provide our guests with critical safety information in a more individualized manner, including them understanding very specifically where their muster station is and how to get to it."
In other words, Carnival saw the e-muster process as, if anything, safer than the old style of in-person mustering.
Planning a cruise? Start with these stories: