With spring break in full swing and summer vacations on the horizon, you may be one of the many travelers attempting to renew their U.S. passports.
Unfortunately, processing times are increasing. It now is taking eight to 11 weeks for routine service and five to seven for expedited service.
Here's what you need to know about renewing your passport for upcoming travel.
Current processing times

As of March, passport turnaround times are up — previously, the times were six to nine weeks for routine service and three to five weeks for expedited service.
"As Americans are traveling internationally again, we are seeing unprecedented demand for passports. In Fiscal Year 2022, we issued more passports than ever before, and we are on track to break that record again for Fiscal Year 2023," a Department of State official told TPG. "We encourage all Americans to plan far ahead when considering international travel. These timeframes cover from when an application arrives at a passport agency until we issue a passport."
Although American travelers have always had to consider processing times as it relates to their ability to travel internationally, the service window has become an increasing concern due to the COVID-19 pandemic. The pandemic led to a backlog of applications and subsequent longer-than-average wait times across the board for some U.S. government agency services. Among these affected services are the four main Trusted Traveler programs run by U.S. Customs and Border Protection: Global Entry, TSA PreCheck, Nexus and Sentri.
Even so, processing times have decreased significantly from earlier during the pandemic. Simply based on my own experience, I had a failed retroactive attempt at renewal in June 2021, when routine processing times were 18 weeks.
When calculating the time it may take to receive your new passport, know the stated time frame begins the day the State Department receives your application — not the day you submit your application, by mail or otherwise. Plus, mailing times may contribute additional weeks to the door-to-door time it takes to receive your passport.
Other issues: Technology failures

Although applicants should be able to track their application status online, current technological issues prevent some applicants from doing so. If you applied in person or via mail to renew your passport from Feb. 6 to 13 and haven't been able to verify its status, it could take up to two weeks for your application status to change to "in process."
"During these 2 weeks, your application is delivered to a mail facility, your payment is processed, and your application is scanned and sent to us," the State Department says. "If your passport status update says 'Not Available,' your application and supporting documents are safely on their way to us."

For further tech issues, the State Department says applicants should call 855-865-7750 or email PPTOPR@state.gov.
The State Department offers travelers two types of special appointments for urgent international travel, for which you can attempt to make an appointment in person:
For emergency circumstances — such as a death — requiring travel within 72 hours or three business days, you must provide proof of a qualifying incident.
For nonemergency travel within 14 days or if you need a foreign visa within 28 calendar days, you must provide proof of travel.
Life-or-Death Emergency Service and Urgent Travel Service appointments can only be made via phone.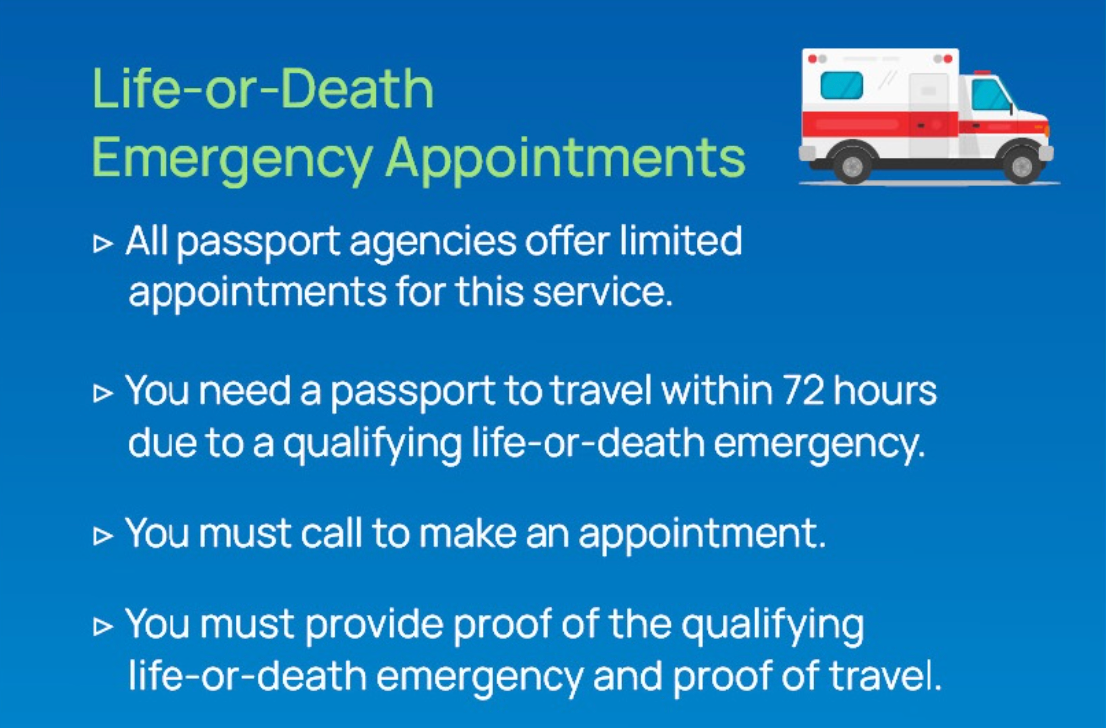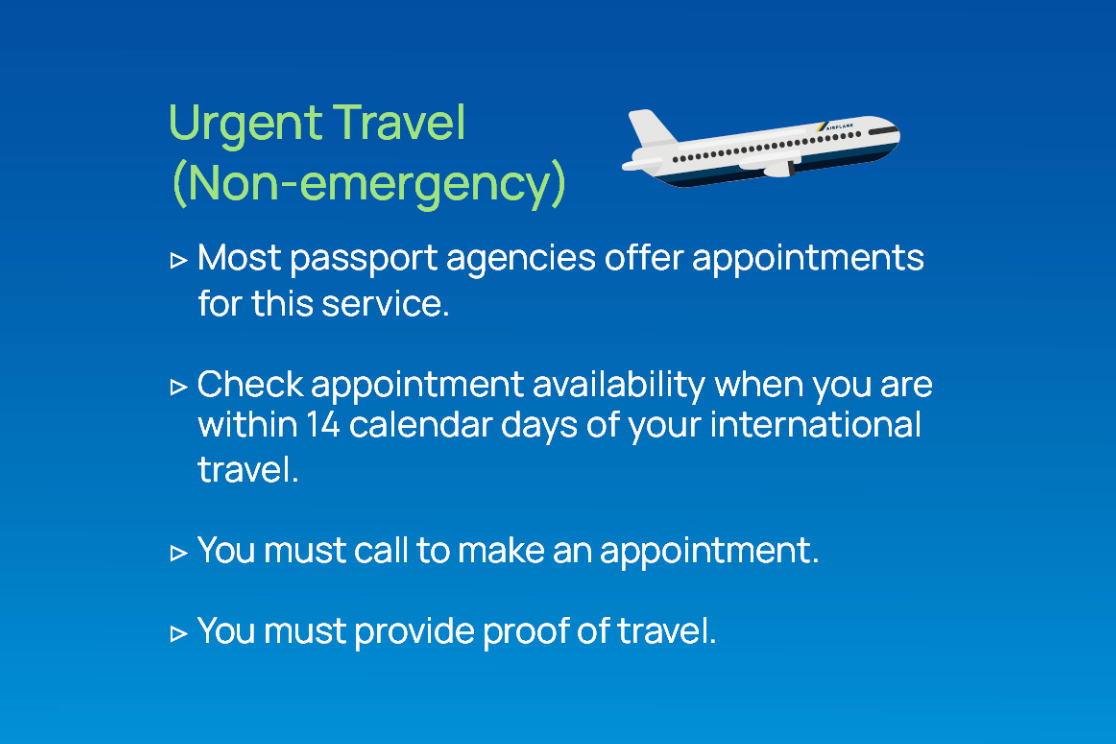 Bottom line
Looking ahead, passport processing times will likely increase with the summer travel uptick. This means you should renew your passport now for summer if you haven't already done so.
Plus, a potential government shutdown looming in June would only further delay processing times, so time is of the essence.
"Our processing times always fluctuate throughout the year based on changes in demand," per the State Department official.
Starting next month, Americans should be able to renew their passports online if they meet certain conditions. Even so, processing times mirror those done in person or via mail.
Related reading: