Editor's note: We've updated this post with new information.
---
It might feel premature to plan your next winter holiday now. However, January can be an ideal time to book travel for next winter using your points and miles.
Most major U.S. hotel chains and airlines (Southwest Airlines and Choice Privileges are two notable exceptions) let you book award nights and flights 11 to 13 months in advance.
You'll often find the best rates for peak-season travel when you book early, especially if you're booking with a program that prices its awards dynamically.
If you can book an award that has minimal change and cancellation fees, it's best to strike early — especially if you're limited to travel during school holidays. With this in mind, here are several trips families should consider booking now.
Book New Year's Eve 2023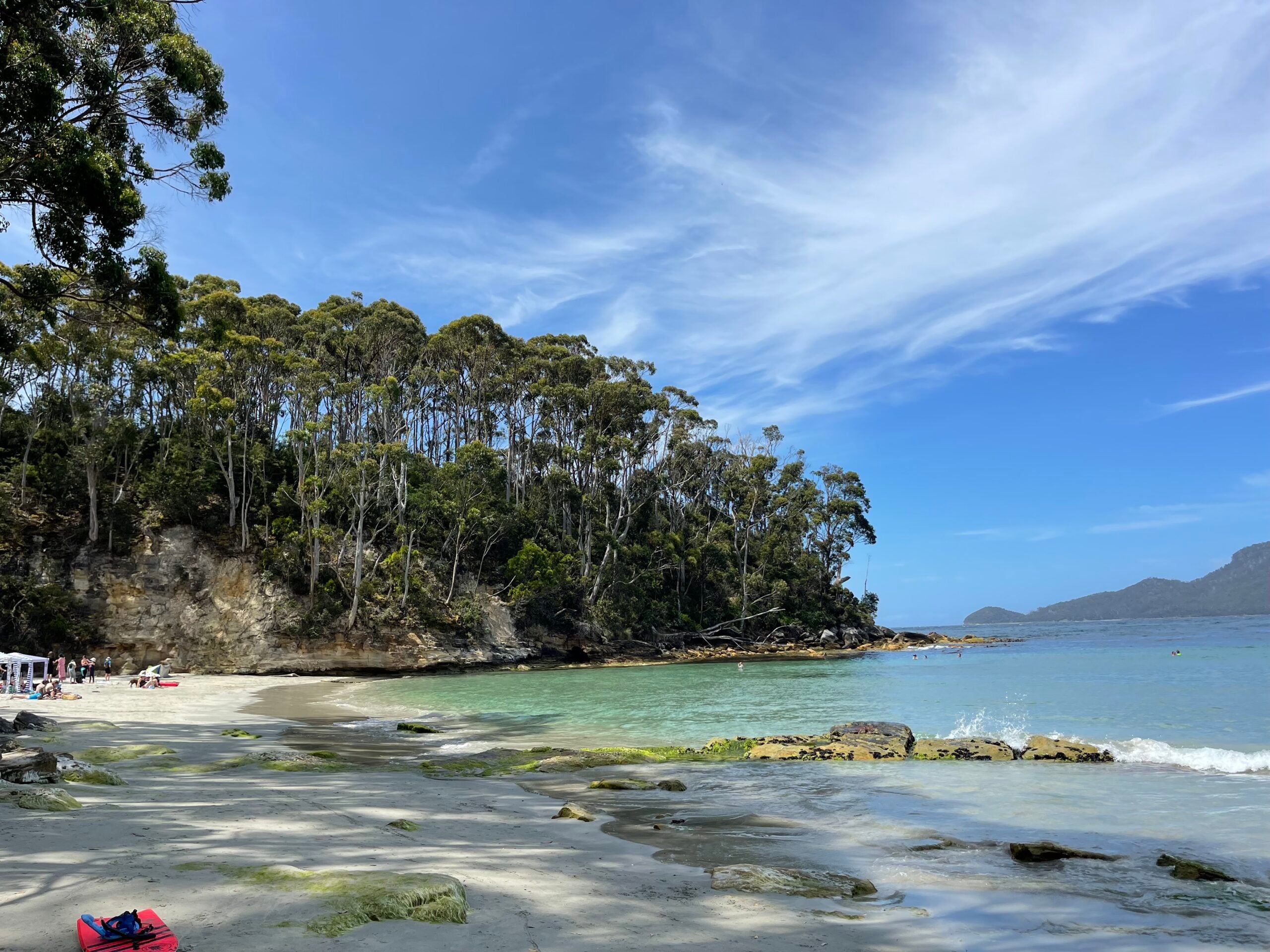 I spent New Year's Eve 2022 in Hobart, Tasmania, at the new, art-deco-inspired Tasman, a Luxury Collection hotel.
As I had booked my stay nearly 10 months before, I managed to redeem 35,000 Marriott Bonvoy points for a room that would have ordinarily sold for 750 Australian dollars ($520) per night.
The room featured stunning views of the harbor from the floor-to-ceiling windows, making it the ultimate vantage point for the New Year's Eve fireworks show.
There are currently some fantastic deals you can book for New Year's Eve 2023. Here are the current award and standard cash prices for some of our favorites:
Park Hyatt New York in New York City: 45,000 points or $2,067.85 (4.6 cents per point).
Hotel 50 Bowery in New York City: 23,000 points or $949.03 (4.2 cents per point).
Andaz Singapore in Singapore: 23,000 points or $523.96 (2.3 cents per point).
Park Hyatt Maldives Hadahaa in the Maldives: 35,000 points or $2,558.00 (7.3 cents per point).
Hyatt Place Dubai Jumeirah in Dubai: 6,500 points or $371.25 (5.7 cents per point).
Hyatt Regency Miami in Miami: 15,000 points or $654.27 (4.7 cents per point).
Mission Pacific Hotel in Oceanside, California: 17,000 points or $587.14 (3.5 cents per point).
I can virtually guarantee that as the holiday dates approach, these options will disappear or become significantly more expensive. The same can be said for airline redemptions, so go ahead and snag some award tickets with free or inexpensive change and cancellation fees (and then periodically check for price drops).
Related: TPG staffers share their credit card New Year's resolutions
Book holiday ski travel
Some families enjoy taking winter ski trips. If this sounds like your family — and you want value from your points and miles — now is an ideal time to book a ski trip for December 2023 or January 2024.
Here's a look at some options for redeeming World of Hyatt points at popular ski destinations for the Martin Luther King Jr. holiday weekend next year.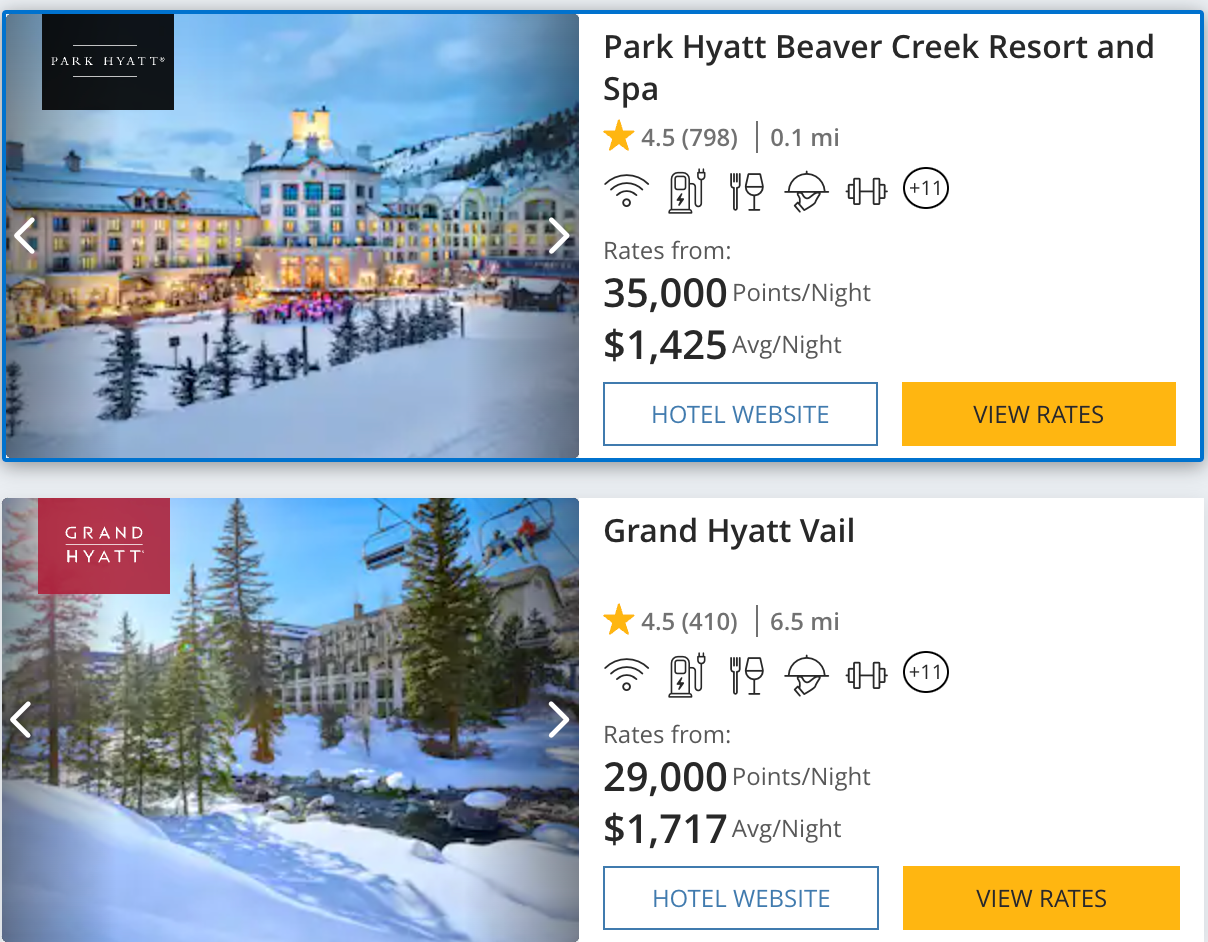 This award availability likely won't last. You might end up snagging a last-minute Hyatt award at a decent rate, but expect rates in programs that use fully dynamic award pricing to skyrocket.
This being said, you can redeem points for five nights and get the least expensive night free on most Marriott stays.
If you're seeking total luxury, consider redeeming 480,000 Marriott Bonvoy points to spend five nights just before Christmas at the St. Regis Park City.
Although that might sound steep, the same room booked on cash would cost almost $15,000. That means you'd be getting around 3.1 cents per Marriott point, roughly four times our valuation.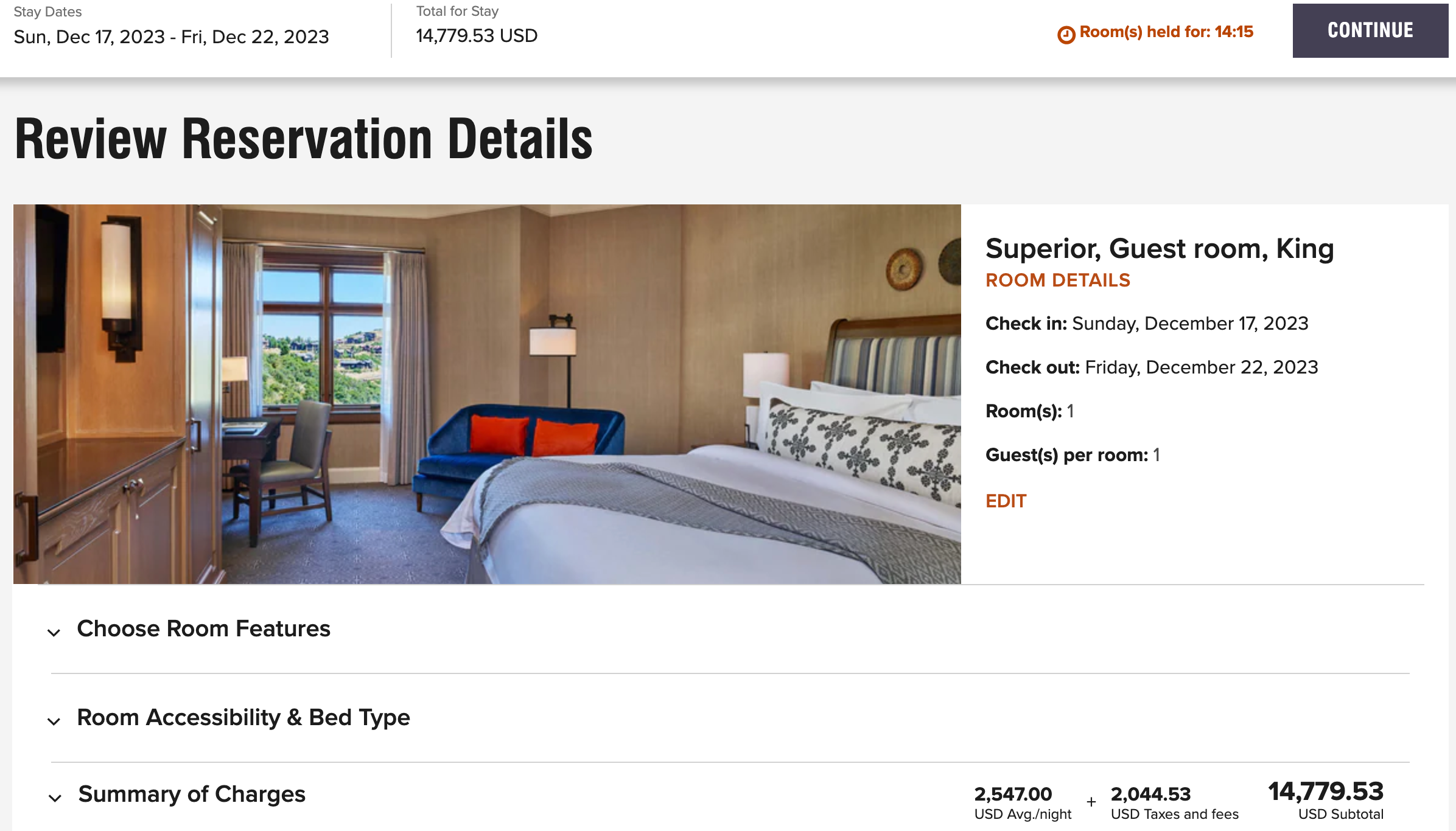 A more budget-friendly Marriott option is the Element Basalt-Aspen, which offers complimentary parking. Here, you can reserve a studio king room with a sofa bed and a fully stocked kitchenette with a cooktop, dishwasher, microwave, sink, full-sized refrigerator and freezer.
Five nights here just before Christmas costs 168,000 points or $2,238.39. By using points, you're getting 1.3 cents apiece.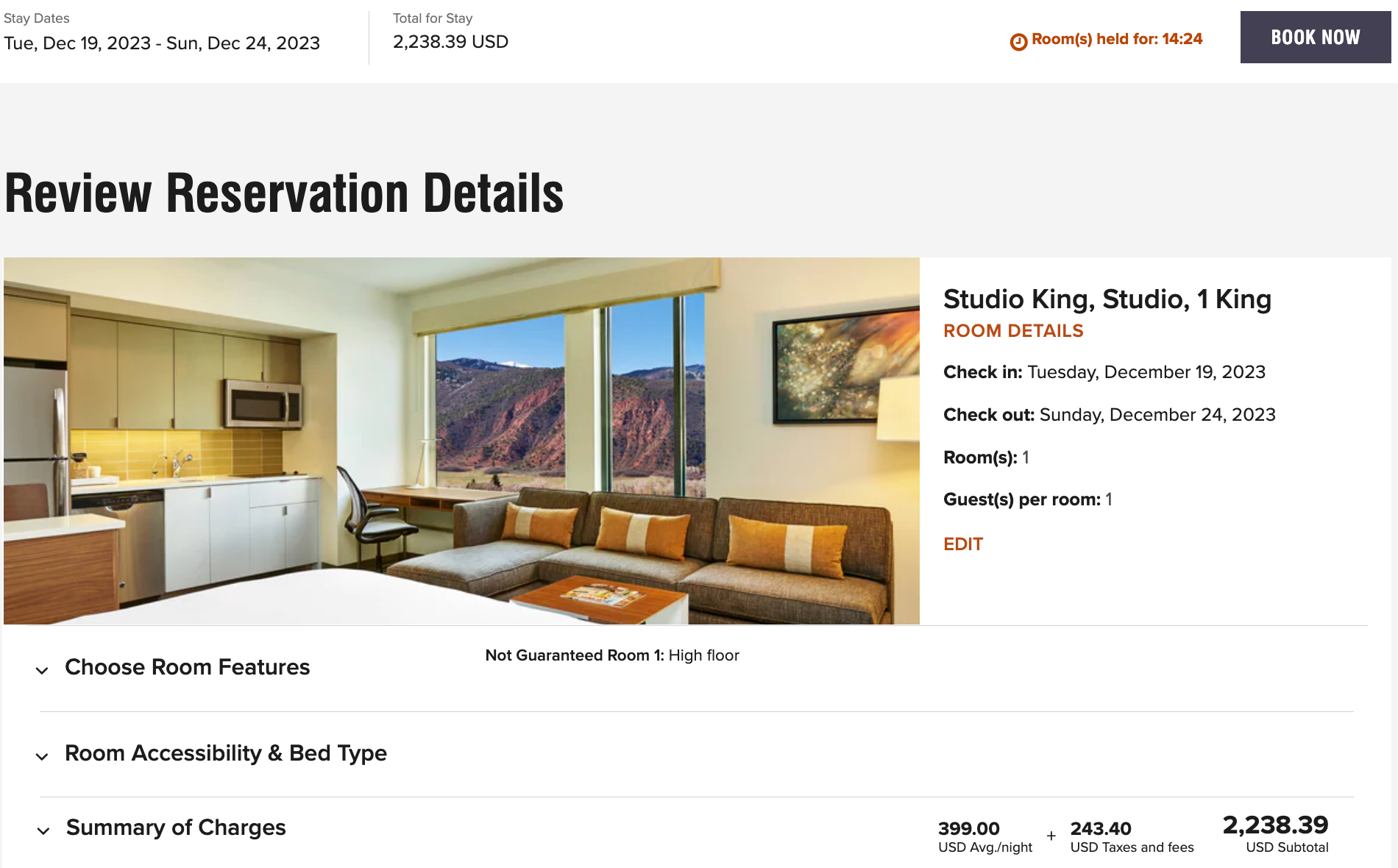 If you're a Hilton Honors elite member, you can also get the fifth night free using points. If you have Hilton points, consider the Hampton Inn & Suites Tahoe-Truckee. While this property doesn't offer ski in-ski out access, it should open winter award bookings soon, and we expect rates around 45,000 to 50,000 points per night.
Related: Planning a family ski trip this winter? Here's what you need to know
Book 2023 Thanksgiving and winter break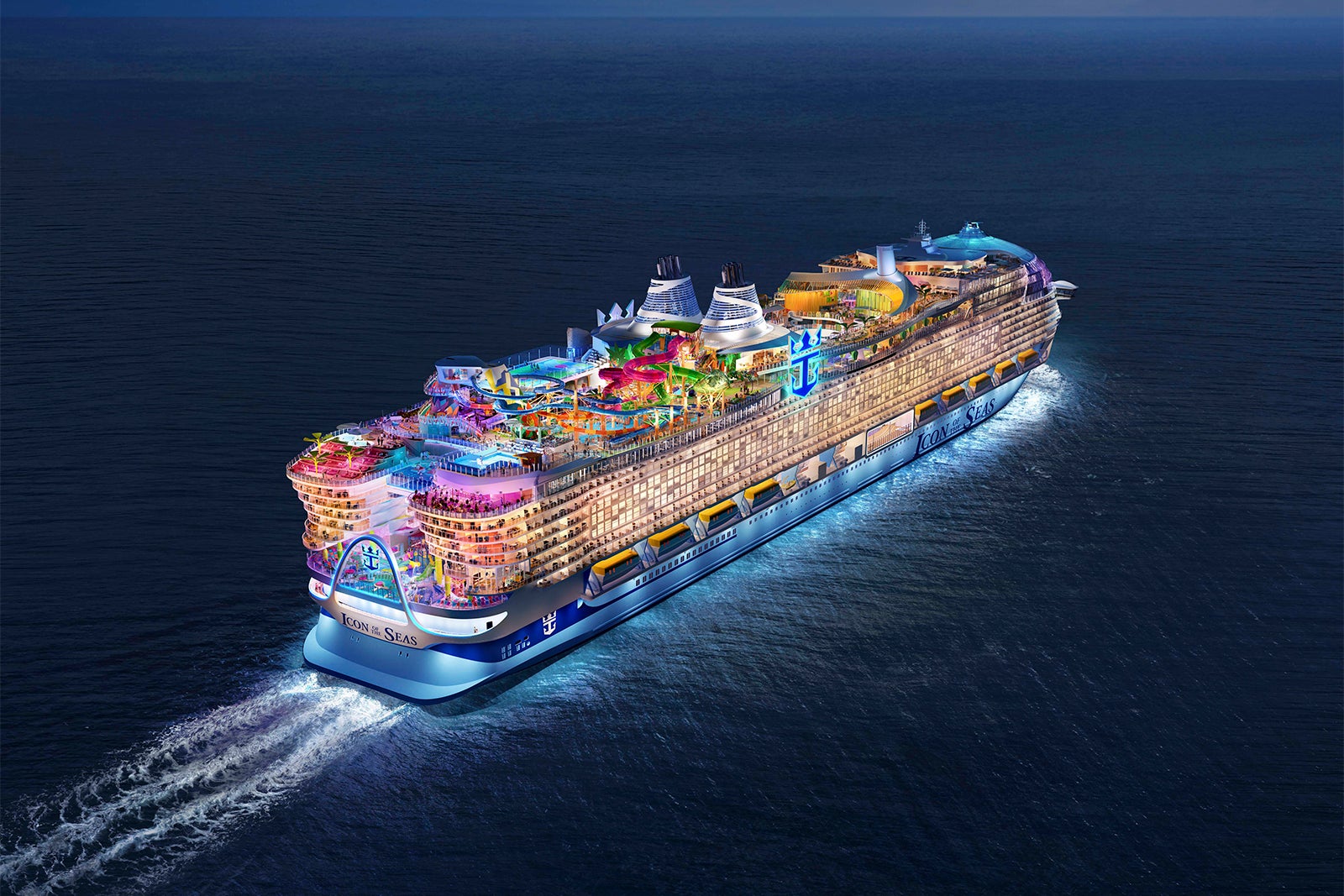 Even though cash rates could fall in the next couple of months, don't delay booking award travel for the holidays.
Award space on flights can be unpredictable. So if you're not finding what you're looking for, consider setting ExpertFlyer (owned by TPG's parent company, Red Ventures) alerts. That way, ExpertFlyer will notify you if a seat(s) becomes available.
Hotel award space generally becomes more limited closer to the holidays. Whether it's a trip to visit grandparents or an action-packed family cruise, take a few minutes to survey potential trips now and make some flexible award bookings.
Related: TPG's 10 top family vacation destinations
Bottom line
Last-minute award steals can happen, but families with set travel dates during peak seasons are best-served planning trips well in advance.
Plans can change, but jumping ahead of the curve with refundable award reservations can make for the ideal vacation.
Additional reporting by Summer Hull.