Qantas, Australia's flag airline, has relaxed its gender-based uniform rules, allowing employees of any gender to wear makeup, have long hair and opt for comfortable flat shoes.
The new policy was introduced as the airline prepares for a change in leadership, with current chief executive Alan Joyce stepping down after 15 years in the role. The announcement also follows pressure from the Australian trade union last year which called for Qantas to move its "uniform policy into the 21st century."
While the airline's uniforms have not changed, removing gender distinctions allows employees to better align their uniforms with their identities. The new policy will also apply to employees at Qantas' budget airline Jetstar.
"Fashions change, and so have our style guidelines over the years," Qantas said in a statement. "We're proud of our diversity as well as bringing our guidelines up to date."
The policy overhaul allows all employees, including pilots and flight attendants, to have long hair, provided it is styled in a low ponytail or bun; it also allows all staff members to wear makeup, regardless of gender. Female staff can forgo gender-stereotyped clothing items such as high-heeled shoes.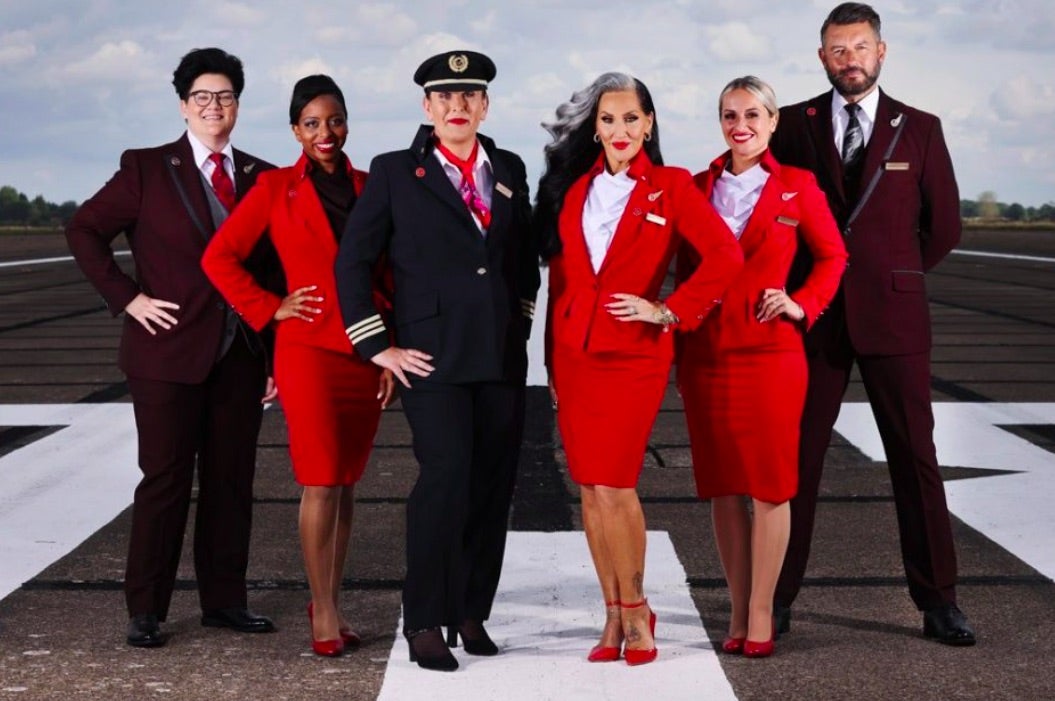 Certain guidelines, however, will remain in place. Employees must still cover visible tattoos, and hosiery must be worn with dresses or skirts. 
Qantas' decision to relax gender-based uniform rules aligns with a broader trend within the aviation industry. Airlines worldwide are slowly recognizing the importance of embracing inclusivity and accommodating the evolving expectations of both employees and passengers.
Last year, Virgin Atlantic introduced gender-neutral uniforms, allowing staff to express themselves authentically.
Qantas' relaxation of its gender-based uniform rules represents a significant step in promoting inclusivity within the airline industry.