Editor's note: This is a recurring post, regularly updated with the latest information.
---
It's no secret that shopping portals are an easy way to earn extra rewards on online purchases.
But with so many loyalty programs offering shopping portals, it can be difficult to know which portal has the best earning rate for a particular purchase without checking each portal individually. Luckily, there are several popular shopping portal aggregators that can help.
Searching your retailer on a shopping portal aggregator will show you the earning rates across various shopping portals. Then, you can initiate your purchase through the shopping portal that makes the most sense for you.
Today, we'll look at how to use a shopping portal aggregator to maximize your rewards.
What is a shopping portal aggregator?
A shopping portal aggregator collects and displays online shopping portals and their current earning rates for popular retailers. Most shopping portal aggregators also highlight some online shopping portal promotions on their homepage.
Related: The beginners guide to airline shopping portals
Which shopping portal aggregator is best?
I use Cashback Monitor to compare shopping portal returns, but some TPG staffers prefer Evreward. The sites largely operate the same.
If you use Google Chrome, another option is to download a shopping portal aggregator extension like Cashback Comparison. These extensions use the URL of the site you are browsing to find and compare online shopping portal rates for the site.
Related: How I'm earning rewards 5 different ways on a Hotels.com booking
How do I use a shopping portal aggregator website?
To use a shopping portal aggregator website, go to the site and enter the name of the merchant with which you want to make a purchase. You can then quickly compare your potential earning rates across various online shopping portals.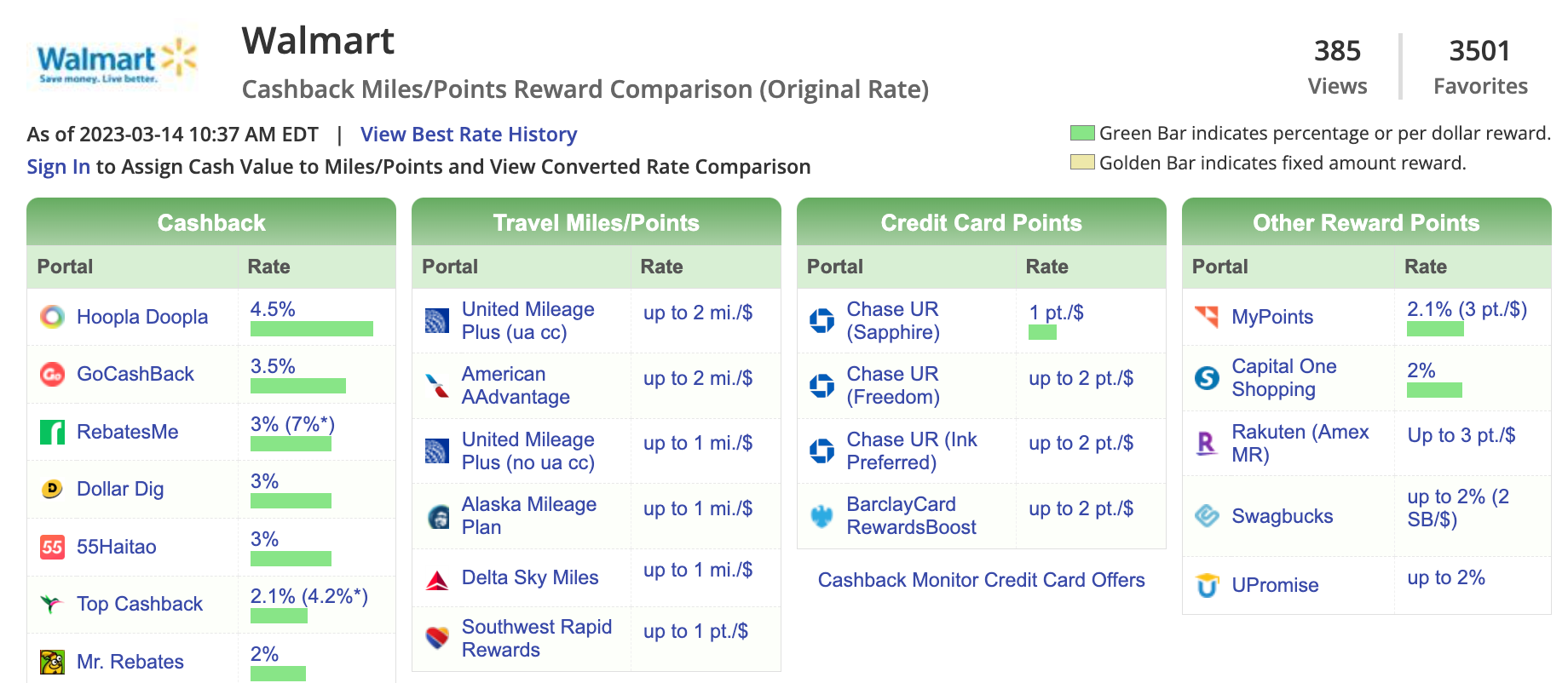 Once you've decided which online shopping portal to use, click on the portal name, which will take you to the online shopping portal's website. Here, you can log in, confirm earning rates and check the fine print for exclusions. After you initiate a shopping session, you can complete your purchase.
Related: The best credit cards for online shopping
Why should I use a shopping portal aggregator?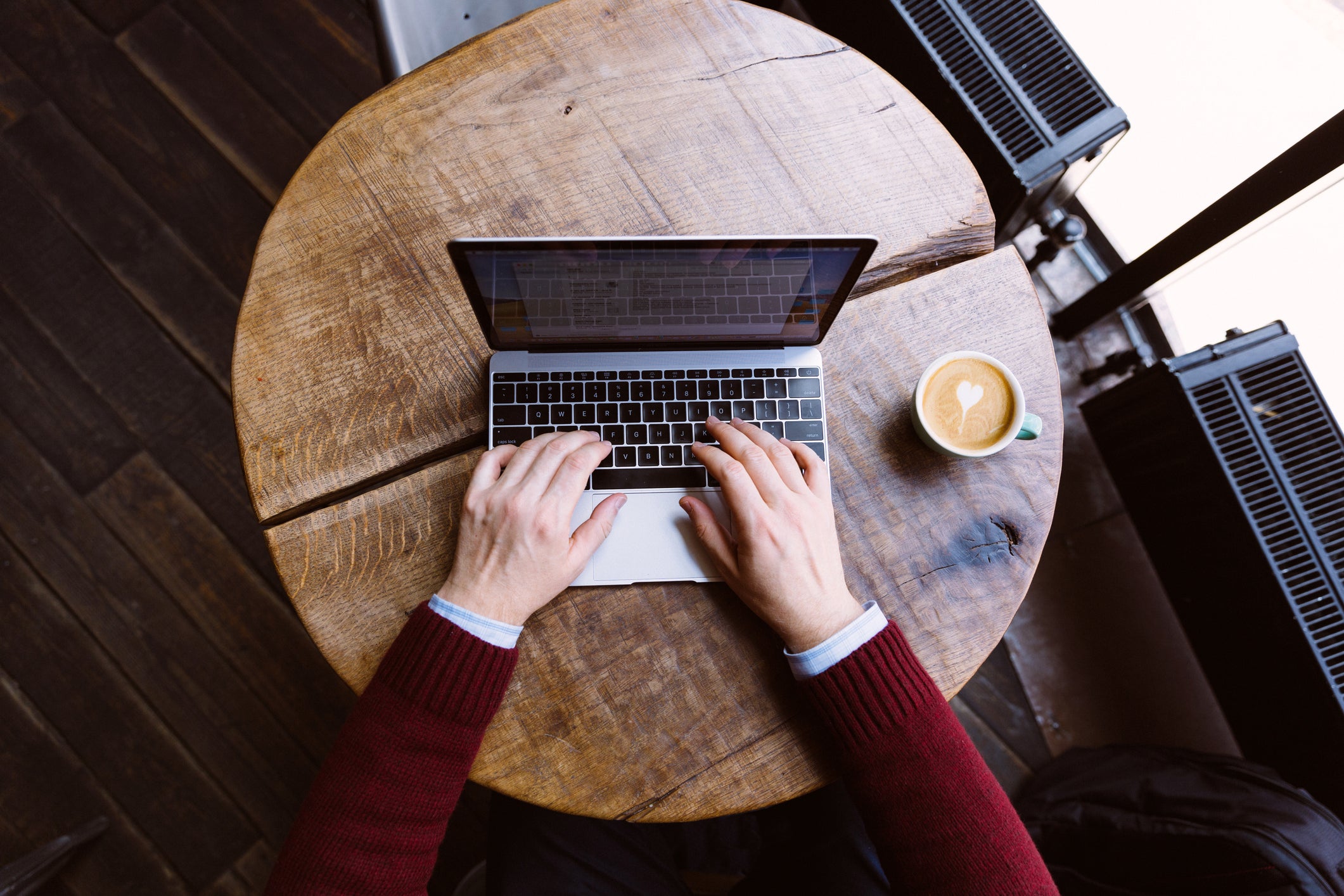 Shopping portals can help you build a diversified points and miles portfolio. For example, a Delta Air Lines flyer may use the American Airlines AAdvantage shopping portal for a Viator purchase. After all, American AAdvantage had this merchant's best earning rate for airline miles when we refreshed this story.

You might also have multiple loyalty programs with which you're willing to earn rewards through shopping portals. And as you can see in the above example, some earning rates may be temporarily elevated. Plus, not all shopping portals partner with every merchant.
Starting with a shopping portal aggregator when you're ready to make an online purchase can help you find the best portal to use for your preferred merchant.
Related: How 1 Chrome plug-in can earn you extra points or cash back
How to decide which online shopping portal to use
Once you've used a shopping portal aggregator to compare offers, you must decide which online shopping portal to use.
We recommend using our monthly valuations to see which program provides the highest return. But you also have to consider your personal preferences. For example, you might use Rakuten to earn American Express points since American Express Membership Rewards points are among the most valuable rewards. And, of course, the American Airlines shopping portal is a popular choice since it lets you earn Loyalty Points toward American Airlines elite status.
Regardless, be sure to read the fine print for each merchant. For example, some portals may earn "up to" a particular rate or exclude certain types of purchases.
Related: How I use cash back — not just points and miles — to hit my travel goals
Bottom line
Unless you're committed to just one shopping portal, starting with an online shopping portal aggregator is worthwhile.
Of course, rewards earned through online shopping portals are on top of what you'll earn from your credit card purchase. So, when you combine online shopping portals with one of the best credit cards for online shopping, you can earn more points and miles by double dipping.
Additional reporting by Liz Hund and Kyle Olsen.