Editor's note: This is a recurring post, regularly updated with new information.
---
There are many ways to redeem points and miles for things beyond airfare and hotels. One way is the Marriott Bonvoy Moments program, which lets you redeem Marriott Bonvoy points for various experiences.
Some Marriott Bonvoy Moments have a set redemption rate. But you'll need to compete against other members via an auction for some experiences. The Marriott Bonvoy Moments offerings change frequently; when we published this story, options included VIP access at the Sydney WorldPride parade, NCAA March Madness packages and box seats at a Chicago Cubs game.
In this guide, we'll take a closer look at the Marriott Bonvoy Moments program, including how it works and how it can offer exceptional value.
Overview of Marriott Bonvoy Moments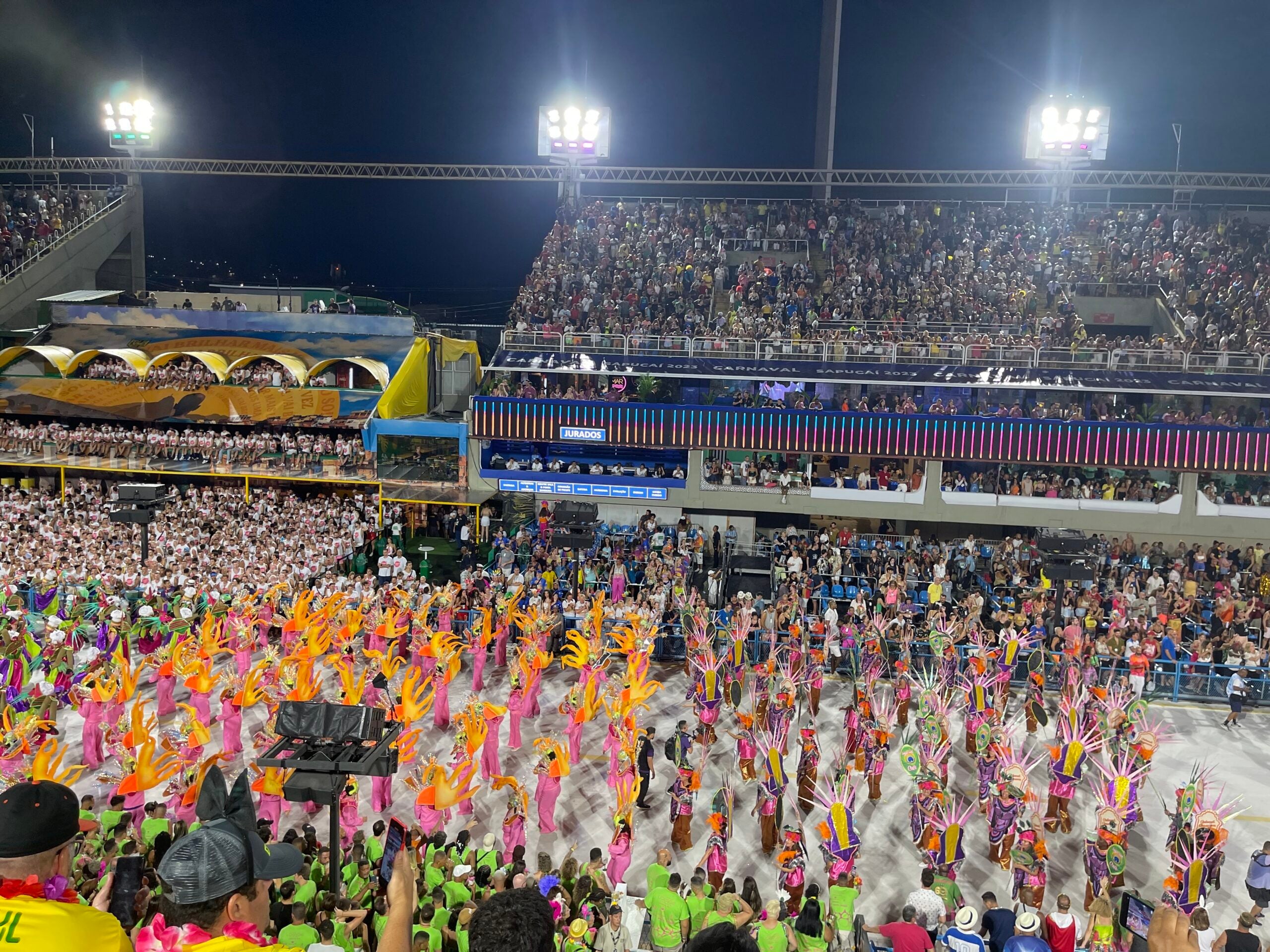 Four types of Marriott Bonvoy Moments are available:
The list of available moments changes regularly as new experiences are added and existing ones sell out. You can click on any of the above links or visit the Marriott Bonvoy Moments homepage for a complete list of current awards available using your Marriott Bonvoy points.
To offer unique experiences, Marriott Bonvoy Moments partners with several companies. These partners include American Express, Chase, Chicago Cubs, Madison Square Garden, Manchester United, Mercedes-Benz Arena, NFL, PepsiCo and Visa.
You can only redeem points for a maximum of five experiences per calendar year, and you're limited to no more than two redemptions per event. After reaching those limits, you'll have to wait until Jan. 1 of the following year.
Related: When does it make sense to transfer Marriott points to airlines?
Auctions and packages
You can redeem Marriott points for Marriott Bonvoy Moments in two ways: bid on an auction or redeem for a fixed-price experience.
For fixed-price experiences, you redeem a fixed number of points to immediately confirm a package. For example, when we updated this story, you could redeem 75,000 points for two people to watch Muse from the Marriott Bonvoy Luxury Suite at Madison Square Garden. To book a fixed-price experience, sign in and follow the on-screen prompts to redeem your points.

However, many Marriott Bonvoy Moments are only available in an auction format. This means you have to bid against other members and hope you have the highest bid when the auction ends.
You can place a manual bid, which automatically increases the current high bid by the bid increment amount. Or you can set a maximum bid that will allow you to automatically outbid anyone else until you reach the maximum you specified. However, you will be automatically disqualified if your bid exceeds your available points.
You may occasionally see Marriott Bonvoy Card Member Events, which are paid or complimentary with reservation. However, as the name indicates, these are reserved for members with a cobranded Marriott credit card.
For additional details on Marriott Bonvoy Moments, check out the list of frequently asked questions.
Related: What is Marriott Bonvoy elite status worth?
How to book
Fortunately, Marriott Bonvoy Moments are quite simple to bid on or book. Here's how:
Navigate to the Marriott Bonvoy Moments homepage, and find the experience that interests you.
Select "Sign in now."
Enter your Marriott Bonvoy account credentials, then click "Sign in."
If it's a flat-rate package, select the quantity (if necessary), then click "Redeem now." Or, if it's an auction, enter your one-time bid and (if desired) the maximum bid you're willing to pay before clicking "Bid now."
Complete any additional steps for the given package to finalize your redemption or bid.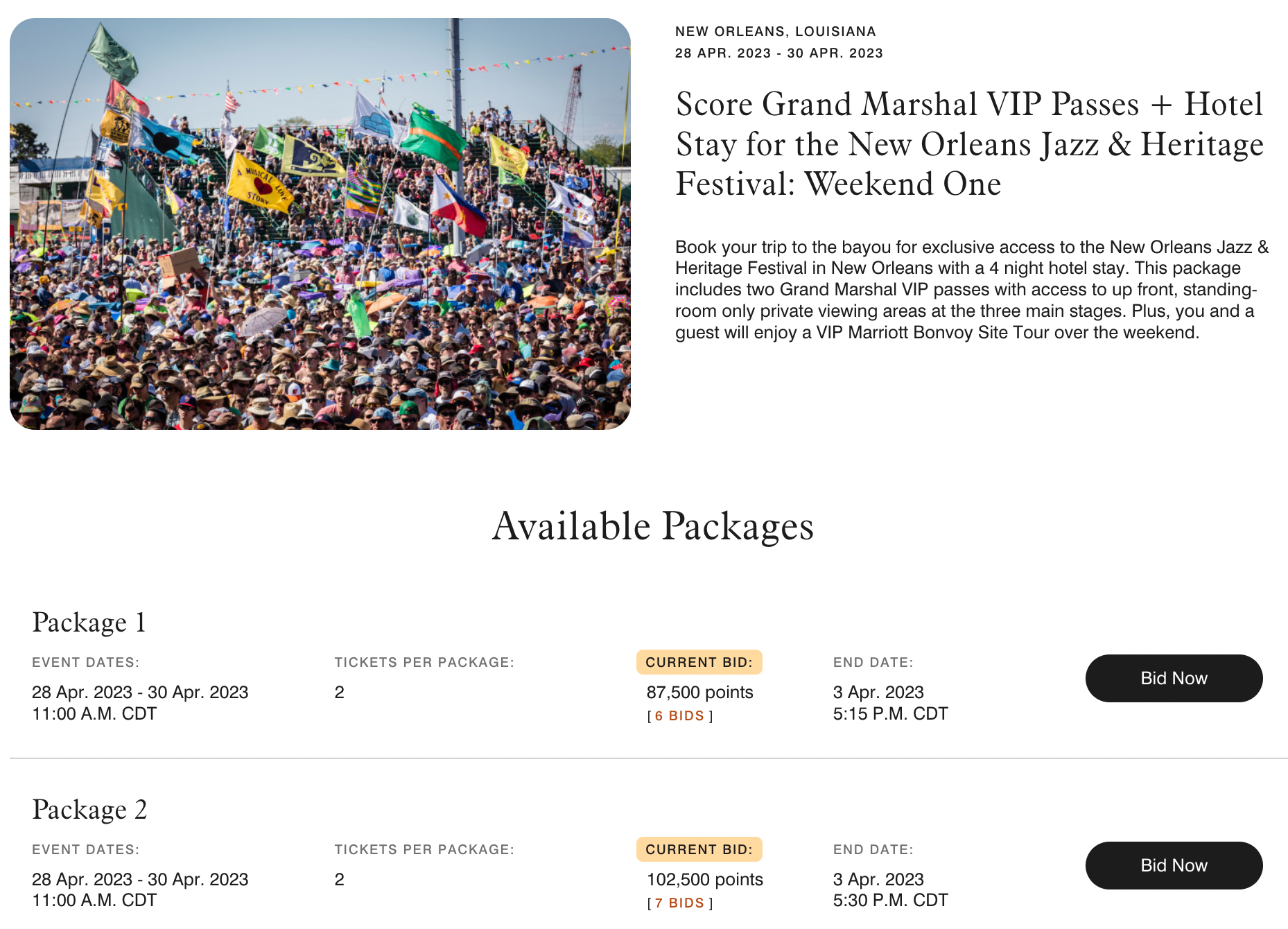 All package redemptions are final. And once you've submitted a bid for an auction, you can't go back and withdraw it. So be sure this is how you want to redeem your Marriott points before making a bid or redemption.
Additionally, these packages are not transferable unless otherwise noted. So, be certain you can attend the experience before confirming your redemption or bid.
Related: 7 ways to maximize Marriott Bonvoy award night redemptions
How to value Marriott Bonvoy Moments
You may want to ensure you get a good deal when redeeming your Marriott Bonvoy points.
While you might be able to recreate some Marriott Bonvoy Moments on your own, many offer access to unique events that aren't otherwise available. As a result, it can be difficult to truly value Marriott Bonvoy Moments. A non-soccer fan might not get much value from redeeming for a Manchester United package, while a die-hard fan might happily spend hundreds of thousands of Marriott points for a VIP experience.
That being said, you can estimate the value of these redemptions by looking at publicly available experiences. For example, when we updated this story, you could have redeemed 30,000 Marriott points for you and a guest to see Michael Bublé at Avicii Arena.

We found comparable seats for 2,180 Swedish kronor each (around $210). As such, you would have gotten a redemption value of roughly 1.4 cents per point (which is higher than TPG's most recent valuation of Marriott points at 0.84 cents apiece) by booking this experience.
Another Marriott Bonvoy Moments experience somewhat replicable on your own is the Rainbow Republic, Sydney WorldPride 2023's Closing Concert. This experience is an auction, and the current top bid when we updated this story was 50,000 points for two tickets.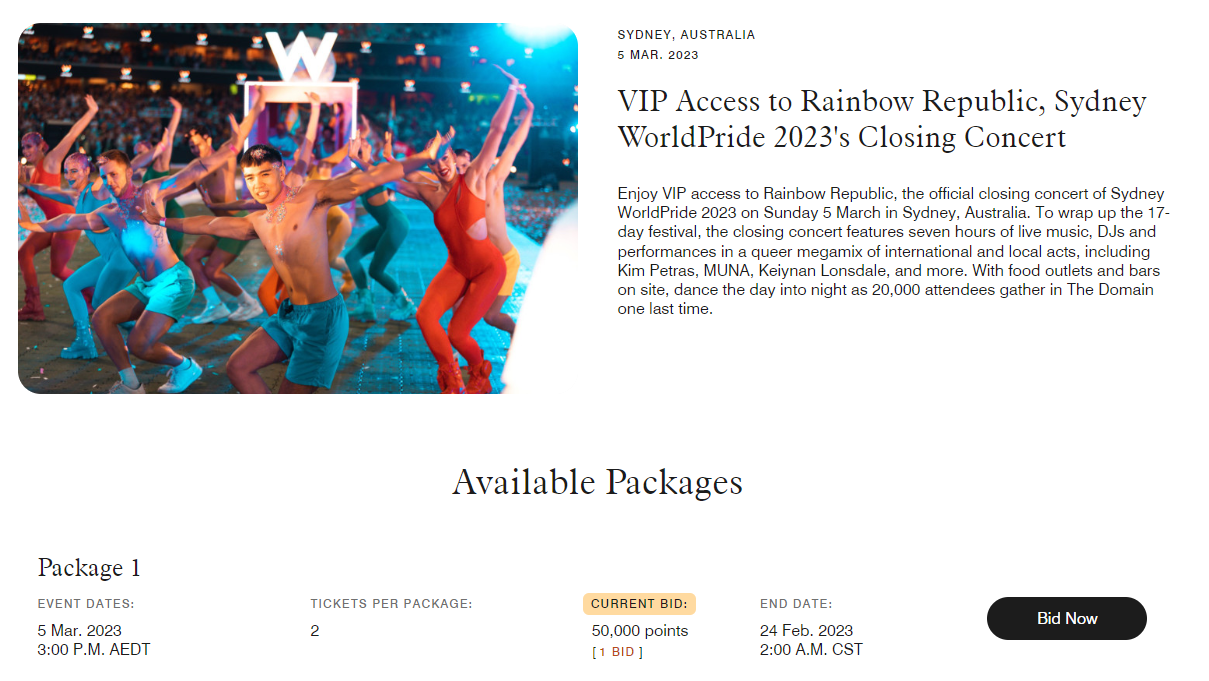 While Marriott Bonvoy Moments offers VIP access, buying general admission tickets when they next go live will cost 139 Australian dollars (around $96). So, if you value general admission tickets the same as VIP access, the 50,000-point bid would give you a redemption rate of 0.38 cents per point.
One major use case of Marriott Bonvoy Moments is access to exclusive or sold-out experiences. If you can enjoy a concert from your favorite artist or see your favorite team compete from the comfort of a luxury suite, that might be your best redemption ever.
Related: How 1 TPG staffer is spending over 5 million Marriott Bonvoy points
Earning Marriott points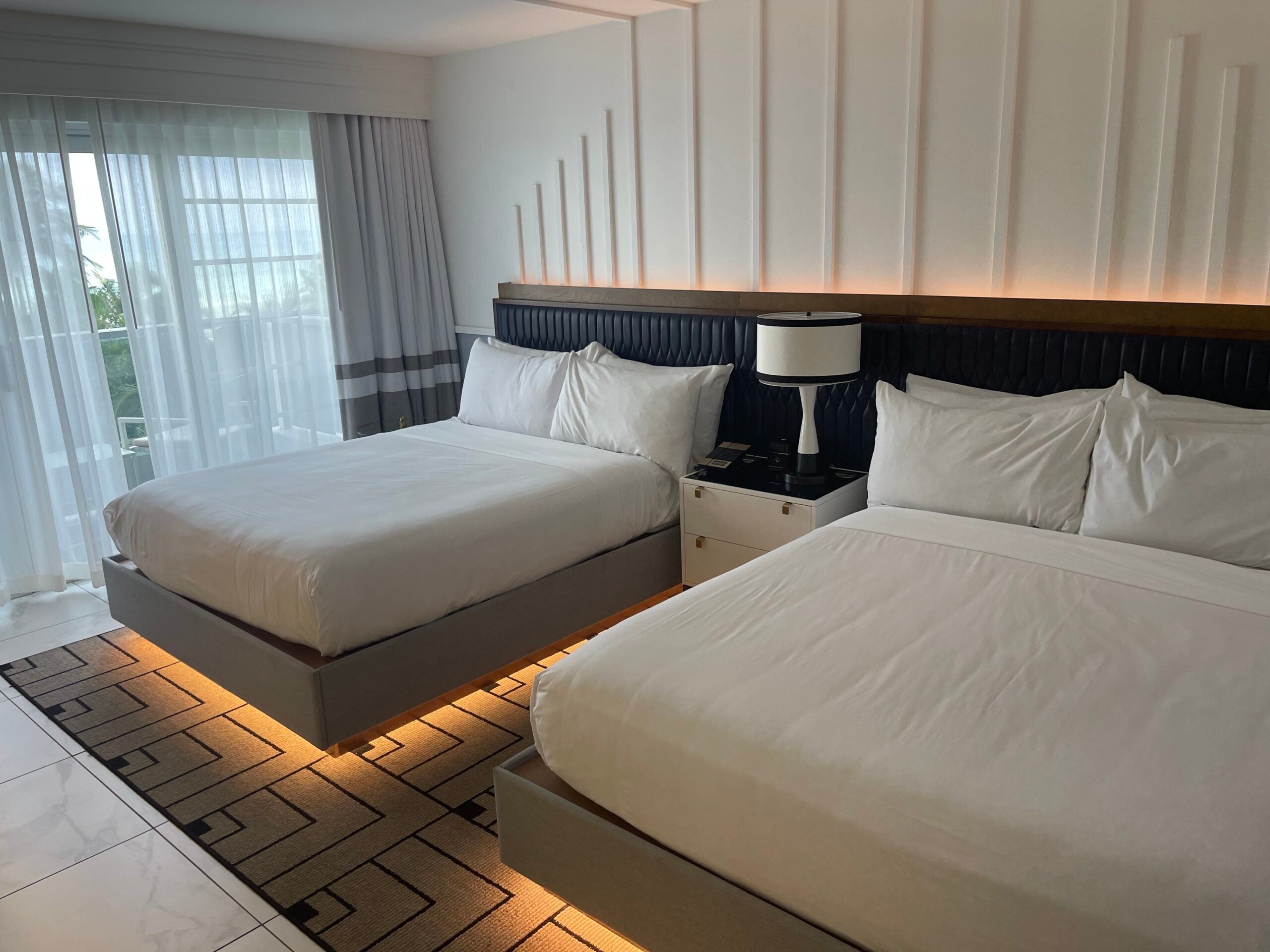 If you're interested in boosting your Marriott Bonvoy account balance, there are many ways to earn Marriott points. However, if you don't need the points immediately, you may want to open a new Marriott Bonvoy credit card. Here are some cards and their current welcome bonuses:
You can transfer American Express Membership Rewards and Chase Ultimate Rewards points to Marriott Bonvoy at a 1:1 transfer ratio. You can also occasionally buy Marriott Bonvoy points at a discounted rate.
Related: Are you eligible for a new Marriott Bonvoy card? This chart tells you yes or no
Bottom line
If you want tickets to a special event, check what Marriott Bonvoy Moments offers. Depending on the specific event, Marriott Bonvoy Moments can be a great way to maximize Marriott points. Some packages even include one or more nights at a Marriott Bonvoy hotel.
Additional reporting by Kyle Olsen.
For rates and fees of the Marriott Bonvoy Brilliant Amex, click here.
For rates and fees of the Amex Marriott Bonvoy Bevy, click here.
For rates and fees of the Marriott Bonvoy Business Amex, click here.