With a quality earning rate and discounts on gas, the BPme Rewards Visa Credit Card can help you save on your road trips this summer (and beyond.)
The card has valuable earnings rates and perks. And right now through August 1, new cardholders can earn 50 cents off per gallon on every gallon at BP and Amoco during the first 60 days of cardmembership.
To decide whether it merits a place in your wallet, let's look at this card's features and the value you can get from the current sign-up bonus.
The information for the BPme Visa card has been collected independently by The Points Guy. The card details on this page have not been reviewed or provided by the card issuer.
BPme Rewards welcome offer
Rather than a stash of points or a one-time cash-back bonus, the BPme Visa card has an introductory offer of 50 cents off per gallon on every gallon at bp and Amoco during the first 60 days. New cardholders must apply by August 1 to be eligible.
Of course, the exact value of this sign-up bonus will depend on how much gas you purchase during those 60 days. Purchasing 100 gallons of fuel during the introductory period would make your welcome bonus worth $50. It'd be worth $500 if you purchased 1,000 gallons of gas in those 60 days.
After the introductory period, the standard discount will apply; cardholders earn 15 cents off per gallon at BP and Amoco gas stations in the U.S. You can find locations here.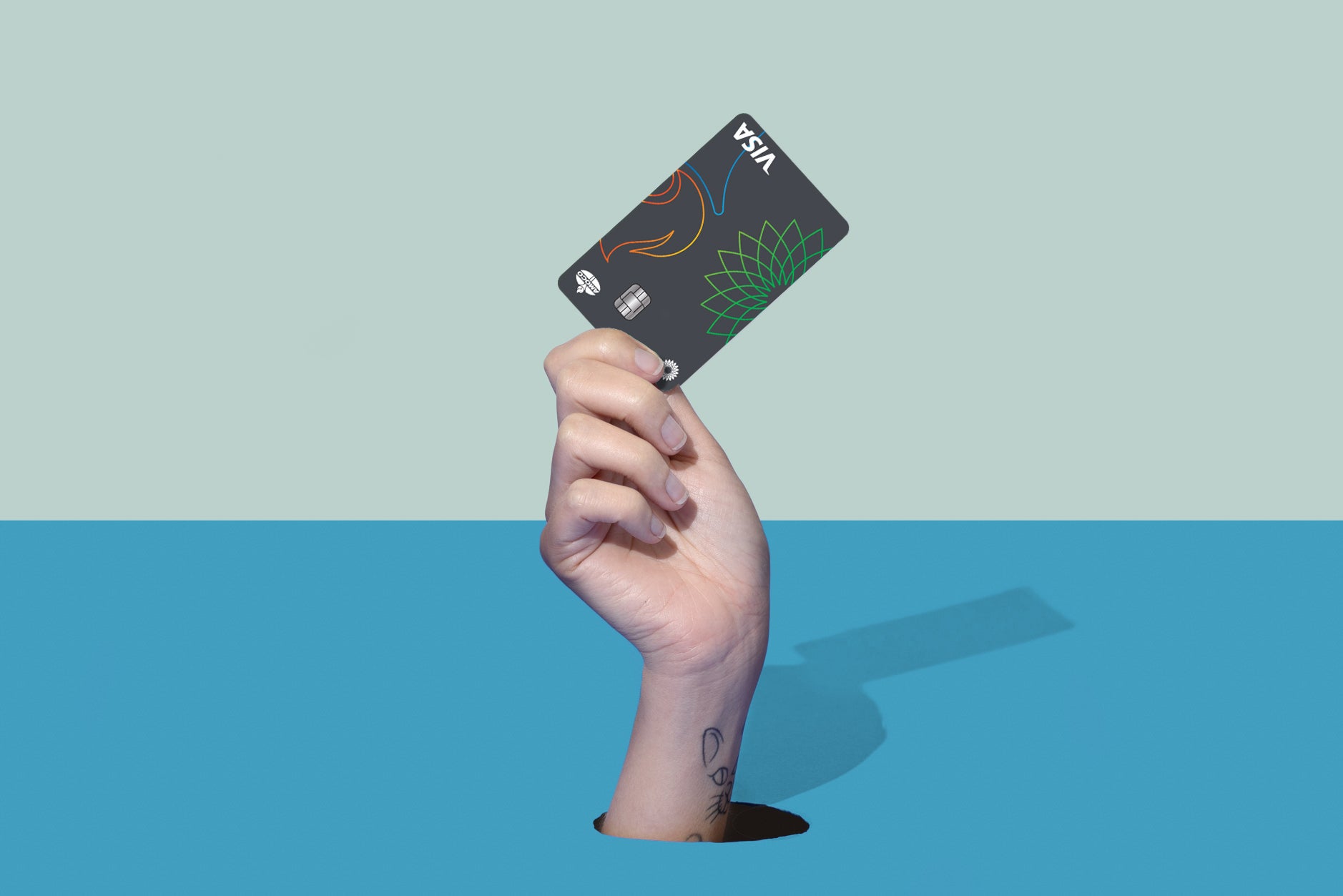 BPme Rewards Visa Credit Card benefits and perks
The BPme Visa card is issued by First National Bank of Omaha and can be issued as a Platinum Edition Visa Card or a Visa Signature Card, depending on your creditworthiness and credit limit you are given upon account approval.
Cardmembers can enjoy benefits like free access to their FICO credit score, zero liability for fraud on the account, roadside dispatch through Visa and multiple ways in which to redeem rewards. Options include cash back, statement credits, gift cards from major retailers and travel experiences.
There are no limits to rewards-earning, and the card has no annual fee. However, there is a 3% foreign transaction fee — so this won't be your best bet for purchases outside the country.
The cardmember perk you may be most interested in is the automatic discount of 15 cents per gallon on all BP and Amoco fuel purchases made in the U.S. using your card. This is a built-in perk of holding the card, and it's automatically applied to the price at the pump.
Related: Gas prices continue to surge as summer travel begins: 5 ways to save at the pump
BPme Rewards earning structure
Beyond the automatic discounts on gas purchases at BP and Amoco stations, BPme Visa cardholders can earn cash back across several other merchants:
5% cash back on non-fuel purchases at BP and Amoco stores (including convenience store and carwash purchases).
3% cash back on grocery purchases.
3% cash back on dining purchases (including restaurants, takeout and food delivery services).
1% cash back on all other qualifying purchases.
For those interested in cash-back rewards, these earning rates on groceries and dining are quite solid.
However, it's important to note that you do not earn rewards on fuel purchases at BP and Amoco, since you already receive a discount (detailed above). You also won't receive the fuel discount if you pay with a mobile wallet, as these purchases will be treated as "all other purchases" and earn 1% back.
You can read the full terms of the card and its rewards program here.
Bottom line
Earning 3% back on groceries and dining purchases is competitive but likely won't be the best credit card for these bonus categories. However, the fuel discount is the most attractive feature of the BPme Rewards Visa Credit Card.
Saving cents on the gallon can really add up if you buy a lot of gas. And if you act fast, you can get that healthy welcome offer of 50 cents off per gallon in your first 60 days — this offer ends August 1, though, so jump on it soon.
Official application link: BPme Rewards Visa Credit Card
Additional reporting by Ryan Wilcox.