Editor's note: We've updated this post with the latest information.
---
As a transfer partner of many transferable points programs — and one of the best ways to book Singapore Airlines' coveted Suites first-class product — there's a lot to love about Singapore Airlines' KrisFlyer program.
Even if Singapore isn't in your travel plans, KrisFlyer's Star Alliance and non-alliance award charts have some hidden gems you should be aware of. Today, we'll take you through the ins and outs of Singapore Airlines KrisFlyer, so you can decide if KrisFlyer miles are of value to you.
Program overview
Singapore Airlines is the flag carrier of Singapore, offering connections to major cities in Asia, Europe, North America and beyond. The airline also has several fifth-freedom routes, some of the most well known being New York to Frankfurt; Houston to Manchester, England; and Los Angeles to Tokyo.
The Singapore Airlines KrisFlyer loyalty program has continued to publish an award chart (PDF link), so you can redeem your miles at a predictable rate. However, it publishes a different award chart for flights flown by partners. For example, here's the Star Alliance award chart (PDF link) and the Alaska Airlines award chart (also a PDF link).
When flying Singapore Airlines and its partners, you earn KrisFlyer miles based on the distance flown. This aspect of the program may appeal to U.S.-based travelers who don't find it beneficial that United awards miles based on the ticket price.
Finally, the airline has two basic elite status tiers, with the higher end offering Star Alliance Gold benefits. In addition, Singapore Airlines has two special elite status tiers for big spenders. We'll take a closer look at how to earn Singapore Airlines' elite status and give an overview of each tier's benefits later in the article.
Related: You can now convert Singapore KrisFlyer miles to Marriott points — but should you?
Earning Singapore KrisFlyer miles
There are several ways to earn KrisFlyer miles. You can earn by flying on Singapore Airlines and its Star Alliance partners, like United Airlines and Air Canada. You can also transfer miles from different credit card programs, stay with hotel partners and make purchases through the KrisFlyer shopping portal.
Earn by flying with Singapore Airlines
When you fly with Singapore Airlines, you'll earn miles based on distance flown and fare class. Here's what you'll earn on tickets issued and operated by Singapore Airlines:
| | | |
| --- | --- | --- |
| Cabin | Bonus | Fare class |
| Suites and first class | 200%. | A, F. |
| Business class | 150%. | C, J, Z. |
| Business class | 125%. | D, U. |
| Premium economy | 125%. | S, T. |
| Premium economy | 100%. | R, L P. |
| Economy | 100%. | B, E, Y. |
| Economy | 75%. | H, M, W. |
| Economy | 50%. | K, N, Q, V. |
To calculate how many miles you'll earn on a flight, find your ticket's fare class in the email confirmation you received after booking your flight. Then, head to the Singapore Airlines miles calculator.
For example, a premium economy Lite fare (indicated by the R fare class) earns 8,440 miles on a one-way flight from San Francisco to Singapore if you don't have any elite status with KrisFlyer. That's 100% of the flight distance.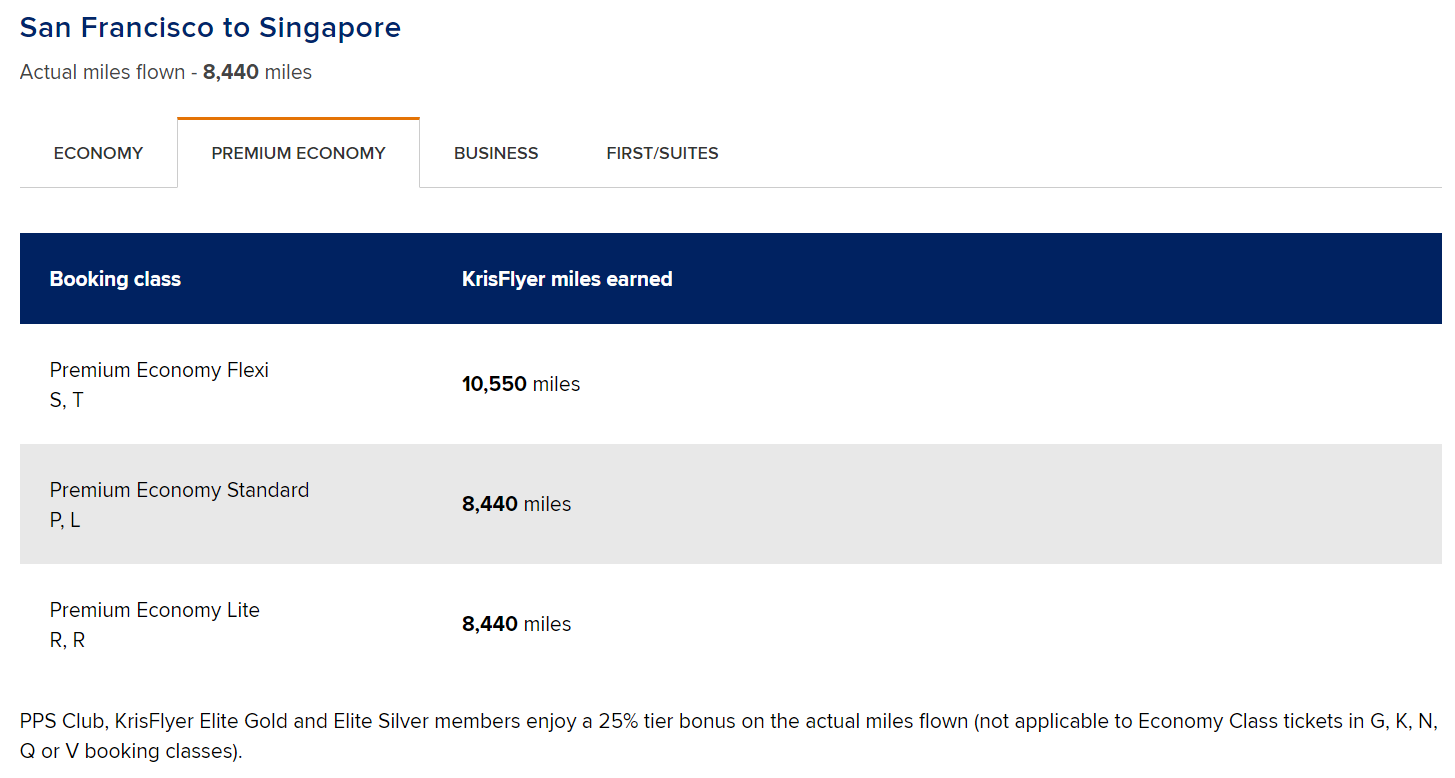 Related: When you will (and won't) earn miles on your flight
Earn with partner flights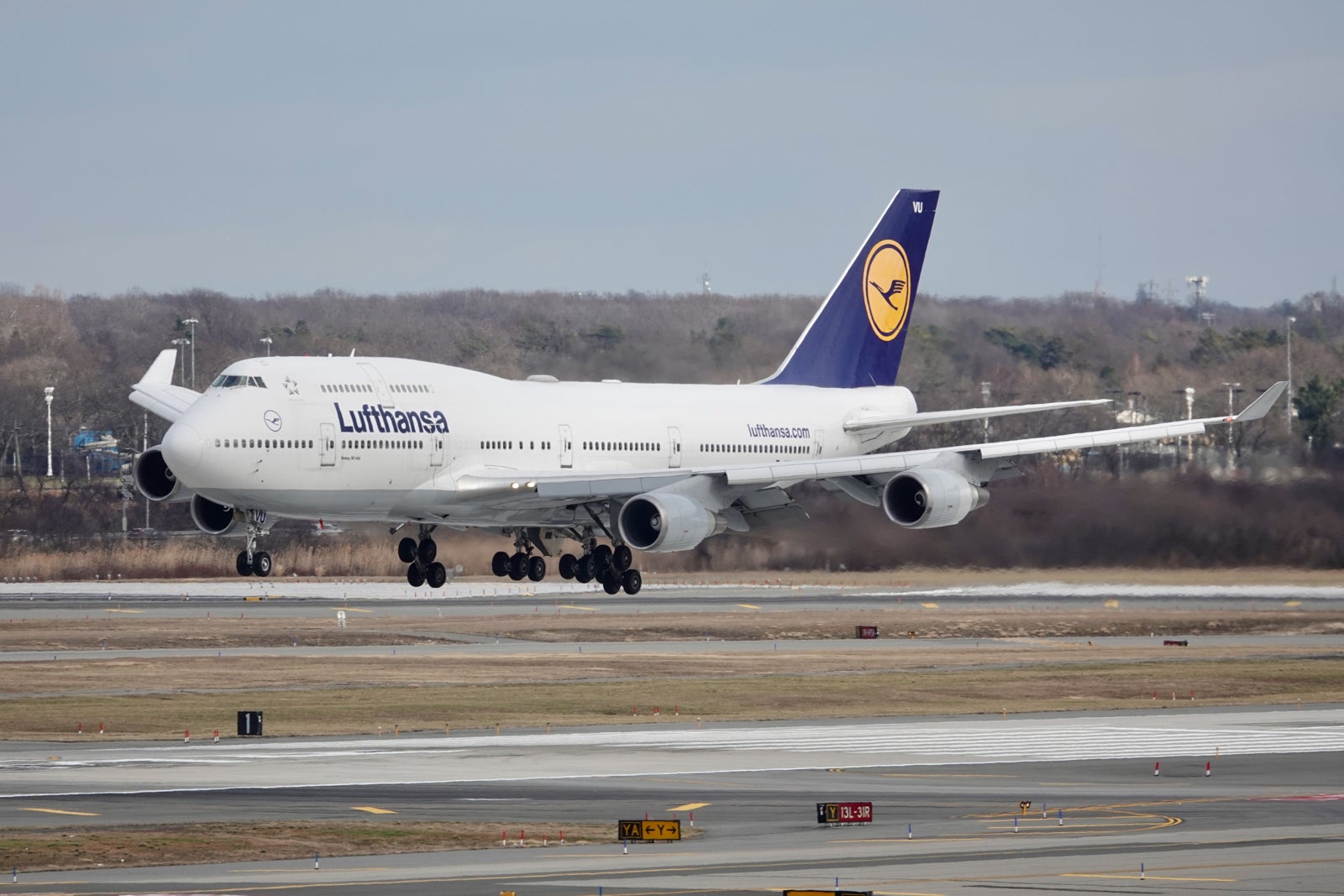 Singapore Airlines is a member of the Star Alliance. So you can earn KrisFlyer miles when you fly with other Star Alliance members. In addition, you can earn miles with non-alliance partners like Alaska Airlines, JetBlue and Virgin Atlantic.
Each of these airlines has its own Singapore Airlines earning chart. You can view the full Singapore Airlines earning chart for partners on the airline's website (PDF link). To calculate your earnings, find your fare class underneath your airline partner's name and multiply your flight's distance by the percentage listed.
For example, using the earning chart for Lufthansa, you can determine that you'd earn 2,265 redeemable KrisFlyer miles on a Lufthansa-marketed flight from Chicago to Munich in Q-fare economy. The Q fare class earns 50% of the miles flown, and the flight is 4,530 miles.
Related: How to credit miles to a partner airline program
Earn with credit cards
While Singapore Airlines doesn't offer a cobranded credit card in the U.S., the airline partners with several major transferable rewards programs, including:
Earning transferable rewards with one or more of these programs and transferring them to Singapore Airlines is one of the easiest ways to earn KrisFlyer miles. However, we only recommend transferring credit card points to KrisFlyer if you have a specific redemption in mind.
Especially for the transferable currencies for which transfers to Singapore Airlines aren't instant, you'll want to call and get Singapore Airlines to hold your award ticket before you initiate a transfer. That way, you won't find yourself with stranded Singapore KrisFlyer miles because of a lack of award space.
One final note: TPG values KrisFlyer miles at 1.3 cents apiece. That's significantly lower than our valuations of the transferable currencies you'd need to transfer. So, ensure you're getting a good redemption and consider your options with other transfer partners before transferring rewards to KrisFlyer.
Related: How (and why) to calculate award redemption values
Earn with the KrisShop
Singapore Airlines used to have a KrisFlyer Spree shopping portal, which operated much like the U.S.-based airline shopping portals.
However, Singapore replaced the KrisFlyer Spree portal with the KrisShop portal, which lets you buy products directly from Singapore Airlines. You can earn up to 4 miles per Singapore dollar spent (roughly 5 miles per U.S. dollar) when you shop through the KrisShop portal.
Don't expect the best prices, however. The pretax price of a 256GB silver iPhone 14 Pro Max is $1,440.26, compared to $1,199 when purchased directly from Apple.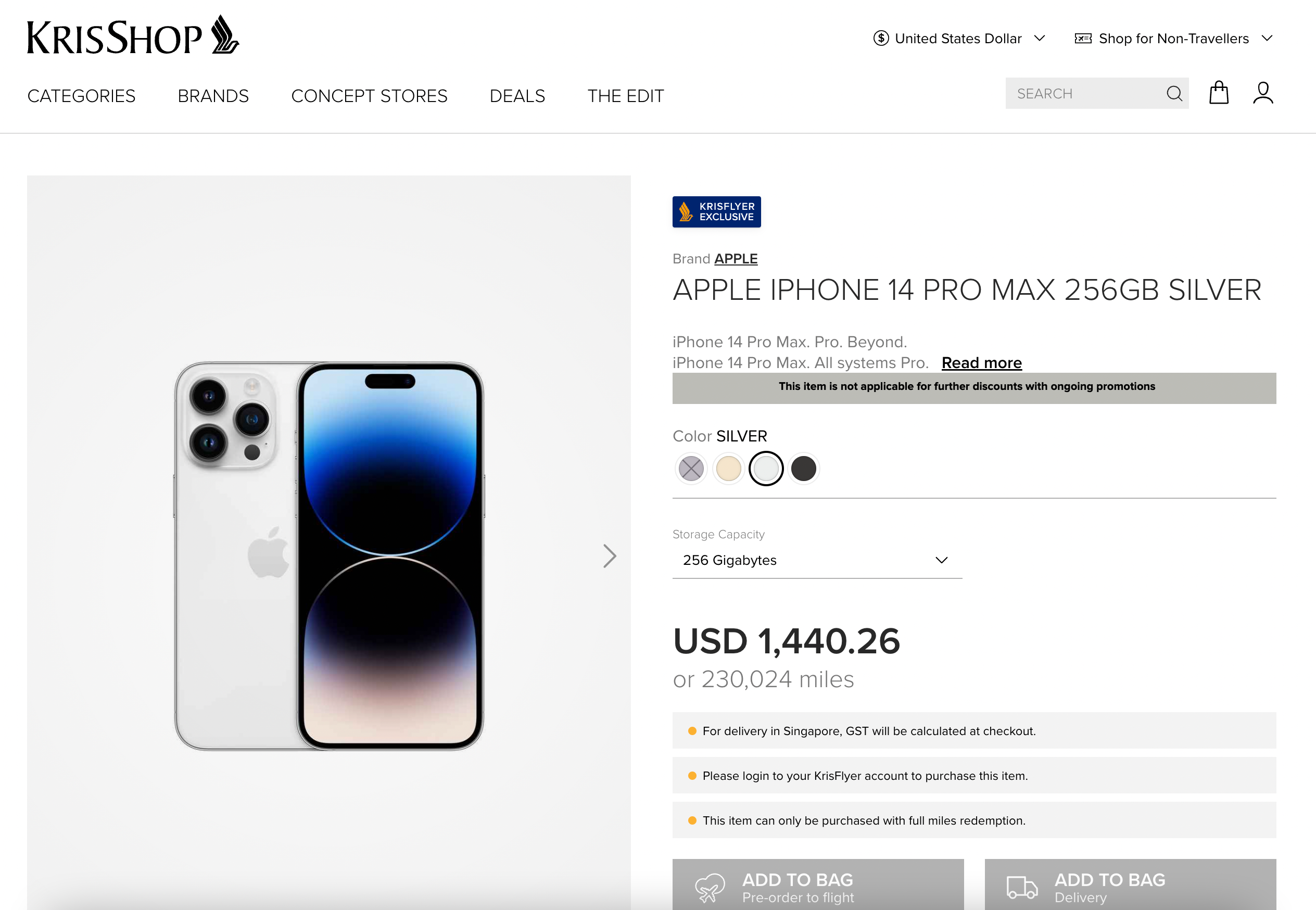 Related: Earn even more rewards by adding this 1 small step to your online shopping routine

Earn with hotel partners
Singapore Airlines has partnerships with many major hotel companies, including Marriott, IHG, Hilton and Hyatt. The airline also partners with several smaller hotel groups, like Shangri-La, Pan Pacific and WorldHotels. You can view a full list of partners on the Singapore Airlines website.
How you earn miles on stays depends on the partner. Some hotel companies will let you earn miles instead of hotel points, while others let you convert your hotel points to KrisFlyer miles. For example, Marriott Bonvoy points transfer at a 3:1 ratio to KrisFlyer, and you'll earn a 5,000-mile bonus for every 60,000 points transferred.
Earning KrisFlyer miles with hotels can sometimes make sense, but not in all cases. In many cases, you may get more value by earning hotel points.
Redeeming Singapore KrisFlyer miles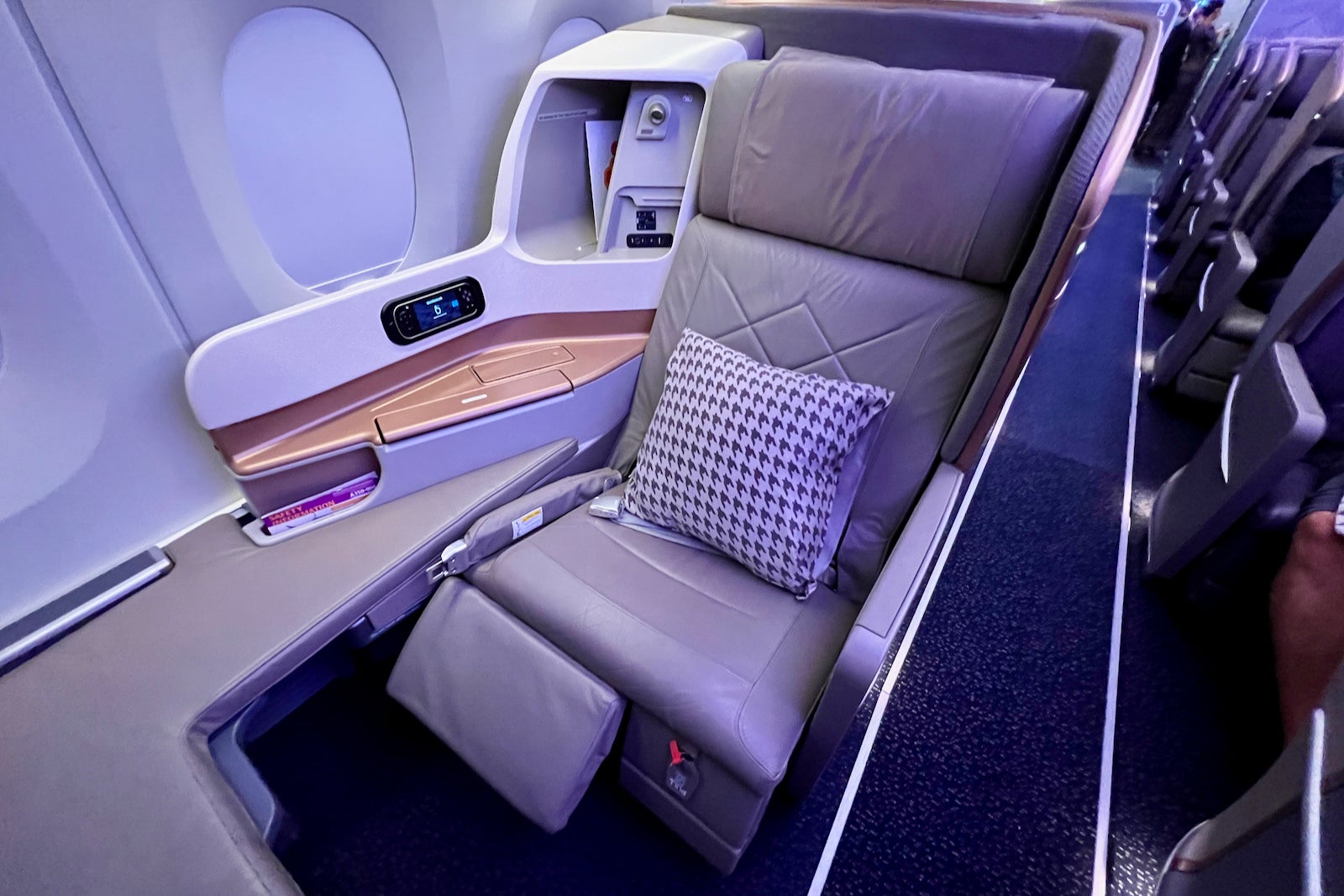 Now for the fun part: redeeming KrisFlyer miles. You'll get the most value by redeeming your miles for flights on Singapore Airlines and its partners. We'll review how to book these redemptions and discuss some of the most interesting award chart sweet spots below.
Redeem for Singapore Airlines flights
Historically, Singapore Airlines has only released its long-haul business- and first-class awards to KrisFlyer members; however, you can now book long-haul Singapore Airlines business-class flights with programs like Air Canada Aeroplan.
Singapore Airlines has two redemption tiers: Saver and Advantage. Saver award space is generally harder to come by but costs fewer miles to redeem and allows one stopover on round-trip bookings. Advantage award space is more expensive but easier to come by and includes up to two free stopovers on a round-trip ticket.
You can view the Singapore Airlines award chart on the airline's website (PDF link). All Singapore Airlines award space can be found and booked online, so there's usually no need to call. However, if you want to hold an award seat while you transfer miles, Singapore Airlines generally charges 25 Singapore dollars (around $19) or 2,500 miles.
Best Singapore Airlines redemptions from the US
One of the best ways to redeem Singapore Airlines miles is on the carrier's fifth-freedom flights from the U.S. If you want to go to Europe, consider booking the airline's flights from New York to Frankfurt or from Houston to Manchester. If you find Saver award space, these can be booked for 81,000 miles each way in business class or 97,000 miles in first.
Additionally, the airline operates flights from Los Angeles to Tokyo. Saver rates on these flights are 103,500 miles each way in business class or 120,500 miles in first.
Finally, Singapore Airlines operates ultra-long-haul nonstop Airbus A350 flights (without a first-class cabin) from various U.S. airports to Singapore. Here are the Saver business-class award rates from each of its North American gateways:
San Francisco International Airport (SFO): 107,000 miles.
Los Angeles International Airport (LAX): 107,000 miles.
Seattle-Tacoma International Airport (SEA): 107,000 miles.
Vancouver International Airport (YVR): 107,000 miles.
Newark Liberty International Airport (EWR): 111,500 miles.
John F. Kennedy International Airport: 111,500 miles.
Related: 8 reasons I'm excited about Singapore Airlines' A380 Suites flying to the US

Stopovers on Singapore Airlines award tickets
As mentioned, Singapore Airlines allows stopovers on its award tickets. Saver award tickets include one stopover on a round-trip ticket, while Advantage award tickets include one stopover on a one-way ticket and two on a round-trip ticket. All flights must be operated by Singapore Airlines to use the KrisFlyer stopover.
You can add stopovers to an open-jaw ticket by booking two one-way Advantage awards. For example, you can book an Advantage award from Houston to Manchester to Singapore and then a separate Advantage award from Singapore to Frankfurt to New York.
If your city pair is eligible for a stopover, you'll be able to add a stopover online.

Related: How to plan a free stopover on your next trip abroad
Redeem on partner flights
You can redeem KrisFlyer miles for flights with partner airlines, including some outside the Star Alliance. The Star Alliance award chart is posted on the KrisFlyer website (PDF link). If you look at the chart, know that the rates shown are for round-trip tickets, but one-way bookings cost half the miles shown.
You can book Star Alliance awards on the KrisFlyer website. To do so, input your search on the homepage, check the "Redeem flights" box and search. On the next page, toggle the "Show flights for" selection from "Singapore Airlines" to "Star Alliance."
Occasionally, the Star Alliance search results may be inaccurate. So you might consider using another Star Alliance search engine to verify your search results. Call Singapore Airlines to book your award ticket if you find something not listed on its website.
Non-alliance partners like Alaska Airlines each have their own award charts that you can find on Singapore Airlines' website. Always see if you can get a better deal by transferring miles to another airline before you transfer miles to Singapore Airlines.
Related: Non-alliance partners added: Singapore Airlines devalues KrisFlyer loyalty program, raises award prices by more than 10%
Best KrisFlyer Star Alliance bookings in the US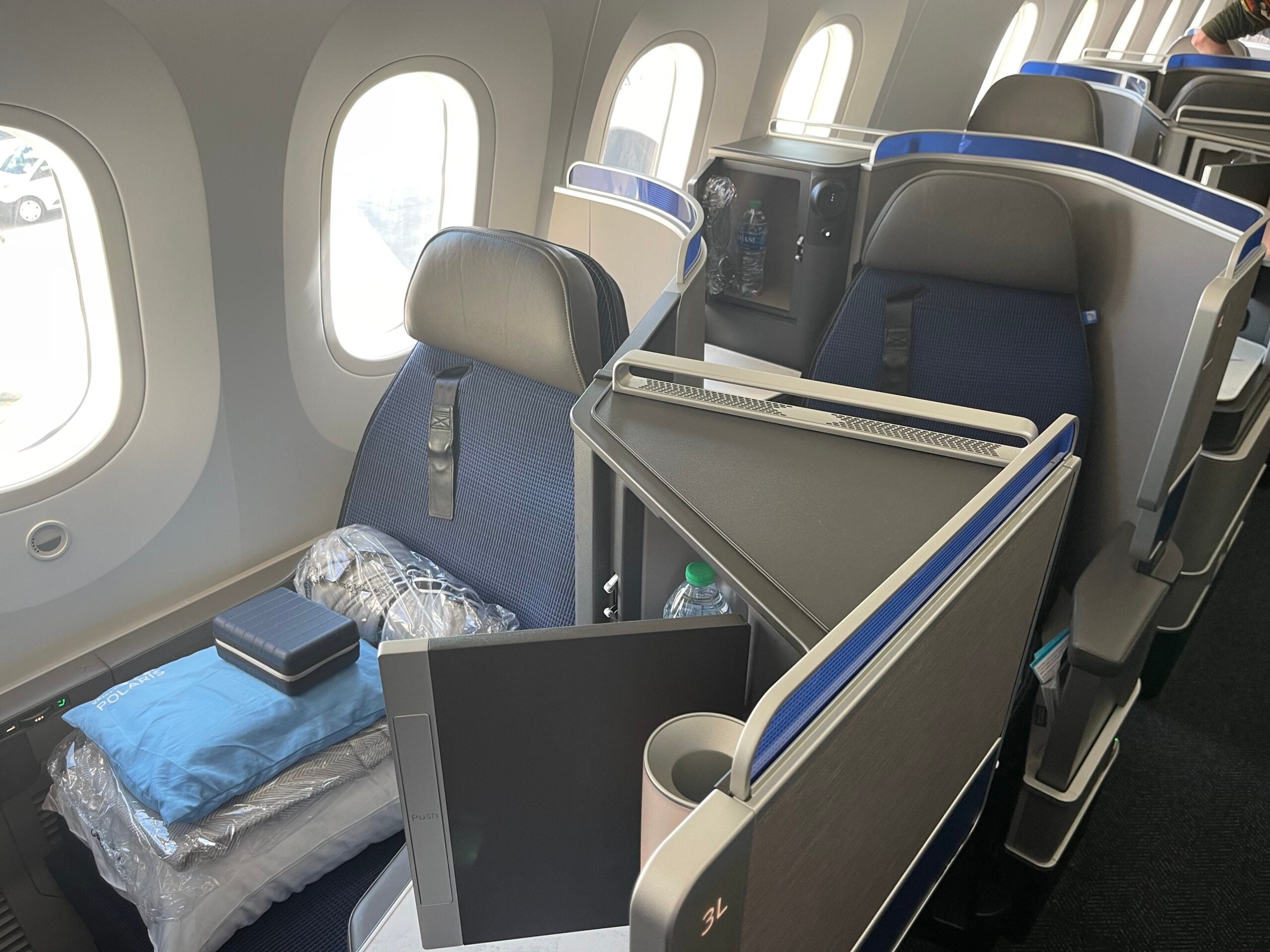 KrisFlyer miles offer a great way to book premium domestic tickets with United Airlines. For example, you can book premium transcontinental business-class flights for just 26,000 miles one-way, making it the best way to fly United Polaris seats from Newark to Los Angeles and San Francisco.
You can use KrisFlyer miles to fly to Hawaii too. In many cases, the 19,500 miles KrisFlyer charges for a one-way economy ticket is far less than what United MileagePlus requires for the same seat. Meanwhile, business class costs 39,000 miles one-way. This can be a good way to book long-haul Hawaii flights from cities like Newark and Washington. But award space on these flights is notoriously hard to come by.
Booking Alaska Airlines flights with KrisFlyer miles
You can also redeem KrisFlyer miles for Alaska flights. The airline offers great redemption rates on Alaska Airlines flights, but you can't book Alaska flights with stops. Instead, you can only book nonstop Alaska Airlines flights with KrisFlyer miles.
There are still some great deals on the Singapore Airlines' Alaska Airlines award chart (PDF link). You can book a one-way economy-class flight from the U.S. West Coast to Hawaii for just 13,500 KrisFlyer miles. This is one of the cheapest ways to use miles to fly to Hawaii and is an option to consider if you live near an airport that has Alaska nonstop service to Hawaii.
Related: Maximizing Singapore Airlines KrisFlyer partner awards
Singapore KrisFlyer elite status
Singapore Airlines offers two tiers of elite status: KrisFlyer Elite Silver and KrisFlyer Elite Gold. These elite status tiers require 25,000 and 50,000 elite miles in 12 consecutive months, respectively. You'll earn elite miles when you fly with Singapore Airlines, Scoot, Juneyao Air, Star Alliance airlines and other select airline partners.
Both elite status tiers earn 25% bonus miles on flights operated by Singapore Airlines in eligible fare classes. But here's a look at the top perks of KrisFlyer Elite Silver:
Select standard seats in economy when flying Singapore Airlines.
Automatically assigned seat at booking when flying Scoot.
Star Alliance Silver status.
And here are the top perks of KrisFlyer Elite Gold:
Select forward zone or standard seats in economy when flying Singapore Airlines.
Automatically assigned seat at booking when flying Scoot.
Extra baggage allowance.
Priority boarding.
Lounge access when flying Singapore Airlines, Virgin Australia, Virgin Atlantic, Vistara, Star Alliance airlines and Star Alliance connecting partner airlines.
For Singapore Airlines elite members based in the U.S., one of the best features of KrisFlyer Elite Gold is that you can access United Club lounges when traveling on domestic United Airlines flights.
Related: Is airline elite status still worth it?
KrisFlyer milestone rewards
KrisFlyer members earn milestone rewards after earning a certain number of elite miles in one calendar year. However, only elite miles earned while flying Singapore Airlines or Scoot count toward milestone rewards.
1,000 elite miles: 1,000 bonus KrisFlyer miles on your next flight with Scoot.
2,000 elite miles: 20% discount voucher on Scoot.
5,000 elite miles: 1,500 KrisPay miles (equivalent to SG$10, about $7.60).
10,000 elite miles: SG$20 (about $15) KrisShop promo code valid on a purchase of SG$100 (about $76) or more.
20,000 elite miles: 25% bonus KrisFlyer miles for a single flight segment.
30,000 elite miles: 50% bonus KrisFlyer miles for a single flight segment.
40,000 elite miles: 5,000 KrisFlyer miles redemption discount (award flight or upgrade).
60,000 elite miles: Double KrisFlyer miles (for a single flight segment).
75,000 elite miles: A confirmed cabin class upgrade on an eligible Singapore Airlines short-haul flight segment.
100,000 elite miles: A confirmed upgrade from economy to premium economy for one Singapore Airlines segment.
It's important to read the terms and conditions of these perks, as only select fare classes are eligible for some perks.
PPS Club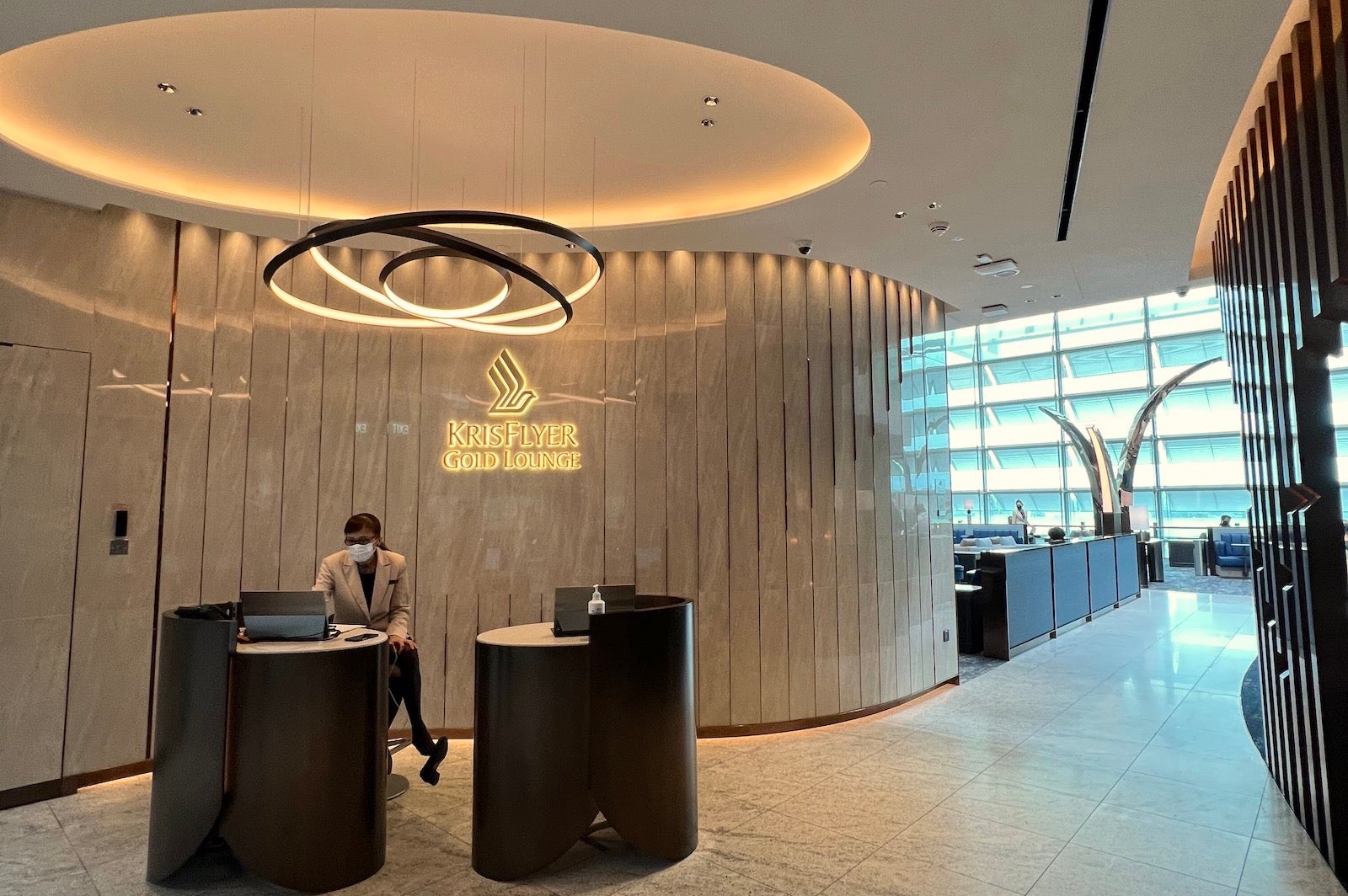 Singapore Airlines' special elite status program, dubbed PPS Club, can only be earned by travelers who earn at least 25,000 PPS value per membership year. PPS value is earned based on how much you spend on Singapore Airlines, with SG$1 ($0.76) equaling 1 PPS value.
But there's a catch: You can only earn PPS value when you fly Singapore Airlines premium cabins, so economy and premium economy flights don't count. Additionally, airport taxes do not count toward PPS Club status — per the Singapore Airlines website, only the actual airfare and "applicable surcharges" count.
There's also a tier higher than PPS Club named Solitaire PPS Club, which you can obtain after earning 50,000 PPS value in a membership year.
PPS Club and Solitaire PPS Club members get a variety of extra perks. But on top of these perks, they also get PPS Rewards based on the PPS value earned during their membership year:
30,000 PPS value: Earn double KrisFlyer miles on two segments.
40,000 PPS value: Enjoy a 50,000-mile discount on an award flight or a redemption upgrade.
60,000, 75,000 and 100,000 PPS value: Receive a voucher that you can use for a one-cabin confirmed upgrade on a Singapore Airlines flight of your choice.
Bottom line
This article showed you everything you need to know about earning and redeeming Singapore Airlines KrisFlyer miles and gave you a crash course on Singapore Airlines' elite status program.
KrisFlyer is the only way to redeem miles for Singapore Suites and is a great option for redeeming miles for transcontinental flights and flights to Hawaii on United and Alaska Airlines. If you're interested in these redemptions, you can transfer rewards from multiple programs with transferable currencies to Singapore KrisFlyer.
Additional reporting by Kyle Olsen.