If you've tried entering the Delta Sky Club recently, there's a good chance you've waited in line.
As Sky Clubs continue to suffer from overcrowding — an issue plaguing many other popular airport lounges — the airline is trialing a new solution: opening grab-and-go stations to get people on their way quickly.
The concept launched earlier this month, with one outpost at Hartsfield-Jackson Atlanta International Airport (ATL) in Concourse B and one at John F. Kennedy International Airport (JFK) in Concourse B, as TPG first reported. Now, we have some more details about what you can expect.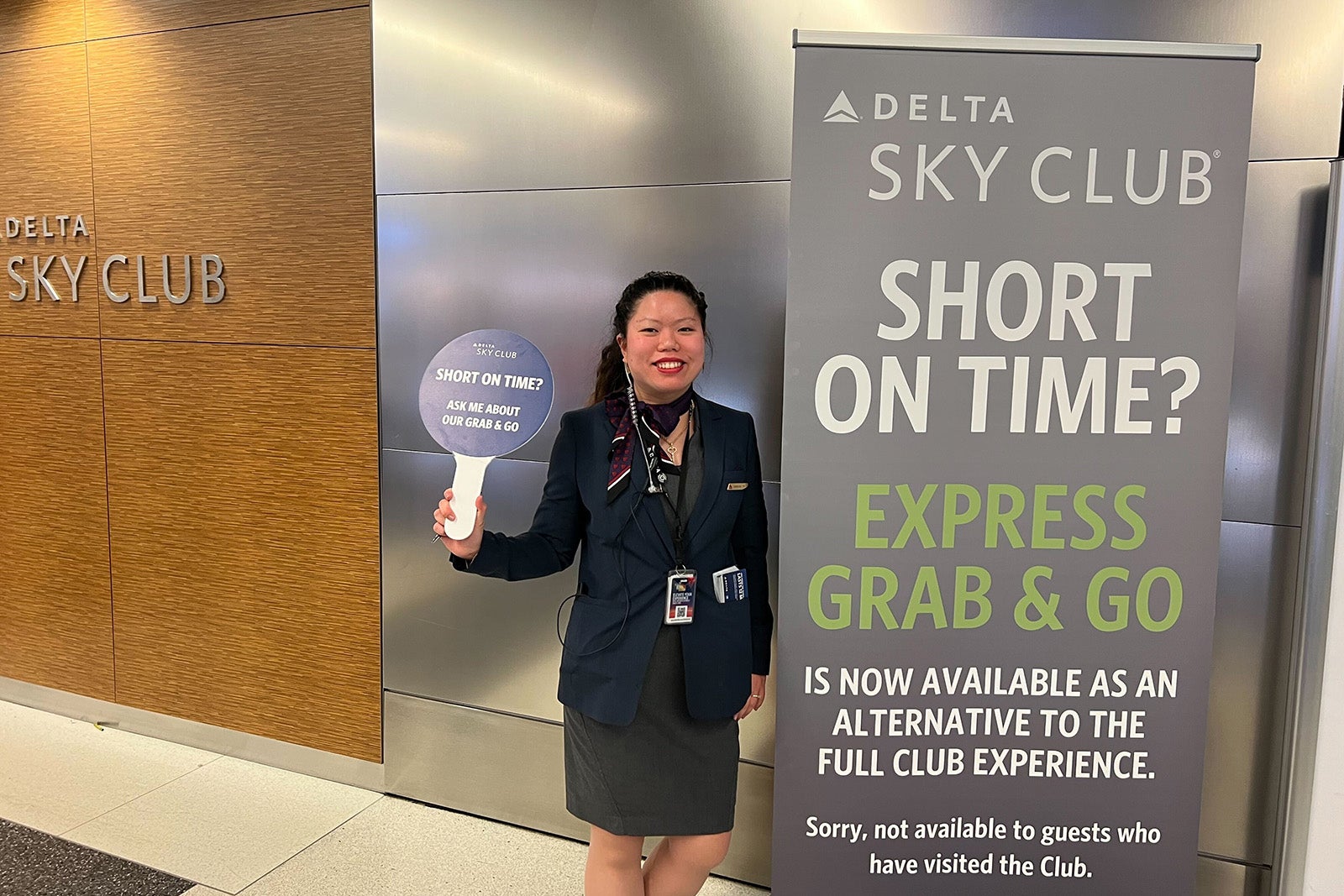 Flyers interested in skipping the line can approach the lounge, where they'll be greeted by a receptionist offering a (golden) fast-track ticket to the front of the queue, according to TPG's Clint Henderson, who visited the Sky Club at JFK on Tuesday.
By taking this ticket, you're agreeing to forgo a spot in the lounge, should one become available.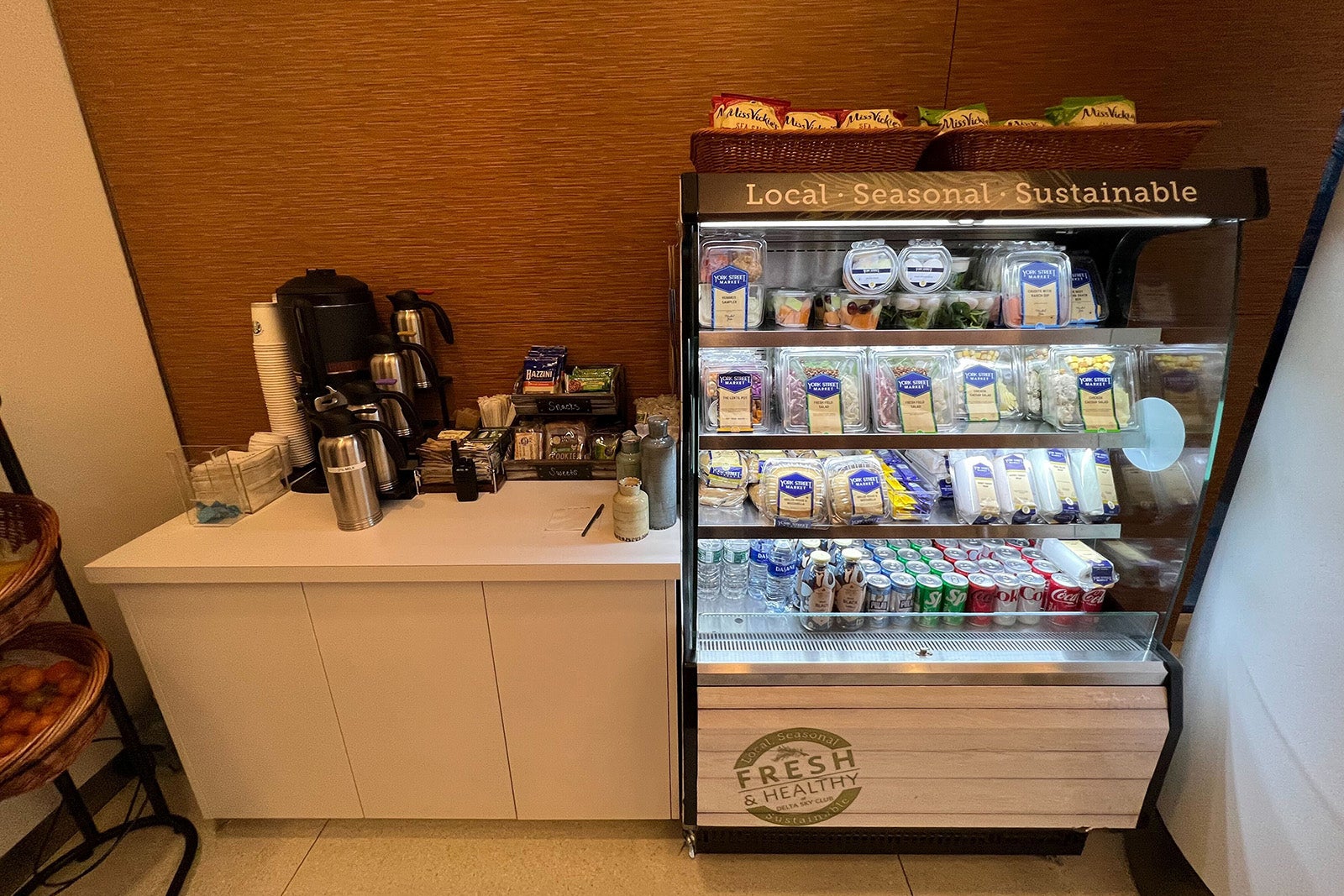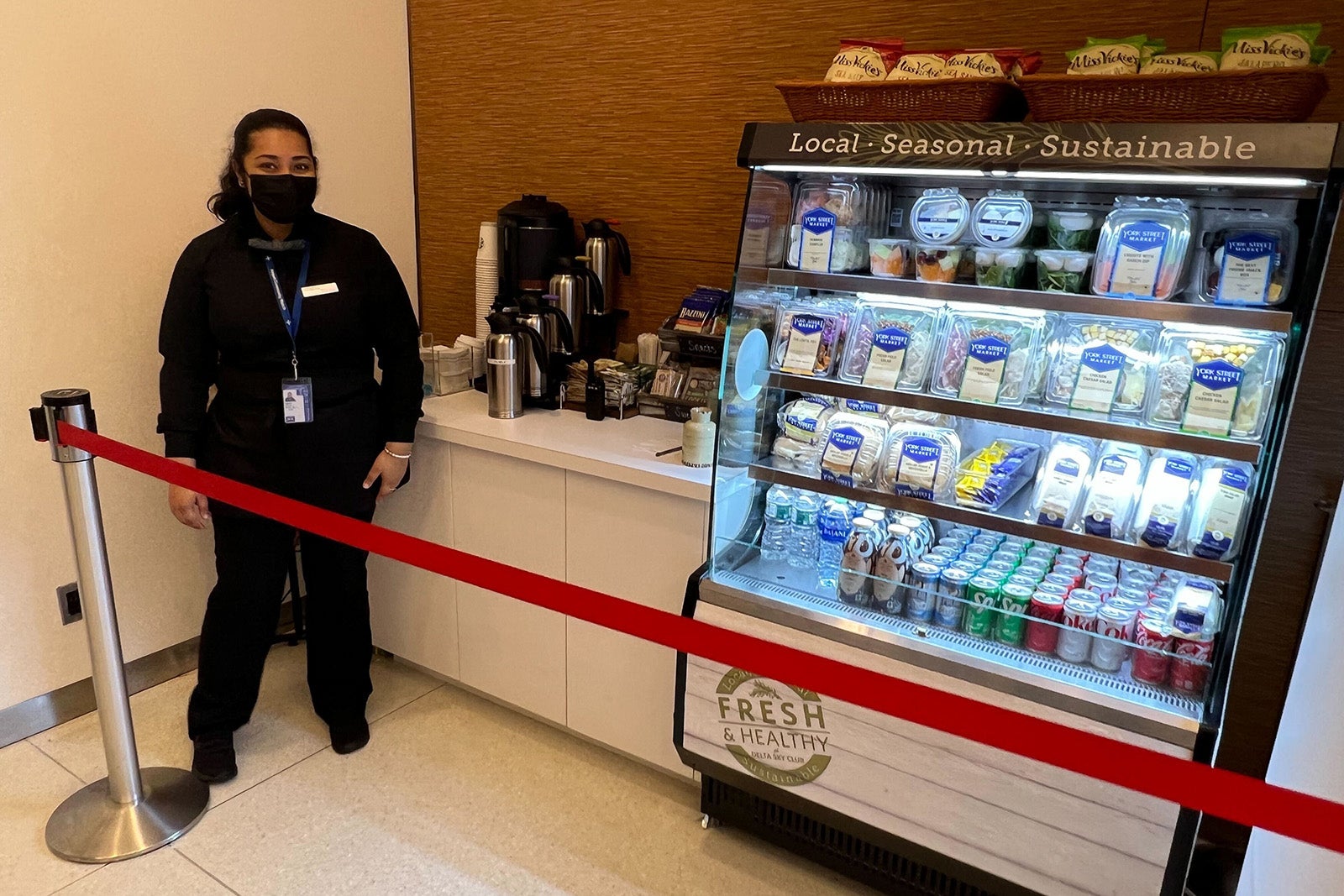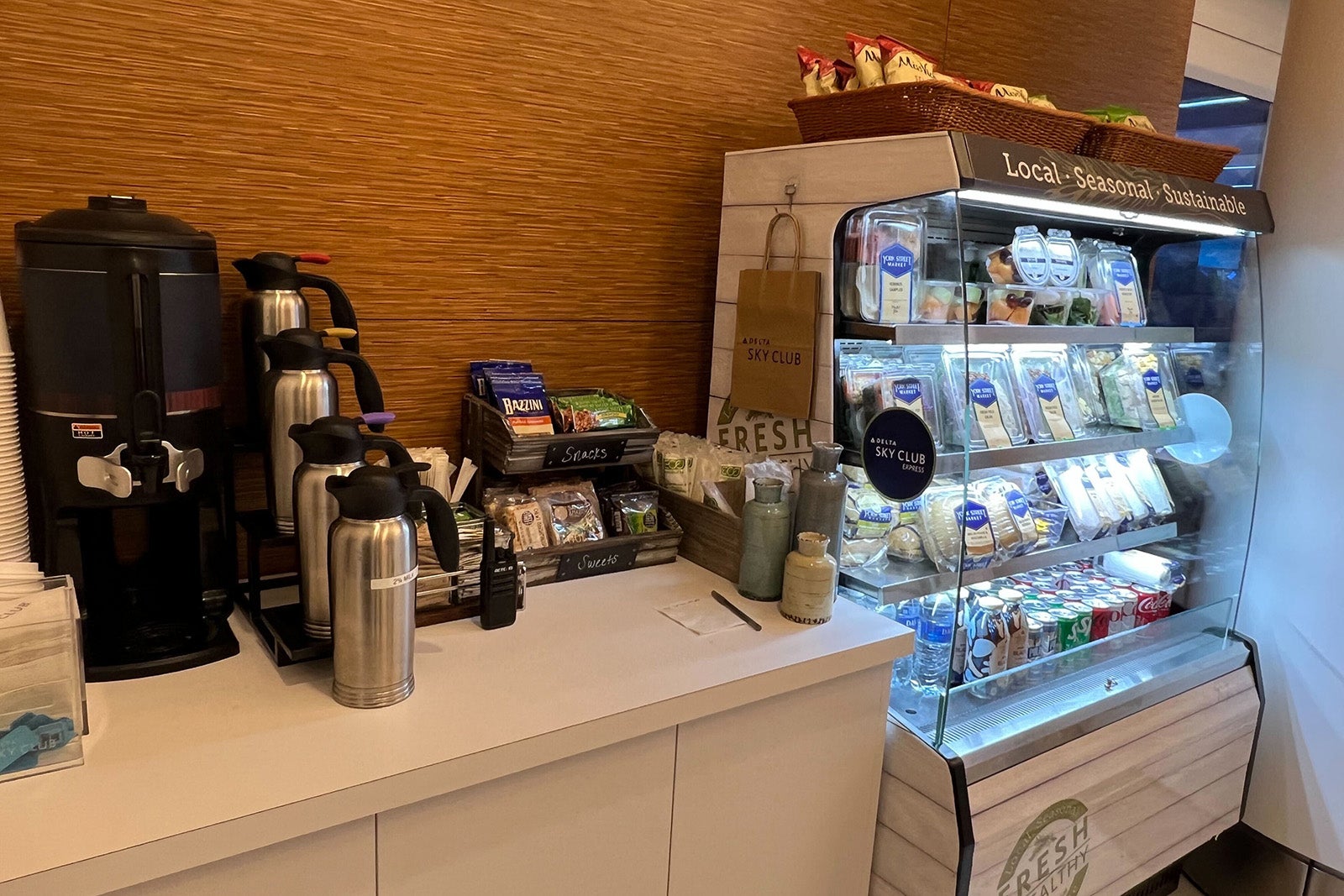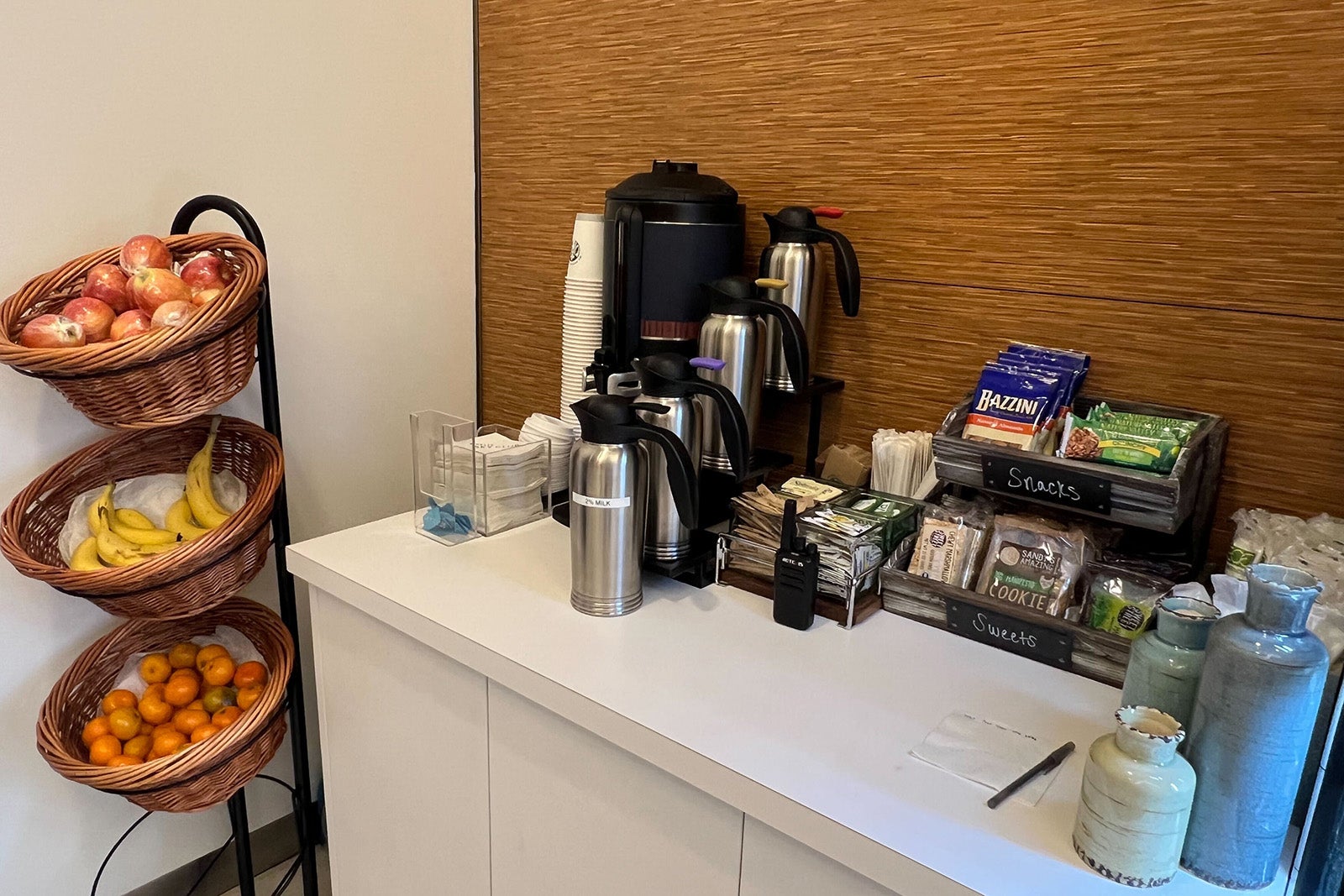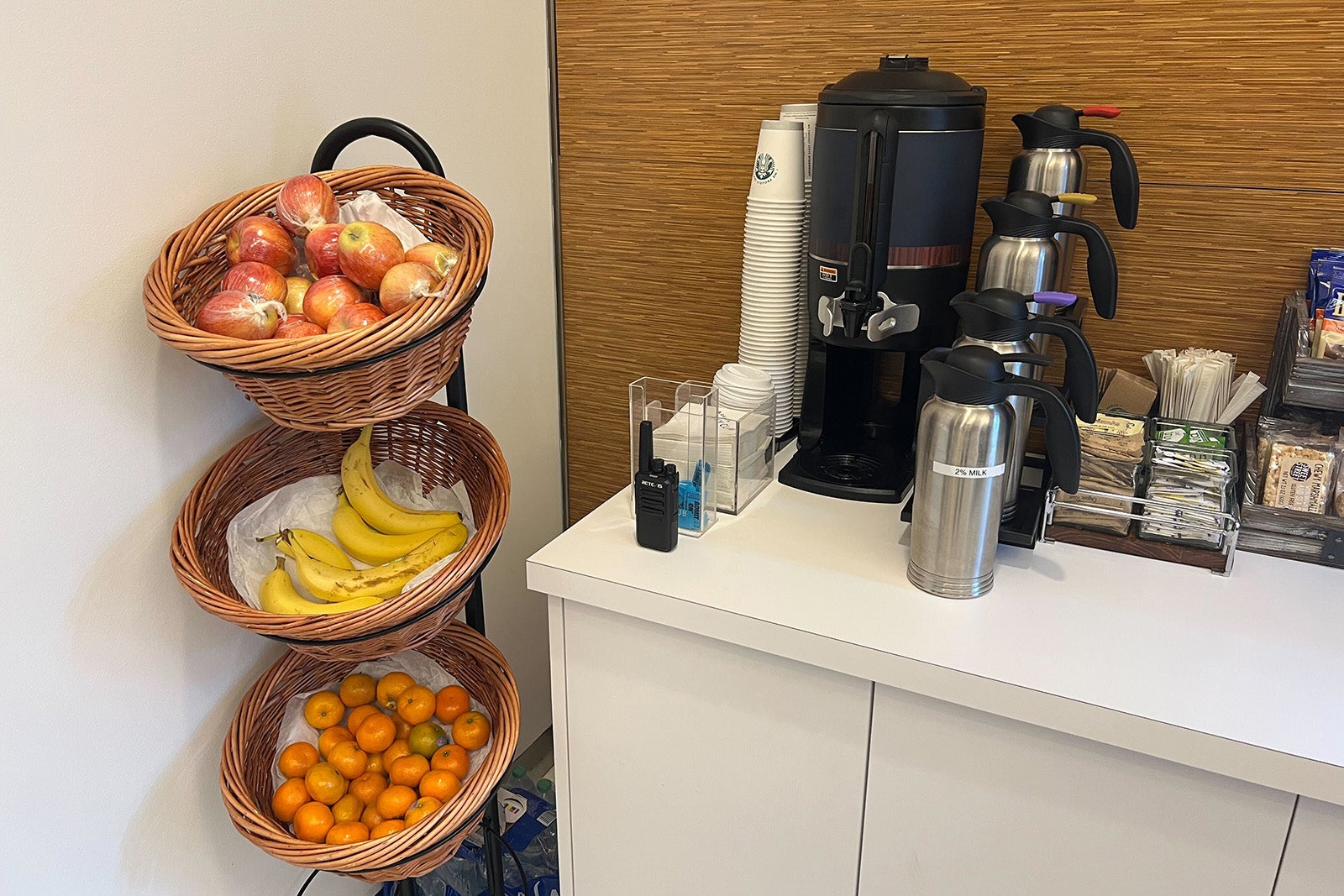 Once you have a ticket, you can enter the lobby, where a takeaway station is set up. You can pick from a handful of refrigerated sandwiches, salads, vegetable cups and more.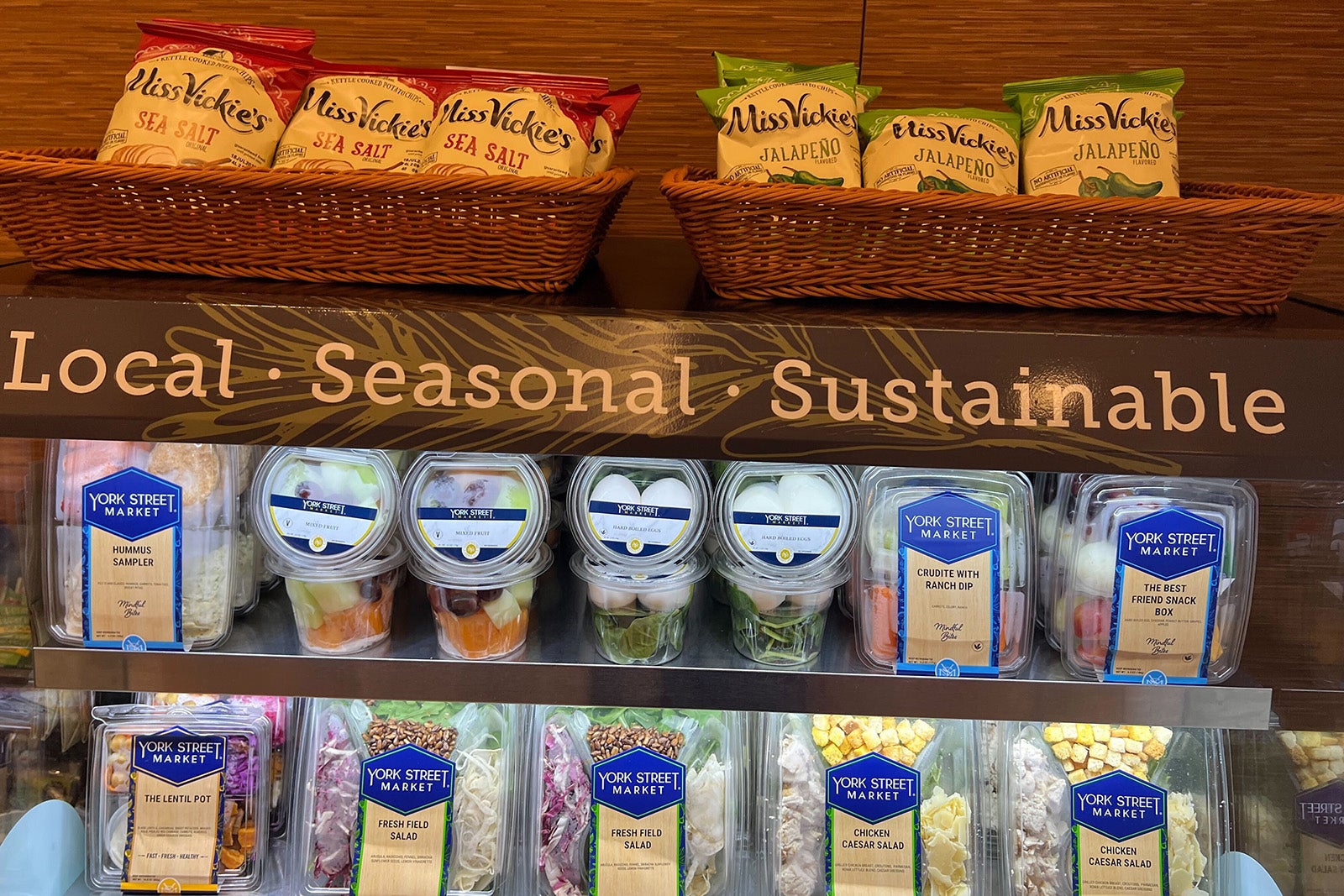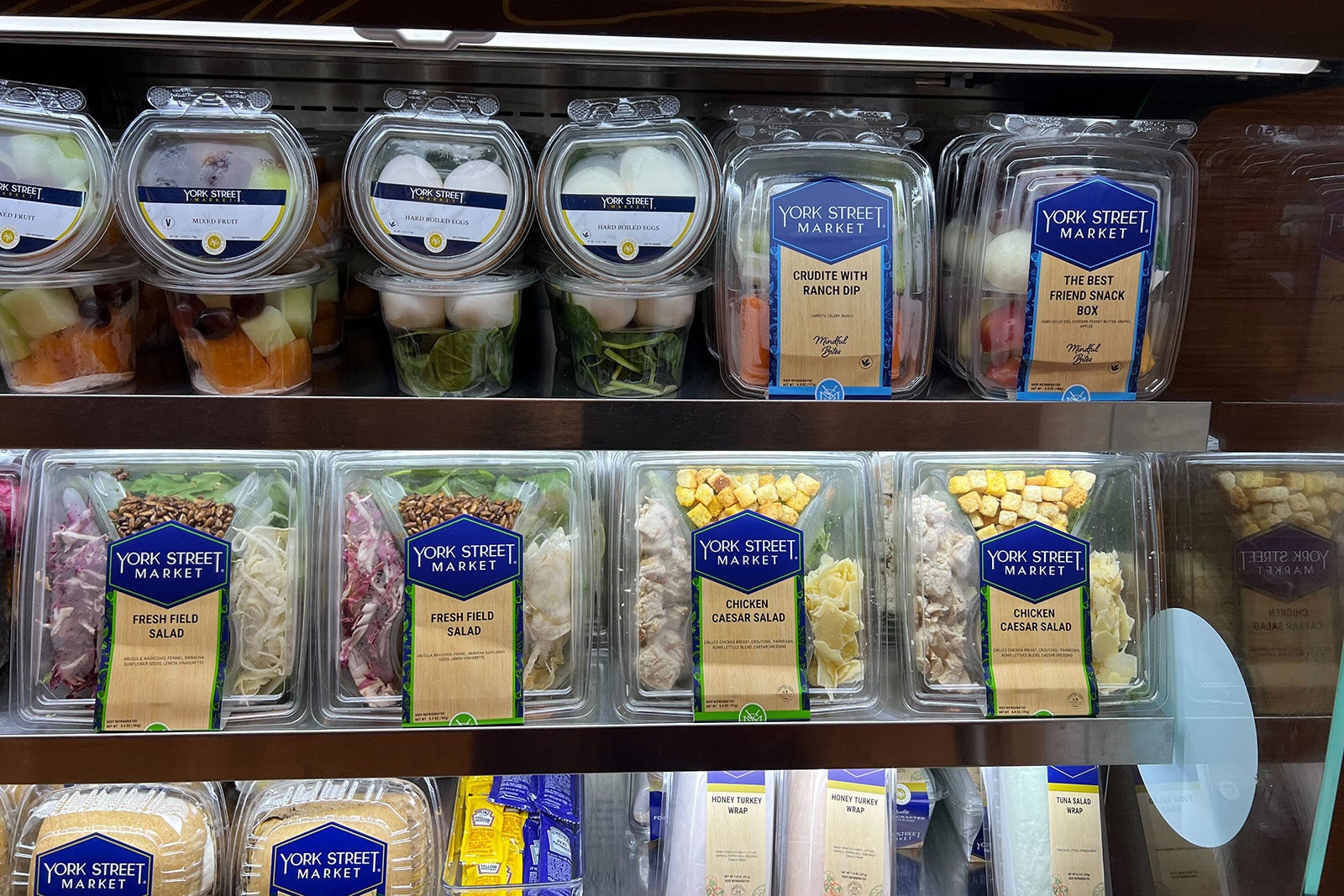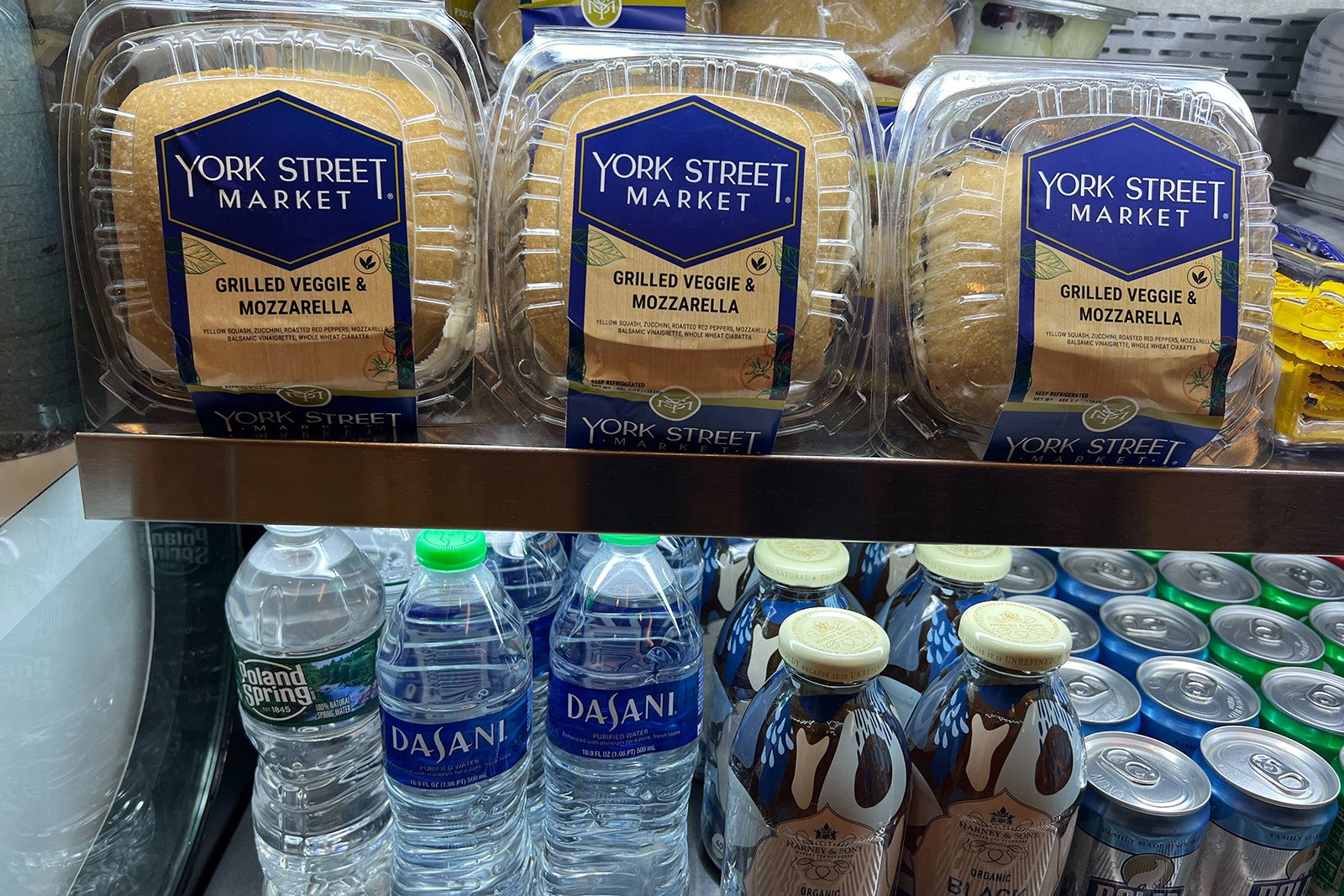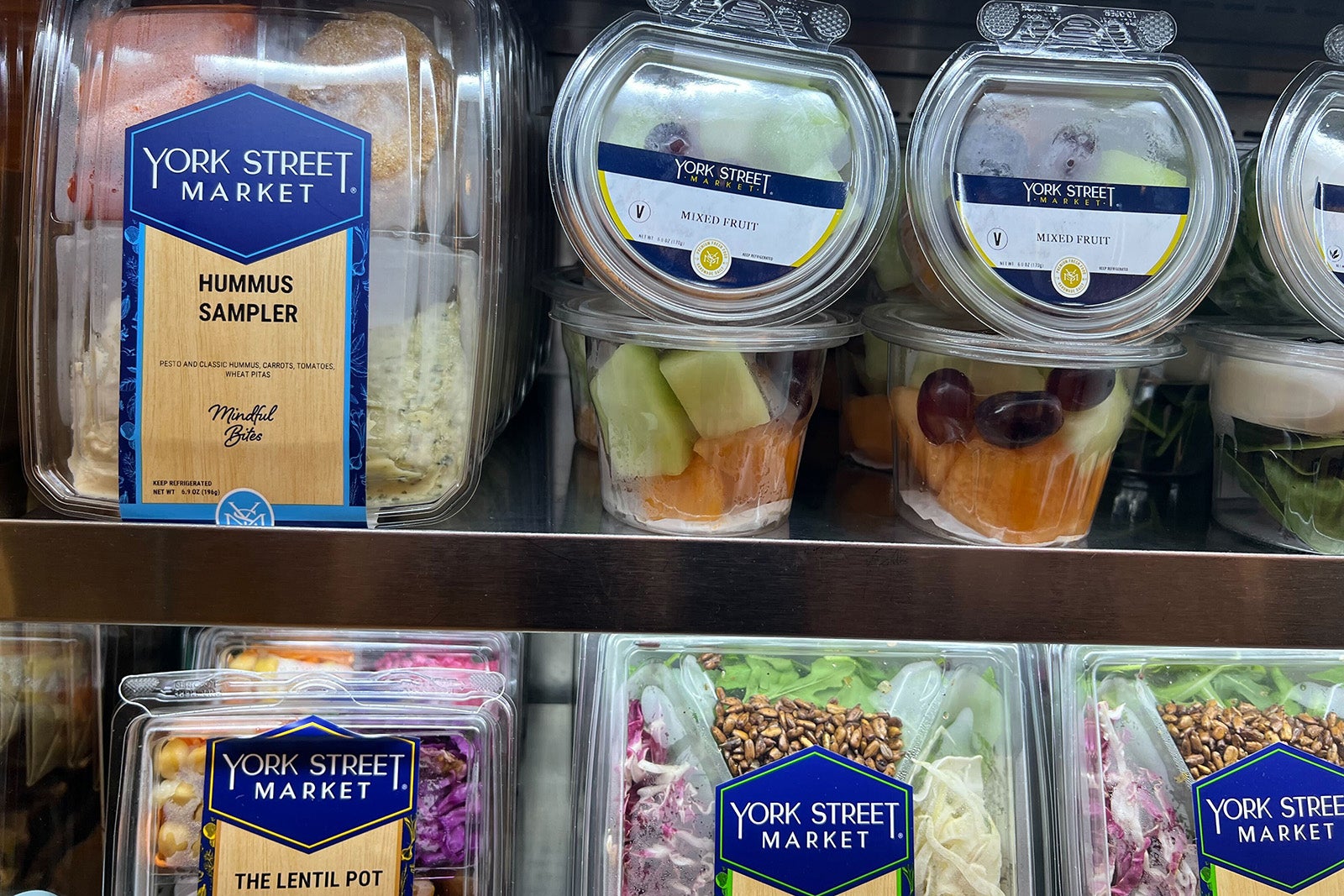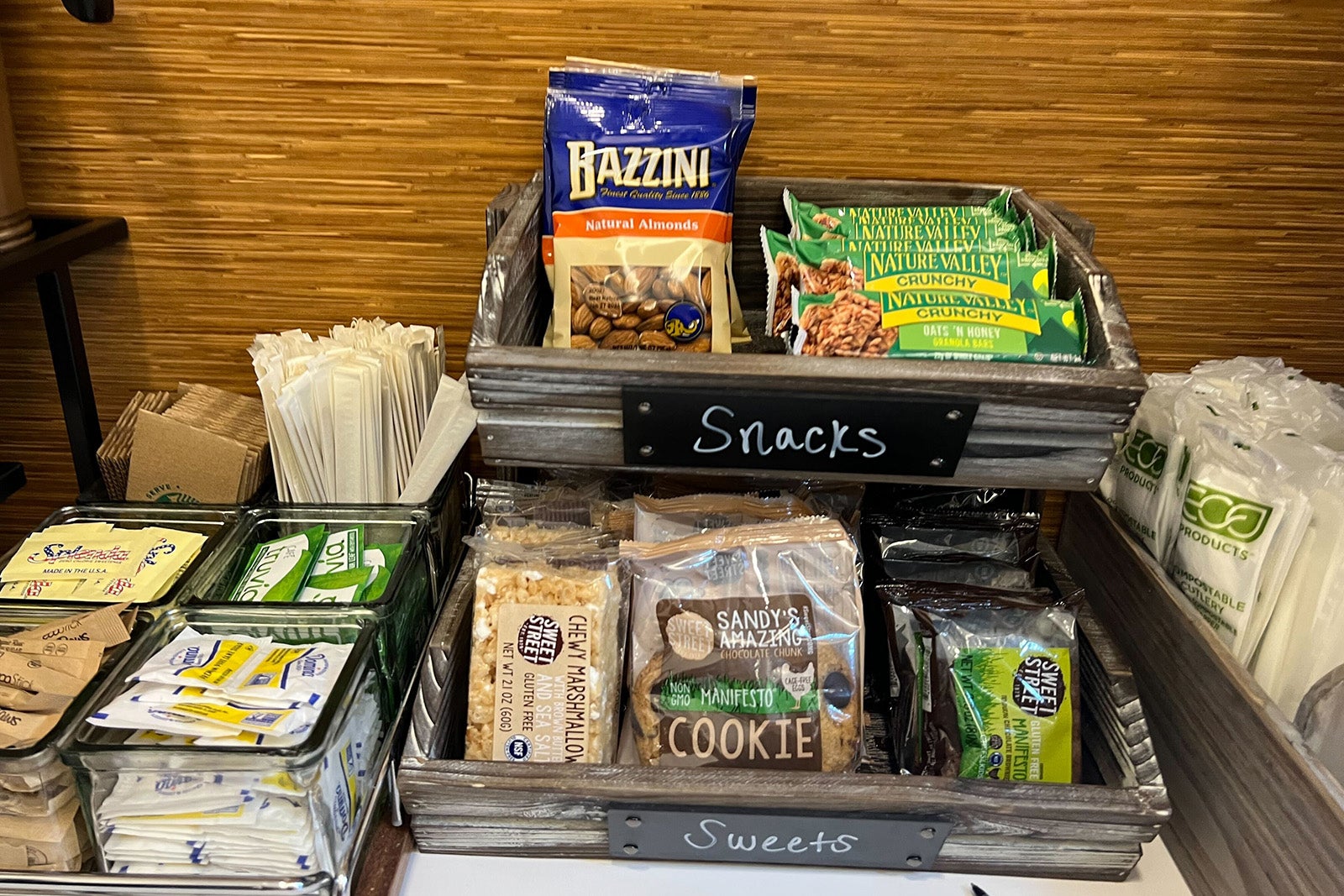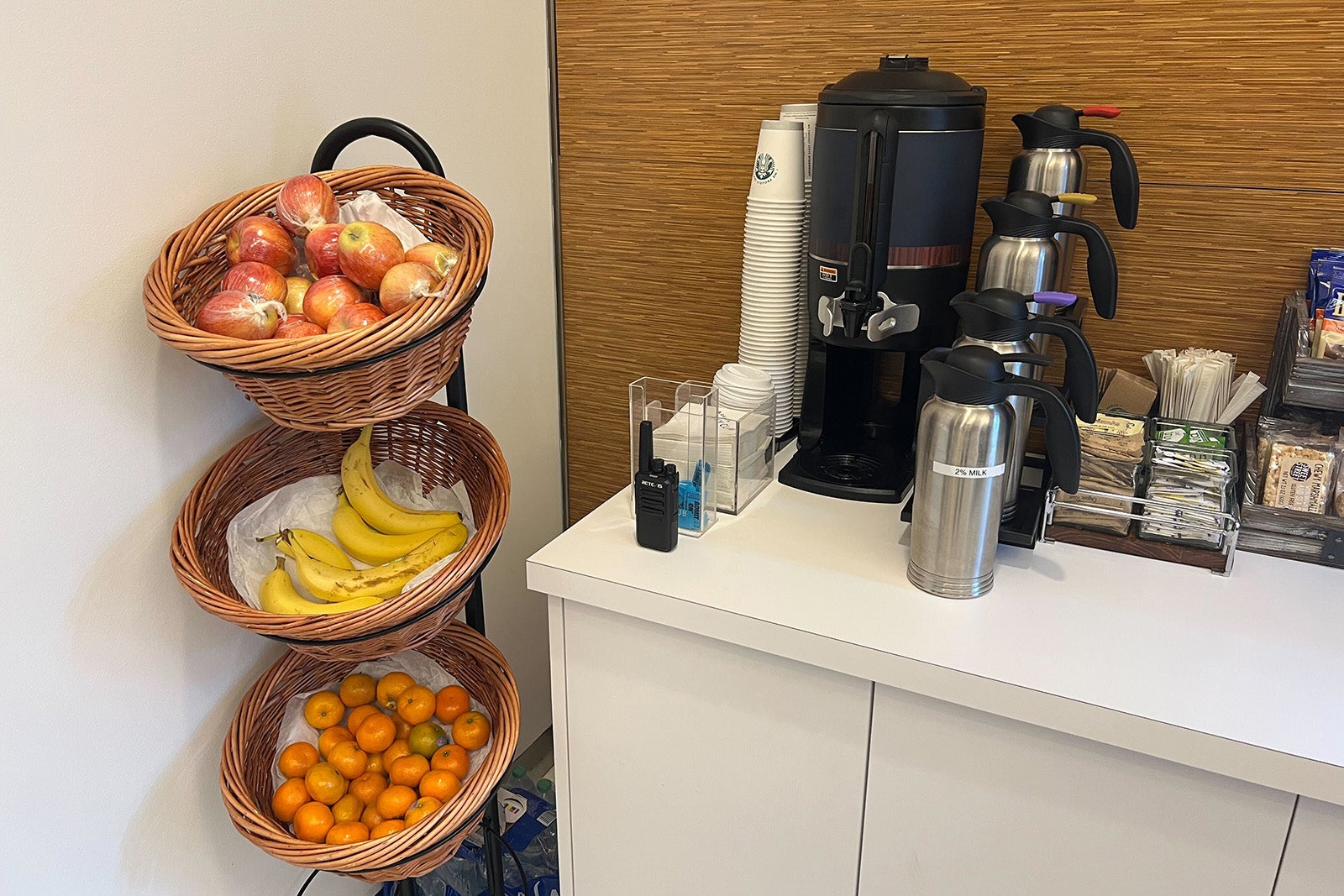 There's also an assortment of snacks — such as Miss Vickie's chips, hard fruits, Nature Valley bars and packaged nuts — and nonalcoholic drinks, including bottled water and Coke-branded soft drinks. A coffee and tea counter is available as well.
In fact, the fare at the to-go counter is very similar to what Delta offers at its Sky Club Express outposts in Boston and New York. These are larger, temporary lounges with a few more amenities, including a bar.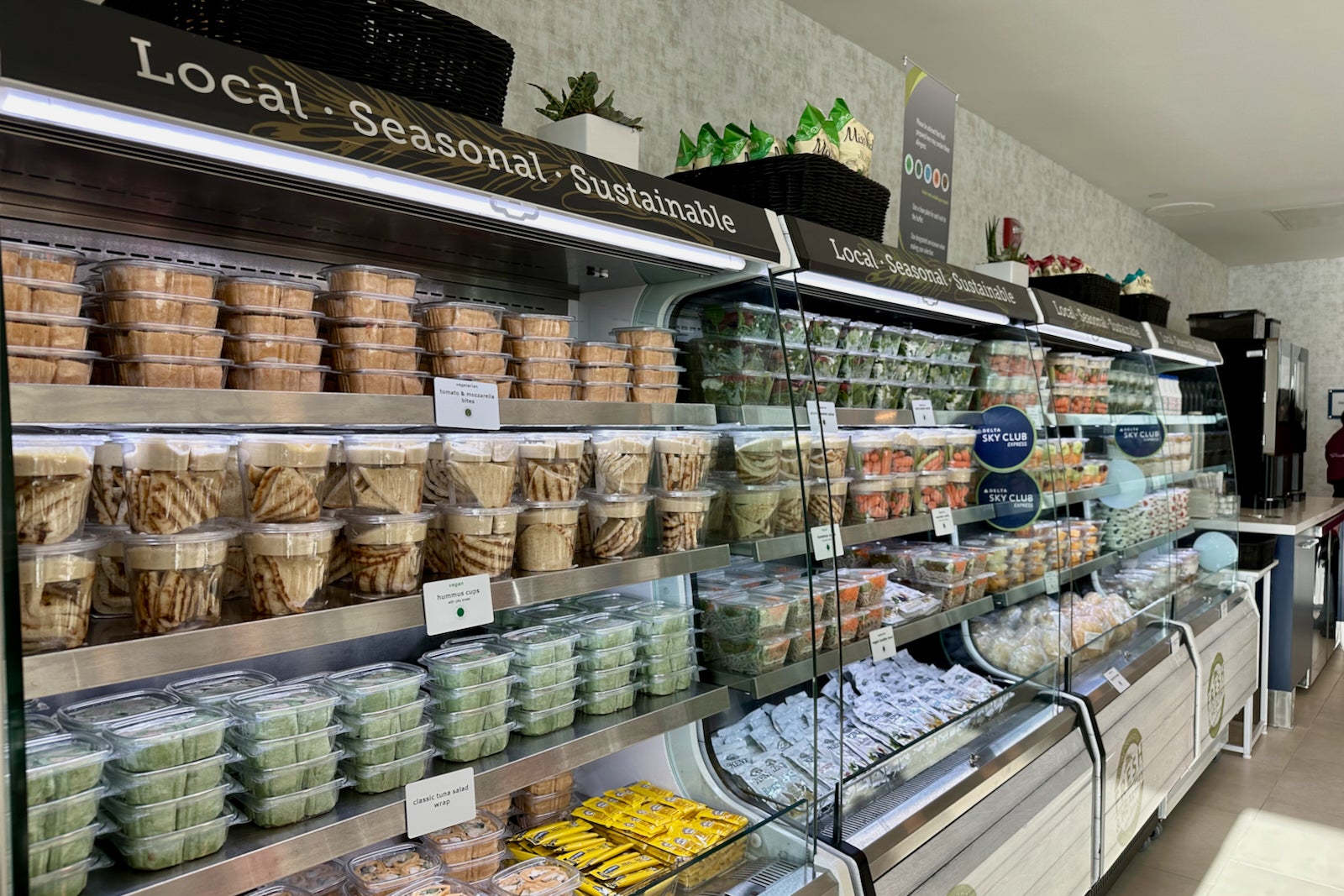 Like at the Sky Club Express, Delta provides branded brown bags to encourage flyers to load up on food before leaving the lounge. As mentioned, you can't then get back in line for the Sky Club — the goal of this concept is to minimize the line and get you on your way.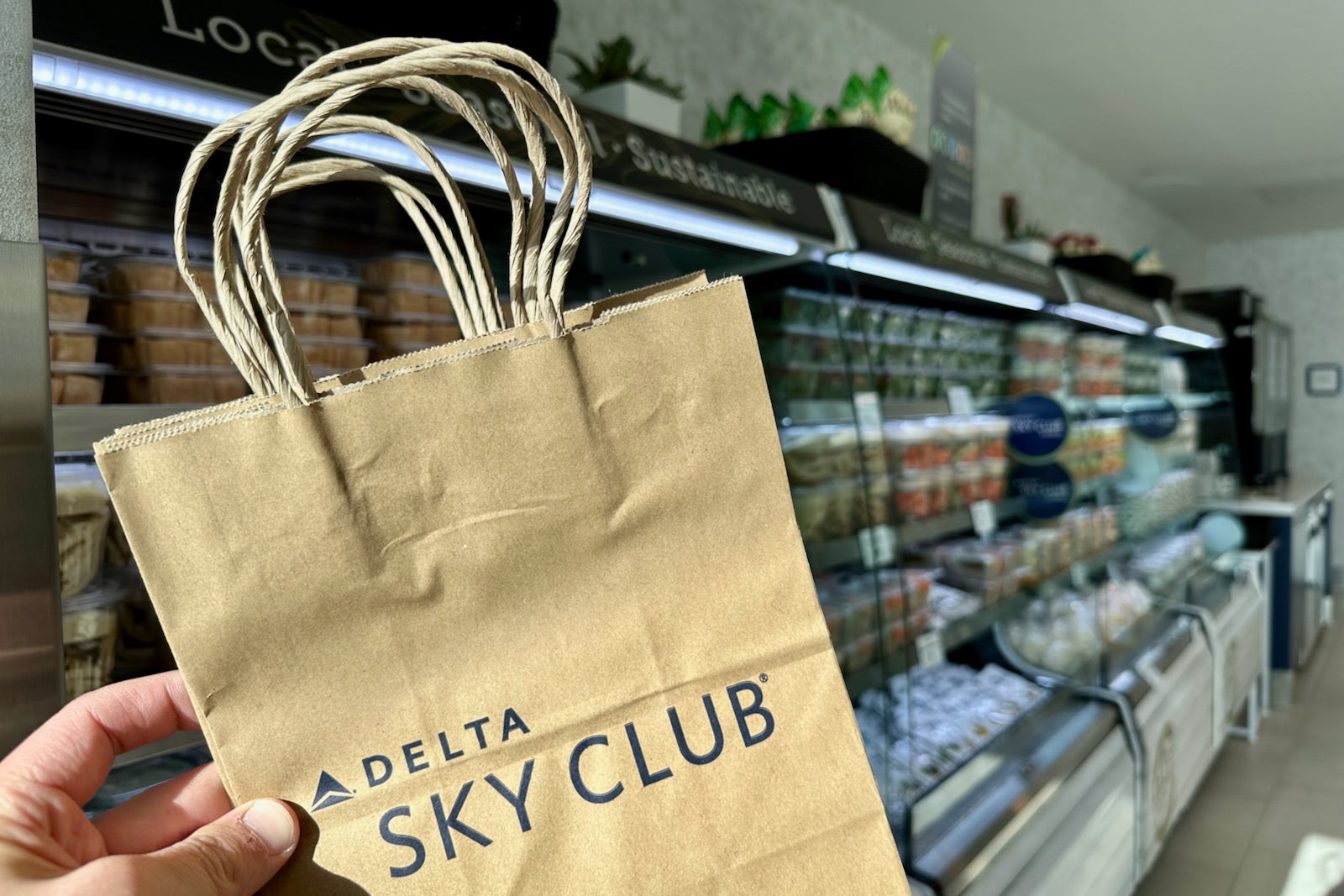 For some flyers, this to-go concept will certainly make sense. If you like to get to the airport just before departure and grab a quick snack or coffee on your way to the gate, your experience will be easier and more seamless than ever.
That said, if you'd prefer to relax and enjoy the amenities of the Sky Club (including the restroom), you'll still need to wait in line.
"If the goal is to help with crowding, it's not really working," Clint noted when he visited. He observed that very few Tuesday afternoon flyers were taking advantage of this option, but perhaps that's simply because not enough travelers know about it yet.
For now, Delta is not ready to roll out grab-and-go Sky Clubs more broadly. Based on how the pilot goes, the airline will open more of these concepts nationwide — and not necessarily just within existing Sky Clubs, according to Claude Roussel, Delta's managing director for Sky Clubs. This way, flyers would have more lounge options when flying with Delta, and the airline wouldn't need to find massive spaces within the busiest airports to build more full-fledged lounges.
The grab-and-go concept for airport lounges has soared in popularity in recent years. Major airlines — including Air Canada, Lufthansa and United Airlines — have embraced this idea, opening dedicated lounges with takeaway food and drinks at some of their busiest hubs.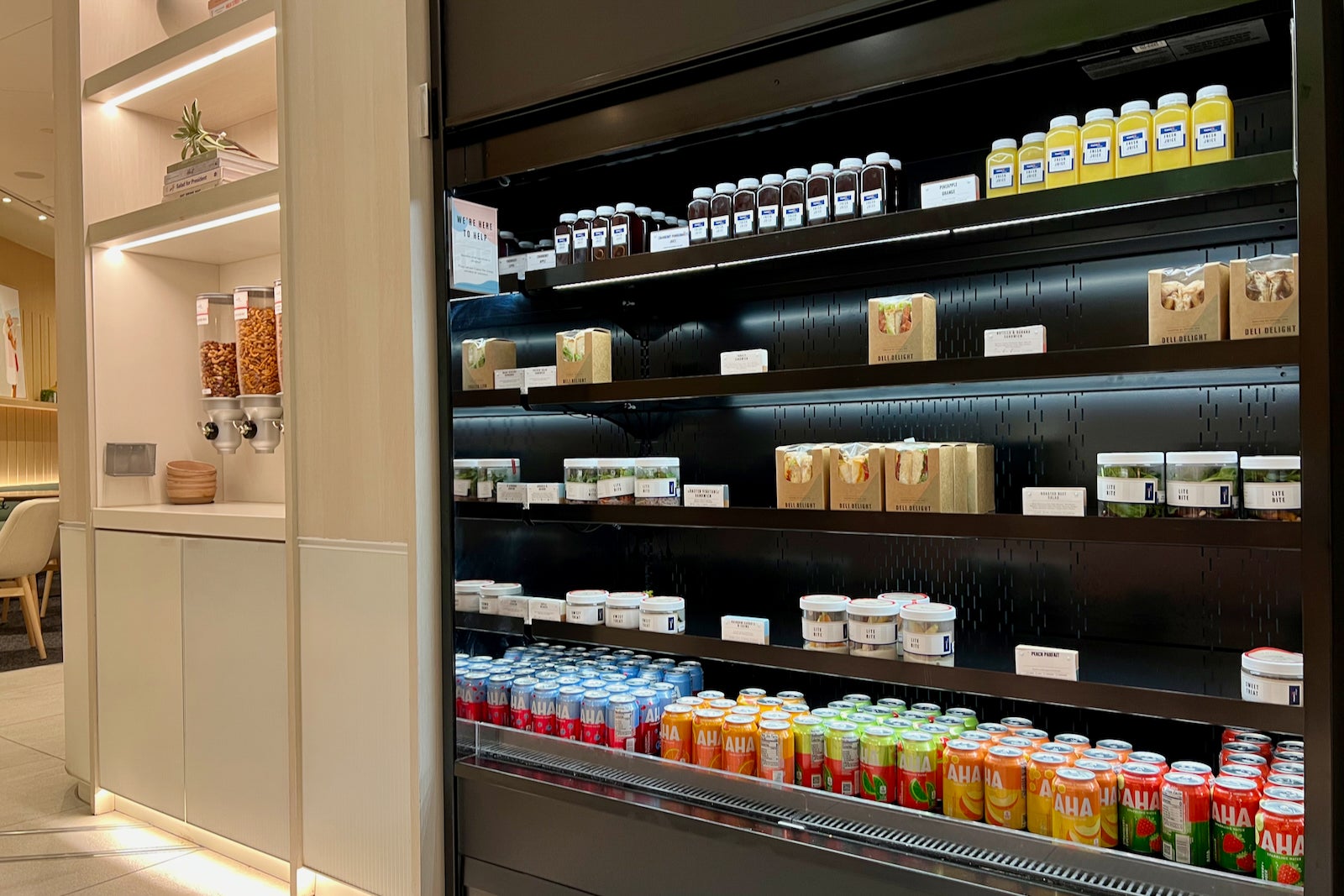 Meanwhile, Capital One's first lounge at Dallas Fort Worth International Airport (DFW) features a special grab-and-go fridge filled with juices, sandwiches and other snacks packaged specifically for consumption before or during the flight.
Somewhat surprisingly, Chase is about to open its first domestic Sapphire Lounge in Boston, but this newly built club doesn't offer any takeaway options.