T-Mobile users (with qualifying plans) already receive many travel benefits, including free Wi-Fi on all United Airlines-operated flights, complimentary high-speed data in more than 200 countries, free AAA membership and exclusive hotel deals.
Now, T-Mobile users can enjoy unlimited inflight messaging and access to inflight Wi-Fi on all major U.S. airlines by opting into one of its Go5G plans. Users can expect these benefits on eligible Alaska Airlines, American Airlines, Delta Air Lines and United flights to, from and within the U.S., with more to come.
With the Go5G and equivalent plans, you can access unlimited messaging and one hour of inflight Wi-Fi with streaming. You'll also receive four full-flight Wi-Fi and streaming sessions a year. If you don't have any streaming service subscriptions, you're in luck: The Go5G plan includes Netflix access for one screen, as well as six months of free Apple TV.
The Go5G Plus and equivalent plans are a bit more expensive but offer access to unlimited inflight messaging, Wi-Fi and streaming. This plan also includes Netflix access for two screens and an Apple TV subscription.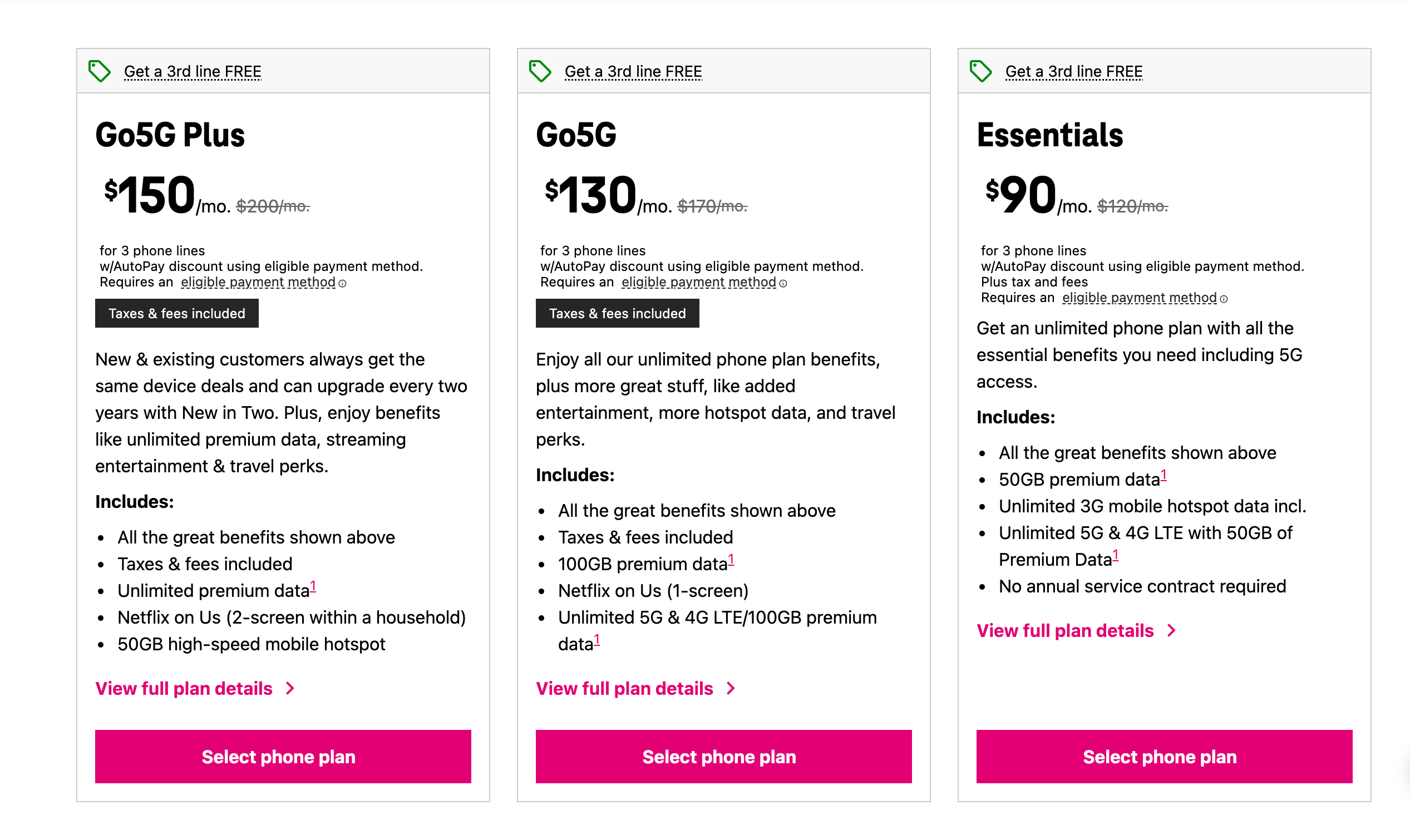 Regardless of which plan you choose, you'll enjoy more access to hot spots, which is a great perk for business travelers who may need to work on the go.
The Go5G plan offers 15 gigabytes of high-speed mobile hot spot data and unlimited mobile hot spot data at 3G speeds after 15GB. The Go5G Plus plan has the same setup but offers 50GB of high-speed mobile hot spot data and then unlimited mobile hot spot data at 3G speeds after 50GB.
All T-Mobile phone plans include unlimited talk, text and data on its 5G network. Head to the T-Mobile website for more details on what each specific plan offers.
Note: If you're not a T-Mobile customer but are a Delta SkyMiles member, you can get free Wi-Fi on select Delta flights within the U.S. American Airlines is also in the middle of a big push to help passengers stay connected in flight.
Related reading: