Changes are brewing in the hotel orbit, and it will impact everything from how you achieve loyalty status to the types of hotels that are set to appear in the U.S.
The Americas Lodging Investment Summit, one of the biggest conventions for the hotel industry, takes place every year right before the major companies start reporting on how they performed the year prior.
This year, the Los Angeles event was notable for its overwhelming optimism despite all the chatter of economic uncertainty. If there's a recession brewing, you couldn't tell from the event spaces at ALIS. 
Momentum seems to be building around the idea that U.S. hotels will outperform pre-pandemic levels this year (according to a report by CBRE). So, in addition to interviews with the CEOs of Marriott and Accor, TPG chatted with leaders across the hotel industry to get a sense of what's in store for hotels. 
Here are some of our main takeaways.
IHG reasserting itself at the table
It's easy as a traveler to focus on Marriott and Hilton because of their scale and variety of options. Hyatt is another major player thanks to the company's rapid ascent into luxury and leisure hotels in recent years. I've also been curious about Paris-based Accor's plans to ramp up growth in the U.S. 
However, we can't discount the company that arguably has the best-known hotel brand out there: IHG Hotels & Resorts.
Most recognizable for the Holiday Inn brand family, IHG has made several moves in recent years to beef up its lifestyle, luxury and ultra-luxury offerings, and round out its brand network. Along with an overhaul to its loyalty program, IHG acquired brands like Regent and Six Senses while organically growing others like the Vignette Collection and Voco.
It even made inroads to the all-inclusive resort sector late last year. I've enjoyed checking out some of IHG's newer properties and partners while traveling with Diamond Ambassador status in the last three months (more on that to come in the next few weeks). This included stays at InterContinental hotels in Paris and Los Angeles as well as hotels in Germany and southern France that are part of IHG's partnership with Mr. and Mrs. Smith. 
There's no reason to think the growth is stopping there. IHG's push into higher-end luxury seemed to exclude the U.S. as brands like Six Senses and Regent largely operate in other countries. But that, too, is changing. IHG announced this month it will bring the Six Senses brand to California with the Six Senses Napa Valley, slated to open in 2026. That news arrived shortly after IHG announced plans for the first U.S. outpost of the Vignette Collection, The Gwendolyn, which is slated to open in Oregon's Willamette Valley in 2025.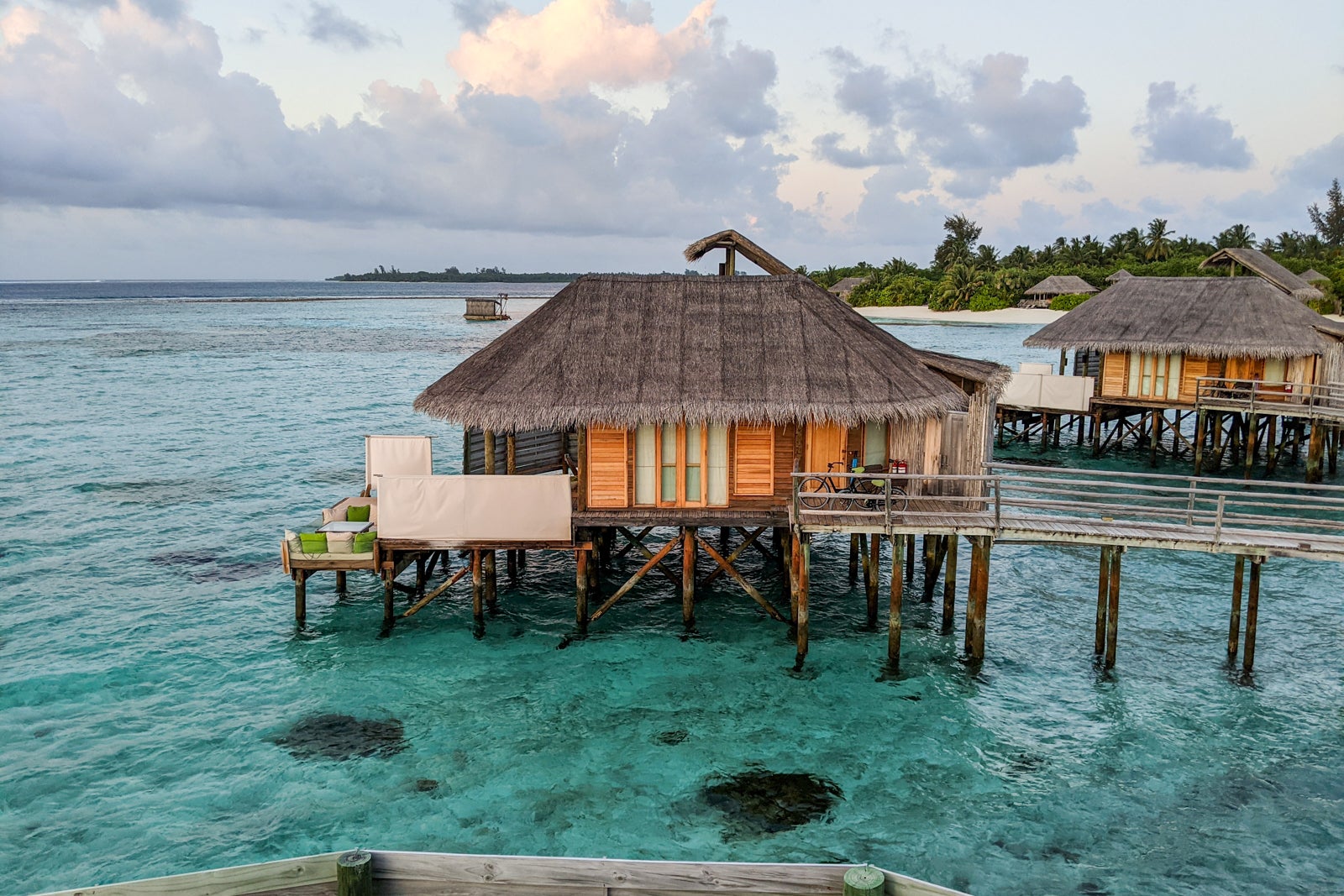 IHG has an impressive InterContinental lineup in the U.S., but is it starting from too far behind when it comes to ultra-luxury? 
"If you look at uber-luxury brands, they tend to grow their notoriety and grow their brand first outside the United States," Elie Maalouf, IHG's CEO of the Americas, told TPG. "Then they come to the U.S."
There are 20 Six Senses properties currently open and an additional 34 in the development pipeline, he added. Maalouf also noted several more properties would come to the U.S. after Napa.
What about that called-off deal for a Six Senses in New York City? 
"We'll be in New York at some point. We're not worried about that," Maalouf said. "We have a lot of interest from site owners and developers to be in New York. We're going to have one Six Senses in New York. We can be very selective about where and when and how it is."
The new look of hotel loyalty programs
Omni Hotels & Resorts isn't the largest player in the U.S. hotel orbit, but the company's potential loyalty program overhaul might signal where the overall industry is heading. Omni is moving toward a program based on total spending instead of room nights, the company's president Peter Strebel told TPG during ALIS. Expect to find out more amid an overall rebranding slated for later this spring. 
"Our loyal customers are not as much traditional business travelers," Strebel said. "They are families traveling and people traveling on a golf trip or spa trips and girlfriend weekends. So, we're really going to orient the loyalty program more towards the leisure customer."
Strebel emphasized that it's different from competitors and loyalty programs geared toward business travelers frequently staying in hotels; however, it isn't out of the realm of possibility to think the major hotel conglomerates would pursue something similar. 
After all, business travel might be coming back, but leisure travel continues to dominate the travel sector.
Battle of the bargains
Sure, there may not be a flood of hotel deals expected this summer, but it appears more of the bigger loyalty programs are coming to the affordable end of the hotel spectrum. 
Hotel companies with a more affordable mix of brands like Wyndham — the owner of brands like La Quinta and Microtel — and Choice Hotels — the owner of offerings like Quality Inn and EconoLodge — might have reason to lose sleep. For years, major players like Marriott and Hilton have shied away from more budget offerings, but now it seems the biggest hotel companies are taking a second look at this travel type.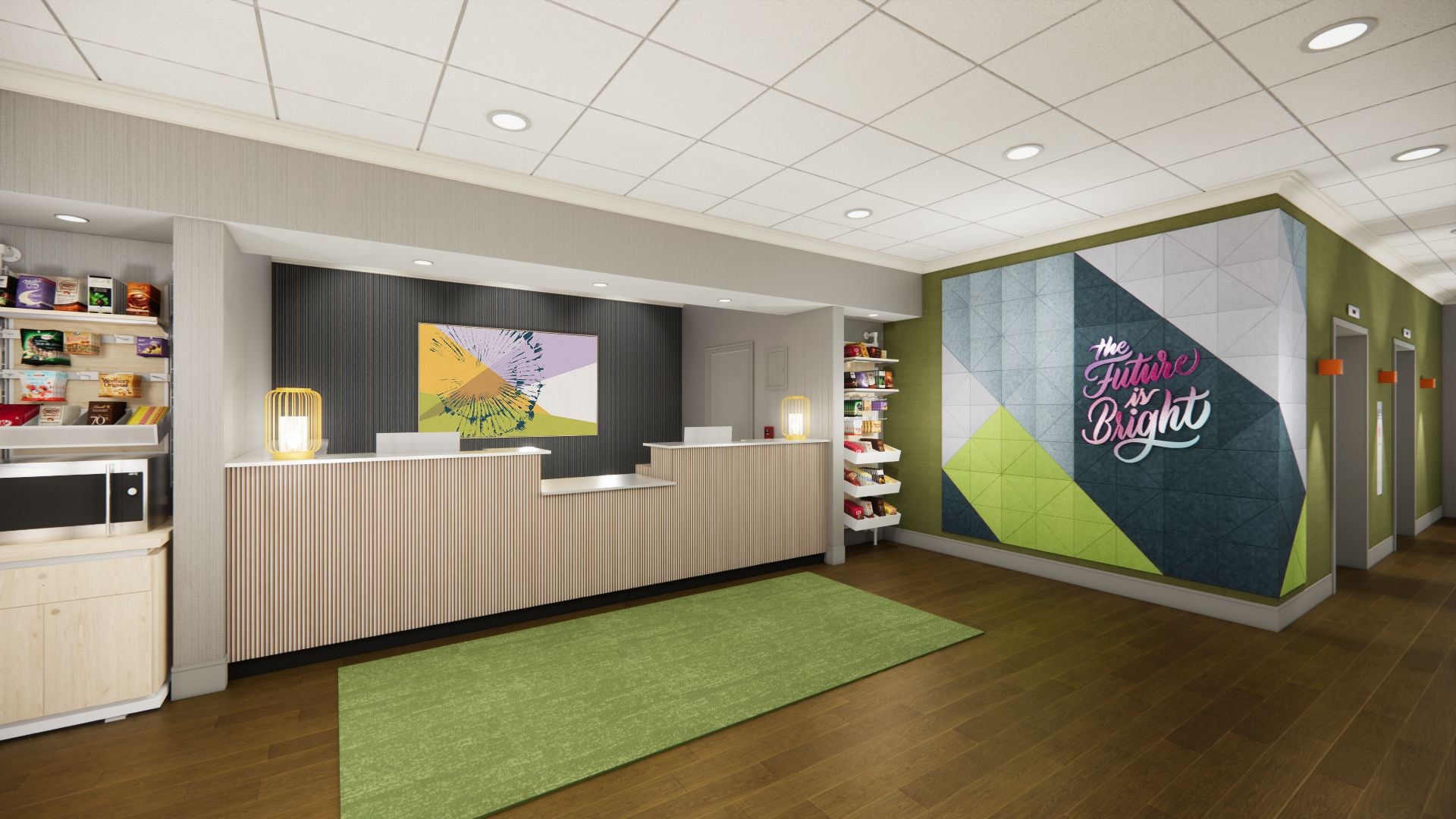 Hilton launched Spark, which it bills as a premium economy offering, and it plans to open the first batch of hotels later this year. Marriott's takeover of Mexico-based City Express has analysts expecting a global expansion of the brand to target affordable midscale hotels. 
What gives? There are a few reasons here. Some argue it's because brands tend to charge more as they mature, so they need to fill the void with another affordable option. Others say it's a good way to target online booking platforms like Expedia and Hotwire, which often undercut the brands' prices. Either way, there is going to be a more affordable entry point to earn nights on Hilton Honors and Marriott Bonvoy in coming years.
Do more with the brands you've got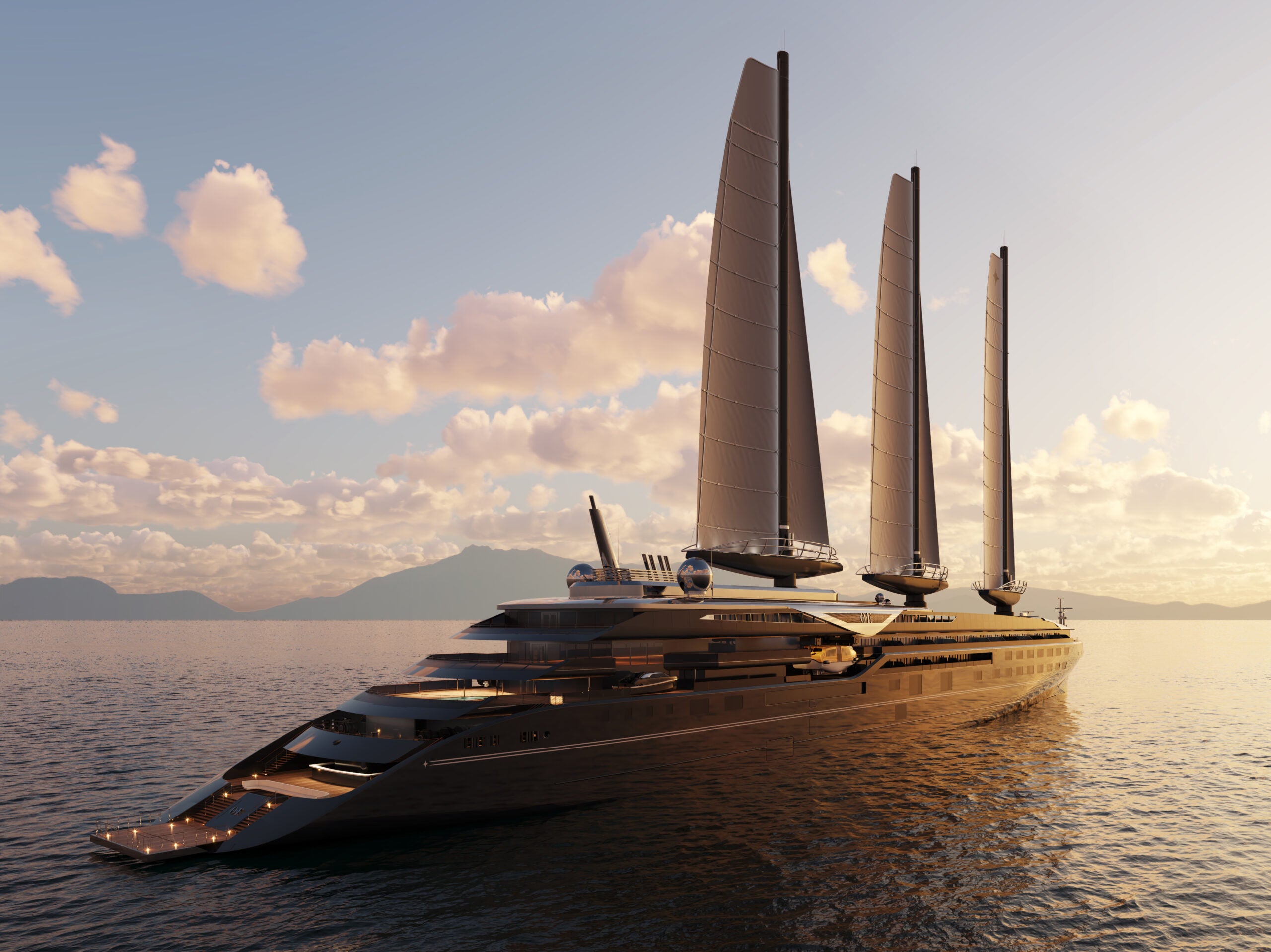 The era of hotels adding more brands isn't over. Announcements of Accor's Handwritten Collection and Spark came shortly before ALIS. While we can't divulge details yet, TPG chatted with hotel executives from an array of companies about plenty of other new brands slated to roll out in the coming months and years.
But there is also evidence hotel companies are looking at their existing brand line-up to introduce new products. 
Essentially, do more with what you have. 
This is evident with things like Marriott's Ritz-Carlton Yacht Collection as well as Accor's expansion of the Orient Express brand beyond trains (though, those are coming, too) into hotels and a superyacht of its own. The more historic brand extension includes hotel-branded residential developments, where brands like St. Regis or Four Seasons manage condo projects. Even that's getting a shake-up, as younger brands like Virgin look to expand into the residential sector. 
Virgin's growth outlook
Speaking of Virgin Hotels, TPG didn't have the best experience at the Virgin Edinburgh when we checked in last September, as the hotel didn't appear entirely ready for guests.
At ALIS, we caught up with Virgin Hotels CEO James Bermingham, who graciously spent some time one afternoon for an interview discussing what's next for the brand. Bermingham also told us (with a smile) to maybe wait until a hotel moves past its soft opening phase before checking in next time. 
The company recently restructured. Virgin Hotels and Virgin Limited Edition — a private collection of retreats, hotels and islands owned by Sir Richard Branson (including his Necker Island) across Europe, Africa and the Caribbean — are now combined under the Virgin Hotels Collection label. Upcoming hotel openings include properties in New York City and Glasgow while additional properties are in development in Miami and Denver.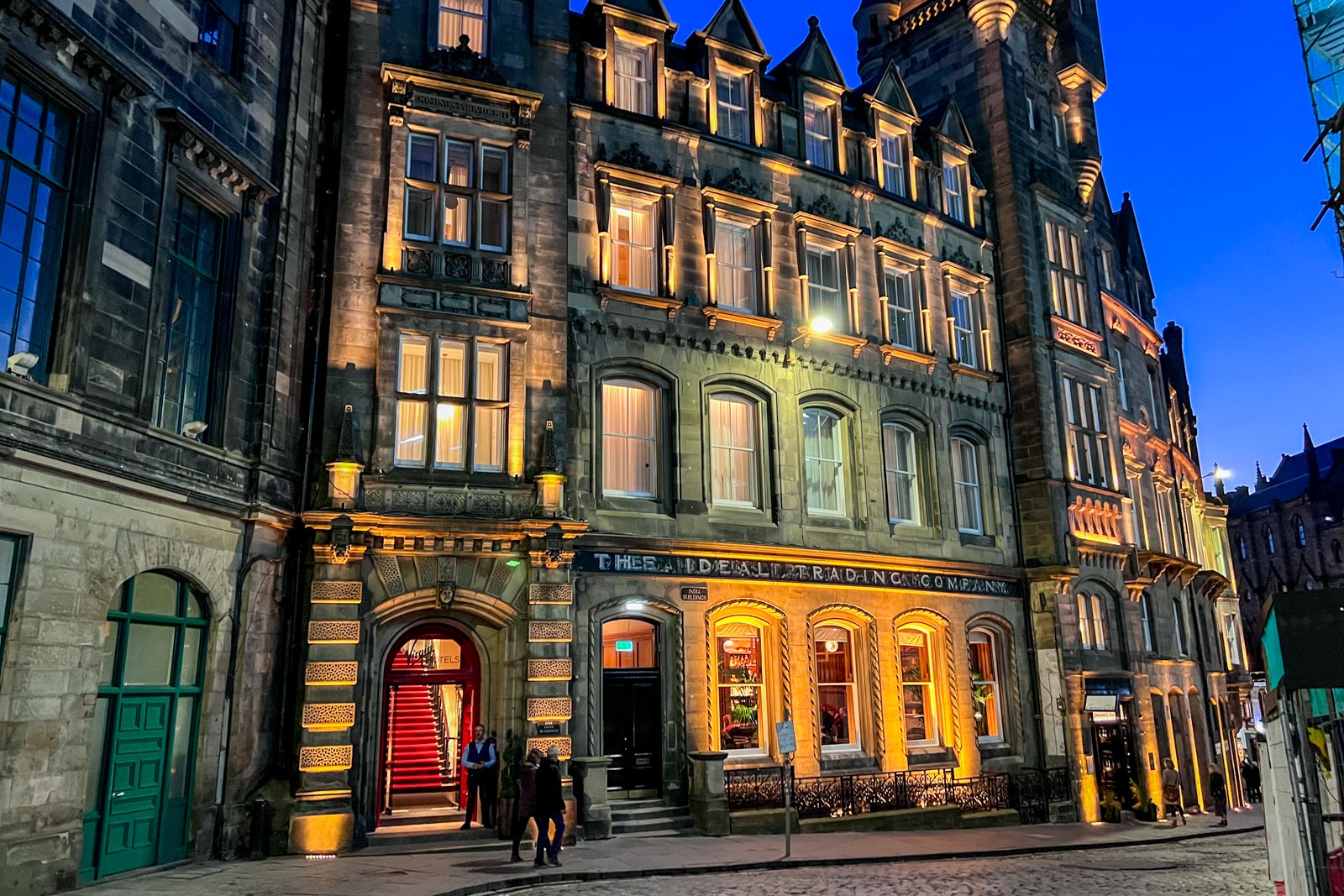 Something we're intrigued by in the hotel orbit are partnerships between the biggest conglomerates and smaller, cooler brands. Accor teamed up with Ennismore on a lifestyle division. Marriott launched Edition with Studio 54 co-founder Ian Schrager. Even Virgin has its Las Vegas resort operating in partnership with Hilton under the Curio Collection soft brand.
The big hotel parent company brings brand awareness, booking infrastructure and loyalty network. Meanwhile, the smaller brand gives the property a more unique identity than typically expected of the major chains. 
Bermingham previously told me that's partly to do with the fact the Vegas hotel is so much bigger than a typical Virgin Hotel, but don't rule out additional partnerships like it from taking place down the line. Virgin might be precisely the brand that some of the bigger players need in order to win over younger customers.
"If we did something like Atlantic City or a big casino destination in the Caribbean or Central America, I would seriously consider doing that again because it works so well," he said of the Las Vegas partnership with Hilton.
Related reading: