From Disney World in Florida to Universal Studios Hollywood and Dollywood to Knott's Berry Farm in California and beyond, there are typically more than 500 million annual visits to theme parks worldwide in a normal year.
Tickets to many of the big-name parks often top $100 per day, and in the case of Disney World, prices go as high as $189 for a single-day ticket on the busiest dates. This means there are easily billions of dollars spent annually on theme park tickets, not to mention all the other related costs of going to a theme park. That's a lot of spending ripe for earning rewards or using points to offset some of the cost.
With that in mind, here are the best credit cards for Disney trips, Universal Studios vacations and other theme park adventures.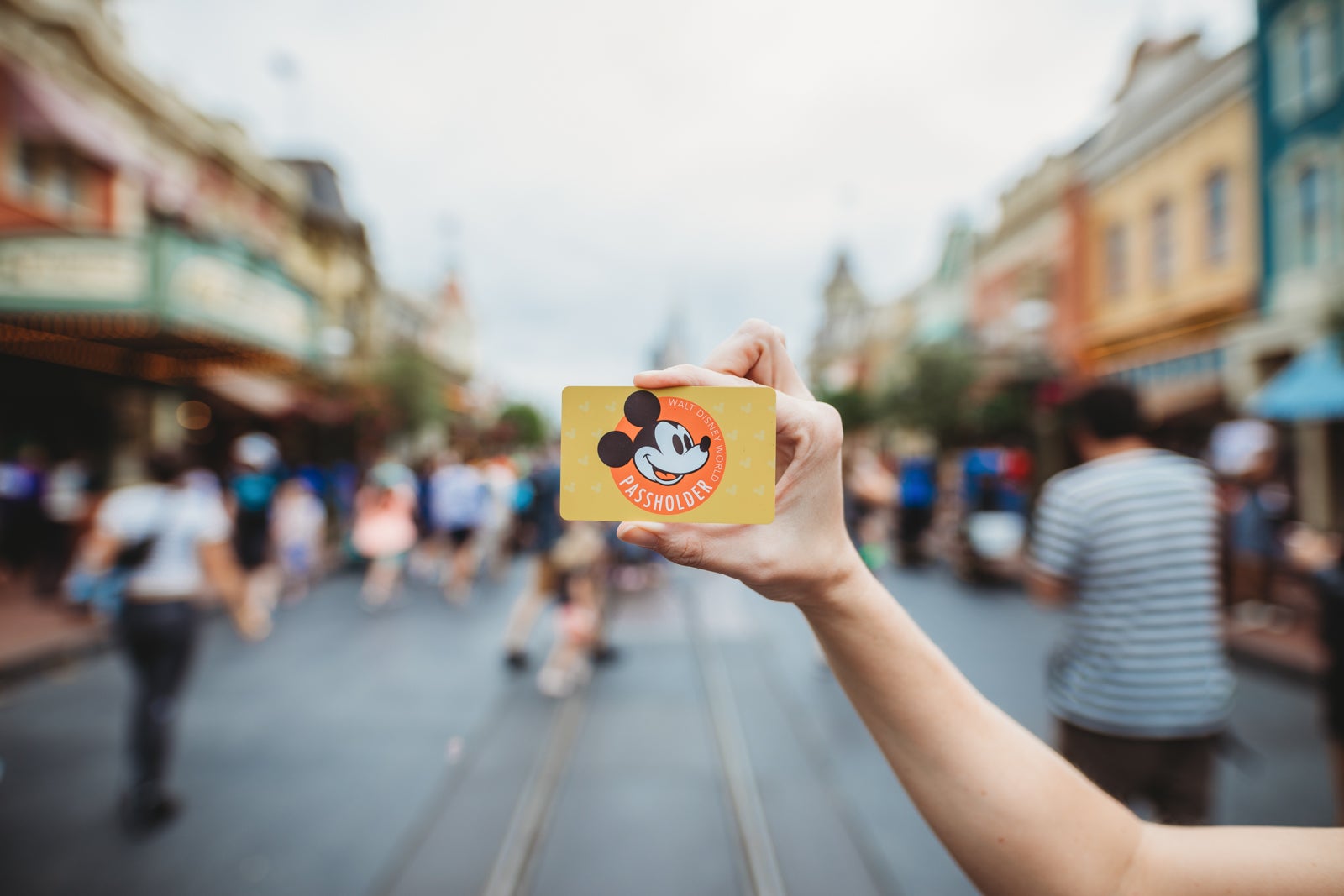 Where you buy theme park tickets matters
It may sound like we are starting with unnecessary details, but the best credit card for theme park ticket purchases depends heavily on how the purchase will code on your credit card. And that means where you buy your theme park tickets matters. That said, the most likely bonus categories for theme park tickets are entertainment or travel.
When purchasing park tickets directly from the theme park, the charge will most likely code as an entertainment purchase. On some credit cards, entertainment will code as a travel charge, but most often, it does not.
However, if you purchase park tickets from a travel agency (such as Undercover Tourist), charge them to your hotel room or include them as part of a larger vacation package, the odds are high that the purchase will code as a travel charge.
This matters because if you paid with the Chase Sapphire Reserve and your $500 ticket purchase coded as travel, you'd earn 1,500 Ultimate Rewards points (3 points per dollar). If the purchase coded as entertainment, you'd earn just 500 points as a non-bonused category on that card.
Related: Why you might want to use a Disney Vacation Planner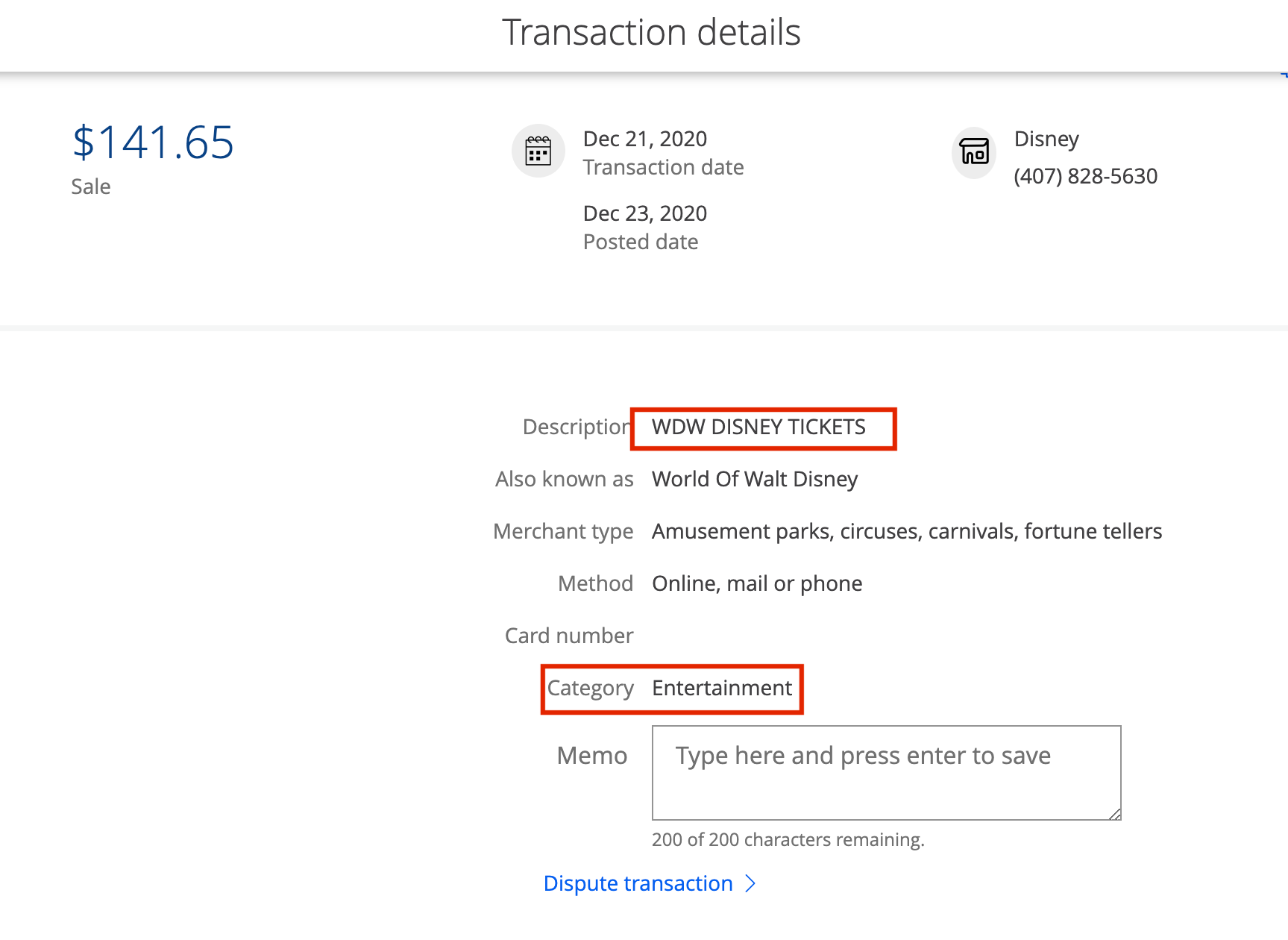 Best credit cards for Disney
Best credit cards for earning points at Disney
If you're paying for this Disney trip with cash and want to rewards for use in the future, here are are the best credit card options:
Capital One Savor Cash Rewards Credit Card: 4% back on entertainment expenses.
Venmo credit card:

3% back in the category you spend the most in that month, with two options for entertainment and travel. The card also provides 2% cash back in the eligible category you spend the second most in that month, making it a pretty solid option for when you take a big theme park trip.

Citi Prestige® Card (no longer available to new applicants): 5 points per dollar at travel agencies, so best when purchasing from a site like Undercover Tourist or other travel agencies.
Disney Visa: 2% back on most Disney purchases, but you can earn higher rewards with other cards.
The information for the Capital One Savor Cash Rewards Credit Card, Venmo credit card, Citi Prestige card and Disney Visa card has been collected independently by The Points Guy. The card details on this page have not been reviewed or provided by the card issuer.
Best credit cards for using a travel credit at Disney
If you want to use the $300 Chase Sapphire Reserve credit on a Disney World or Disneyland trip, it's easiest to use it either for a hotel-only or a hotel + tickets package you book directly with Disney or via a travel agent, like TPG's partner Mouse Counselors.
If you are just in the market for Disney tickets, you can usually use your Sapphire Reserve travel credit to get those by going through a site like Undercover Tourist.
To use the annual, up to  $300 travel credit from Capital One Venture X, you need to book eligible travel via Capital One's travel site. Luckily, this site does often display Disney World hotels for booking.
Related: For no-cost assistance booking your Disney vacation, you can contact TPG's travel booking partner Mouse Counselors. 
Best credit cards for using points at Disney
The bad news upfront: not all credit card points work for a trip to Disney.
For example, Chase Ultimate Rewards points aren't very useful for the Disney components of trips, such as Disney tickets or Disney hotels. However, Bilt Rewards points and Capital One Venture miles are useful for using points at Disney.
Bilt Rewards points can be redeemed at a rate of 1.25 cents per point towards Disney tickets and hotels in the Bilt travel portal, making this currency the most valuable points for Disney vacations.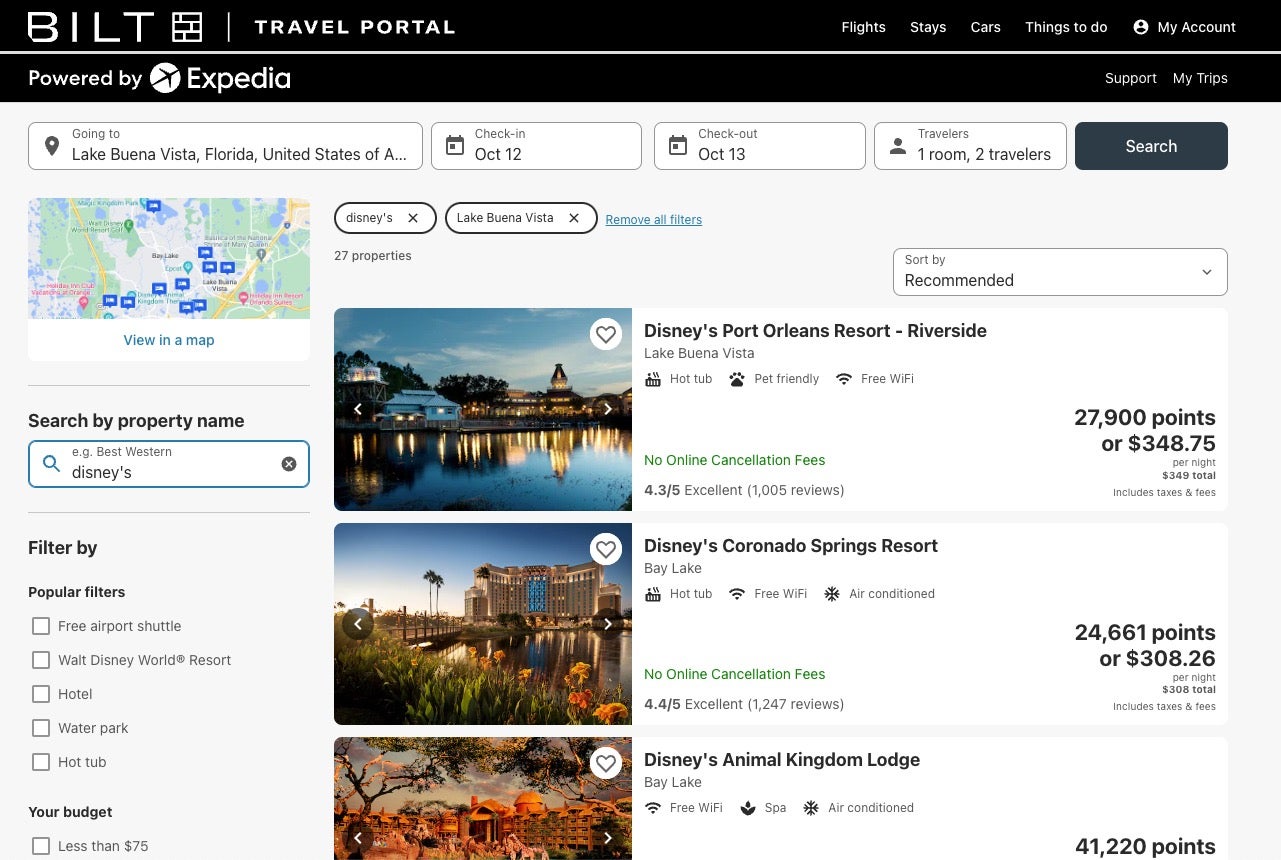 With Capital One, you can also book Disney hotels on that travel booking site (much like with Bilt), but at a rate of 1 cent per mile. However, since you can also use the miles to offset any travel charge on your card, you can also book directly with Disney or elsewhere (as long as it codes as travel) and use points at a rate of 1 cent per mile redeemed.
This also opens up the possibility of renting Disney Vacation Club points from a site like David's Vacation Club to save money on your Disney lodging over Disney's cash prices while using credit points to offset the expense.
Pro tip: The Swan, Dolphin and Swan Reserve are on Disney property and come with many Disney perks. Given they are in the Marriott family, you can use your Marriott points to stay on Disney property. The number of points per night to stay at Marriott hotels varies, with the lowest-priced days starting at around 40,000 points per night. This makes the Marriott Bonvoy Boundless® Credit Card and Marriott Bonvoy Brilliant® American Express® Card great credit card choices if you want this on-site lodging option.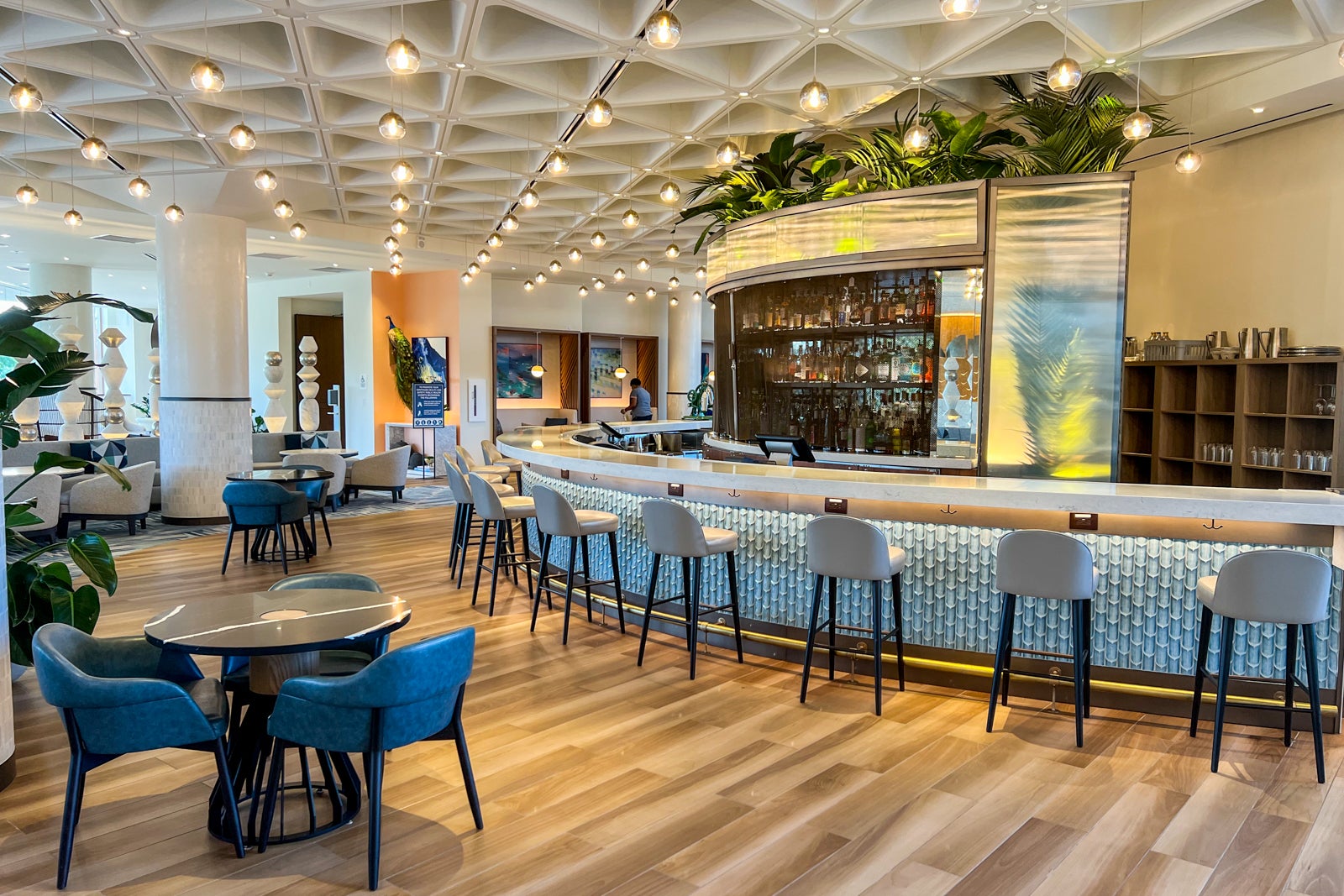 Best credit cards for Universal Studios
The same credit cards that are best for Disney vacations also make the cut as the best for Universal Studios trips. However, Universal vacations have a few added options that Disney does not have. Notably, you can use Chase Ultimate Rewards points to book Universal Studios hotels and theme park tickets.
This means you can redeem points from the Chase Sapphire Reserve® at a value of 1.5 cents per point to stay on-site at Universal and even pick up your theme park tickets via the Chase travel portal. The Chase Sapphire Preferred® Card would be another good credit card for a Universal Studios trip as its points would be worth 1.25 cents each toward on-site hotels and theme park tickets.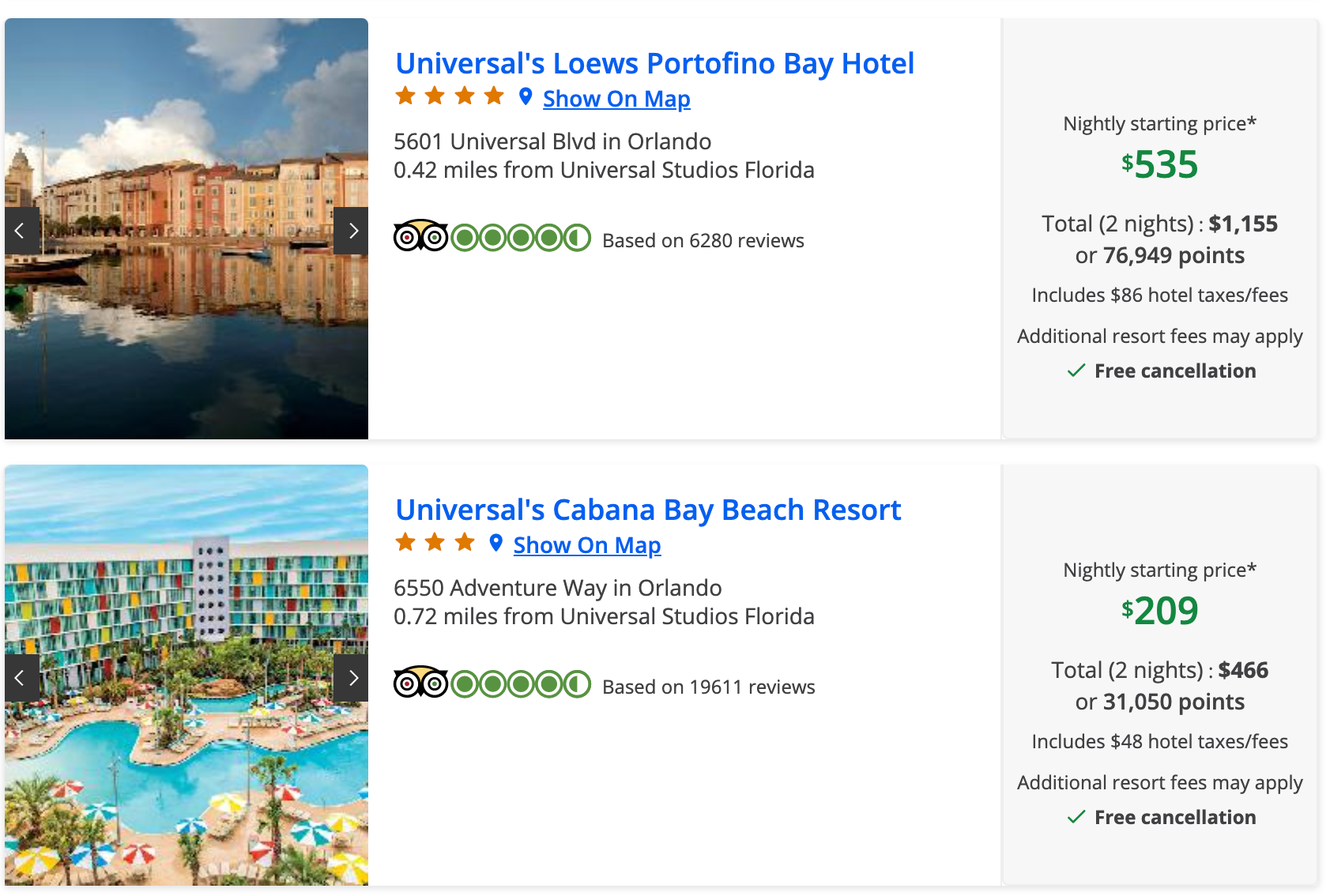 Related: Guide to visiting Universal Orlando
Alternative: Use the best card for everyday spending
If you aren't sure how a charge from a theme park will code and you want to be sure and earn rewards, consider using a strong card for everyday spending.
TPG's founder Brian Kelly did that when he purchased a pricey Disney VIP tour using his Chase Freedom Unlimited. Earning 1.5 points per dollar was a sure bet on racking up points on that thousands of dollars charge.
* Value of rewards based on TPG valuations and not provided by the issuer.
Bottom line
Having fun at a theme park is pretty easy, but finding the best deals and maximizing the benefit of your expenses are more nuanced planning tasks. There's no one best credit card for theme parks, but there are some solid options depending on where you want to go and how you are purchasing your tickets. Choosing carefully can save you money on your next Disney or Universal trip or earn extra rewards to use next time around the Ferris Wheel.
Related reading: