Editor's note: This is a recurring post, regularly updated with new information and offers.
Europe remains a popular option for award travelers. However, with new routes, mileage devaluations and airline partnerships, keeping track of the top ways to fly to Europe with miles can be challenging. Still, there are excellent travel options in each class and alliance.
Regardless of your budget for your next trip, this guide will help ensure that with proper planning, you can obtain great value from your point redemptions for your European vacation.
Oneworld
First class on British Airways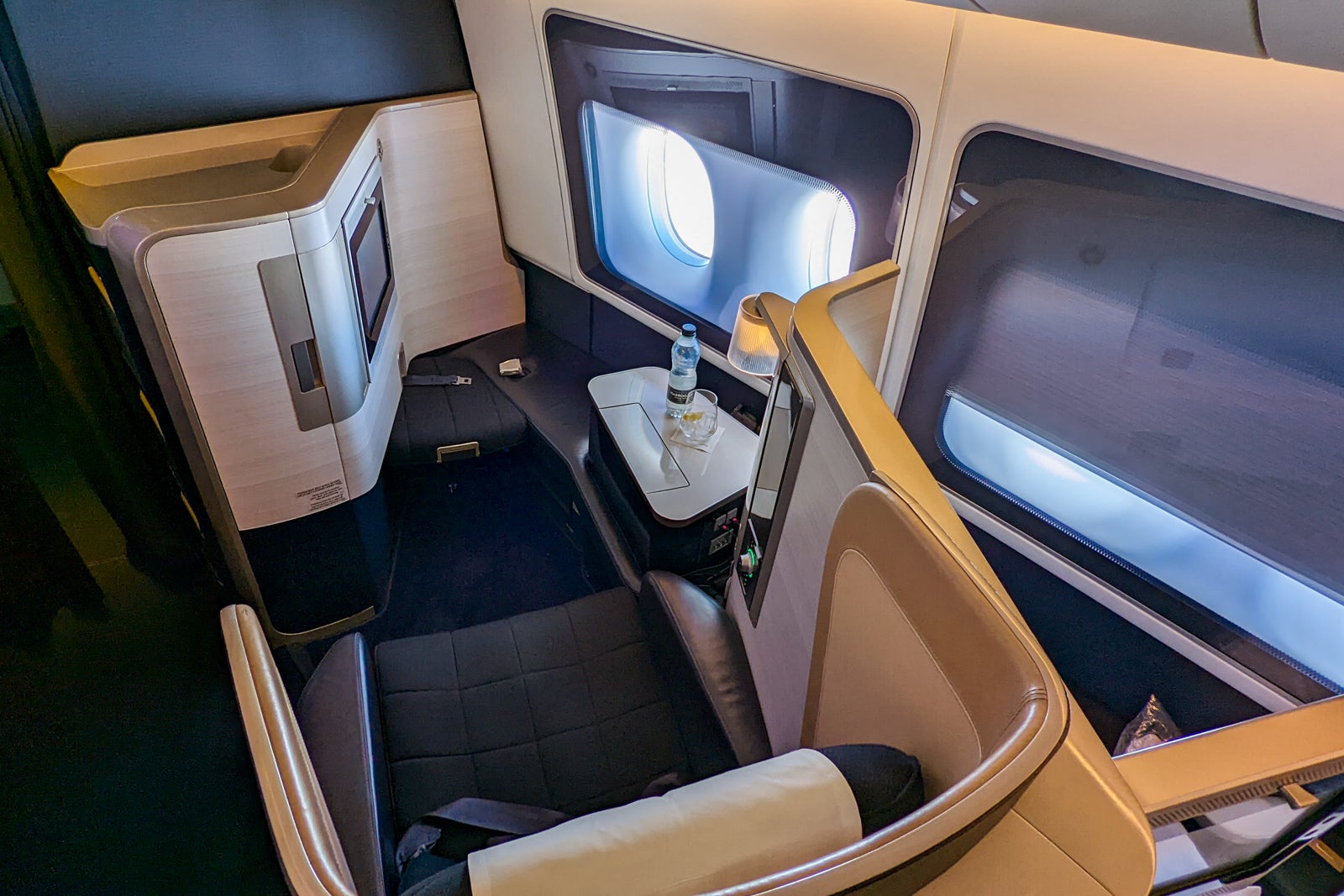 British Airways operates first class on most of its transatlantic fleet, including the Airbus A380 and some Boeing 777 and Boeing 787s. BA's first class is known for its catering, and if you are flying from London's Heathrow Airport (LHR) in first class, the Concorde Room is one of the best airport lounges.
At the time of writing, you can find first class options on most London routings, including Chicago's O'Hare International Airport (ORD) and Washington's Dulles International Airport (IAD). If you book directly with British Airways Avios, ticket prices may vary slightly depending on peak travel times and distance. For example, flying first class from Chicago to London on a Saturday in June will cost 80,000 Avios plus BA's infamously high fees.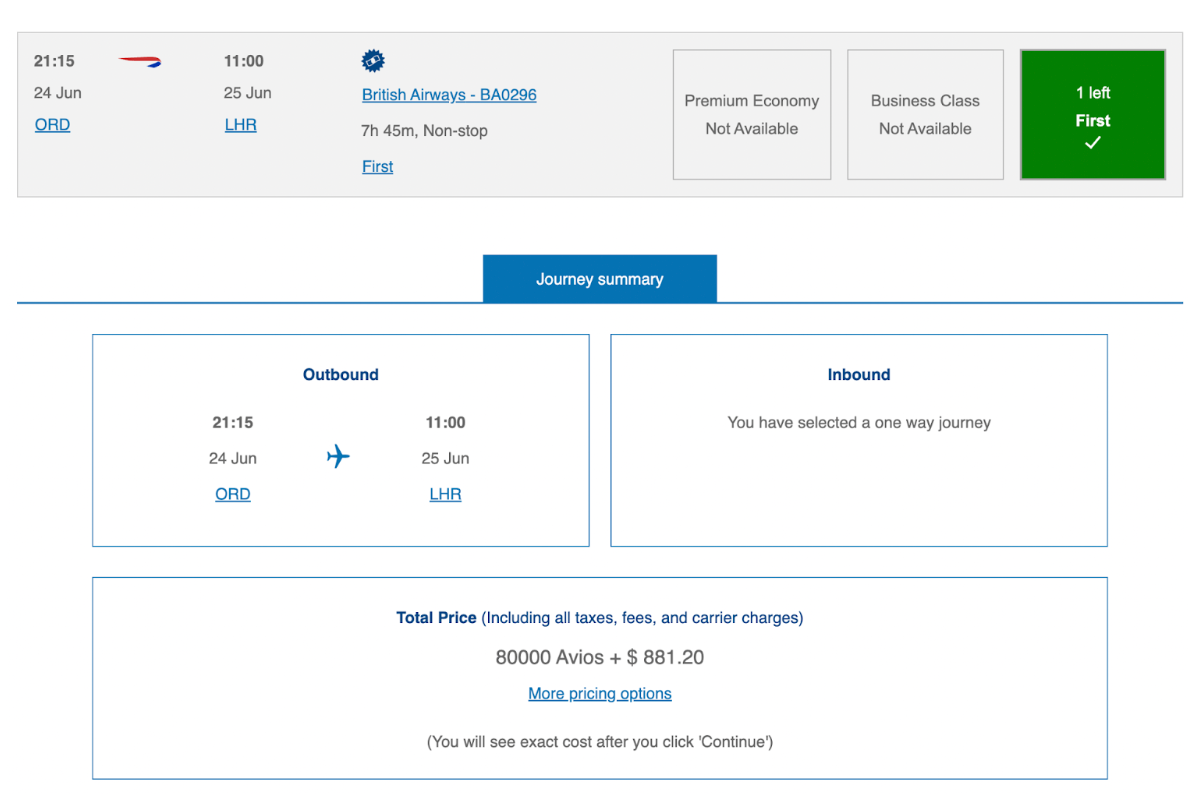 However, a first-class booking from Washington, D.C., to London on a weekday in November will only set you back 68,000 Avios (plus taxes and fees).
Expect to pay slightly more for flights to and from the West Coast. Traveling during peak time (in this case, a Saturday in June) will cost 100,000 Avios.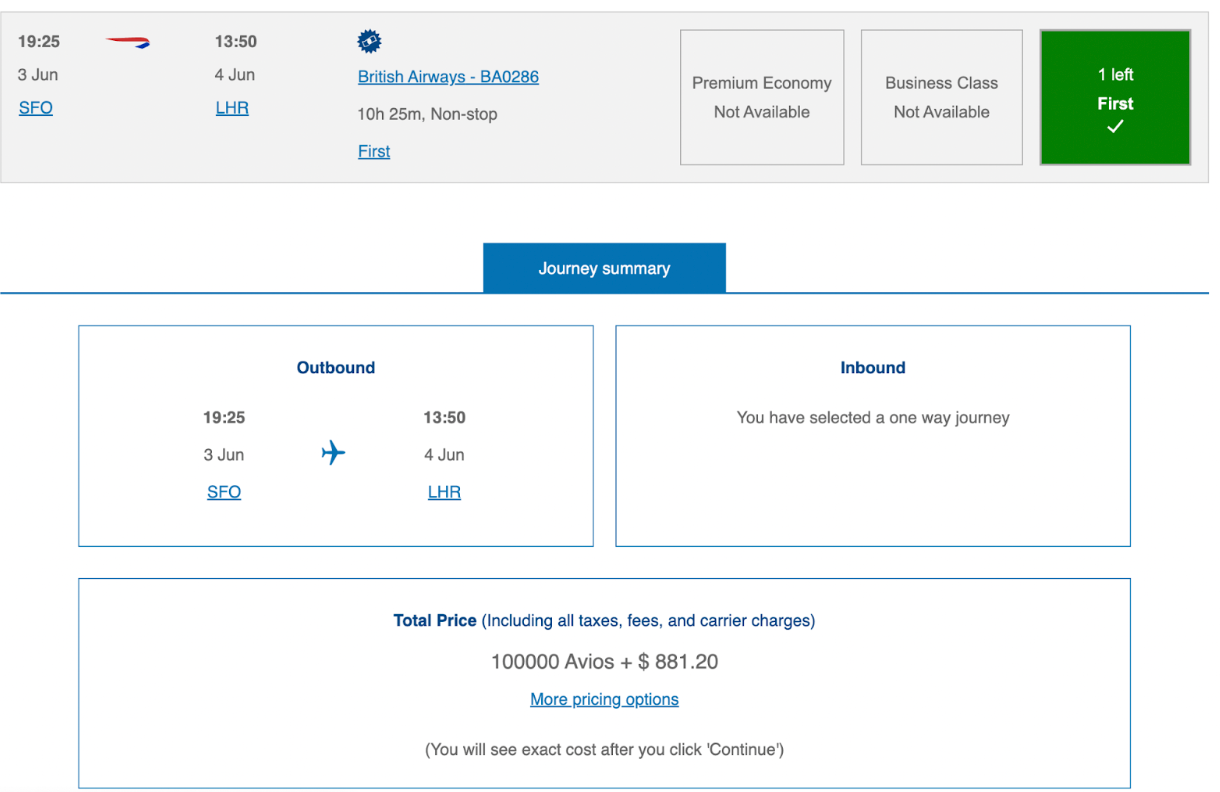 If you travel midweek, expect to pay just 85,000 Avios points for the same routing.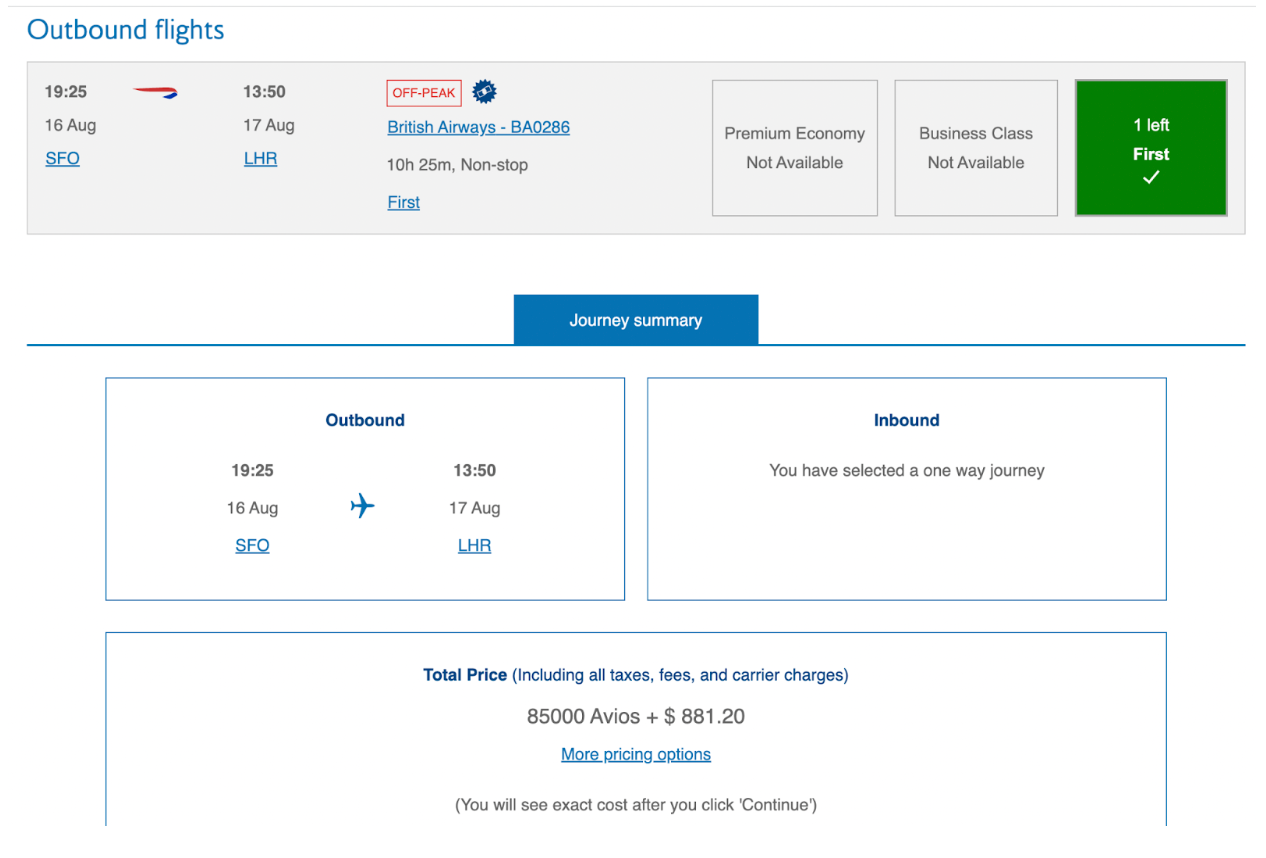 American Airlines AAdvantage award rates are often cheaper for first-class British Airways tickets to the West Coast. Regardless of the origin in the U.S. or date of travel, American Airlines currently charges 85,000 AAdvantage miles plus taxes and fees for these award flights.
Related: Still better than business class: A review of British Airways First on the 777 from London to Washington
Just remember that flights departing from the U.K. will face even higher costs thanks to the country's Air Passenger Duty. That's why you should avoid making London the final stop on your European adventure.
Business class on Iberia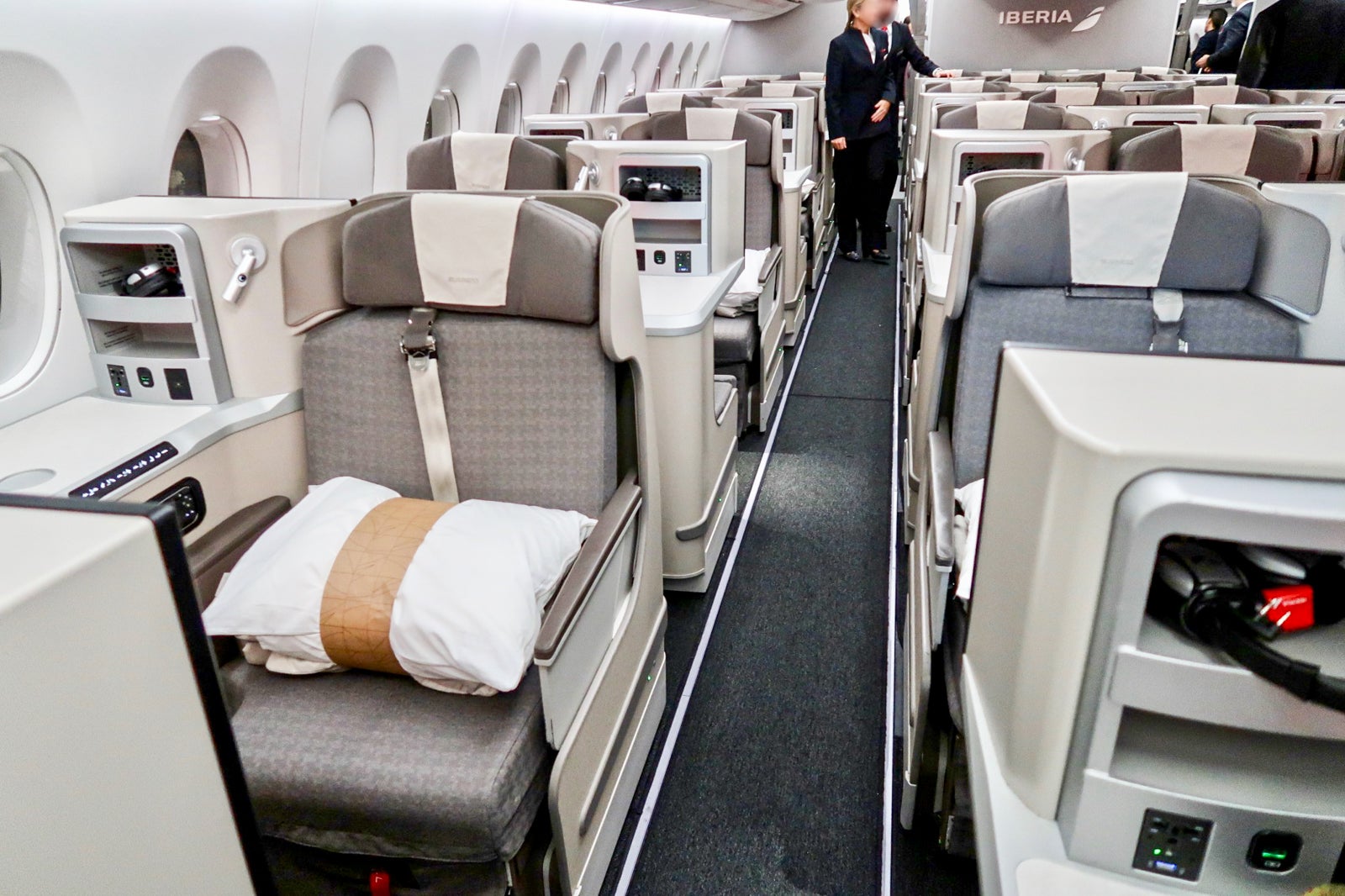 One redemption for Europe trips that has remained strong over the years is Iberia. Iberia operates flights from Chicago, Washington, D.C., Boston Logan International Airport (BOS), Dallas Fort Worth International Airport (DFW), Los Angeles International Airport (LAX), Miami International Airport (MIA), New York's John F. Kennedy International Airport (JFK) and San Francisco International Airport (SFO) to its main hub in Adolfo Suarez Madrid-Barajas Airport (MAD).
Flights are operated by Iberia's Airbus A330-200, A330-300 and A350-900 aircraft, each offering a 1-2-1 business class configuration. While the Airbus A350 offers Iberia's newest and best business class product (including sliding doors and an 18.5-inch 4K inflight entertainment screen), all three aircraft provide an excellent points value on transatlantic flights.
Iberia prices its flights based on distance and whether your travel falls into peak or off-peak dates. Four of its departure gateways offer spectacular value. If you depart from New York's JFK airport, Boston, Washington or Chicago, here's what you'll pay for one-way business-class flights:
Off-peak dates:

34,000 Avios and about $120 in fees.
Peak dates: 50,000 Avios and about $120 in fees.
Tickets on Iberia flights longer than 5,000 miles (any flights departing from Miami or cities west of Chicago) are pricier. An off-peak fare to Madrid from these destinations will run you 42,500 Avios.

During peak times, however, expect to pay 62,500 Avios.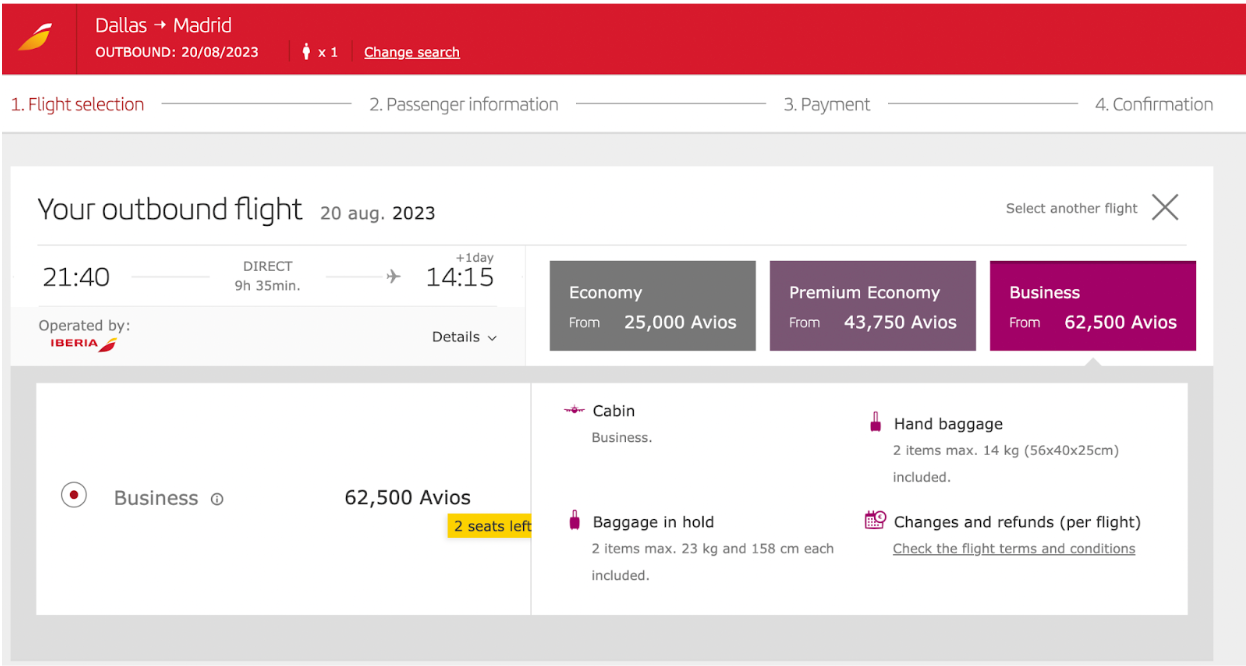 Regardless of distance or time of year, you can also purchase Iberia tickets with American Airlines AAdvantage miles for just 57,500 miles and fees. This makes AAdvantage miles an excellent redemption option for West Coast departures during the peak season.
Related: The seat carries the flight: A review of Iberia's business class on the A350, New York to Madrid
Premium economy on Iberia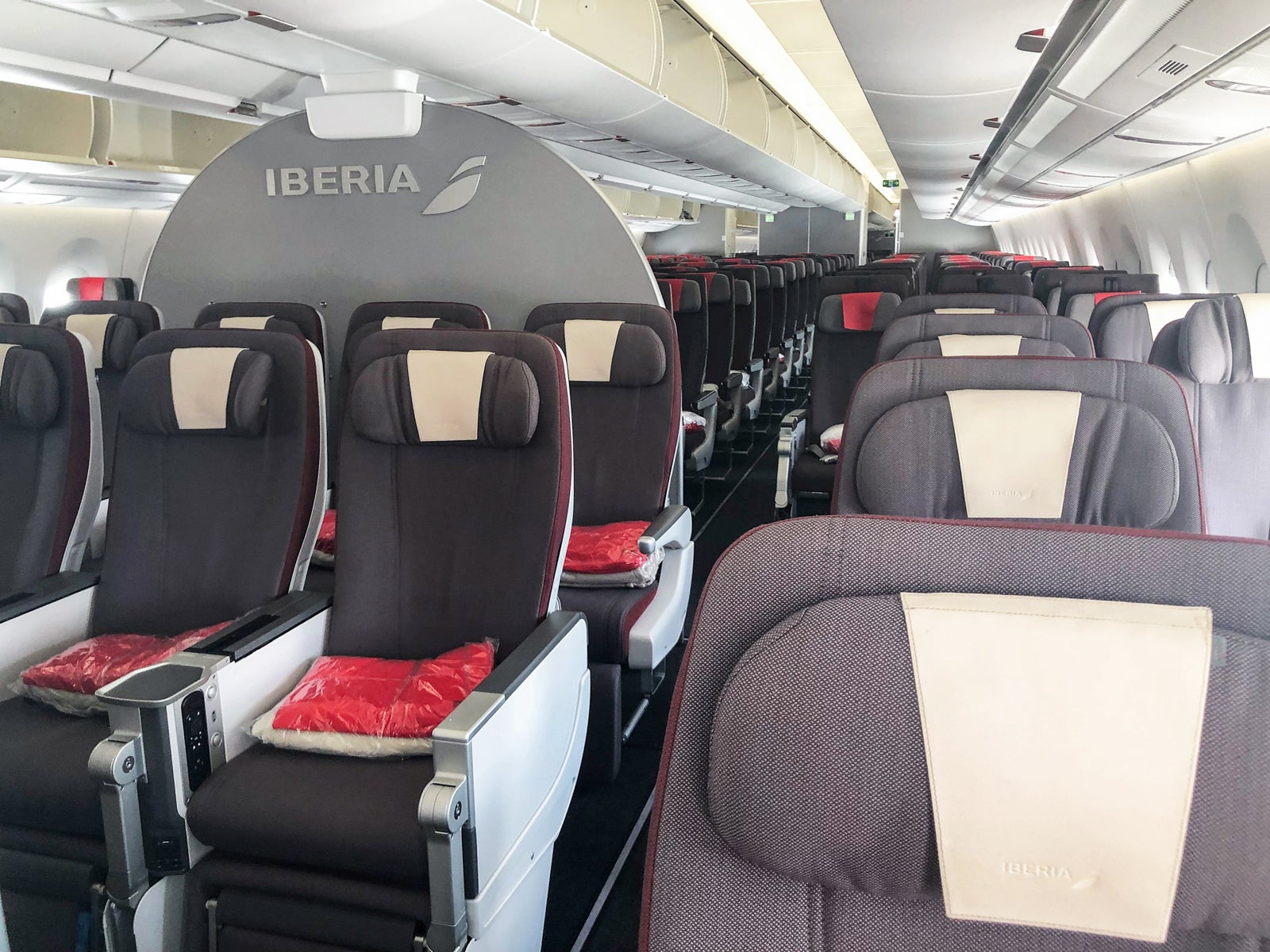 Iberia also offers a premium economy product on its Airbus A330-300 and Airbus A350 aircraft. The seats are spacious, with 37 inches of pitch, 18 inches of width and a 7-inch recline. Passengers also receive an amenity kit and noise-canceling headphones.
From Dallas, Miami, and the West Coast, expect to pay 31,750 Avios for off-peak travel or 43,750 Avios for peak season flights. Tickets from Chicago and the East Coast are slightly cheaper. During off-peak times, you can purchase a premium economy ticket for just 25,500 Avios.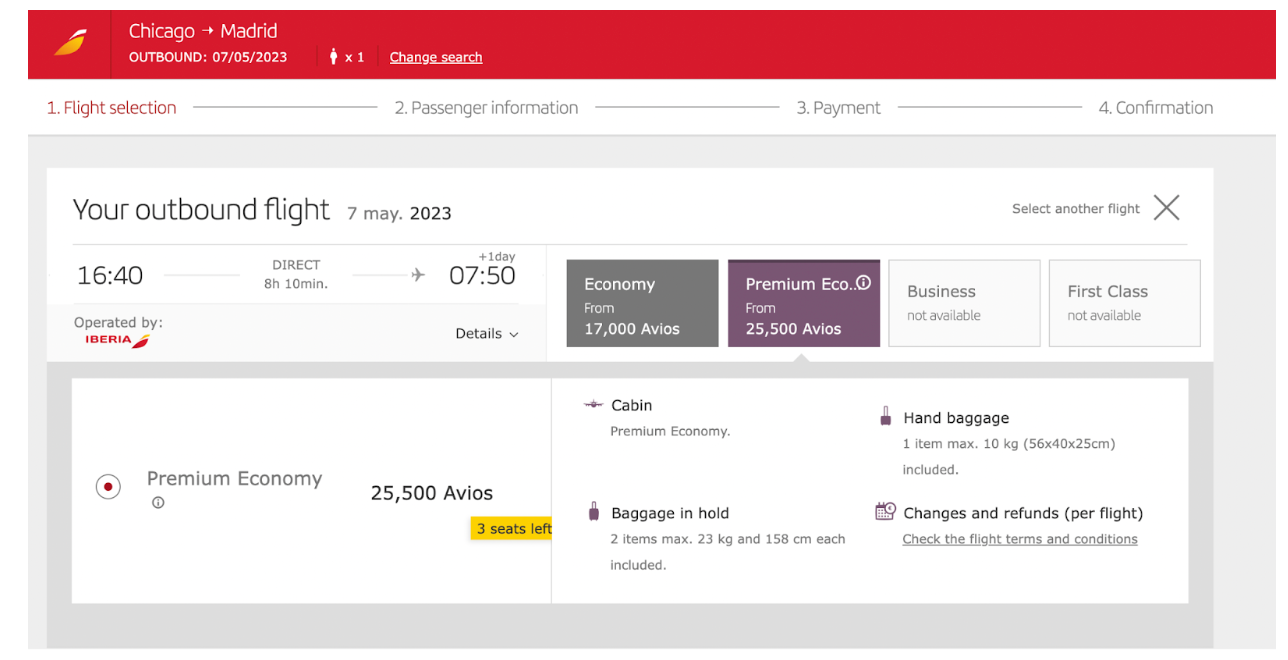 Premium economy fares from Chicago and the northeast increase to 35,000 Avios and fees during the busier season, which can still be a tremendous value.
Related: Finalmente, Stepping Up Its Game: Iberia's A350 in Premium Economy From Madrid to New York
Economy on American Airlines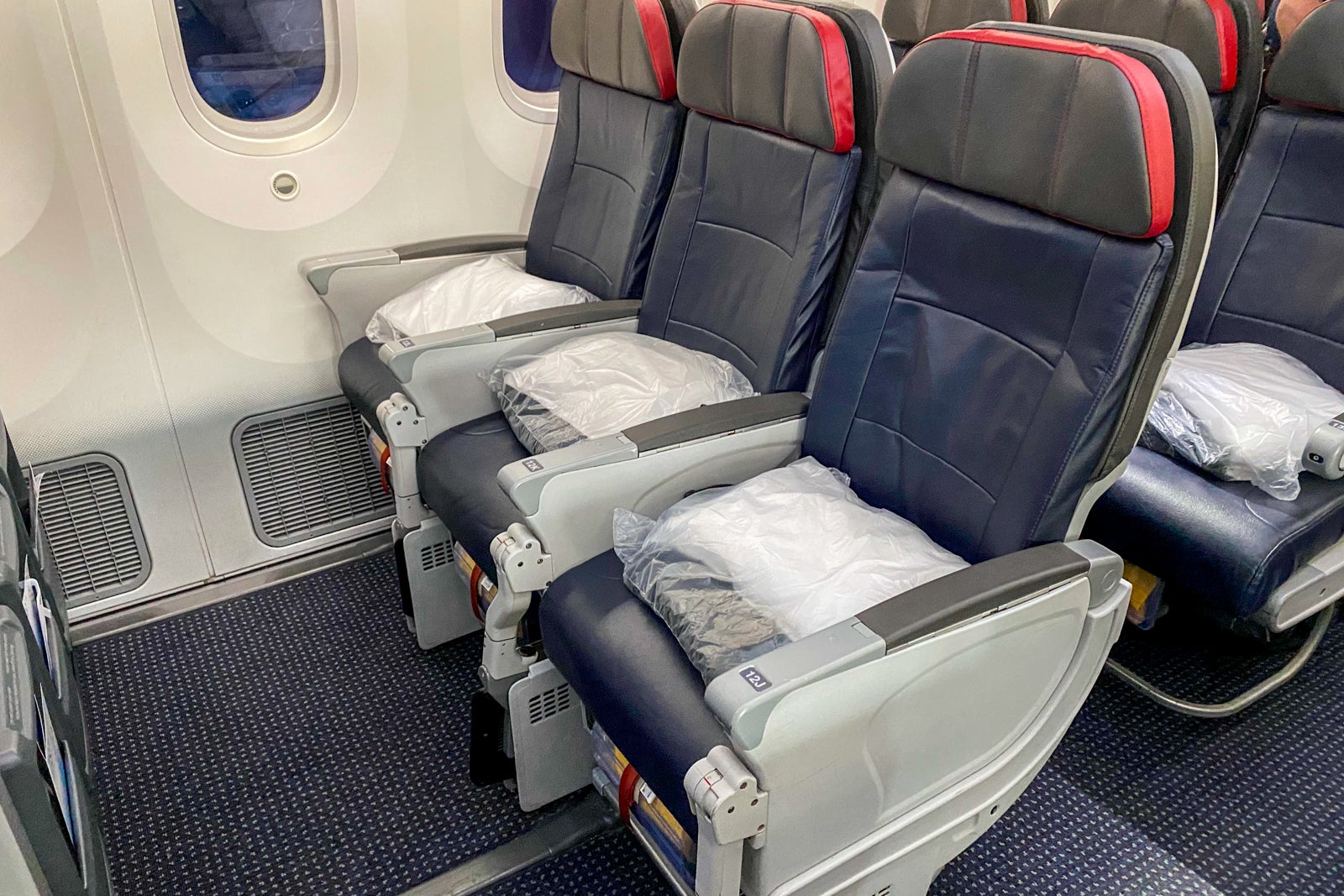 Despite introducing dynamic pricing, American still offers long-haul economy class redemptions at a decent rate. For Iberia, your flight needs to originate at an Iberia destination in the U.S. to get the proper mileage deal. However, for American Airlines, you can usually start your transatlantic journey at any point in the continental U.S. without increasing the number of miles spent on your itinerary.
American offers a consistent economy class product across its transatlantic fleet; seats usually have 31 inches of pitch and 16.2 inches of width. Its long-haul fleet also offers inflight entertainment, power outlets and Wi-Fi.
Depending on award availability, time of year and destination, transatlantic flights on American Airlines will vary in price. For example, you can book an itinerary from Tulsa International Airport (TUL) to London in June for just 36,000 miles and $5.60 in fees.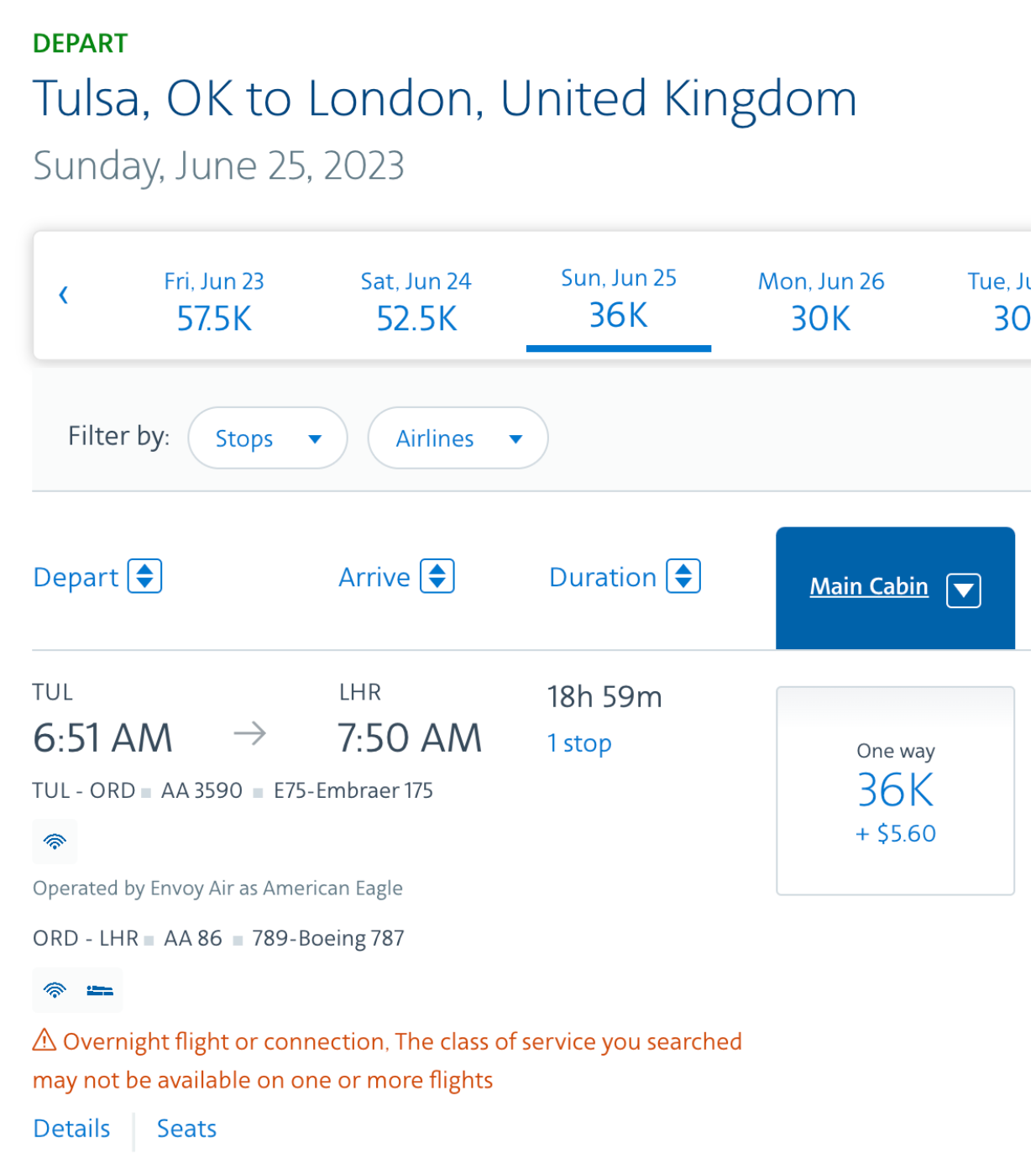 Longer distance routings on American Airlines do not necessarily equate to more expensive tickets. Tickets from San Francisco to Athens International Airport (ATH) via Dallas and London on American Airlines (followed by a British Airways flight from London to Athens) are as low as 30,000 miles.
Related: A beginner's guide to American Airlines economy seats
SkyTeam
Business class on Air France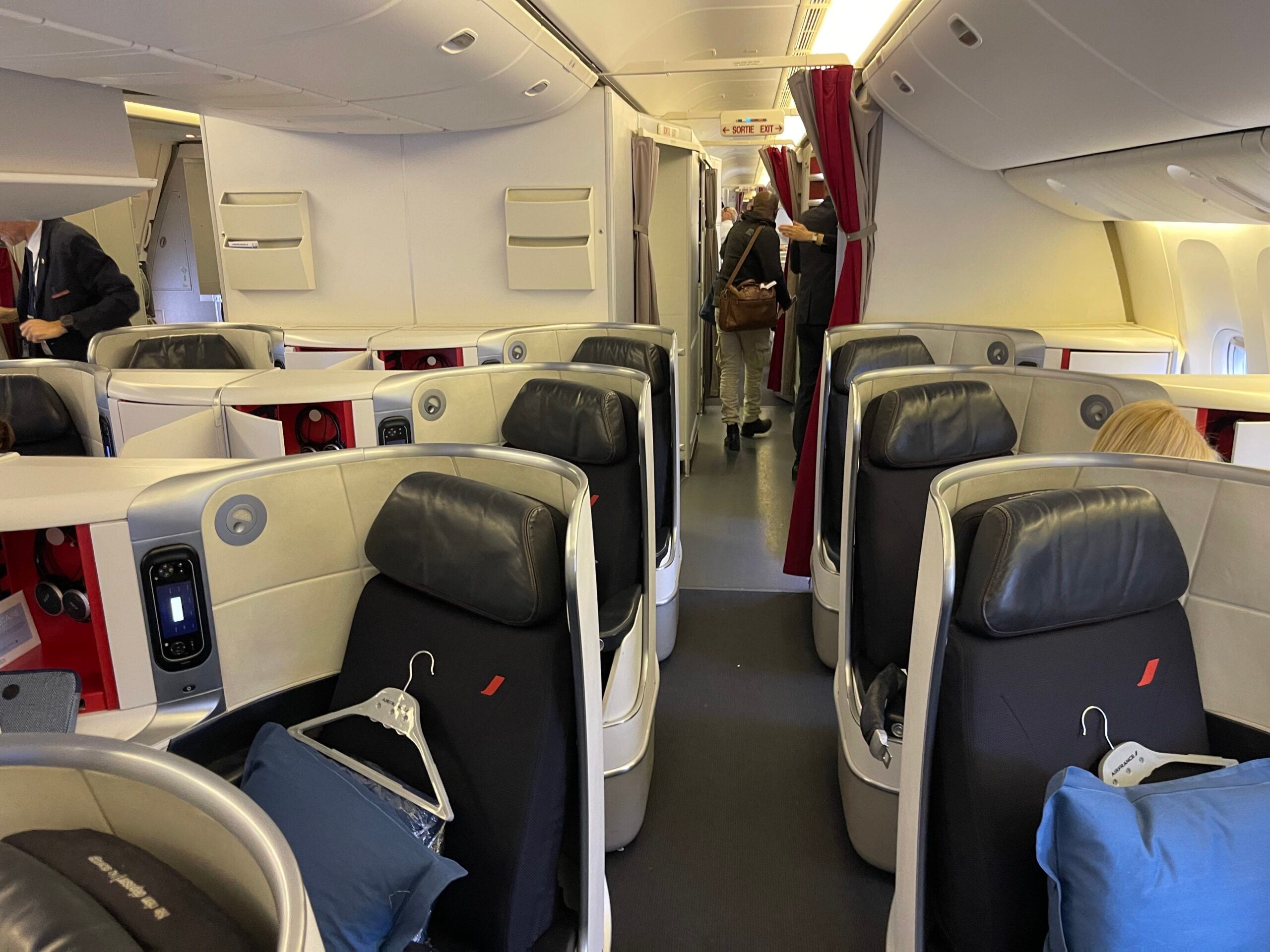 Air France offers a 1-2-1 business class on all its wide-body aircraft, except for the Airbus A330, which still offers a 2-2-2 configuration. Business class passengers can expect newly released amenity kits with Clarin products and meals created by chefs Michel Roth, Regis Marcon, Thierry Marx and Anne-Sophie Pic. Chef Daniel Rose has designed the culinary options on flights departing from the U.S., and they're accompanied by a wine list compiled by sommelier Paolo Basso. 
One of the advantages of flying Air France is that the award rates on business-class redemptions are comparable to its Spanish counterpart, Iberia, but the onboard experience is generally superior. For example, flying from New York to Paris-Charles de Gaulle Airport (CDG) in business class on off-peak dates will only cost 48,500 Virgin Atlantic Flying Club points plus a few hundred dollars in taxes and fees.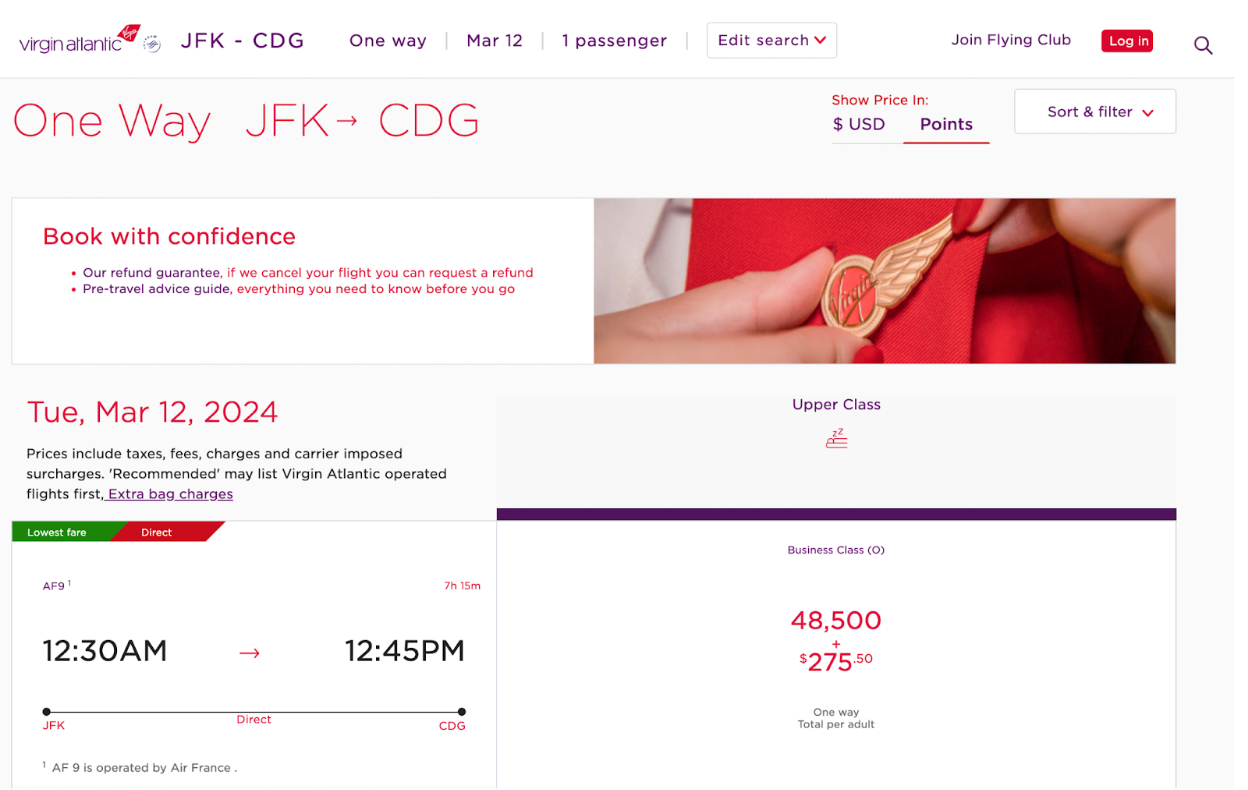 This same flight would cost 55,000 Air France-KLM Flying Blue miles, so we generally recommend booking through Virgin Atlantic.
Prices are similar if you want to connect to another European city from Paris. Chicago to Rome Fiumicino Leonardo da Vinci Airport (FCO) via Paris costs the same number of points.

Virgin Atlantic Flying Club also takes distance into its price calculations, so flying to farther cities will cost slightly more. A trip from New York to Athens costs 66,500 points.

However, U.S. departure cities on the West Coast fall into a different pricing band. Business-class awards on these routes start at 77,500 points on off-peak dates but climb as high as 120,000 points each way, depending on your destination.
Related: Doors, wireless charging and 4K video: A first look at Air France's new Boeing 777 business class
Premium economy on Air France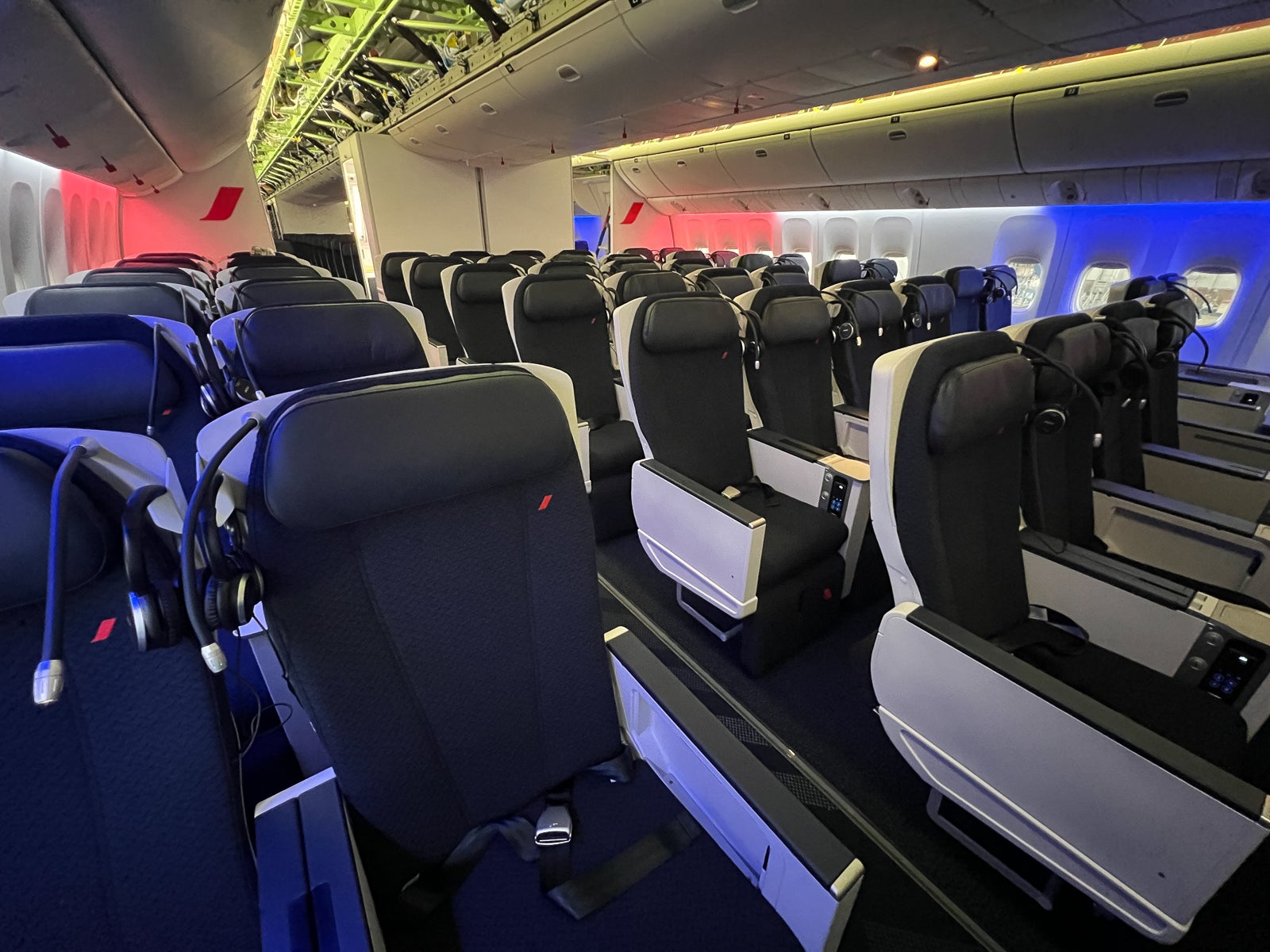 Air France also offers a premium economy product on most of its wide-body aircraft. Air France has two premium economy seats: an older but still comfortable product and a new Recaro seat on some planes, including all Airbus A350s. Air France also offers an amenity kit and upgraded meals in premium economy.
You can find mileage redemptions relatively easily, and they are priced at a solid value through the Flying Blue program. For example, flying from Chicago to Rome in premium economy in February will only set you back 30,000 miles.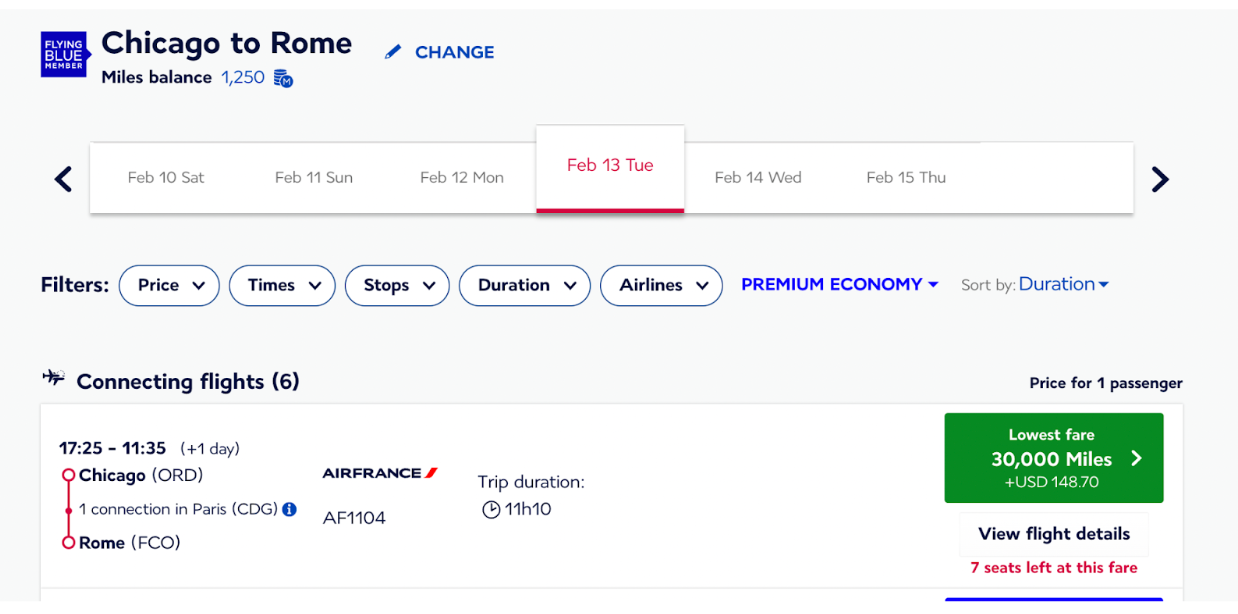 New York to Athens will also only cost 30,000 miles and fees.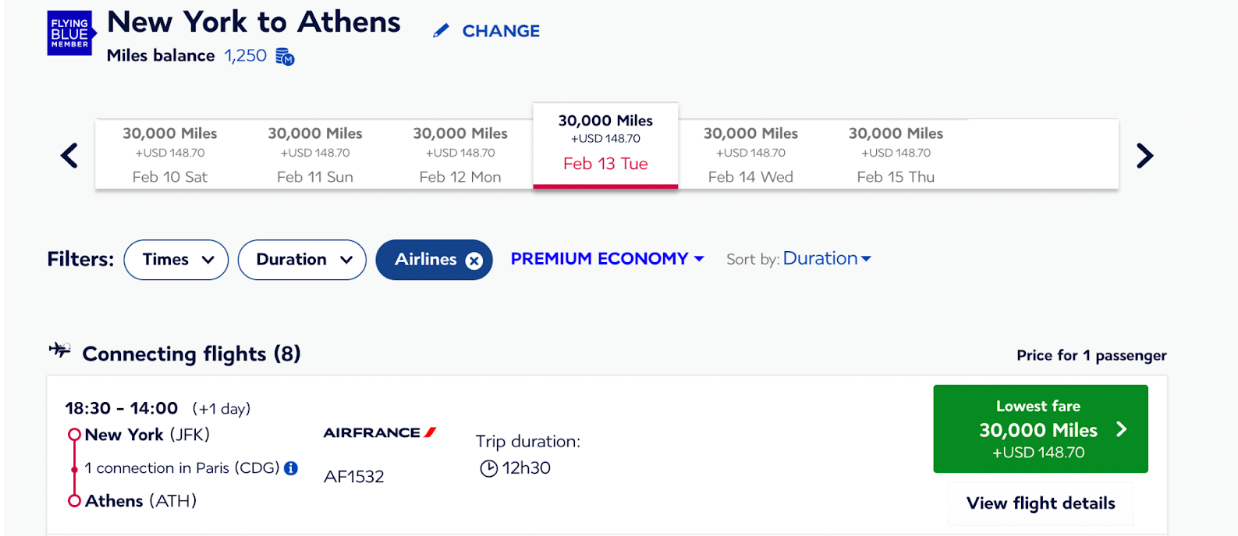 A San Francisco to Athens flight is a little more. Expect to only pay 40,000 miles plus fees for the cheapest premium economy ticket on Air France.

Related: Video: On board Air France's retrofitted Boeing 777 in all three cabins — including brand-new business class
Economy on Air France, KLM and Virgin Atlantic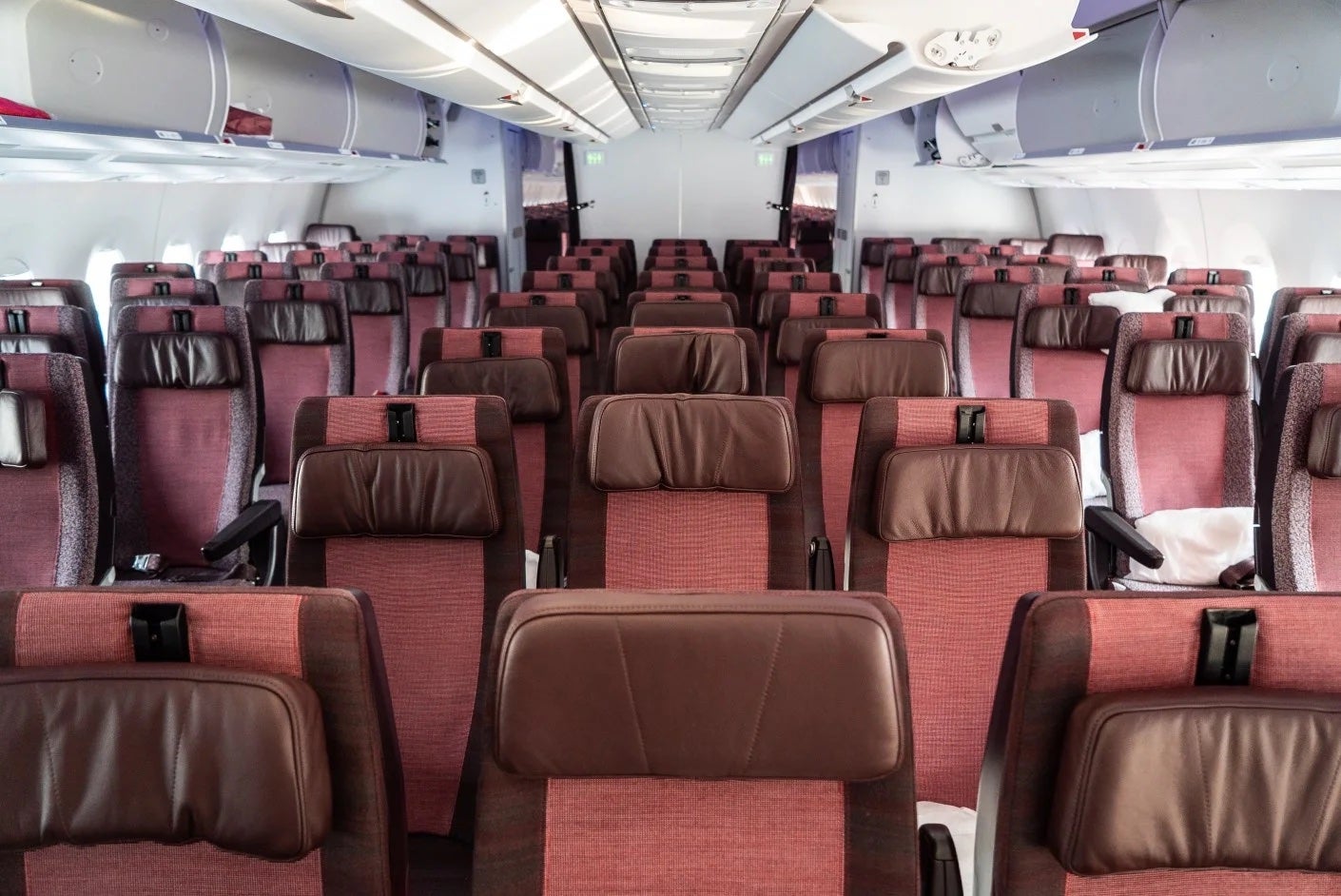 Business-class award inventory is relatively scarce, and for family travelers, it may be hard to even find three (or more) premium economy award tickets. However, Air France, KLM and Virgin Atlantic offer solid economy class seats when flying across the pond.
More importantly, each airline's economy redemptions are reasonably priced and widely available.
For example, an economy-class award ticket on KLM from Chicago to Rome starts at just 12,000 Virgin Atlantic points.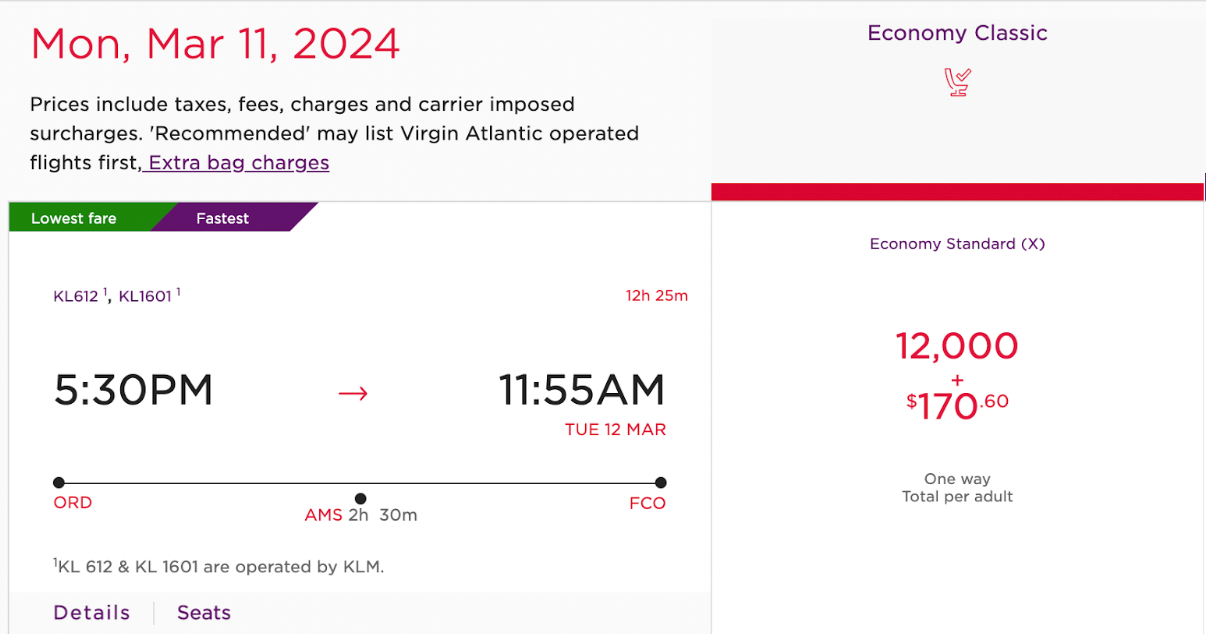 Meanwhile, a nonstop Virgin Atlantic flight from the East Coast to London is even cheaper, just 10,000 points.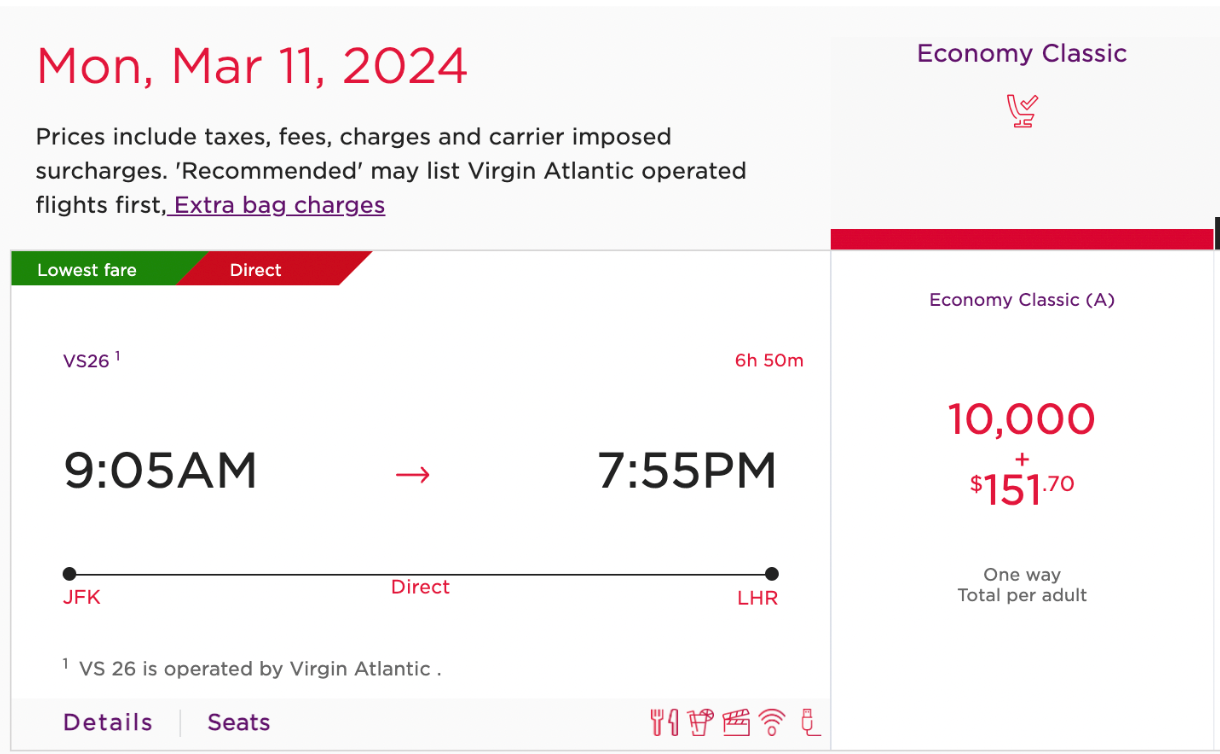 Flying from San Francisco to London will only cost 15,000 points on off-peak dates.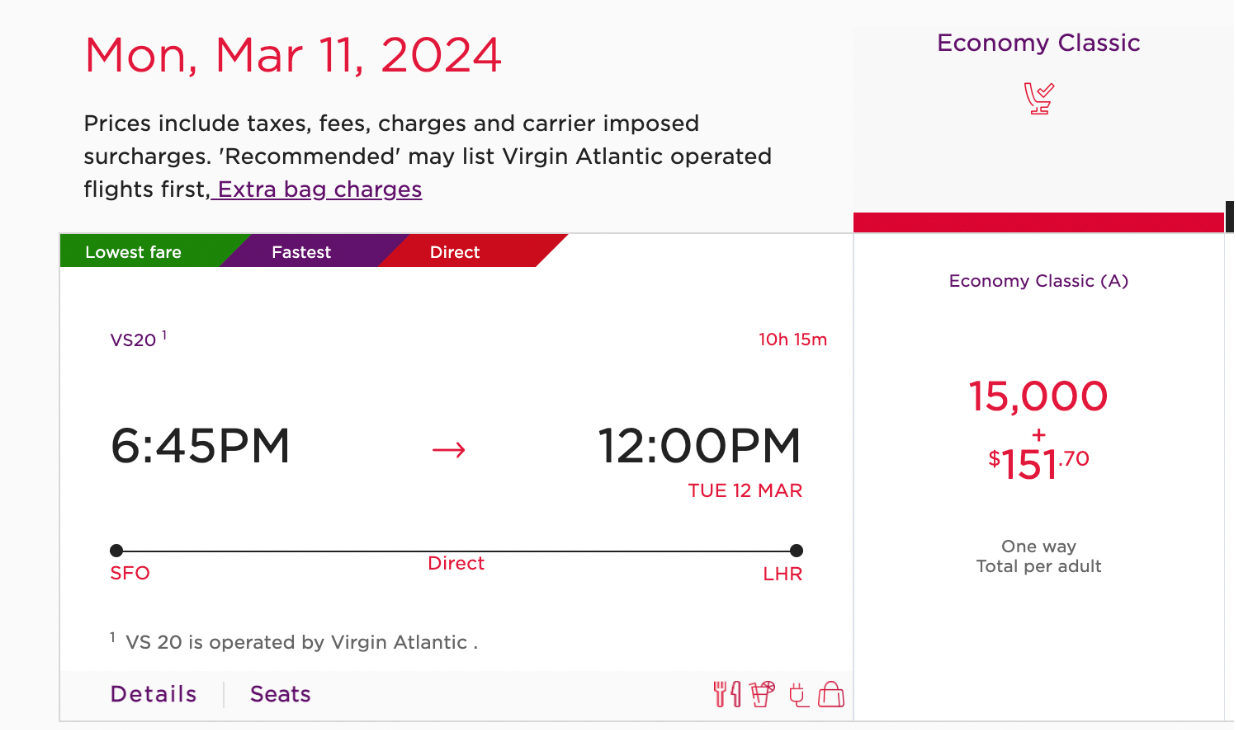 Flying Blue miles may offer better award rates for European flights from the West Coast to other destinations outside London. A San Francisco to Athens ticket costs just 15,000 miles.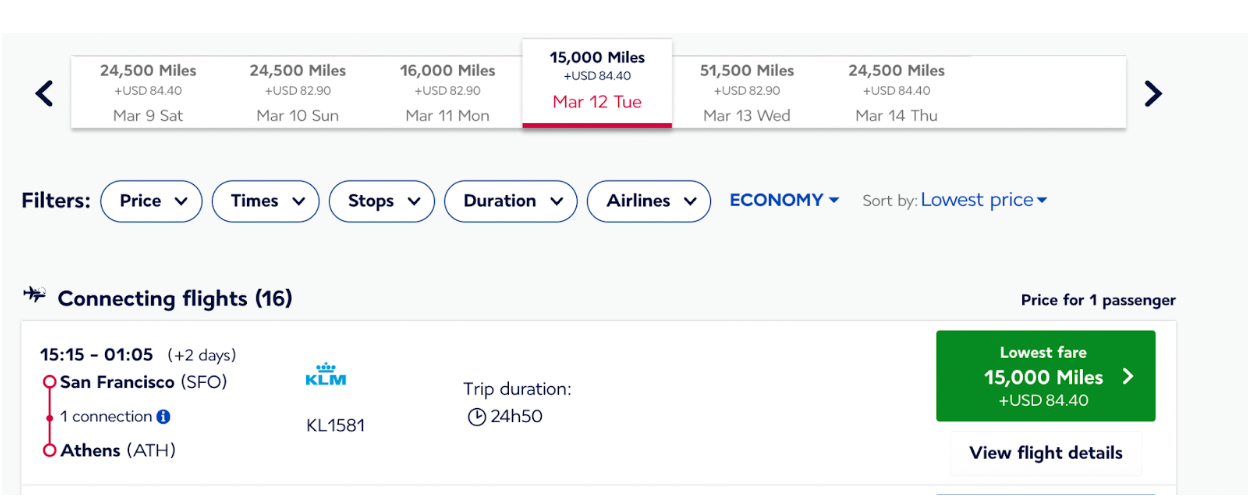 We recommend comparing Flying Blue and Virgin Atlantic for economy tickets to find the mileage redemption that works for you.
Star Alliance
First class on Lufthansa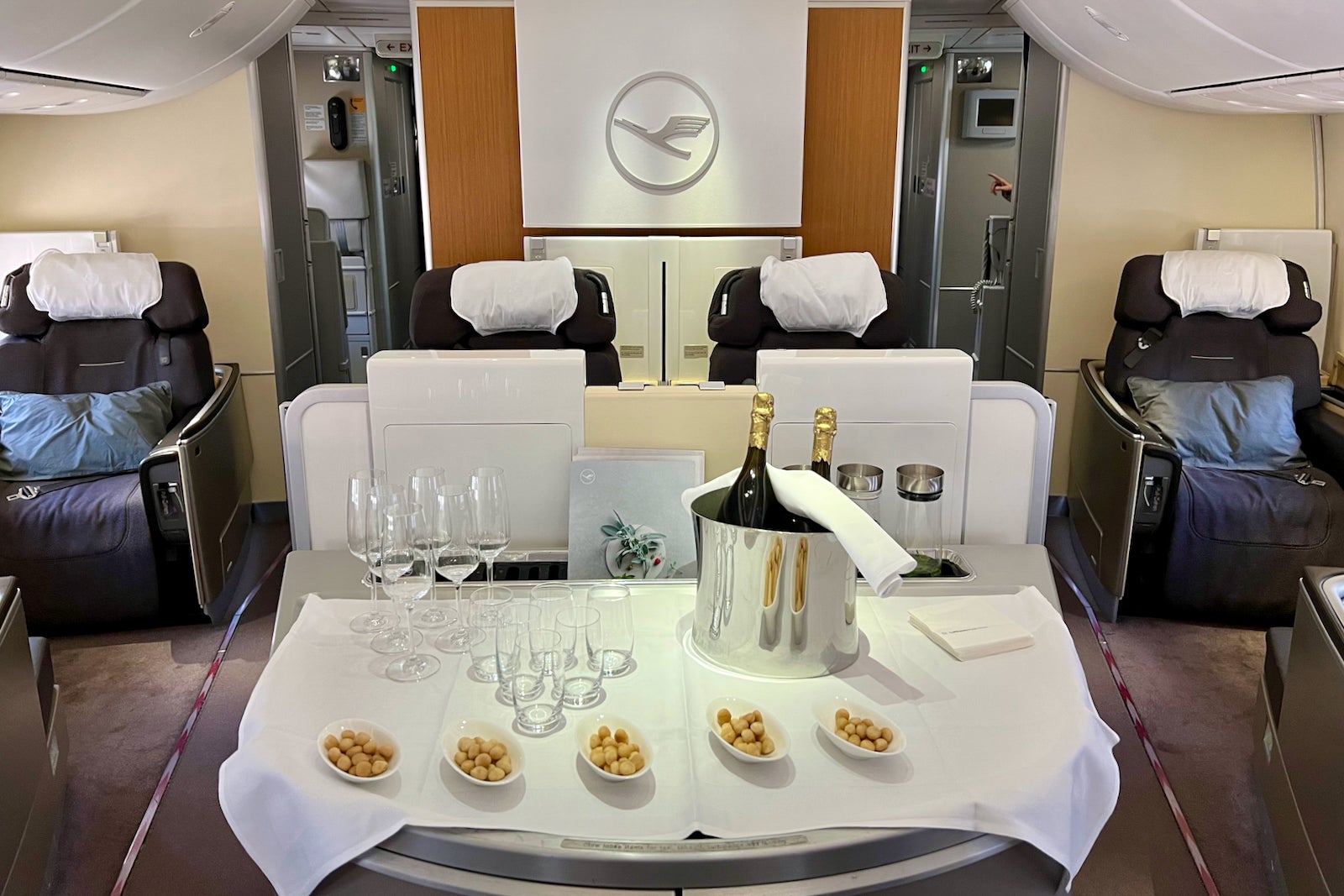 Lufthansa's first-class product is one of the best in the sky, but it is also notorious for being one of the hardest airline tickets to purchase with points. Lufthansa generally only opens up award availability for first-class tickets 15 days before departure. Because Lufthansa only operates this cabin on some of its aircraft (Boeing 747-8s, Airbus A380s, and a handful of Airbus A330s and A340s), first-class redemptions can be scarce. 
That said, Lufthansa offers a fantastic onboard experience. If you're traveling from Frankfurt Airport (FRA), you even get access to the special first-class terminal ; it has private customs and immigration facilities, a top-tier lounge and a chauffeur from the terminal directly to the tarmac next to your plane.
Redemptions are a great value if you can find them. At the time of writing, first-class tickets from New York to Frankfurt are available for just 87,000 miles with Avianca LifeMiles.

Related: The holy grail of award tickets: Flying Lufthansa first class on the Boeing 747-8

Business class on United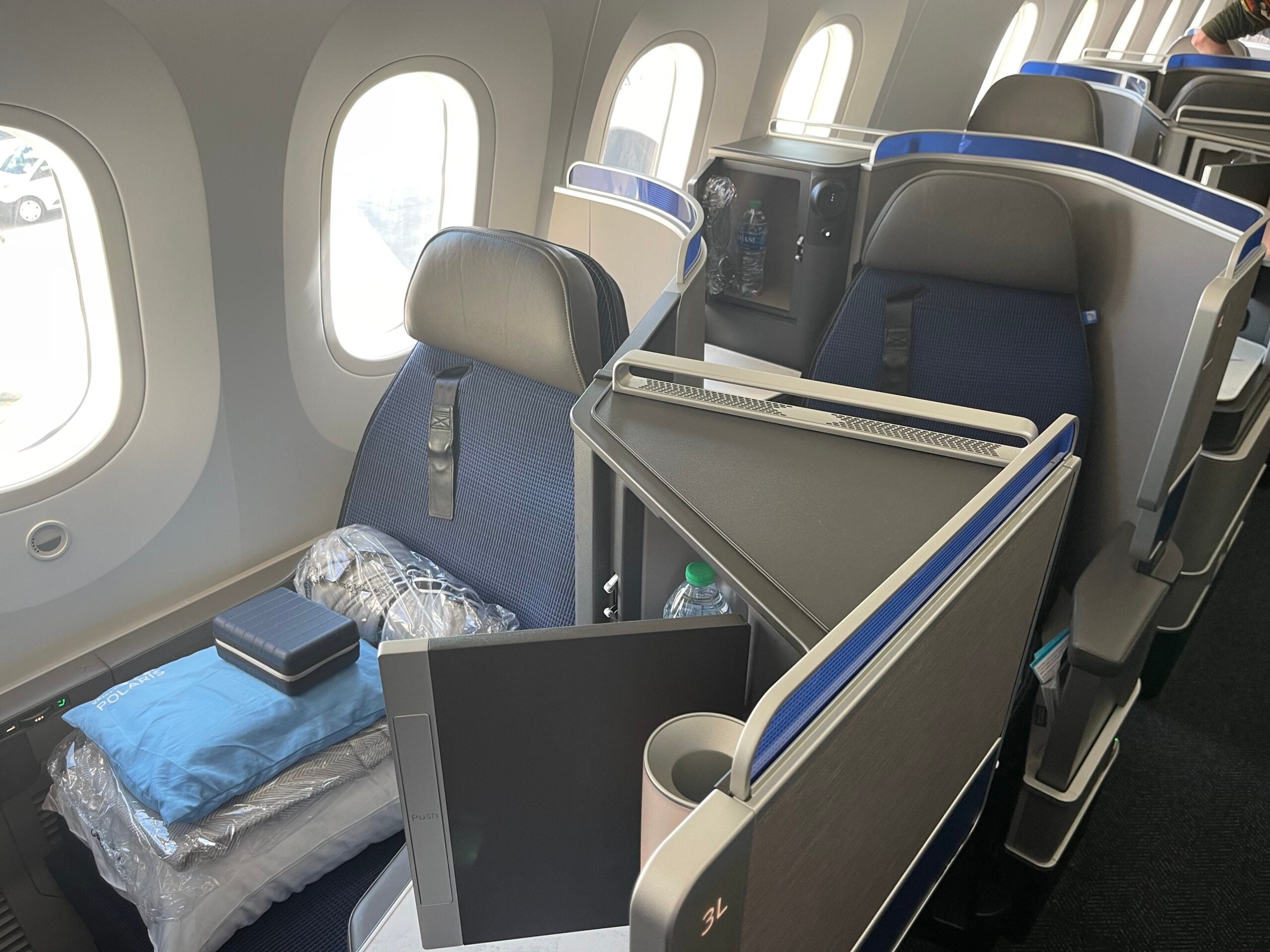 United Airlines flies to a wide variety of European destinations and offers a solid business-class product (Polaris) on virtually all aircraft traveling to the continent. Additionally, United offers Polaris lounges in Chicago, Houston's George Bush Intercontinental Airport (IAH), LAX, Newark Liberty International Airport (EWR), SFO and IAD. They are some of the best lounges in the U.S.
Given these offerings at the airport and in the air, United's Polaris is one of the best ways to fly to Europe — when you can find award availability, that is.
However, you can often find Polaris availability from the East Coast to London during the fall shoulder season.

If you find award space, you can book a seat for as little as 60,000 United MileagePlus miles and fees, and those with Chase Ultimate Rewards points can transfer those rewards to United at a 1:1 ratio.
Like American Airlines' economy pricing, you may be able to originate from any city in the continental U.S. and keep the same mileage pricing, assuming that there is also domestic availability in either first class or economy class. Additionally, Premier Platinum and 1K members can access additional Polaris award space when logged into their MileagePlus accounts.
On the other hand, if you can find round-trip Polaris flights to Europe at the saver level (60,000 miles), you could book them through ANA Mileage Club for just 88,000 miles.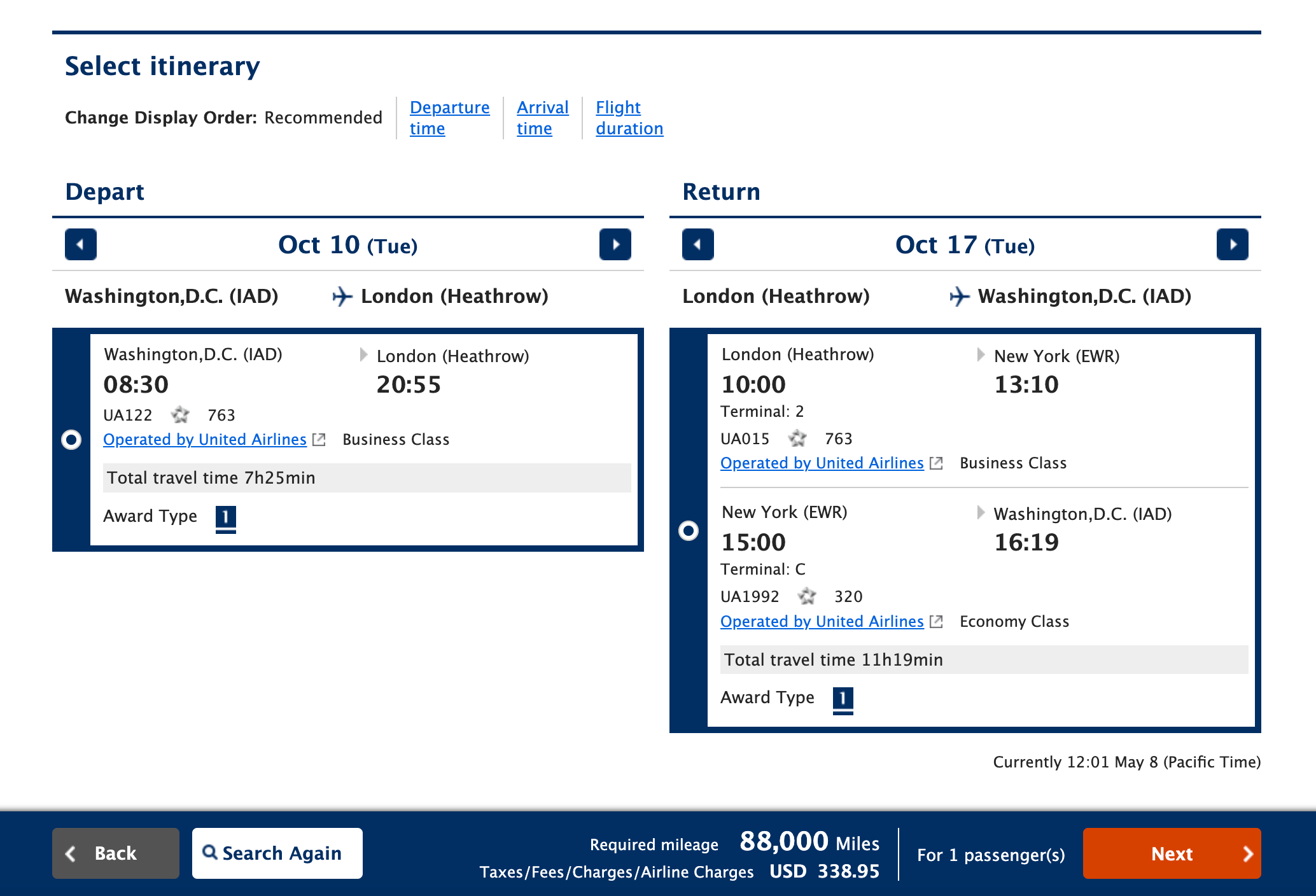 ANA is a transfer partner of American Express Membership Rewards, so this can be a great way to put those transferable points to use.
Related: Flying United's retrofitted Boeing 767-400 with 'real' Polaris business class
Premium economy on United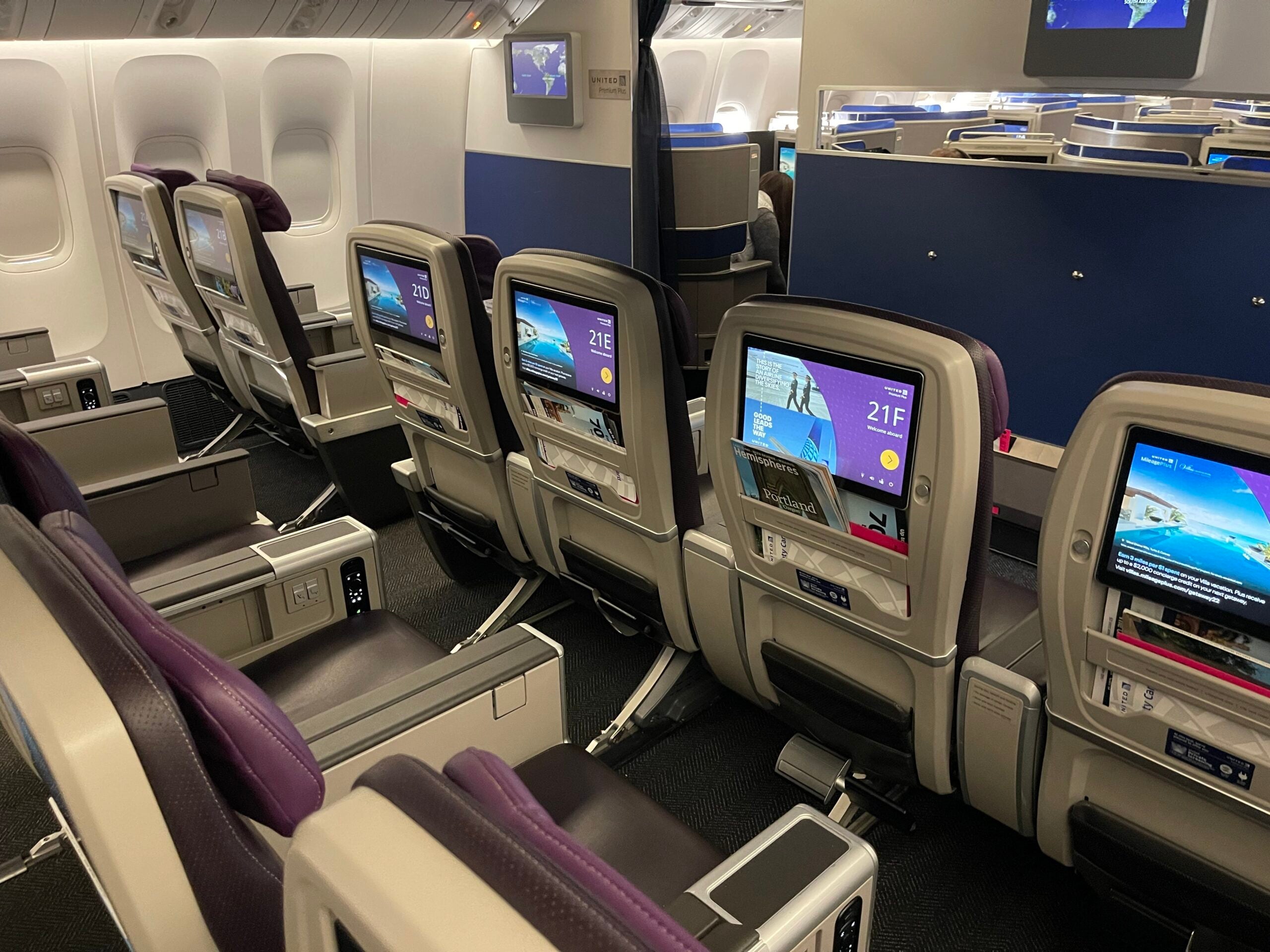 Except for the Boeing 757, United Airlines offers premium economy on nearly all of its transatlantic fleet, with all of these jets set to have premium economy installed by August 2023. 
Each seat offers 38 inches of pitch, 19 inches of width and 6 inches of recline. Premium economy passengers receive upgraded meals and amenities like Saks Fifth Avenue bedding.
Related: How to upgrade to first class without using a ton of cash
Premium economy fares saver awards are generally easier to find. A simple United search at the time of writing quickly turned up premium economy fares from Newark to London in August, starting at just 45,000 miles plus fees.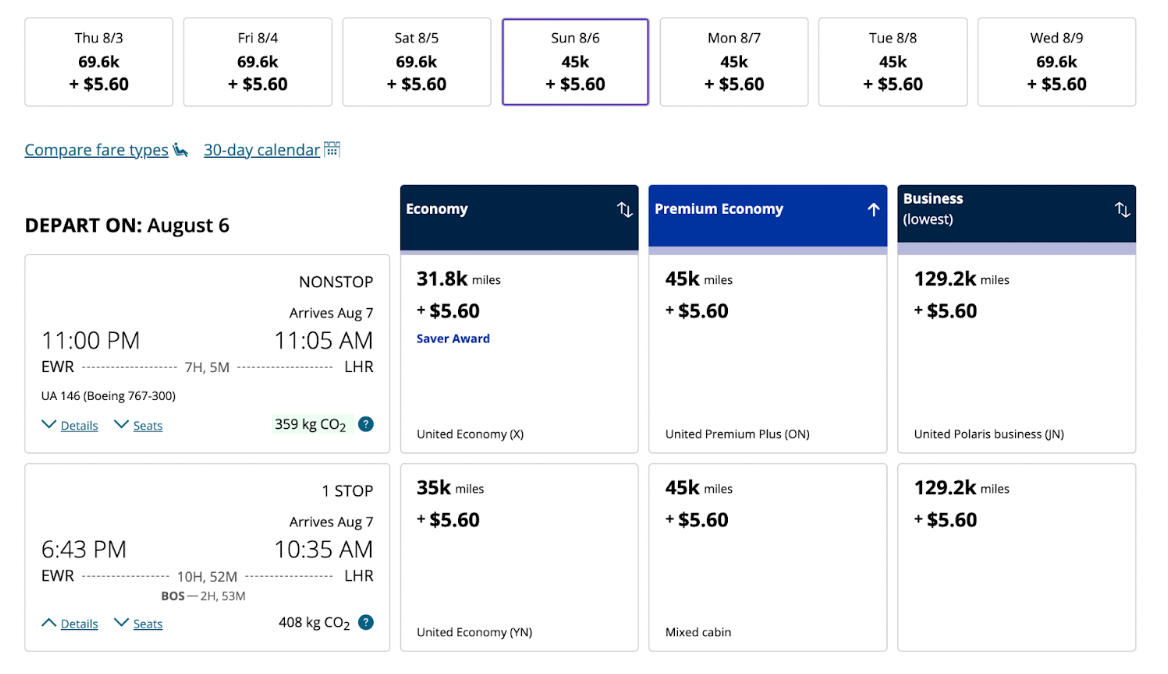 There are some premium economy flights departing from the West Coast for as little as 45,000 United miles.

As you can see, premium economy award prices are occasionally lower than economy awards.
Related: 1st look: United's new Boeing 767-300 configuration with Premium Plus recliners
Economy class on United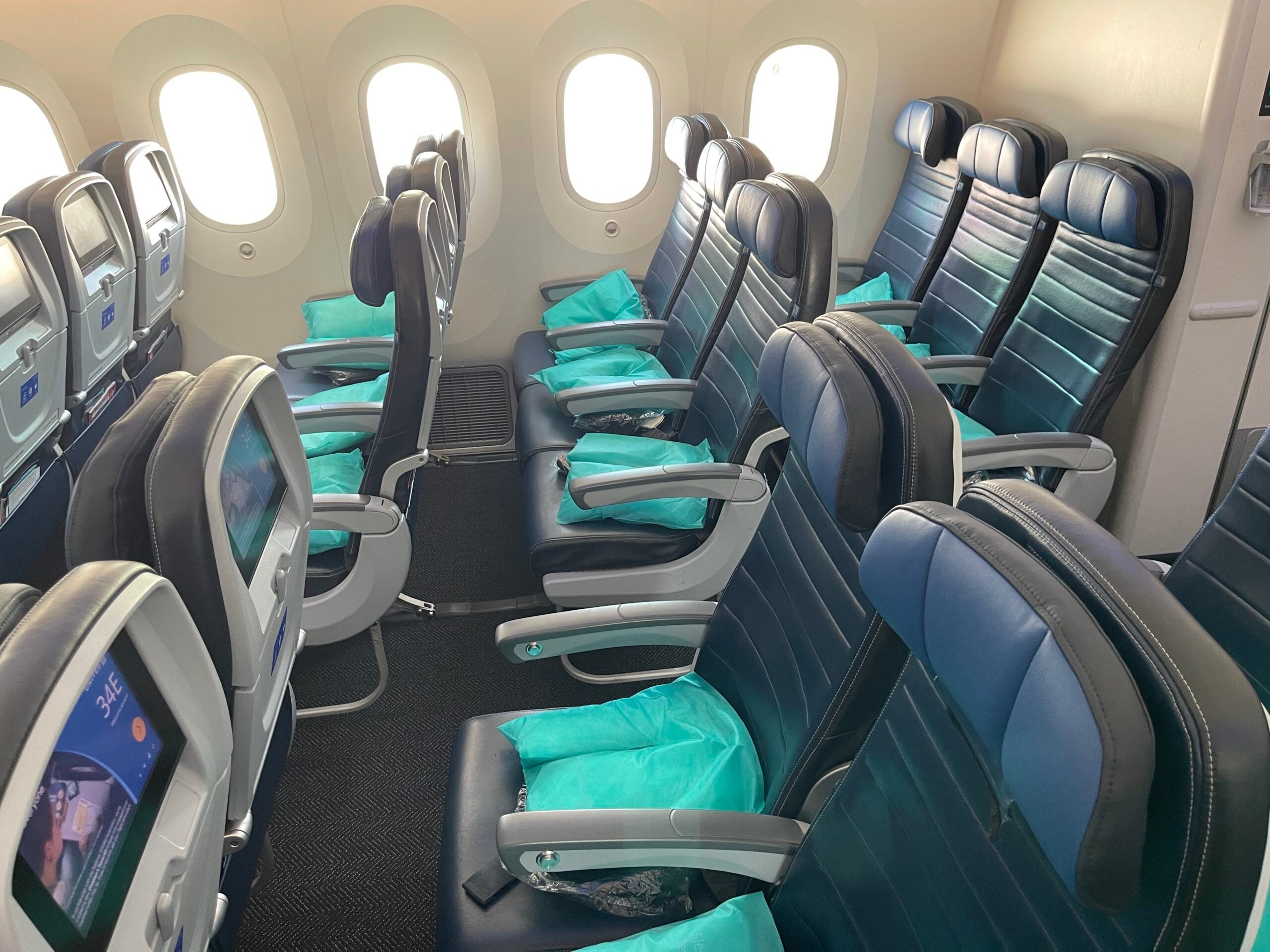 Unlike other Star Alliance carriers where cabin experiences can vary greatly depending on the aircraft you are flying, United offers a consistent economy class across its entire transatlantic fleet. No matter your route or plane, you will typically find updated, a modern inflight entertainment system and Wi-Fi on your transatlantic hop. 
A nonstop ticket from Chicago to Rome in August will only cost 36,000 United miles and $5.60 in fees, with connecting options starting at 30,000 miles.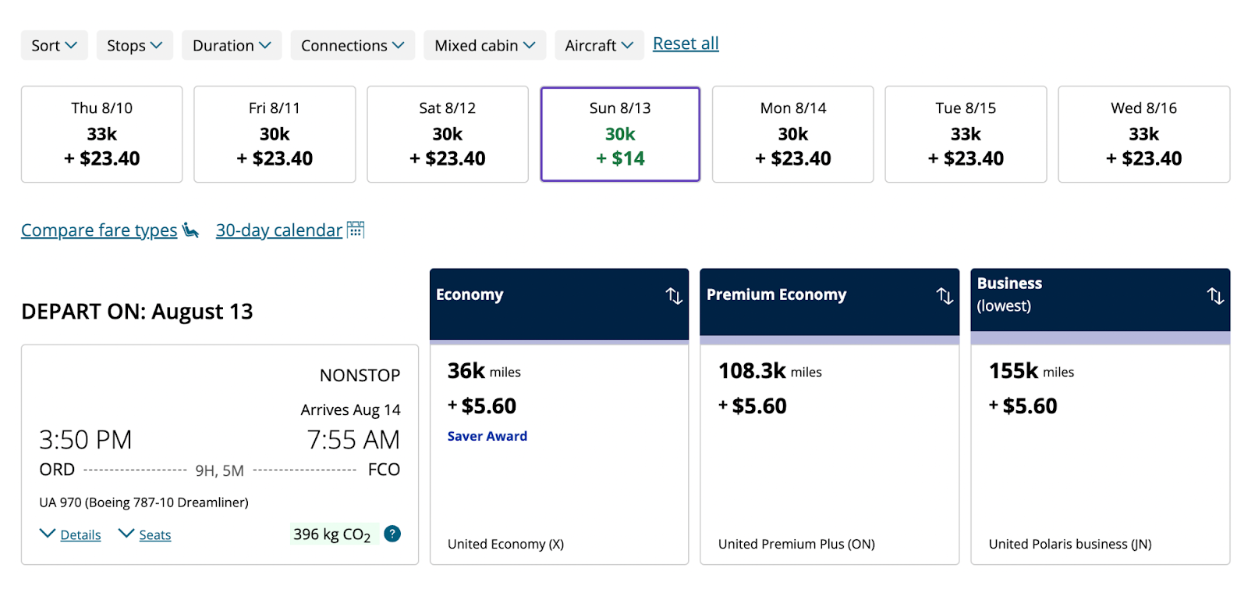 If your United Airlines economy ticket is more than 30,000 miles or you want to redeem American Express, Capital One or Citi points, Avianca LifeMiles might be cheaper than United MileagePlus. This same Chicago to Rome flight on Aug. 13 is only 30,000 Avianca LifeMiles and fees. 

Related: The 4 best coach seats in United Airlines' entire fleet, and how to snag them
Bottom line
Redeeming points for travel to Europe can be confusing. With so many airlines flying on seemingly endless route combinations across the Atlantic, planning a European getaway with miles can get quickly overwhelming. However, this guide will help save you time (and miles) when finding the best flight options for your hop across the pond.