Editor's note: This story has been updated with new information.
The last several years at Walt Disney World have been very exciting and fast-paced as far as new attractions and offerings go.
From the opening of Toy Story Land (2018), Star Wars: Galaxy's Edge (2019) and Mickey & Minnie's Runaway Railway (2020) at Disney's Hollywood Studios to the launch of the Star Wars: Galactic Starcruiser hotel experience (2022), Remy's Ratatouille Adventure (2021) and Guardians of the Galaxy: Cosmic Rewind (2022) at Epcot to the opening of Disney's Riviera Resort on the new Skyliner route (2019) and the park's 50th-anniversary celebration, there hasn't been a dull moment at Disney World in the last five years.
However, 2023 has marked the beginning of at least a temporary change in the pace of major new openings at Disney World. This is due to the implementation of a pandemic pause for new projects, plus the cancellation or scaling back of some already in motion.
Because of this shift, there will inevitably be a few years without as many new rides, restaurants and other major additions as we've grown accustomed to. Even if Disney ramped things back up tomorrow, there will still be a slowdown in the pace of large-scale openings in the parks due to the amount of time required to move these projects from greenlight to completion.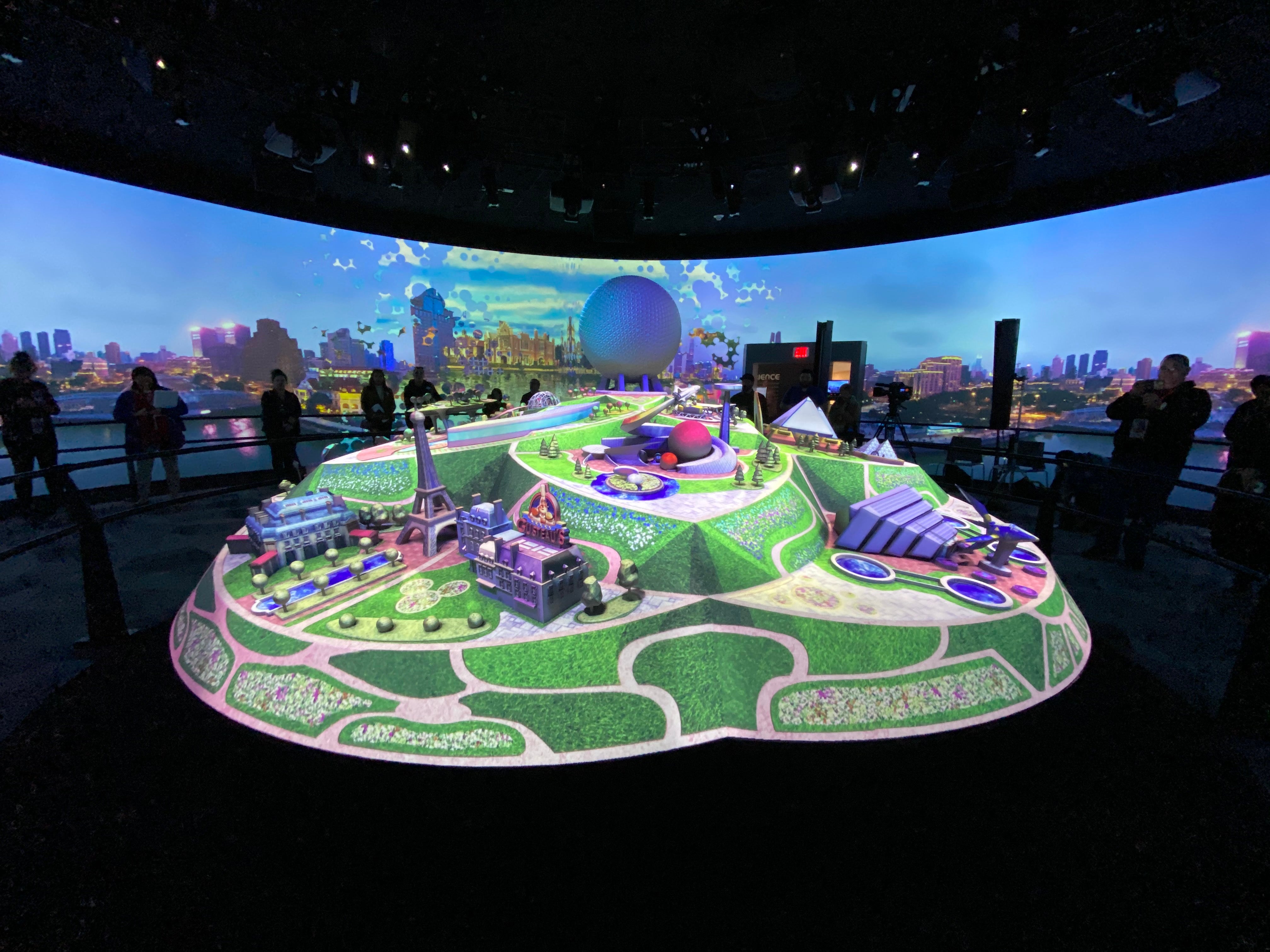 But pixie dust is still alive, and there are still a few pre-pandemic projects up Mickey's sleeve. As a result, 2023 has so far seen — and will likely continue to see — some major, new Disney World offerings in addition to some smaller experiences like meet-and-greets and shows.
If you are prepping for your first trip to Disney World in years (or ever), here are all the new rides, attractions and experiences to keep an eye out for at Walt Disney World in 2023.
Related: How you can save hundreds of dollars by renting Disney Vacation Club points
Tron Lightcyle Run
This is it. After several years of anticipation and delays, Disney brought the Magic Kingdom's first new ride since 2014 to fruition with the opening of Tron Lightcycle Run on April 4.
Tomorrowland's Tron Lightcycle Run is now the fastest ride at Disney World. Guests sit on their own Lightcycle and race through eight Energy Gates in a ride that starts out strong and keeps a smile on your face for the entire (admittedly short) duration.
Tron utilizes a virtual queue and a paid individual Lightning Lane, so you can potentially ride it twice in one day. Know, though, that just showing up and getting in line isn't an option.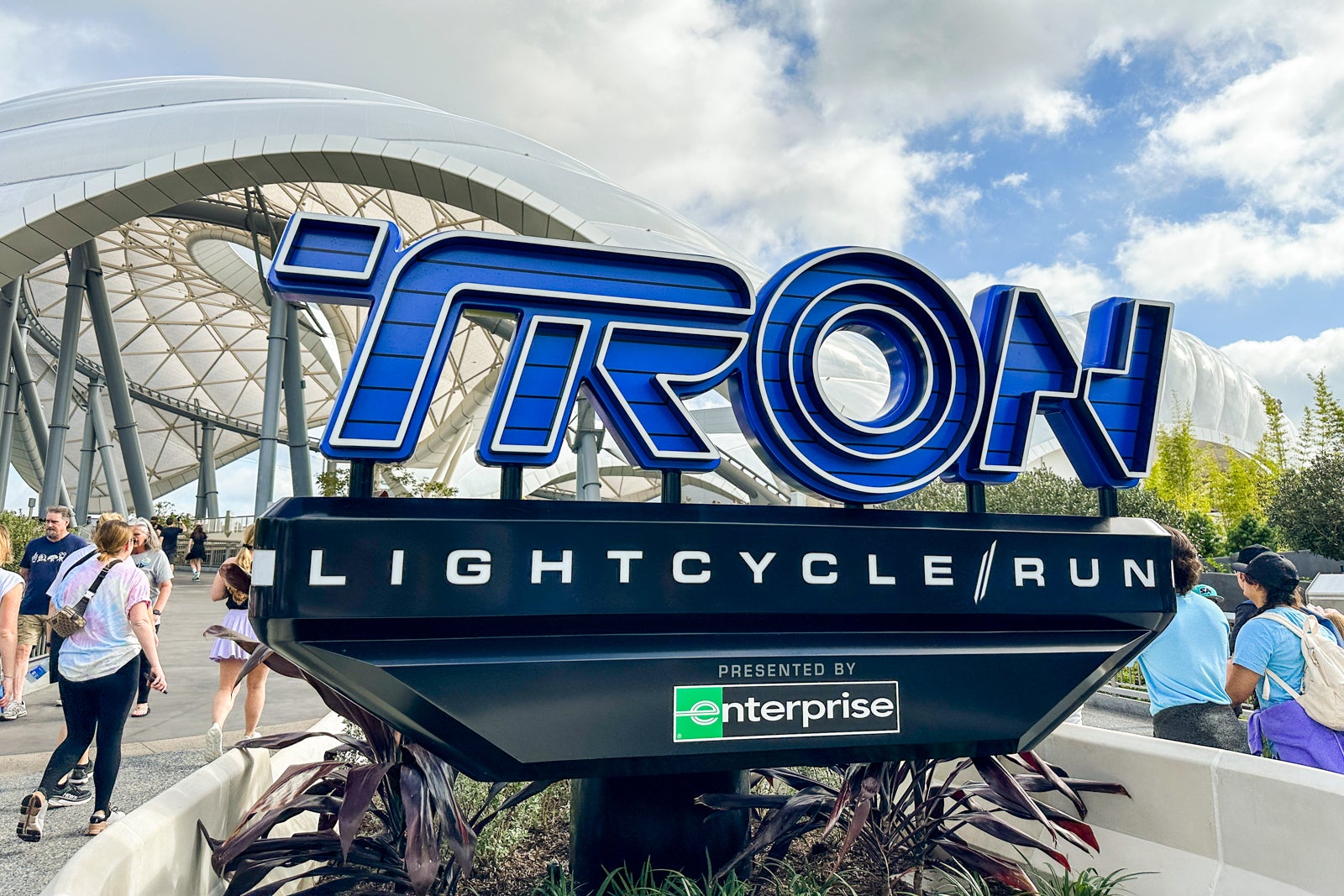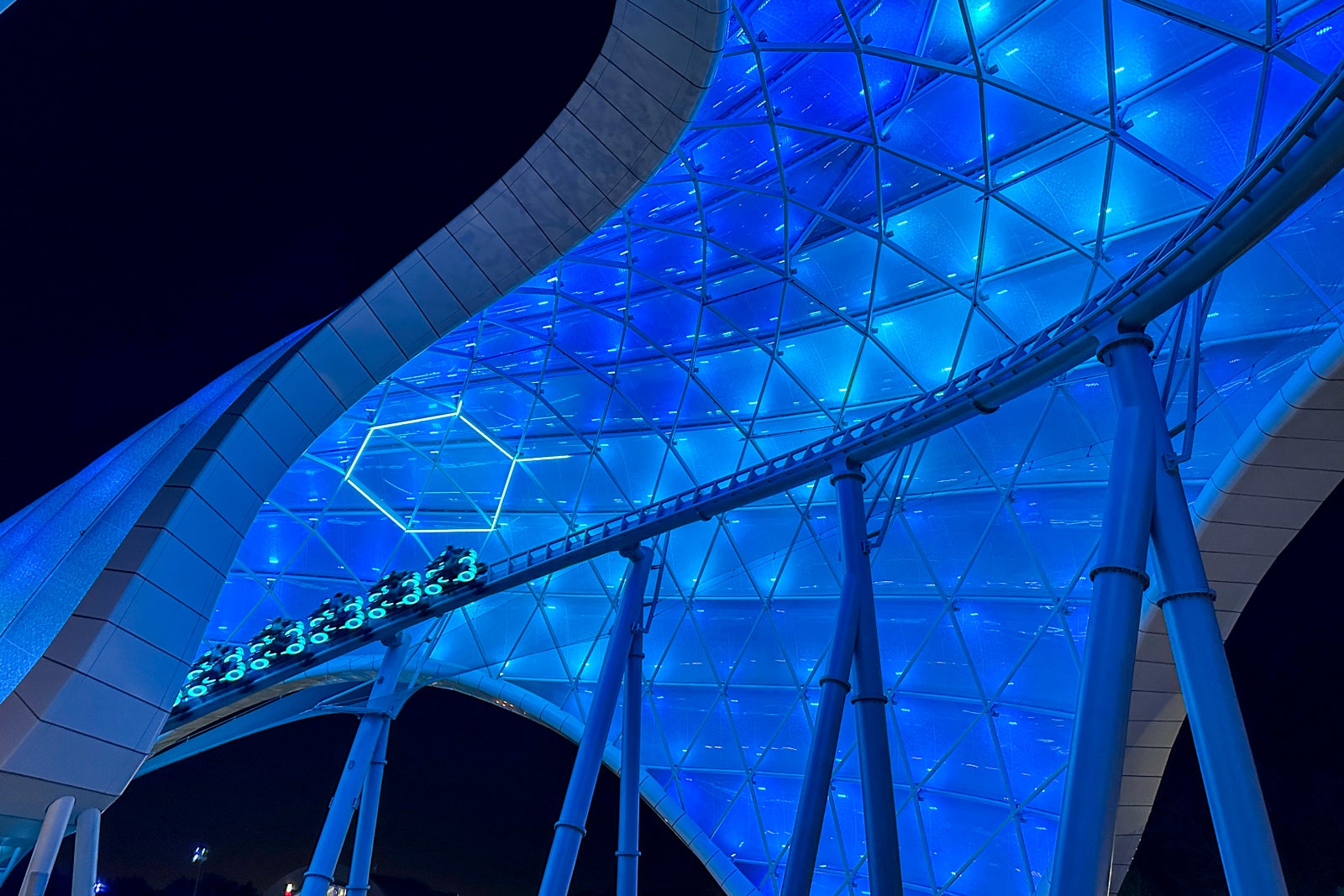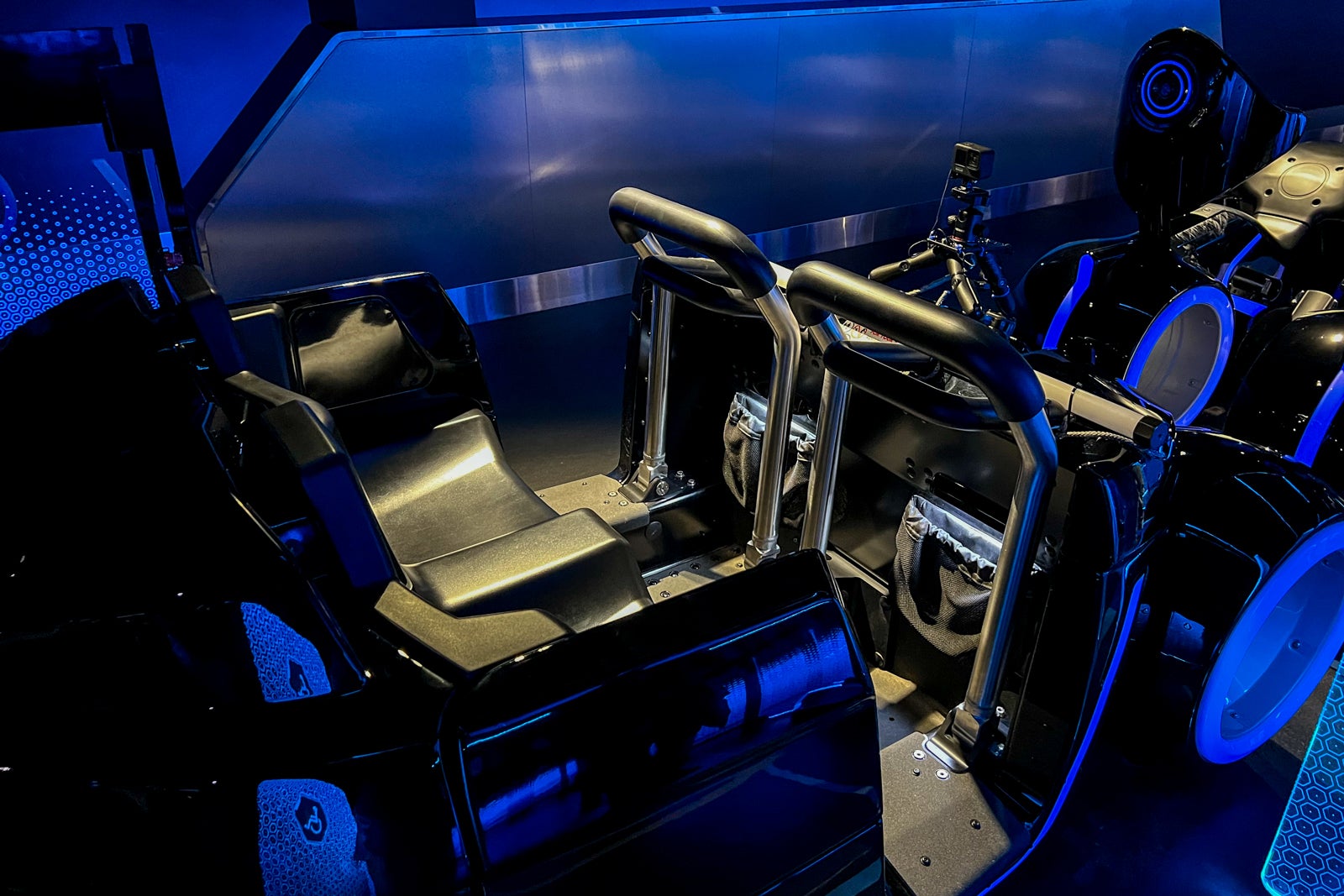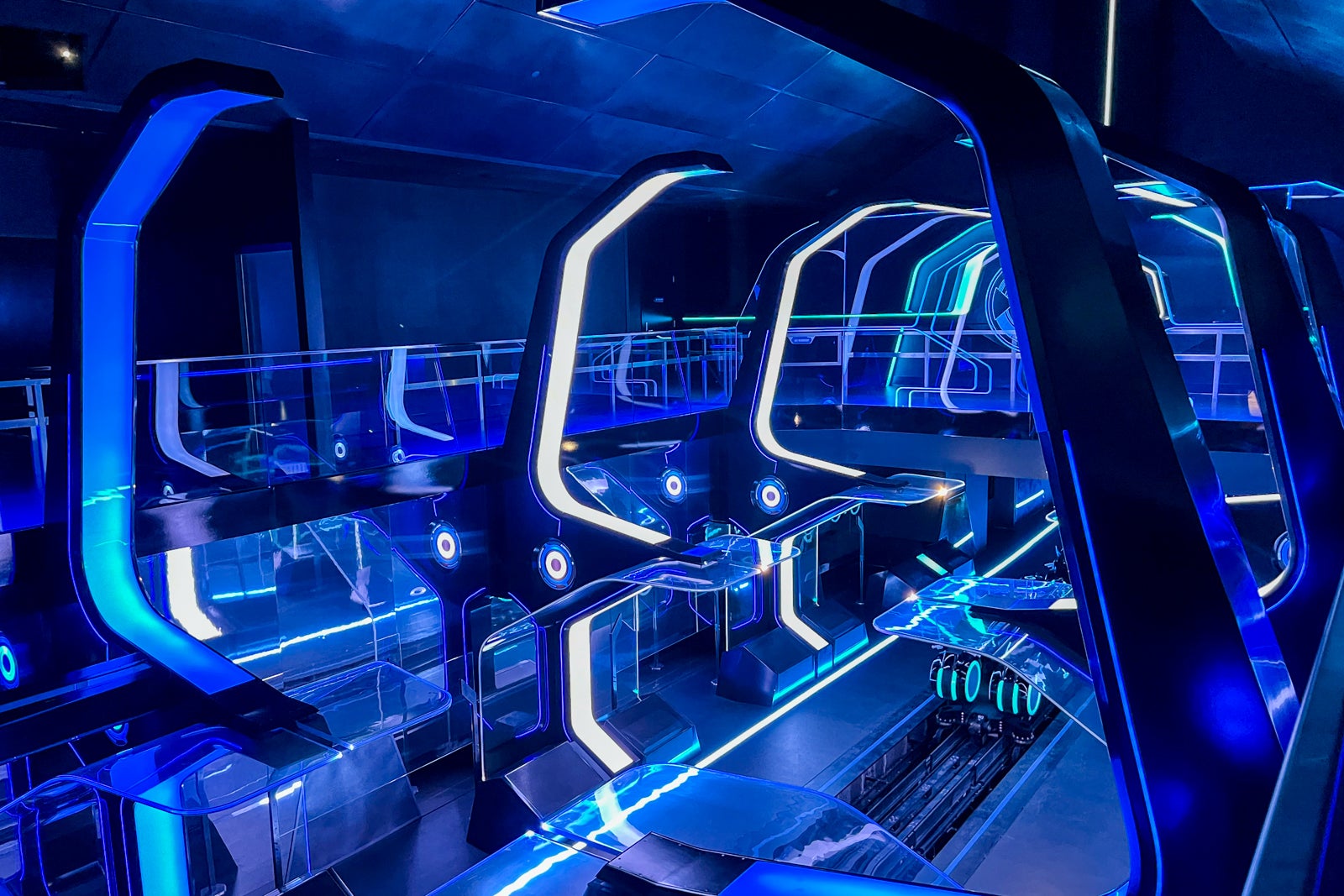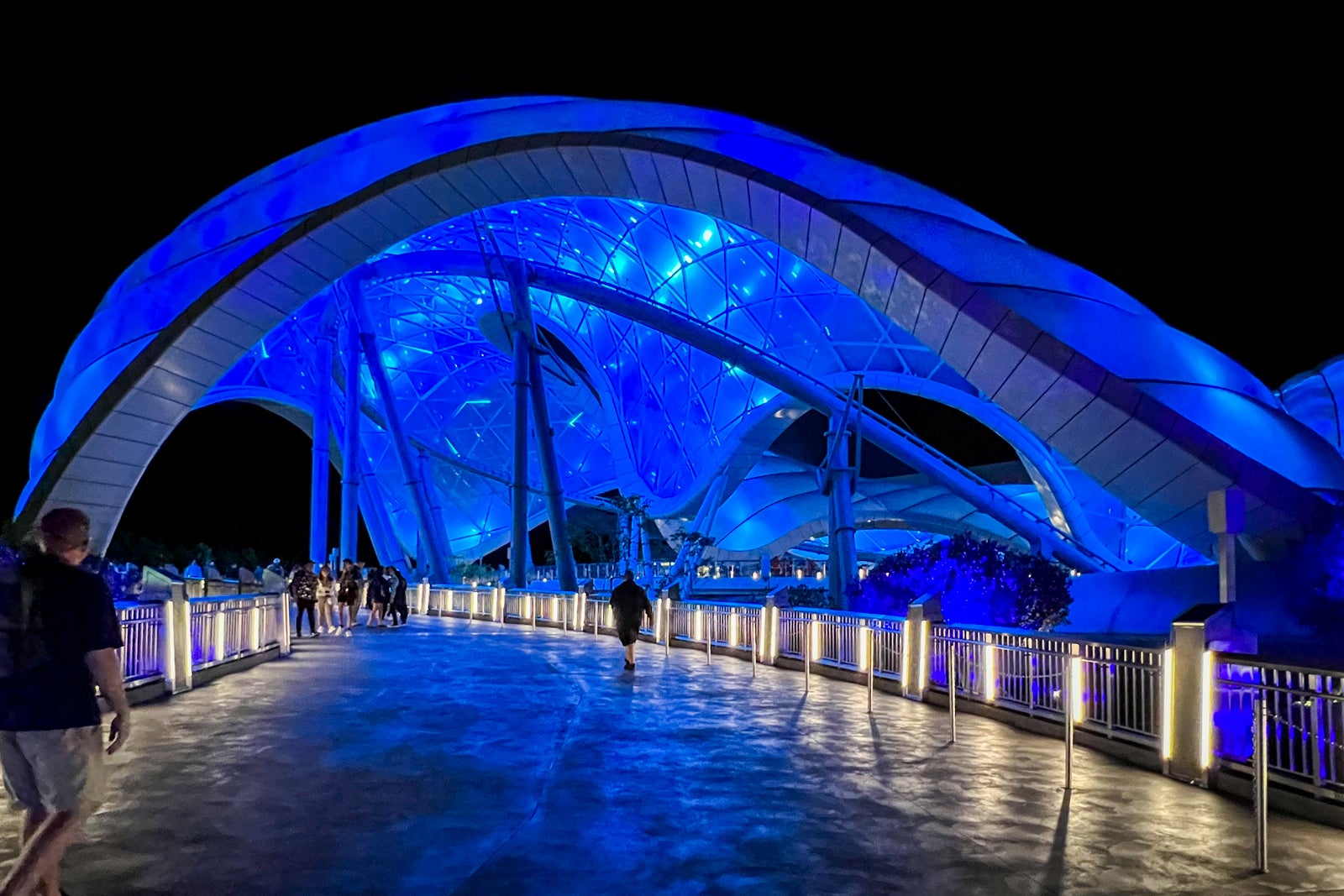 While the standard Tron Lightcycle Run seats aren't size-inclusive for all passengers, there is a separate cart in the back of some ride cars that is more accessible, so that's the one to ask for if you aren't able to comfortably sit on the test vehicle outside the ride's entrance. Regardless of which seat you sit in, Tron is still a lot of fun to ride, especially as it launches.
Roundup Rodeo BBQ
There's a new restaurant in town as Roundup Rodeo BBQ opened inside Hollywood Studio's Toy Story Land in March 2023.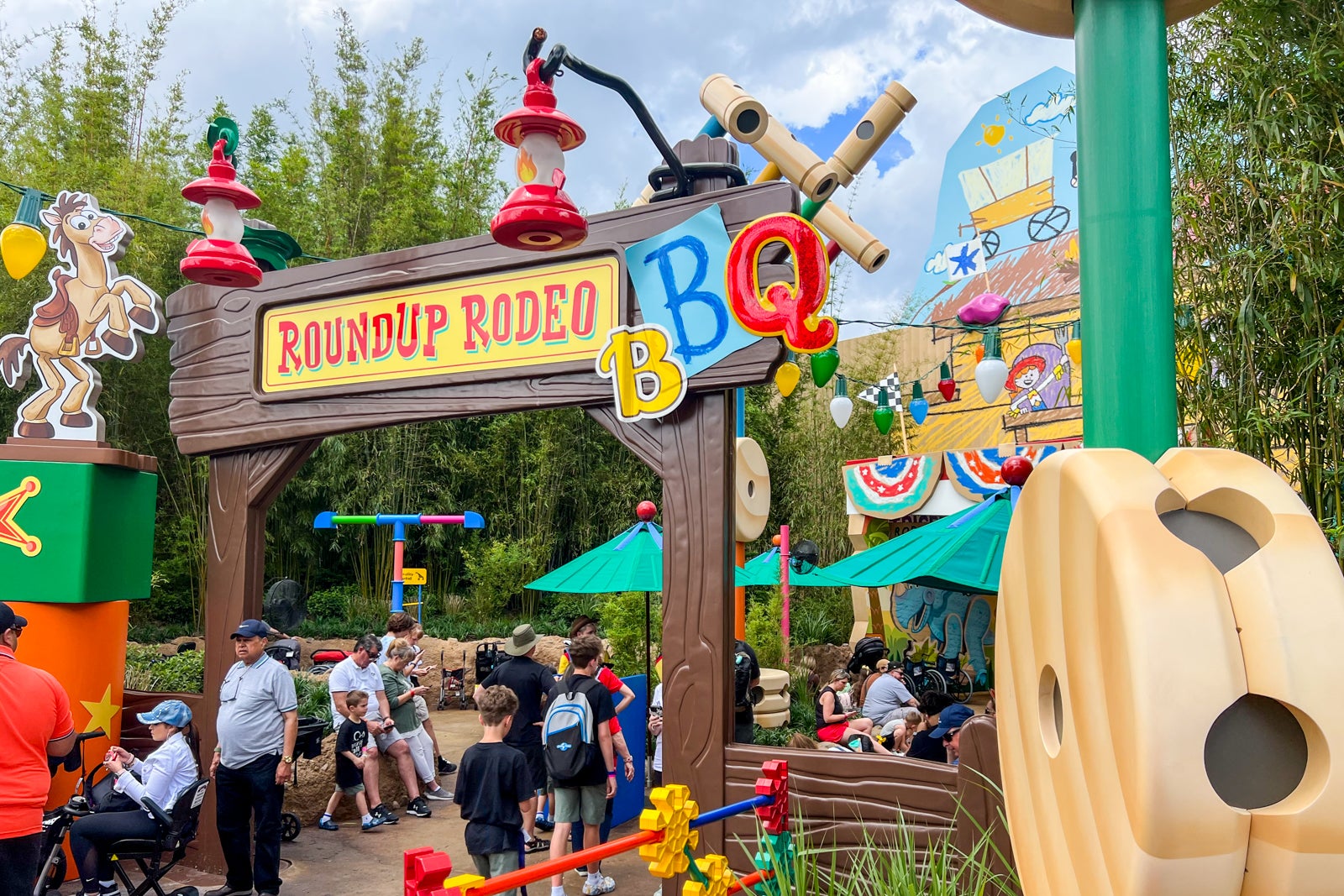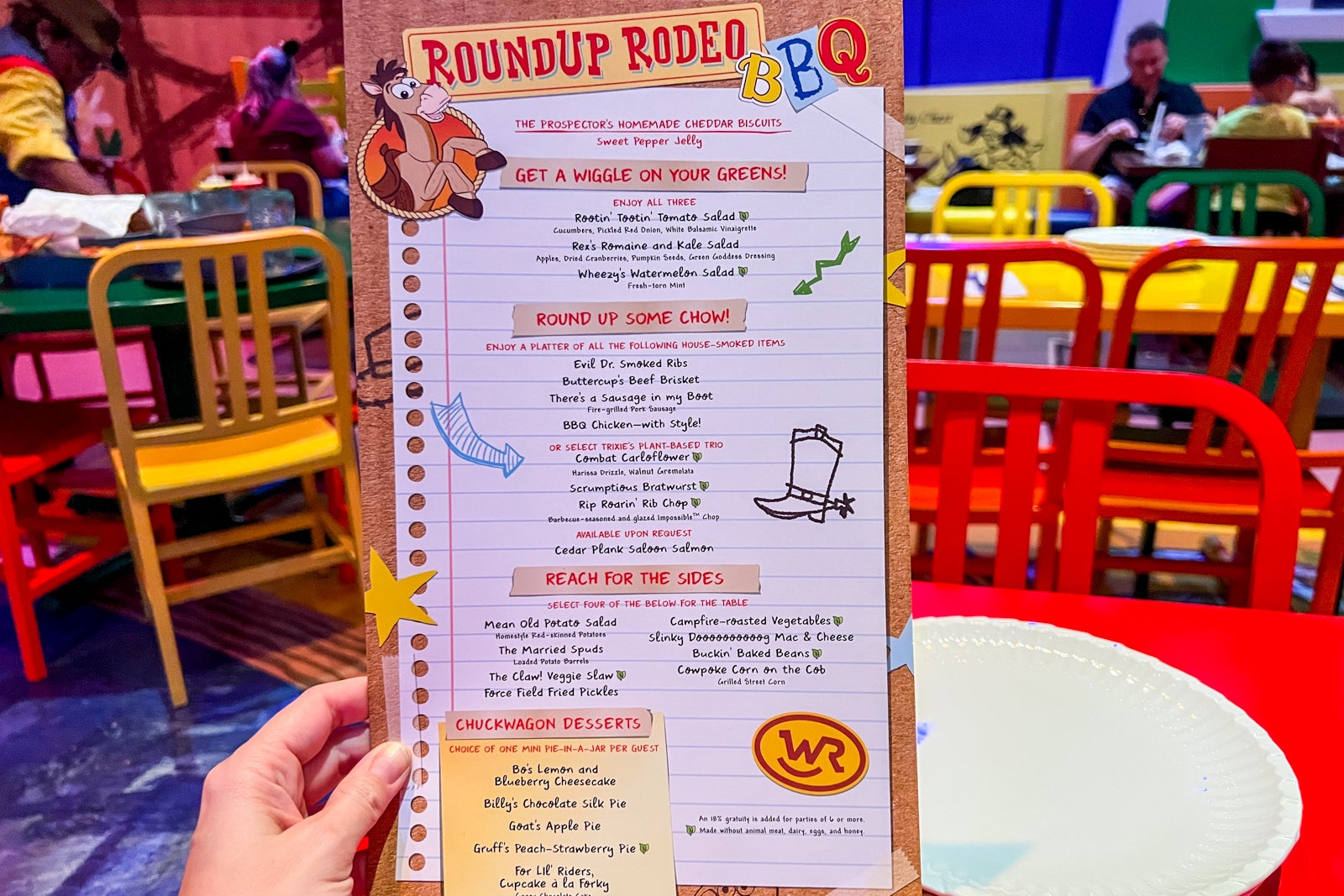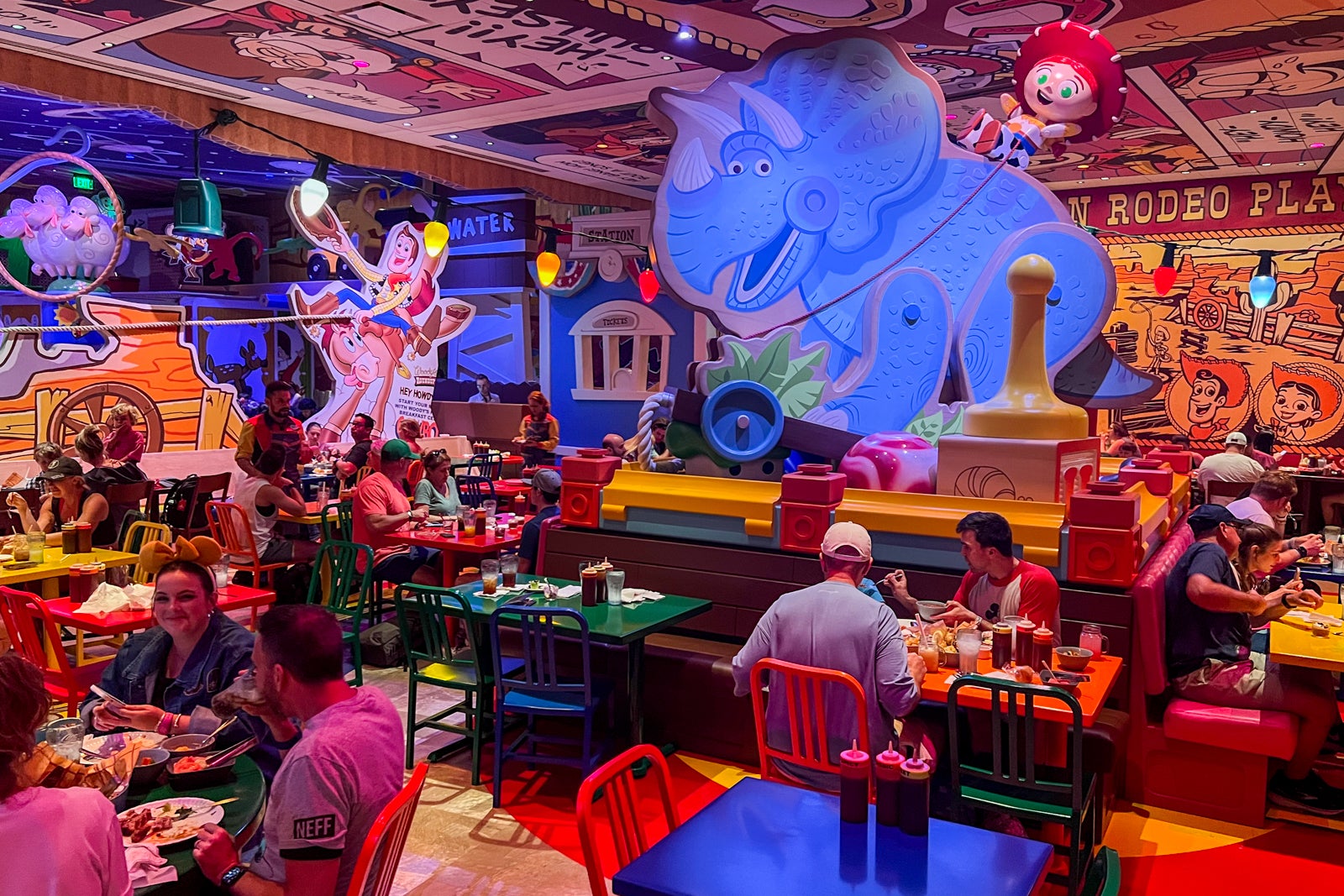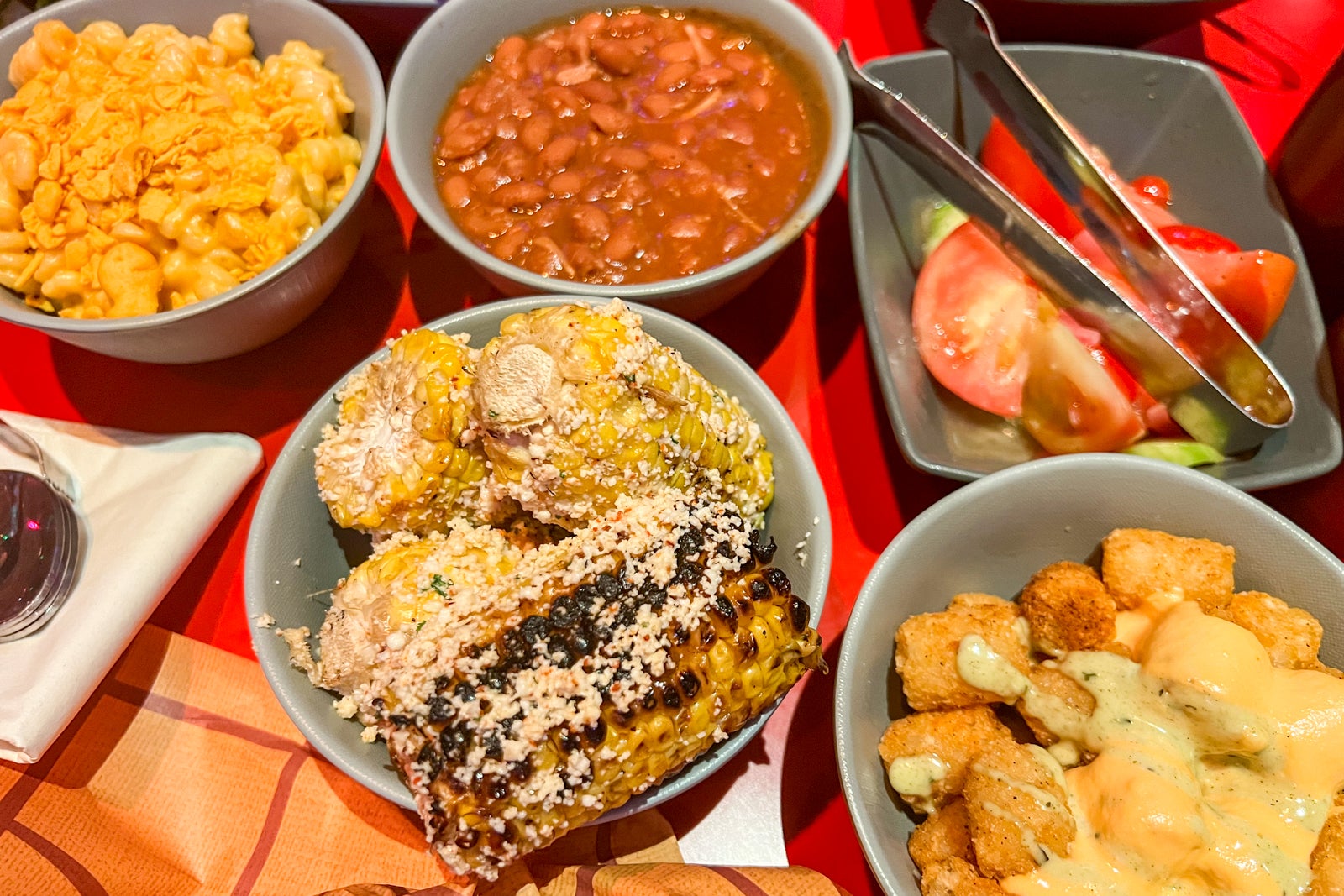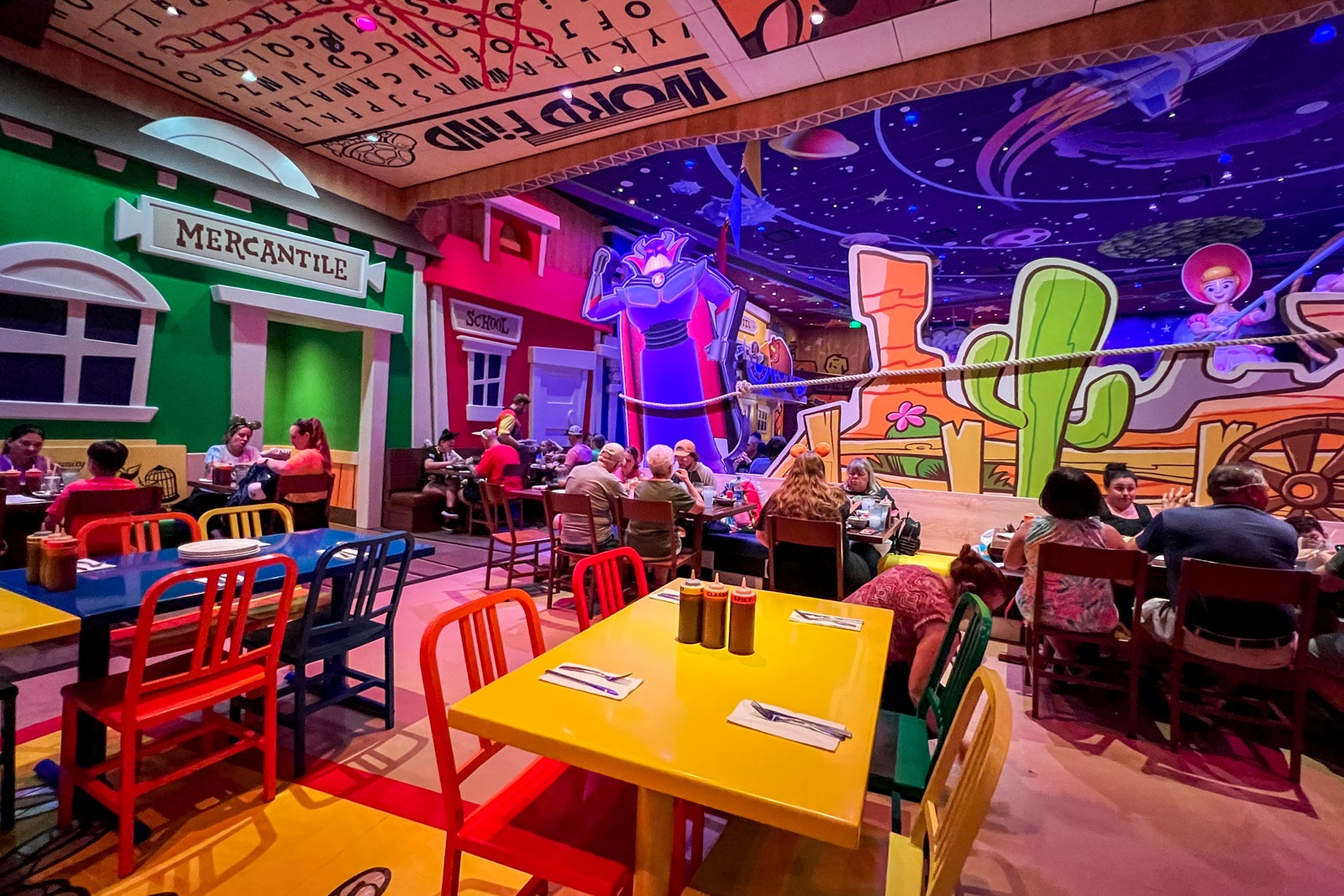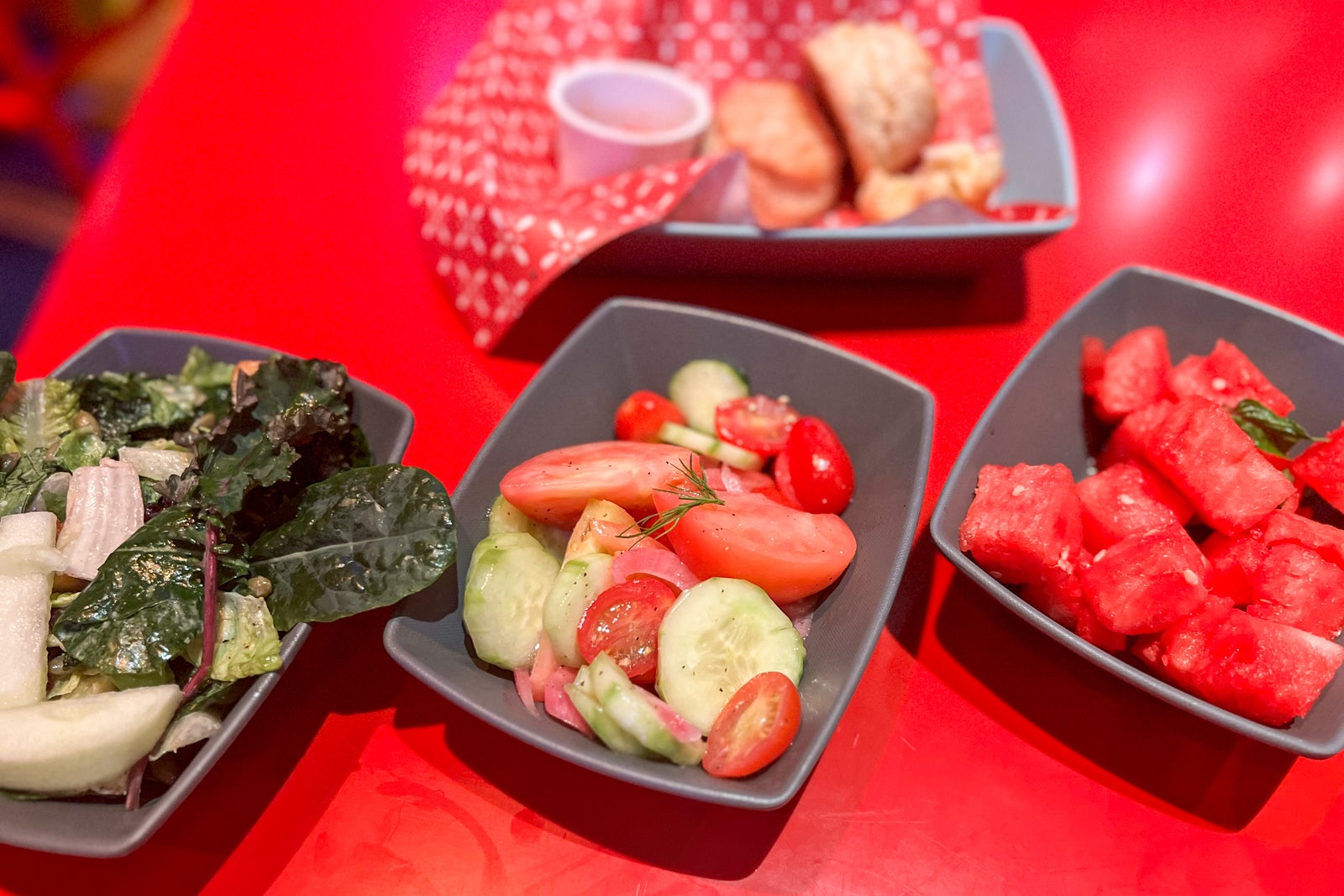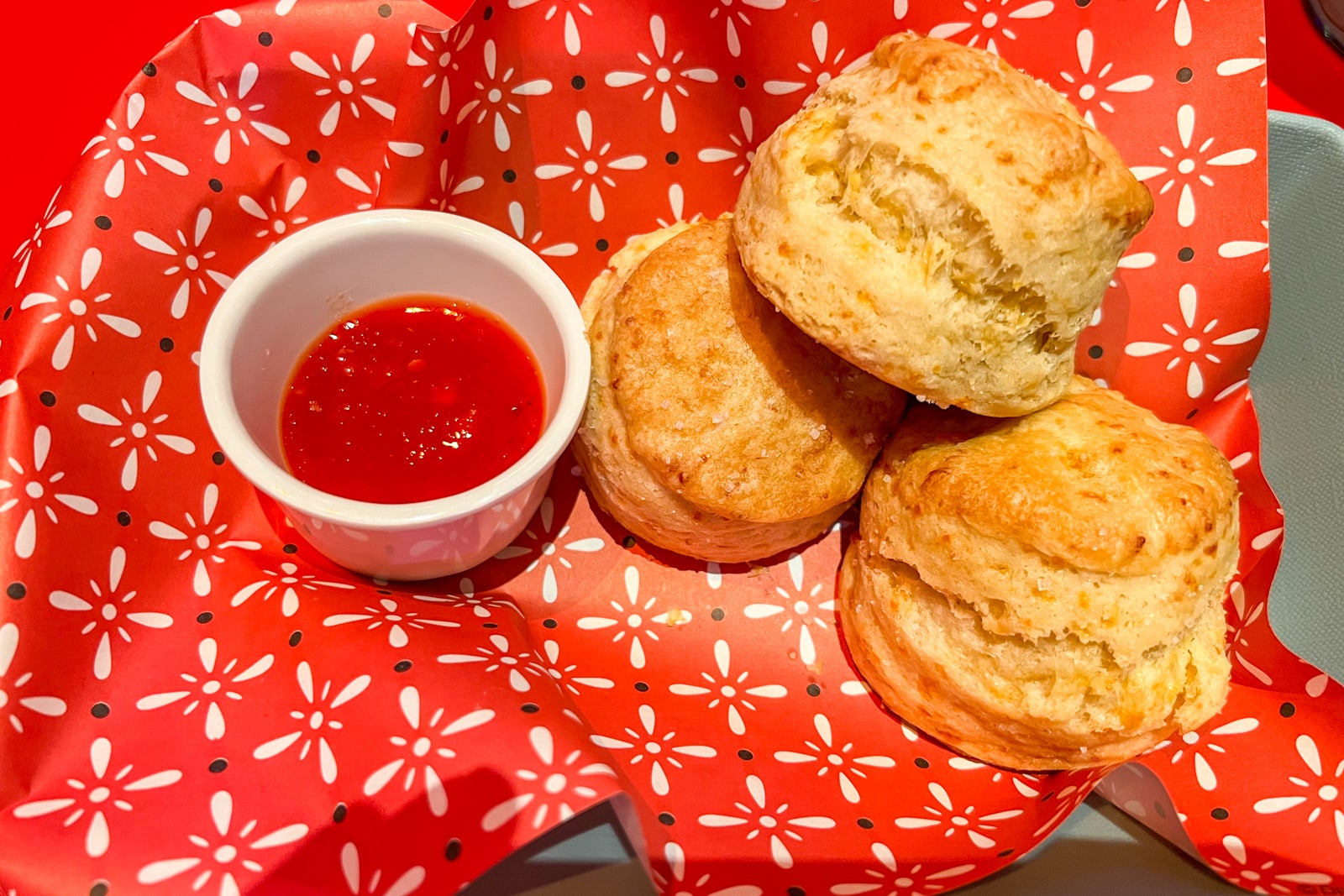 Adorned with decor inspired by Andy's toys, this come-hungry, leave-stuffed sit-down restaurant joins the popular counter-service restaurant in Toy Story Land.
This is a family-style venue with a jaw-dropping amount of pretty darn good food. Expect comfort classics like ribs, biscuits with sweet pepper jelly, macaroni and cheese, baked beans and watermelon salad.
There's a fixed price of $25 for kids and $45 for adults, so have an empty stomach when you arrive. You might even be able to make it work as two meals if you time your visit right.
Related: Tips for visiting Disney World: 18 ways to save money and have more fun
Journey of Water, Inspired by Moana
Epcot has been on a multiyear transformation that is now nearing completion. While the new marquee rides (Remy and Guardians) have already started welcoming guests, a remaining key component of this park's overhaul — Journey of Water, Inspired by Moana — will open in late 2023.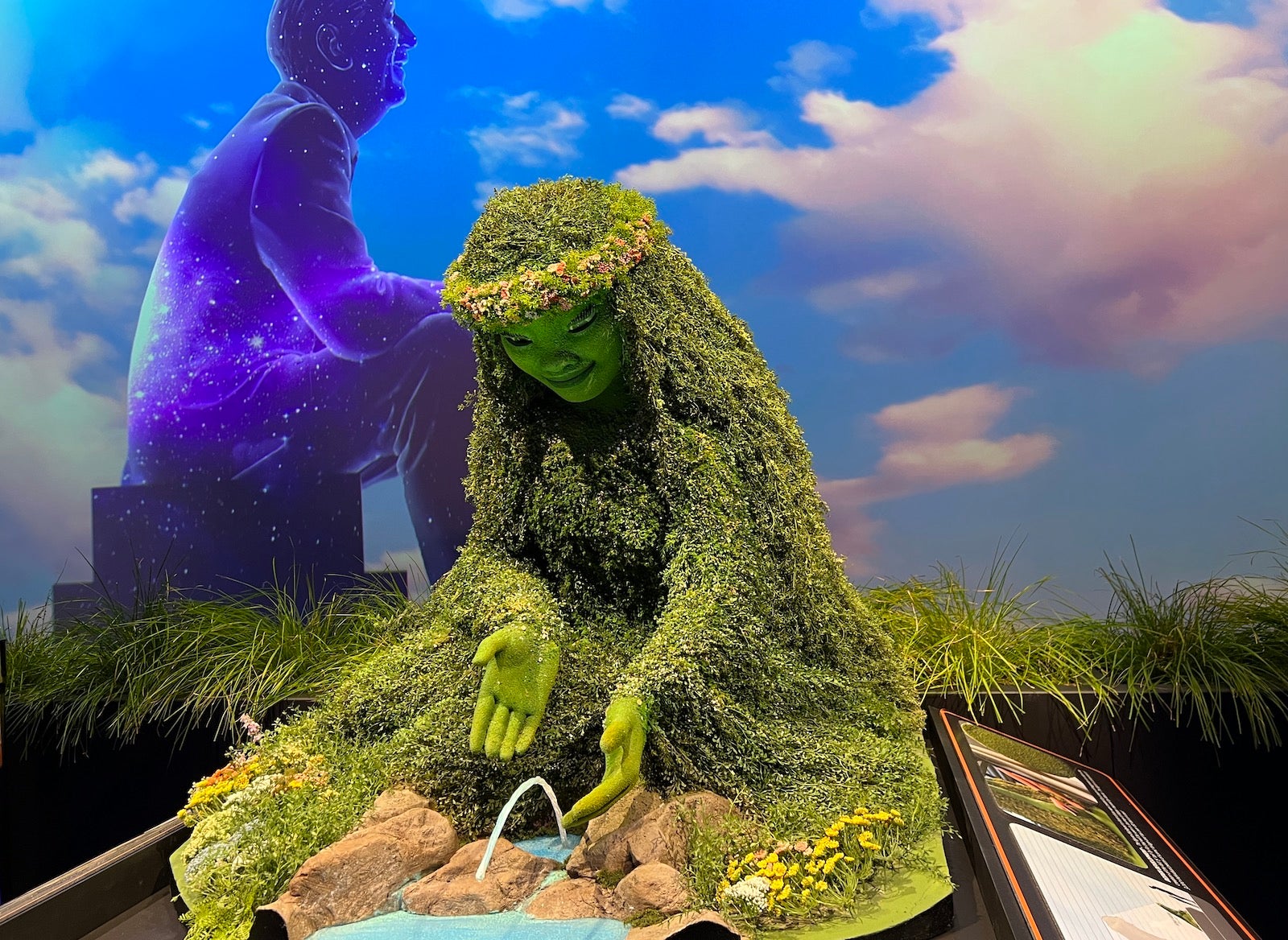 Journey of Water is not a ride, but rather a themed walk-through area in the park's World Nature land. The trail will not only offer guests a chance to learn about water, its history and its role on this planet but will also provide opportunities to interact with the water, which, as you may recall from "Moana," has a "mind of its own."
New Epcot nighttime show and land
Journey of Water isn't the only addition expected in Epcot in 2023. The new World Celebration land — including its Communicore Hall and Communicore Plaza, where various festivals and gatherings will take place — is also rumored to be coming later this year.
Additionally, Disney says Epcot will launch a new yet-to-be-named nighttime show in late 2023. This show will replace "Harmonious," which debuted in the fall of 2021 as part of Disney's 50th-anniversary celebration and ended on April 3. Currently, the nighttime show at Epcot is "Epcot Forever," an interim show that was previously used before the debut of "Harmonious."
With this announcement comes the expectation that the controversial barges used for "Harmonious" will, at some point, say farewell to their home in the middle of the World Showcase Lagoon. If you take the monorail to Epcot, you can see some of the construction progress during your ride.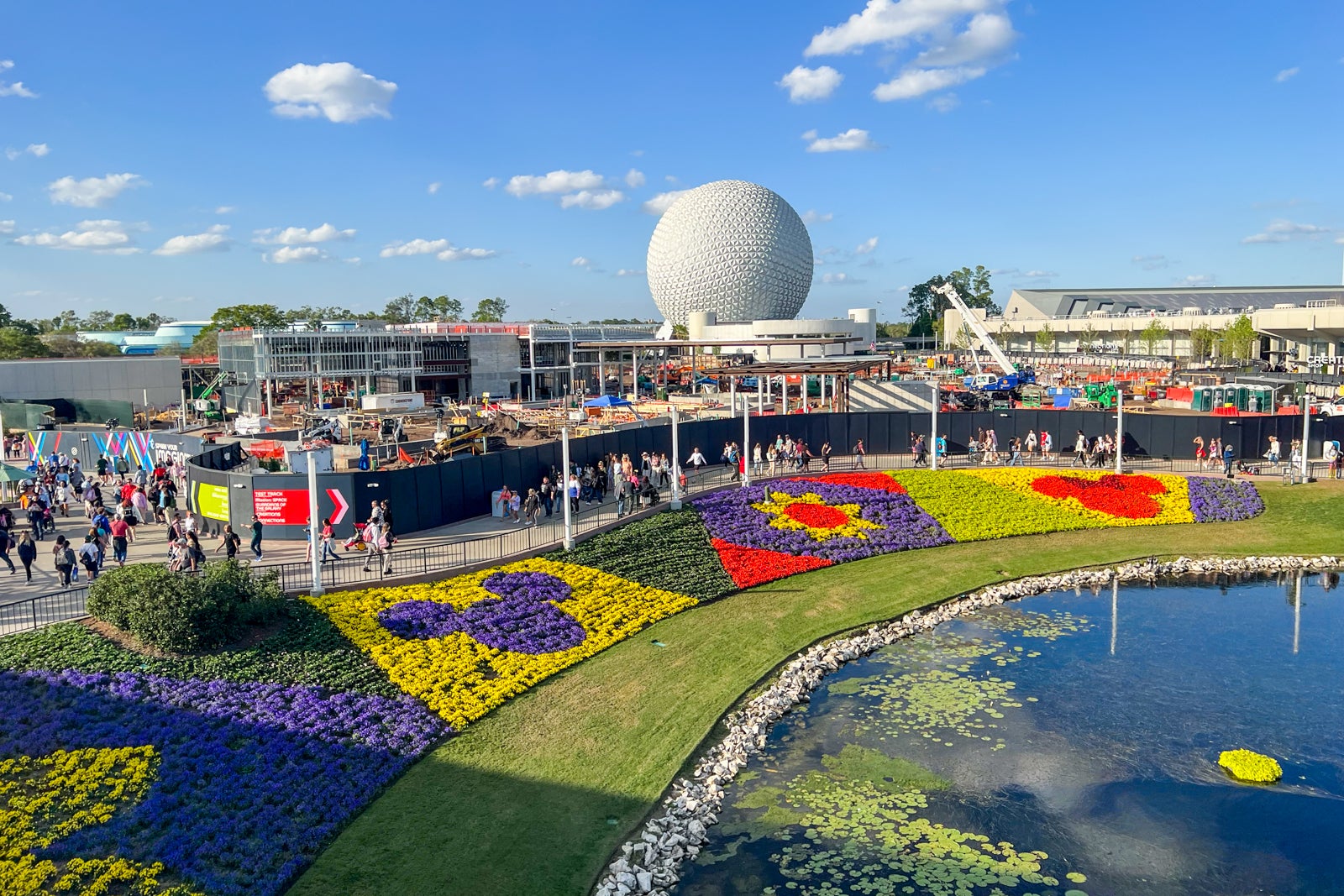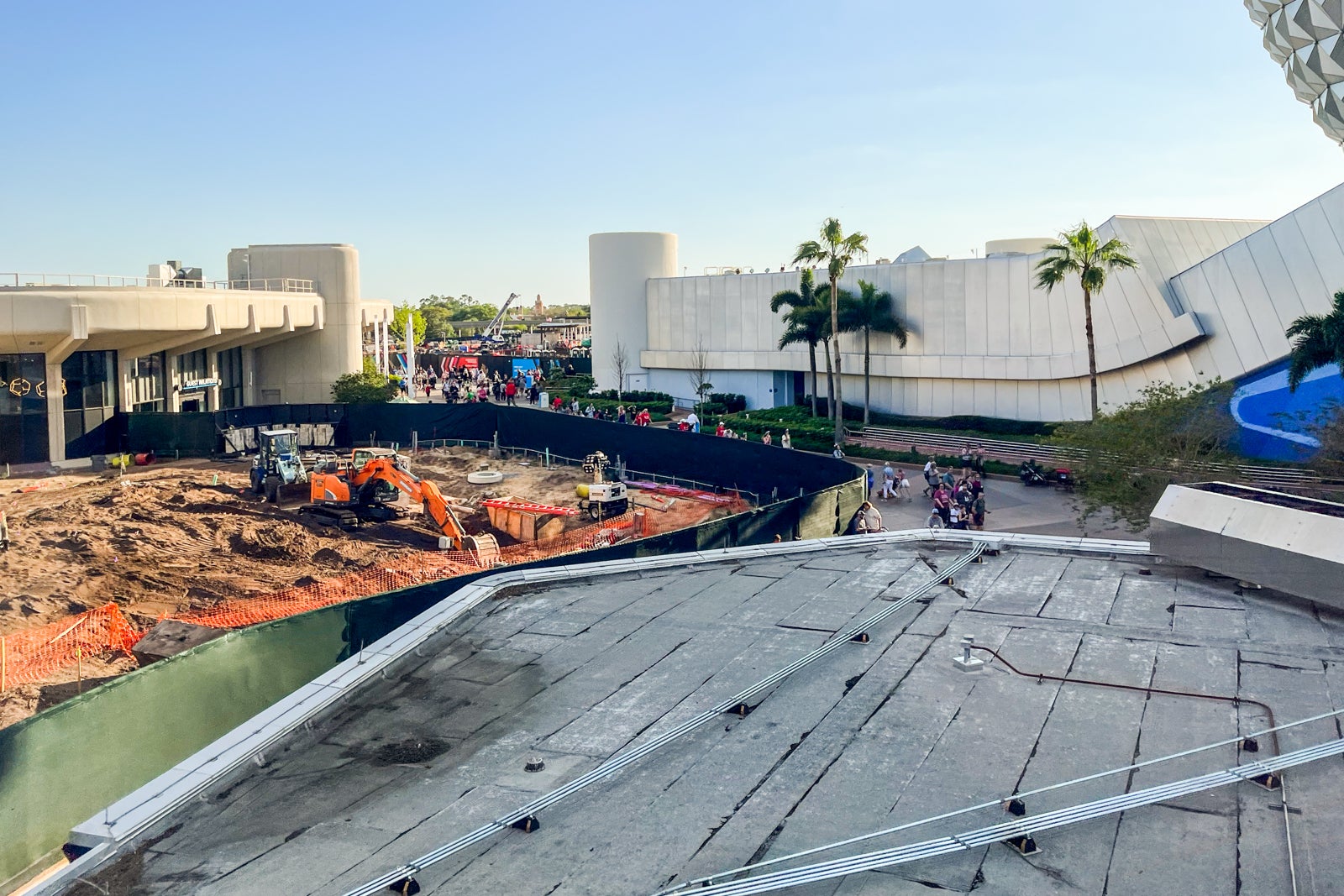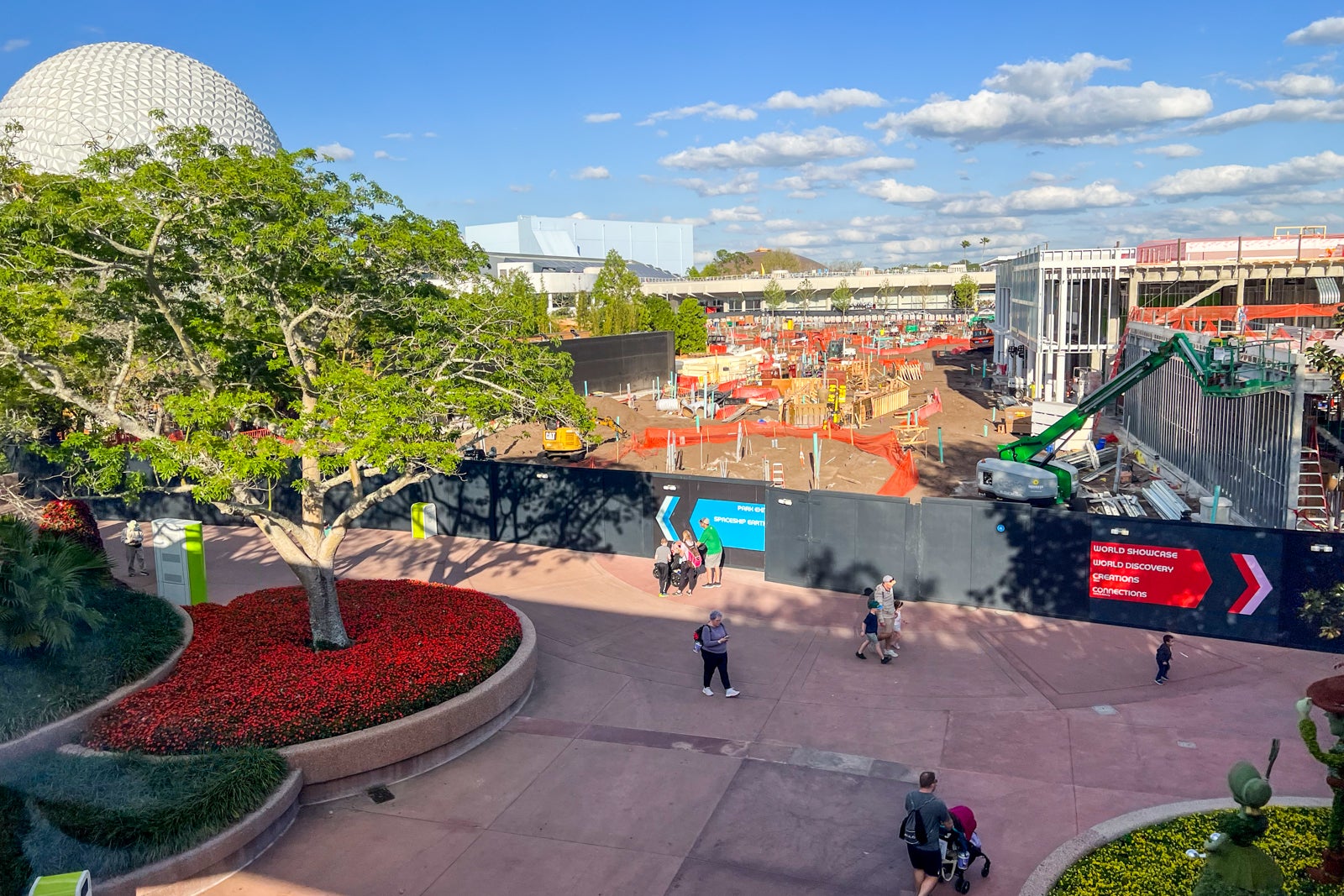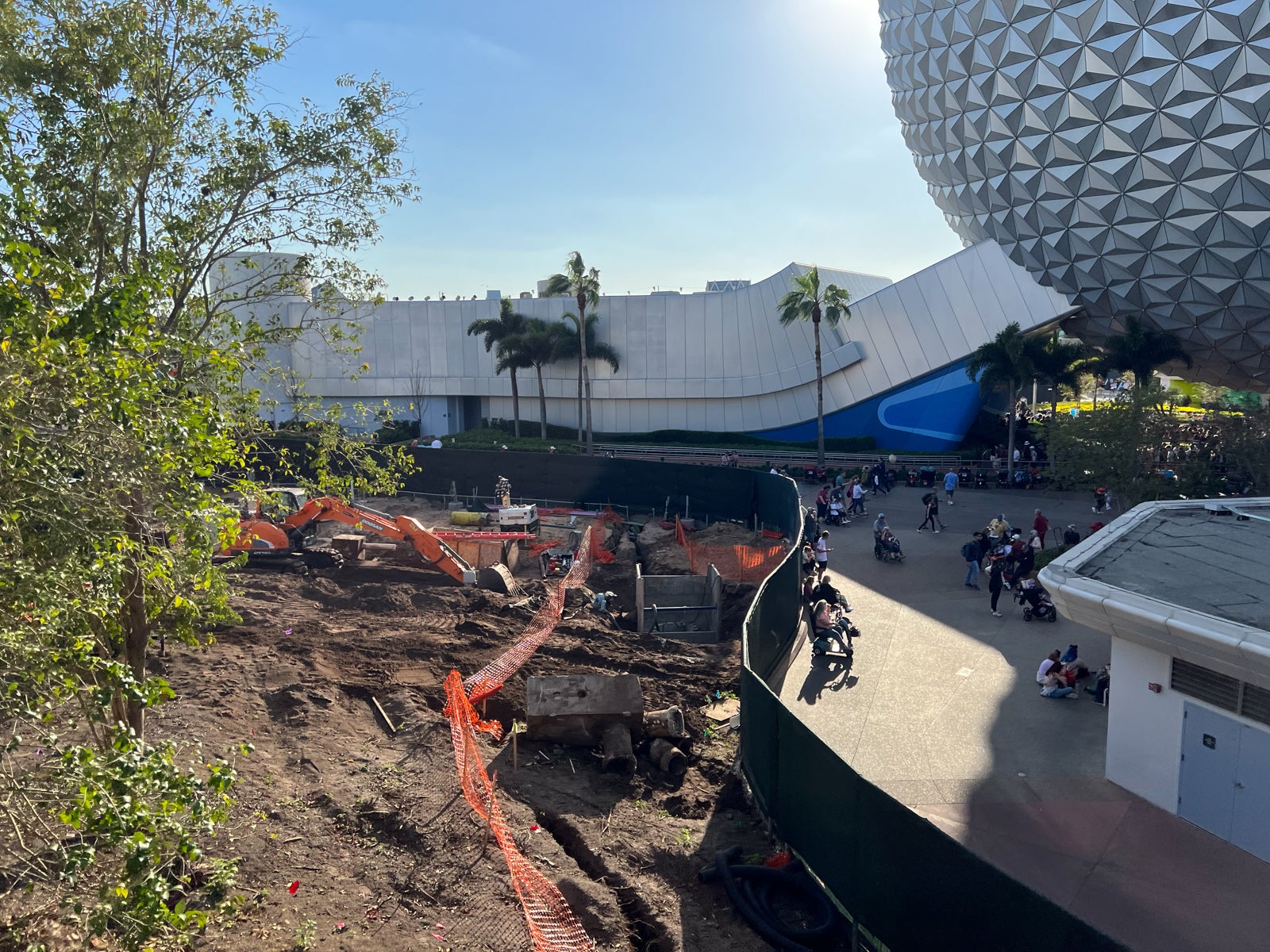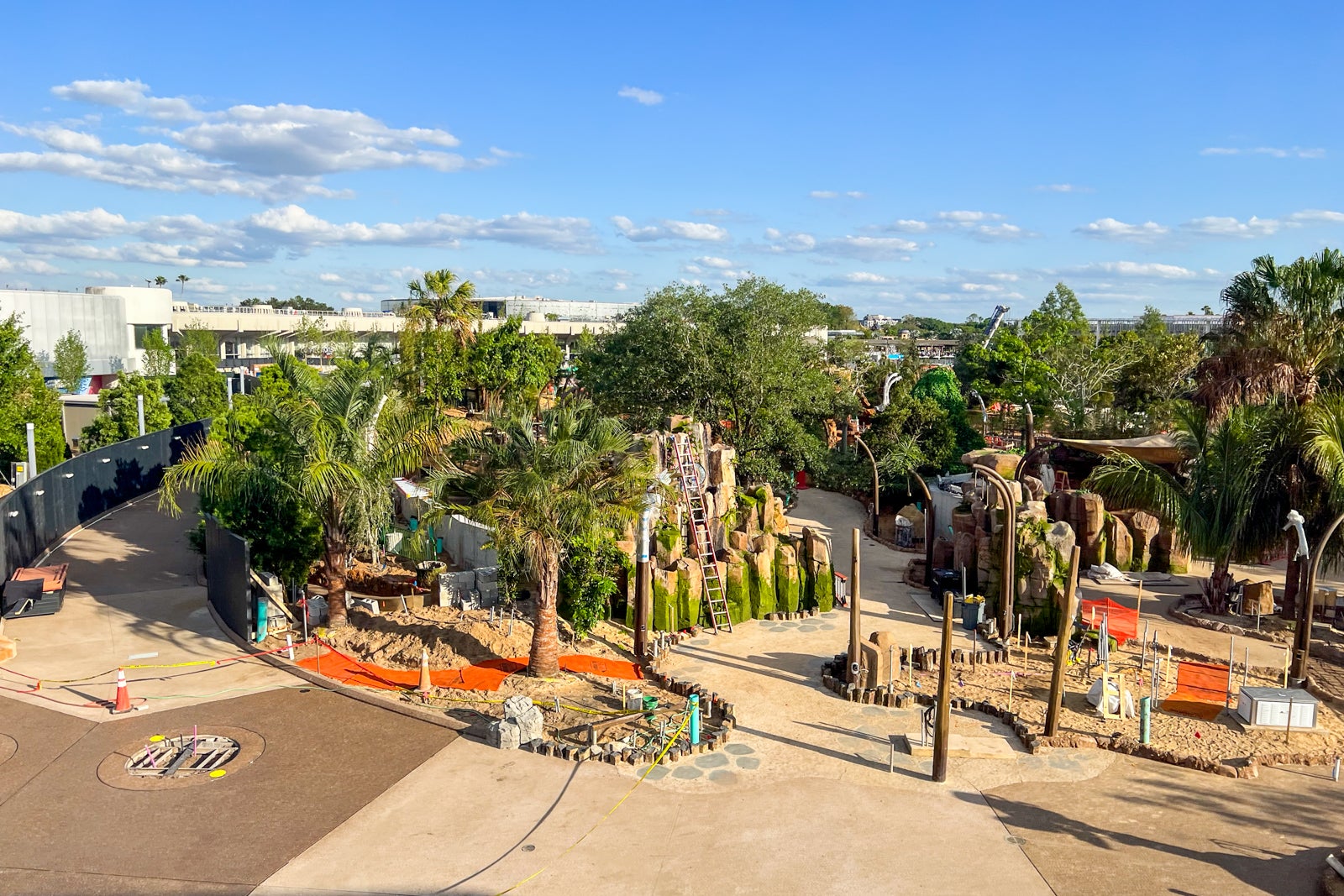 'Happily Ever After'
Disney World's other nighttime show that debuted as part of the 50th anniversary, the Magic Kingdom's "Enchantment," also took its final bow on April 2 when the 18-month celebration concluded. In its place, the fan-favorite fireworks show "Happily Ever After" returned on April 3, 2023, with what Disney describes as some "updates."
As the narrator's voice kicks off the show with the line, "And they all lived happily ever after," odds are you'll hear cheers all around, as lots of Disney fans are happy to have this show back. Honestly, it's better than ever.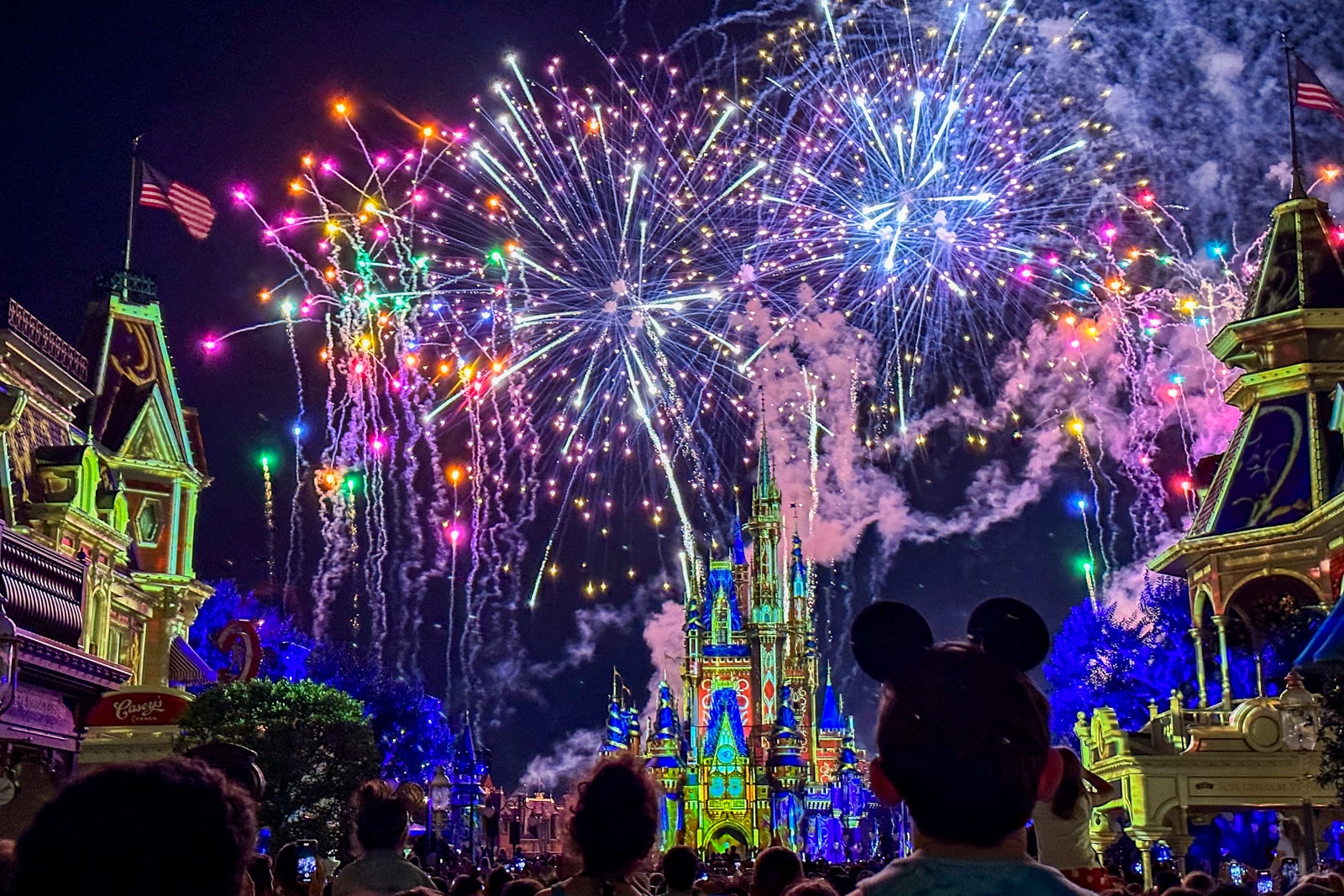 Thanks to the projections that go all the way down Main Street U.S.A., there really isn't a bad spot to watch the show, either, whether you're in the hub in front of the castle or back on Main Street itself.
Figment meet-and-greet
This may be a smaller announcement, but the little purple dragon Figment illicits outsize responses from Disney guests. From sold-out popcorn buckets in his likeness to an entire ride featuring Figment that has a loyal following of devoted fans (myself included), Figment is undeniably popular.
As was first announced at Disney's D23 Expo in the fall of 2022, Figment will make his way to Epcot for the first time in many years for character meet-and-greets. While a start date for the experience hasn't been announced yet, it is expected to be at some point in 2023.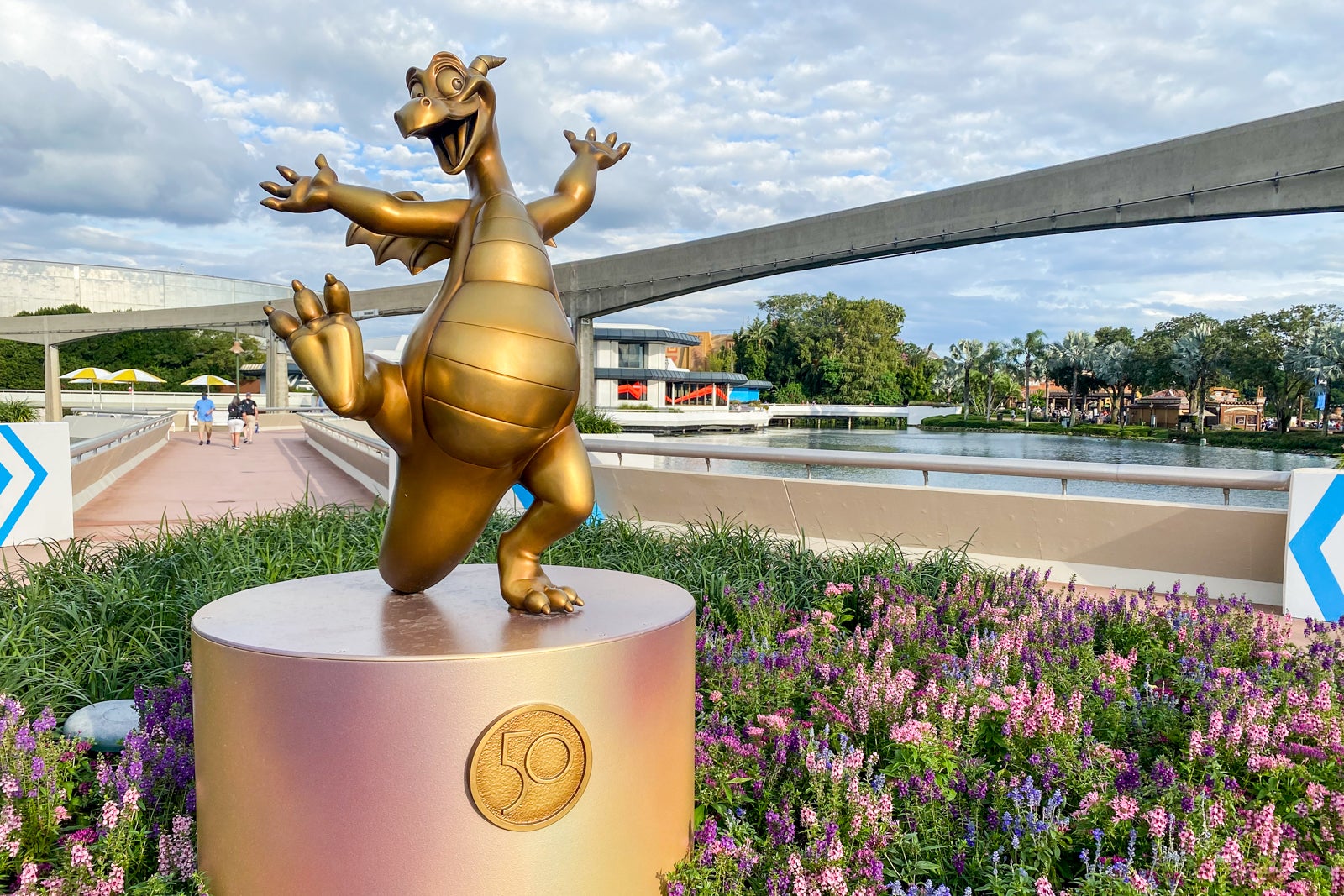 Hatbox Ghost
Much like Figment has his legion of loyalists, so does the Haunted Mansion. Out west at the Disneyland version of Haunted Mansion, there's been a popular character within the ride that Disney World had yet to receive … until 2023.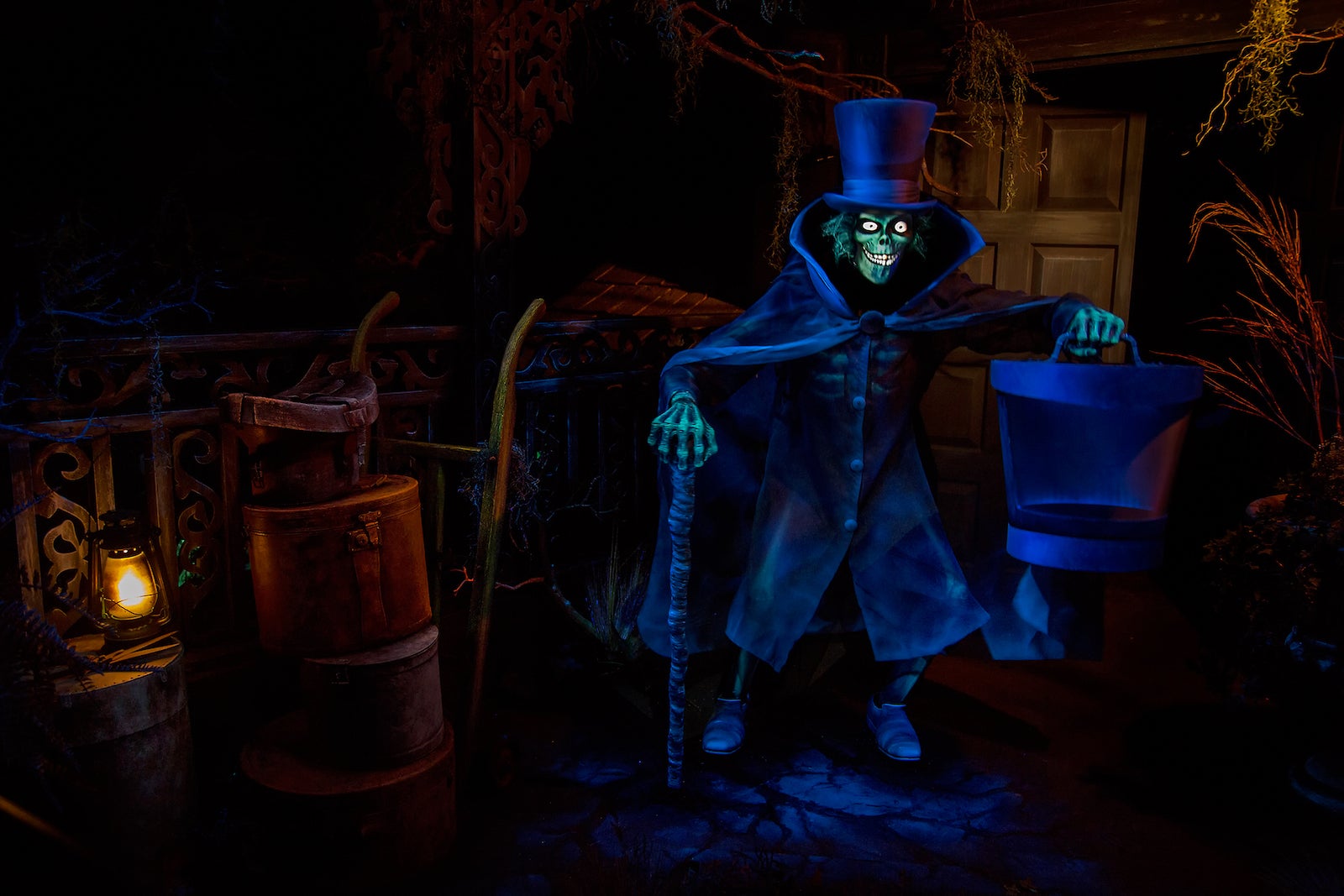 Later this year, the Hatbox Ghost will appear at Disney World's Haunted Mansion. There's no word yet about whether this will fill the ride's quota for 1,000 happy haunts or if another will depart to keep the count steady at 999 with room for one more.
Related: Disneyland vs. Disney World: Which is the better park to visit?
Walt Disney World Railroad
Enough about enhancements, shows and characters. Let's talk about something you can get on and ride.
For the first time since 2018, you can once again climb aboard the Magic Kingdom's 100-year-old steam train to leisurely make your way around the park.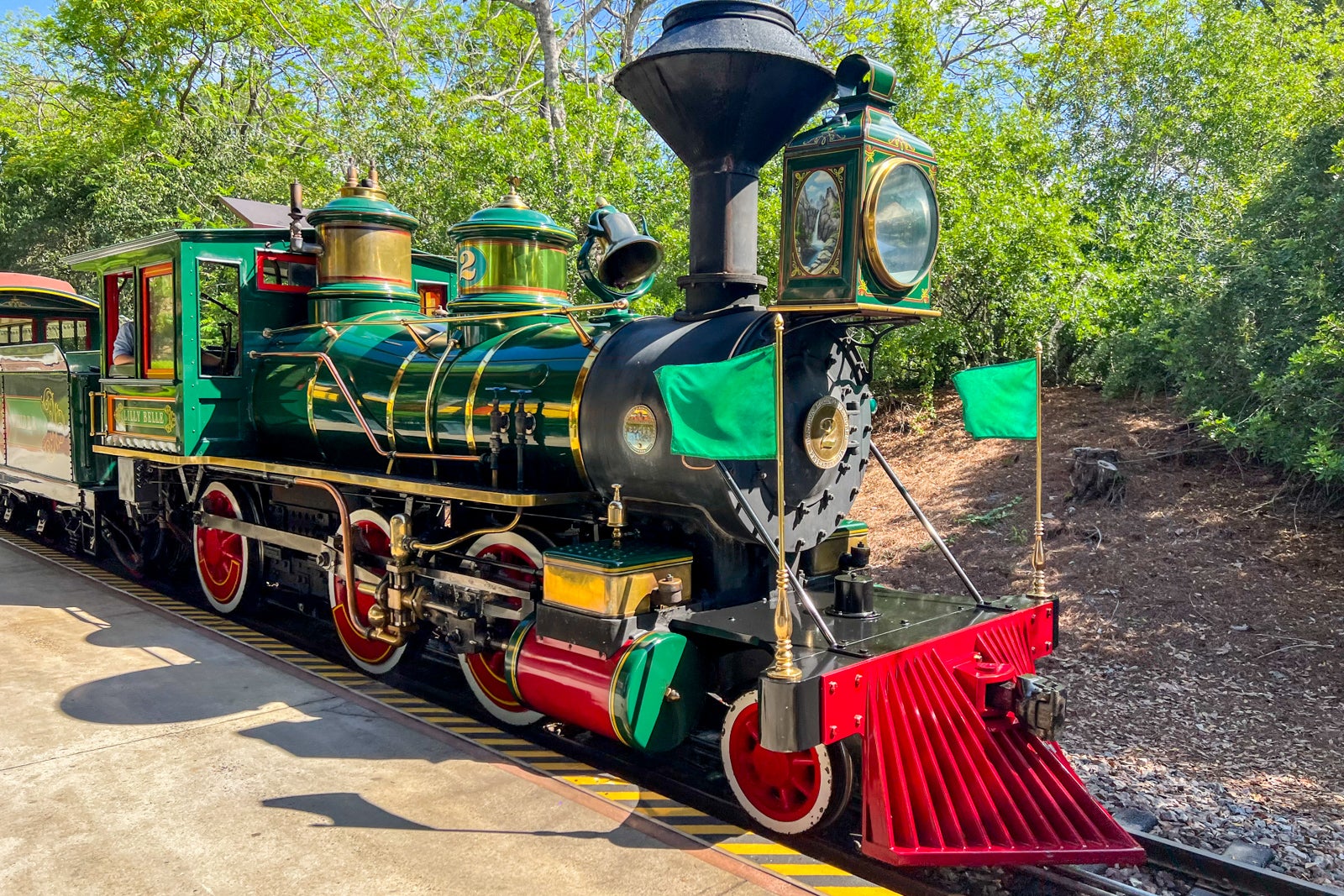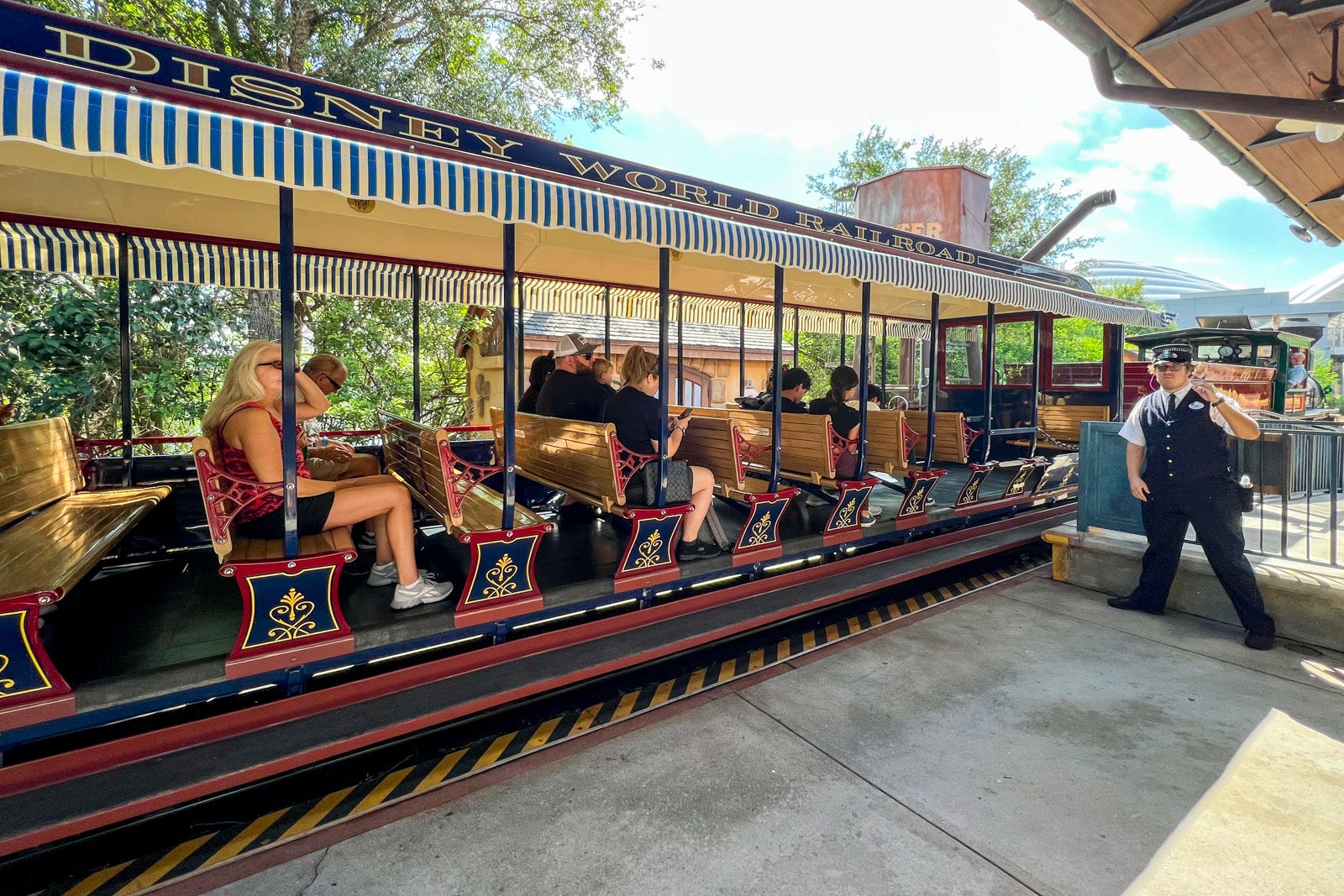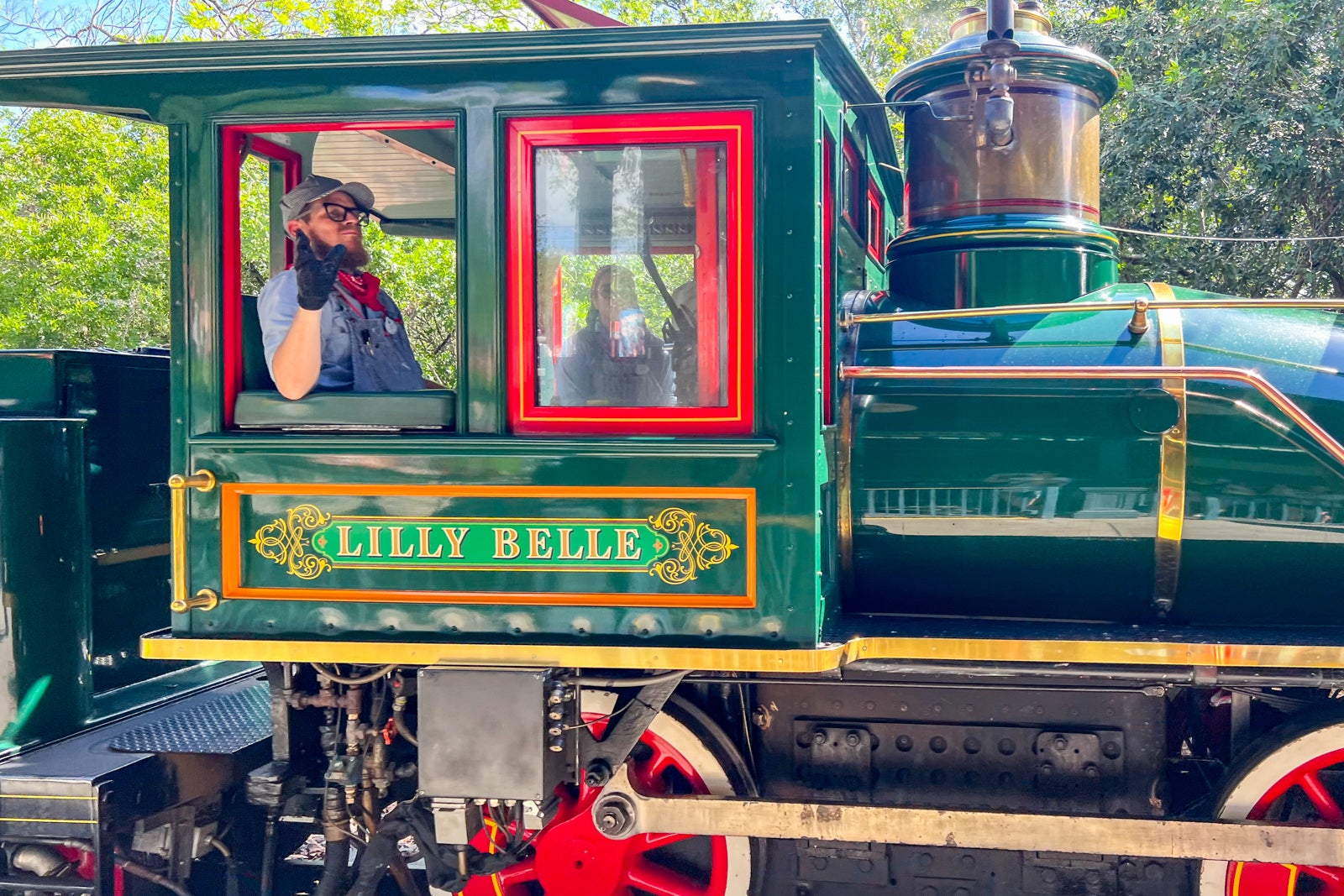 This opening-day attraction began welcoming guests once again in late 2022 after being closed for four years. The updated version of this Magic Kingdom mainstay features new narration as guests make their way through the different lands of the park. It's once again a convenient way to save some steps while moving from Fantasyland to Frontierland, though you may prefer to simply sit for a low-key ride.
Room renovations at several popular Disney World hotels
From Disney's Polynesian Village Resort to Disney's Contemporary Resort to Disney's Wilderness Lodge, there's been no shortage of refurbishments at Disney World hotels.
Disney has been very busy waving its magic wand at various resort hotels to give them extensive makeovers. This renovation schedule will remain busy in 2023, as properties like Disney's Grand Floridian Resort & Spa, Disney's Caribbean Beach Resort and Disney's All-Star Sports Resort are next in line for an update.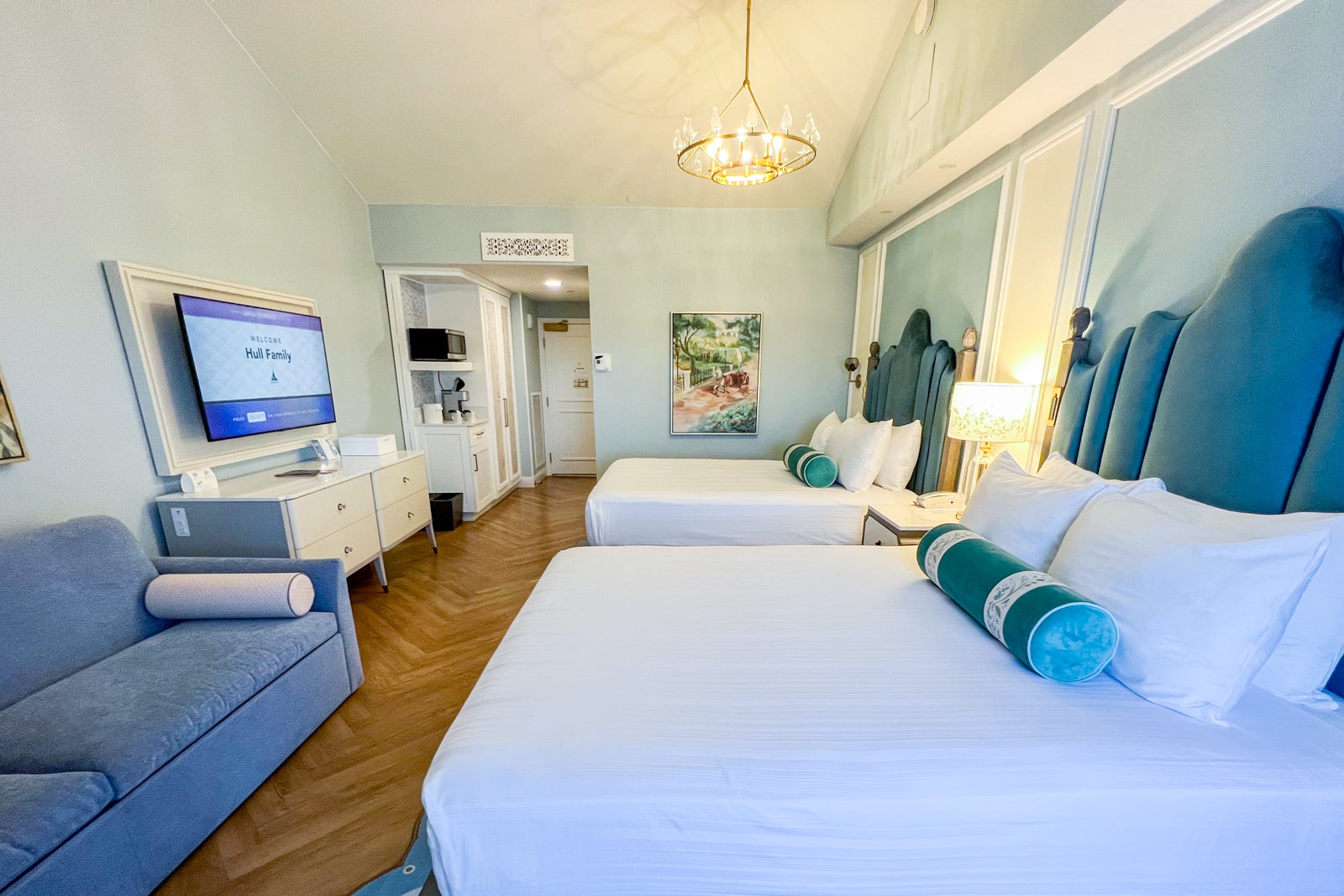 While some Disney Vacation Club rooms and studios at the Grand Floridian debuted beautiful, fresh looks in 2022, other parts of the hotel (including additional rooms) will be beneficiaries of some renovations this year.
Additionally, Disney announced that the pirate-themed rooms at Disney's Caribbean Beach Resort will transform into a new "Little Mermaid"-inspired look with muted blue and green hues, plus nods to life under the sea. These rooms in the Trinidad section of the resort will sleep five with a queen bed, a pull-down Murphy bed and a single pull-down sleeper.
Disney's All-Star Movies Resort and Disney's All-Star Music Resort have been renovated in recent years, but the third in the trio of value resorts, Disney's All-Star Sports Resort, is now undergoing a refresh as well. Renovations for All-Star Sports' rooms, lobby and more are expected to produce a design that's similar in feel to the other All-Star properties, albeit with a sporty twist.
Related: The best Disney World hotels for your next magical stay
Summer House on the Lake
We can't leave Disney Springs off this list entirely, especially since it is getting a new restaurant in 2023. Summer House on the Lake has outposts in Chicago and North Bethesda, Maryland, but you can anticipate plenty of California-inspired fare, including salads, pizzas and tacos.
While an exact date has not been announced, based on how far along construction is, the Disney Springs location will likely open in the latter half of 2023. It will reside on the western side of Disney Springs near the AMC movie theater.
Related: The best restaurants at Disney World
What to expect when visiting Disney World in 2023
So far, 2023 is shaping up to look a lot like 2022. With the recent return of Bob Iger as Disney's CEO and some (wishful) reading between the lines of things he has said, there is some hope that some simplification and relaxed restrictions will come to Disney World at some point in 2023. For now, though, that remains a wish a heart makes.
Some pandemic-era operational procedures are still in place. For example, you cannot park hop until 2 p.m. and need a Park Pass reservation for the first park you wish to visit.
Genie+, the paid app-based FastPass replacement that enables you to access the shorter Lightning Lanes, is now variably priced, meaning it's not uncommon to see rates climb to as high as $35 per day. It has a tendency to sell out multiple days in a row, too, during busy periods like spring break.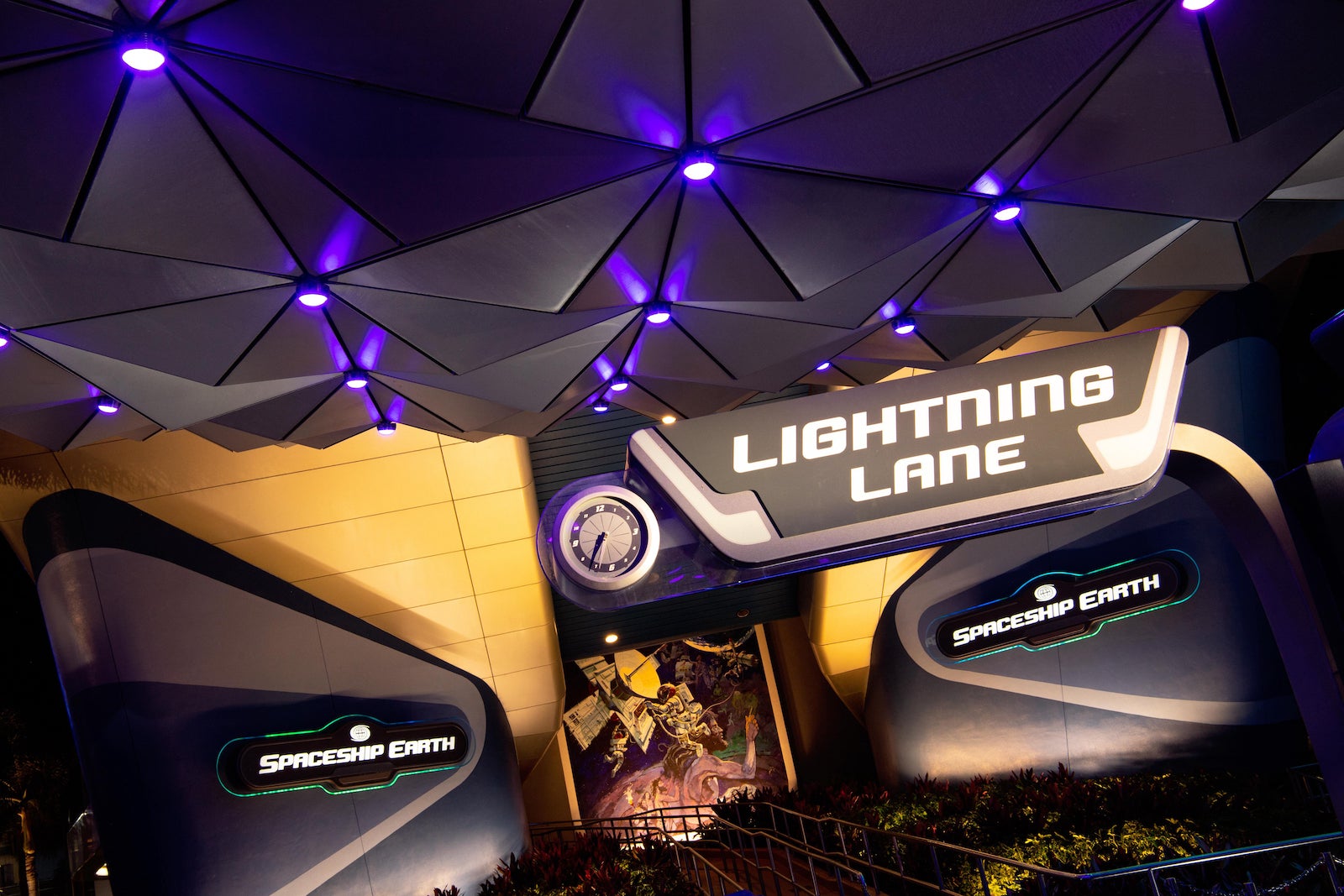 The price to visit Disney World now depends on the park you want to visit. Disney's Animal Kingdom is the lowest-priced park, while the Magic Kingdom charges the most to visit.
In broader Orlando news for 2023, the high-speed Brightline train should connect the city to South Florida later in the year. Additionally, the near-Disney Evermore Resort development (which includes a new Conrad hotel) may debut in 2023, though reservations are currently only available for February 2024 on, so you may have to wait a little longer before you can book a stay.
Related: What's in my bag: The ultimate Disney World packing guide from a theme park pro
Peeking ahead to Disney World in 2024
If you are trying to decide whether to make the trip to Disney World in 2023 or wait until 2024, here's a look slightly further ahead at what's in store for 2024.
Frontierland's Splash Mountain, as we know it, closed for good in January 2023 to make room for the much-anticipated "The Princess and the Frog" retheme the attraction will undergo. That reimagined attraction is currently scheduled to debut in late 2024 as Tiana's Bayou Adventure.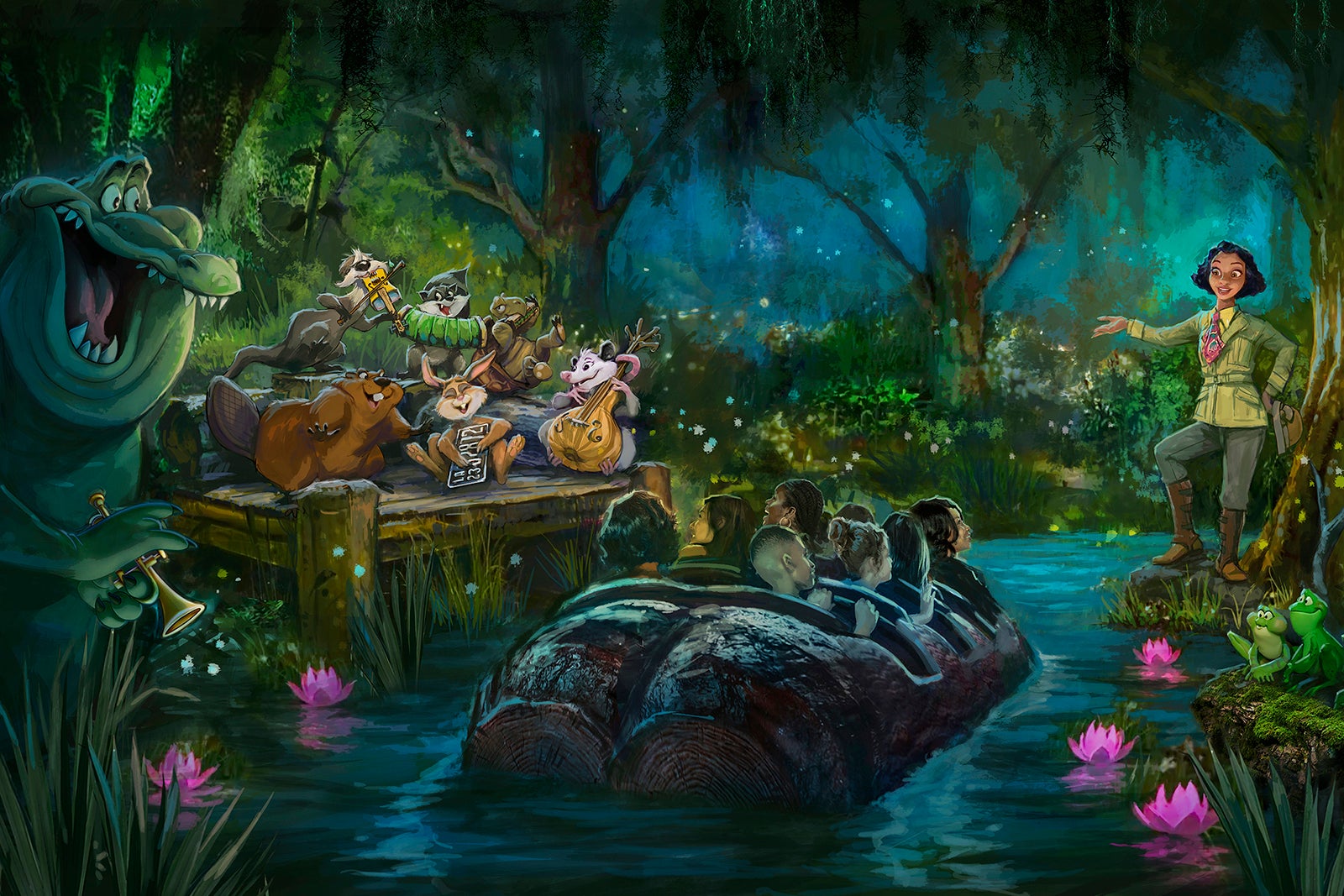 Construction is actively underway in Frontierland for Tiana's Bayou Adventure.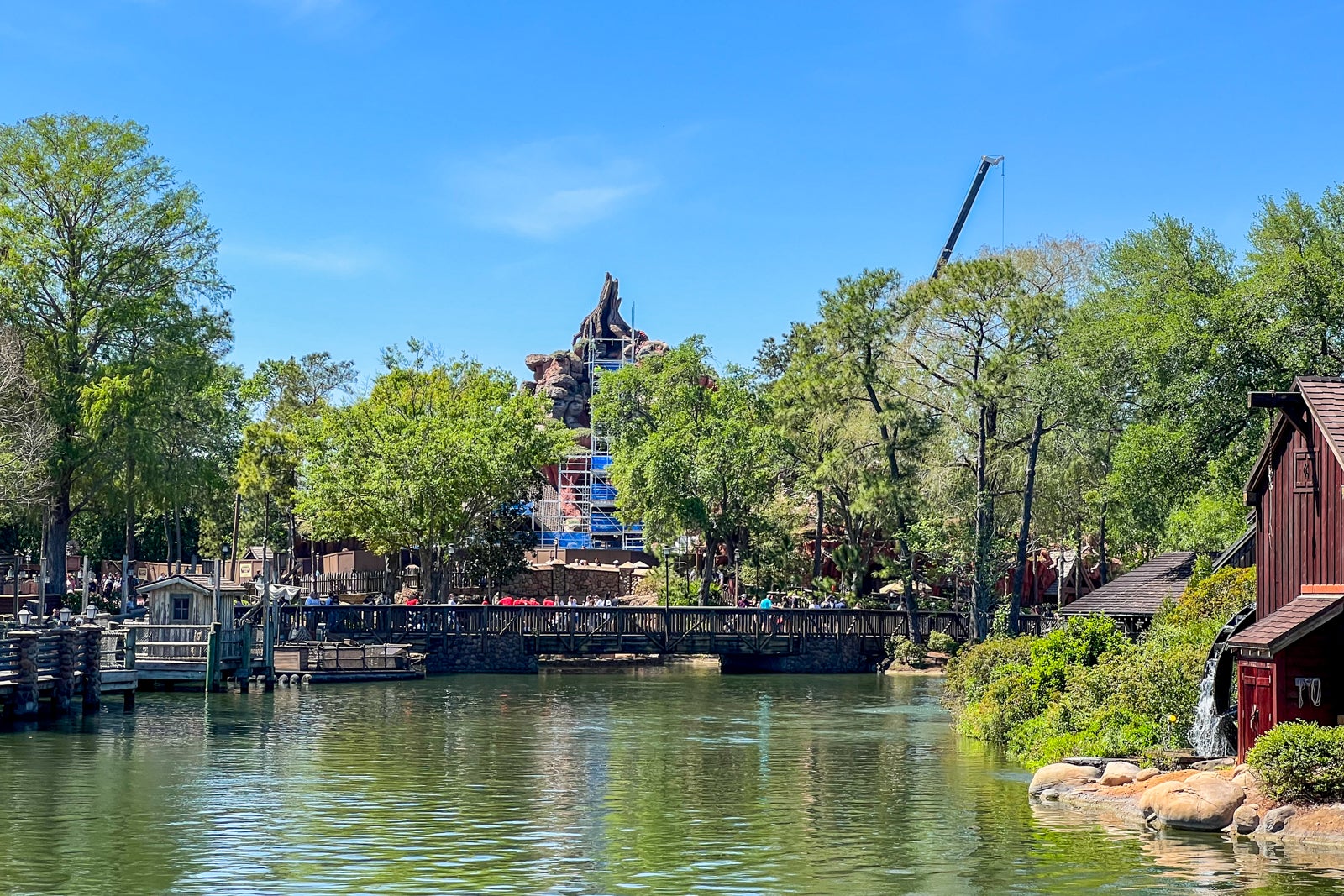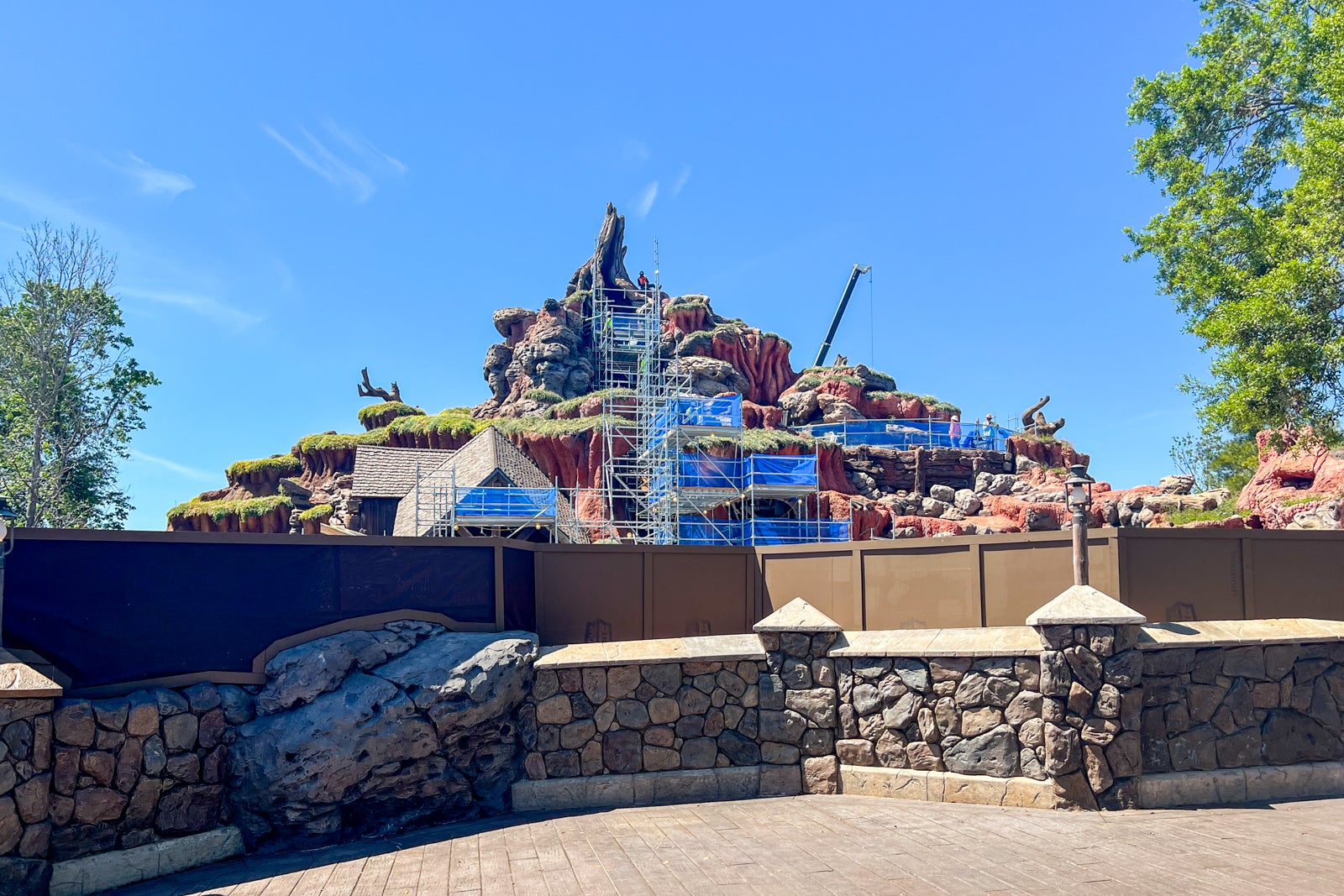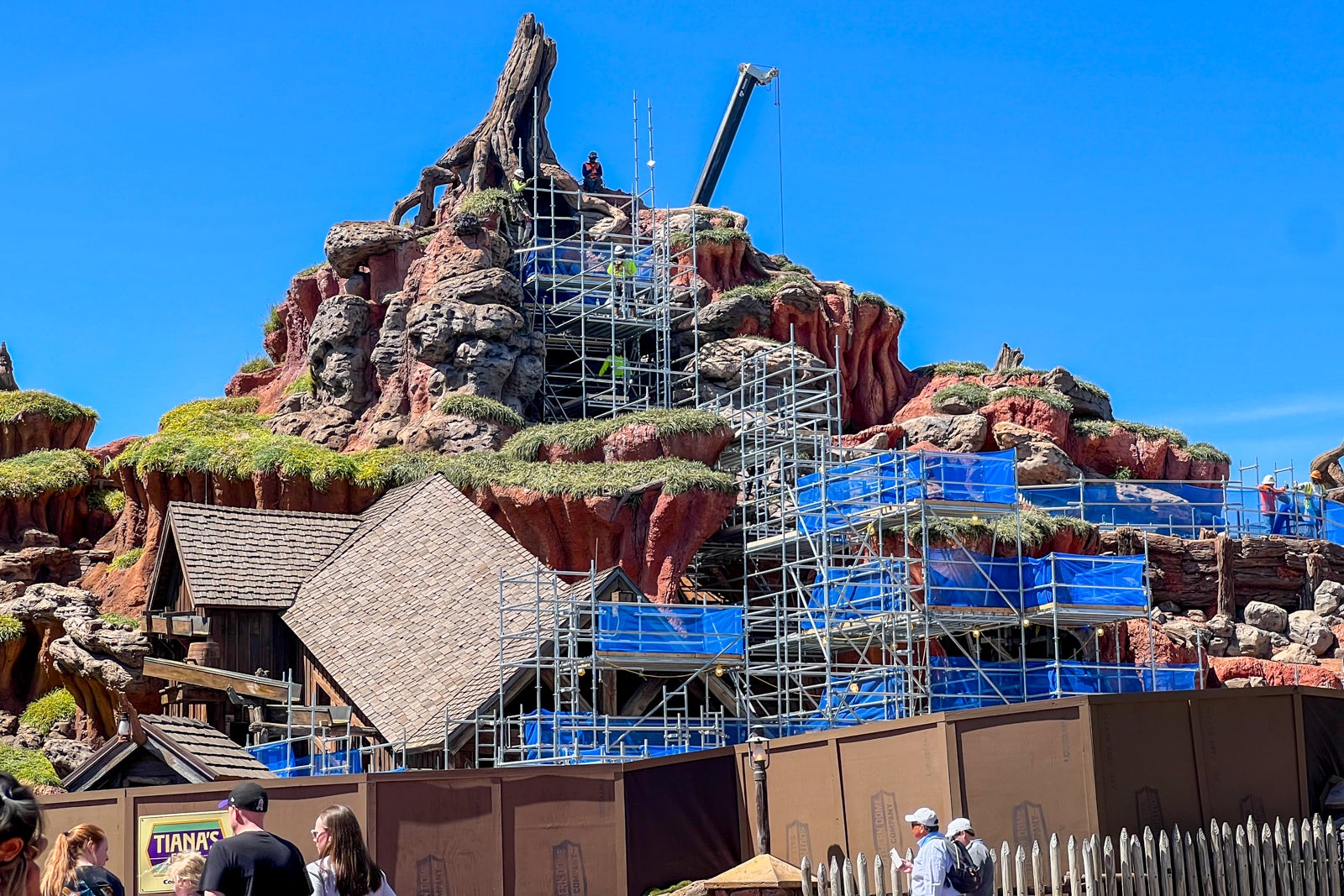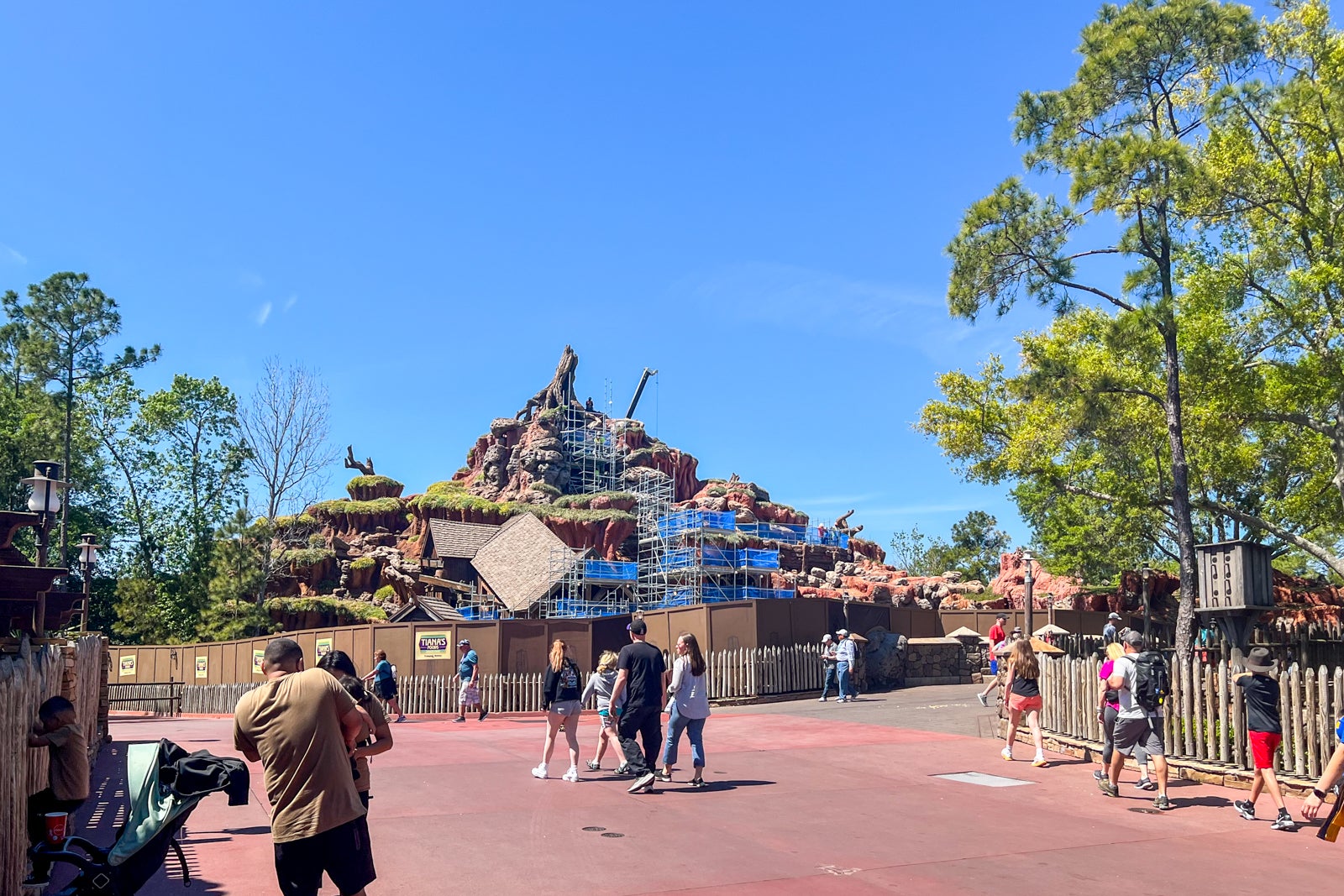 At Animal Kingdom, the Dinoland area is also undergoing some changes and construction. It is possible that the area will be rethemed into a space inspired by "Zootopia" or "Moana," though details are still light and may not be fully revealed until beyond 2024.
When it comes to hotels, Disney's Polynesian Village is drawing plenty of attention thanks to its new Disney Vacation Club tower currently scheduled to open in late 2024.
And while not specifically related to Disney World, if you like to combine a theme park trip with a sailing on the newest Disney Cruise Line ship out of Port Canaveral, odds are you have your eye on Disney Treasure, which is now under construction in Germany and expected to join the fleet in 2024. Its arrival should coincide with the completion of Disney's second island destination in the Bahamas: Lighthouse Point.
Bottom line
Big additions are coming to Disney World throughout 2023, with some notable openings already debuting this spring. However, 2023 may also shape up to be the year when Disney guests learn more about some major future developments coming to the parks in the not-too-distant future.
In 2022, Disney publicly discussed some big ideas it was tossing around, including a potential land near Big Thunder Mountain at the Magic Kingdom that could feature an "Encanto" or "Coco" theme. Even a potential villain-themed area has been discussed out loud.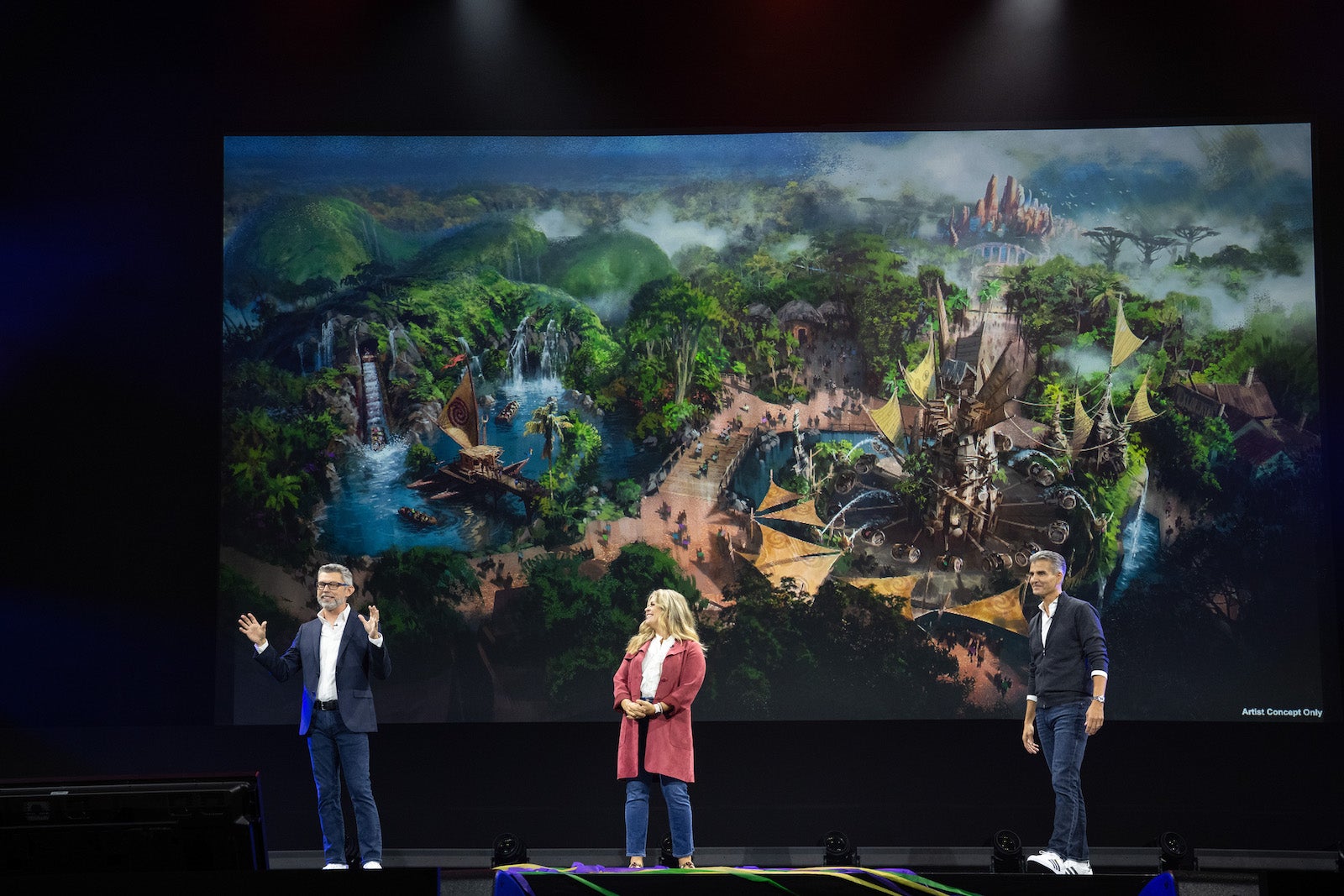 While larger updates like new lands wouldn't be completed in the next year or two, now that the 2020 pandemic closure is well in the rearview mirror, it's safe to say that some welcome changes are coming to Disney. Even other Orlando destinations like Universal Orlando, which is on track to debut its new Epic Universe theme park in 2025, are moving forward after years of unusual circumstances.
We can't wait to see what else comes in 2023 — and what may come in the years beyond.
Related reading: