Sir Richard Branson's Virgin Empire continues to spread its wings worldwide. The British billionaire is well known for tearing up the rule book and pushing the envelope with aviation and cruise ships to great fanfare, and his Virgin Hotels brand is slowly but surely opening properties across the U.S. and the U.K.
Built in 1928, the Old Dearborn Bank Building on North Wabash Avenue in Chicago, Illinois, was purchased by the Virgin Group in 2011. The hotel finally debuted in 2015 following refurbishment delays due to the building's landmark status.
How does Virgin's modern and unconventional approach to hospitality mesh with an iconic century-old building?
Here's what you need to know about Virgin Hotels Chicago.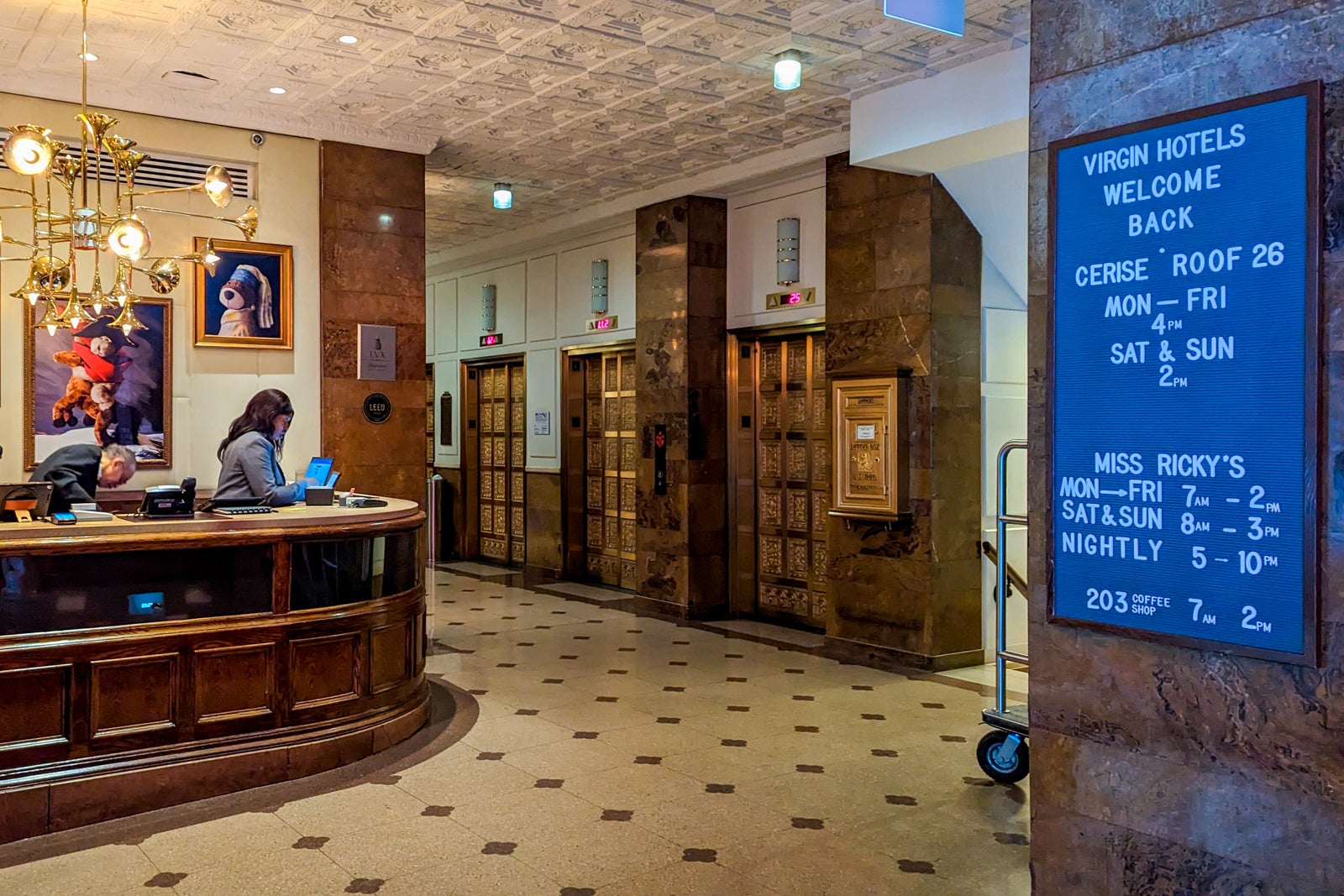 Snapshot
In the heart of the city, Virgin Hotels Chicago adopts an unstuffy, more casual approach to hospitality, focusing on youthful fun and a hint of British cheekiness. Room rates are lower than nearby luxury properties, though guests may find the informality that can stretch to service standards and food quality too much to bear.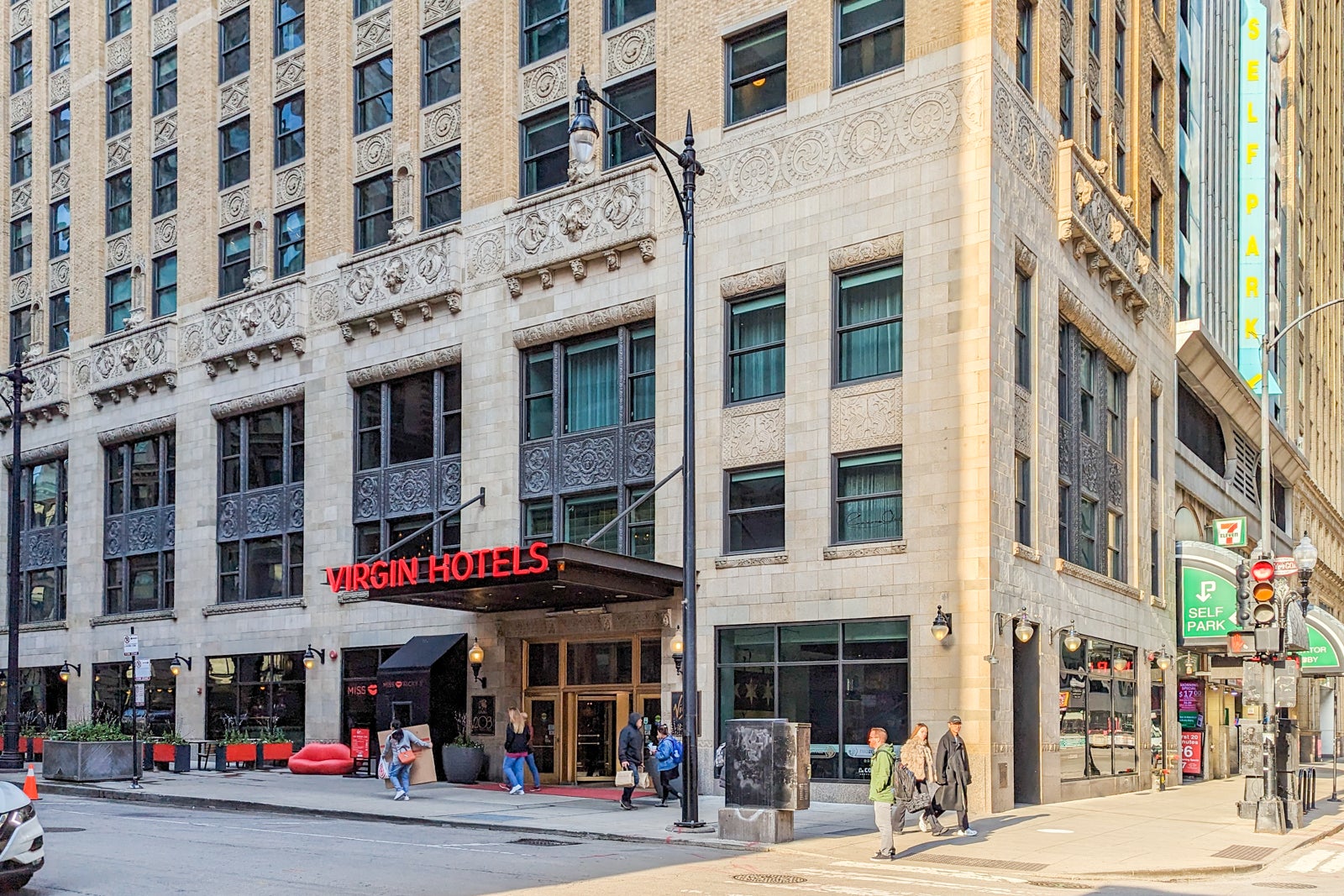 What you'll love about Virgin Hotels Chicago
Virgin's fun style is evident throughout the property, providing an alternative to cookie-cutter corporate accommodation offerings. You might feel like you're staying with a cool friend rather than at a chain hotel.
A location that is close to everything
In downtown's vibrant "Loop" area, the property is an easy walk from some of Chicago's most popular attractions, including the Magnificent Mile and Millennium Park with its iconic Cloud Gate sculpture (affectionately known as The Bean). The Chicago Theatre is the ideal Instagram backdrop for your vacation photo just a few blocks away.
Chicago's elevated trains (the "L") pass right by the hotel for journeys that cannot be made on foot, with a stop for the Brown, Green, Orange, Pink and Purple lines directly across the road from the hotel.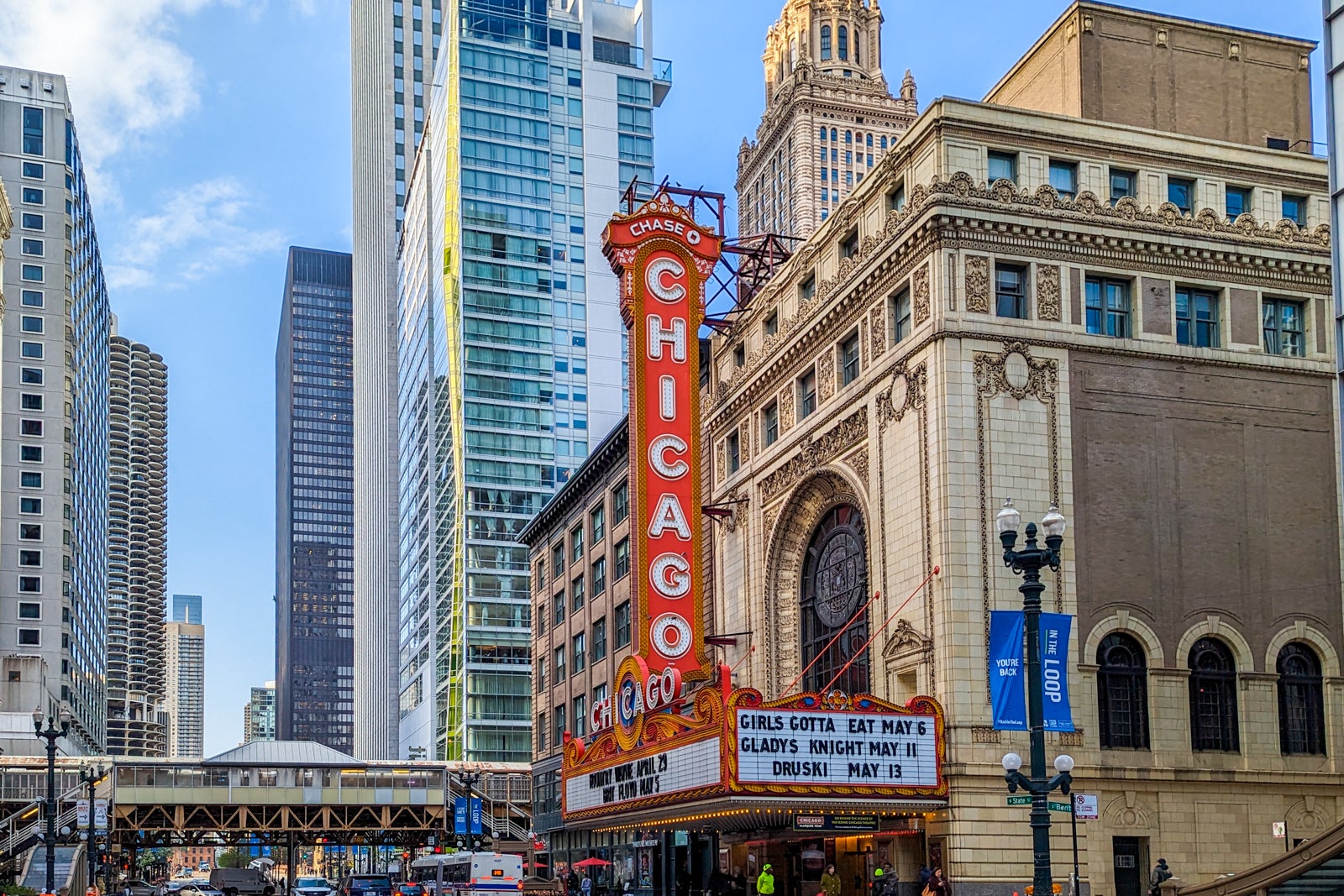 Rooms that feel like home, with some fun bells and whistles
Virgin Hotels calls its guest rooms "Chambers," with 250 rooms that start at a generous (in this zip code) 350 square feet and feel homey yet luxurious with furnishings like leather armchairs and gold side tables.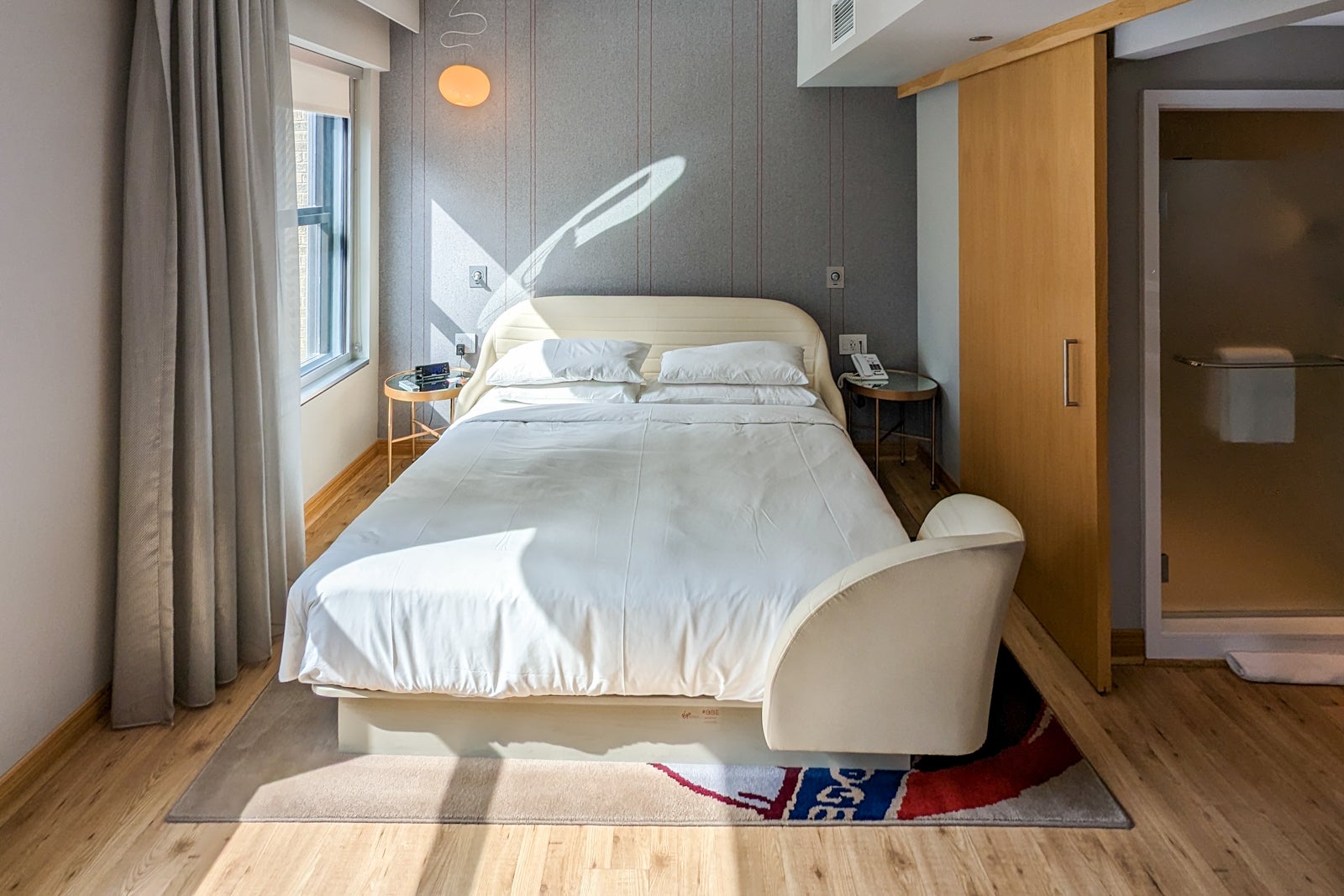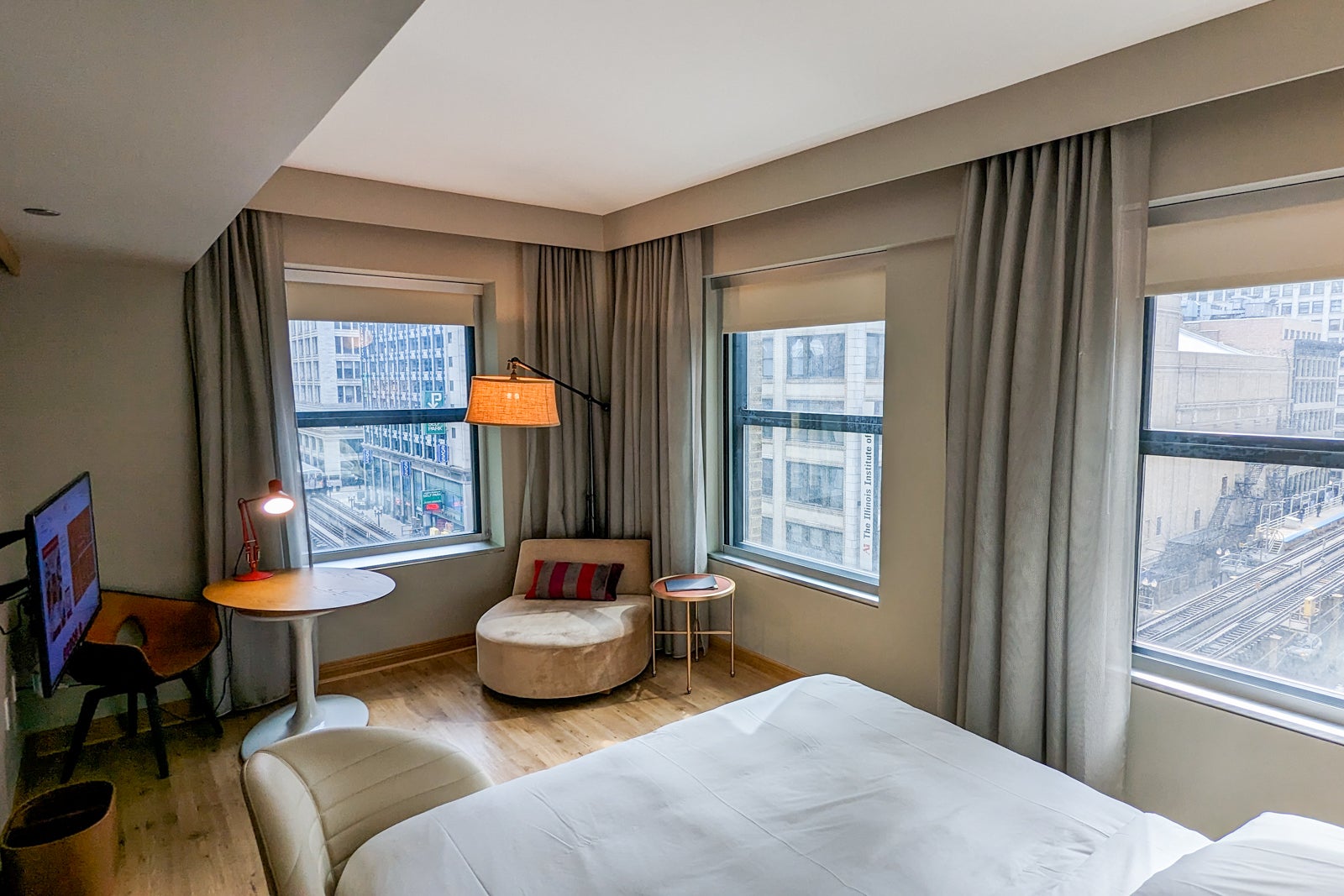 At the base of the bed in the spacious, airy bedroom is a new option for remote work, allowing guests to sit on the bottom corner of the bed, facing the bedhead while working on a laptop — a chiropractor's nightmare. It's an interesting idea, but not very practical or comfortable for extended periods.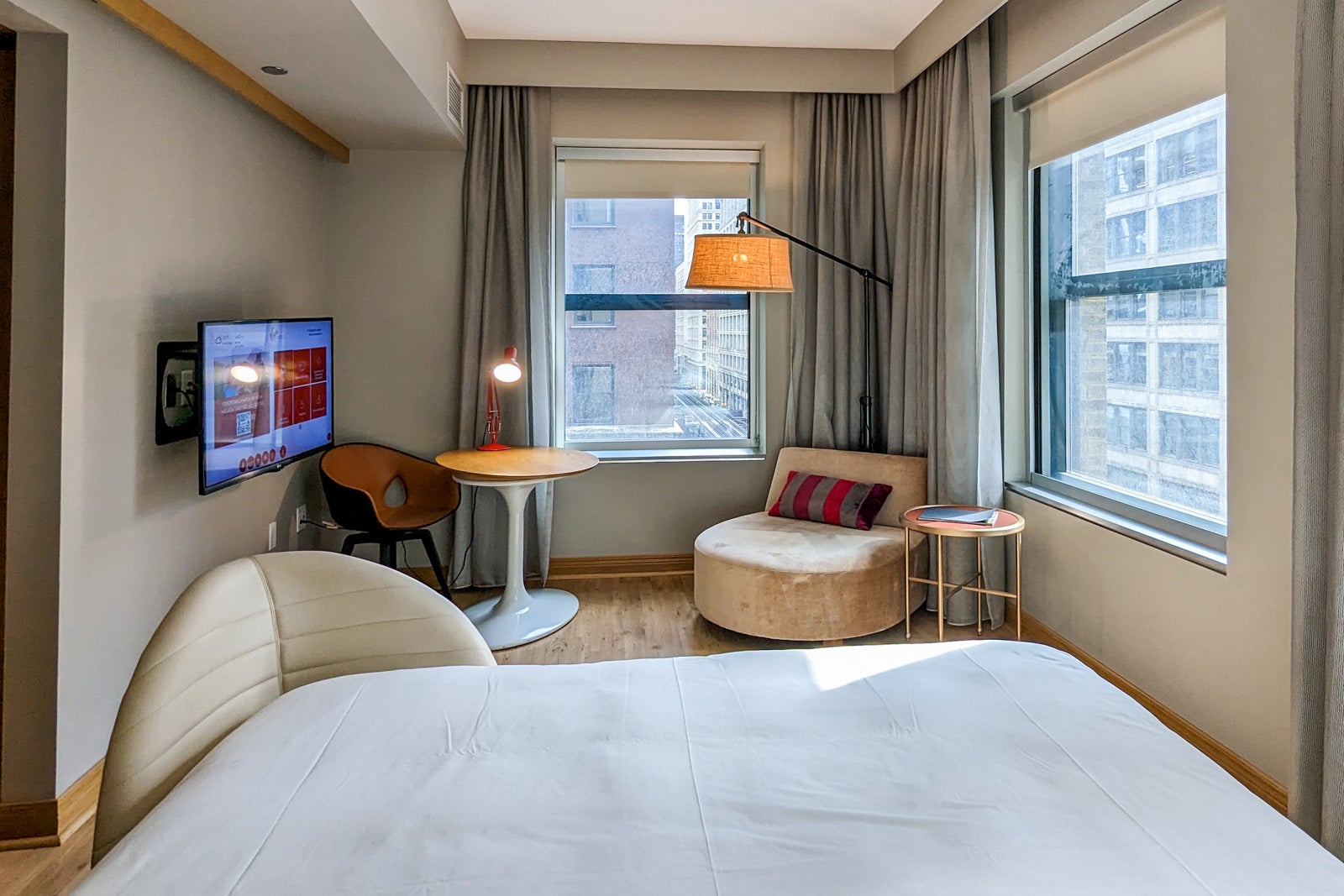 The bathroom, storage and vanity areas are combined into a single walk-through room, "The Dressing Room," with plenty of space to unpack and stretch out.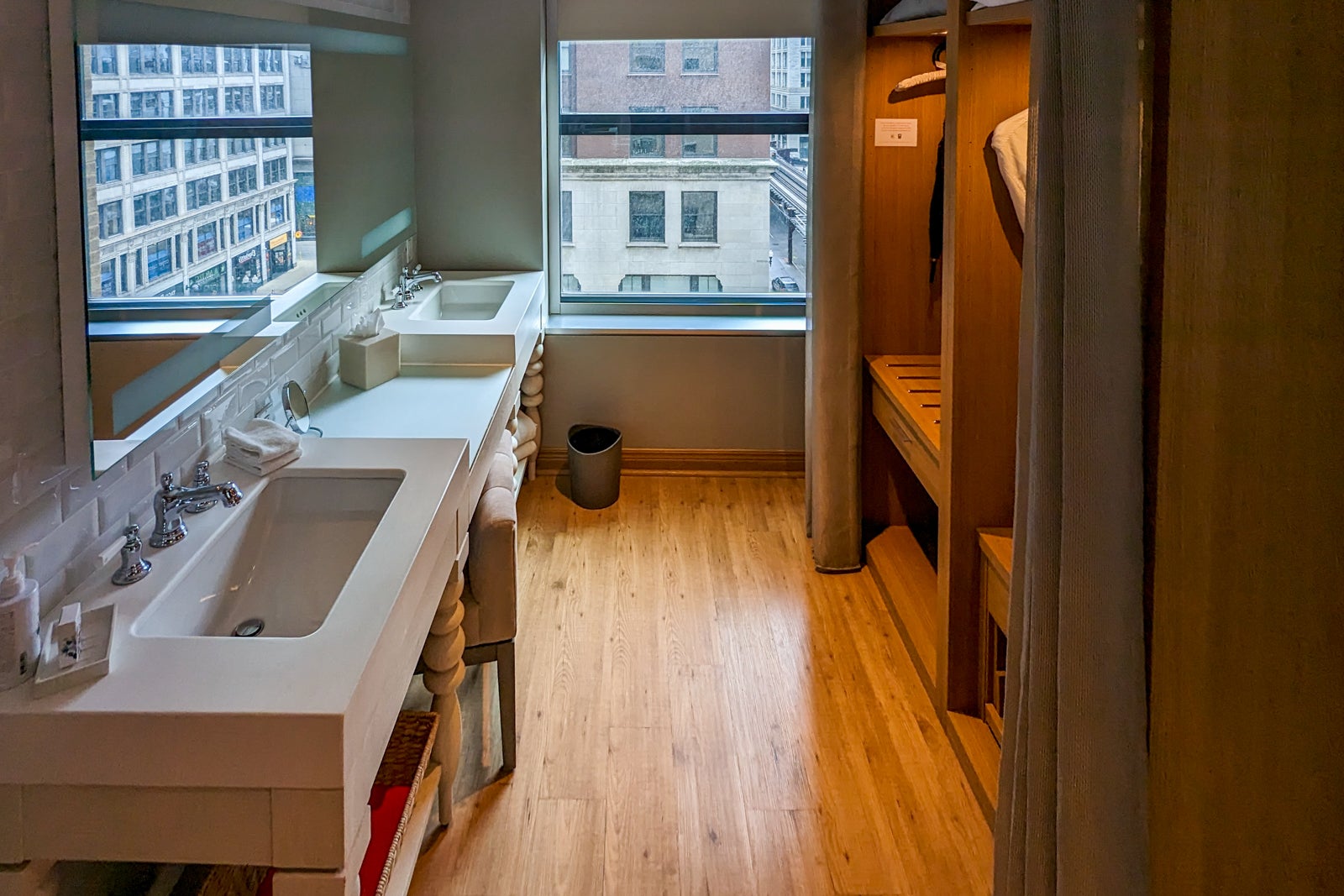 A comfy makeup chair between the double vanity is ideal for preparing for a night on the town. You can keep your glad rags catwalk ready by using the fluffy bathrobes provided. A huge walk-in shower with a rain shower head and a handheld fixture also has a tiled bench for tired feet and Red Flower toiletries to match the occasional red tile, a constant subtle reminder of the Virgin brand.
In many ways, Virgin's Chambers feel more like a thoughfully-designed and well-equipped city apartment than a hotel room.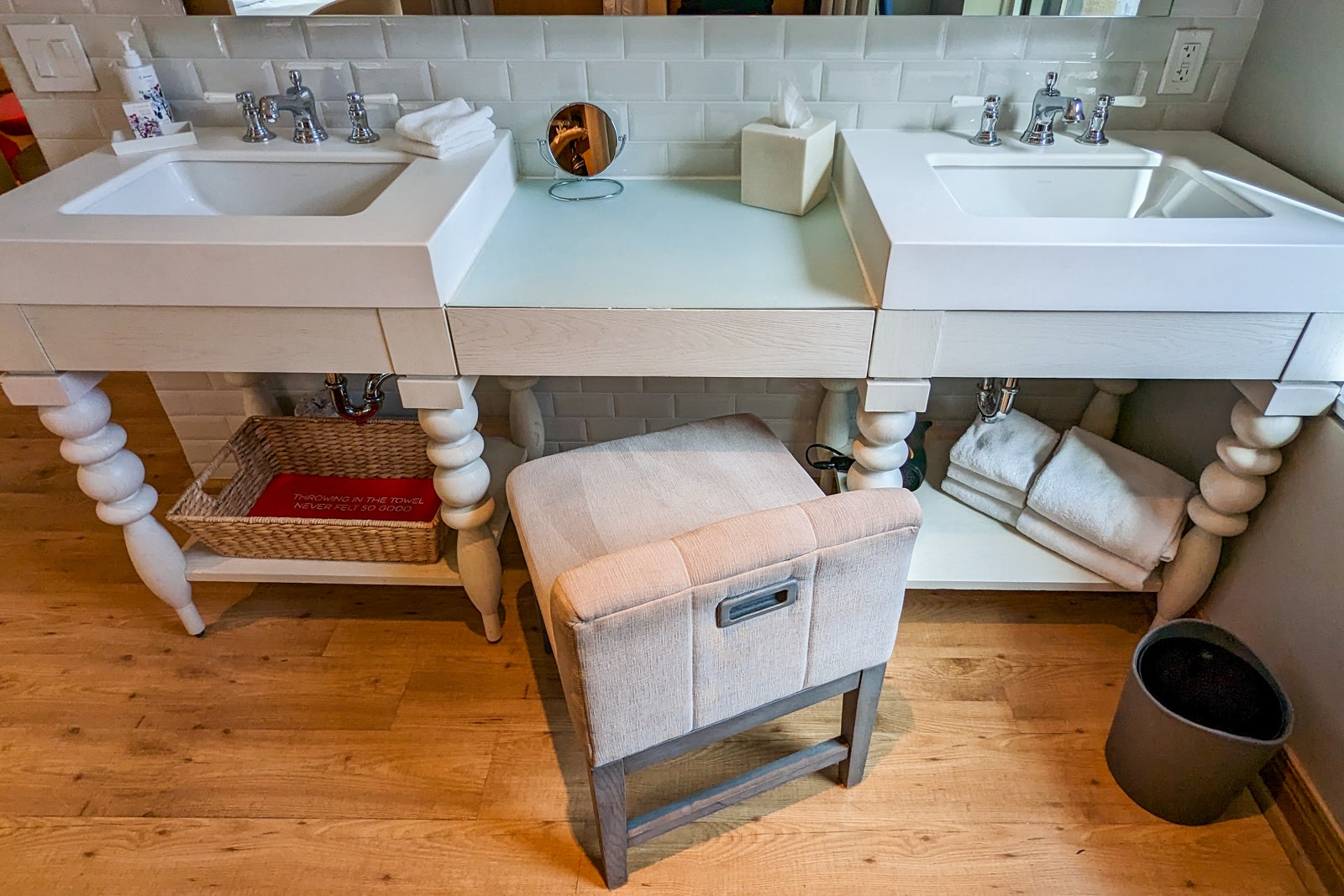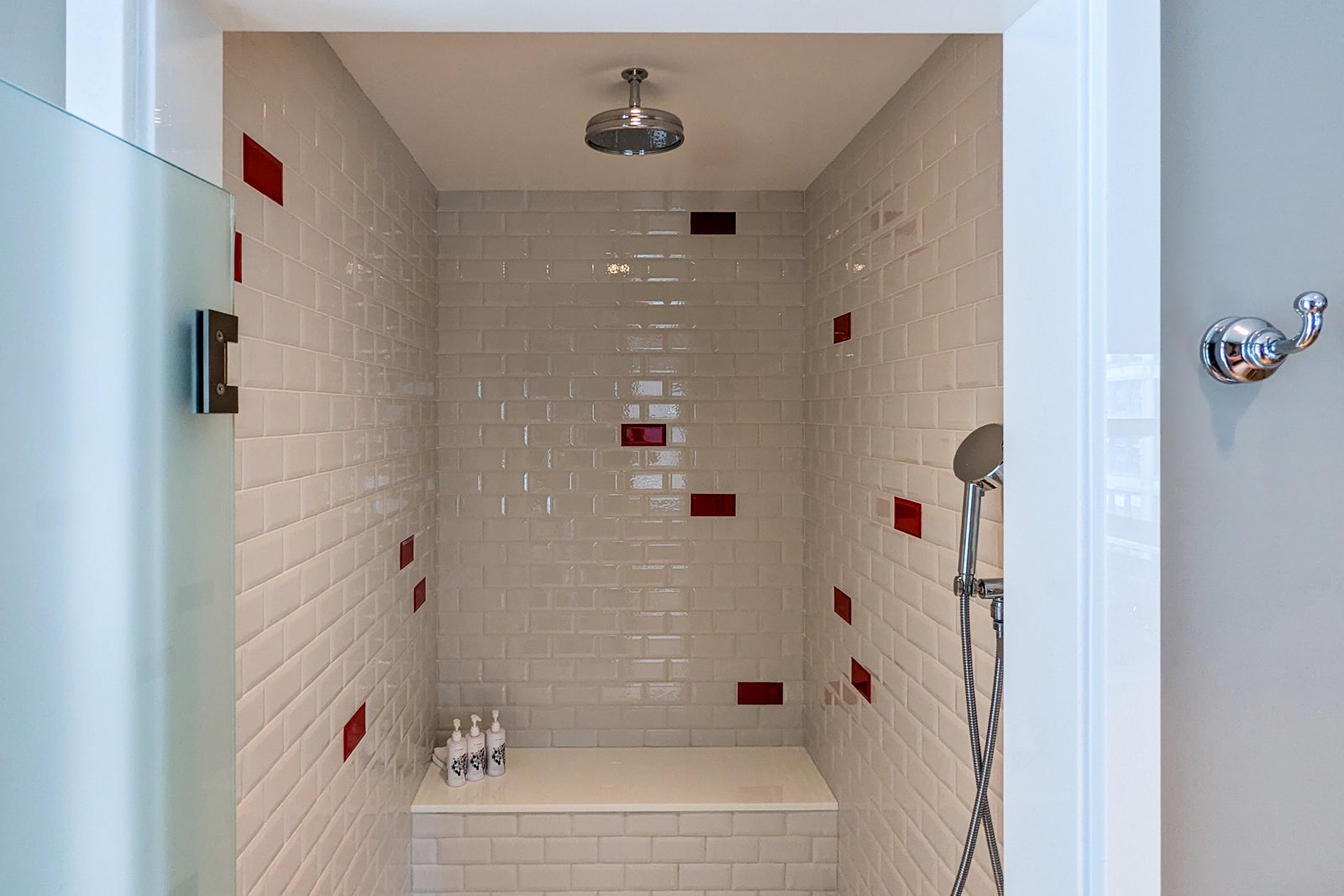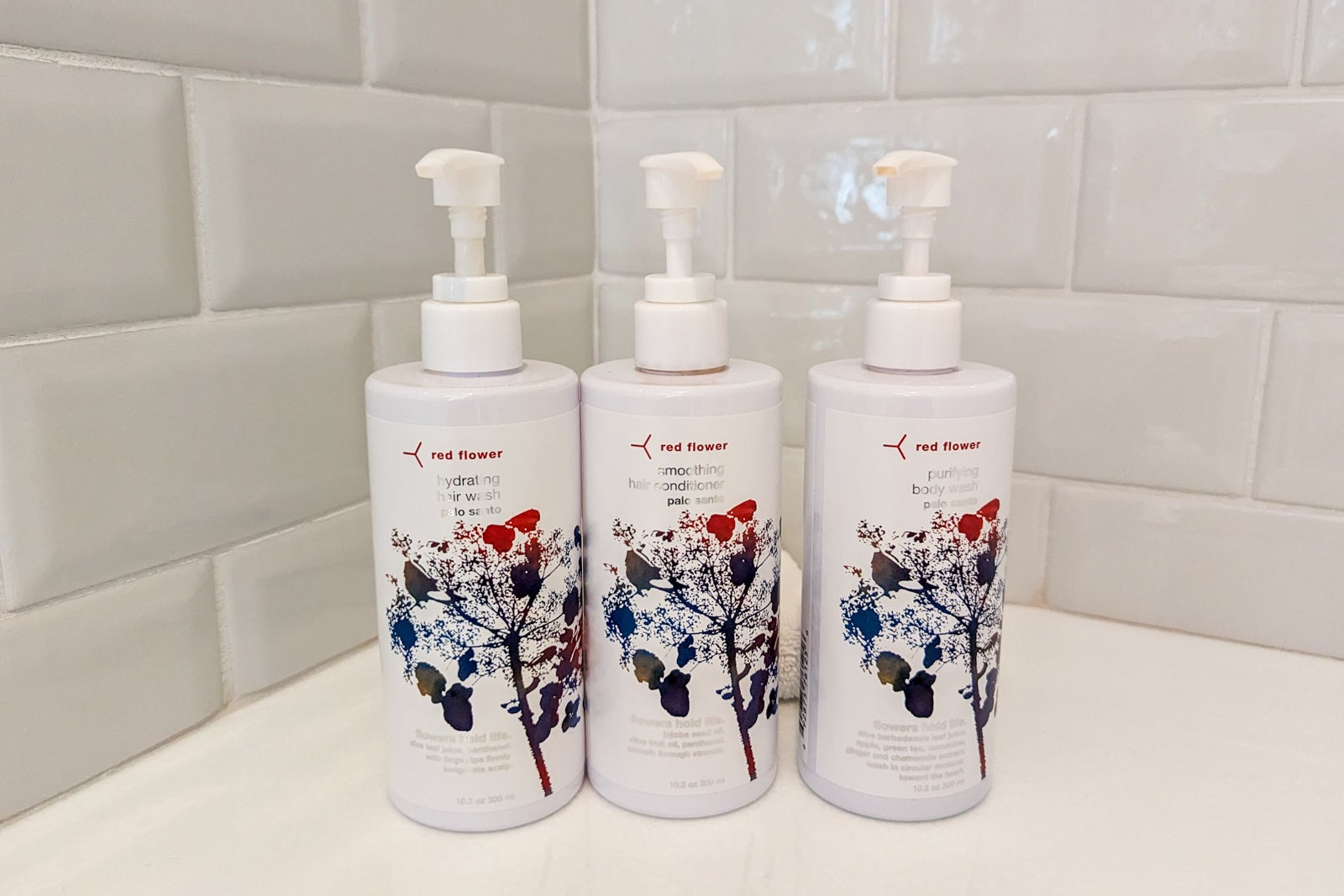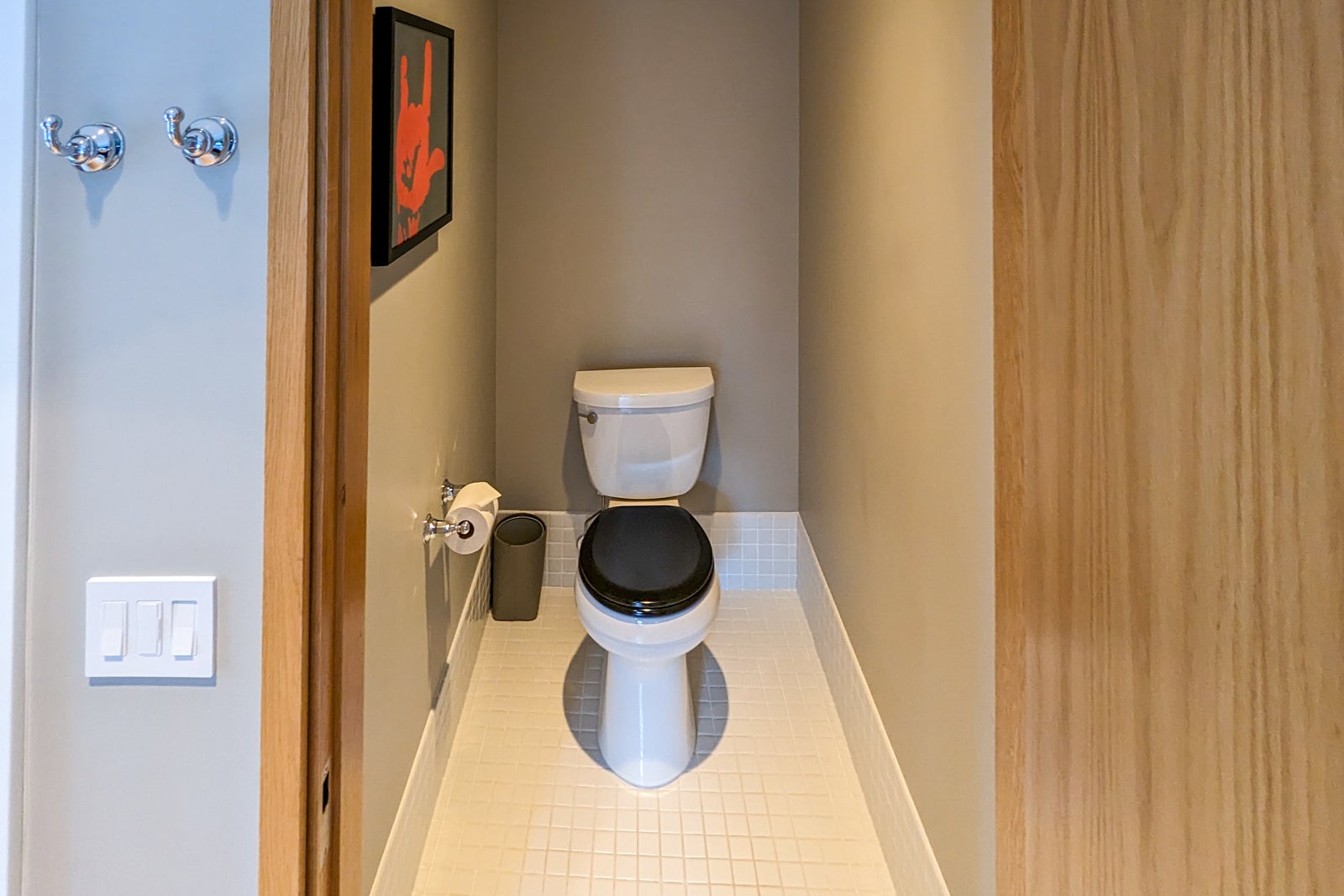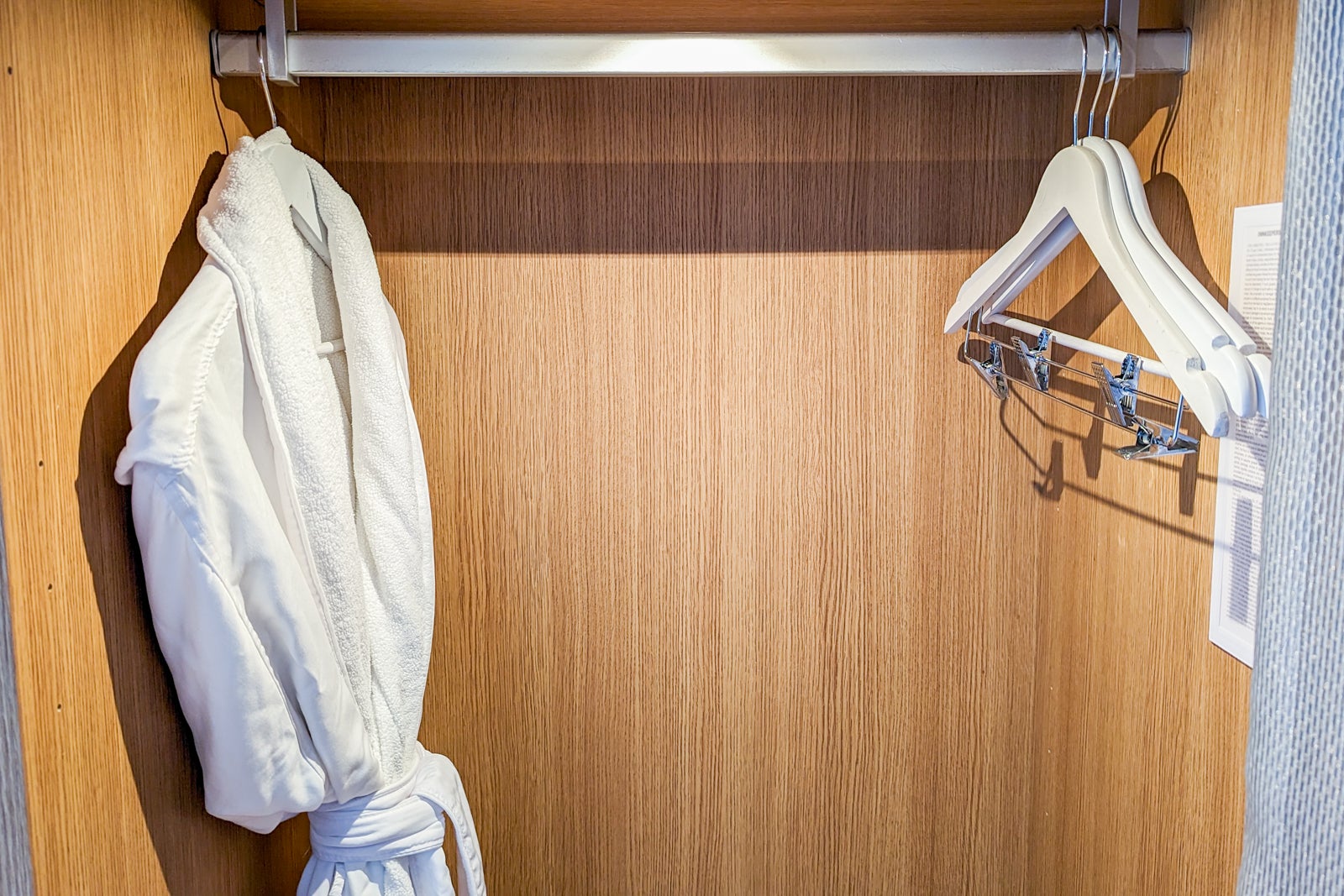 A Smeg minifridge (bright red, of course) stocks minibar favorites at surprisingly reasonable prices, including $6 for a large can of First Pils lager, $3 for pretzels and just $2.50 for a bottle of Coke — a bargain compared to many big city minibars where a tin of nuts can easily cost upwards of $15.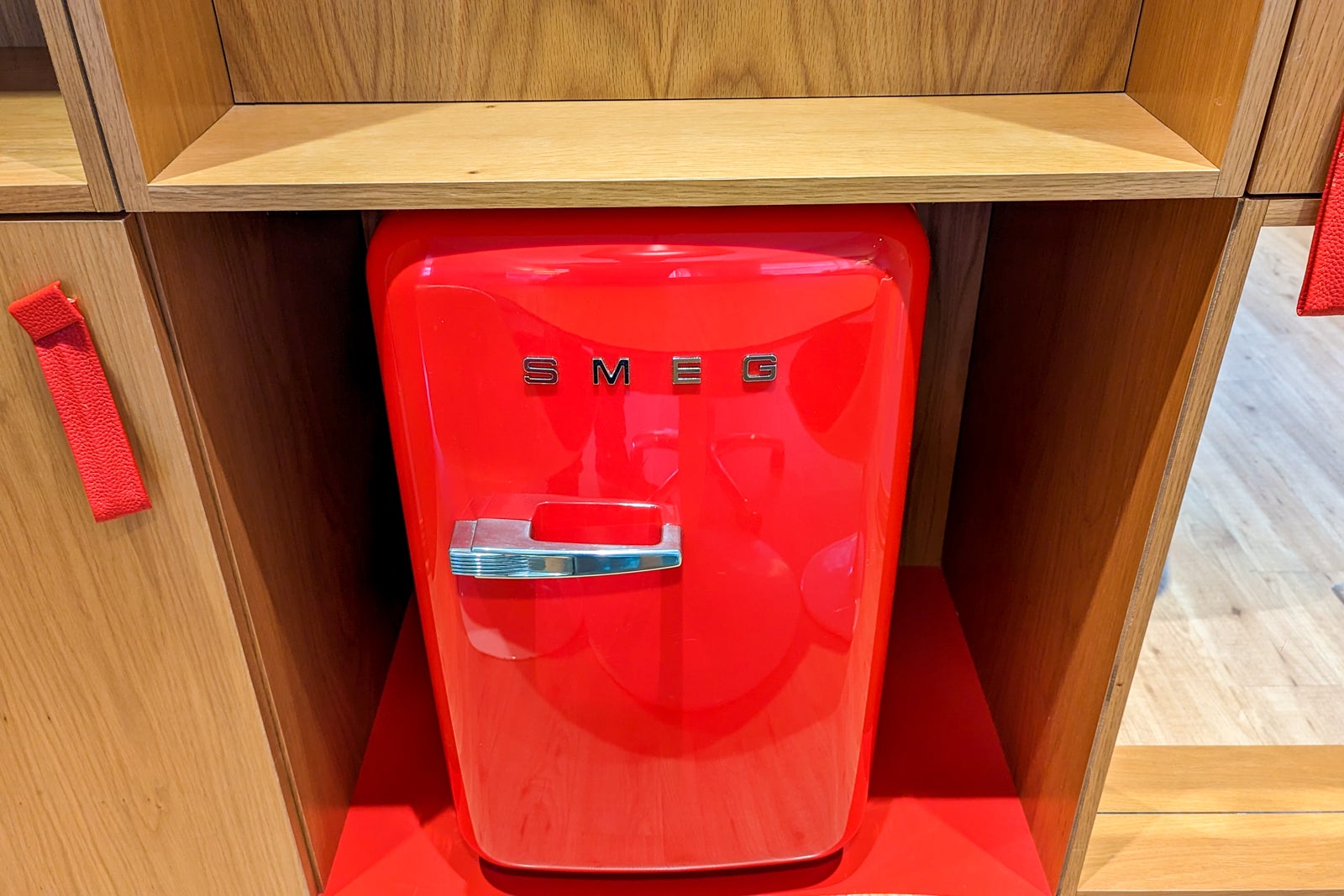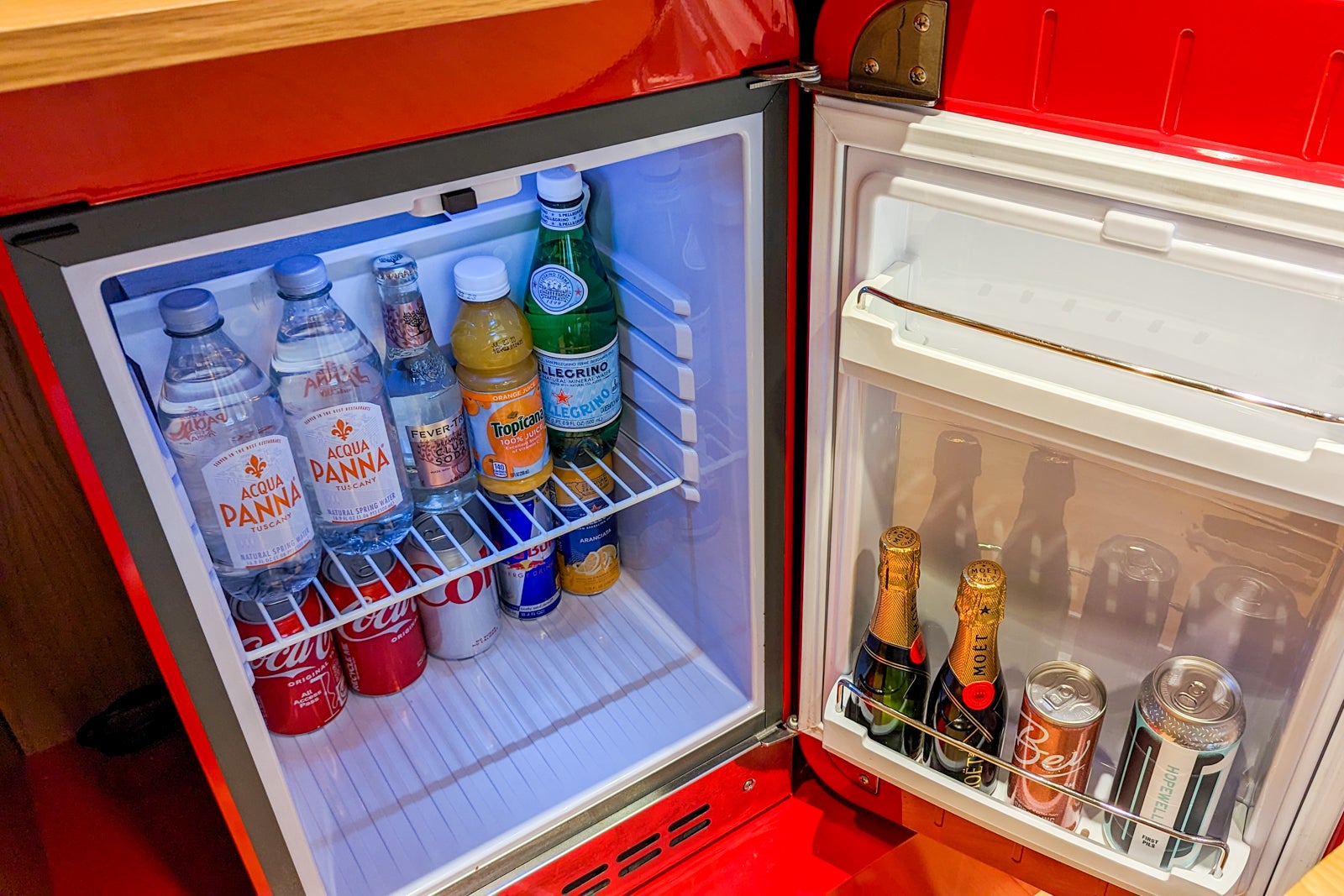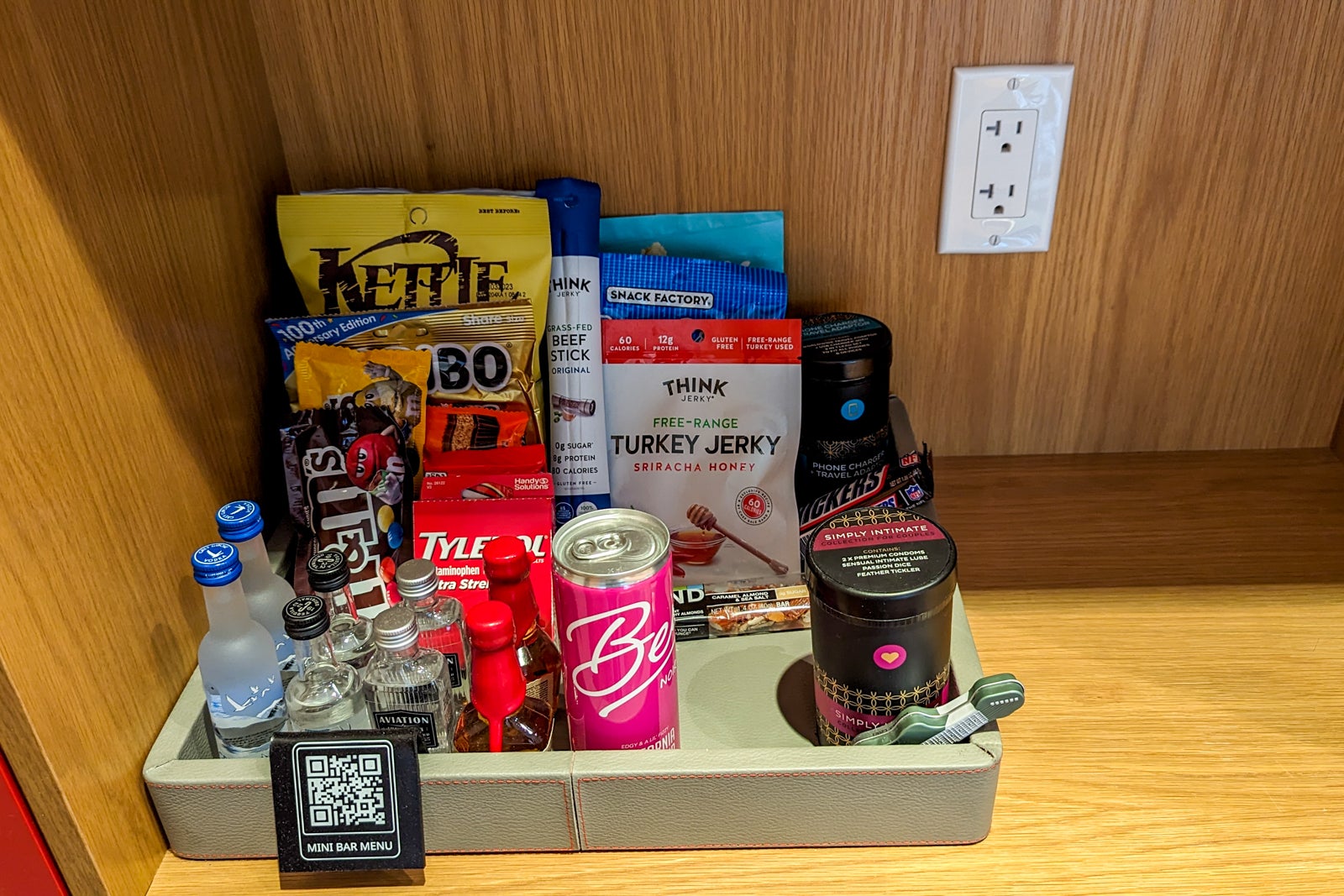 While the round tables are not the most practical to work at, the Bel & Bel Vespa high-back cream leather chair is a fun feature to swing around in this already bright and playful space.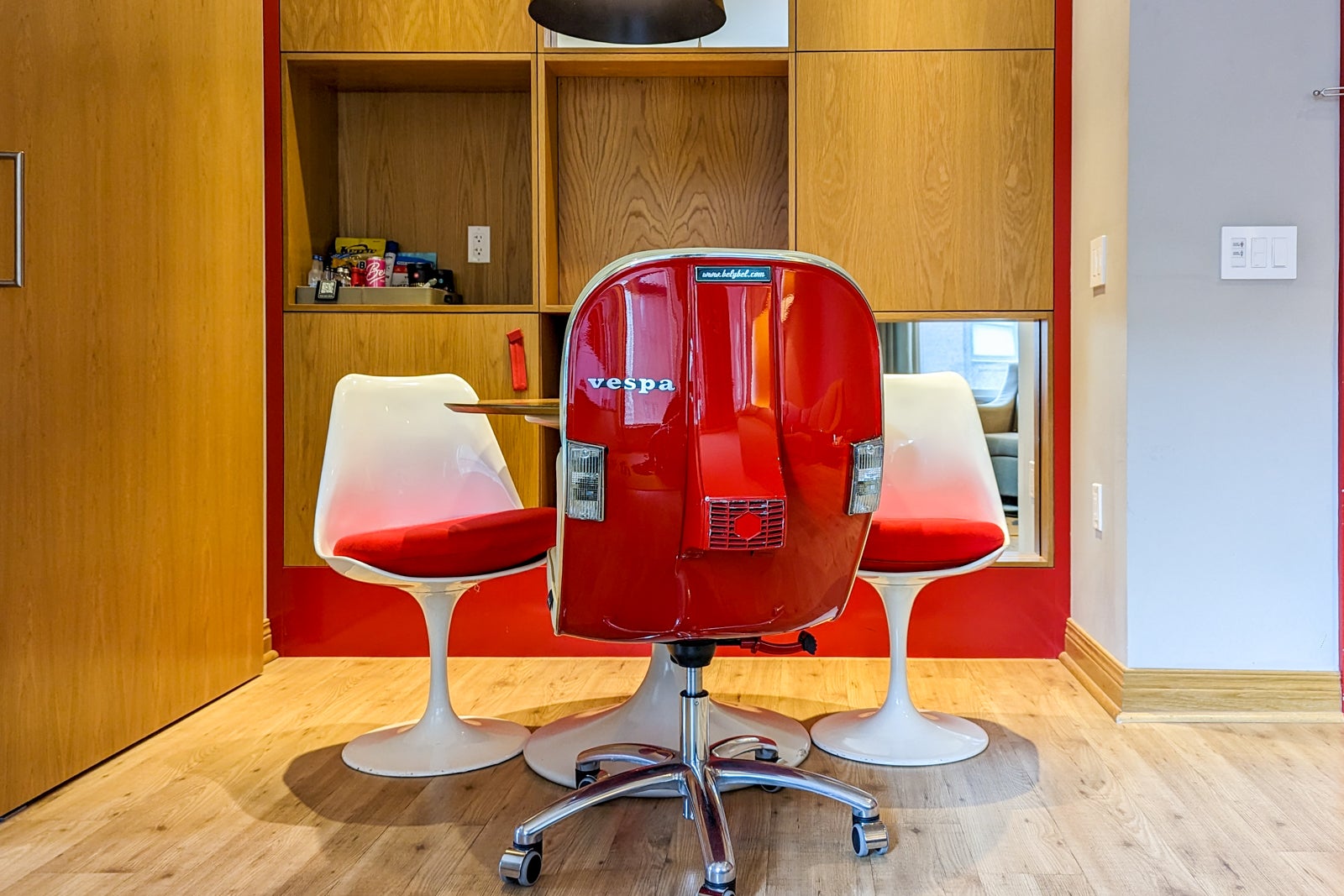 The whimsy continues in the hallways with statues that make no sense but bring a smile to guests' faces among the splashes of Virgin red.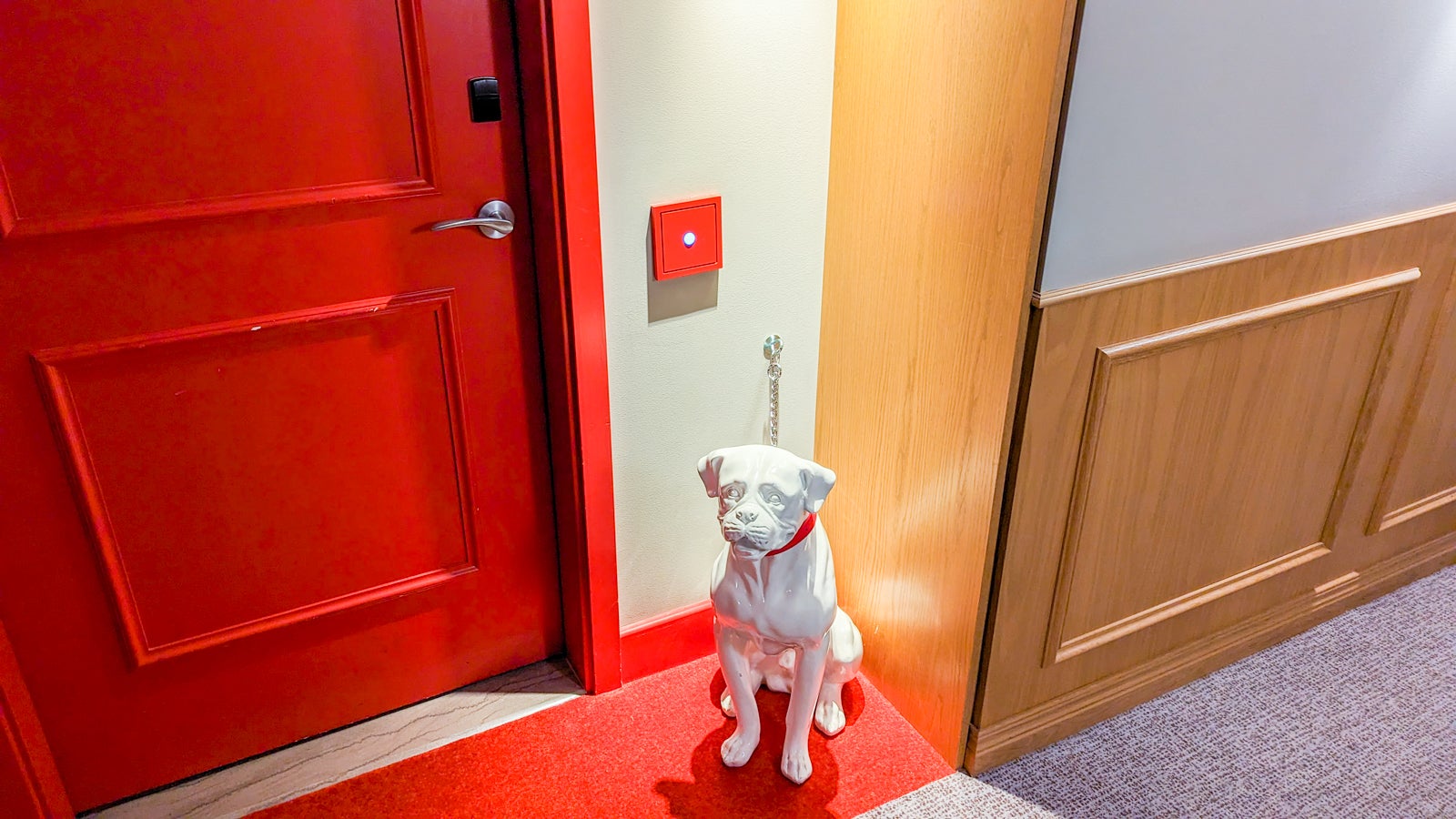 Affordable last-minute suite upgrades
Base rooms at Virgin Hotels Chicago start at a reasonable $198 per night in the low season to a less justifiable $436 for peak summer dates.
While suites are priced around $100-$120 per night over the cheapest Chambers, guests should watch their inbox a few days before departure when Virgin offers suite upgrade email offers at dramatically discounted prices.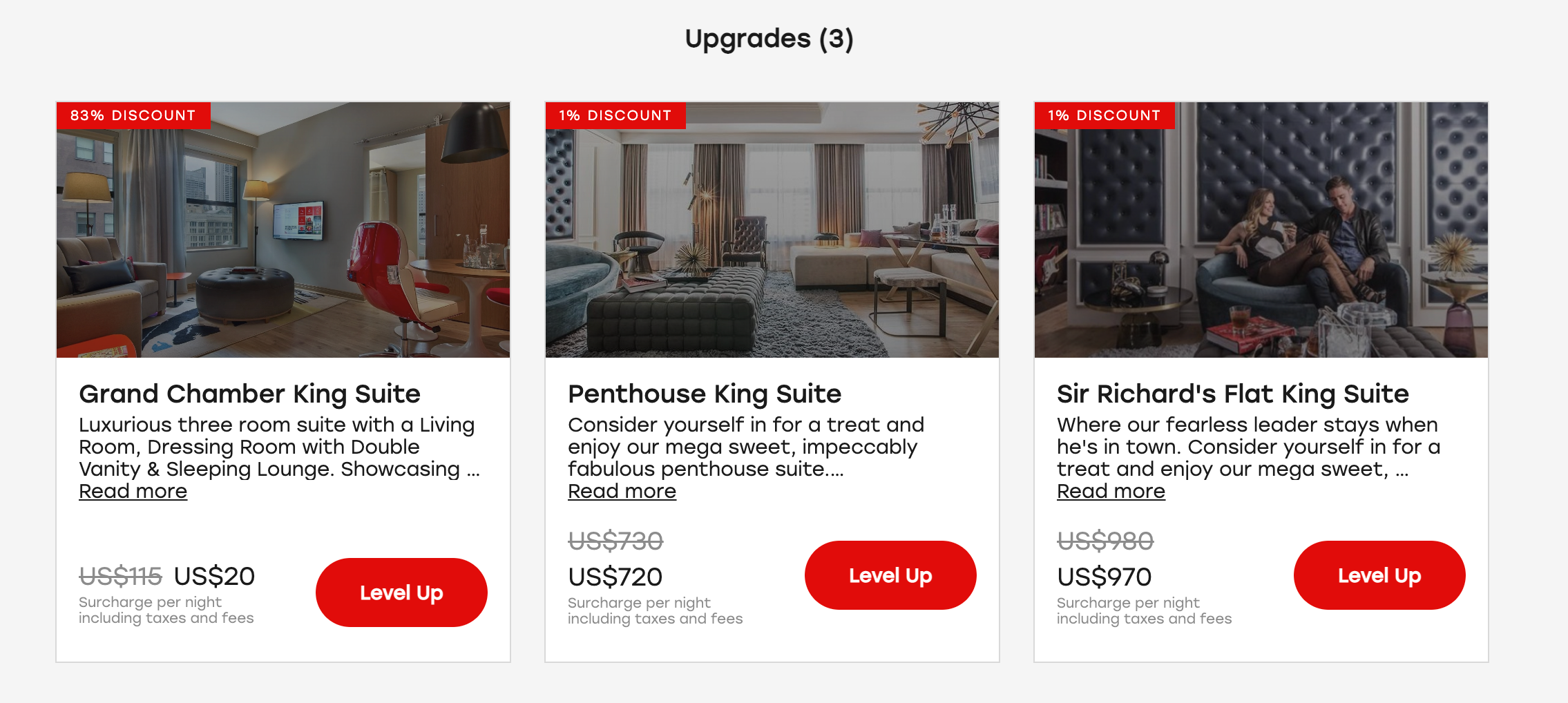 For just $20 per night extra, you'll get significantly more usable space — a 150-square-foot living room complete with a huge ottoman and flat-screen LG smart TV is an excellent deal at 83% off.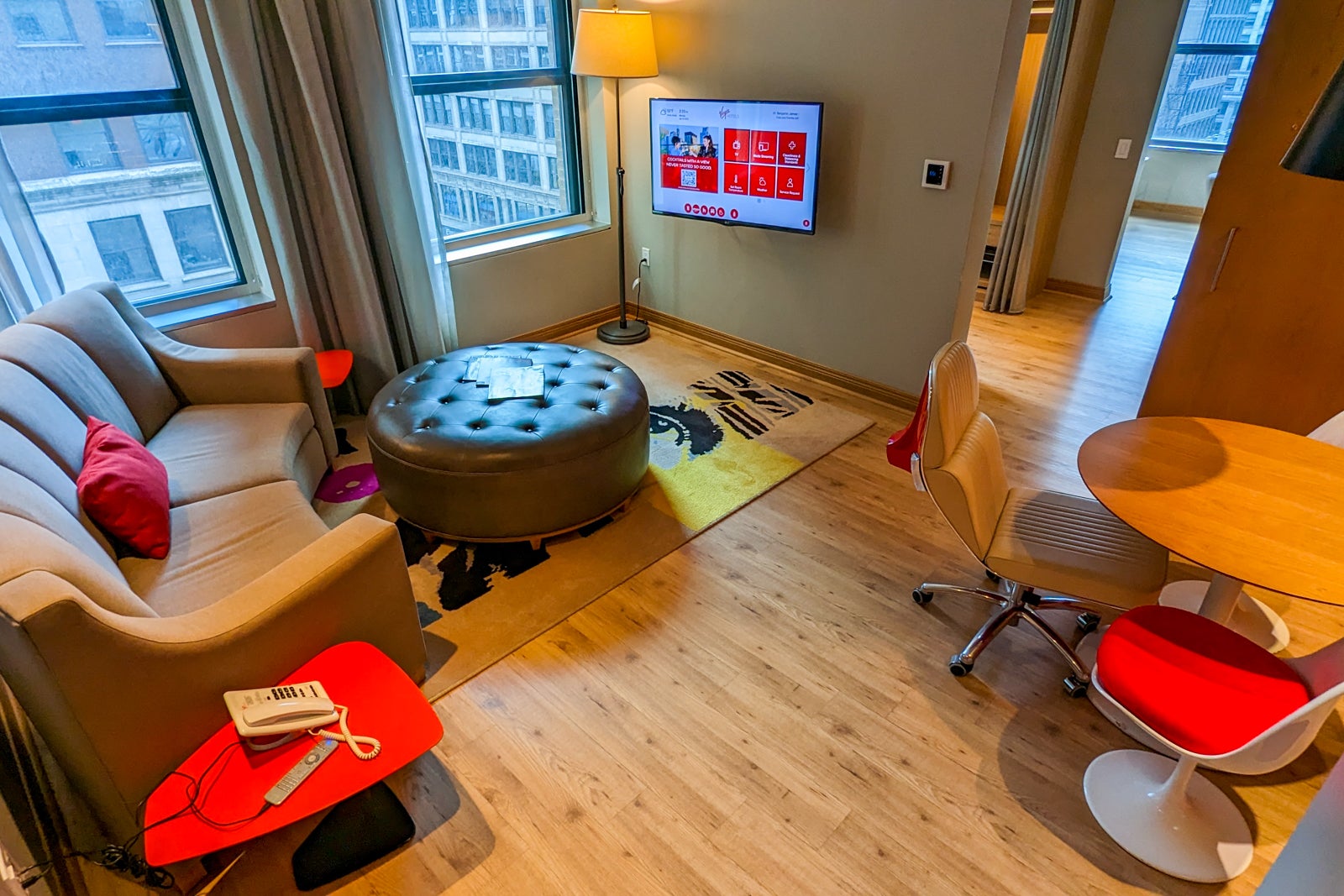 Everything about dining with Miss Ricky
On the ground floor, the hotel's main restaurant Miss Ricky's is open from morning to night and offers an outstanding hospitality experience.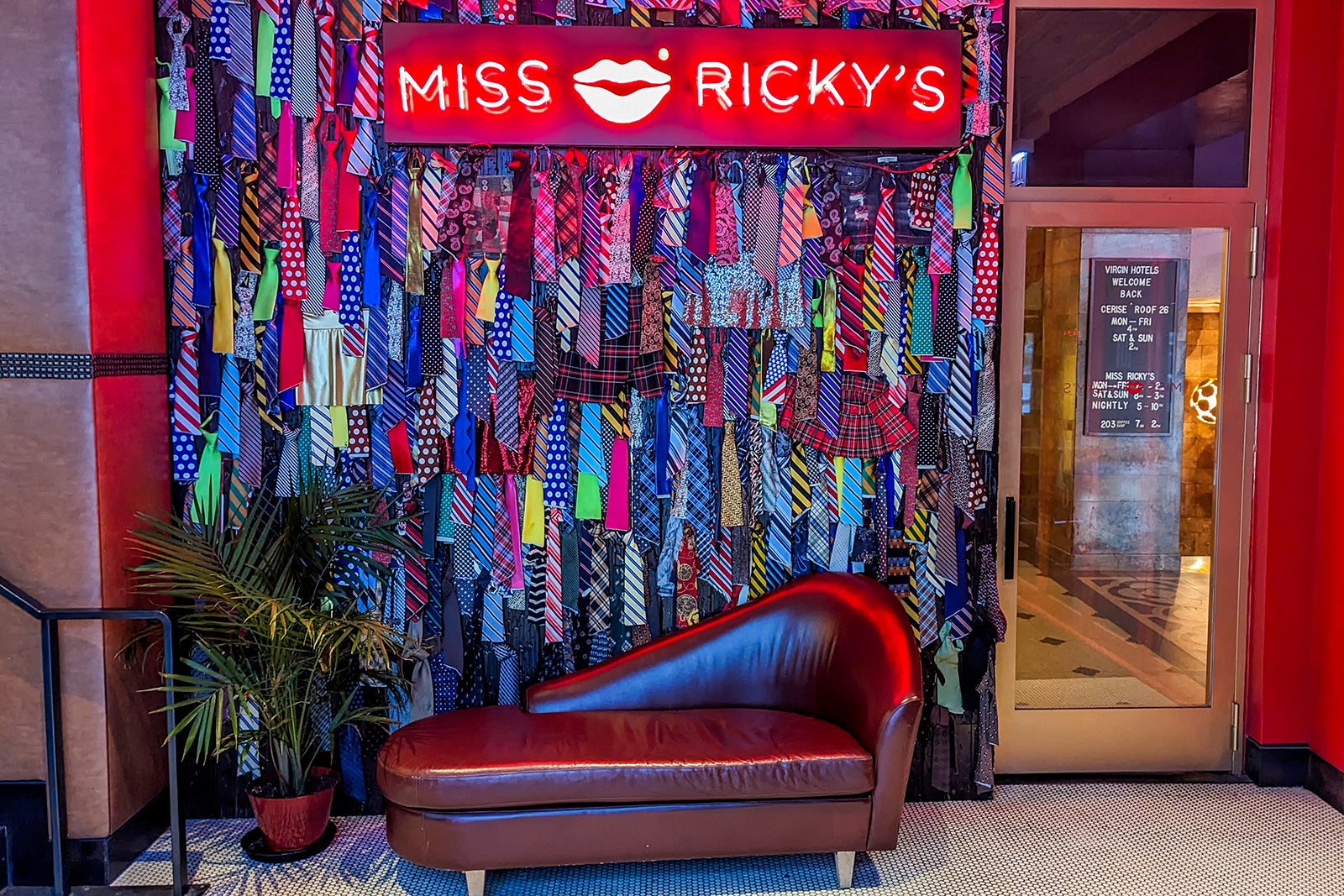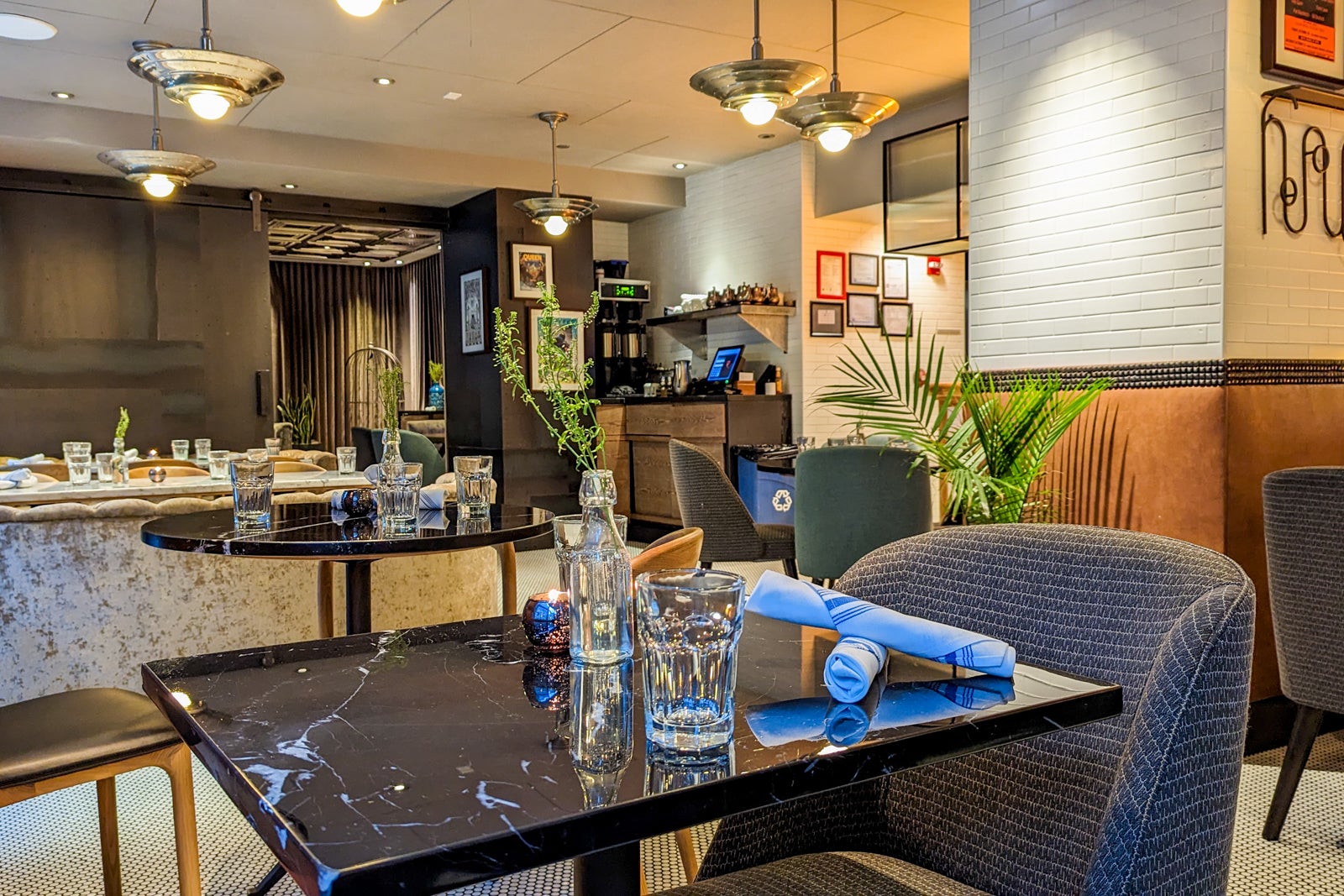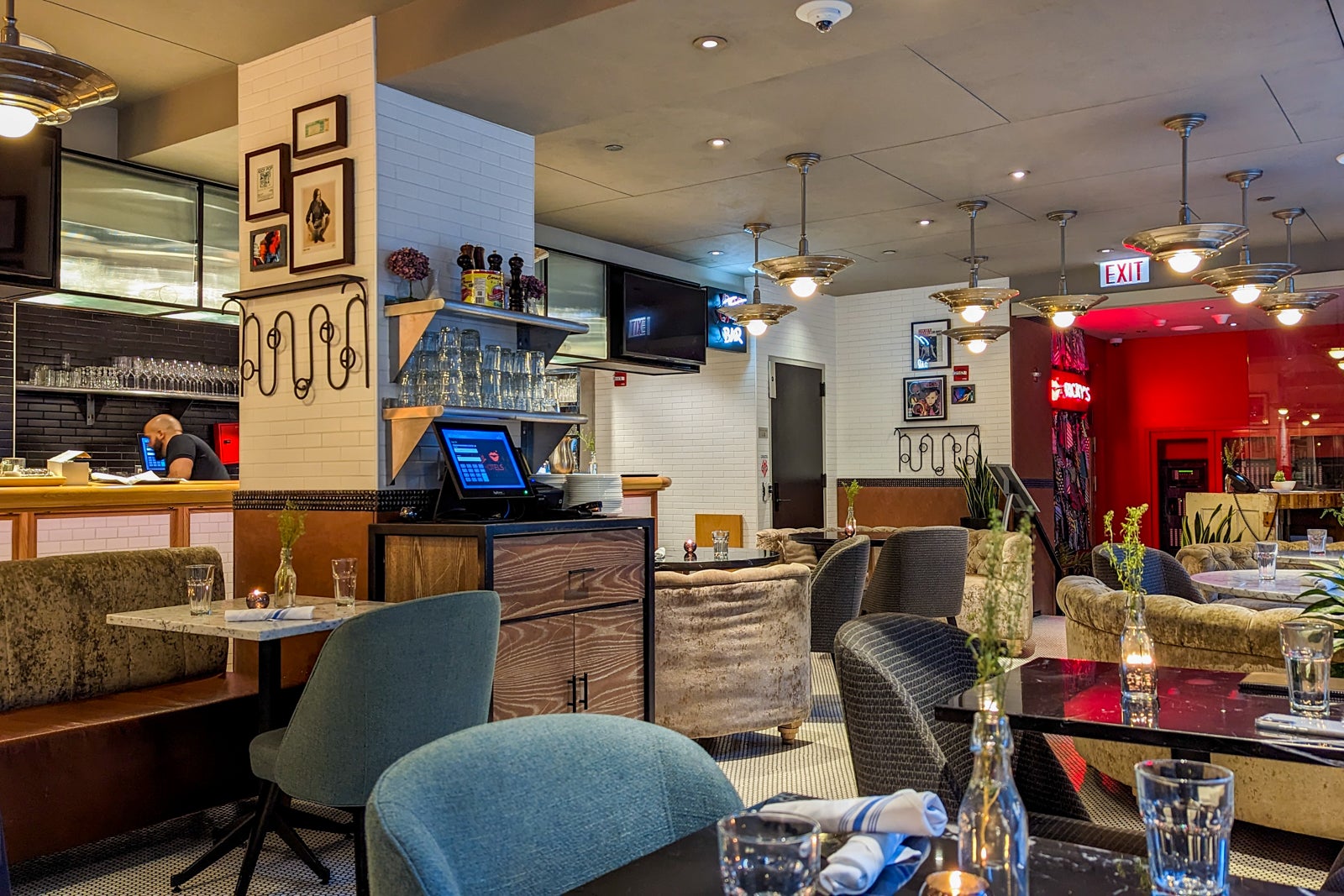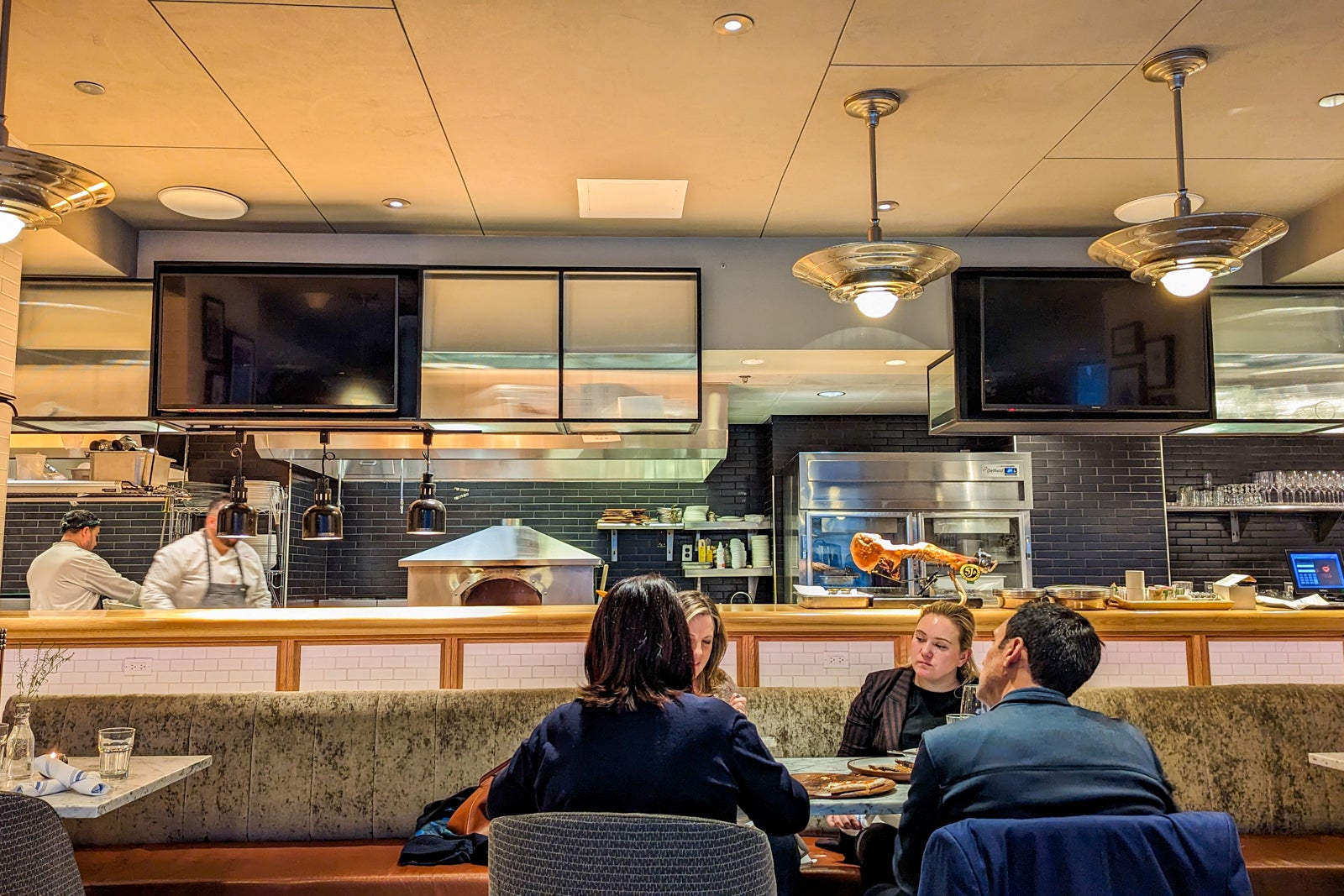 The staff is incredibly upbeat and enthusiastic when welcoming bleary-eyed guests starting their day. In addition to bottomless coffee, expect Mexican favorites like chilaquiles, a nod to the city's large Hispanic population, and omelets with herbed breakfast potatoes.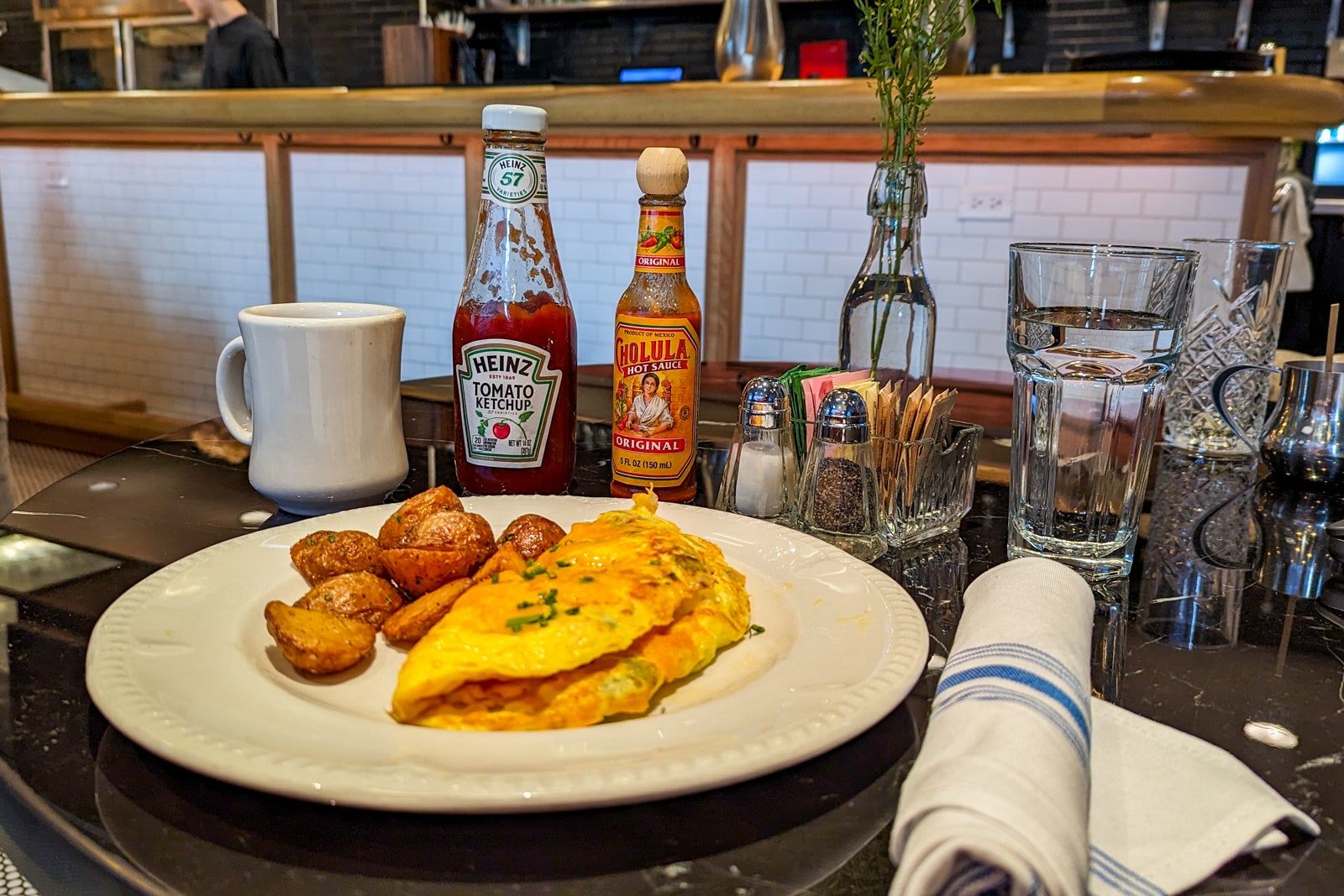 Room service is also available from Miss Ricky's. While the breakfast sandwich is an odd combination of savory fillings inside a sweet croissant served with strawberries and grapes, it is filling and the flat white coffee is perfectly crafted.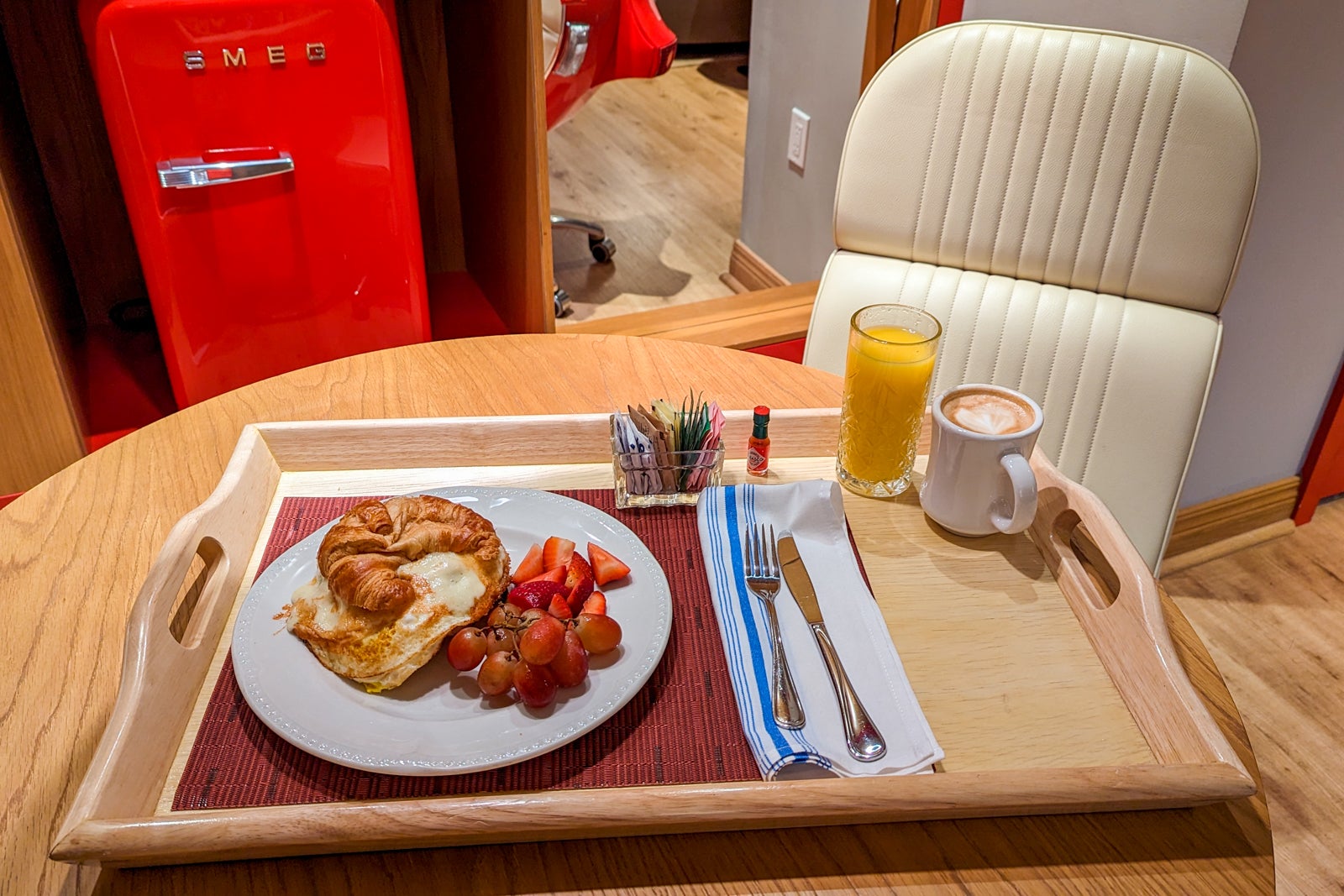 In the evening, the mood at Miss Ricky's is more formal, with an Italian and Spanish-inspired menu featuring an elegant cured Atlantic salmon and black cod ceviche ($20) for an appetizer and a luxurious lobster spinach ravioli in a Champagne cream sauce ($29) for an entree.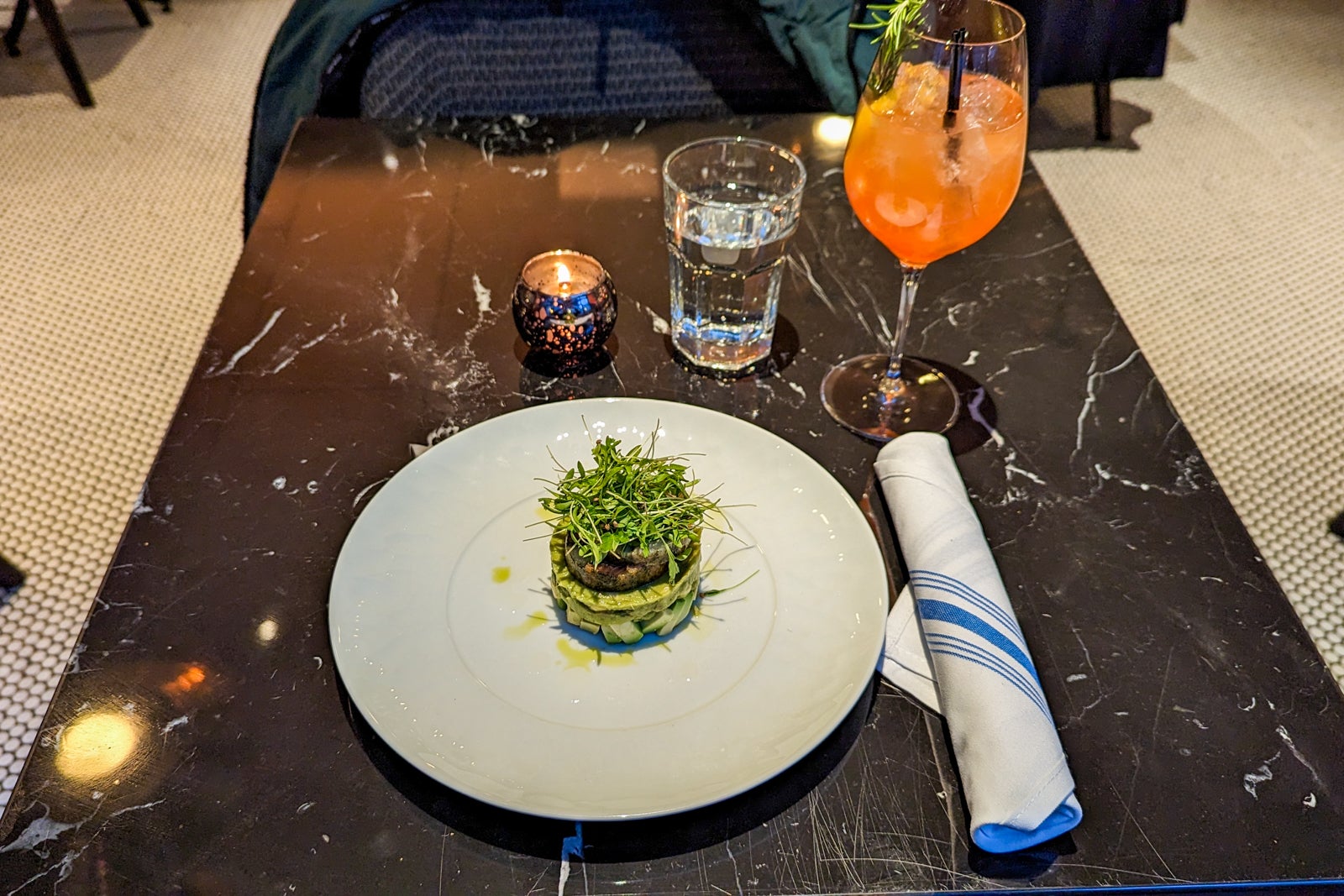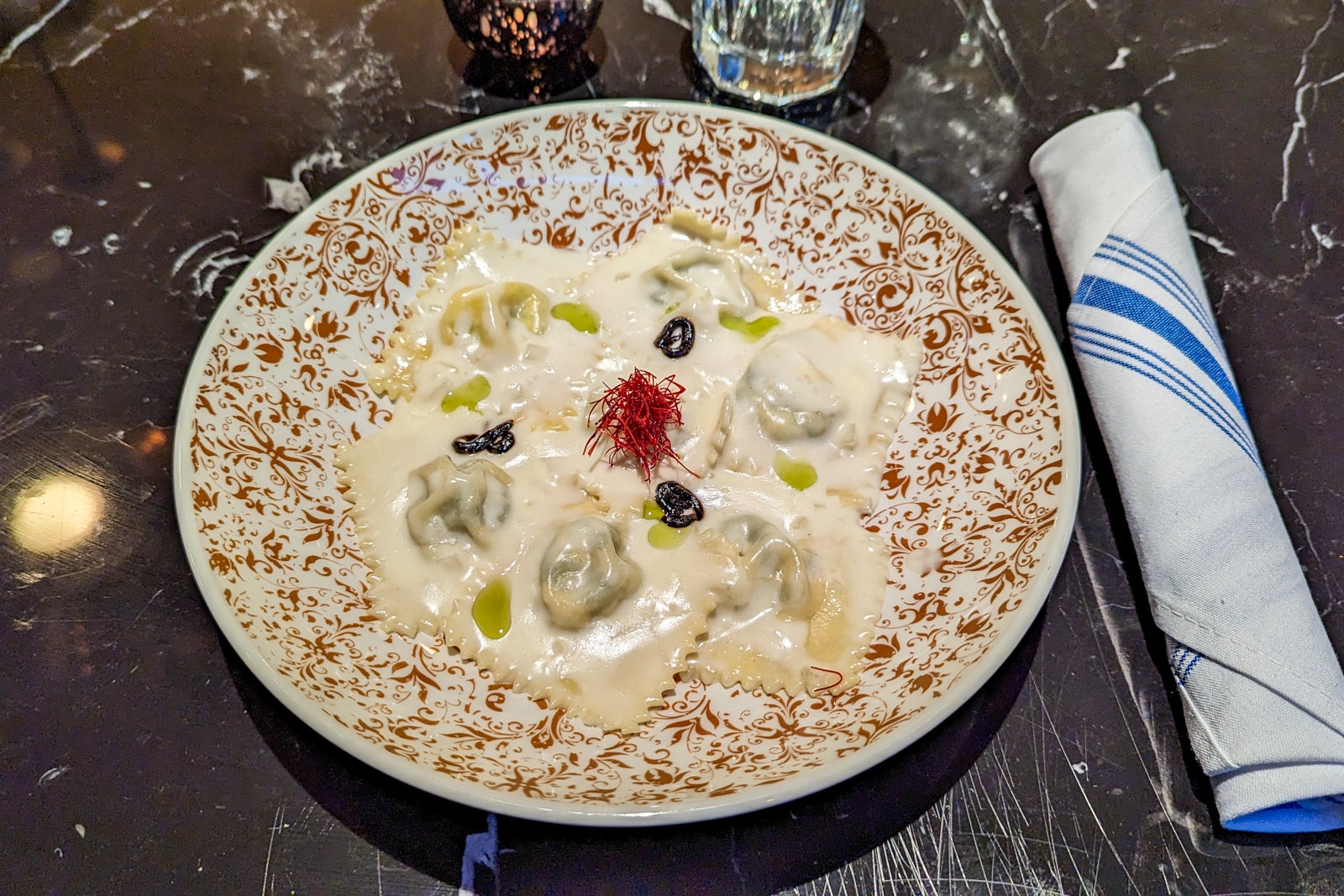 Virgin has done an excellent job with this space, and the staff here should be commended.
Why you might not love Virgin Hotels Chicago
Virgin's alternative approach to hospitality won't be for everyone. Some staff take the relaxed attitude too far with groups of business guests baffled by the lack of professionalism and "can do" attitude.
A head-scratching loyalty program
Rather than being an obvious earn-and-burn partner of Virgin Atlantic's Flying Club program, Virgin Hotels instead has its loyalty program called "In The Know," teasing room upgrades, welcome gifts and invitations to special events. Even if guests carefully fill in all of their personal preferences, it is unlikely any tangible benefits will actually be delivered, and it all seems far from rewarding.
The promised 2,000 Virgin Points for booking directly and signing up for In The Know may never arrive either, and even if they do, guests still cannot redeem Virgin Points for Virgin Hotels.
This separate vague "loyalty program" seems needlessly complicated and likely to lead to disappointment compared to Virgin Points, which can be a terrific value.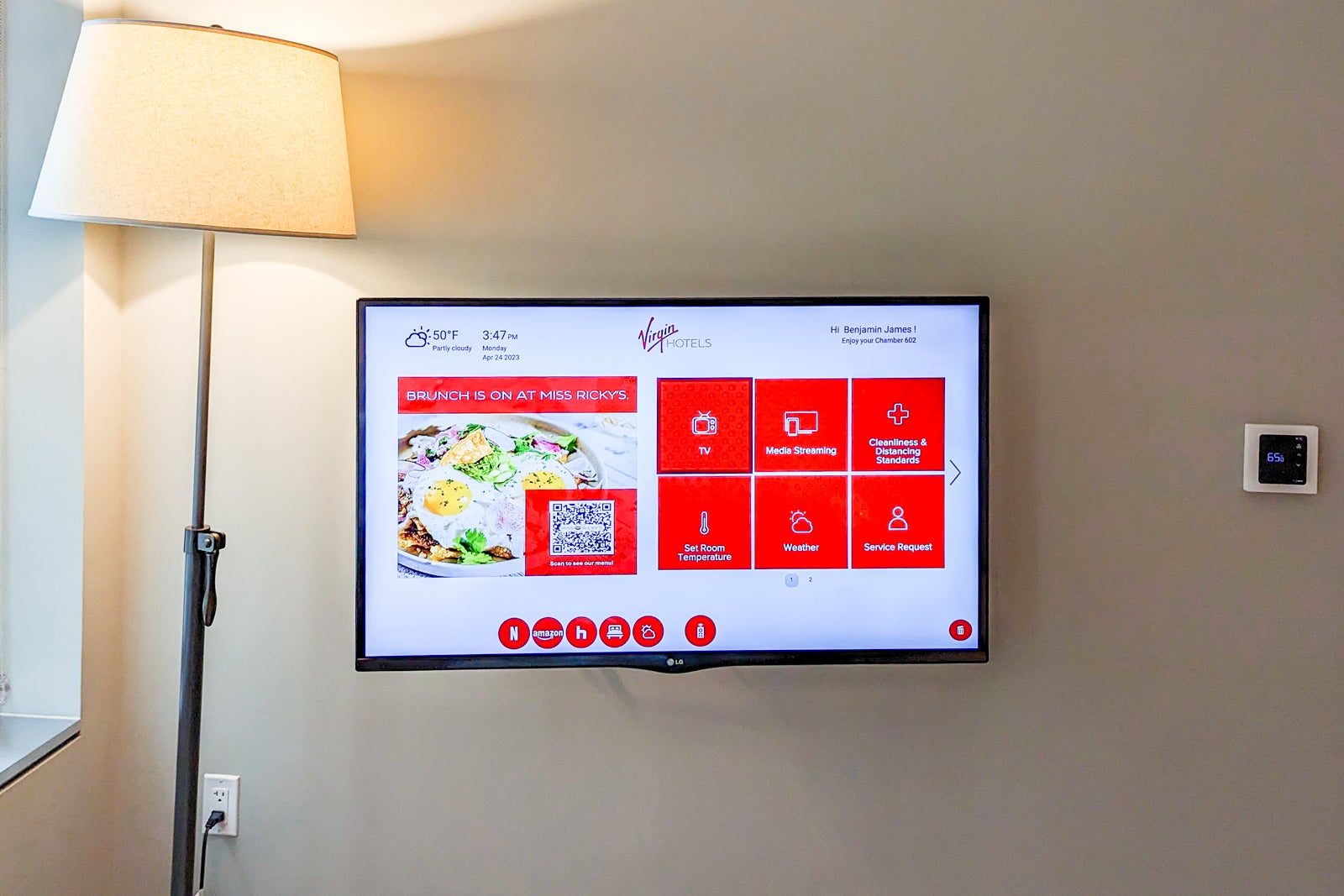 Rooftop frustrations
On Level 17, Cerise enjoys breathtaking views across downtown Chicago.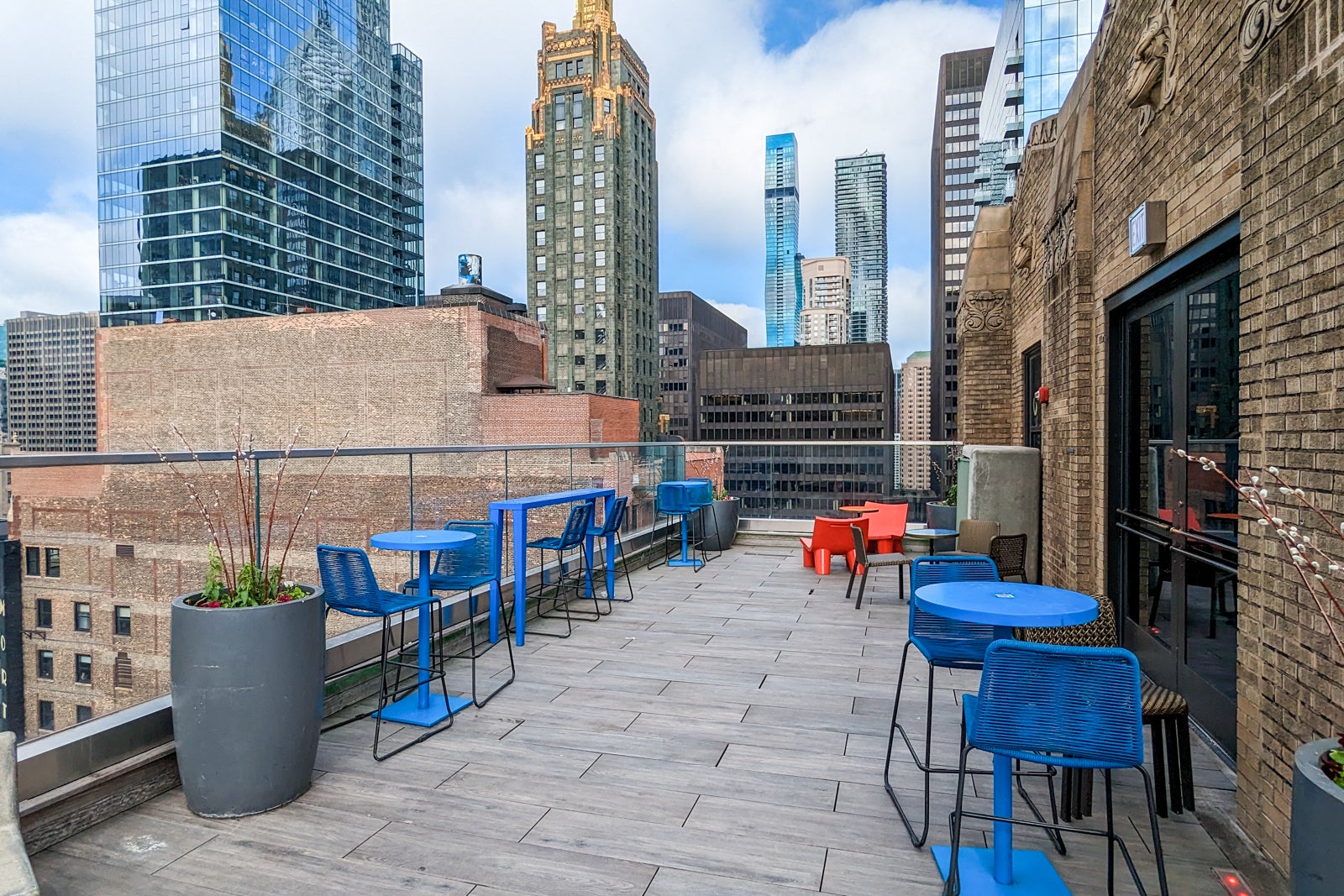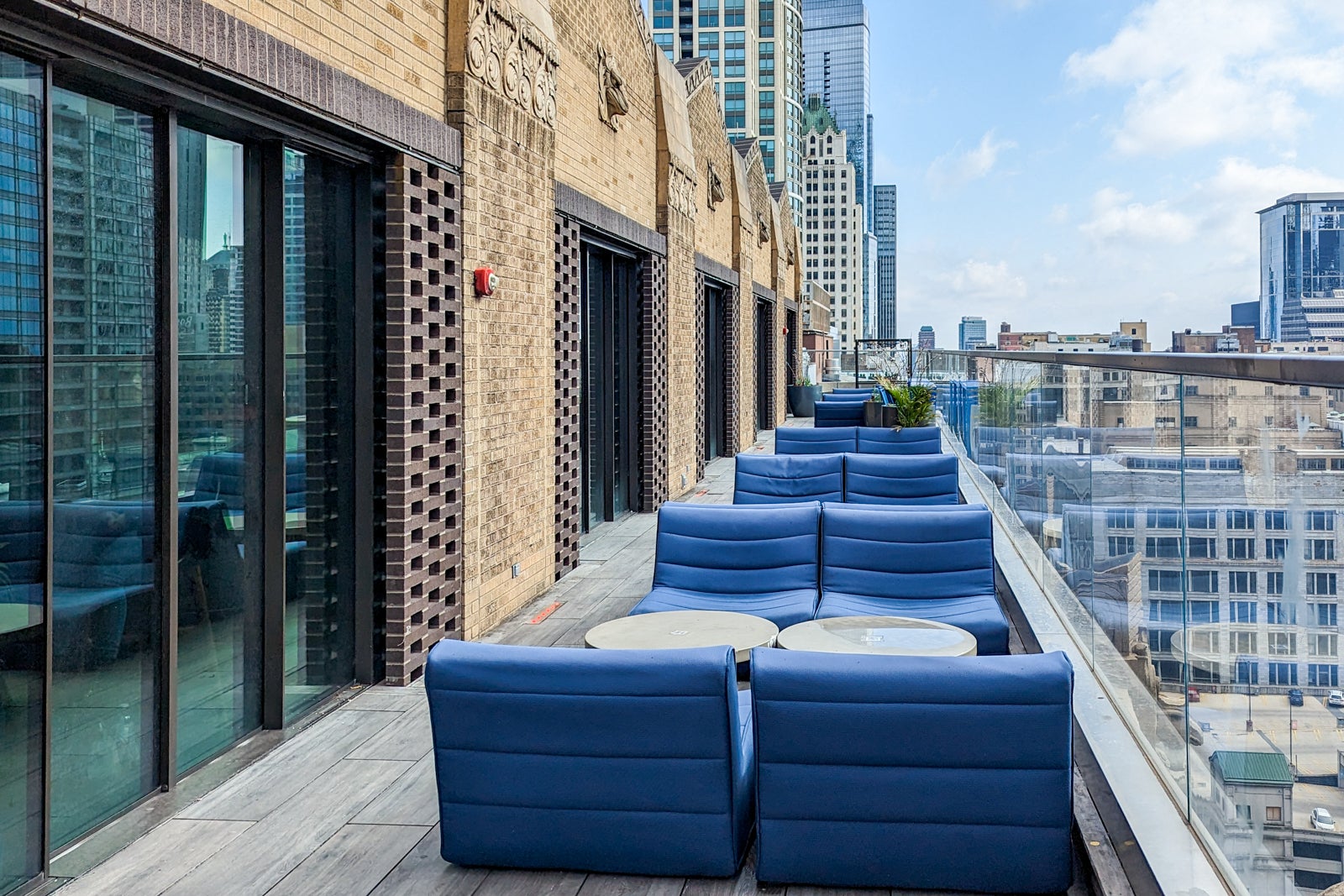 Unfortunately, guests may find the view is the only reason to visit.
The signature Lil Smokey cocktail with Conejos mezcal ($17) had far too much sweetness with little balance of smoke, and the presentation wasn't much to write home about either.
Even worse was the food. A seemingly simple request to remove gluten from the caramelized Brussels sprouts and charred broccolini lead to both dishes being stripped of all flavor and seasoning, then boiled, with no explanation. Neither tasted pleasant.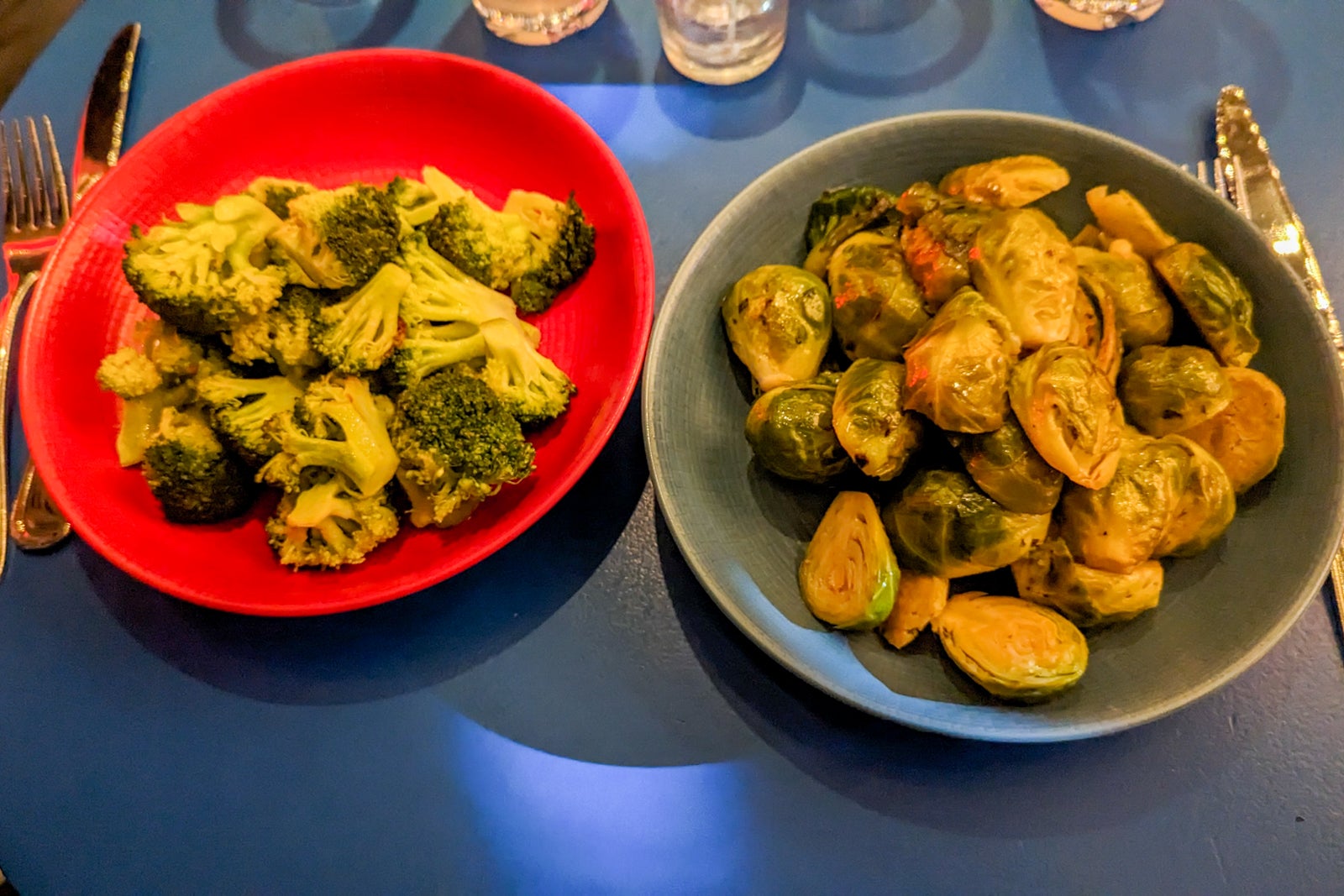 The pork carnitas tacos were greasy and heavy, the grilled octopus was tasty but tiny, and the fries were served lukewarm with sauces in ballgame-style plastic tubs.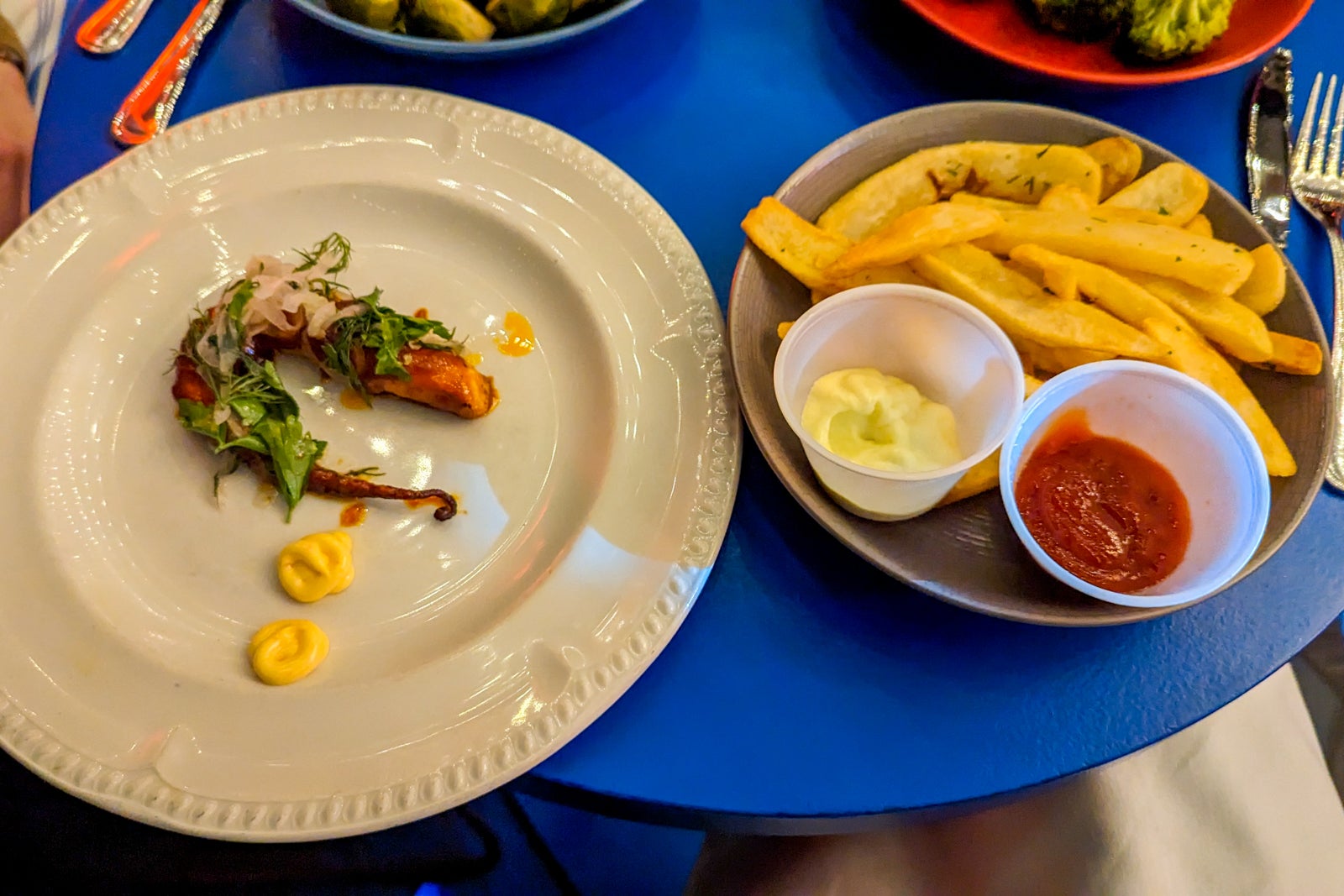 The food, cocktails and service at Cerise could be elevated to match the amazing view.
Potential guests should note that the flagship on-site food and beverage destination, The Commons Club, is closed, seemingly a lingering victim of the pandemic. Fortunately, this vast space has been converted into a co-working area that is quiet, civilized and great for working outside guests' Chambers.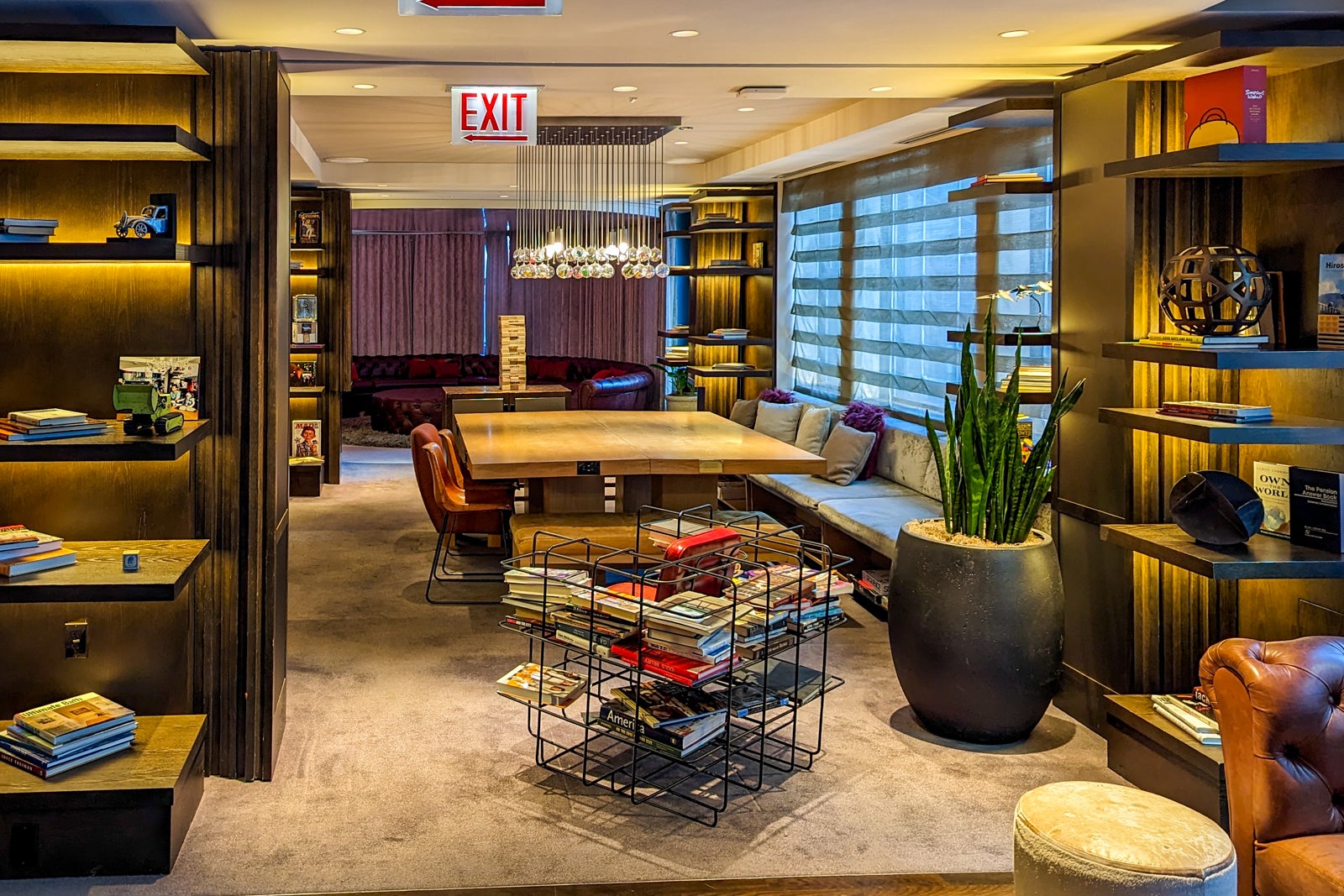 Do you work here?
Smartly dressed reception staff at the front desk provide a warm welcome and explain the amenities available to each guest on arrival.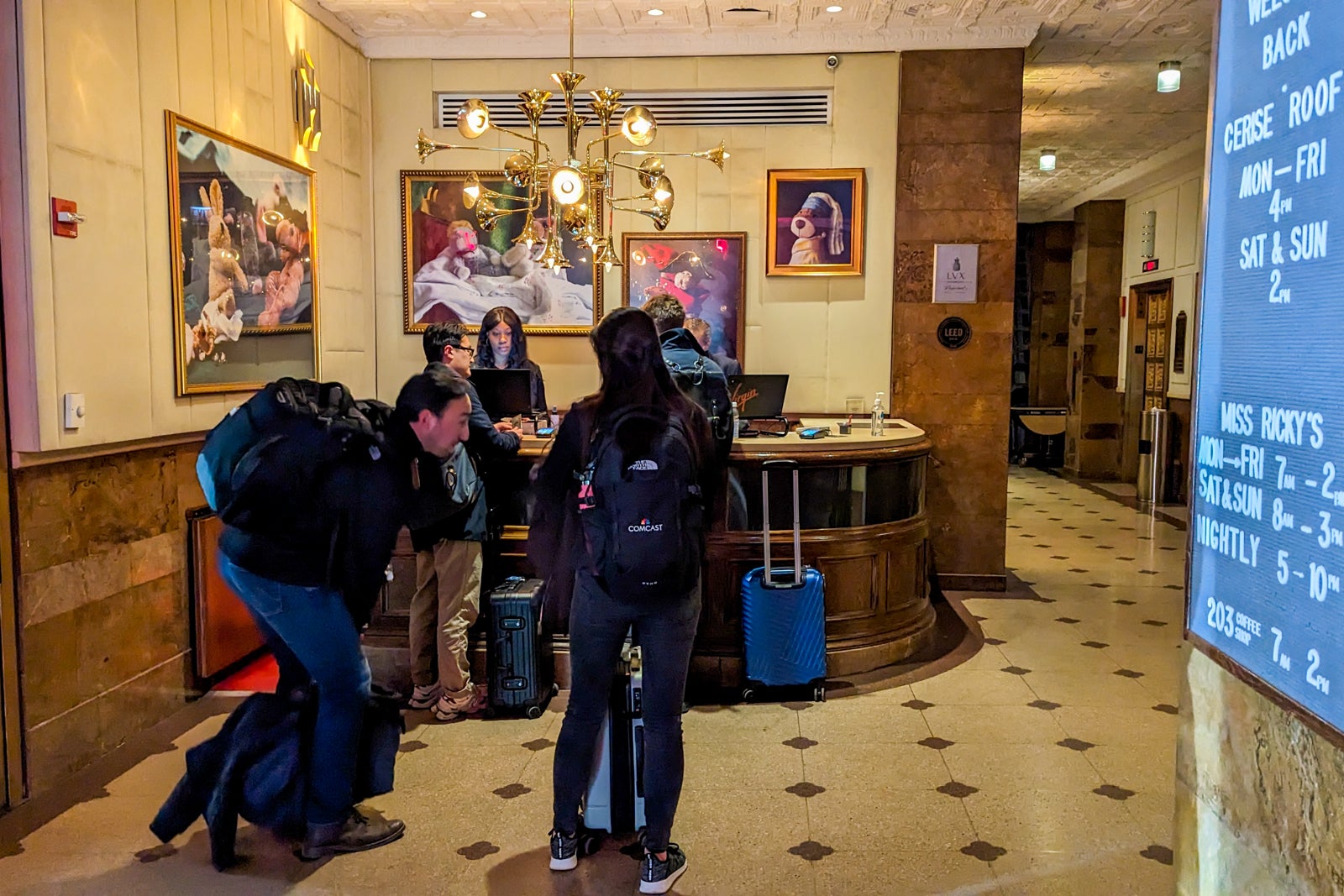 However, after leaving the front desk, the service varies wildly. Almost every staff member seems to be dressed differently, from formal to sloppily casual.
My room service was delivered by an employee wearing sweatpants and Timberland work boots. Every staff member at Cerise was dressed in different variations of non-uniform, casual black clothes, making it difficult to guess who was working and who was not.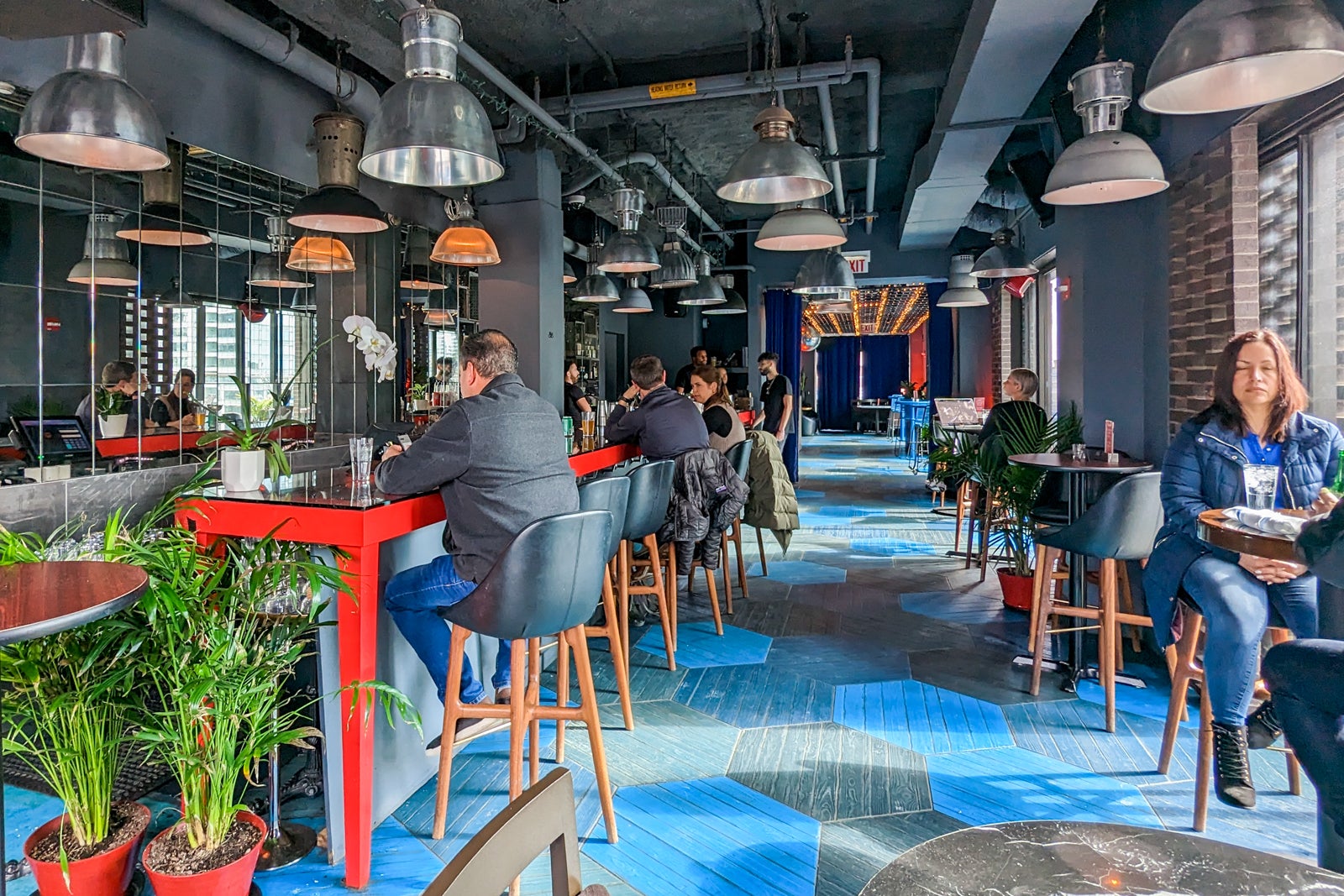 The casual presentation doesn't automatically equate to casual service, but appearance and professionalism seemed to be directly correlated here. Cerise seemed to have more staff than was necessary, but they seemed more interested in mucking and joking around with each other rather than serving customers or displaying a professional attitude.
Alternatives
Business travelers looking for service and atmosphere that is more corporate than casual should consider the nearby Kimpton Gray Hotel, also inside the Loop.
IHG One Rewards members can earn and redeem points at sensible rates while enjoying luxurious accommodations and mixing with other business travelers for after-work drinks at the popular Vol. 39 bar with its library aesthetic.
Alternatively, the Thompson Chicago, part of World of Hyatt, offers memorable room designs with masculine dark and creme color tones and views of Lake Michigan while adopting a more grown-up service culture.
Accessibility
Rooms and all public areas can be accessed without needing to tackle stairs, holding a gold level 8.7/10 accessibility score by Mobility Mojo. Guide and service dogs are welcome, guests can borrow wheelchairs, and there are a dozen accessible bedrooms available.
Related reading: