The hotel industry's branding bonanza continues.
This time, it continues in a newer subset of hospitality known for properties that don't necessarily fit into the mold of a "normal" hotel brand.
Accor Thursday launched the Handwritten Collection, the latest in the Paris-based hotel giant's collection brand segment. Accor already has the luxury Emblems Collection and the upper upscale MGallery Collection. The Handwritten Collection will fall in the midscale segment of the market.
There are already 12 confirmed deals for Handwritten Collection hotels, and the first seven are slated to open over the next few months across Europe, Asia and Australia. There are roughly 100 potential deals for future hotels, including in the U.S., and Accor aims to have 250 Handwritten Collection hotels by 2030.
"From a guest perspective, there was actually an unmet need, so we decided, 'Let's go into that space and secure Handwritten as a midscale collection," Alexander Schellenberger — Accor's chief marketing officer for premium, midscale and economy brands — said in an interview with TPG ahead of the Handwritten Collection launch. "We haven't even announced, and we are already 12 hotels in. I'm not going to put more pressure on the development team, but I think they're good."
Launching the Handwritten Collection is part of Accor's broader push to woo independent hotel owners to join its network. The idea behind each of these brands is to target travelers who crave more of a unique experience with a hotel stay compared to the more standardized product found at traditional hotel brands.
This notion took off in recent years as the growth of leisure travel as well as blended leisure and business travel fueled interest in lifestyle and independent hotels. Accor is a particular leader in this space: It spun out several of its brands, such as Delano and SO/, into a lifestyle hotel partnership under the Ennismore umbrella with brands such as The Hoxton and Gleneagles.
While there will be newly built hotels included in Accor's new collection brand, 80% of the Handwritten Collection's current growth trajectory comes from existing hotels affiliating with Accor's new brand.
"We want to make it as simple as possible for independent hotels to sign on without having to do a major product investment," Schellenberger said.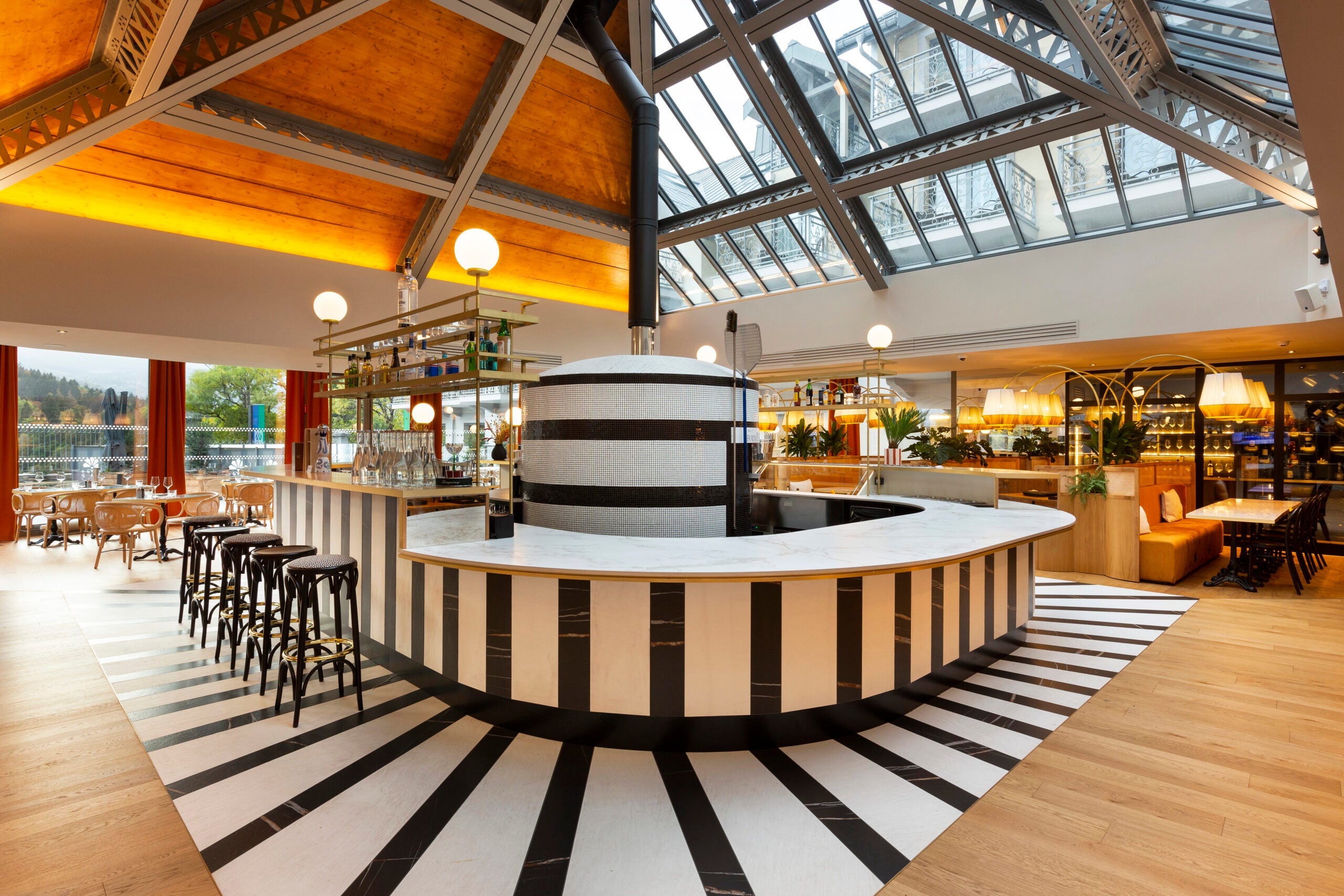 What is a collection brand?
A collection brand, or what the broader hotel industry labels a soft brand, is affiliated with a hotel parent company and its loyalty and booking network. However, it retains the bespoke design, food and experiential offerings of an independent or boutique hotel. These are unlike Accor's hard brands Fairmont or Sofitel, which come with stringent standards around room layouts and bathroom amenities.
Accor still plans various standards around the quality of each Handwritten Collection hotel, and each property will be more intimate with a typical size of between 50 and 100 rooms. Still, the guiding principle for this collection is to offer a "charming, more authentic feel," Schellenberger said.
A hotel that fits this mold would be a smaller property in a local neighborhood with staff that can point guests to off-the-beaten-path restaurants and activities. Another hotel might offer freshly baked treats at check-in.
"We try to keep it as flexible as possible, but there are certain standards when it comes to quality that need to be complied with," he added. "We want to at least create some form of consistency around the quality for guests to experience, but for the rest, it's a soft brand."
Pricing will depend on the hotel and destination, but a typical Handwritten Collection hotel rate will fall somewhere between a Novotel and a Mercure, Schellenberger said. For context, rooms at a Novotel in Paris' Les Halles neighborhood in late February start at $359 a night for Accor Live Limitless members ($378 for nonmembers); rates at a nearby Mercure start at $152 for ALL members ($160 for nonmembers).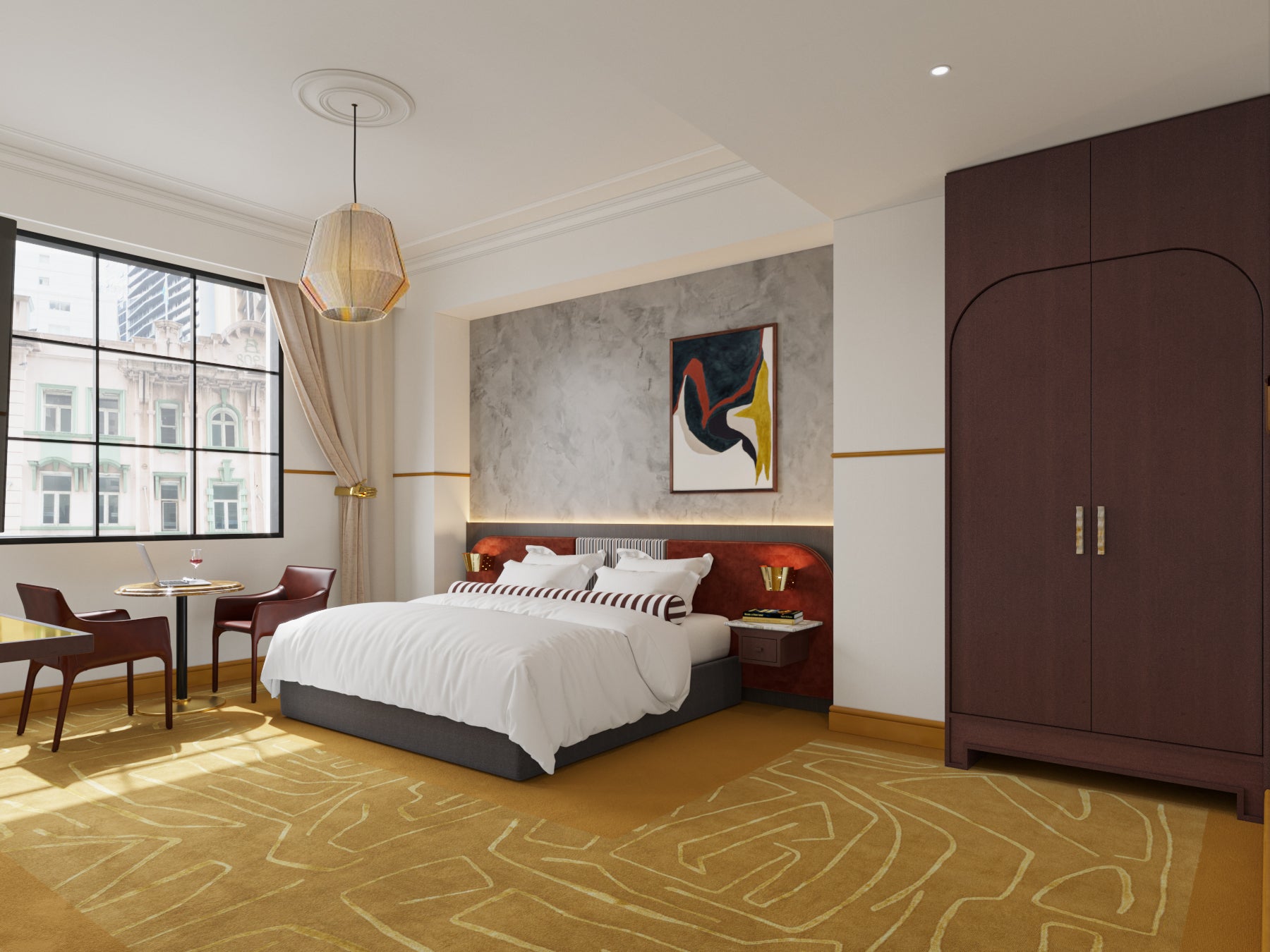 Handwritten Collection's debut hotels
Accor highlighted several properties that will fuel Handwritten Collection's growth over the next year:
Hotel Shanghai Sheshan Oriental, Handwritten Collection in Shanghai. The debut property of the Handwritten Collection is now open. This former Sofitel near Sheshan National Park features an expansive garden and outdoor beach pool. There's a dedicated team to arrange activities like tea breaks and curated dining experiences for guests.
Le Saint Gervais Hotel & Spa, Handwritten Collection in Saint Gervais, France. Initially built as an art-focused holiday home, Le Saint Gervais Hotel & Spa (now open) features a heightened guest experience beyond art with offerings such as a library corner, Turkish coffee and herbal tea infusions in the hotel spa.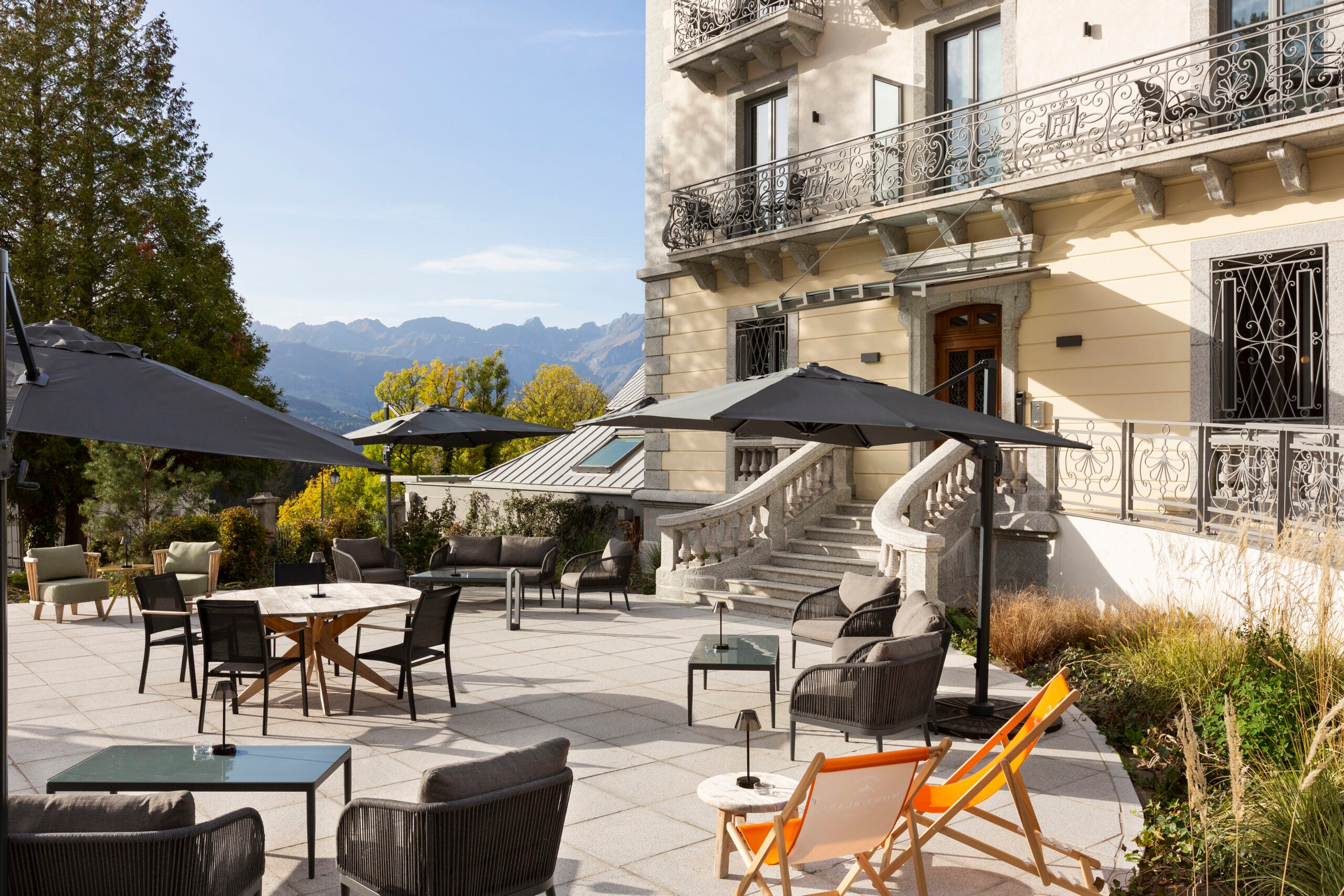 Wonil Hotel Perth, Handwritten Collection in Perth, Australia. Opening next month on the bank of the Swan River near Kings Park and minutes from Perth's central business district, the Wonil Hotel features modern designs and plenty of outdoor spaces for socializing.
Hotel Morris, Handwritten Collection in Sydney, Australia. Opening next month within an Italian Renaissance-style building, this 82-room hotel is all about embracing history in a chic setting that straddles European and Australian styles.
Le Splendid Hotel Lac d'Annecy, Handwritten Collection in Annecy, France. Slated to open in April, the Splendid Hotel features art deco flourishes with decor from designer Thierry D'Istria enveloping a mix of vintage pieces, sculptures and artwork at this property near France's Lake Annecy.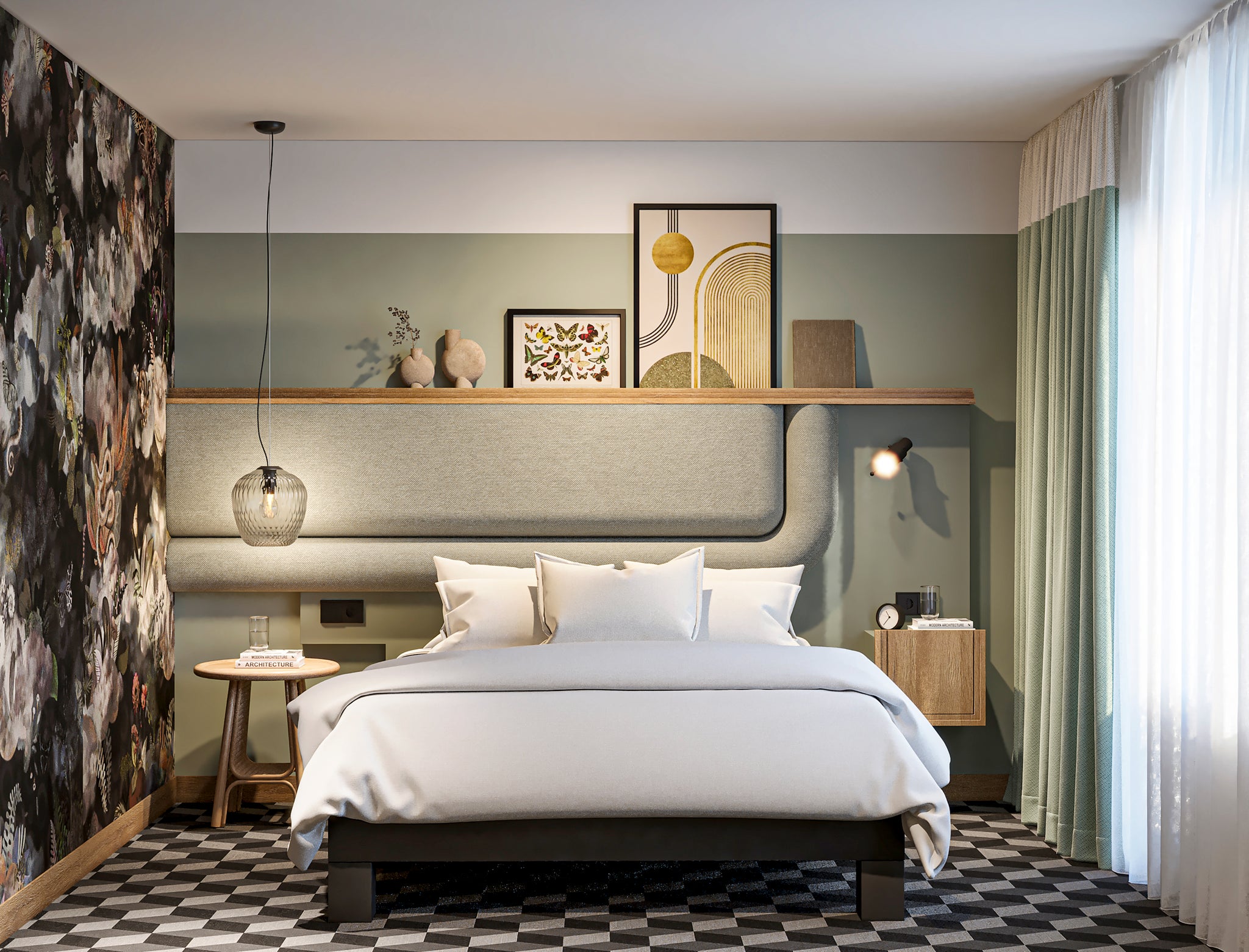 Hotel Les Capitouls Toulouse Centre, Handwritten Collection in Toulouse, France. This hotel opening in May in Toulouse's historic city center was originally built as a private mansion. The Hotel Les Capitouls Toulouse Centre features a mix of classic design (including the use of the building's brick vaults) and modern hospitality.
Oru Hub Hotel, Handwritten Collection in Tallinn, Estonia. The Oru Hub Hotel — projected to open in May after an extensive two-year renovation — is in Tallinn's historic old town and a short drive from the Estonian coast. The hotel features yoga facilities and a tea room as well as a new guest experience program combining leisure, work and food.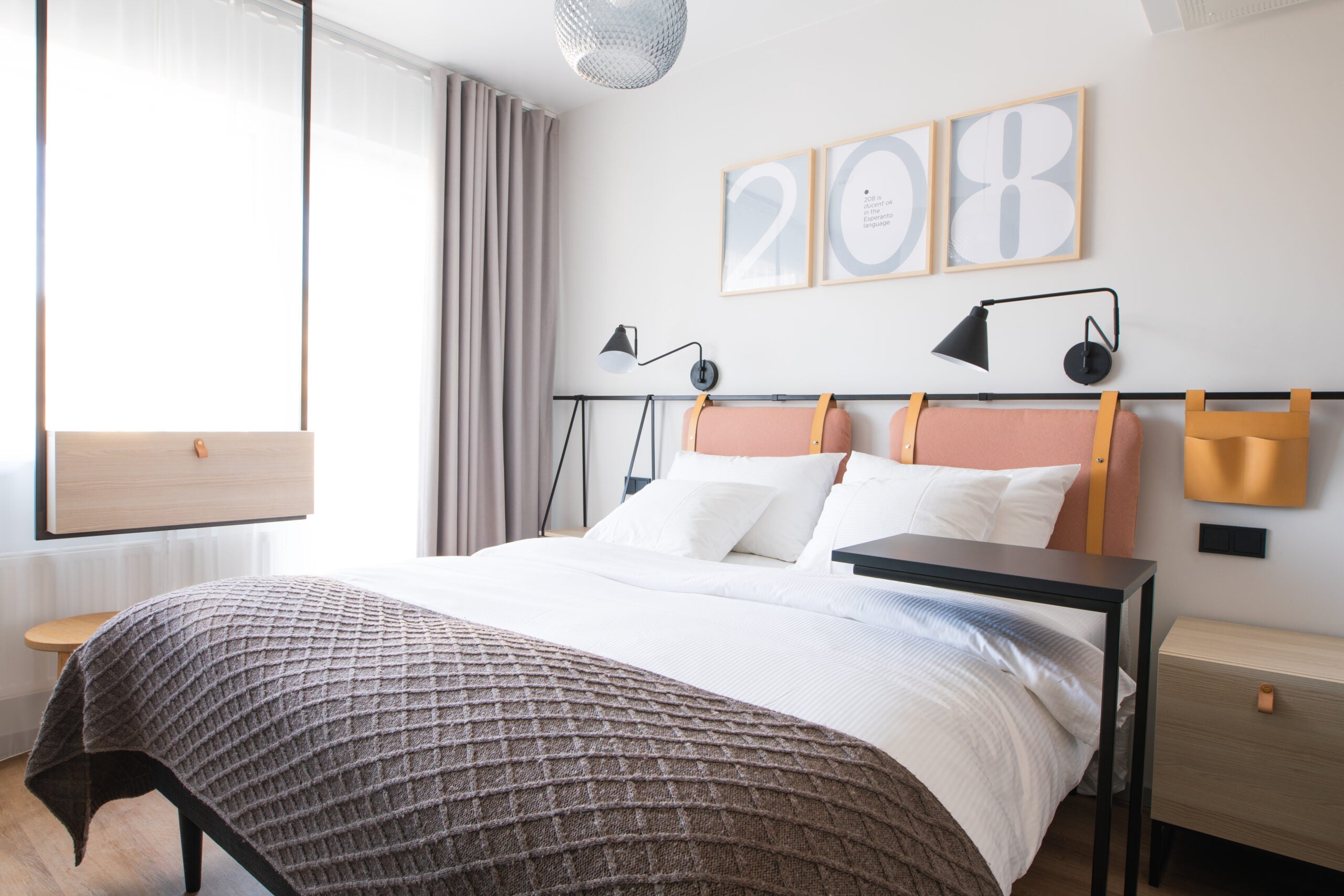 Paris Montmartre Sacré Coeur, Handwritten Collection in Paris. Slated to open in the spring of 2024 (and potentially with a different name, Accor noted), Paris Montmartre Sacré Coeur is a short walk from the Sacré-Coeur basilica and features cozy rooms with funky designs. 
Additional hotels planned for the Handwritten Collection include the Square Lodge Hotel La Roche-sur-Yon in La Roche-sur-Yon, France, and the Sunrise Premium Resort in Hoi An, Vietnam. Properties yet to be named are also planned for Bucharest, Romania and Madrid.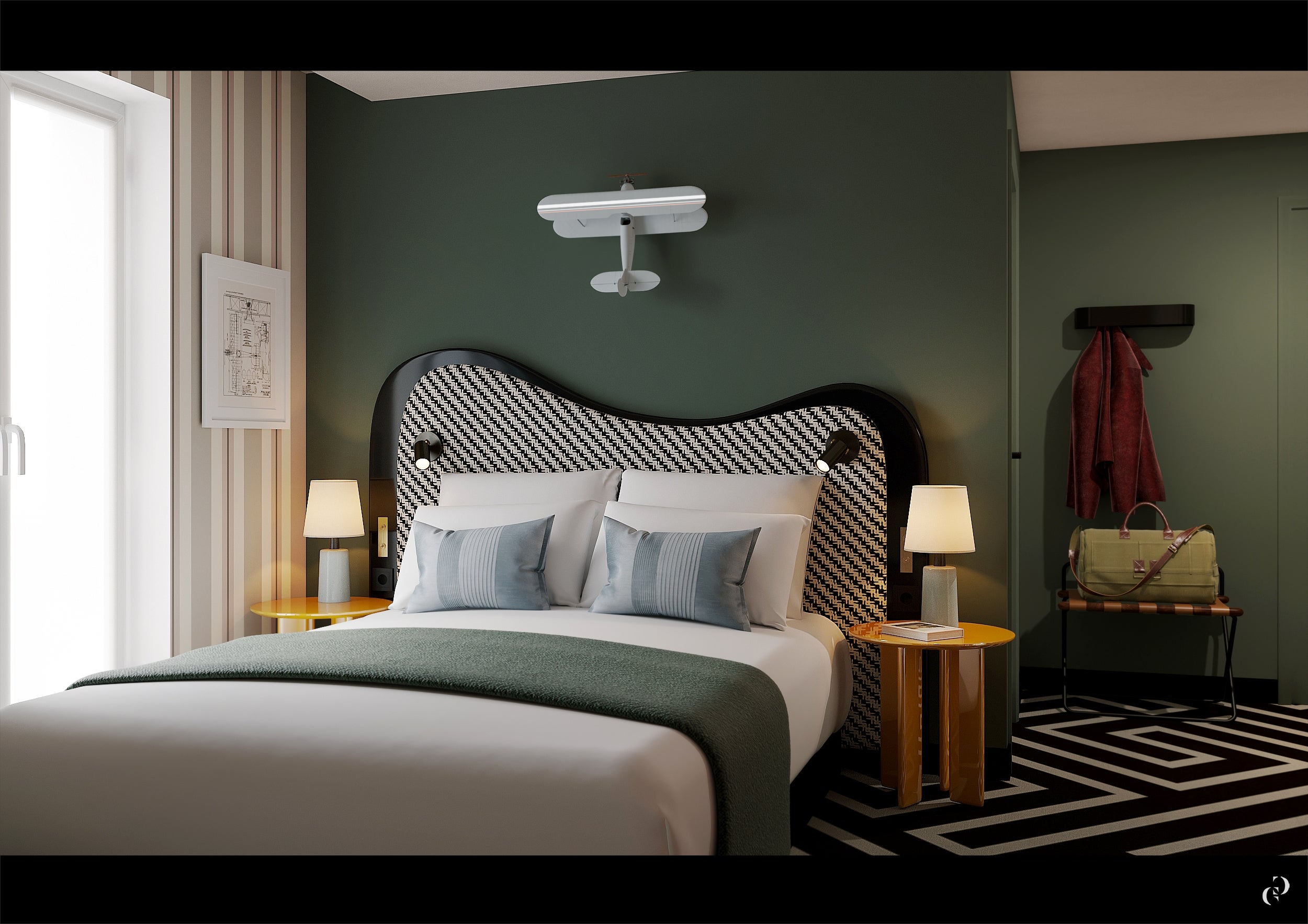 Increased competition
While Accor expands its portfolio of soft brands, its competitors are making similar moves. IHG added the Vignette Collection in 2021 to bring more independent luxury and lifestyle hotels to its ecosystem.
Marriott's extensive soft brand network includes the Luxury Collection as well as the Autograph Collection, Design Hotels and the Tribute Portfolio. Hilton's soft brands include the luxurious LXR Hotels & Resorts as well as the Curio and Tapestry Collections.
Hyatt continues to fuel growth in its independent-minded collection brands (the Unbound Collection by Hyatt, Destination by Hyatt and JdV by Hyatt) through various initiatives such as the recently announced partnership with German hospitality company Lindner Hotels AG. That deal will bring 30 hotels into the Hyatt brand portfolio — largely under the JdV umbrella — and give World of Hyatt customers more options across Europe, where Accor has the largest hotel presence of any of the major conglomerates.
With all the competition, including Hyatt's push into Accor's backyard, is anyone at Accor's company headquarters in Paris losing sleep? Not quite.
In fact, they see plenty of room to make inroads by appealing to more customers; the various collection brands nicely complement the company's more than 40 brands, thus targeting customers at all price points.
"We are capable at this point in time of matching something for everyone's budget, from an Ibis Budget or a Greet to ultra-luxury, like Orient Express and Raffles," Schellenberger said.
But if the soft brand orbit is now expanding beyond luxury and upscale hotels into more affordable properties in the midscale segment, does that mean a collection of economy hotels is also in the pipeline?
"I would probably never say no, but at this point in time, we don't necessarily see that," Schellenberger said. "But I can see why soft brands are such an incredible success because it allows people to maintain their identity."